My years of doing rescue transports has taught me one very important thing -
😀 Be flexible 😀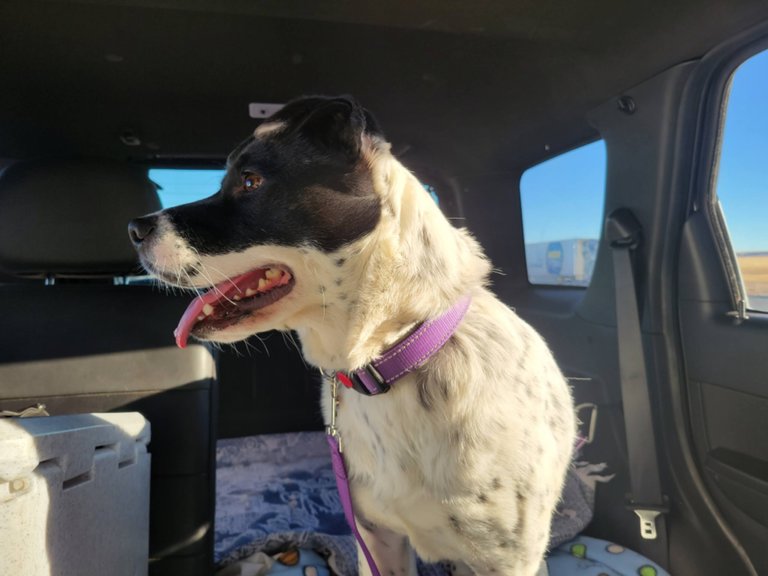 Lucky little heeler Pickles was dumped at an animal shelter in San Antonio, Texas but this little girl had angels looking over her and she found herself adopted by a family in California 💖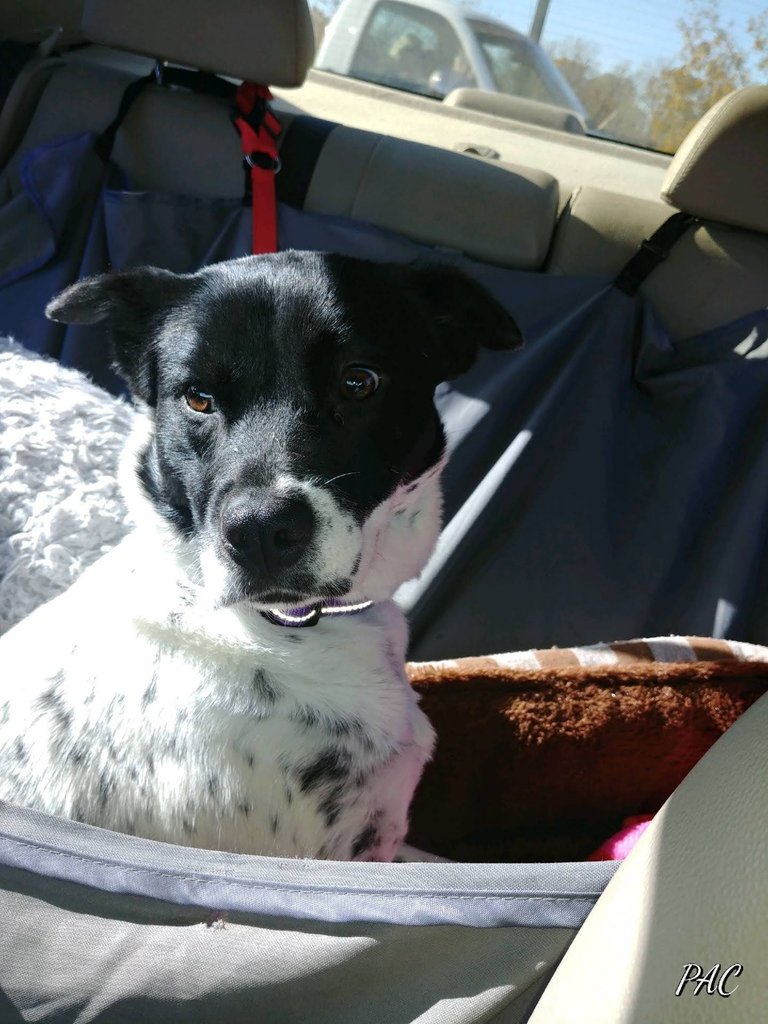 Of course sometimes even the route to Happy Endings has a few bumps in the road so to speak - so it was with Pickle's ride.
I received a text on Saturday night from the transport coordinator asking if I could pick up a leg, or legs, or ANYTHING on Sunday in New Mexico or Arizona as the transported needed to be completed by today (Monday) and there were still holes in the route.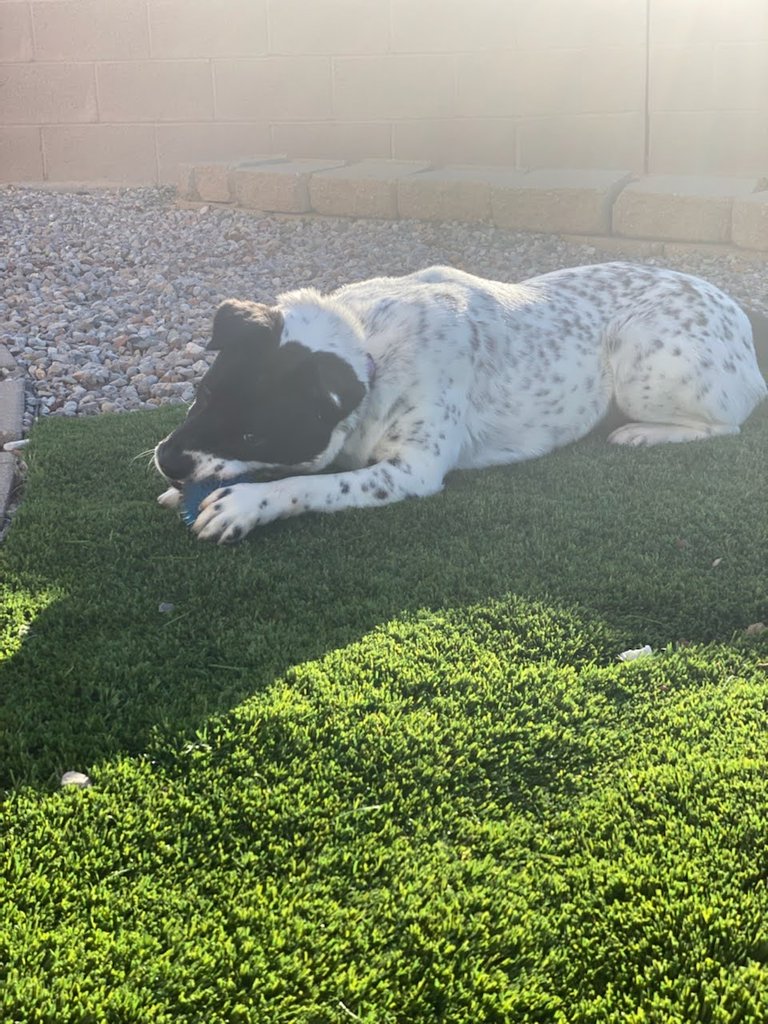 Ok, fine - What do you need filled??
Oh, um, pretty much all of the route across Arizona
Ok, I'll pick up in Gallup, New Mexico. Where do I drop off
Oh I'm still working on that but I'll let you know ASAP 😁
So off to NM before dawn Sunday and a 4.5 hour drive along the all-to-familiar I-40 interstate.
Pickles had spent a few days in Albuquerque waiting for the run to be finalized so she was scared at first but sweet and gentle once I carried her into my car.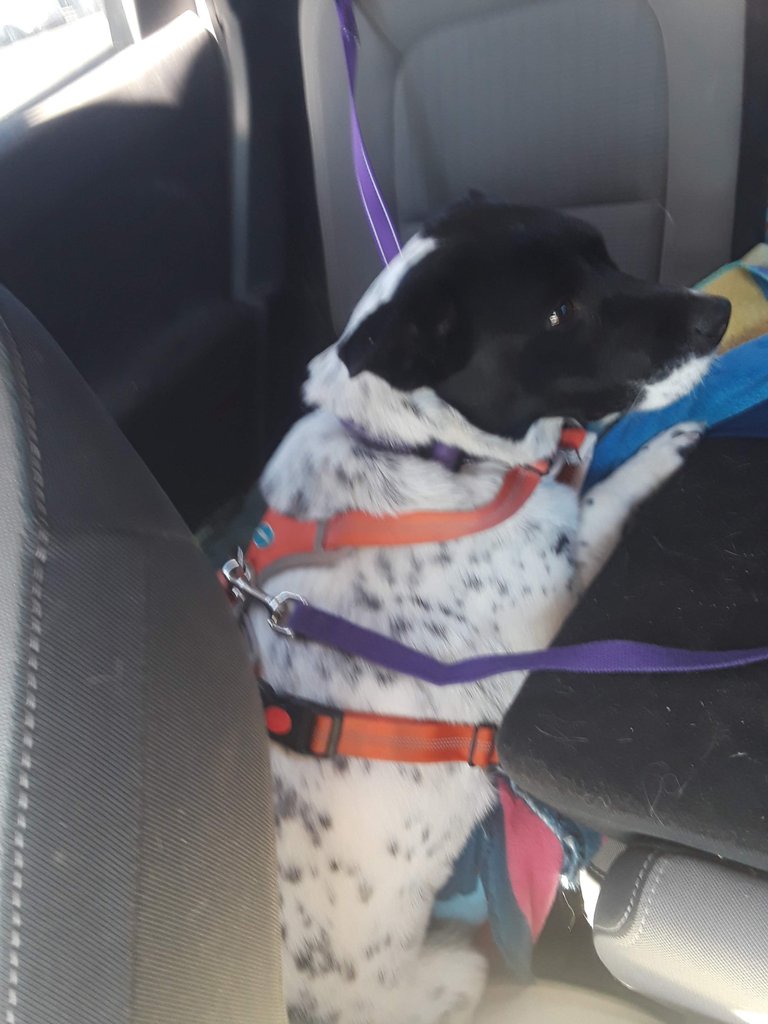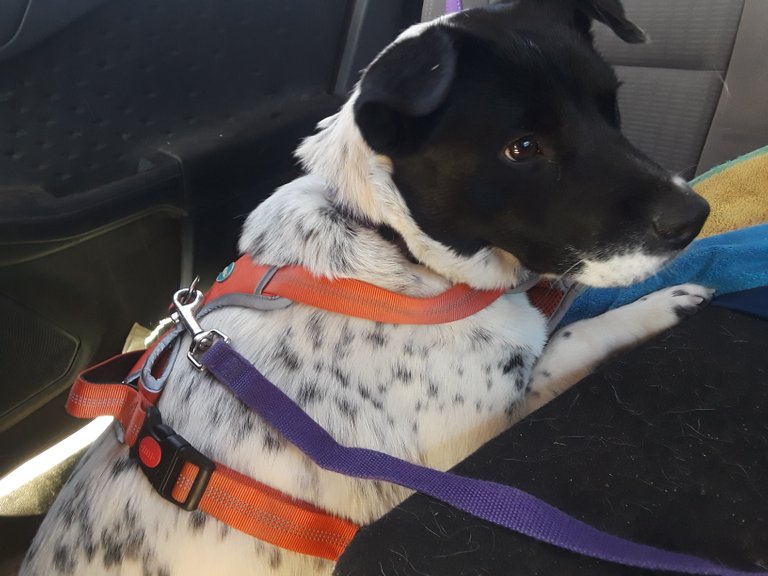 Lulu must have sensed this and settled in next to her without any of her usual gruffness.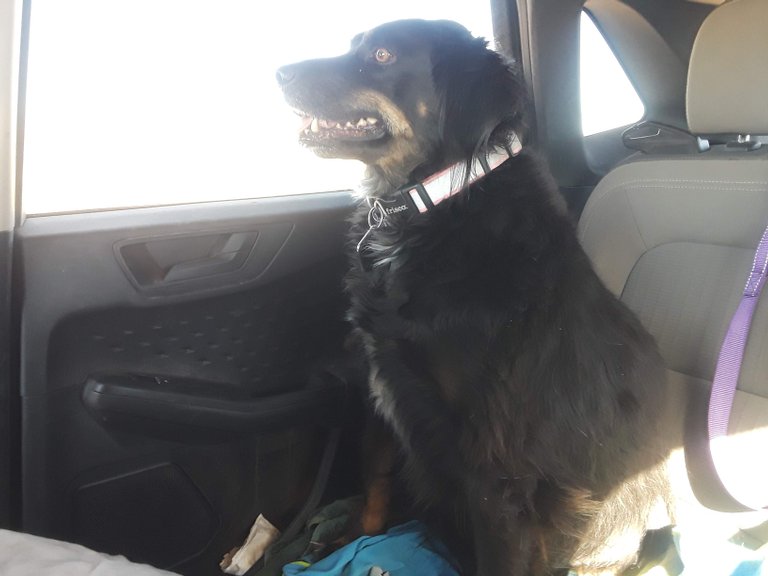 Pickles just relaxed and napped as the miles clicked by and time together was over before too long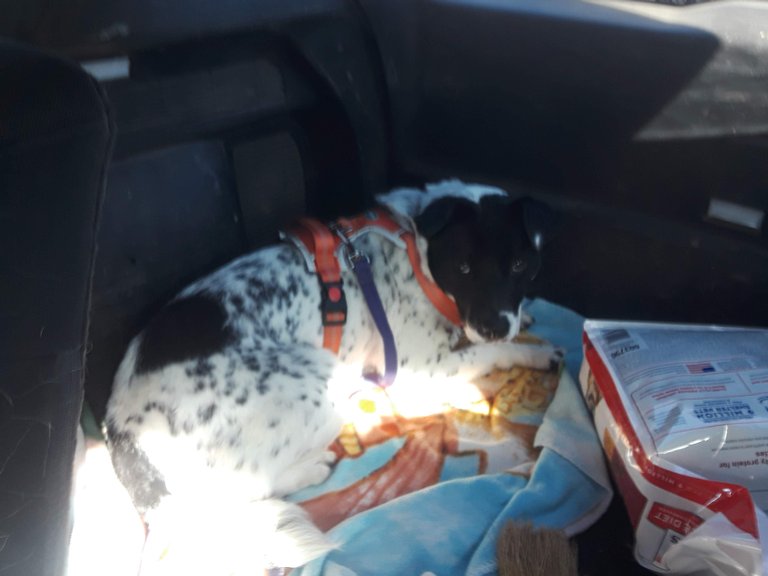 and the lucky little girl was ready to head for California.
Now she was perking up. No trembling and ready to stretch her legs a bit and meet her new driver friend.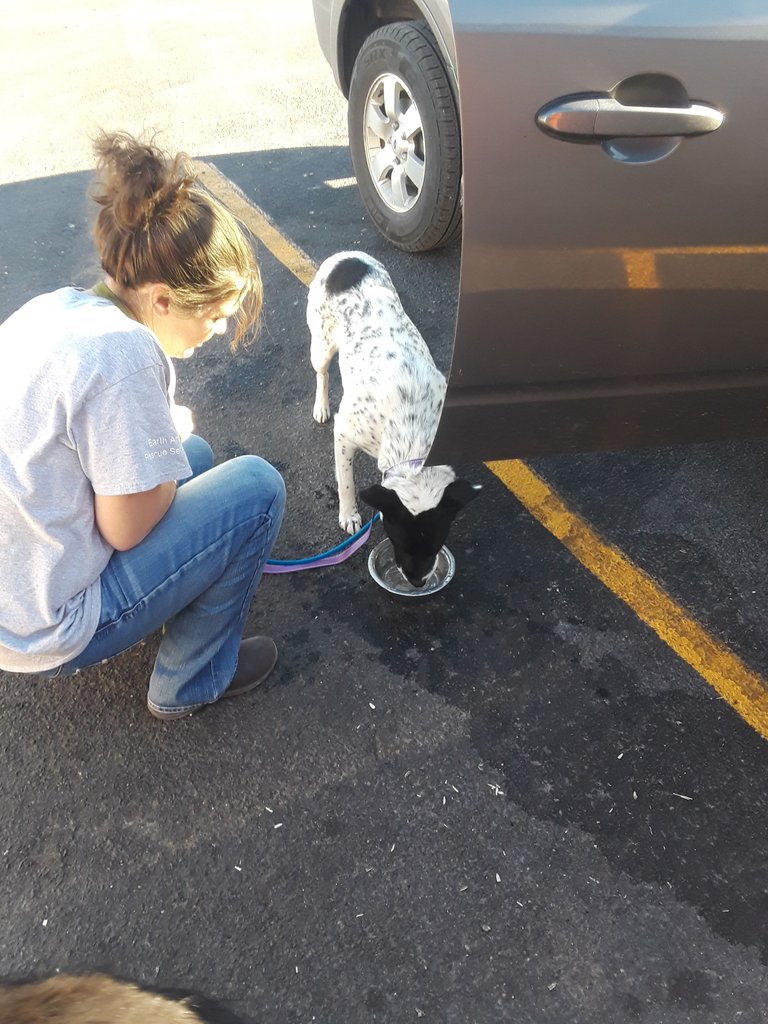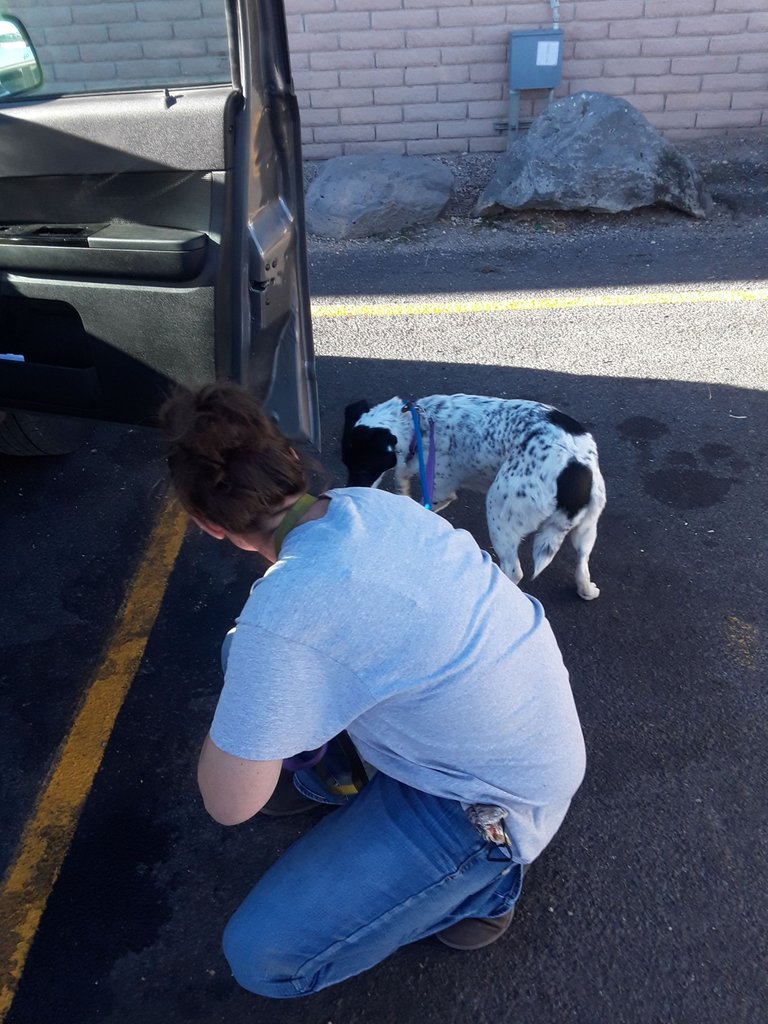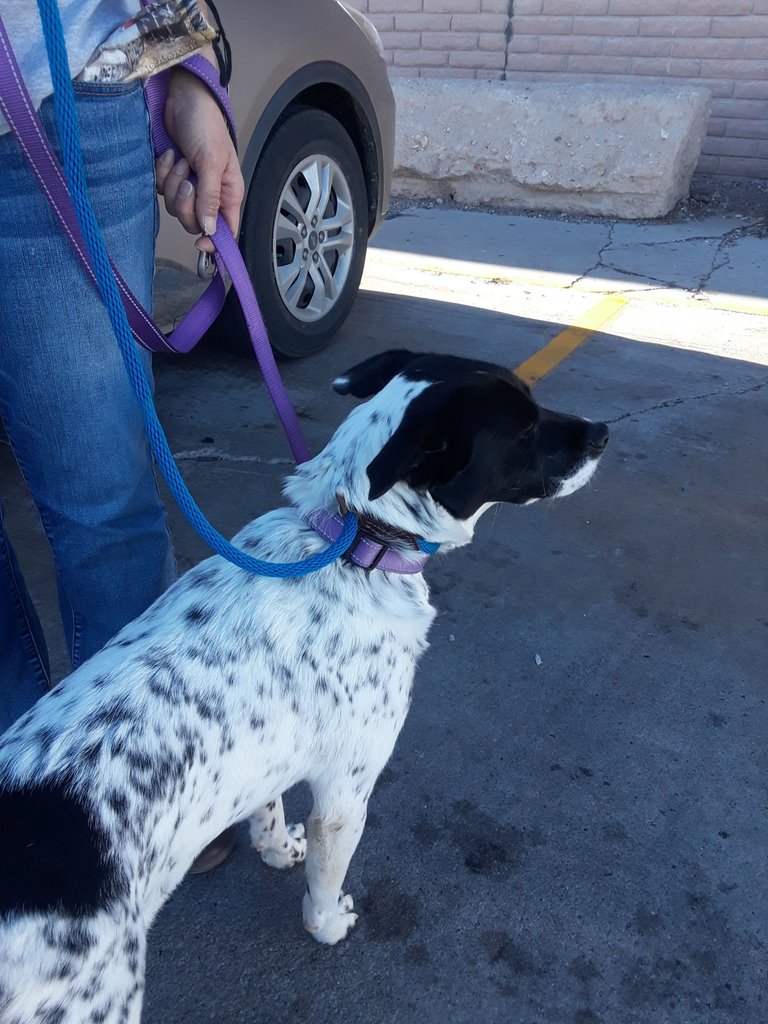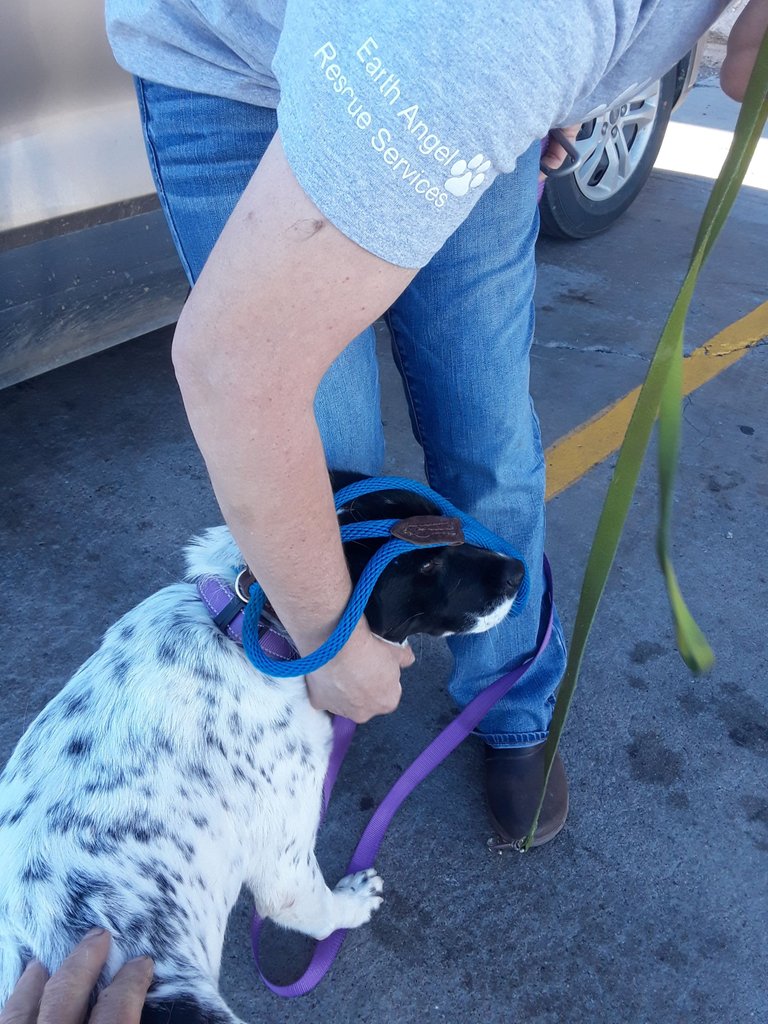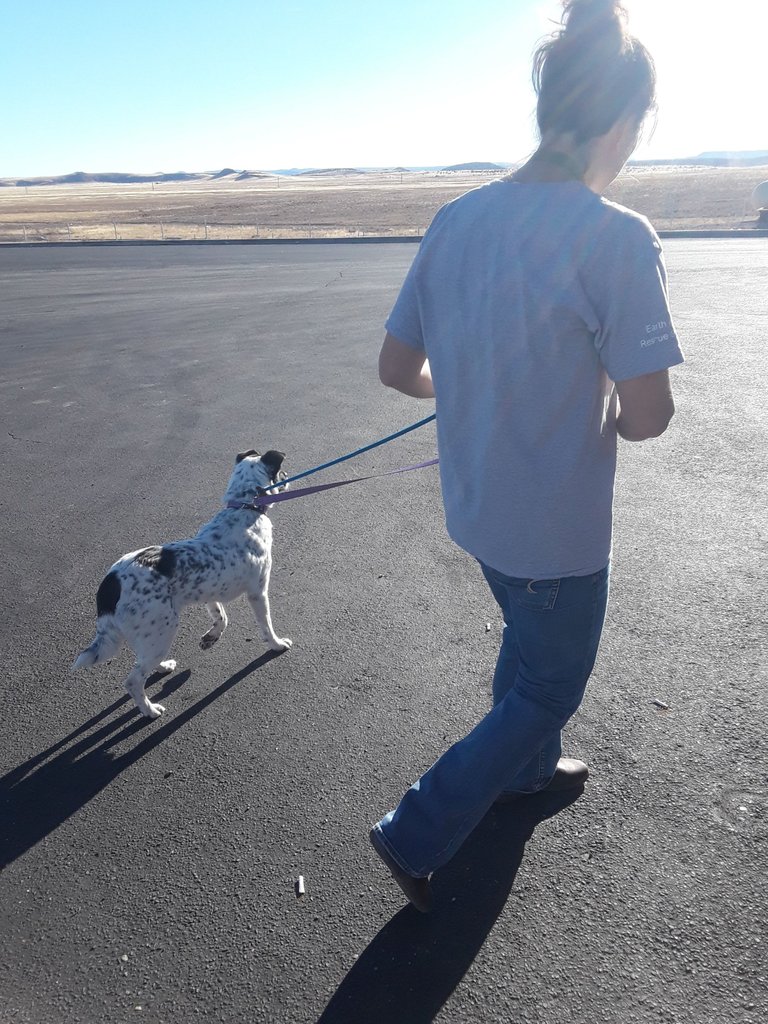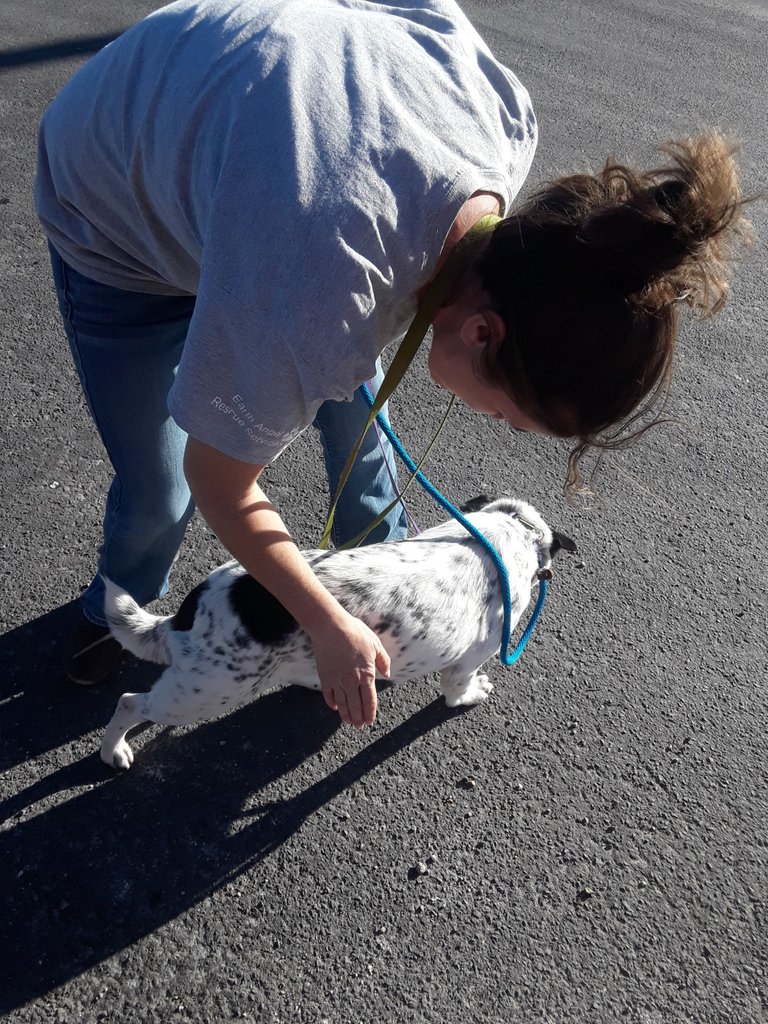 Even Lulu decided to have a little girl time with Pickles before we parted ways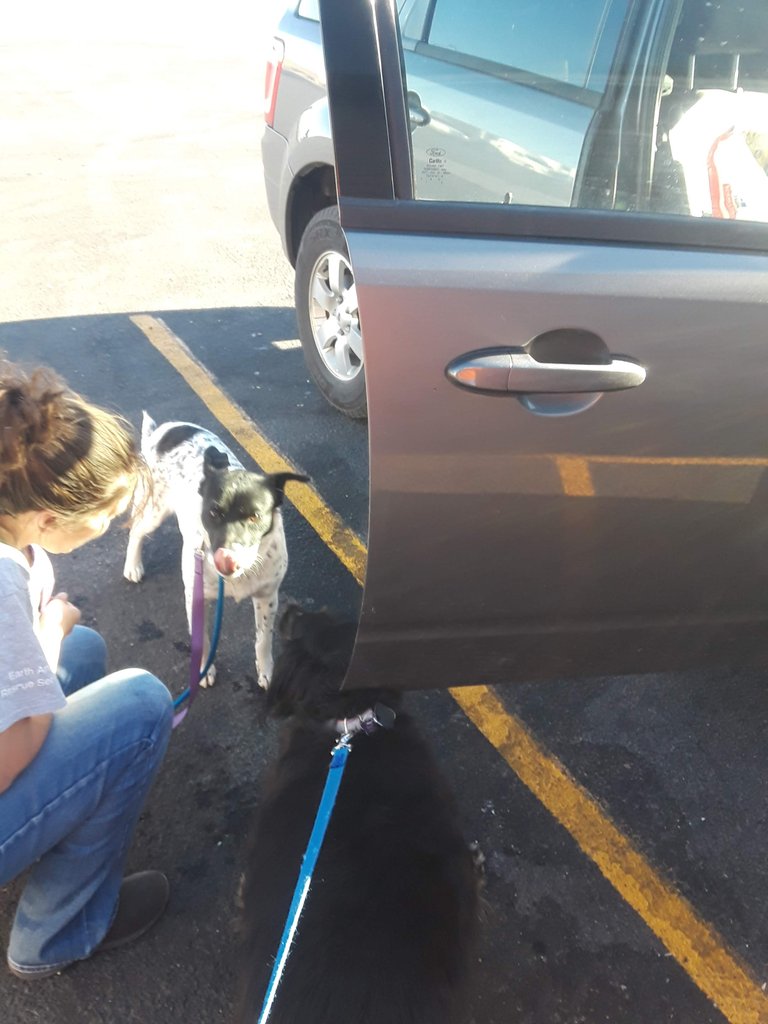 🐶Good girl Lulu🐶
Pickles finished her trip early this afternoon and is now enjoying her new life with her new family (Momma is a veterinarian) before they head out on a camping trip tomorrow
Nice to see her enjoying the blanket I sent along with her as my gift for her new home.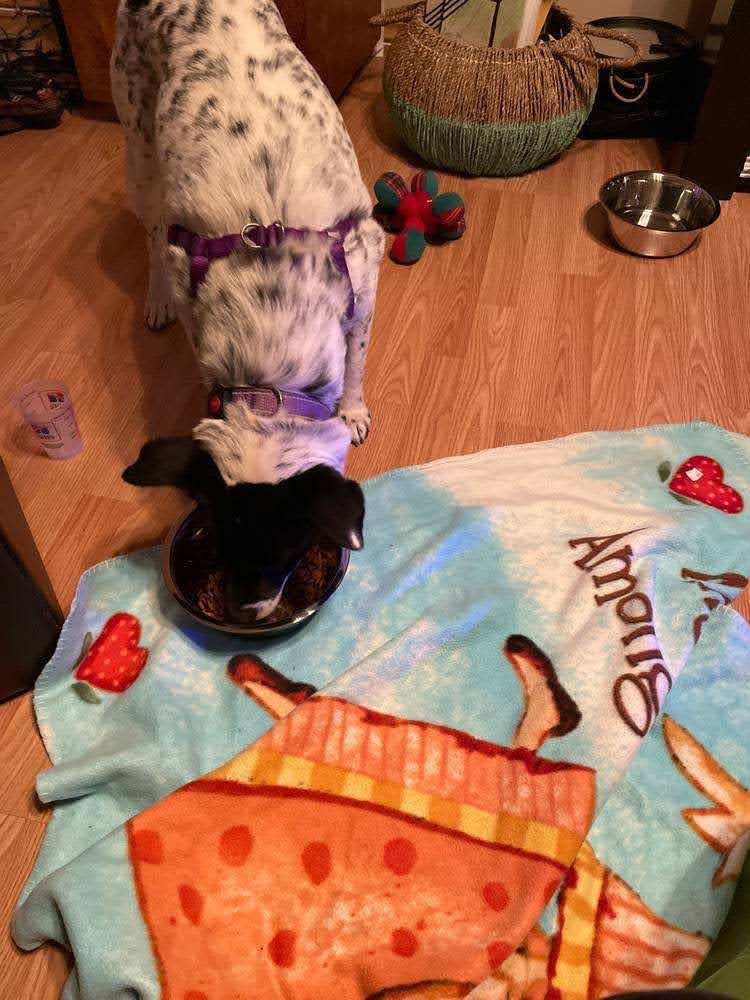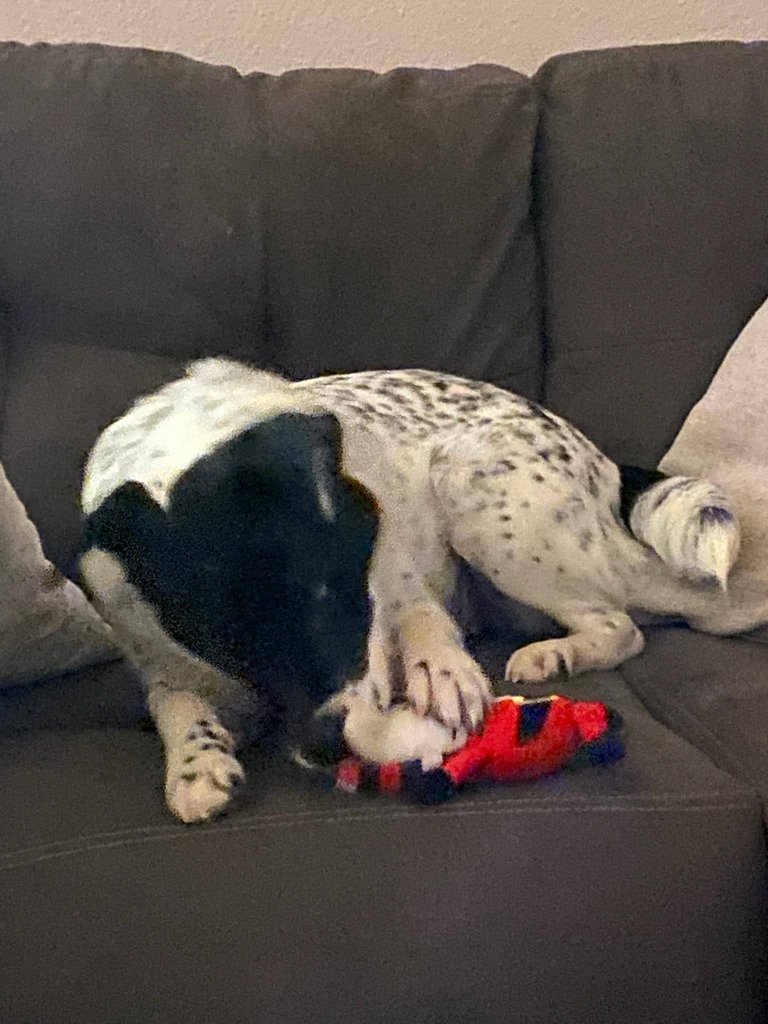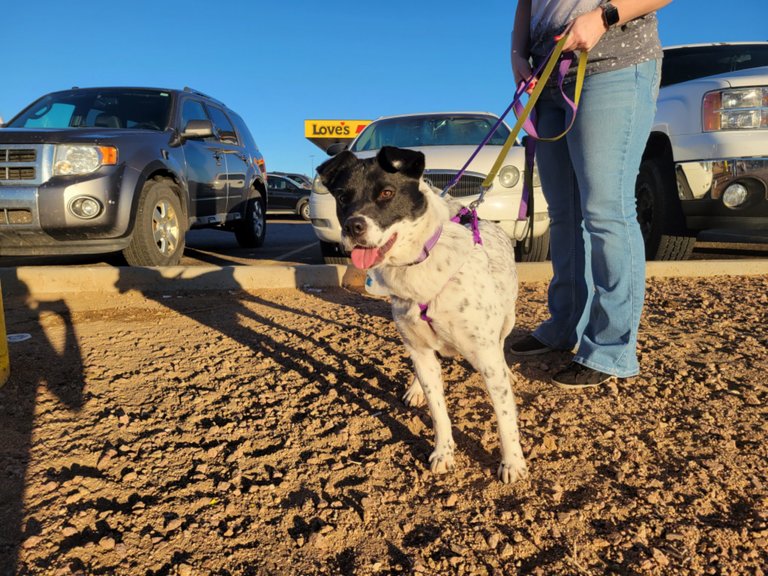 My trip ended up going from Gallup, New Mexico across to Kingman, Arizona - a long, long 325 miles plus 275 miles to the meet in NM and then 145 miles back home from Kingman 🚗
A long and (unexpected) trip but seeing another abandoned dog find a loving new family makes all those miles 💖 special 💖
🐶 🐶 🐶 🐶 🐶 🐶 🐶 🐶 🐶 🐶 🐶 🐶 🐶 🐶 🐶 🐶 🐶 🐶 🐶 🐶 🐶 🐶 🐶
I thought that I would share some of my stories of my involvement with transporting/helping out rescue animals (mostly dogs). This is something that I have been doing for the past 7 years or so.
No pay or professionals - just a bunch of great volunteers working together to help the less fortunate animals.
💖Happy stories that I hope you all enjoy💖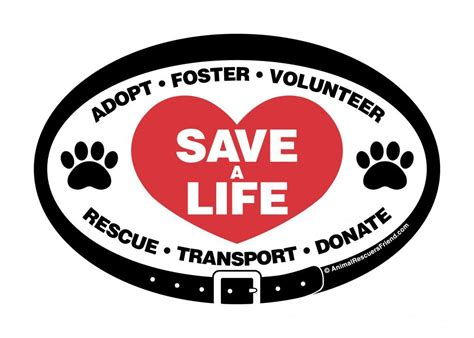 Here are some rescue organizations that I have worked with and support. Please help out these great people and seek out some of the many other rescue organizations - they always need our help.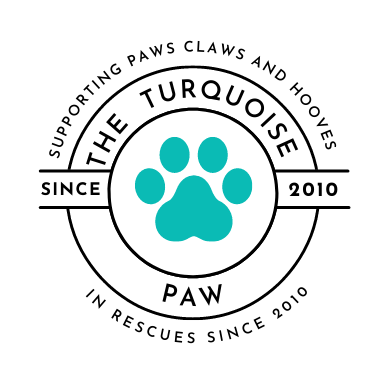 🐶https://theturquoisepaw.com/🐶


🐶https://www.kindredheartstransportconnection.org/🐶


🐶https://bestfriends.org/🐶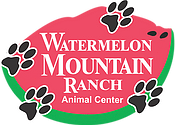 🐶https://www.wmranch.org/🐶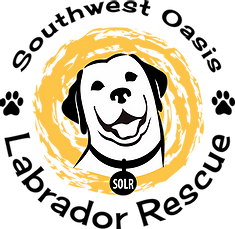 🐶https://www.solraz.org/🐶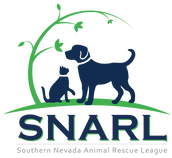 🐶http://www.snarllv.org/🐶


🐶http://www.nmdog.org/🐶