With the coming of some snow here in the higher hills and mountains of Arizona it's memory time to look back at my sweet Bella having fun in the white stuff.
Hopefully she's enjoying beautiful Winter days past the Rainbow Bridge 🌈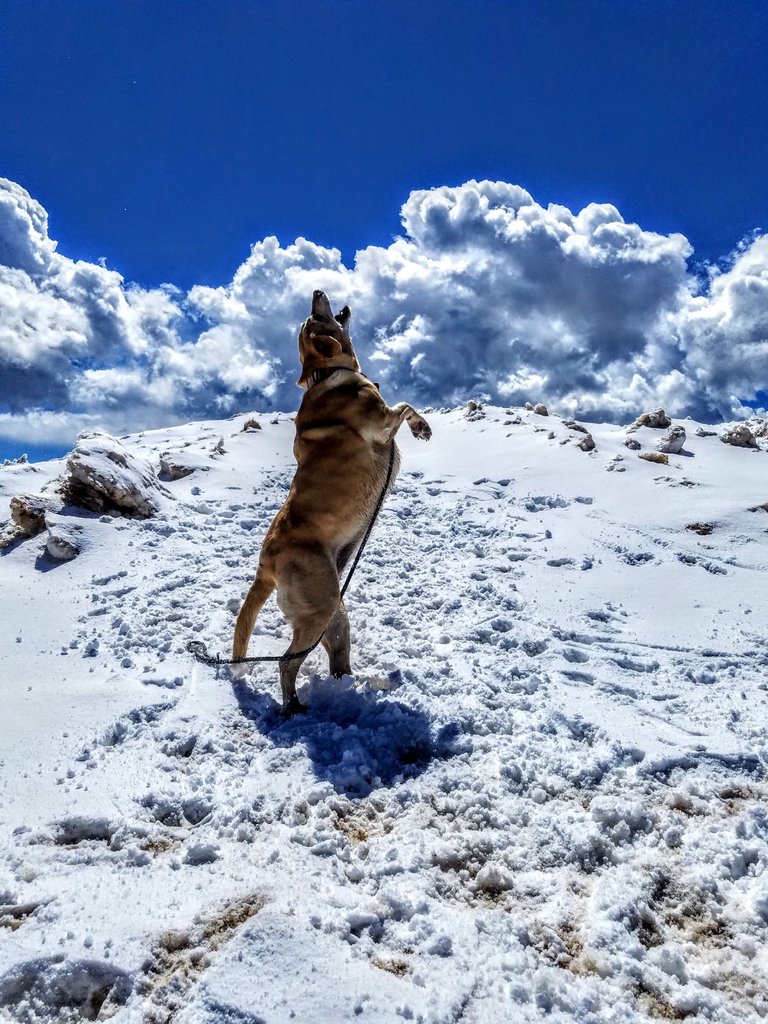 Bella the pup loved nothing better than spending hours outside after a good snow fall to dig and play catch. Not surprising as her parents were from the Dakotas!

A couple of years later and Bella is still ready to play after a nice snow storm.
New Mexico isn't known for its Winter season but the occasional light snowfall around Albuquerque was enough to make for some Winter fun for Bella.
Up in the northern Black Hills of South Dakota wintertime can be almost anytime during the year. A couple of years ago Bella and Lulu were able to frolic in a late season blizzard at the end of May ❄️
This would be Bella's last "real" Winter before her passing down here in Arizona a year later.
Happy times and happy memories that I will always treasure.