Hi everyone! How are you and your pets today? Today, I'd love to share with you the latest photos of my Kiki. I hope you will like the new photos of him.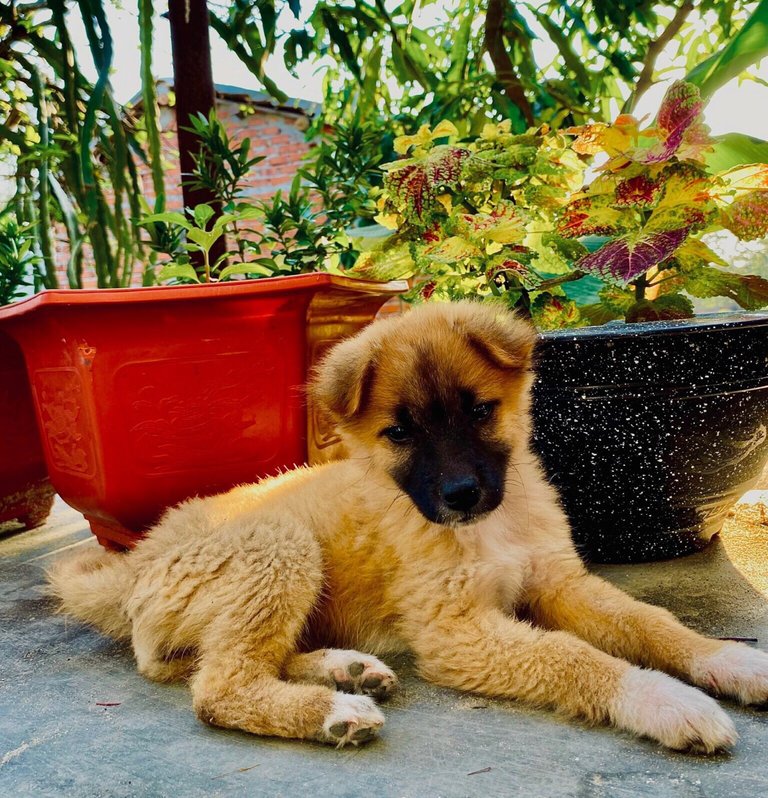 While looking at old photos on my phone again, I discovered photos taken when Kiki was a child that I have not deleted yet. These are pictures I have posted on Hive.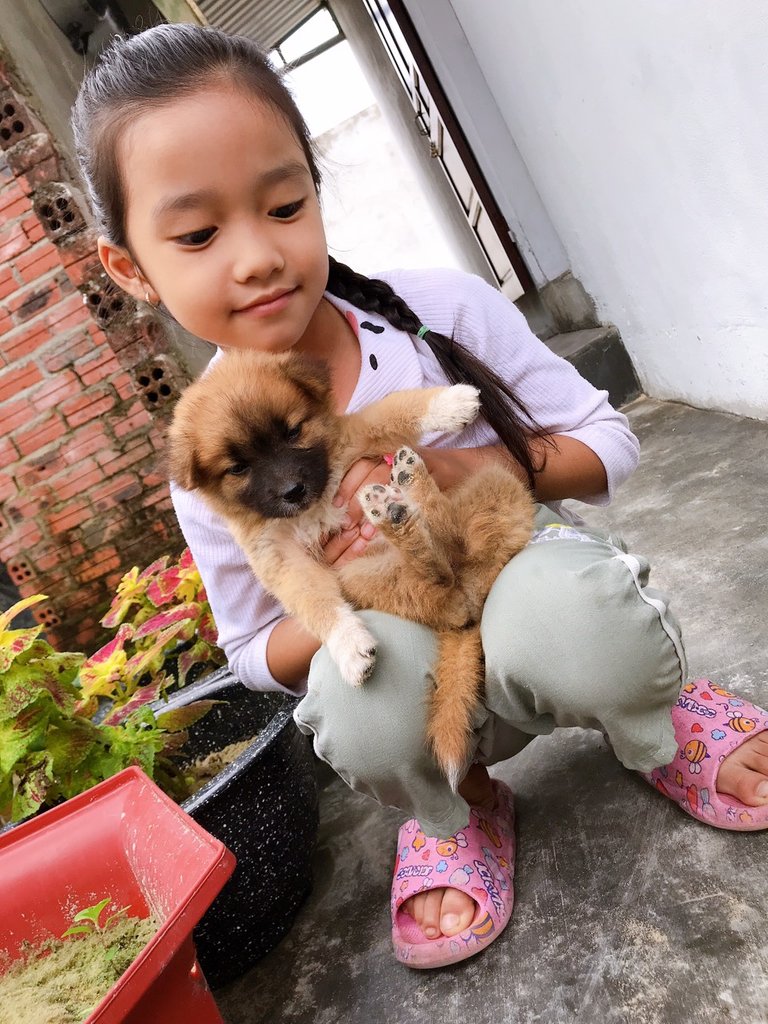 And after looking at those pictures, I suddenly realized that our little Kiki had grown up, a far cry from his shy image when he was young.
That day, when he was just adopted and brought home by my father, he always found himself a hiding place to hide in it. His little ears always trembled slightly when facing everyone in the home. He looked so cute!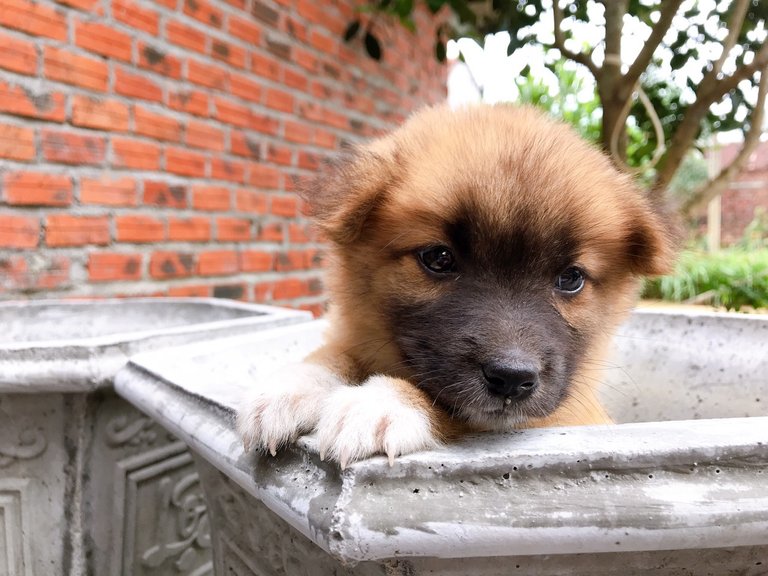 Do you see the fear and shyness in his eyes?
Through the caring hands of my father, now he is mischievous and lively.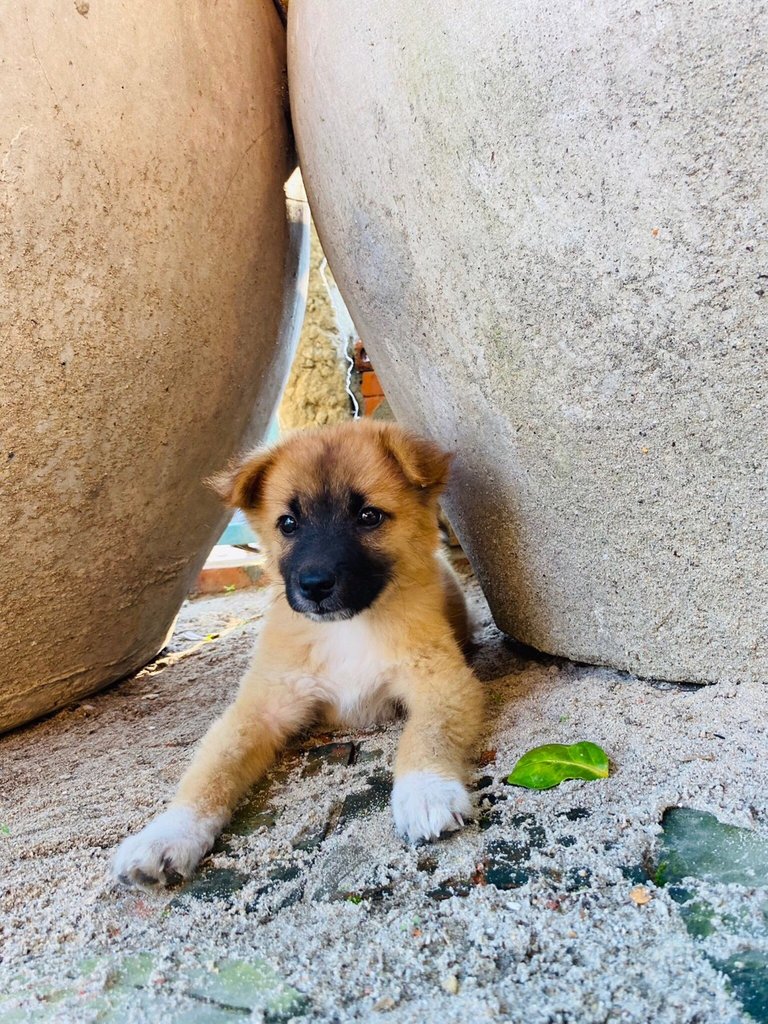 Every morning, after having breakfast, my father also gave him a box of milk to drink. My father bathed and scrubbed him every afternoon, and at night, my father cuddled him to sleep.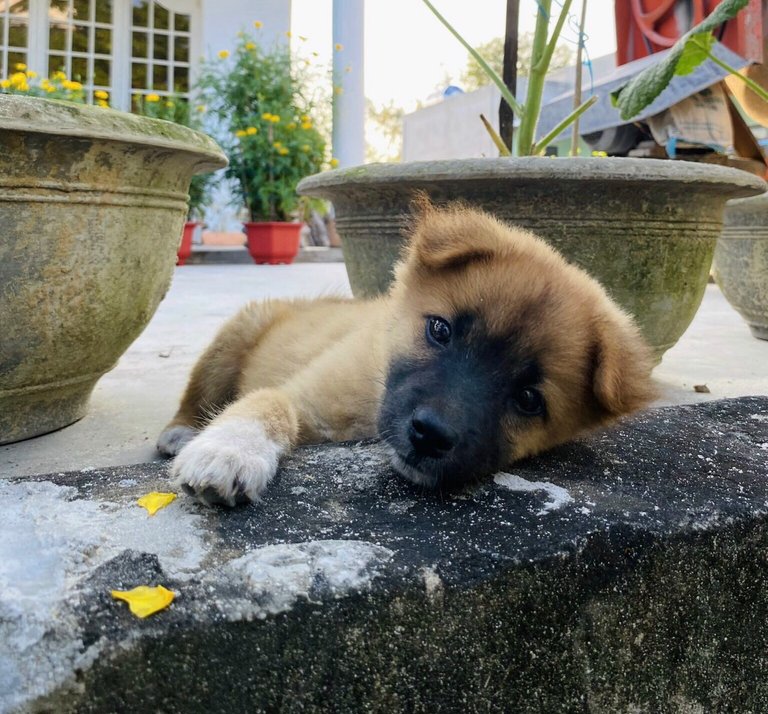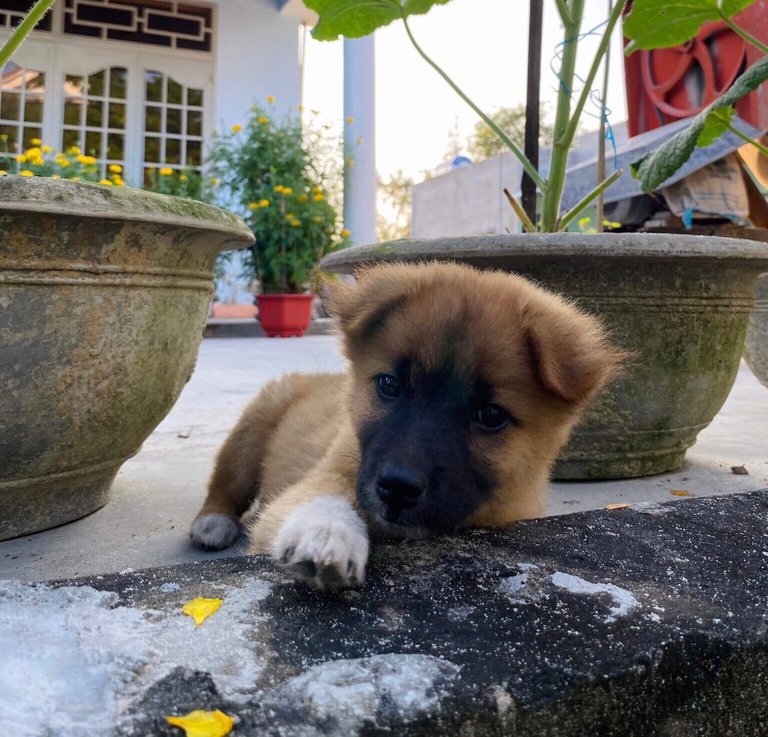 But, he was not always pampered. When he made a mistake, my father made him lie down and he had to listen to the scolding.
He now has the appearance of a young man, no longer shy, and his body has grown a bit.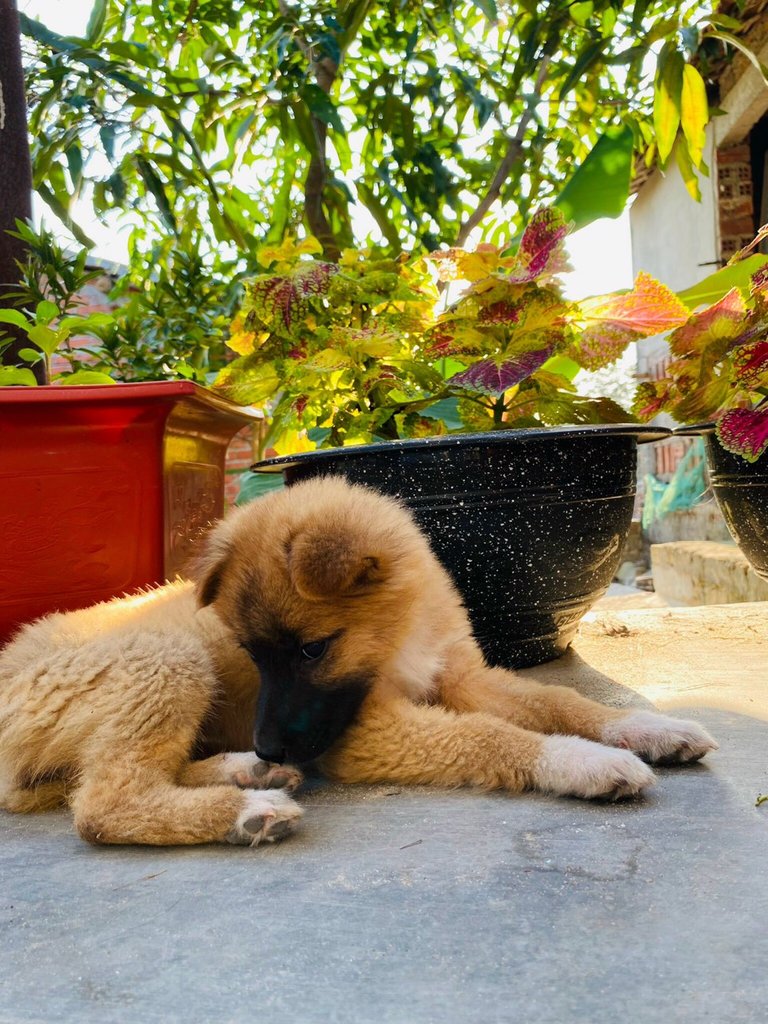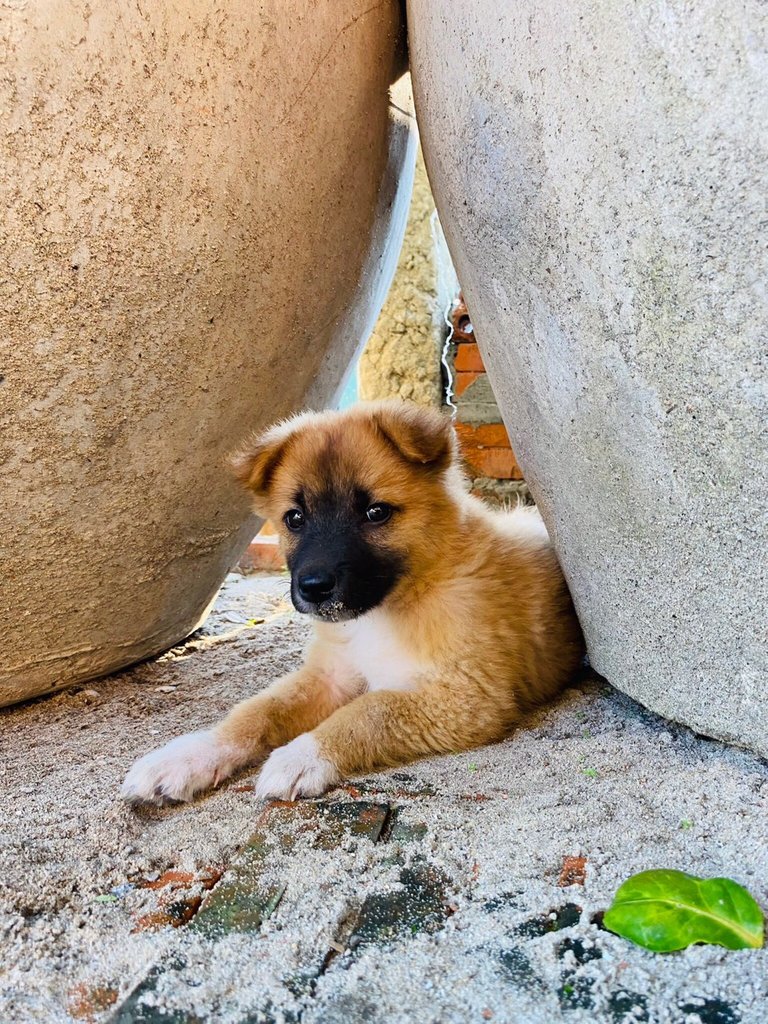 He ran around, joked all over the place, and he always followed my dad around to please him.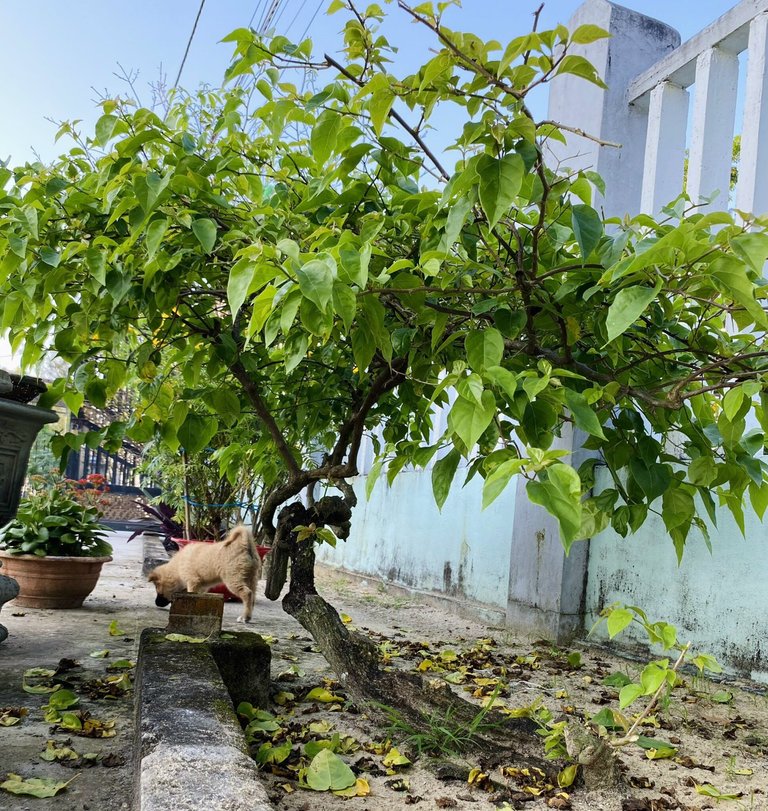 He is very naughty and often takes our shoes and hides them everywhere in the garden. He deserves to be beaten 😅😅😅. But I was never angry with him. I just scolded him a few sentences, and he jumped on top of me as sweet talk.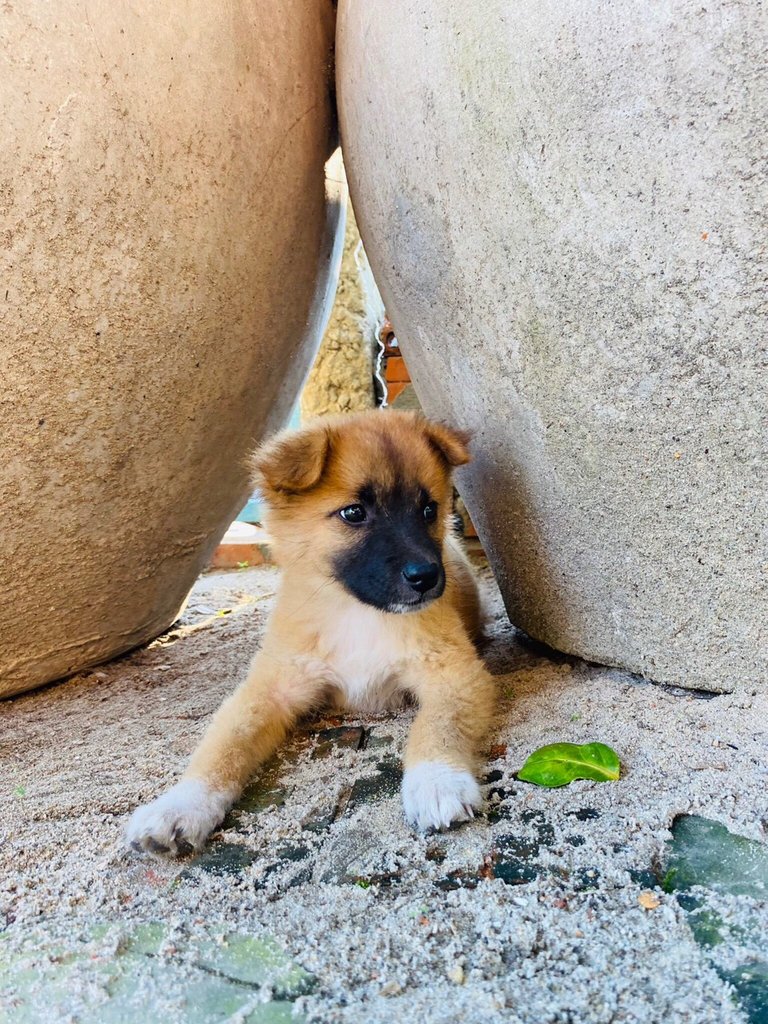 I'm not busy today, so I set up this commemorative photo shoot for him, and he was very cooperative. Under the warm afternoon sun, my KiKi had an interesting set of photos. He and I went through the pictures after taking them, but I bet he didn't know who was in the photos. Haha...
Do you see my KiKi is cute? Thank you for reading my post.