This is is the beginning of our first Livestream on feeding stray cats using Hive blockchain.
This is just a test and we might encounter some unexpected problems, I need your help to test this Arduino Cat feeder.
How will this works?
Simply send 0.1 Hive or 0.1 HBD to @give-cat-food and wait for a few seconds for the cat food to drop in front of the camera.
There are times that you can't see any cats on the camera but trust me if you send some cat food, there is a higher chance that the cats will appear because of the sound of dropping cats food
My future plans...
I am thinking of expanding this not only on feeding the cats but also interacting by playing using the Arduino robot itself, I am thinking about what games are useful for the stray cats
I am also planning of making our own community and tokens for the cat lovers
This is only the beginning and we have many plans ahead, if you are interested to collaborate with us or share to us your thought, I will be open to that guys
If you like this project, we will be happy to welcome you to our own Discord group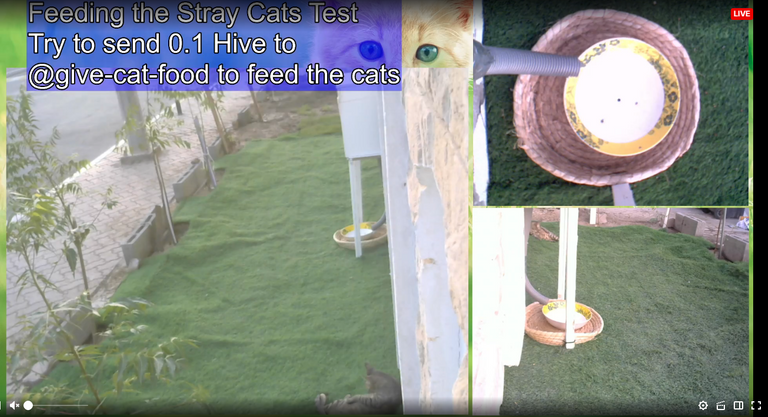 You are also free to check our Frequently Asked Question about Cat Rescue Project
https://peakd.com/hive-196708/@hiro-hive/cat-rescue-project-faq
May God help us