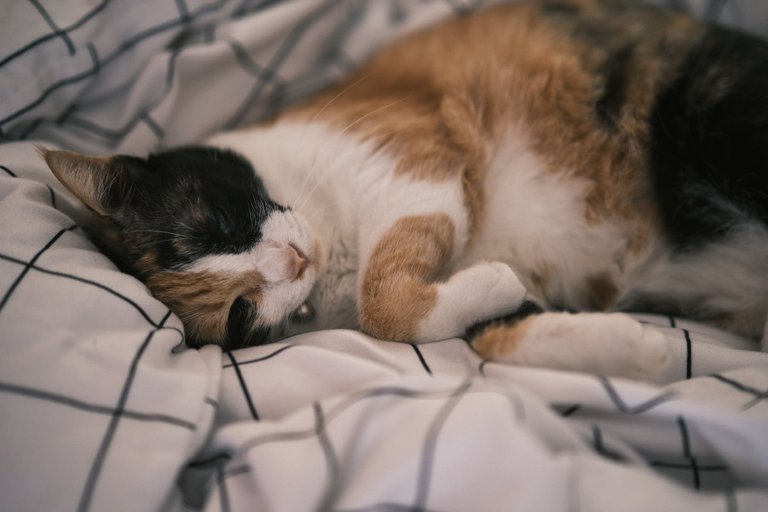 Her name is Terena. She's one of my 2 calicos, the other one is Keanu, as you might get confused. XD She's a very shy cat who hides whenever I have visitors. In fact, @jude.villarta and @spintwister thought I only had 2 cats because she was always hiding when they're around. Jude only knew I had 3 cats when she started living in the house temporarily when I traveled months ago.
She's a sweet and playful cat. She's not very social to other people as she gets scared easily so she only interacts with us. She is okay with being touched but she's like a ticking time bomb cos she can just get mad/annoyed with touches depending on her mood. Sometimes I can pet her for 2 minutes and sometimes only 1. Are you about to get murdered with her claws right now? What about in a few seconds? We will never know.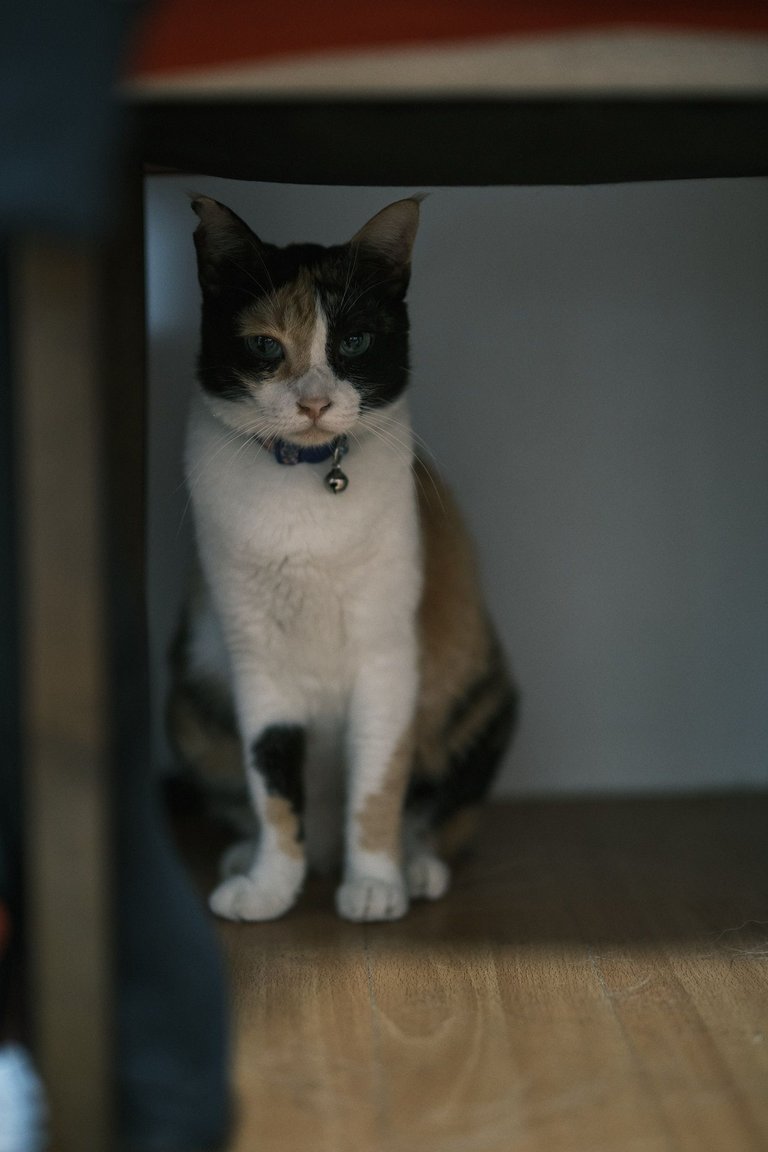 She's the more introvert than Keanu and feistier than Taba. When she gets annoyed, her first warning sign is her meow... Followed by her "I'm gonna fucking bite you if you don't stop" head movements. Then she proceeds to scratch you. Unlike Taba who only punches you most of the time, Terena uses her claws to actually scratch which obviously meant you're violating her space lol but I don't think she realizes how that actually hurts you for real. I'm not a noob so I can dodge her attacks pretty easily so I get to annoy her more. Her final move is to just run away from me and give me that stare.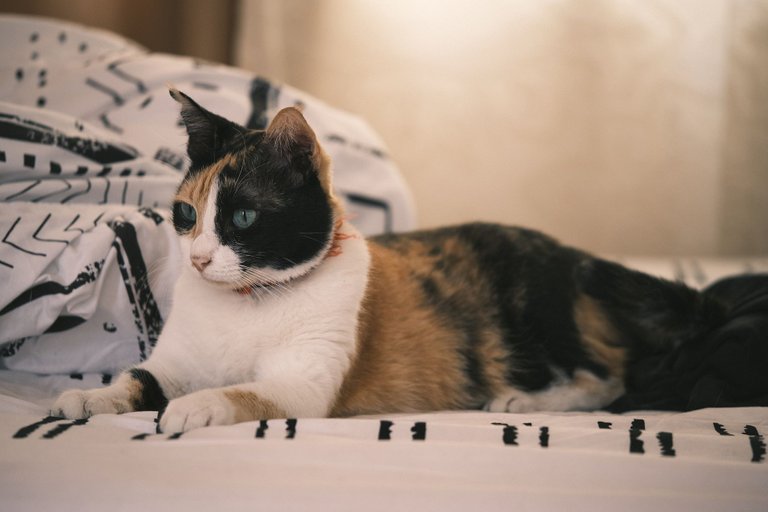 She's not a devil tho, I'm just really annoying. XD I just have to respect her pet-time which is literally unpredictable.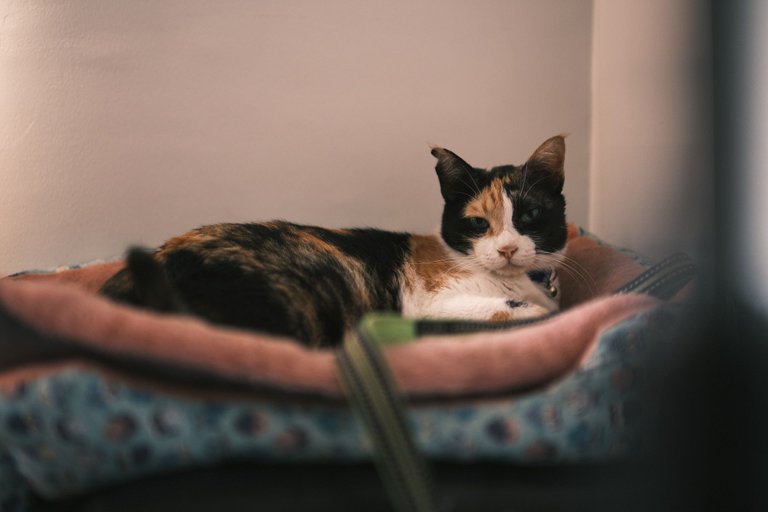 You know I said she's very shy? She only trusted 1 person (which is obviously me) and that meant she could come to me on her own and also comes when called. When she met my friends, I think she only trusts @jude.villarta among them, and then later my boyfriend when she met him.
She doesn't trust men but for whatever reason she instantly became obsessed with my boyfriend.???? I first witnessed this when my boyfriend gets up from his chair and out of the room, she would jump and steal his chair, sniffs the seat, and just lays on there. When the time comes that my boyfriend would take back his throne, she would just sit there and hold on for dear life even though we would already be shaking her off the chair. She'd done this repeatedly in the next weeks as well until she just got over it. I think she likes his smell very much. :P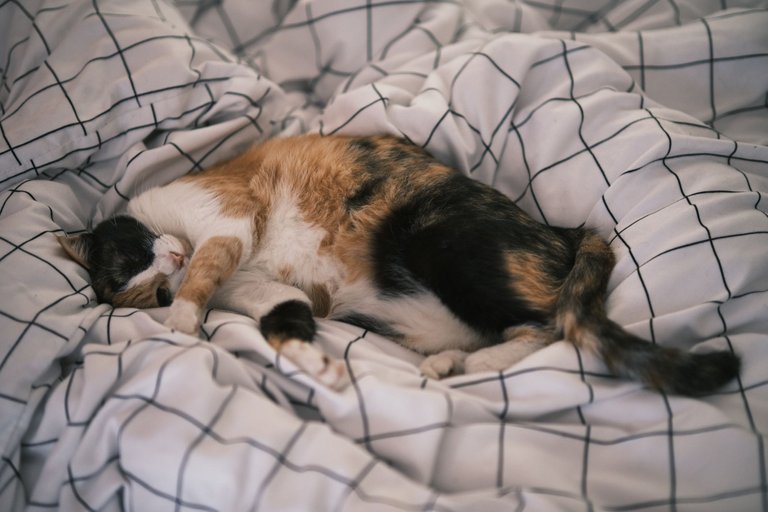 In connection to what I just said, she would also sleep on his side of the bed, beside his feet. She had NEVER done that in my life ever, but for whatever reason she started doing it to my man??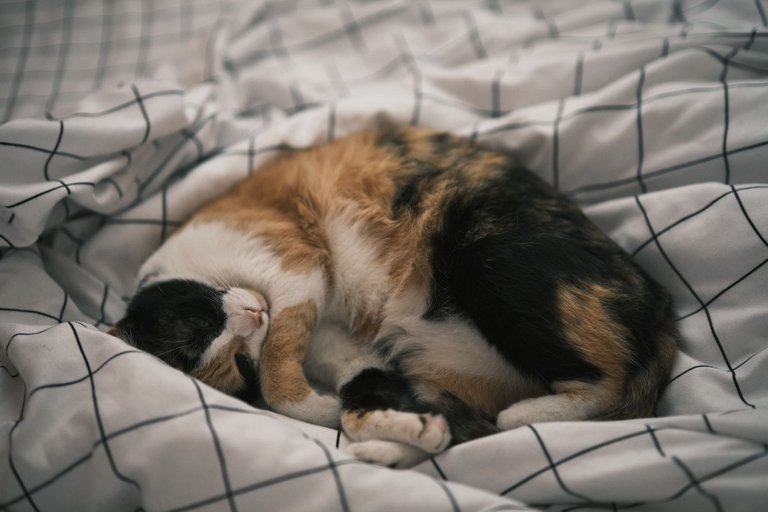 Sometimes she would meow at the bedroom door when we're about to sleep just so she could come in and be on the bed to sleep with us. The reason why I described her as the overdramatic cat is because her meows sound like she's in danger or needs help ASAP, when all she wanted was to get in the room.
Whenever I pick her up as well, she would give me a big meooww that sounds like "ahhh i'm dying???" like fucking chill dude I'm just picking you up.
Also never touch that belly even though it's very tempting. I mean, only if you want to risk it. I do touch her belly regularly but I have to do it with caution. :D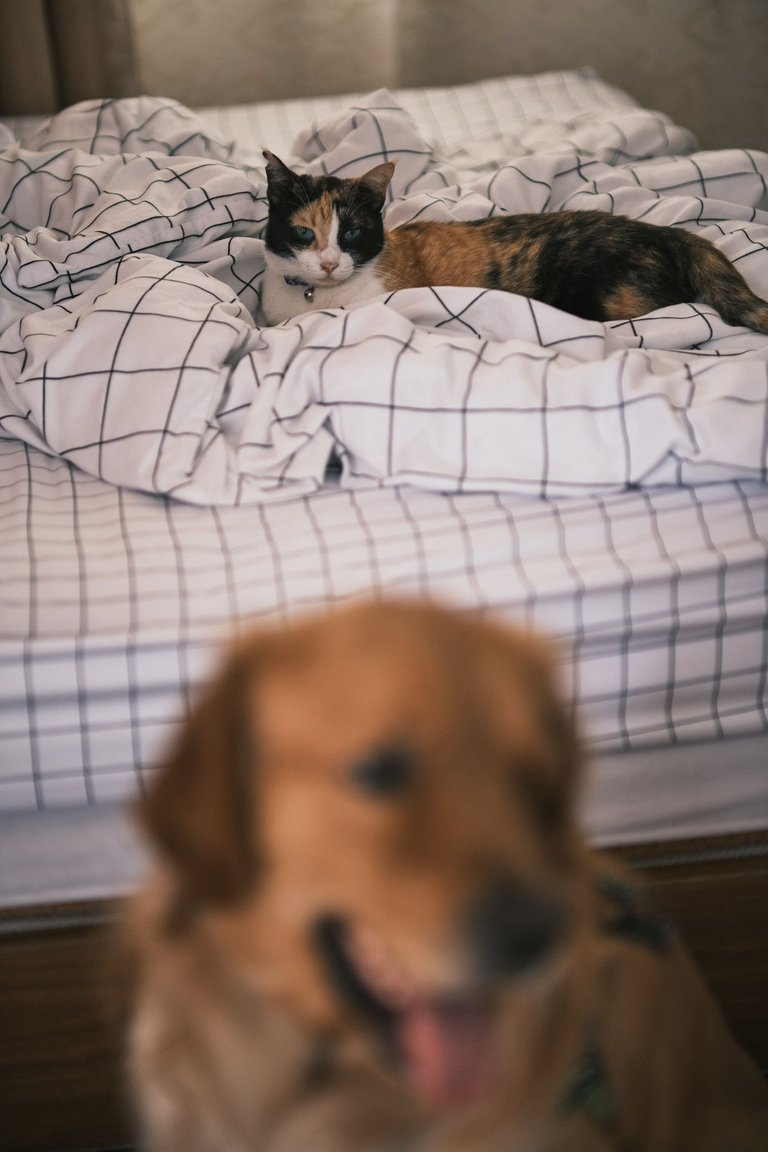 Of course she hates Ethan. The only boy in her life is my boyfriend and not some random ass dog.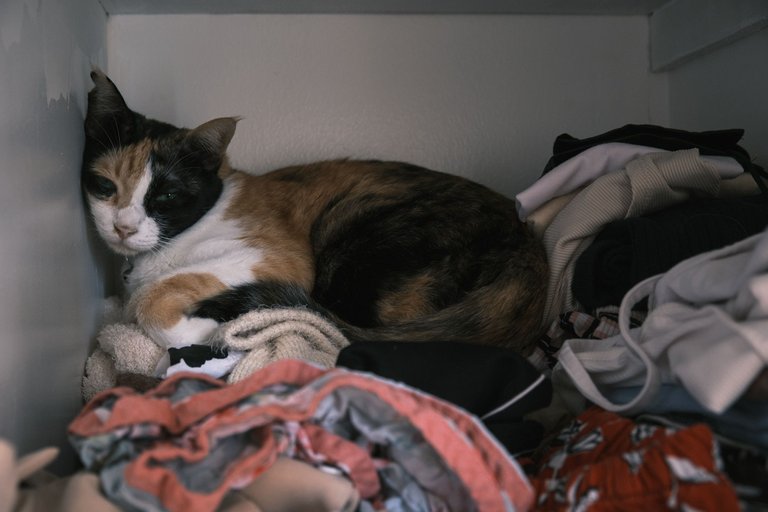 She likes to sleep and hide in some random places. One time I was in the bedroom and I thought I was alone... until I saw her come out from the closet and started stretching her body like nothing happened??? Like you just slept there the whole time and didn't even inform me??
I don't know why she likes her head like that, like I said she's overdramatic and probably just wants us to think she's dead. lol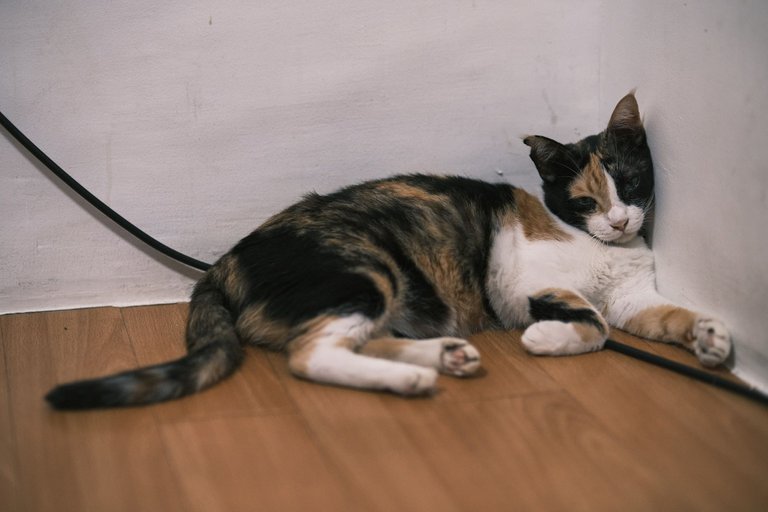 She's a kind fella who cuddles on her own terms. Her vibe is always just sweet and light compared to my other cats. She's the most vocal of them all, but she also holds the record for the most stealth she could be on Mission Impossible. :D
I think she's just a scared cat and her defense mechanism is flight. Her "overdramatic" meows might be saying she's scared that I would just disappear randomly, or leave her, or something. She doesn't have to worry about that tho cos we love her and we will never leave her, and the other pets as well. :p