​​​​​​​
​
¡Hola mis queridos amigos de Hive amantes de la ciencia!
​
Hello dear science-loving hive friends.
Existen diversas alteraciones en el desarrollo dental, el ojo clínico nos permite reconocer lo normal pero también diferenciar lo patológico, pero no obstante en ocasiones no podemos evidenciar patologías clinícamente, es por ello que se debe recurrir a las radiografía panorámica para observar las estructuras anatómicas, tejidos duros y blandos, así como también cada una de las piezas dentarias, en esta publicación les hablaré de la dilaceracion una alteración en la forma de nuestros dientes, que suele estar presente en el grupo dentario molar por eso nunca el profesional de ña odontología debe extraer un molar sin radiografía panorámica.
There are various alterations in dental development, the clinical eye allows us to recognise what is normal but also to differentiate between what is pathological, but nevertheless sometimes we cannot clinically detect pathologies, which is why we must resort to panoramic radiography to observe the anatomical structures, In this publication I will talk about dilaceration, an alteration in the shape of our teeth, which is usually present in the molar dental group, which is why the dentistry professional should never extract a molar without a panoramic radiograph.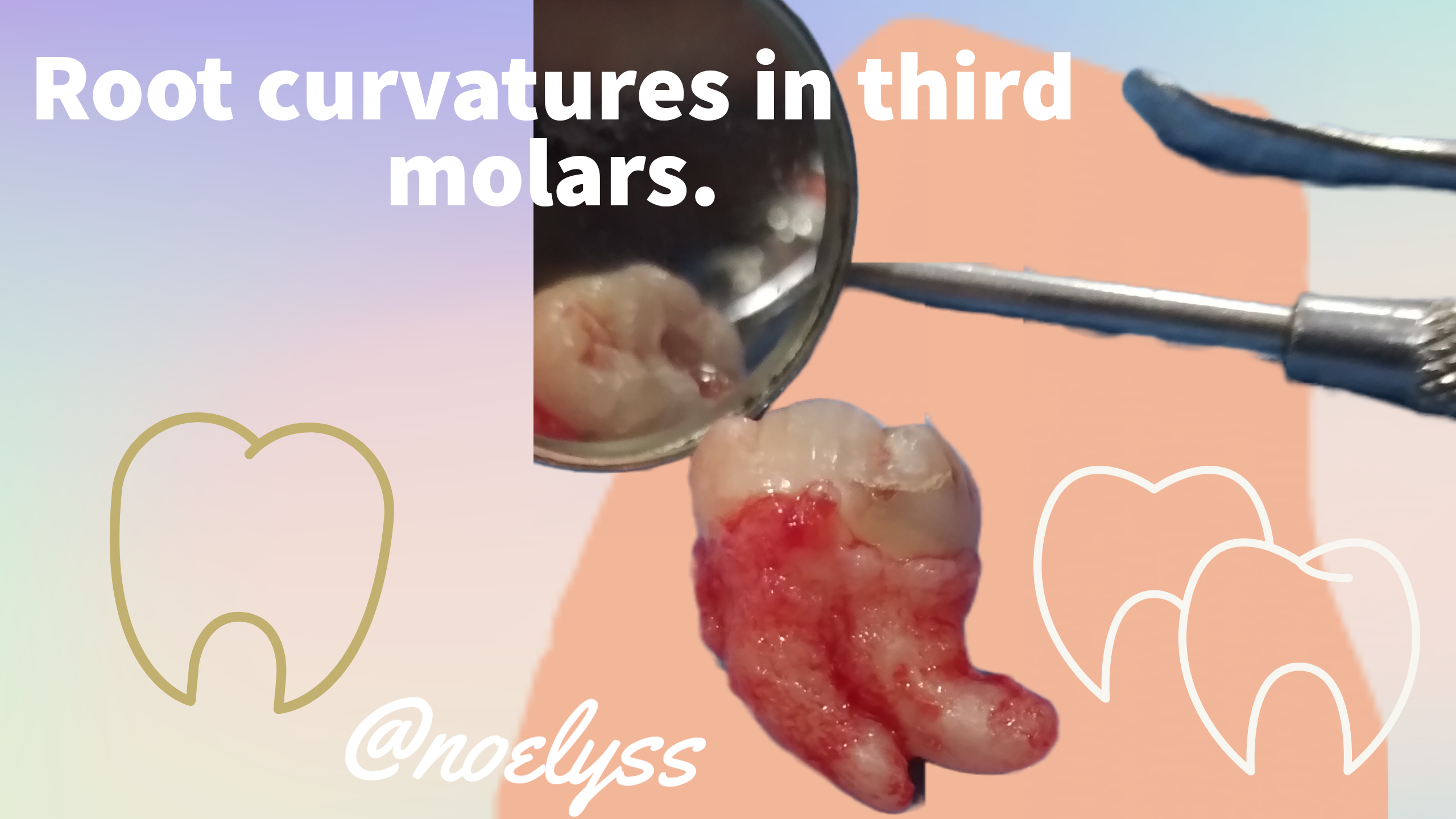 ---
La causa de la dilaceracion es producto que durante el desarrolló dentario los dientes presentaron un traumatismo que origino la curvatura exagerada de la raíz, a medida que va desarrollando el diente la curvatura de la raíz se vuelve más acentuada, a lo largo del diente se va presentando la curvatura, esta alteración puede causar múltiples complicaciones durante la extracción de la pieza dentaria puesto que la curvatura de la raíz puede causar que la misma no salga o también se puede fracturar.
The cause of dilaceration is due to the fact that during the development of the tooth, the teeth suffered a trauma that caused the exaggerated curvature of the root. As the tooth develops, the curvature of the root becomes more accentuated, along the tooth the curvature is present, this alteration can cause multiple complications during the extraction of the tooth, as the curvature of the root can cause it not to come out or it can also fracture.
El diagnóstico de la dilaceracion se evidencia, cuando el paciente se realiza una radiografía panorámica y el odontólogo lograr evidenciar la curvatura exagerada de las raíces los dientes afectados con esta alteración serán los terceros molares, seguido también de los primeros molares, cabe destacar que también se puede presentar en esos dientes con una sola raíz , como los incisivos, se debe determinar que tanta curvatura presenta, para conocer un correcto abordaje de la pieza dentaria al momento de realizar una exodoncia.
The diagnosis of dilaceration is evident when the patient has a panoramic x-ray and the dentist is able to see the exaggerated curvature of the roots. The teeth affected by this alteration are the third molars, followed by the first molars, it should be noted that it can also occur in those teeth with a single root, such as incisors, it should be determined how much curvature is present, in order to know the correct approach to the tooth when carrying out an exodontia.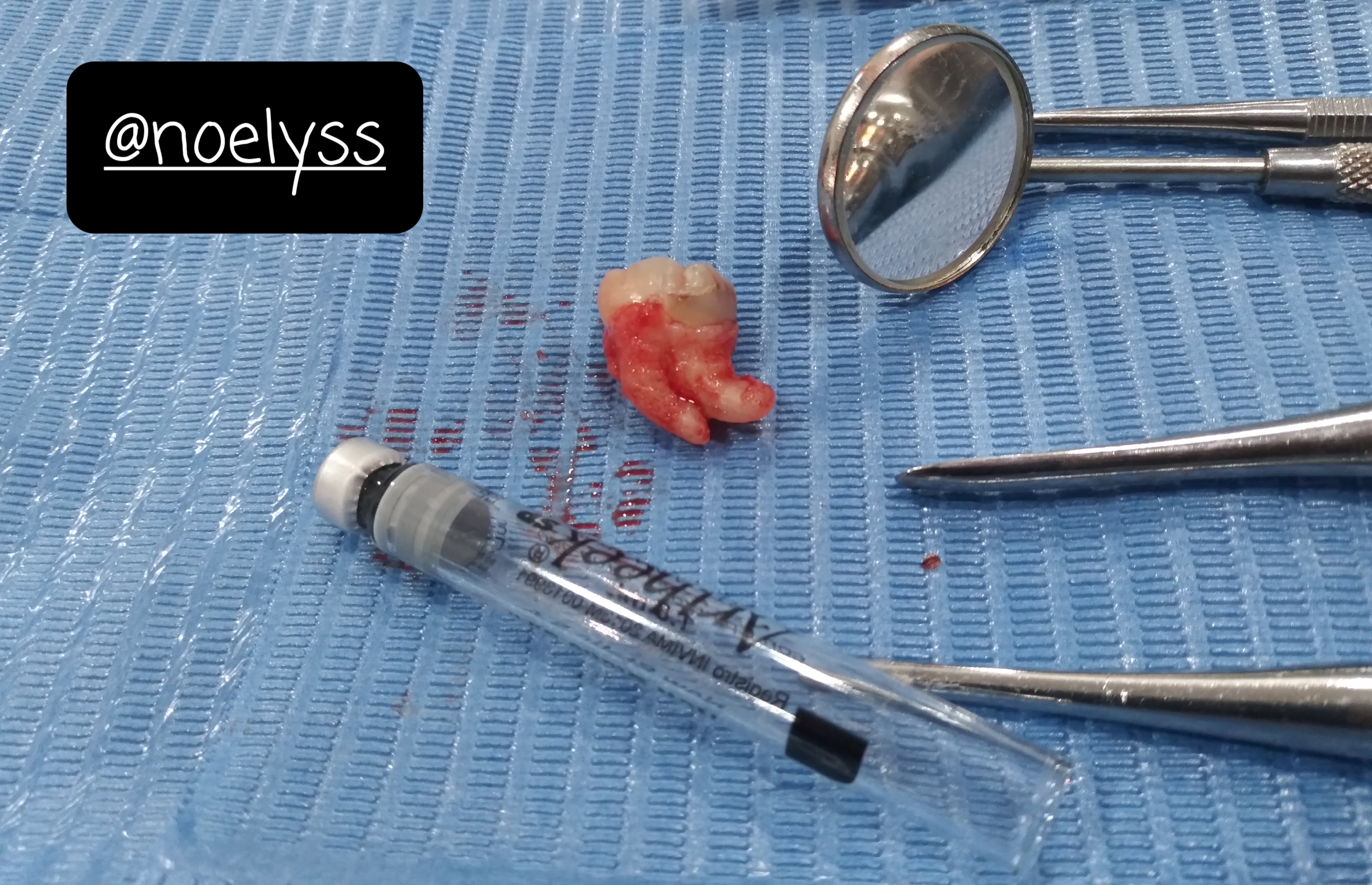 Debemos saber que el tratamiento que más dificulta la dilaceración, es la biopulpectomia que es la eliminación parcial o total de la pulpa dental viva, puesto que al momento de la instrumentación debemos saber con exactitud el nivel de las curvaturas exactas, para que el material no se fracturé y fracase por completo el tratamiento, la conformación de los conductos así como también lograr una adecuada obturación es todo un reto en dientes que presenten la curvatura, lo mas necesario para un diente con esta alteración es un buen control radiográfico en todo momento.
We should know that the treatment that makes dilaceration most difficult is biopulpectomy, which is the partial or total elimination of the living dental pulp, given that at the time of instrumentation we must know the exact level of the exact curvatures, so that the material does not fracture and the treatment fails completely. The shaping of the canals as well as achieving an adequate obturation is a challenge in teeth that present the curvature, the most necessary thing for a tooth with this alteration is good radiographic control at all times.
---
Para finalizar con esta publicación nunca olvides la importancia de la radiografía como un principal examen que nos orienta de gran manera el diagnóstico, es muy importante evitar traumas en los niños que puedan afectar gravemente u alterar el correcto desarrollo dentario, nunca olvides que las estructuras dentarias son de gran y vital importancia para poder realizar muestras funciones básicas, en caso de observar alguna curvatura en tus dientes notificarle al odontólogo para así evitar complicaciones durante el tratamiento.
To finish with this publication never forget the importance of radiography as a main test that guides us in a great way the diagnosis, it is very important to avoid traumas in children that can seriously affect or alter the correct dental development, never forget that the dental structures are of great and vital importance to perform basic functions, in case of observing any curvature in your teeth notify the dentist to avoid complications during treatment.
Referencia Informativa/Reference Informative:
https://estudidentalbarcelona.com/que-es-la-dilaceracion-dental/
---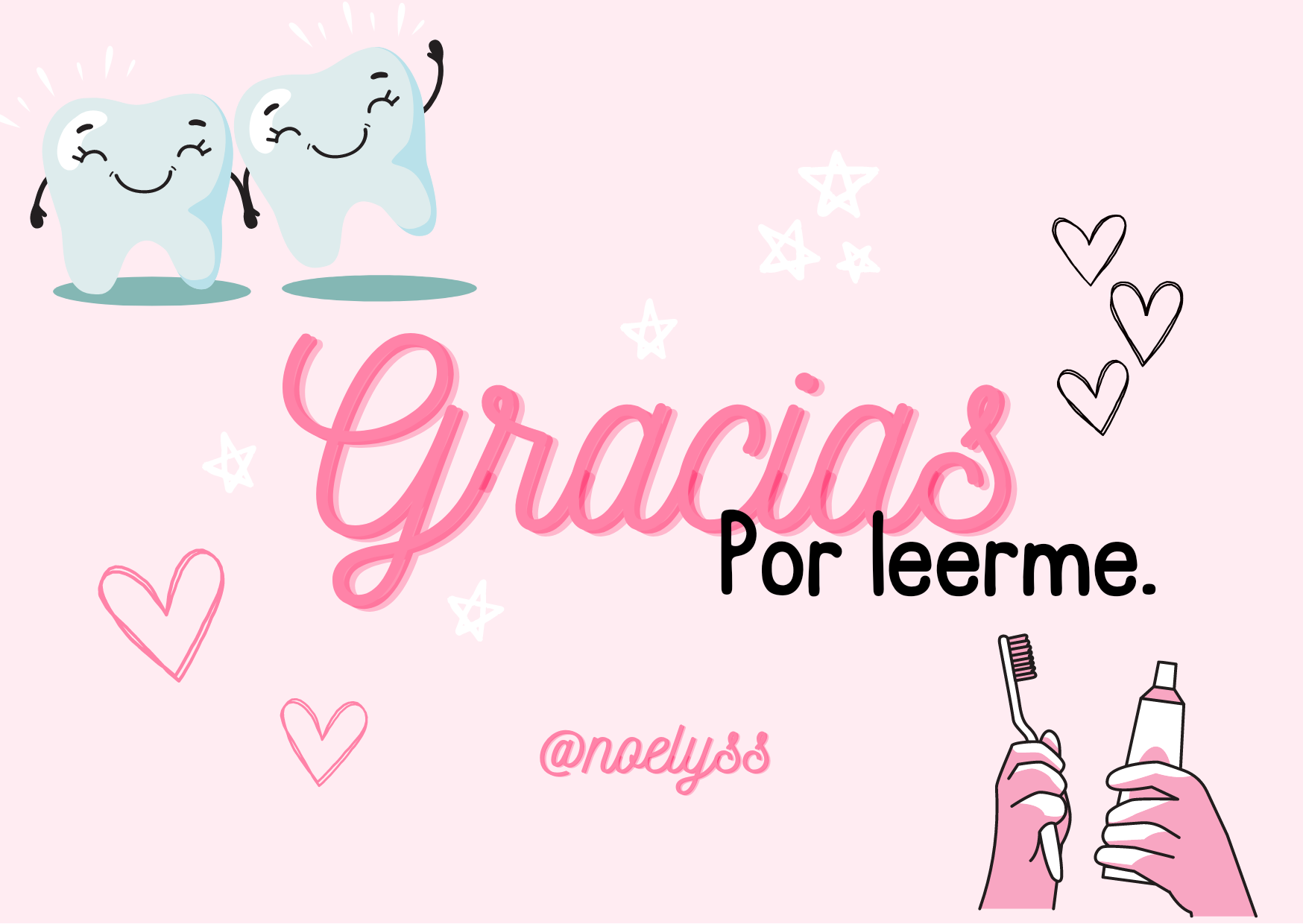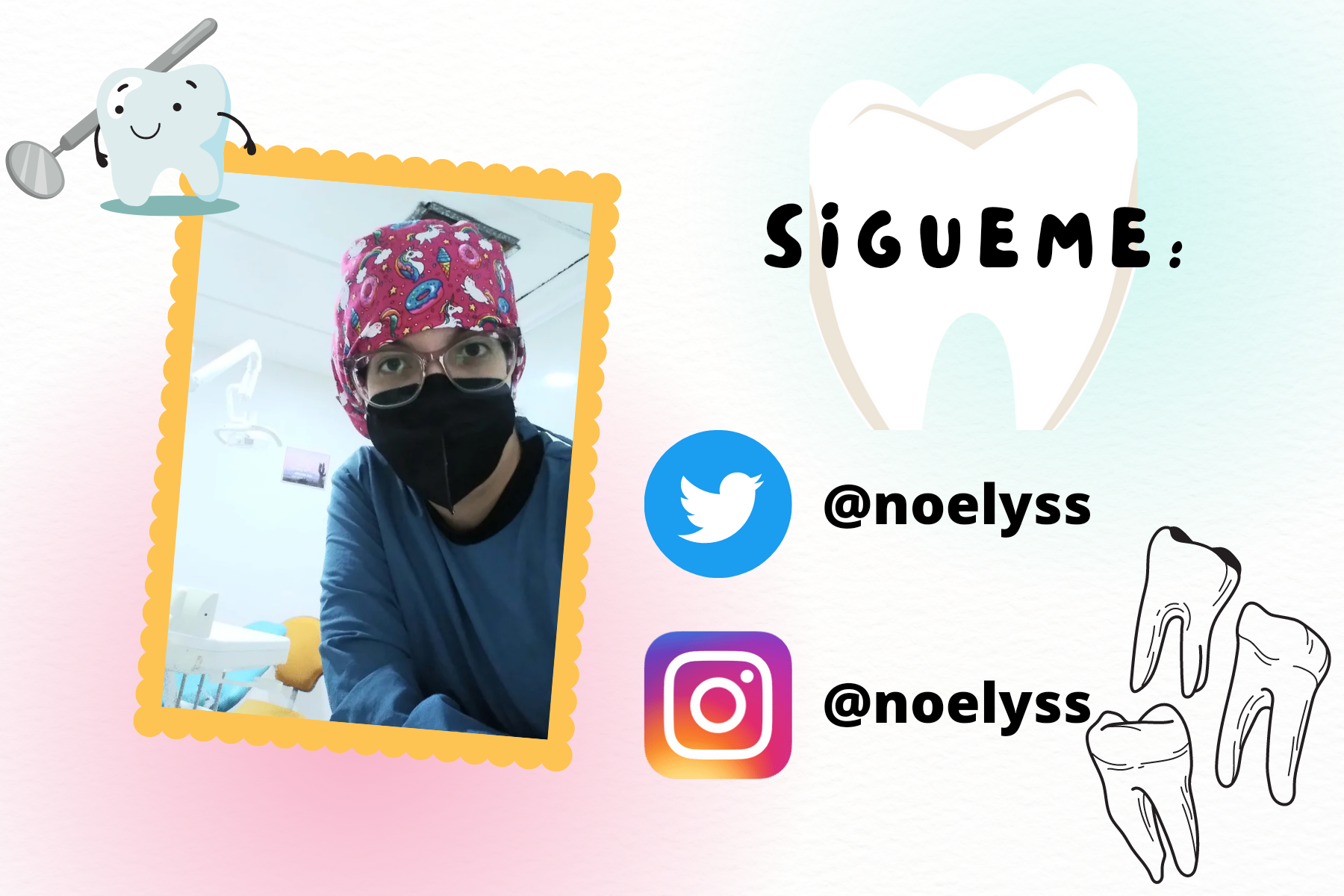 _Imágenes creadas por mi en Canva/Images created by me on Canva.
​
Las fotografías fueron tomadas con un teléfono samsung A02s
Las fotos son de mi pertenencia, tomadas por mi.
Texto traducido en Deelp