Hi friends in the #MarketFriday community, I'm here again and this is my second post after two weeks ago I posted about a shop that sells fried food here post. Before I begin posting some of my photos and writings, I'd like to thank the boss of #MarketFriday, @dswigle. I hope she is always healthy, happy, and always beautiful.😊😊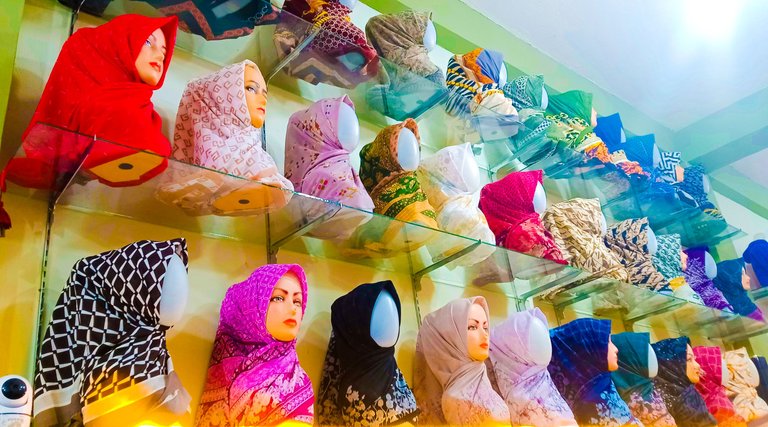 This is not an advertisement...!!!
In addition, I do not profit from this shop owner.
But I just want to share a story about one of the shops in my city that is crowded with consumers.
Tia Azka is the name of this store.
What I knew at first was that this shop prioritized selling clothes online, then opened a shop (4 meters wide) where online buyers could pick up their purchases. Gradually, this shop will sell clothing both retail and wholesale.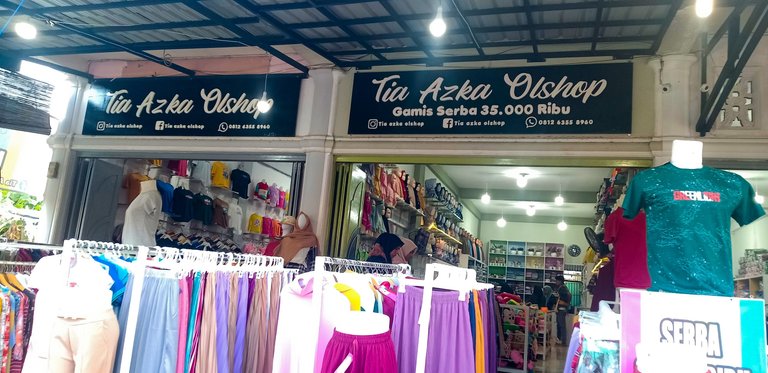 The shop has now been expanded to include four doors(4x4 meters wide), and it is never empty of customers.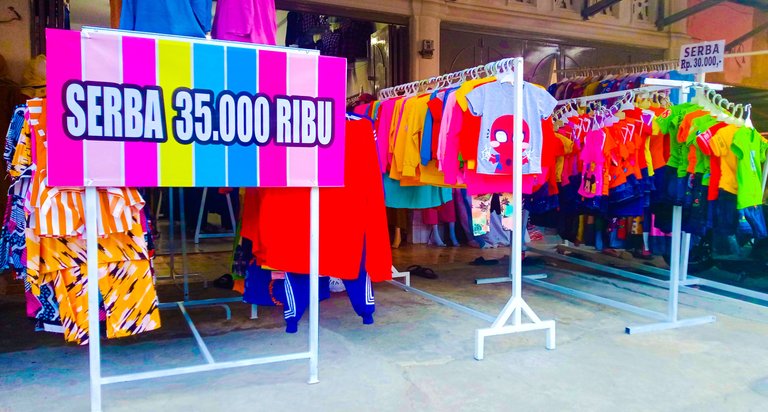 Of course, the question of why this shop has become people's favorite shop arises.
One of the reasons I chose this store as a shopping destination is that I am among those who do not have a large income.
My explanation appears to be overly verbose and ambiguous.
Okay, I'll just say that this store sells clothes at low prices.
I don't have much money, but I also need to buy clothes for my family. Because I can't afford expensive clothing, this store is my go-to when I need to buy a few items for my children and wife.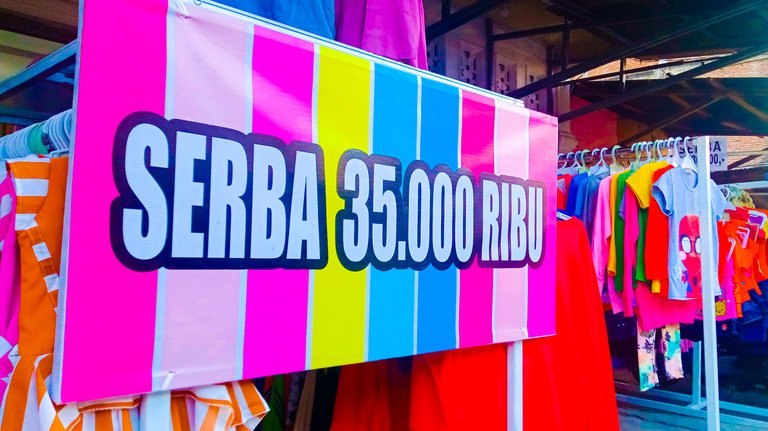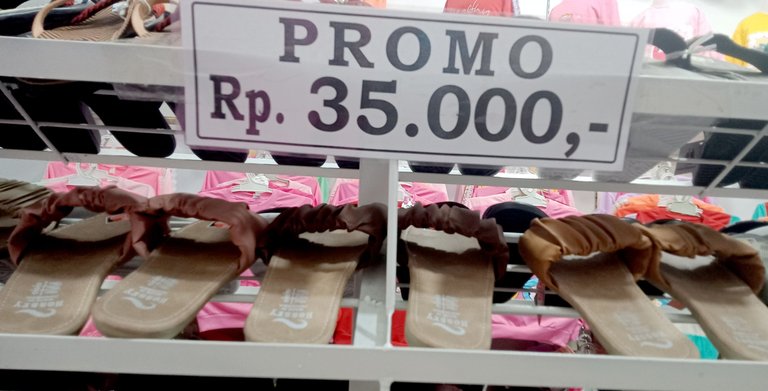 The picture shows that the price of goods there is around $ 2.5 with an exchange rate of $ 1 = Rp. 14,000 (Indonesian currency). It's possible that the money in Europe is only used to buy candy, but for me, it's enough to buy a piece of clothing for my Childs.
Not only clothes but also a variety of other items are available in the shop. Bags, kitchen utensils, dolls, sandals, and other items are examples.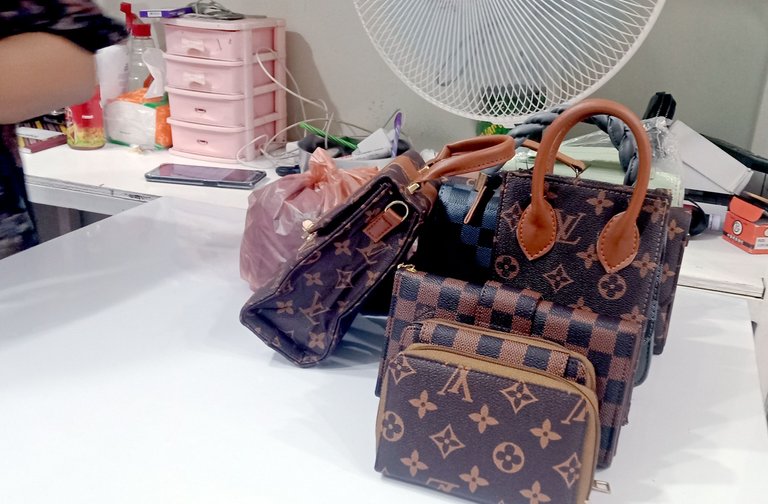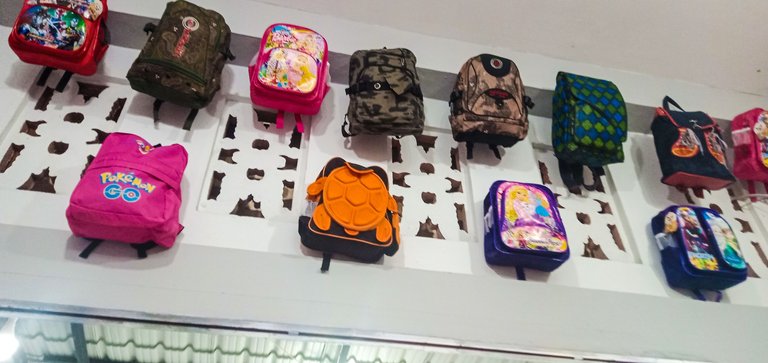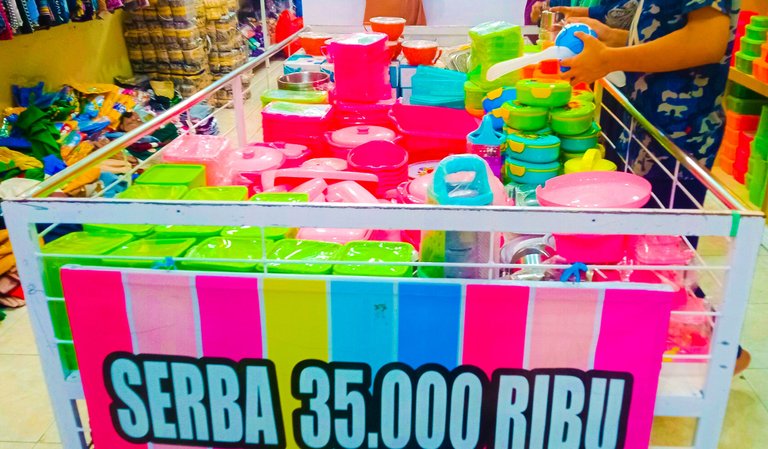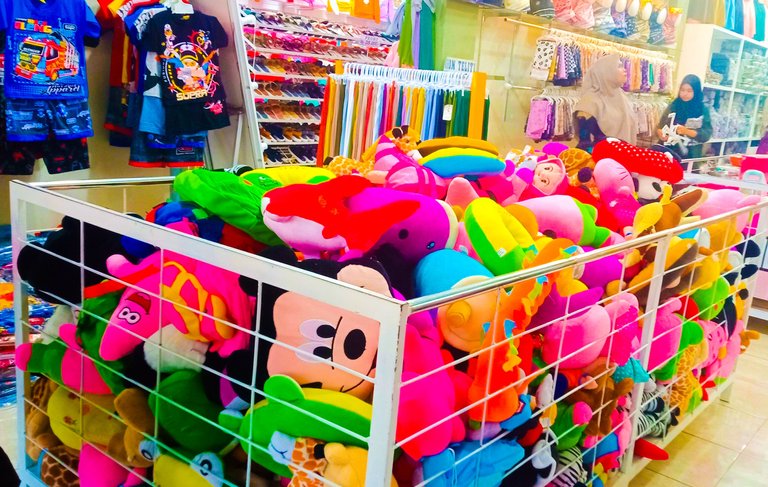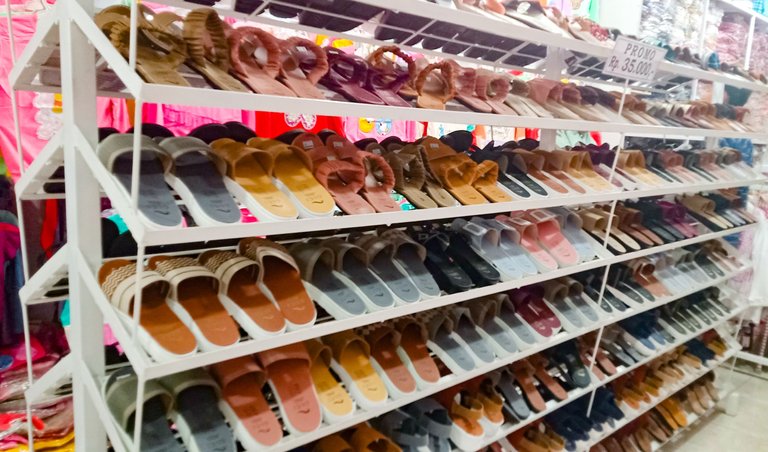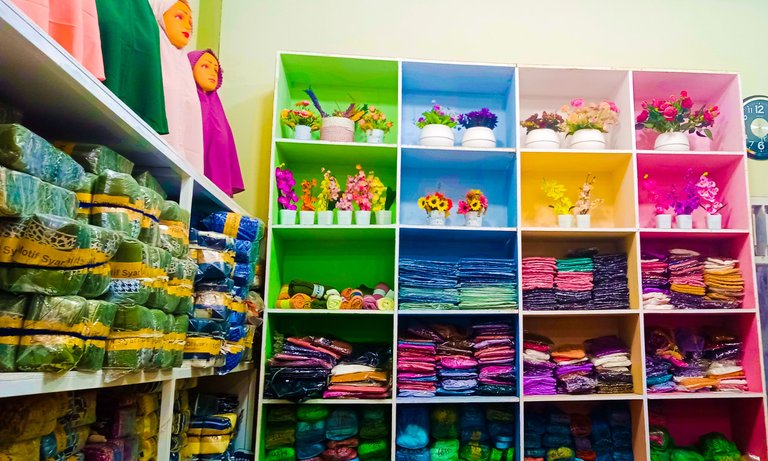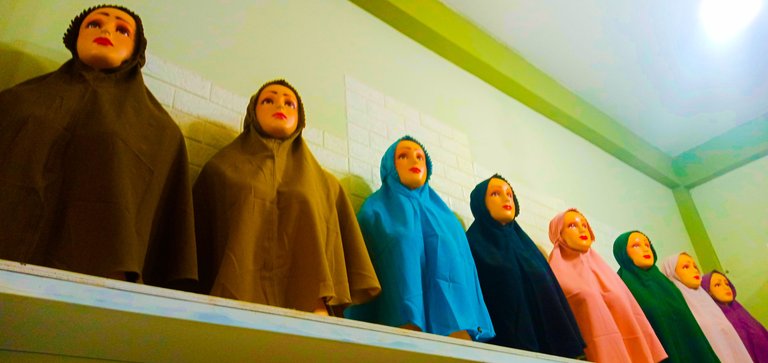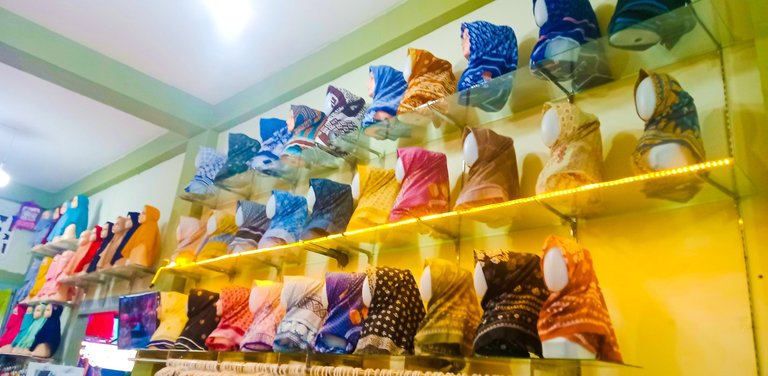 My wife also occasionally takes advantage of the shop's low prices to make a small profit. Because her family is not from my city, she frequently assists her siblings in purchasing clothing and earns $1 to several dollars.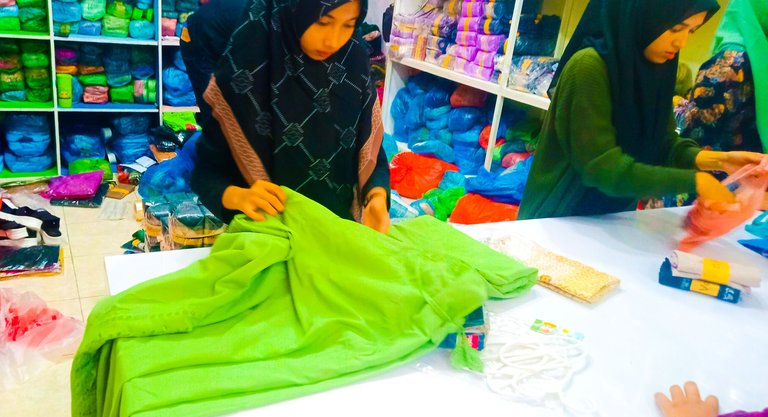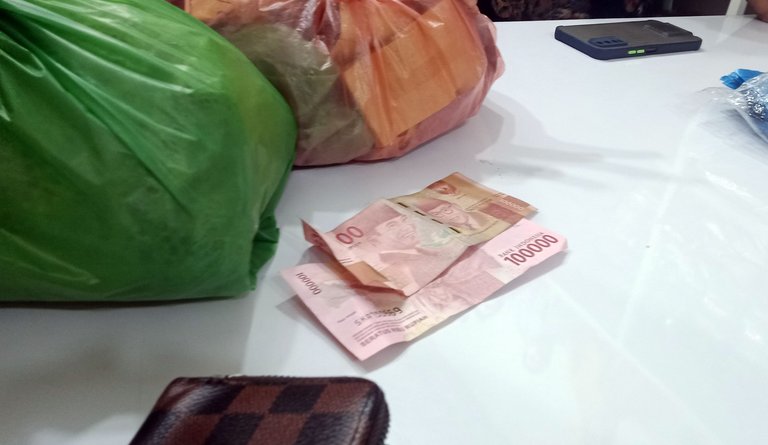 My wife frequently orders items online, and she frequently assigns me to pick up clothes at the store, including when I take photos for this post. When you pick up goods at the store, you must first inspect them before taking them home. Because, according to the rules, "goods that have been taken home cannot be returned."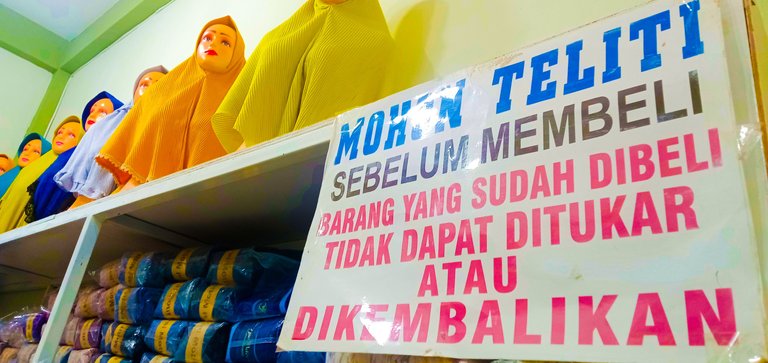 Because of the high volume of buyers in this shop, the number of employees must be balanced with the number of visitors. Workers were seen there serving buyers, such as showing the location of goods, packing for online buyers, accepting payments, and others.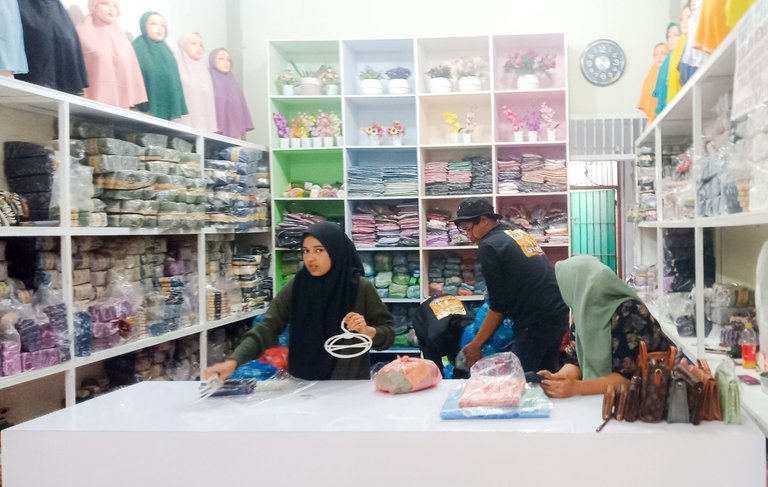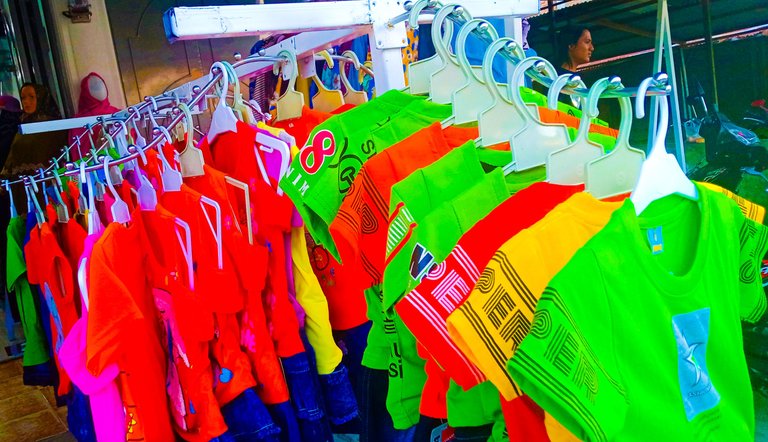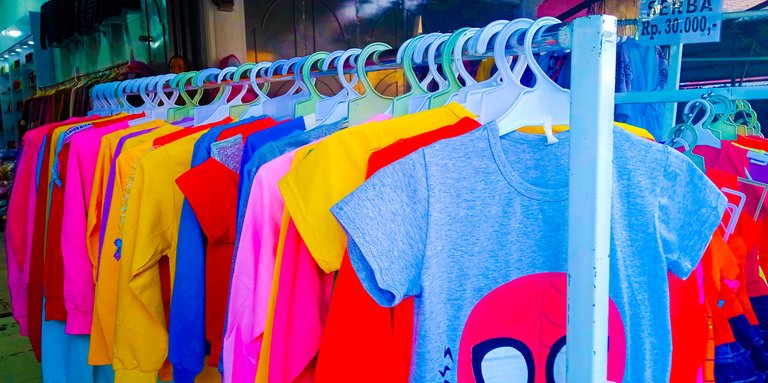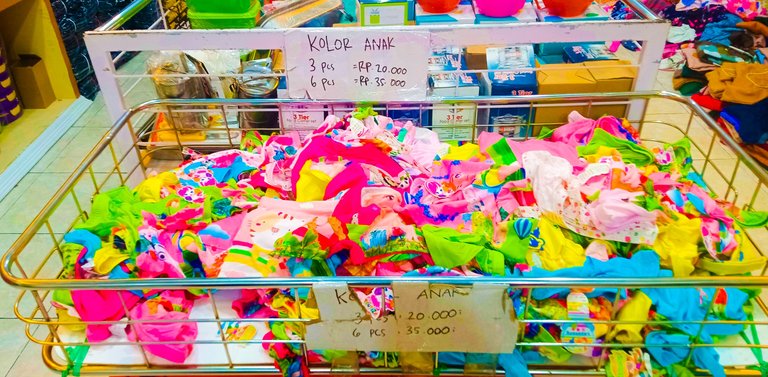 That's my story for now; please pray for me that I'll have a new story to share with my friends here next week.
All the Pictures in post were taken by @resyiazhari, use Cellphone Oppo A12.





[//]:# (!pinmapple 5.183141 lat 97.141429 long peakD.com/@resyiazhari d3scr)