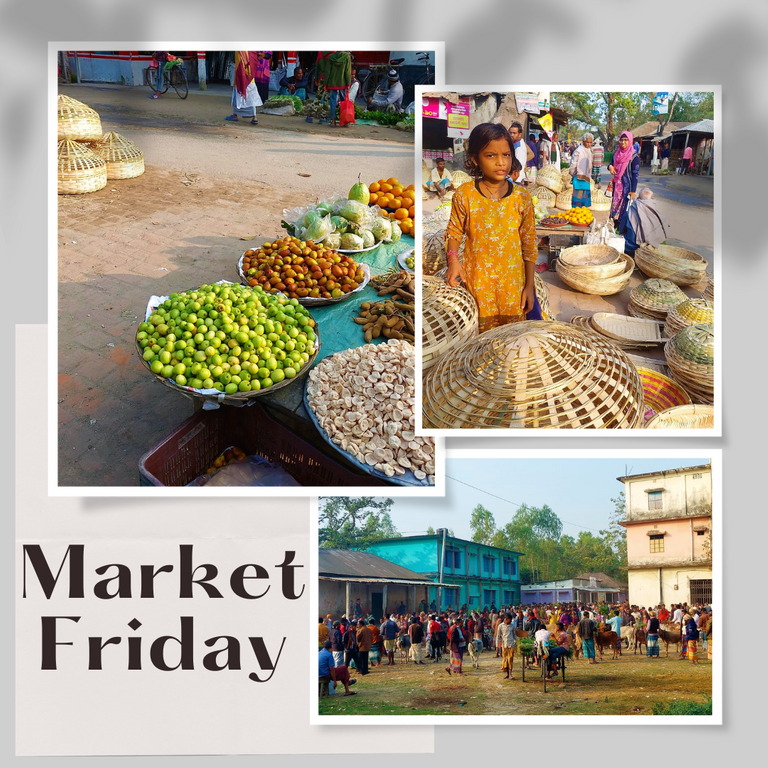 This will probably be one of my most memorable shopping experiences. I can't remember if I have ever done shopping like this in a rural marketplace. The experience was so exotic, so authentic; not anything close to what we get in city shopping malls.
Let me share my experience with some photos.
---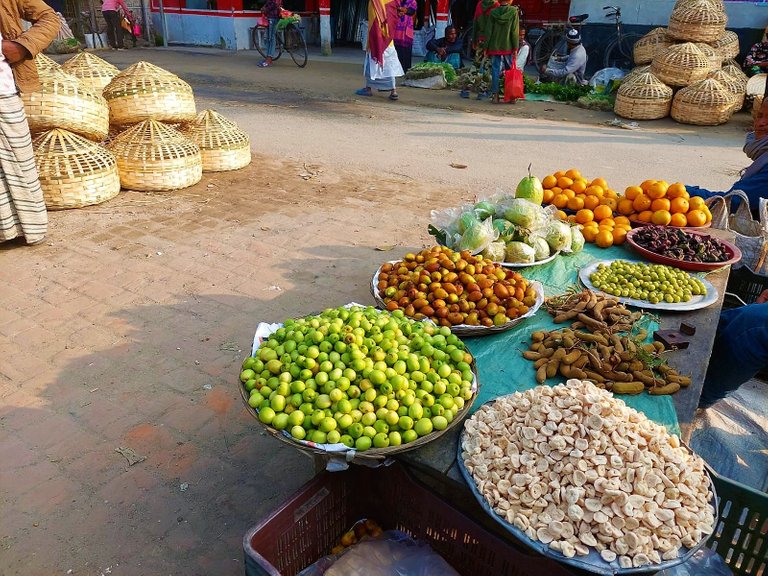 A few days ago, I have been to my maternal grandparent's house which is in a very rural area in Bangladesh. While coming back after visiting, we thought why don't we bring back some fresh products from the village market. As the price is very cheap there and the products are organic. So we went to the village market.
This was the entrance where the little girl was selling chicken coops. The place is huge. Like every other market, they also have separate corners for different products. There were some fruit shops at the entrance too.
---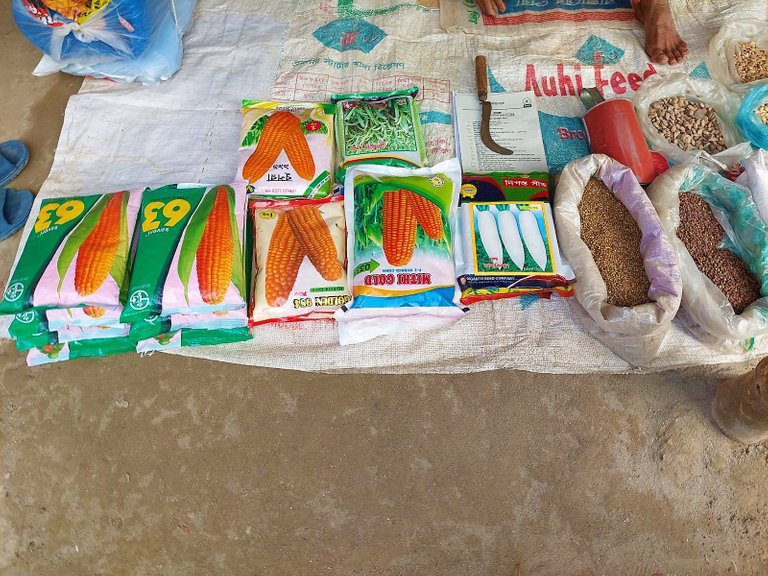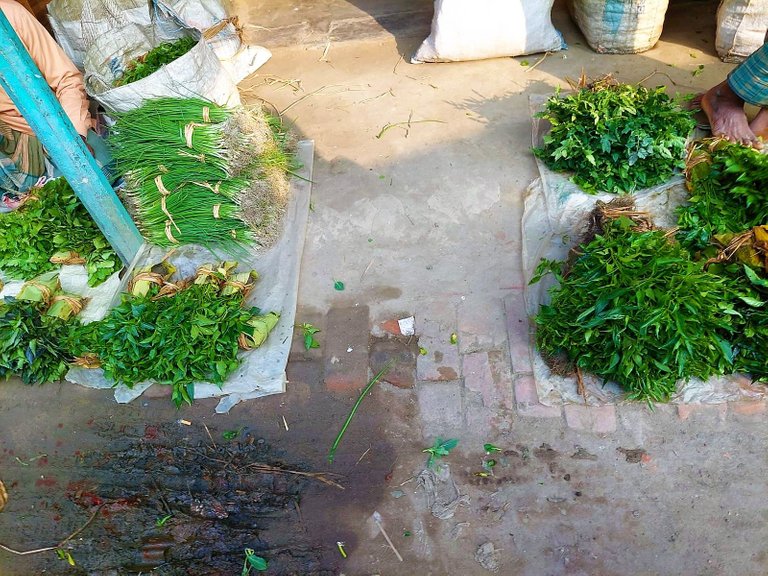 Then this vegetable corner started. There were seed shops, small plants/ready to plant on the farmland, and fresh vegetables were there. No need to say, we have brought a lot of fresh vegetables from the market. The price was 1/3 if I compare it to our city markets.
---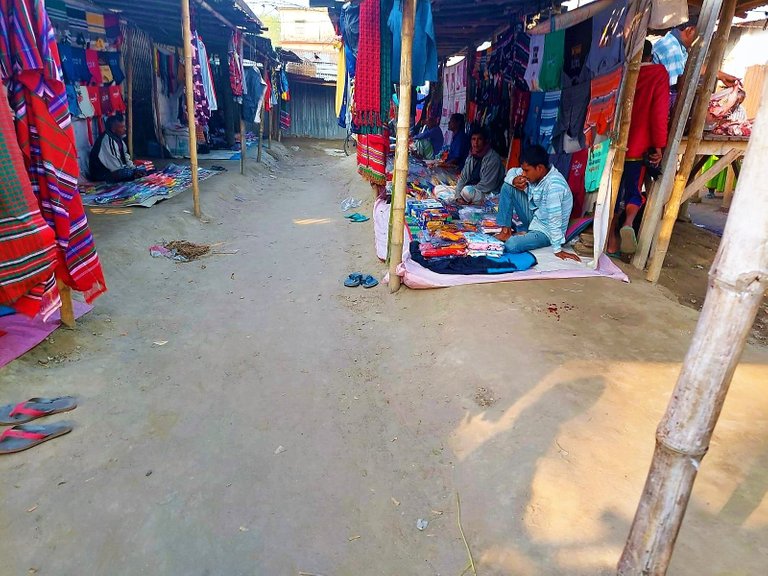 The colorful piece of cloth you are seeing is called 'Gamcha', which we use as a towel. It's handmade and 100% cotton. We brought a few prices.
Then we were looking for the chicken market where they usually sell live animals and birds like chickens, ducks, pigeons, cows, goats, and other animals.
But the place was outside the market, on the nearby school premises. We navigate the place with the help of the locals.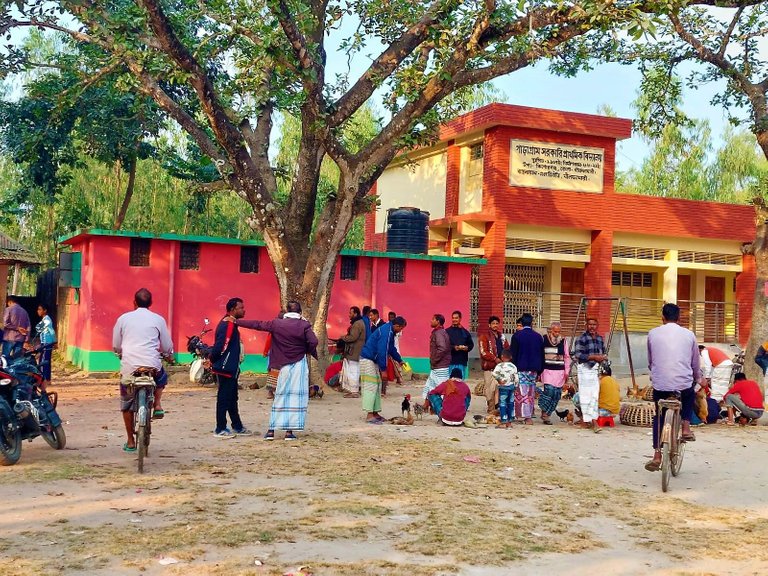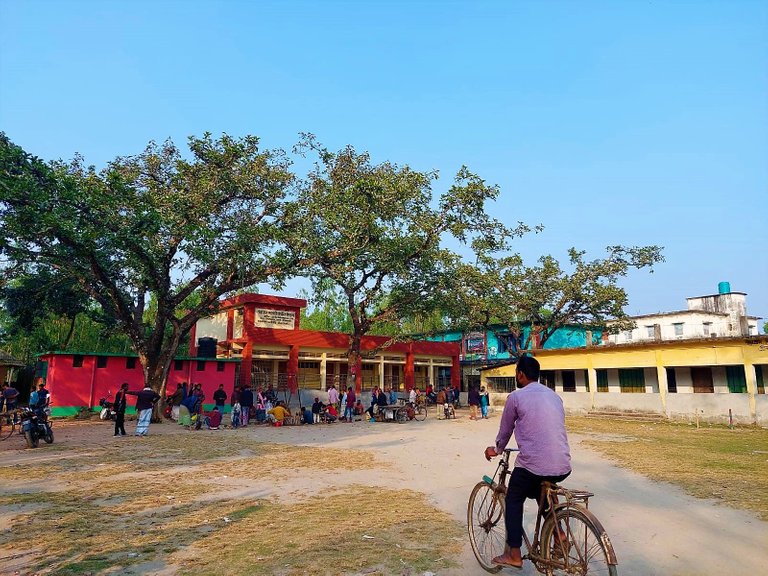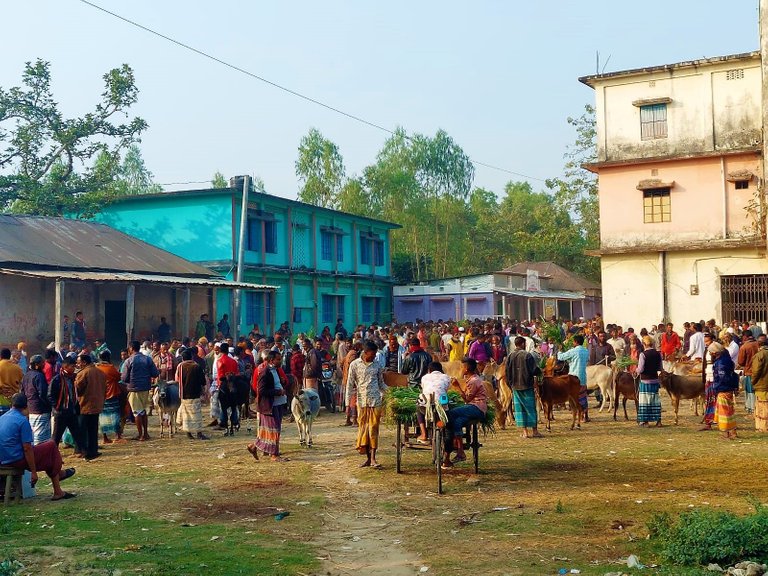 This is the place, you can see the crowd, it was so loud and energized. Everyone was side-eyeing us because they can see we are not the locals and probably were keeping an eye out for a good deal from us.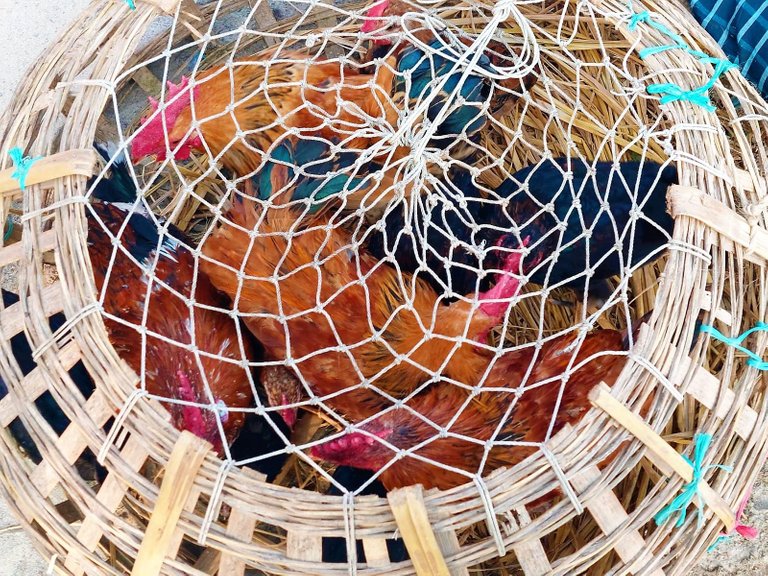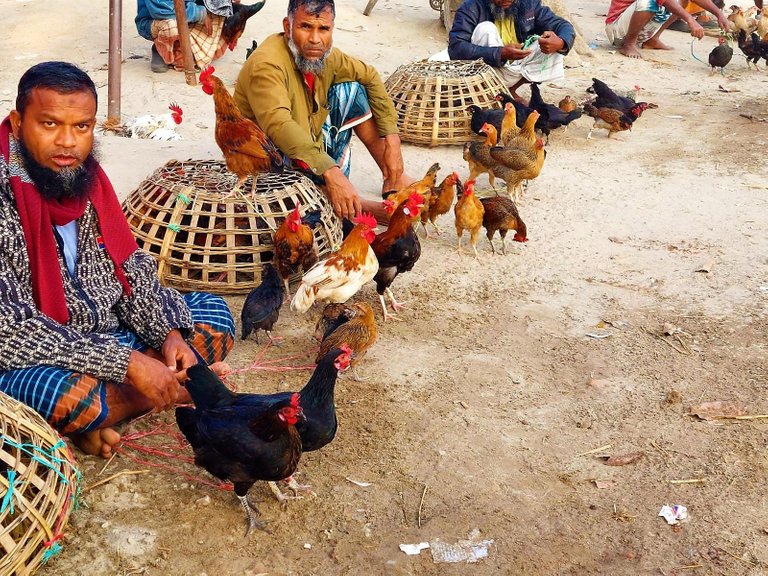 We have brought some ducks and chicken and brought back them home alive.
You have to be very good at negotiating and know the market price very well to get a good deal from the sellers. Not everyone but some of the sellers were trying to make a few extra bucks from us as we are from the city. I mean, I know they think it's logical as we may have money. But for us, we were there to buy fresh/organic products at a cheap rate than the city so we sure did some negotiation. We end up paying a little extra than the arugula market price. But that's okay as we got all the fresh products.
---
It was one of a kind experience for me. I was the one who was negotiating the price, checking the chicken and ducks for their quality which I never have done before in such a place.
It was fun and exciting. And we have got something to talk about with our family about the marketplace and the experience. That's what matters most.
---
Have a good day, everyone.