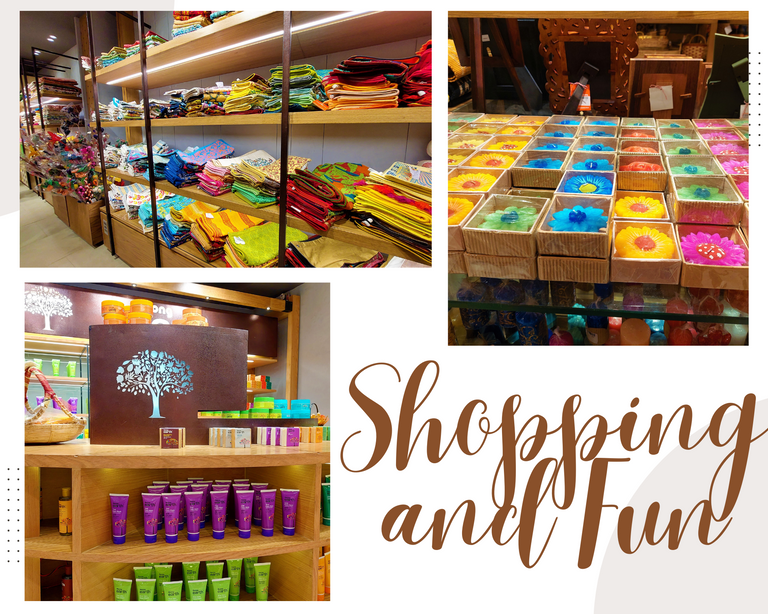 I had to buy some hair and skin care products. Moreover, as I'm shifting my home the next month so was looking for some home decor items that I will buy later. And I believe there would be no better option than choosing 'Aarong' because everything is available there under a roof.
Aarong is a Bangladeshi local chain shop that is very popular for its range of products. From food to clothing, toiletries to home decor; everything is available there. The best thing is the pricing seems reasonable. Although it may look a bit high compared to other local brands. But to be honest no other brands are even close to their quality. So paying a little more for the best quality feels okay to me.
---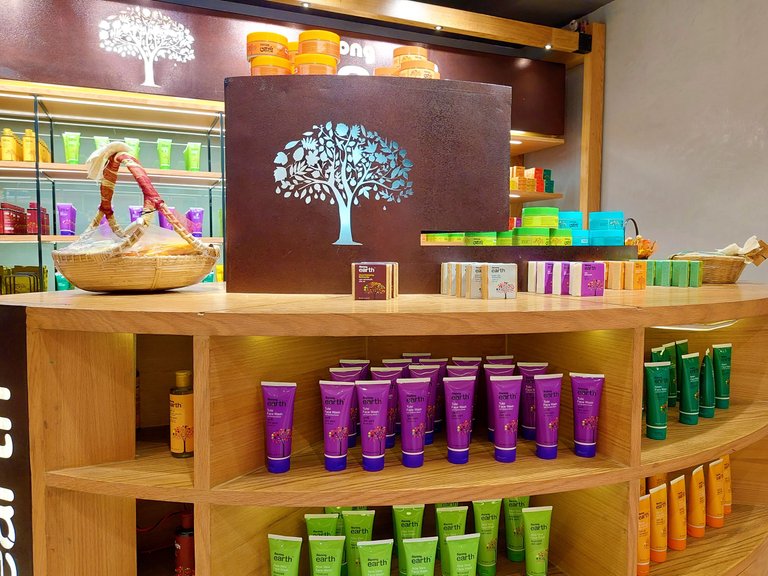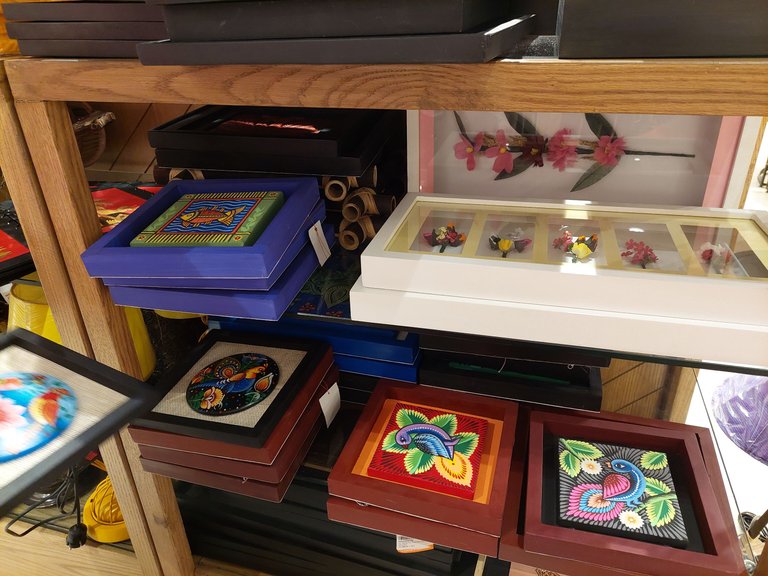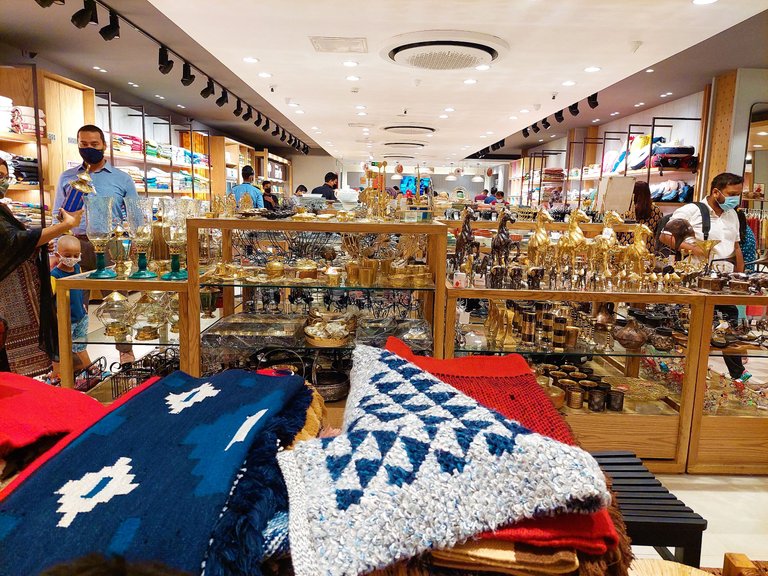 The shop is huge. I usually don't look around the whole place because everything is tempting. I have heard that they have introduced a small toiletries corner in my nearby shop recently and that's the major reason I visited this shop. Otherwise, I'm not a big fan of their hair and skin care line.
This is the first time I'm trying their soap although I have tried the hair oil a few times before. Let's see how that goes.
Later, I browsed some home decor products.
They have table mats, decorative table pieces, photo frames, bed sheets, lamp shades, flower vases, floor mats, candles; everything. If you zoom in, you will see most of their products are either handstitched, handcrafted, or handmade. That's the reason the products are on the pricy side. But they have a brand value here.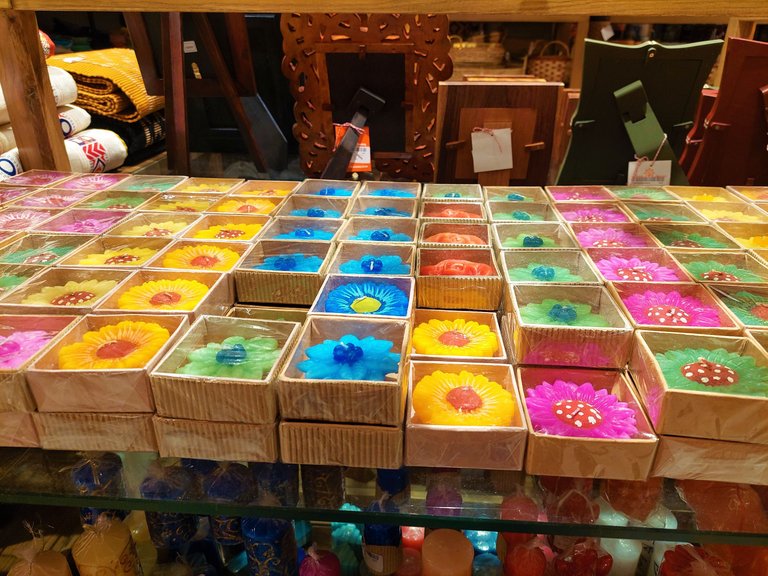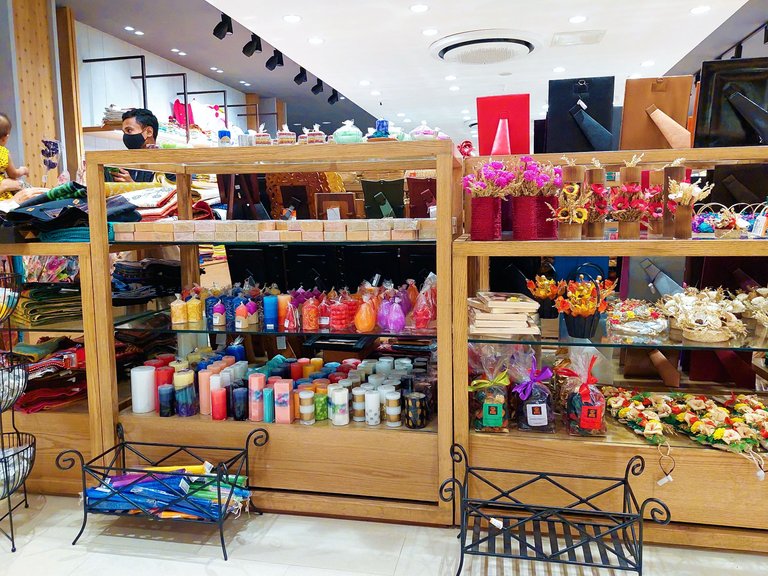 Candles are my weak point, I have so many of them and still can't resist buying some.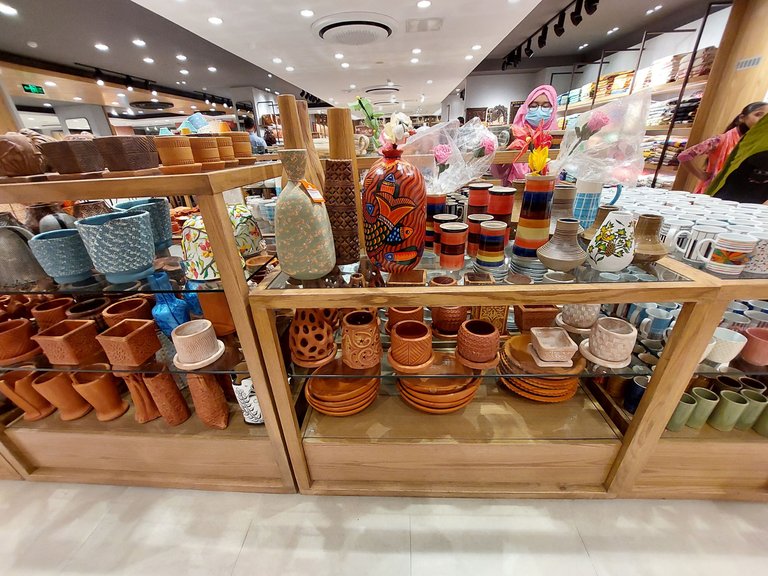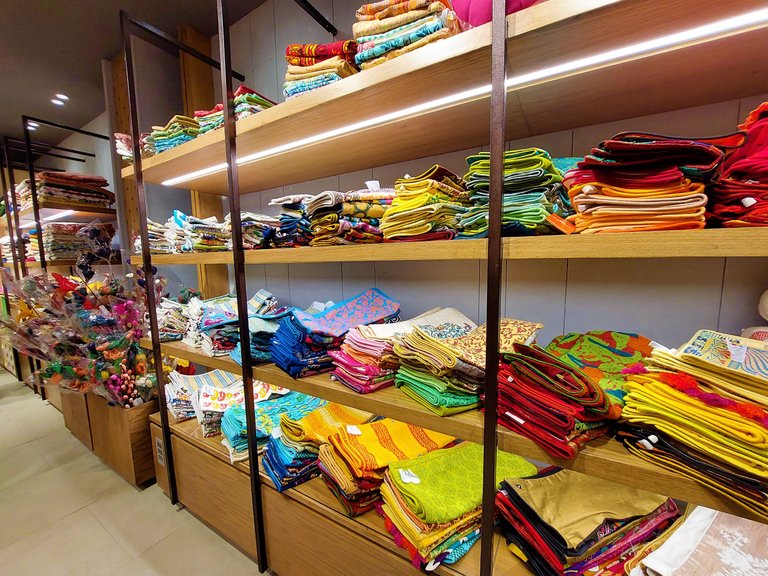 I prefer their decor products because of the precise finishing and quality.
---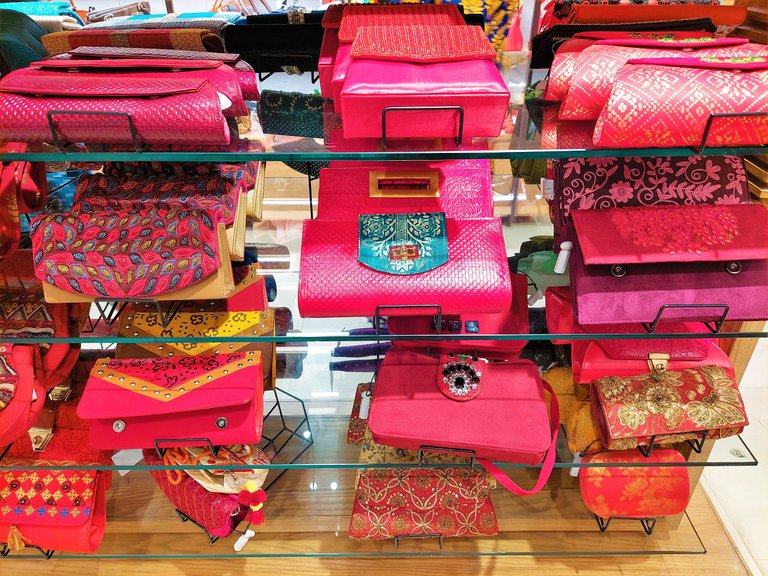 Then comes this purse/bag section. This is also one of my favorite corners. I'm not a fan of their shoes but the purses are. They have introduced many new products, looks like I need to buy some later.
---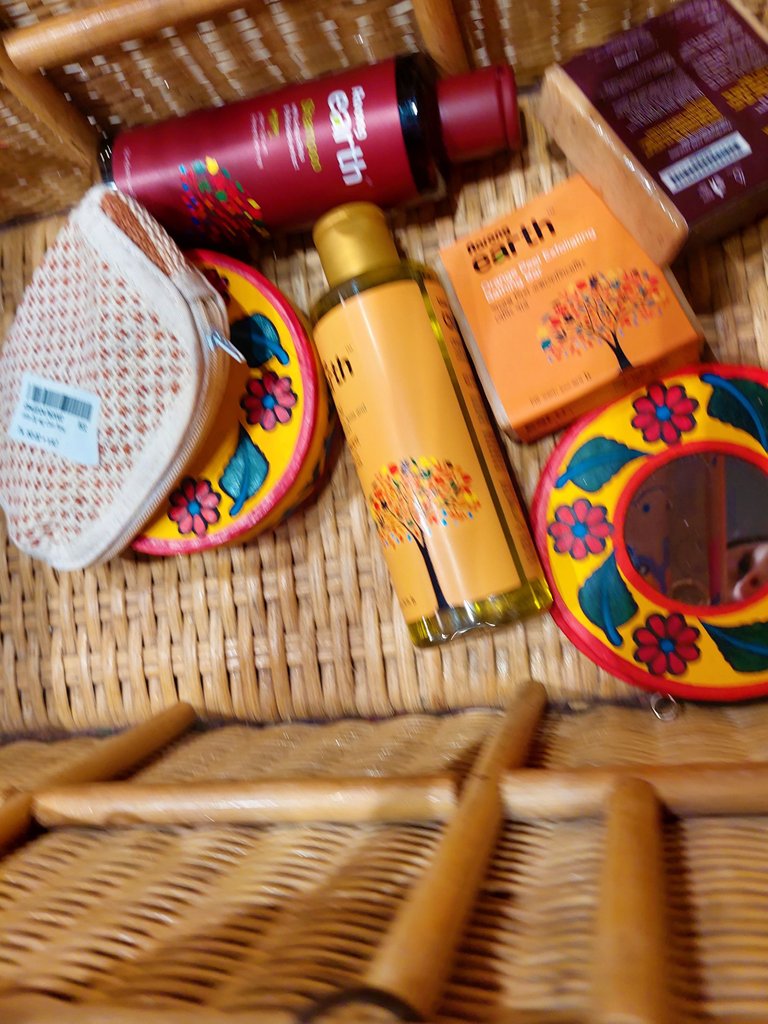 I have bought soap, hair oil, a small cute jewelry box, a mirror, and a coin purse.
We went to a mini restaurant on our way back home. It was a fun day filled with shopping excitement and discovering new products I probably will think about adding some to my new home.
Have a good day, everyone.