In my last post I was talking about the feeling of traveling that evaporates the minute you return home. At the comments section @riverflows suggested a solution to this proplem, to keep on traveling!
And since @traisto and myself value her opinion, we followed her suggestion and hit the road again :)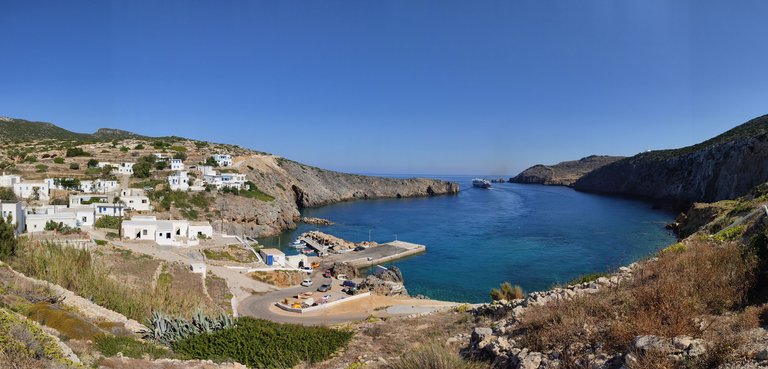 We started from the east side of Crete, where we live, all the way to the west, at the small port of Kissamos. It is around a 6 hours drive but we are not that kind of people :)
It took us 2 days to get there, paying visits to friends and taking care of various affairs on our way but we did it. And the morning of the third day it was the time to catch a ferry and say goodbye to Crete.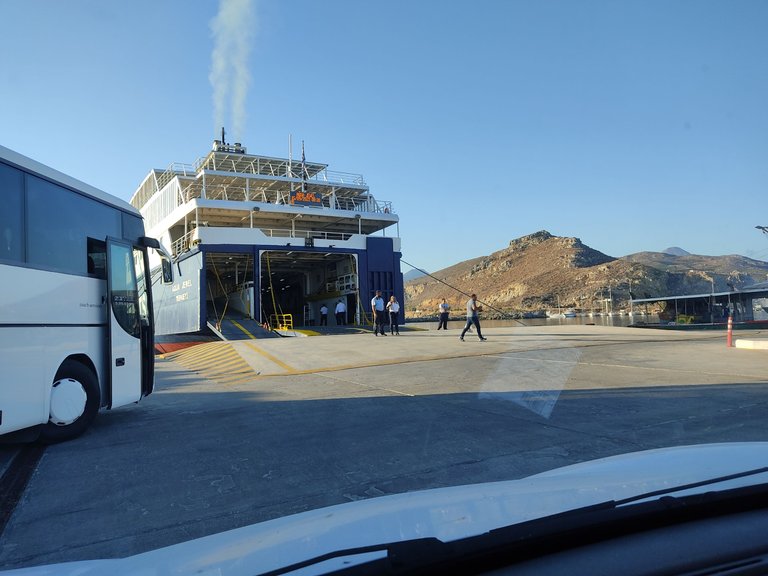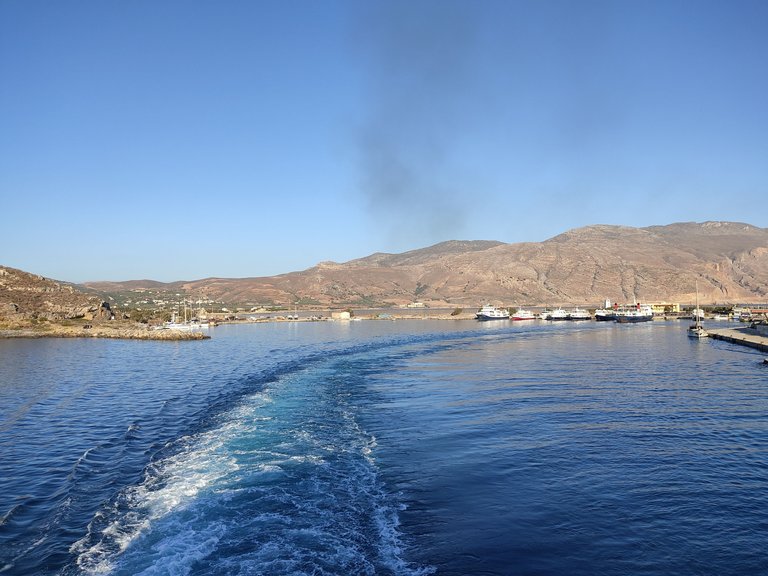 The fact that we live on an island doesn't mean that we don't want to visit other islands too. We have chosen a tiny one, just a few miles north of Crete. It is called Antikythera and it has only 25 people, living on it! I took a screenshot with our location, when I was on the ferry. You can see a small part of Crete, the blue dot that is the ferry and the tiny island that is waiting for us :)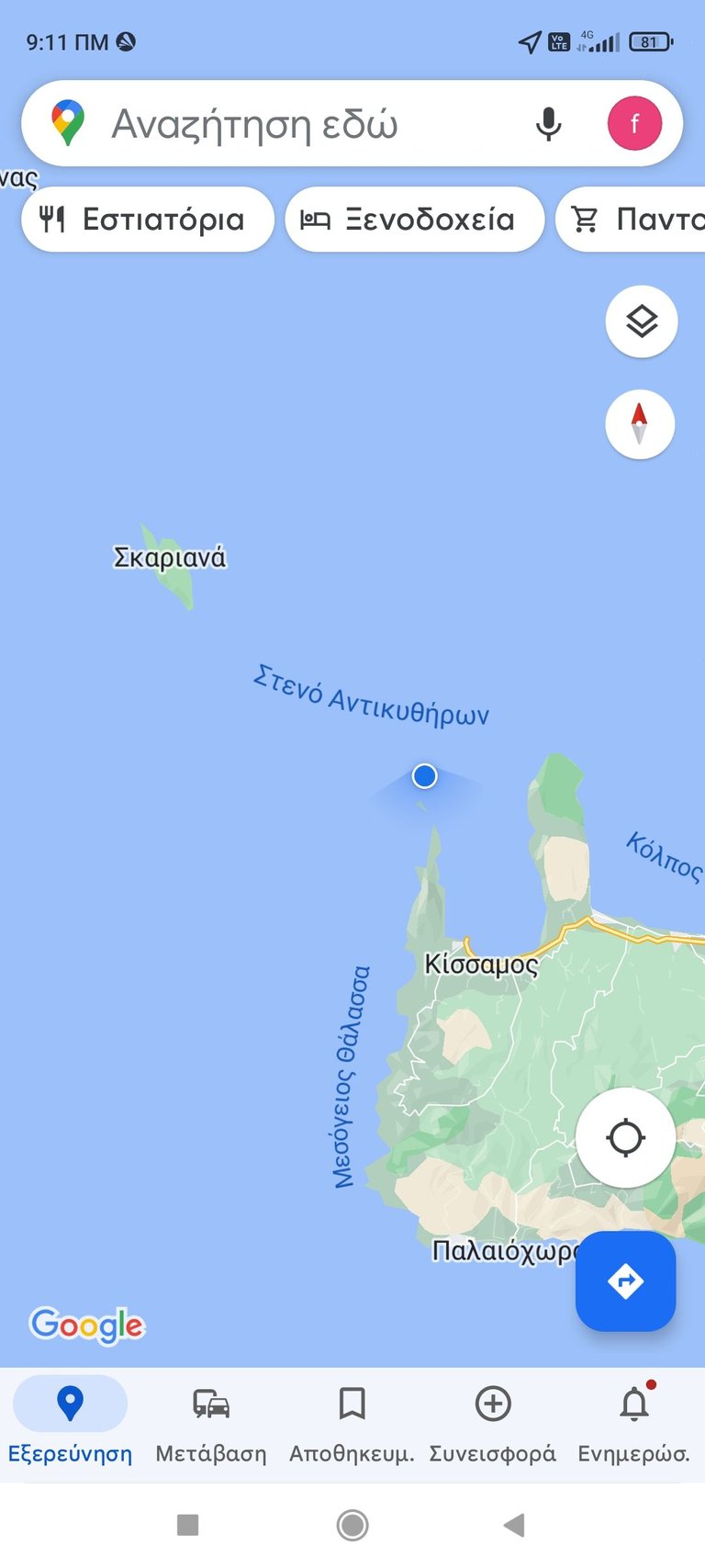 It was only a 2 hours sail but I didn't miss the chance for a few pictures. Ferrys always give plenty of photographic opportunities!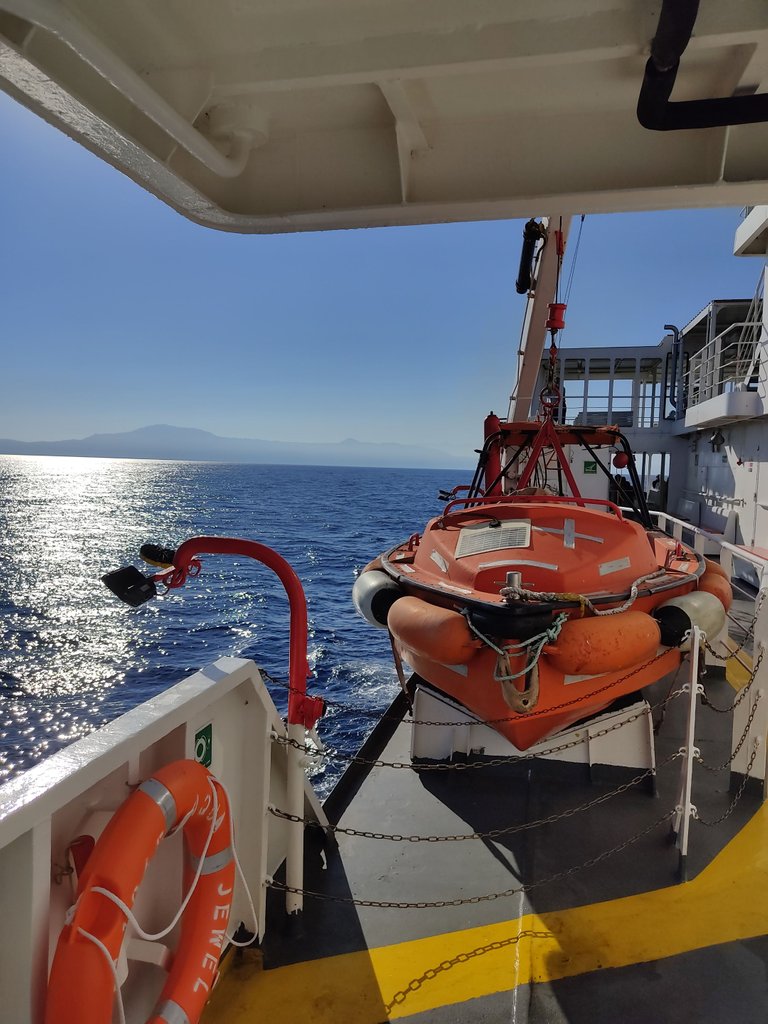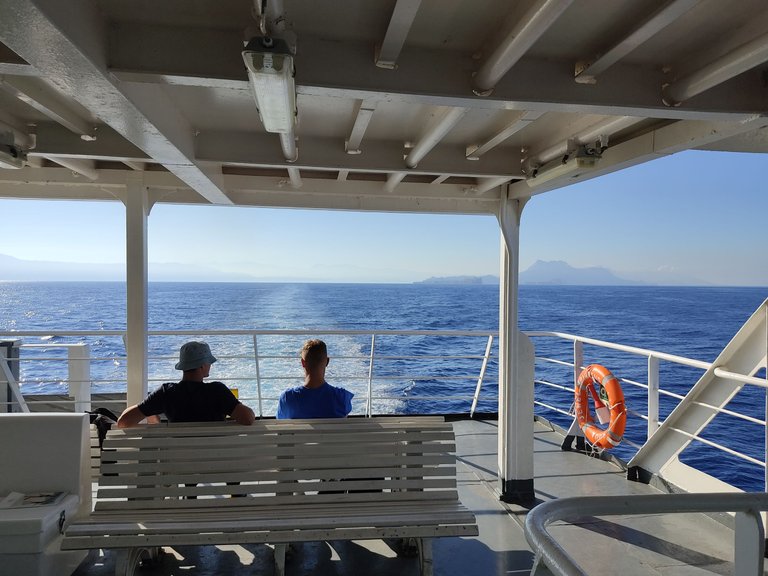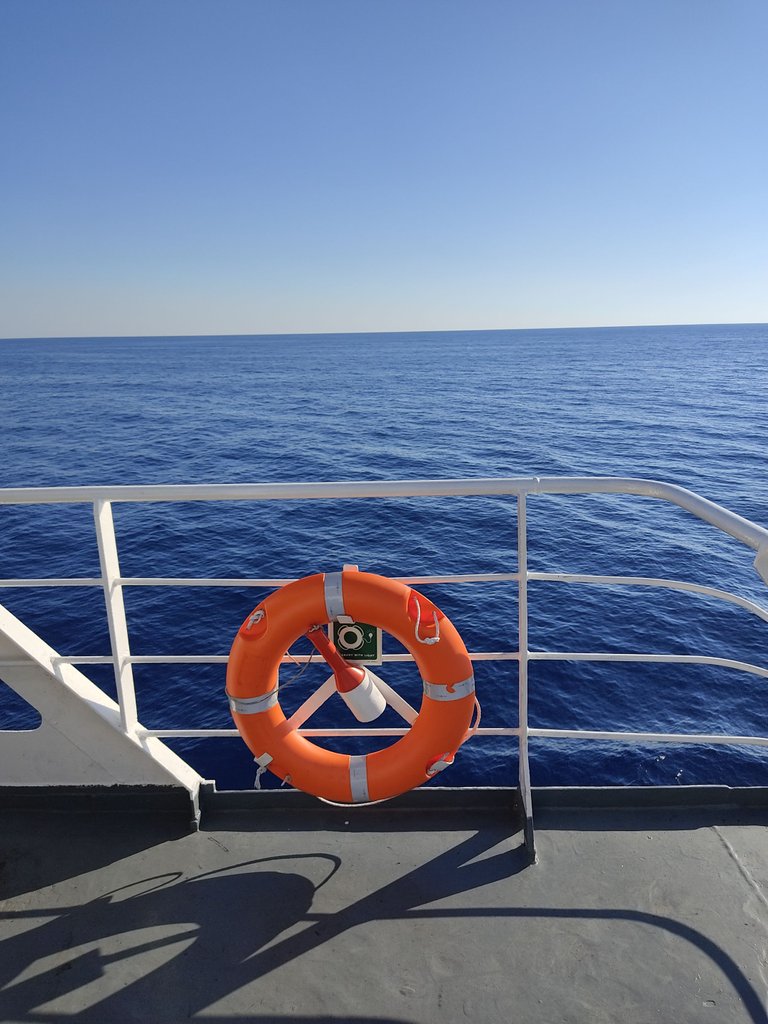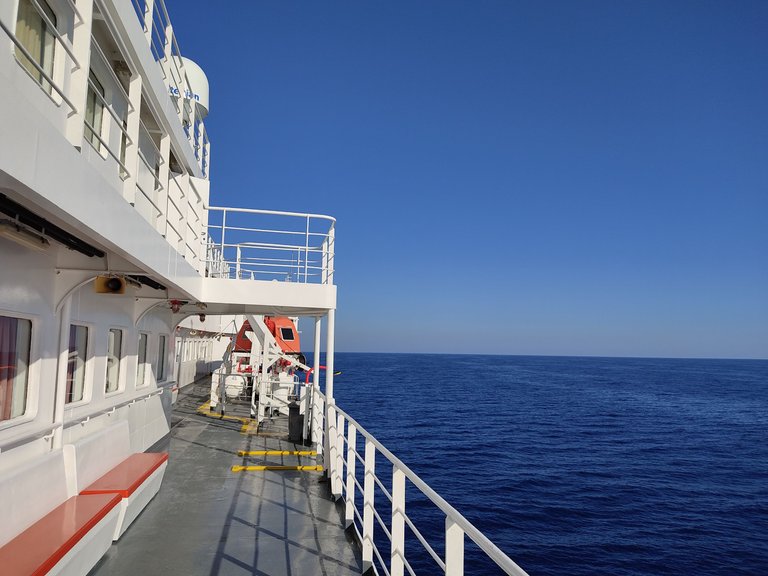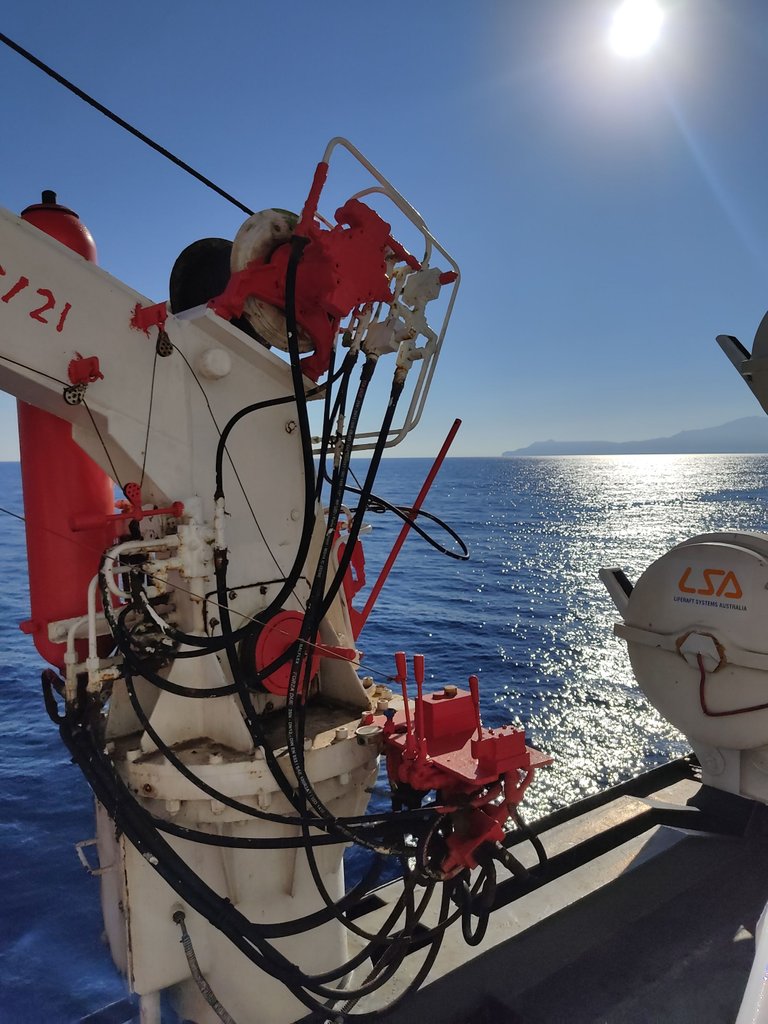 And then all the excitement of arriving at a place you've never been before and the tingling uncertainty of what you'll have to deal with!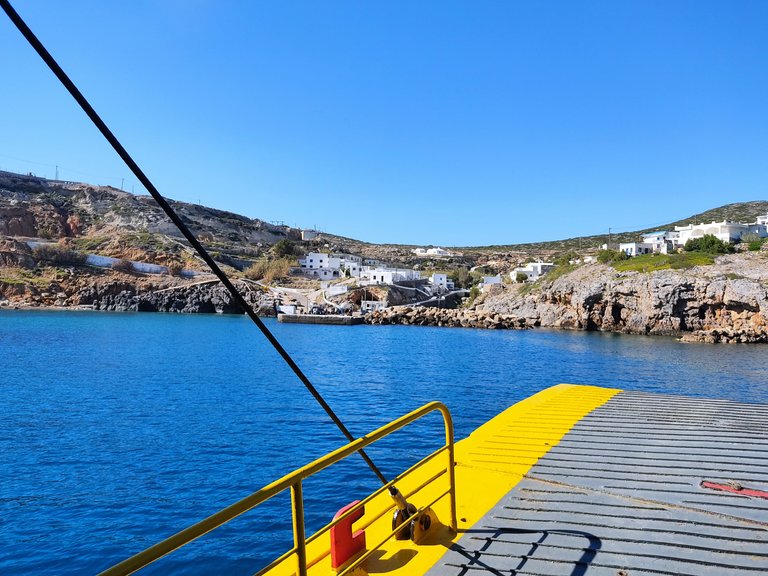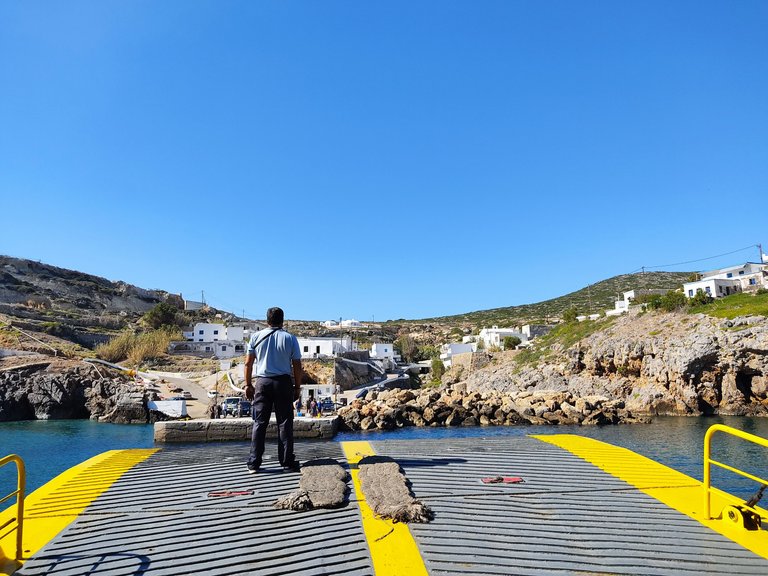 Antikythera is like a rock that is cut of Crete. As a matter of fact this is not too far from the truth! So it looks like what we are used of, but at the same time, it is totally different. Will we find a peice of unspoiled paradise here, or just a claustrophobic version of what we already had?
In the following days we'll know :)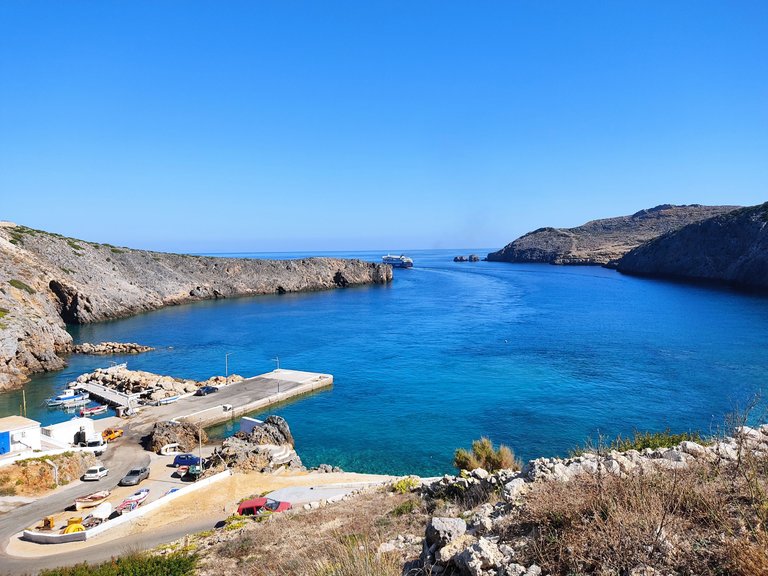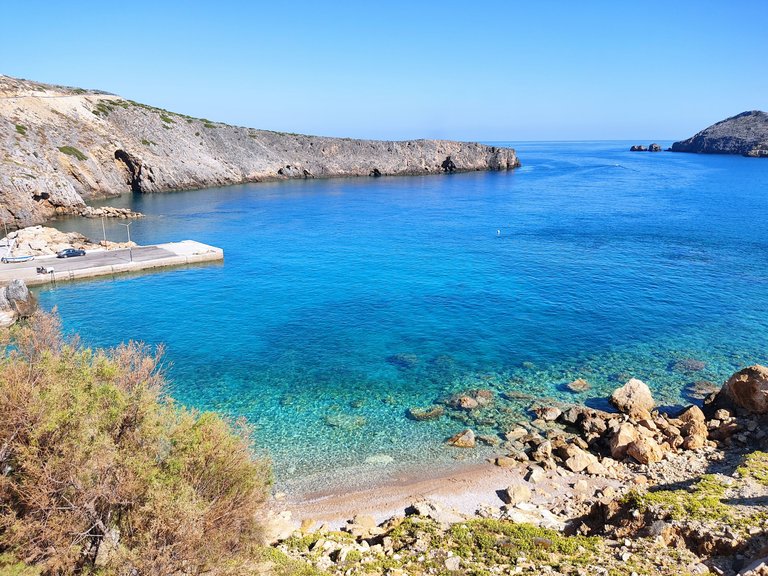 This post is my contribution to the #MarketFriday challenge, initiated by @dswigle :)
Why?
But because I bought myself a ticket and because I know that Denise loves a traveling touch at the market posts we share :)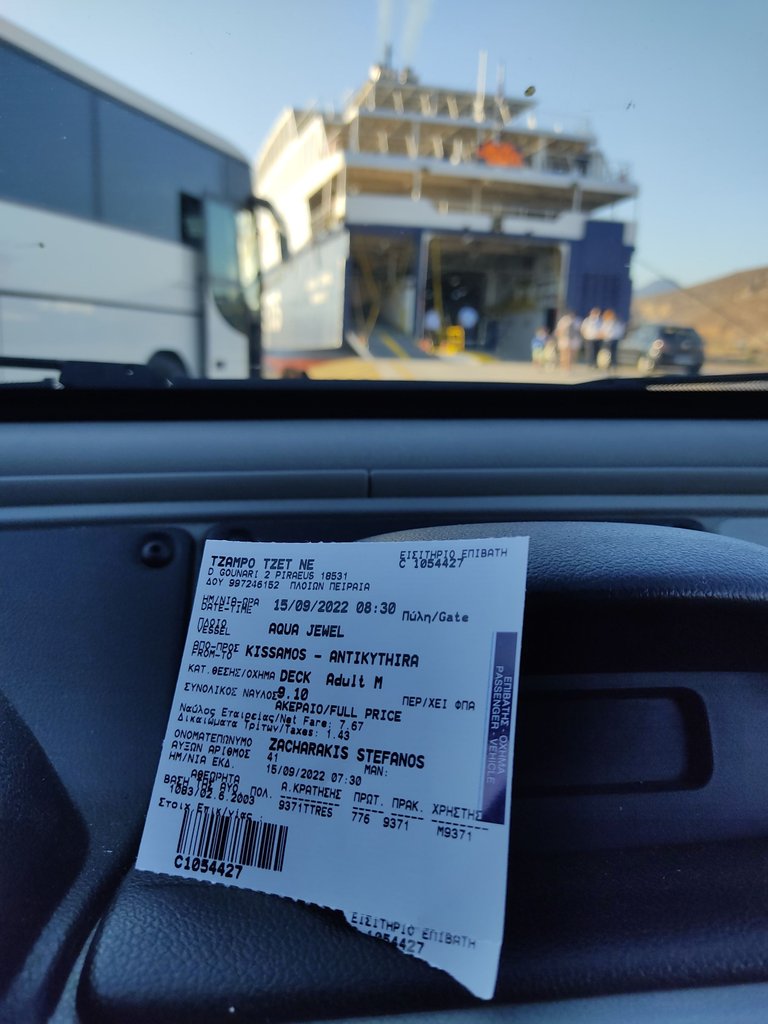 One of the affairs that we had to arrange on our way to the port, was to drop our laptop to the service, so all the pictures are unedited, straight from my phone. It is also the first post I am writing from my phone, so the formatting is quite elementary :)