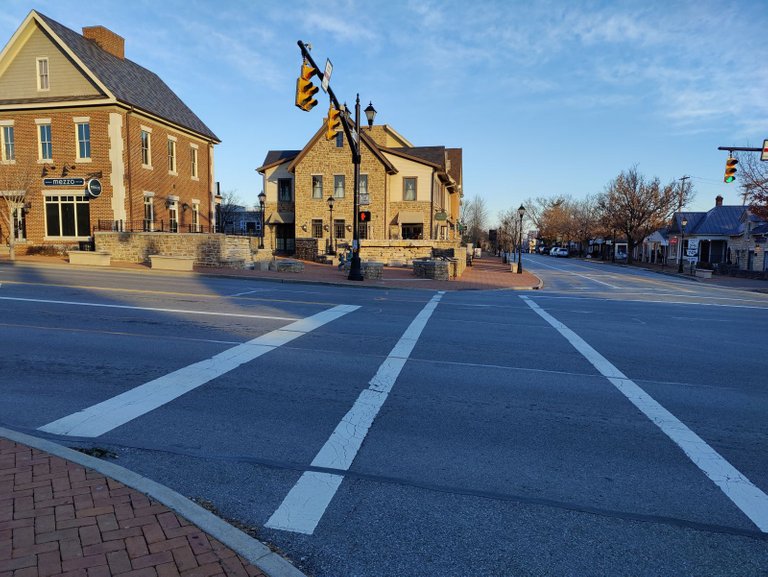 ---
If you know me, you know that it is pretty rare for me to post twice from the same account in a single day. Usually that only happens when something exciting is going on or I have a really good reason. Well this week, I have a really good reason, and that reason would be #MarketFriday by @dswigle.
I have been reading the various #MarketFriday posts for quite some time now, but never really thought to post my own. Well this past weekend when my wife and I were out for a walk, we passed through an area that I thought would be perfect for #MarketFriday.
The old downtown area of Dublin, OH, is a very quaint collection of new and cold architecture. There are many small businesses with a couple of large corporate things thrown in for good measure. In fact, just down the road from this corner happens to be a Starbucks.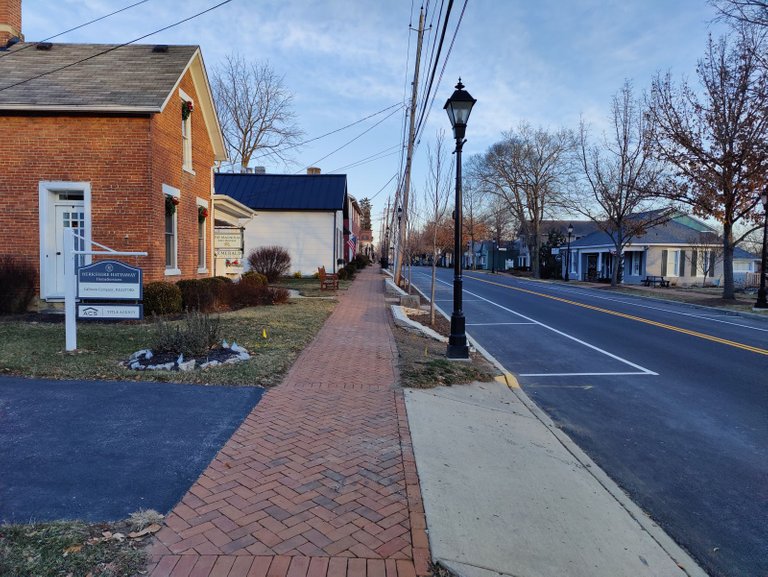 ---
This road is called High Street and it runs right through the heart of downtown Dublin. There has been a lot of development along this road that I have posted about in a couple other stories here on Hive. As you can see, there are countless accountants, insurance agencies, and law offices as well as any other manner of thing along this road.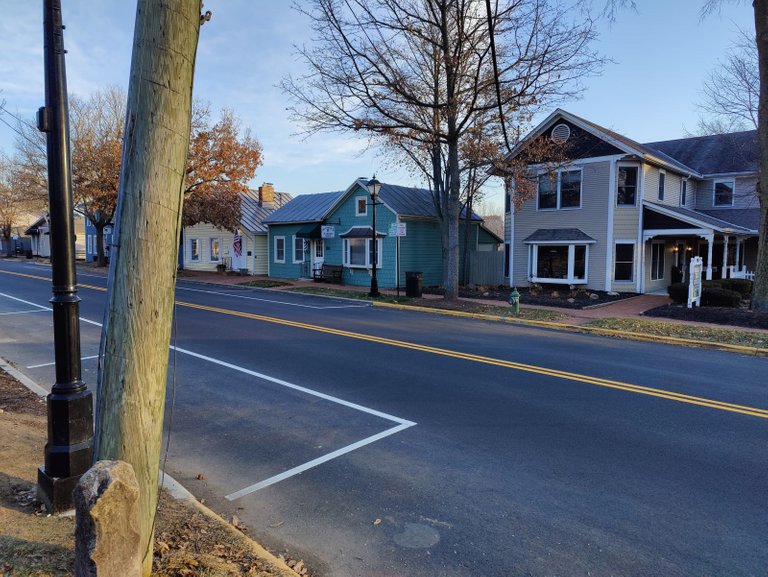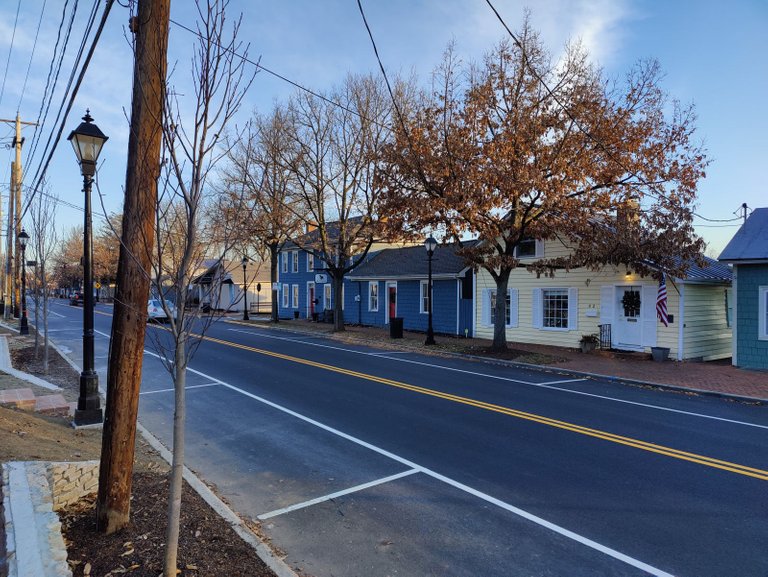 ---
As you continue up the road you will find things like a barber shop, a needlework shop, and a little place that sells craft chocolates and coffees. That last one is a must stop if you are ever in this area.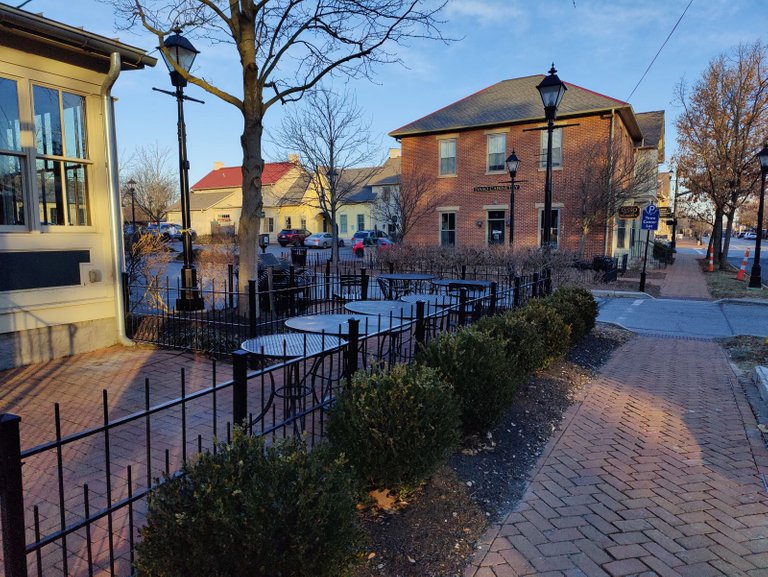 ---
Likewise, there are no less than a dozen restaurants as you navigate this roughly four block area. The funny thing is, in all of our trips here, we have never eaten at any of the restaurants in this area. The closest we have ever come is stopping in to one of the three ice cream places that have occupied this space in the last five years.
---
As you approach the corner of High Street and Bridge Street, there is a chain pizza place called Donato's. The cool thing about this place is the fact that on Friday nights people bring their gaming devices and they set up a LAN party in the back of the dining area for gamers to fellowship.
As you can see, the City of Dublin has some strict rules about what businesses need to look like in this area. You will get an even better idea of it in the next couple of photos. They require the businesses to retain their "house" look and you can only use certain materials and colors for your siding/roofing.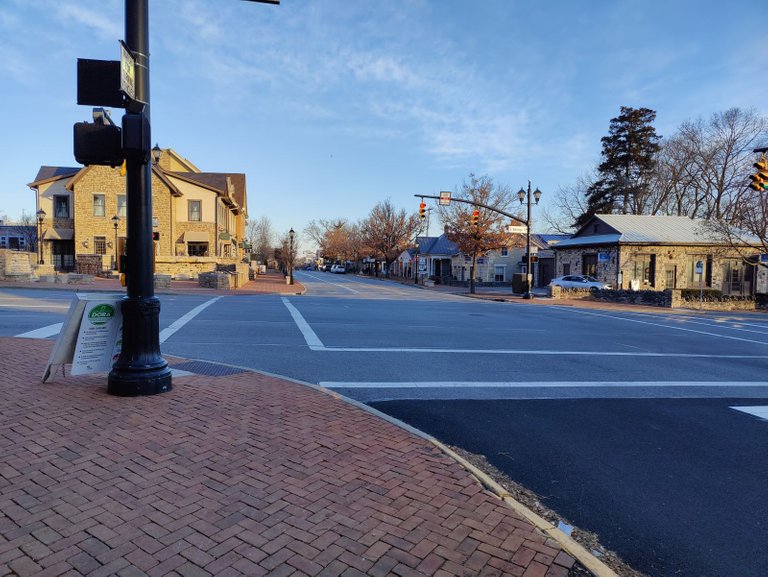 ---
Just across the street from Donato's on the right side of the photo above is another pizza name you might be familiar with... Domino's. As you can see, it doesn't look like your typical Domino's pizza and it retains that same aesthetic as the other buildings in this area.
Oddly enough, there is another pizza place right behind Domino's on Bridge Street called Bridge Street pizza. If you are looking for a great pie, you should choose that one over the other two. They not only have great food, they are also a local joint so you are keeping your money from supporting the corporate machine.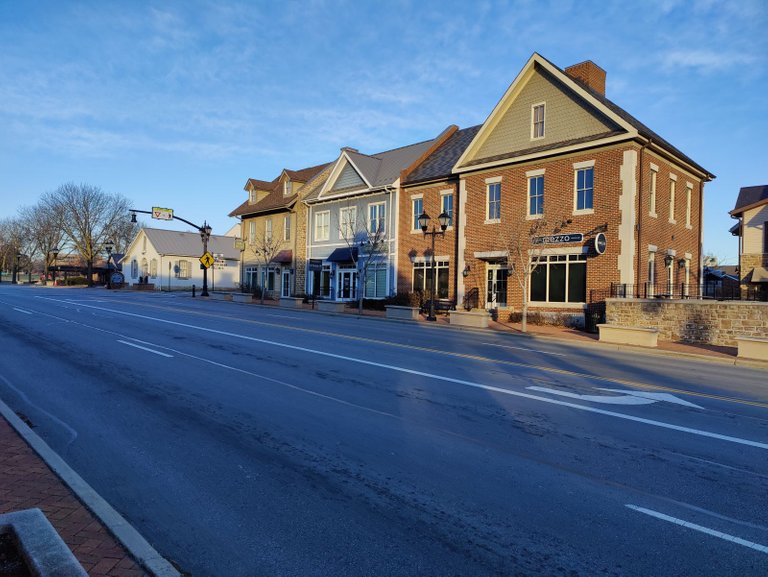 ---
As you turn left onto Bridge Street in what I believe would be a Westerly direction you are greeted with more eating establishments. Right on the corner is a central public sitting area where you will often find families and on Friday's at the end of the school day students from the local middle school hanging out doing what young teens do.
To the left in this picture which you can't see is the Starbucks and a ice cream place called Jeni's that specializes in funky flavors. They have a real knack for marrying savory and sweet items into some interesting combinations.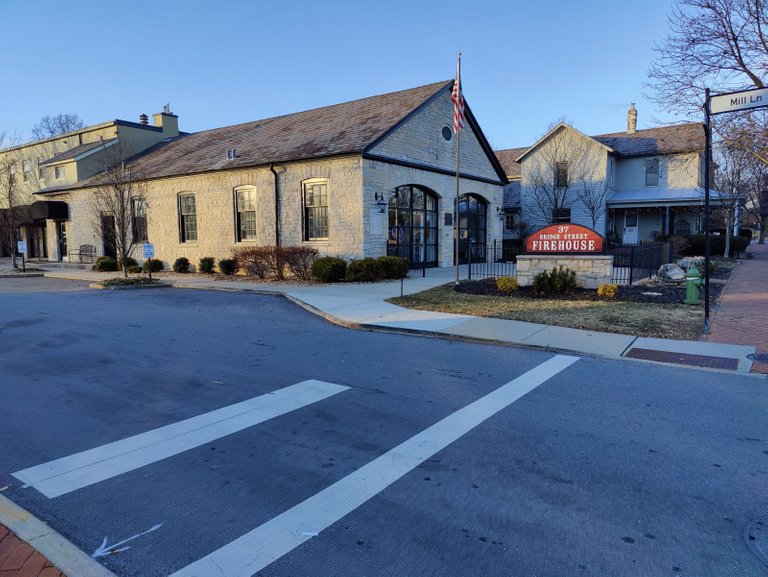 ---
This building is interesting simply for the fact that it isn't what it seems. While today it houses an insurance agency, back in the day it was the main firehouse for the City of Dublin. They have retained many of the features of the firehouse while still keeping it usable for the current occupants. These days firetrucks would have to jump the curb, run over some pedestrians, and crash through those glass windows where the garage doors used to be after returning from a call. All of that in the opposite order if they were heading out to a call...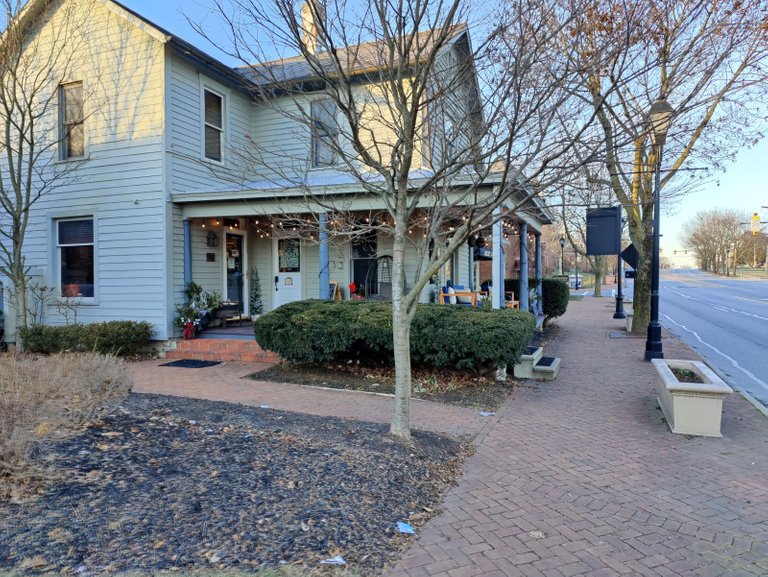 ---
I always think it is interesting when places convert old houses into businesses. I guess in the grand scheme of things they are really returning to their roots since most people use to practice their trade or skill out of their homes anyway.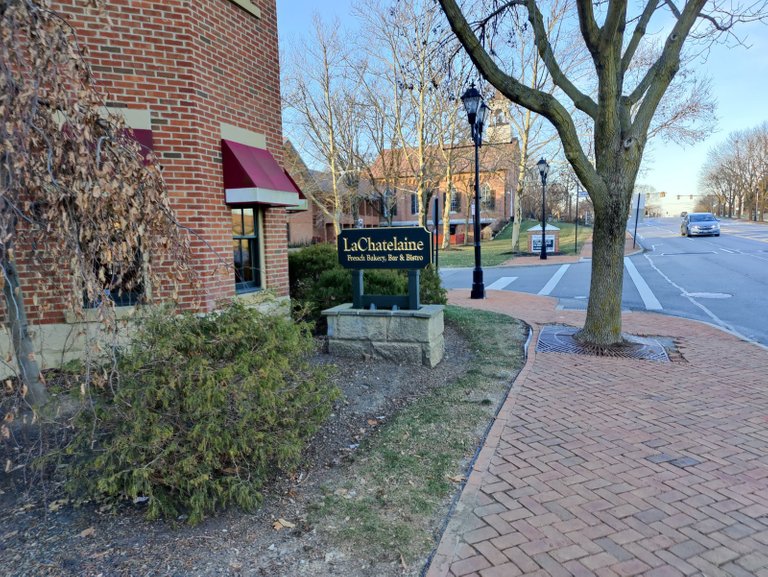 ---
Towards the end of our walk we passed this place. I know it is hard to read the sign so I will break it down for you. This place is a French Bakery, Bar, and Bistro. You will just have to take my word for it when I tell you we passed this place early in the morning and the smells that were wafting through the air were incredible. Lest we undo all the benefit our walk was giving us, we continued walking and didn't stop in for a treat. I will have to rectify that sometime in the future.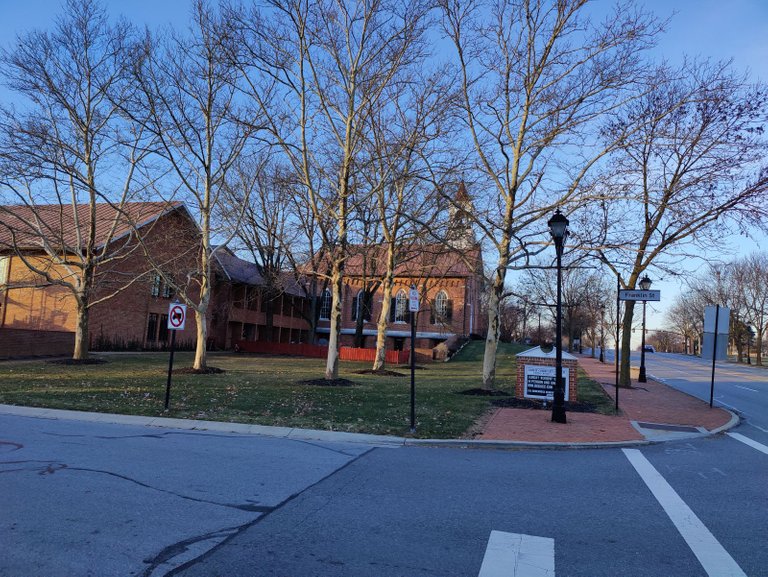 ---
Finally, I am going to leave you with this church that sits right on the corner of Bridge and Franklin Street in Downtown Dublin. While this is Market Friday, I think we can all attest to that fact that churches collect more money than many businesses out there. Although they are technically non-profit, many of them have immense wealth. Just a fact, not a theological statement one way or the other. Take it as you will. I personally feel that having a deep personal relationship with your deity is more important than any of the dogma associated with it.
So there you go. I hope you enjoyed this stroll through Downtown Dublin, OH. Thanks for joining me on this #MarketFriday
---
---

---
All pictures taken by myself or @mrsbozz