Hi there everyone, I would love to share my Market Friday shopping experience with you, I know I'm posting it late, I had a bit of a glitch with my computer and had to sort the problem out, so please forgive me.
I live in Durban, which is on the East Coast of South Africa in the province of Kwa-Zulu Natal, the name "Kwa-Zulu" means "The place of the Zulu". South Africa is a beautiful and very diverse country with 11 different languages spoken amongst the different tribes, there is English, Afrikaans, Ndebele, Northern Sotho, Southern Sotho, Swazi, Tsonga, Tswana, Venda, Xhosa and Zulu.
I live in a suburb in Durban Natal called Waterfall, it's called that because of the many beautiful Waterfalls around the area, it use to be a quiet place out in the country at one time, until a few years ago when the farmers sold their land off to developers, it lost it's tranquility of rural life to busy Malls, complexes and residential houses. There are still a few little farm stores though, keeping that country feeling alive.
Today I wanted to make a nice mutton curry and had to go out and do a bit of shopping.
My first stop was my favorite vegetable market.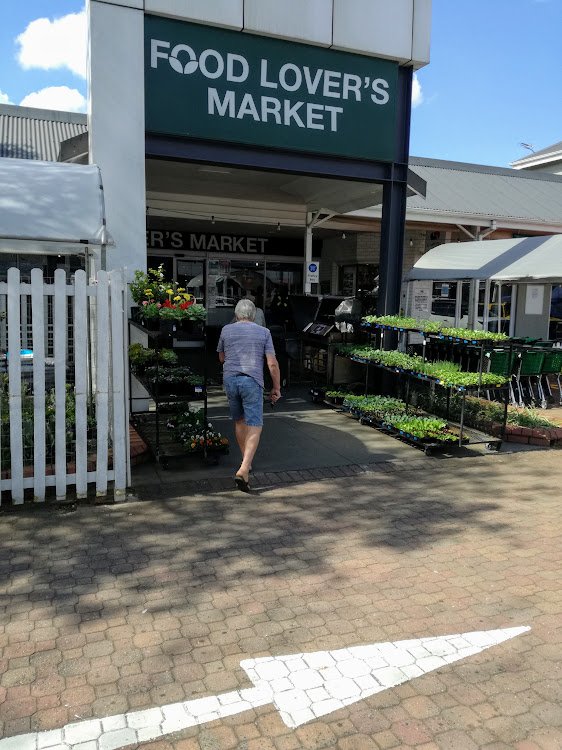 I love shopping there for my vegetables, they are always so beautifully fresh.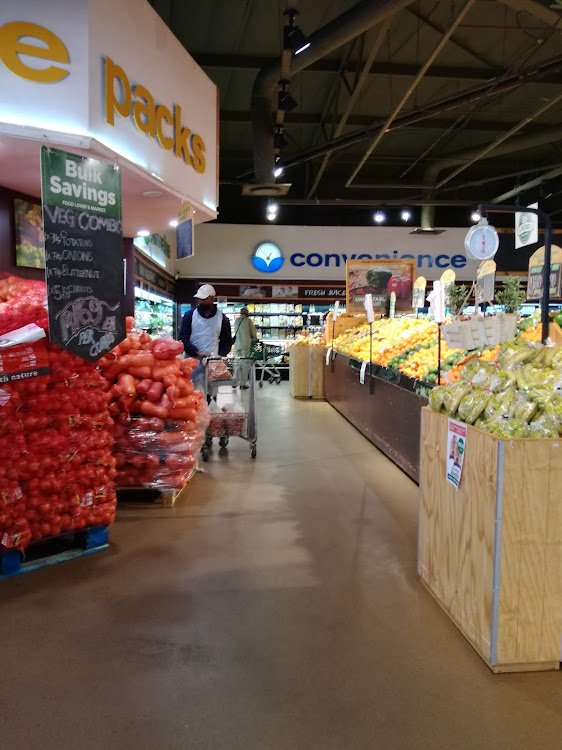 The store is always so clean and everything in it's place, a pleasure to shop there, their prices are also very reasonable.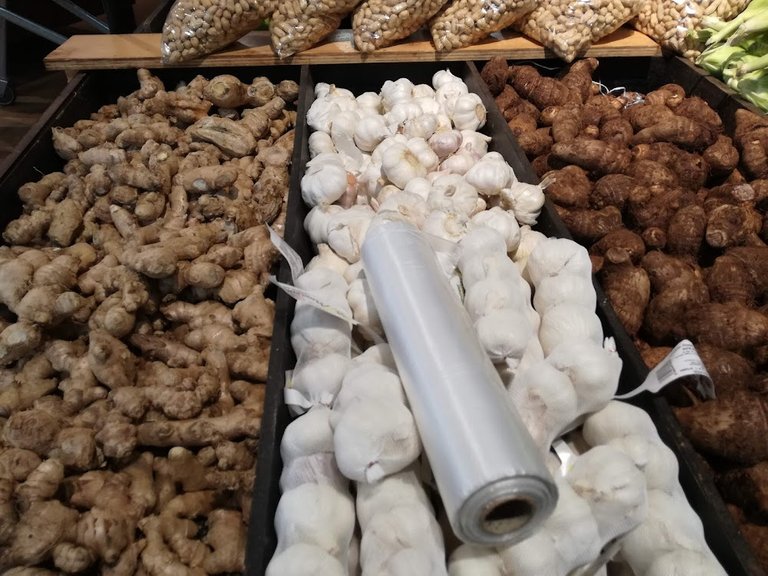 I needed some garlic and ginger, and fresh coriander.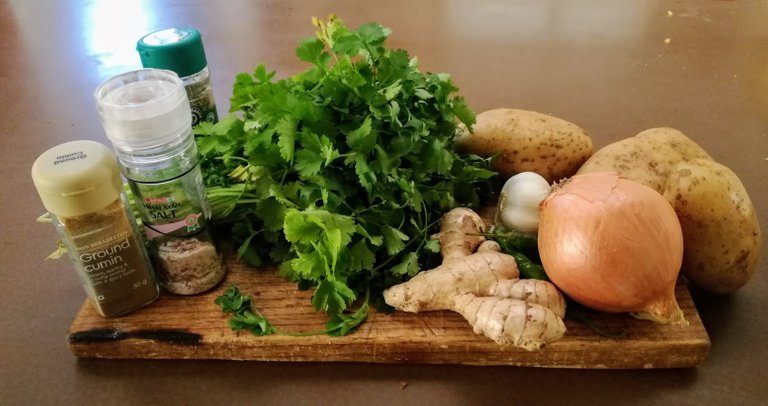 My Ingredients bought for the curry, potatoes, onions, ginger, garlic and coriander.
My second stop was the spice shop, which is down the road from where I live, their prices are just right for my budget, the strong aroma of all the different spices on the shelves are so intoxicating, just love it.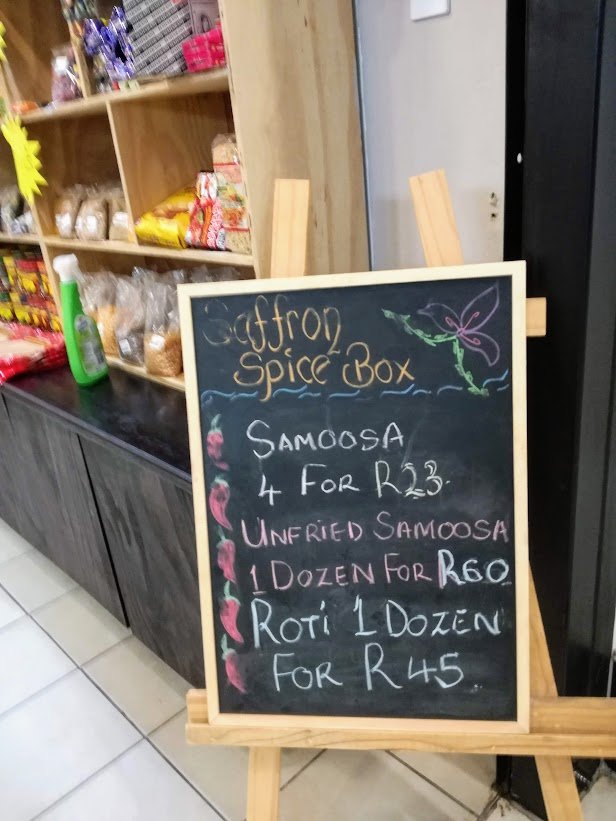 Being a lover of spicy food, I absolutely love this little shop, it has all the spices of the world one can think of, I can't have enough of their Samoosas, they are so delicious.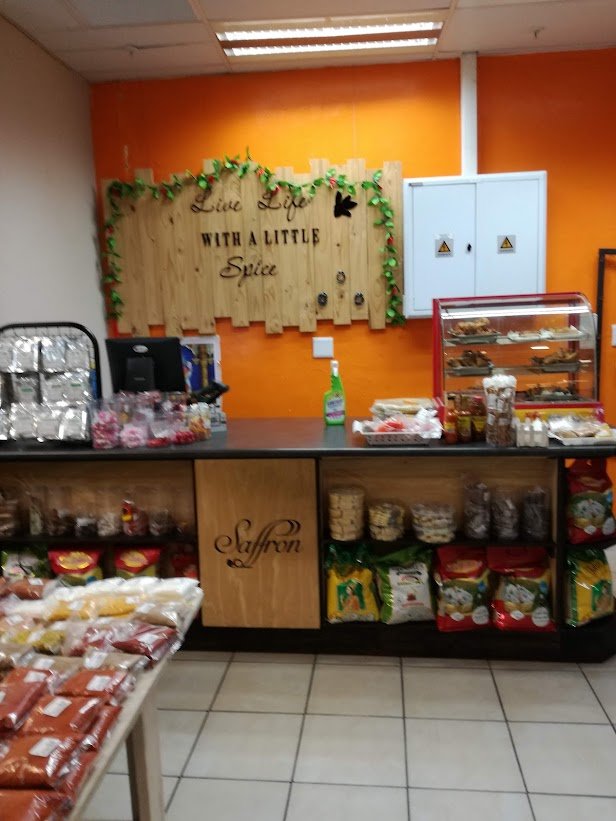 Live Life with a Little Spice, absolutely agree.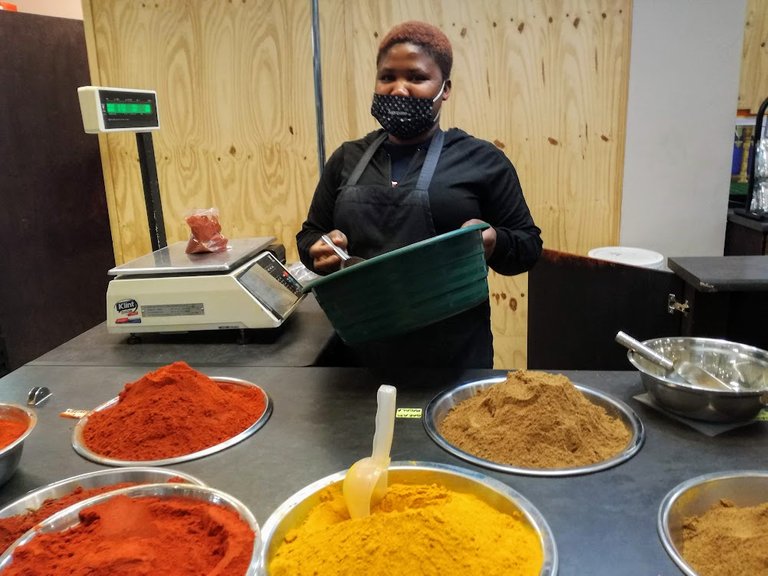 This is my favorite Spice Lady Sandile, who always mixes my curry for me, she is to adorable, I love her to bits; she always knows exactly what I want before I even ask.
After a little chat with Sandile, I went home to make my mutton curry.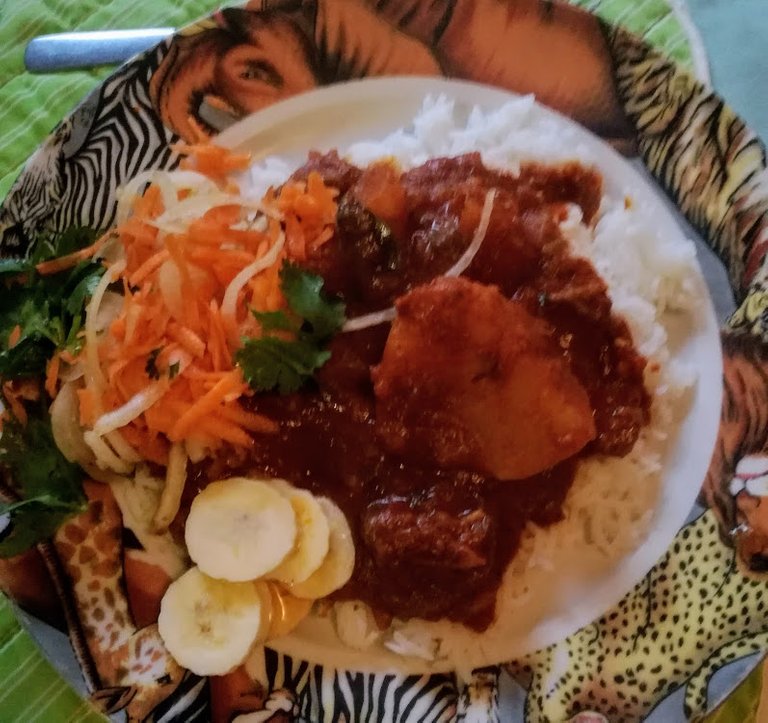 Mutton Curry and rice for two.
I hope you enjoyed the trip with me to my local markets, thank you for giving me the opportunity to share it with you. Until next time, have a great day.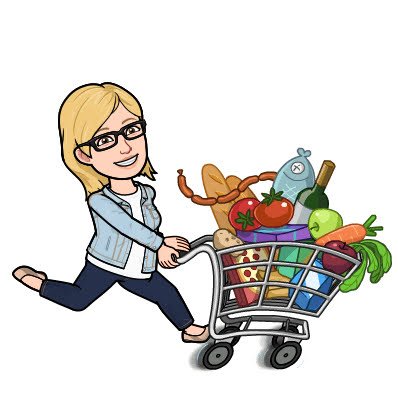 HIVE SILVER BLOGGERS SUBSCRIPTION LINK:
If you're between the ages of 40 and 100 and have a passion for blogging and cryptocurrency plus have some wisdom to share, please stop by and subscribe to the new exciting Hive Silver Bloggers Community that is already attracting some of the best talent here on Hive.

Thank you for stopping by.

All photos property of @artywink
Original content by @artywink
https://peakd.com/hive-196308/@dswigle/market-friday-s-countdown-to-christmas-one-hundred-days-and-counting
#MarketFriday @dswigle