No, it's not the boredom of endless beautiful forests and beaches, or the fact there's no Aldi, or the shock of the cleanest air in the world or that burn in the summer sunshine you don't expect. It's not the possums waking you up in the middle of the night landing on your car or trying to bust into your trash to steal your leftovers. It's not the glare of the turquoise waters or white sands.
Nope.
It's way, way worse.
It's something no one mentions yet everyone knows about.
It's something that makes you gag and hate people with unbridled passion, wishing that wombats would bite their bums or the black snakes sink their fangs into their ankles.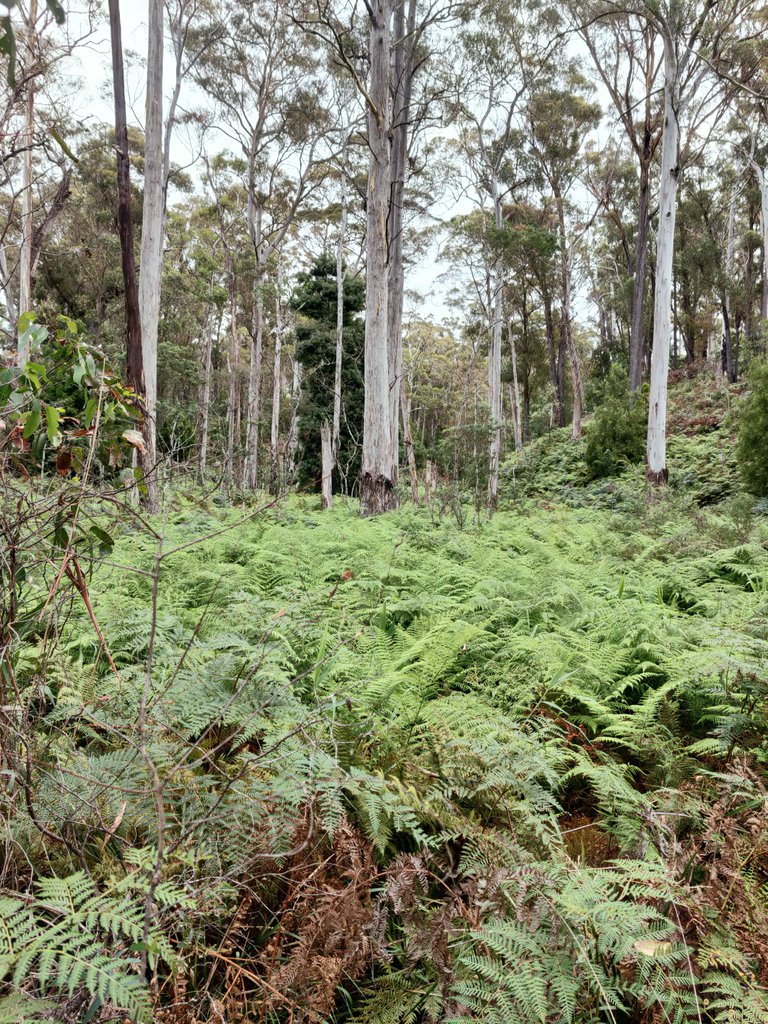 It's bloody toilet paper. Everywhere there's a free camp, a walk or view, there is toilet paper. For some reason, people are okay with doing their business and leaving evidence for the next people to pretend they didn't 🙈 see. Don't worry, I'll spare you the sight. I'm sure you can imagine it. Hell, I bet you can even SMELL IT.
I understand people being caught short and, with no toilets around, have to take a dump there and then. But for goodness sake, shouldn't a shovel be part of everyone's travel kit? Or at least find a rock or some twigs and leaves to cover it, or walk a bit deeper into the woods to hide your toilet mess? Do people just think 'meh, it's not me that will have to deal with it, I'm onto the next spot?'.
If you are that person, go jump off a cliff. Seriously. You aren't a good human being. You are a selfish, inconsiderate tosser.
It's not just loo roll, it's cans and bottles, and other detritus. We won't pick up loo roll (gross) but we do pick up other people's trash and put it in our spare tyre rubbish sack with a few swear words and sighs.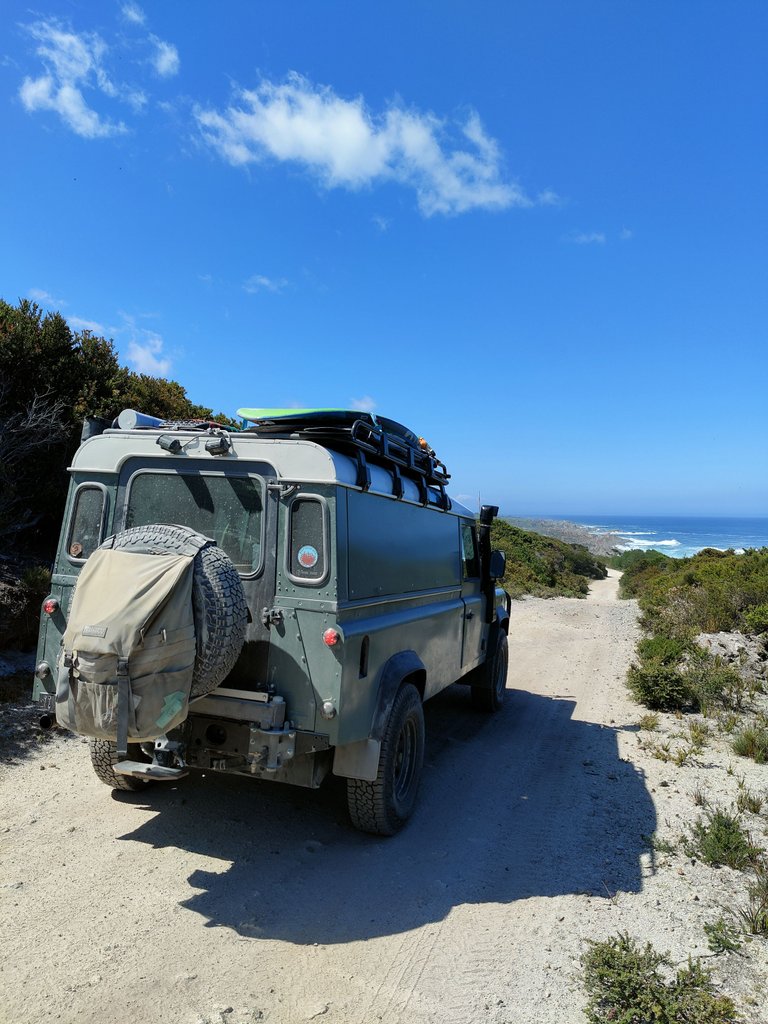 Because WE care. Tasmania is such a beautiful environment that it's a real asswipe act (pun intended) to not clean up after yourself.
What's wrong with people, the reviews and forums and Wikicamp entries ask. Why can't they take their rubbish home? I mean I wonder who these people are. Do my friends do it? Do any of my followers? Because I just don't get it.
Granville Harbour Council, on Tassie's west coast, has a neat way of putting it.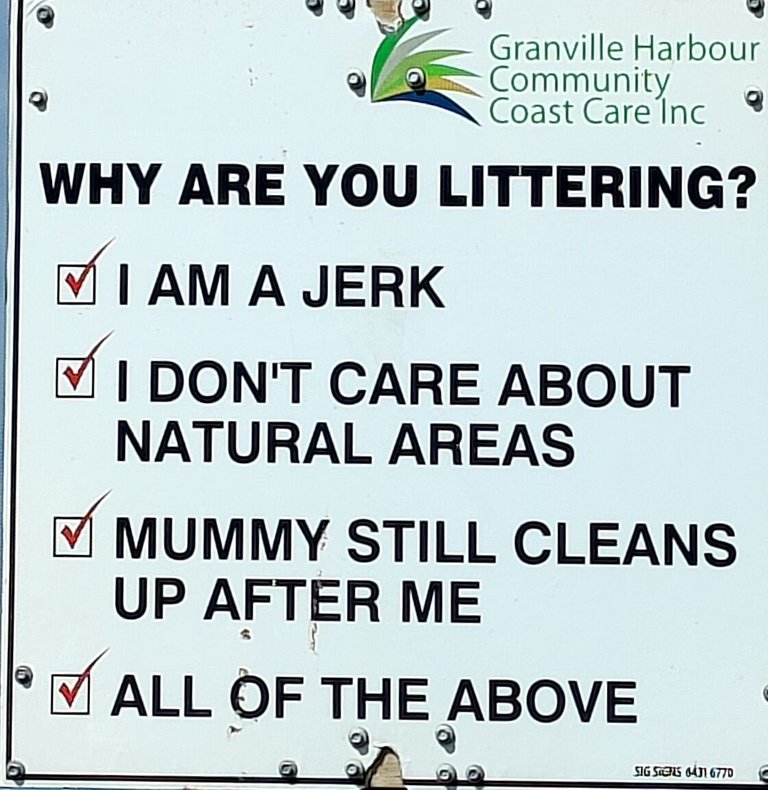 Even the locals have taken it upon themselves to suggest subtly that people shouldn't litter.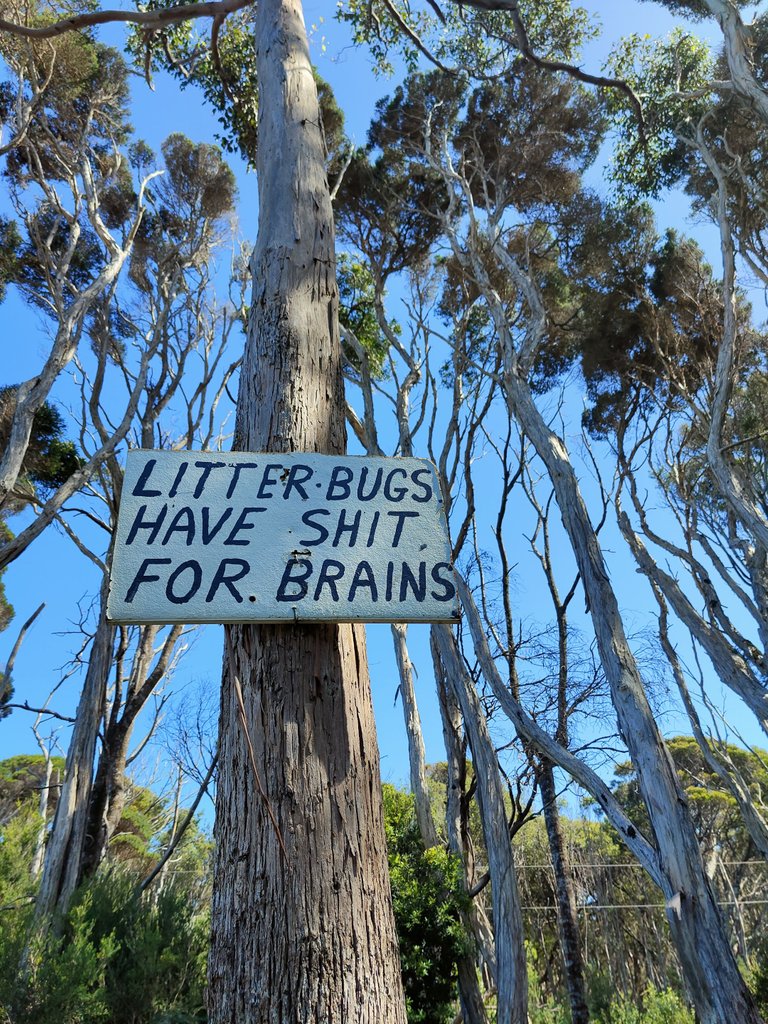 If you are that person, take a long hard look at yourself and think about the world you would like to live in, and how your shitty habits might impact others.
You are much, much better than that.
With Love,

Are you on HIVE yet? Earn for writing! Referral link for FREE account here