About 6 hours ago, I got a notification that one of my post was re-blogged. And while I was busy, I did not check it further.

I ended up checking my hiveblocks in my non-crypto phone only to see this below

https://hiveblocks.com/tx/9a5255c1beeca796f94311394376b81bbac8edd2
I thought that it probably it's a node issue or something and further investigate that there are only a few users that were affected as I saw from the re-blog attached here.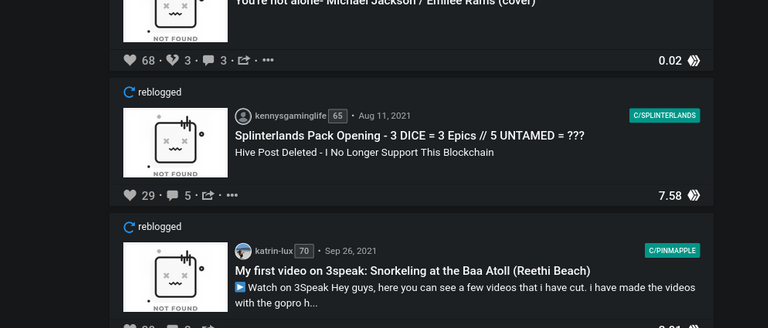 As you see above,they are from 2021! and got re-blogged just 6 hours ago now. and as you see above, a very recent block was made. So I tried to investigate with my non-crypto phone (just dumb phone) with no attachment to crypto at all and it linked me to non-existent 3speak site.
I tried to look for an answer on twitter but apparently that doesn't seem to be an issue because nobody is re-uploading my video which is true nobody is re-uploading it and that I did not even check 3speak since forever except when curating.
So, why did the hiveblock made that record 5 hours ago saying the video is edited ?
it remains in question because from what I know, when you perform something it will logged in hiveblocks even when you're editing things.
Then, I did what I had to, revoking the posting permission from 3speak and eventually did some extreme measures to avoid the unwanted situation. I am also purging my phone and as usual though it's non-crypto, who knows right??
I don't think the issue really bugs anyone except those that re-blogged are only a few and those that has an issue are only a few which doesn't trigger anyone except those affected as you see below,
Like this user @emmilee hiveblocks is also showing like this


and if you expand a little bit more it shows that 5 hours ago the video was "edited"

Despite you see below, the videO is from may 31 2021.

So? what happens here remains in question and maybe you guys have an answer?