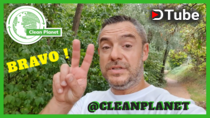 ---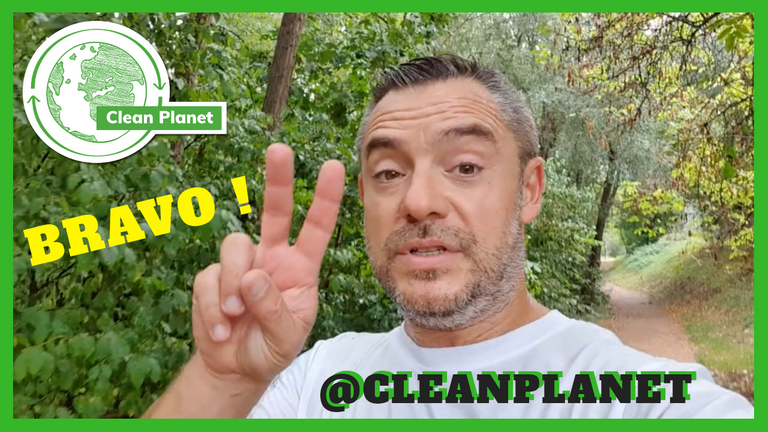 L'Acte Éco-citoyen Récompensé

CleanPlanet est un Protocole où "La preuve par l'acte Humain" est utilisée pour protéger l'environnement à l'échelle Mondiale

Samedi dernier était la Journée Mondiale du Nettoyage de la Planète - WORLD CLEAN UP DAY
A cette occasion @cleanplanet a participer à nettoyer Notre Seule et Unique Planète au cours d'un week-end au Cap d'Agde.
Une personne très concernée par le bienfait d'une action eco-citoyenne vient de gagner quelques PLANET TOKEN...
en effet @jesapelcroot a à elle seule fait 2 #cleanplanet ce jour-là... et même encore un le jour suivant !!!
Elle vient de remporter 2 × 4000 PLANET TOKEN en ce jour si particulier et important.
N'hésitez pas à essayer, vous faites une bonne action et vous serez recompensé avec du HIVE + le trail de curation de ceux qui font confiance en @cleanplanet
Et vous pouvez aussi investir dans le PLANET TOKEN et choisir d'être voté... vous recevez plus que ce que vous avez investi
Le voting power est plus que souvent favorable et rappelez-vous que vous avez 7 jours pour bénéficier vous-même, ou offrir à un de vos contact le vote de @cleanplanet.
Soyez curieux de ça !
Le Hive Power de @CLEANPLANET ne fait qu'augmenter chaque mois et je récompense encore manuellement si vous me laissez le temps de venir voter comme je le fais chaque jour depuis juillet 2018.

HIVE CLEANPLANET MERCH

Green Spirit is growing all around the world ... because Humans kill Mother Earth
We must act ... and you ? what would you do to stop it ?
Thanks to you supporting this concept - THE ECO-CITIZEN REWARDED ACT
Simple and effective...
Just Do It
@cleanplanet account reward each person who clean up our only one Planet
pick-up trash from nature
shown or prove the date of the day
put the collect in a public bin
use cleanplanet tag or CLEAN PLANET COMMUNITY
ET VOILA!!! You ROCK

You know that on HIVE BLOCKCHAIN ... and Hive-engine
For all posts... you can get a high upvote automatically from @Cleanplanet
100% for a cleanplanet post
80% all other post
For the time being, on hive-engine
Buy 800 PLANET TOKEN with 0.184 HIVE
Burn 800 PLANET TOKEN by sending to @null (with your peakd or hive.blog link as a memo)
Automatically gets 100% Upvote (#CP post) --> +0.42HIVE (PeakD data) then +0.210 HIVE with 50% AUTHOR REWARD
2nd thing :
A 100% manual vote of your #cleanplanet post will earn you 500 PLANET TOKEN free
A Real WIN-WIN situation for the PLANET and YOU !
You really help @cleanplanet concept to grow and make a great action to reward better cleaners
Try it !!!

🌍🌍🌍
By clic this Link ... I hope showing you where @cleanplanet Team has Made their actions
For sure ... links on the Map won't recap all the Post but a lot of location of #cleanplanet actions

All poeple can have his own pinmapple... but if you Go at this Link you could use it and show us where are your #cleanplanet actions.... it could be wonderful !
You just have to "get a code" ... put a pin where is your Eco-citizen action... and copy the code... that you have to put on your #CLEANPLANET post.
It's invisible... but it complete CLEANPLANET'S MAP
[//]:# (!pinmapple 45.748462 lat 3.092631 long d3scr)
THINK ABOUT @cleanplanet
JOIN US AT Discord Server or KLIK ON THE LOGO BELOW...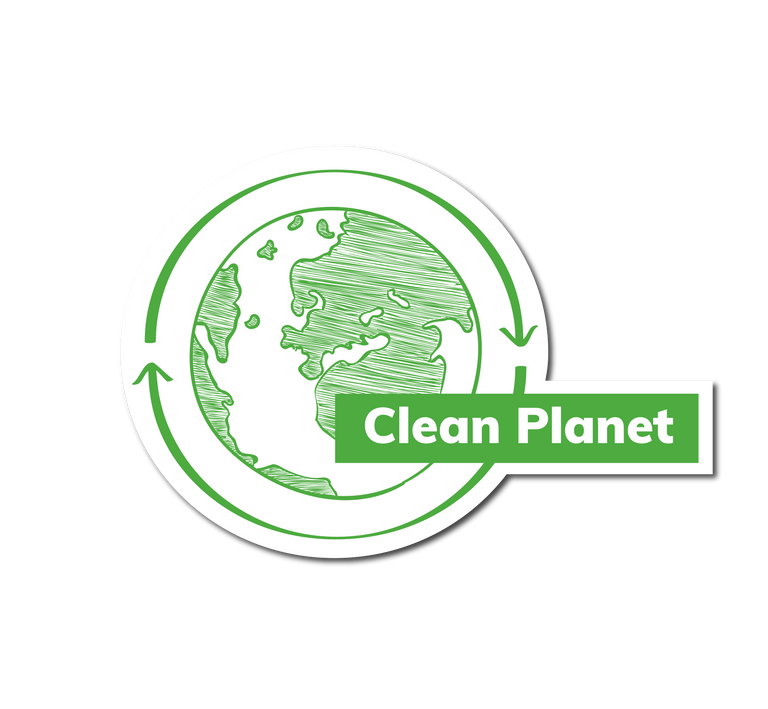 IF YOU ARE SENSIBILIZED TO THE CAUSE ... FOR OUR ONE AND ONLY PLANET.
IF YOU CAN'T DO A CLEANPLANET YOURSELF , DELEGATE ...
EACH SUPPORT IS A GREAT ACTION.
LIMITE POLLUTION ON EARTH
---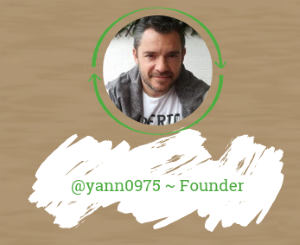 @IGNET un programme caritatif sur hive et twitch