There are so many things that we totally take for granted. Everything that is made and manufactured in front of us is carefully designed and went through a whole crap loads of processes and certification, inspection...ect. Even as simple as a pencil.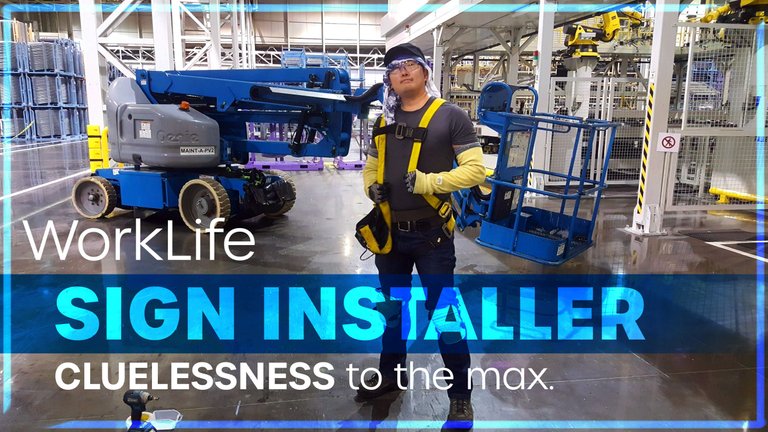 Today I would like to talk about my work experiences I had an opportunity to work with a friend who is the sign business. I helped him out install... at first I was thinking how hard can it be? Just a sign.... I dont think I will ever see a sign the same way as I did before. Its labor intensive, its dangerous, it needs some understanding of engineering (hanging installation),and its an honest work.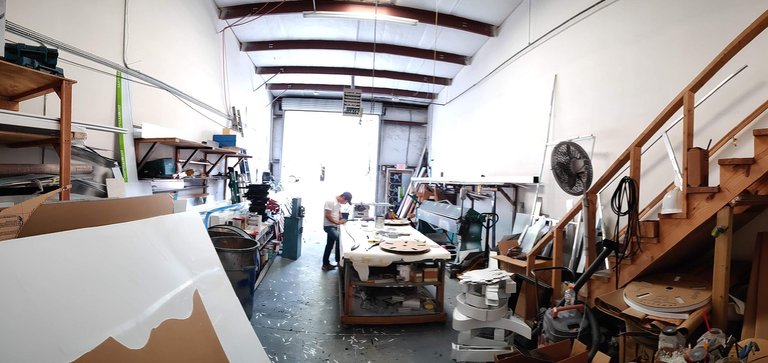 For several months I have been lucky to get a side gig to design sign graphics and at the same time install them on site. I have learned designing signs is one thing but installing them... that was a whole different ball game all together.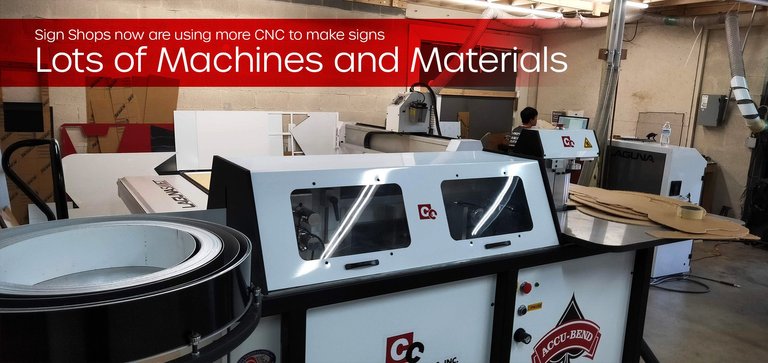 Coming from a corpo background this side gig literally reminded me that back in the jungle outside the umbrella of corpo is basically like fight club.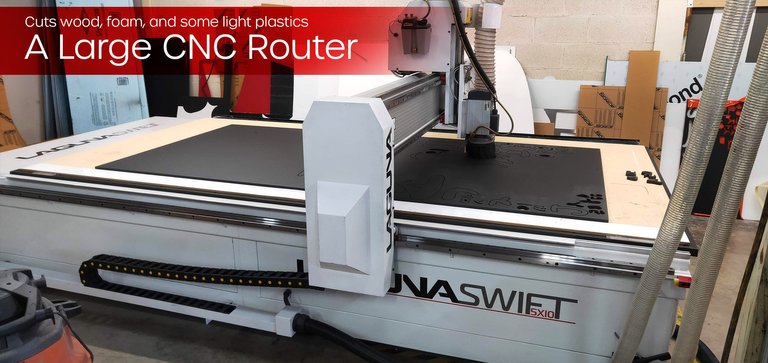 The grind was for real... and it required real deal man power.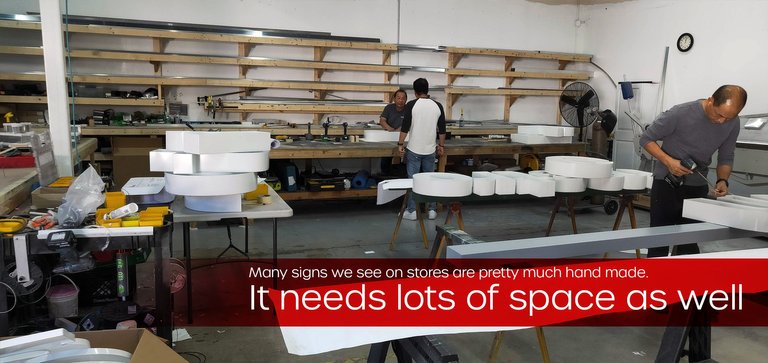 I had no idea that signs were so labor intensive. There was a lot of work that had to go into Metal/Plastic Sheet Cutting & Bending, Painting, Electrical Wiring, and getting a Legal Permit.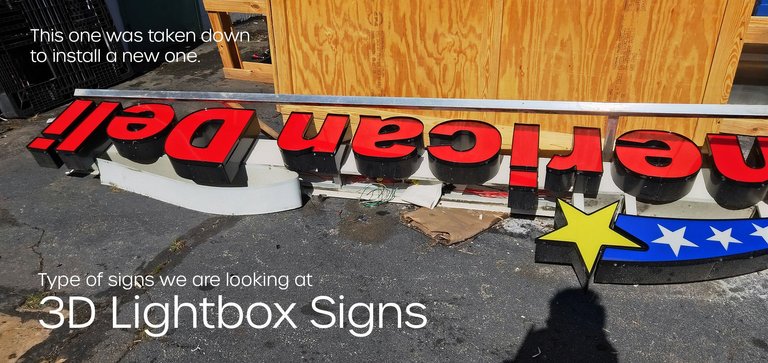 Sometimes during the summer it gets real hot too... from the weather and also from the heat the machines produce.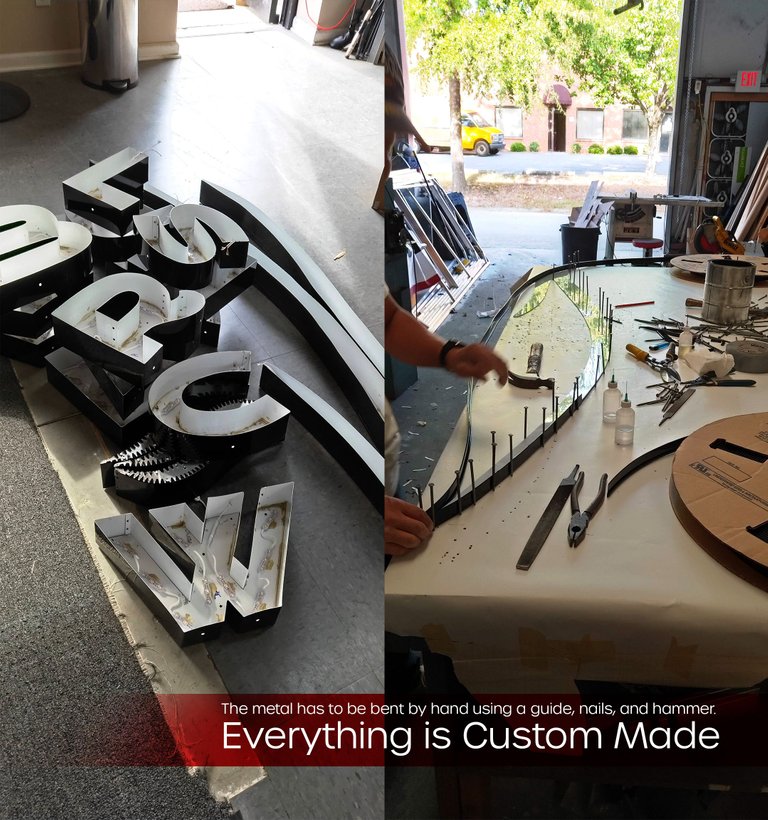 All this time I never really thought about what happens after the design. Because in corpo your job is ultra specific and you just need to do that very well. When you are an entrepreneur you need to grind all gears from design all the way down to customer service. I was definitely up for the challenge however I didn't expect it to be so hardcore.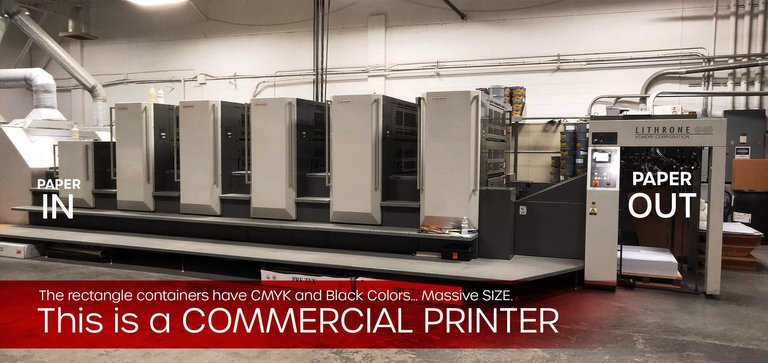 Lets start off with how things go in the sign shop. This is the stage after the graphic design is complete and we are printing them or fabricating them into reality. A lot of designers miss this part but and it is labor intensive so designers don't want to do this. However I disagree, if you understand the craft of how things are made then with that experience you can design things that are much more efficient to manufacture and figure out ways to save cost in complex designs. At the same time manufacturing signs is a very dangerous job. Its not to be taken lightly.
After the signs are all prepped up, its time to head to the car factory!!!! Gear UP!!!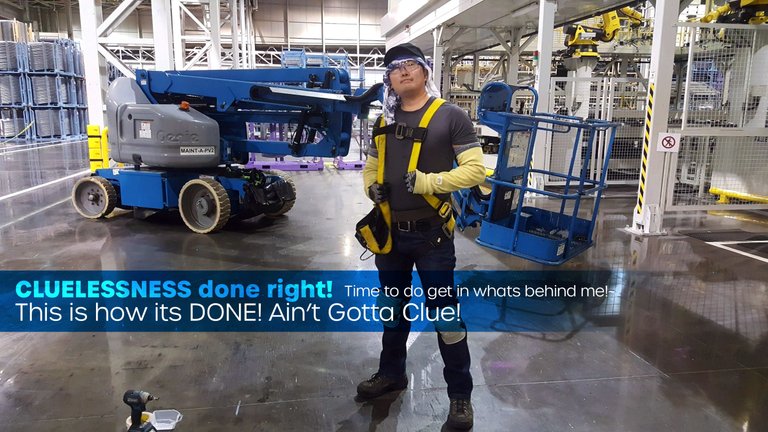 Hanging that sign was seriously no joke you see below... and It was done by me and the other guy who is operating the Genie. From above I needed to use a rope to hold it in place as he bolted the sign into the metal panels. Wow... I was sweating so much. LOLZ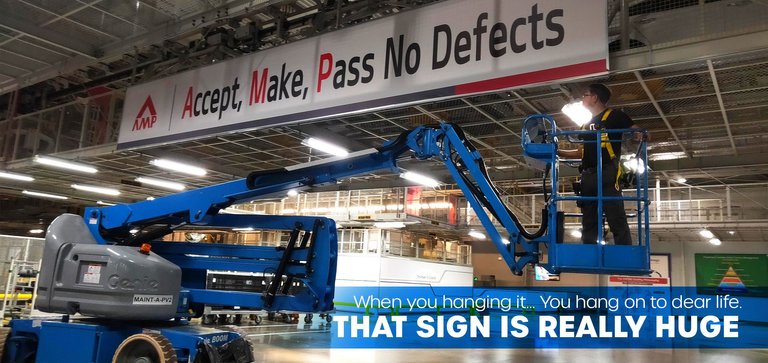 The factory itself was amazing! So much metal... like literally there is huge body's of metal everywhere! It made me feel really small and weak.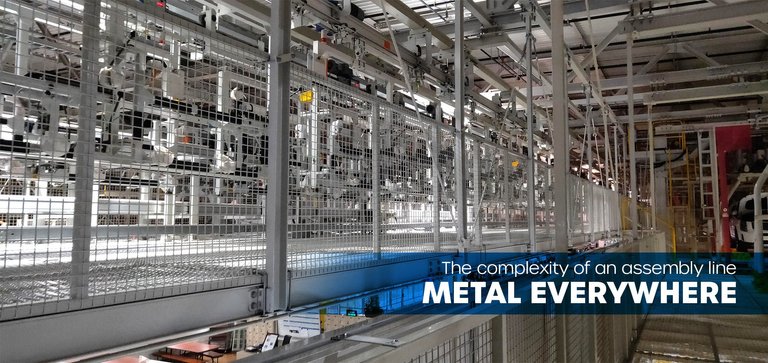 I was so surprised on how they made all this process automated with robotic arms. Yes that shit is real... I thought it was exaggerated movie stuff but no, it is as real as it can ever be.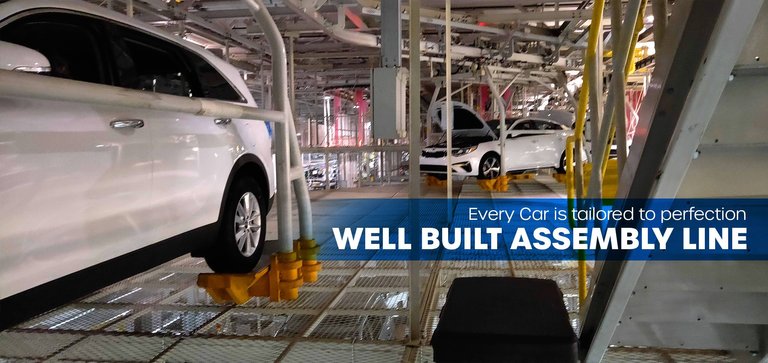 The first thing I noticed is a factory like this is absolutely huge. Its so big that I start to wonder how human civilization can organize and build such marvel. Its even not showing up in the photo of how big the machines and parts are to scale and they are scary big.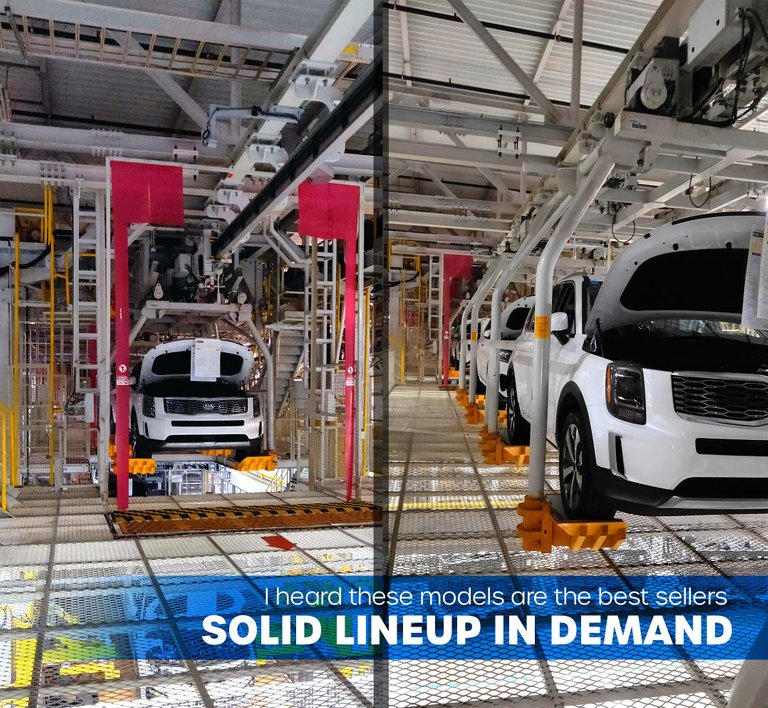 I think some of the reason why I feel so insignificant and small is because in day to day life we dont usually see that huge size machined parts that are the size of elephants. A lot of the things we see at home is usually hand carriable, so it took some time for my brain to get used to.
Just take a look at that... Automation at its fullest and look at the complexity of it all. Crazy Amazing.

Next the factory is so damn clean and well organized it can literally be a tourist attraction. When I enter the factory assembly line each car is attached to a rail and piece by piece the car is attached with more and more parts.
When the robotic arms start moving in... man... it feels like 2077 CyberPunk. The coordination of the robotic arms are so perfectly aligned it looks so smooth and meant to be. Its almost a dance even. Very inspiring and cool.
The floorplan of the whole factory is designed for human safety as a priority. I can tell by first how clean they have the whole place so people wont slip and second there are so many signs and warnings on what to be careful of.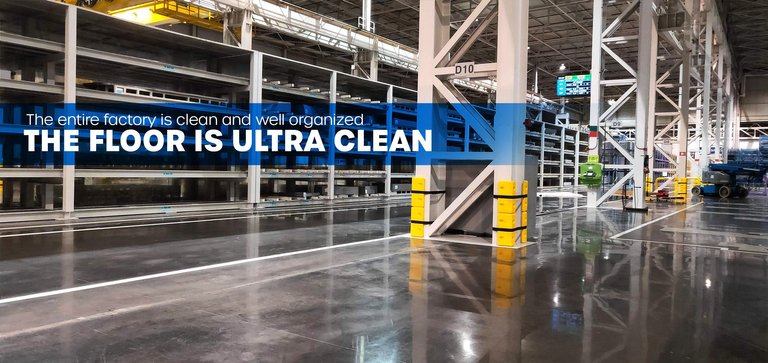 These machines are so heavy duty it will squash a human as if were never there. And I dont think there will be much human left... The scale of the machines are really that big. I also think mainly because for the past 10 years I have been working on small mobile smartphones so the size difference when seeing an object kinda shocked me.
My overall experience with this was that installing signs is an honest work that really requires some brut strength. I have not worked in labor and this gig really has made to respect workers who work in this field. When I got home I was completely toast the first several gigs... however my body starts to get used to it as well so things got better and better.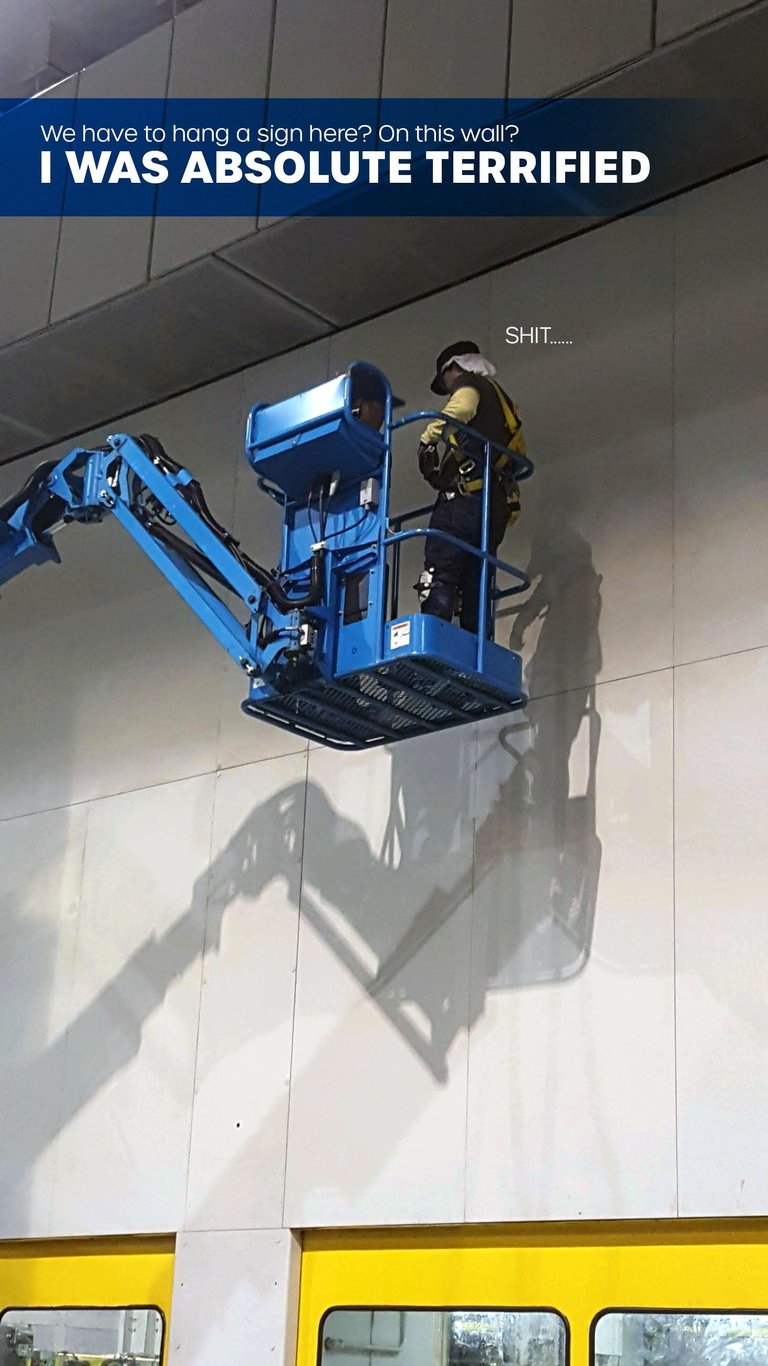 Sign business is a lot of hard work from design all the way to installation... I am very happy I got to experience it through my own eyes. I do remember one thing though... LUNCH TIME... the FOOD IS SO GOOD after you muscled your work through the day. Food never tasted so great.
Now comes the real question... Which brand is this factory?
Not sure if you guys knew, but its KIA. :)
Thanks for stopping by to view my blog post where I try to post interesting experiences of my life to share and entertain/learn/inspire. Hope I can bring more value on the next blog~
Set Da Tone!!!