First of all,
welcome to the WorkLife Community. If this is the first time you've heard of us, we all about having fun at work. We set up the community three weeks ago and formally launched it last week. So far we've been overwhelmed by the support and the number of subscribers to the community... 71 as we write and counting. Let's see if we can get our century subscriber very soon.
The WorkLife Community is a place to share your work related stories, relax, enjoy and have fun. You can read more about our WorkLife Community Introduction and Guidelines as well as the Community Rules on the community front page. It will give you a better idea about who we are, our purpose and objectives on Hive, how we manage our community and what we expect from you as a content creator in the WorkLife Community. Please make sure you read them so we can support you better.
---

Working Wednesday Writeup (wWw)
Ok, let's get down to work!!!
Each week WorkLife will host a wWw with suggested work related topics for you to write. We just figured with Wednesday being the middle'ish of the week, it would be nice to take a step back from work and share some of your work stories with everyone on Hive. This week's wWw are as follows: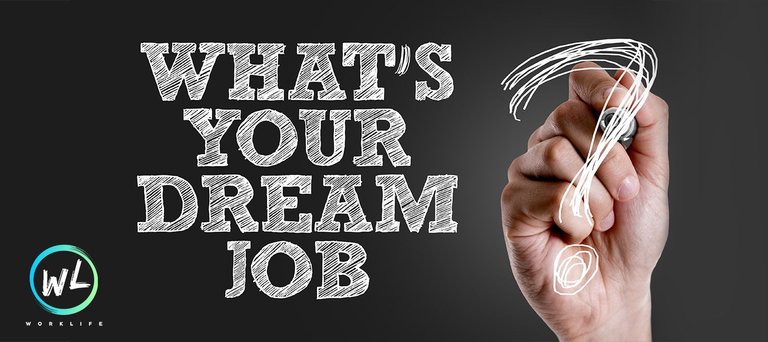 We all have our dream job but we may or may not have achieved it. Tell us what yours is and why. If you're one of the lucky ones to land on your dream job already, how did that happen and is it what you expected it to be like? If you're still dreaming, are you on your way to achieving your dream job or is it always going to be a dream 🚀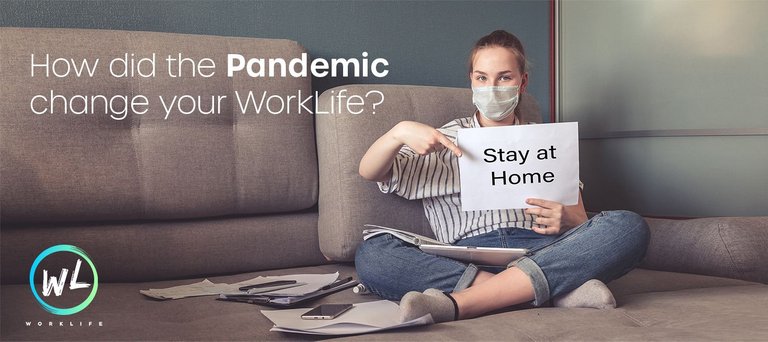 We've all been impacted in one way or other by Covid in the past couple of years. Some more than others. How did Covid affect your WorkLife? If you continued to work, was it busier than before? Or did you have to stop working and how did that impact your family life? Were there any changes in the way you did things at work, or where you work and how you interacted with customers and colleagues? Now that Covid is more of less over, have you reverted back to working like you did pre Covid, or is there a new way of working?


These are just some suggested topics, you can write either one or both, or none. It's not mandatory to write about these topics and you don't have to write on a Wednesday. You can write about any work related topic on any day of the week you want. Just make sure you post from the WorkLife Community and follow our posting guidelines and community rules. Some of them are listed below.
---
Posting Guidelines
We want WorkLife to be a fun place where we share work related stories, inspire and learn from each other. It's not work, so we want to keep rules to a minimum, but we need some to make sure our community is run efficiently and users have the best experience here.
We welcome personal WorkLife related stories, not lifestyle posts.
Bilingual OK! All content and comments still must have English to promote engagement.
Be creative with your content, no low effort post.
Original content only, we have zero tolerance for plagiarism and abuse.
Respect company confidentiality, don't disclose sensitive or proprietary information
As always, please check the community rules first before you post.
We also want to encourage engagement in the community, don't just drop your post and run. Please make an effort to read other people's WorkLife posts and engage with them.
Thanks!
Have a great WorkLife today.
---
This Weeks Work Meme is :
Source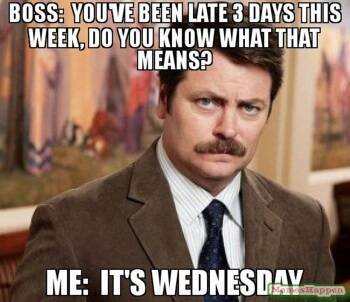 ---
Curated by @livinguktaiwan
Created by @whangster79
Moderated by @solominer
All stock images are licensed under my business and cannot be reused. If in question of authenticity please contact me @whangster79 to provide documentation of image licenses from Adobe Stock Images.