What's up my fellow Cannabis Lovers and Enthusiasts!? It's time to welcome you all back to another edition of:

As the title of this post implies, this "After Hours" series will be about the [Durban Express x Toasted Tangerine] Feminized Autoflowering Tester Beans created by @bifbeans Breeder "Macronut"!

When we last left off, our plants were still inside the closet because I hadn't officially got the tent set up yet! So picking back up on Sunday November 27th, I officially gave these babies a full round of nutes! Which was the same day I took this first picture!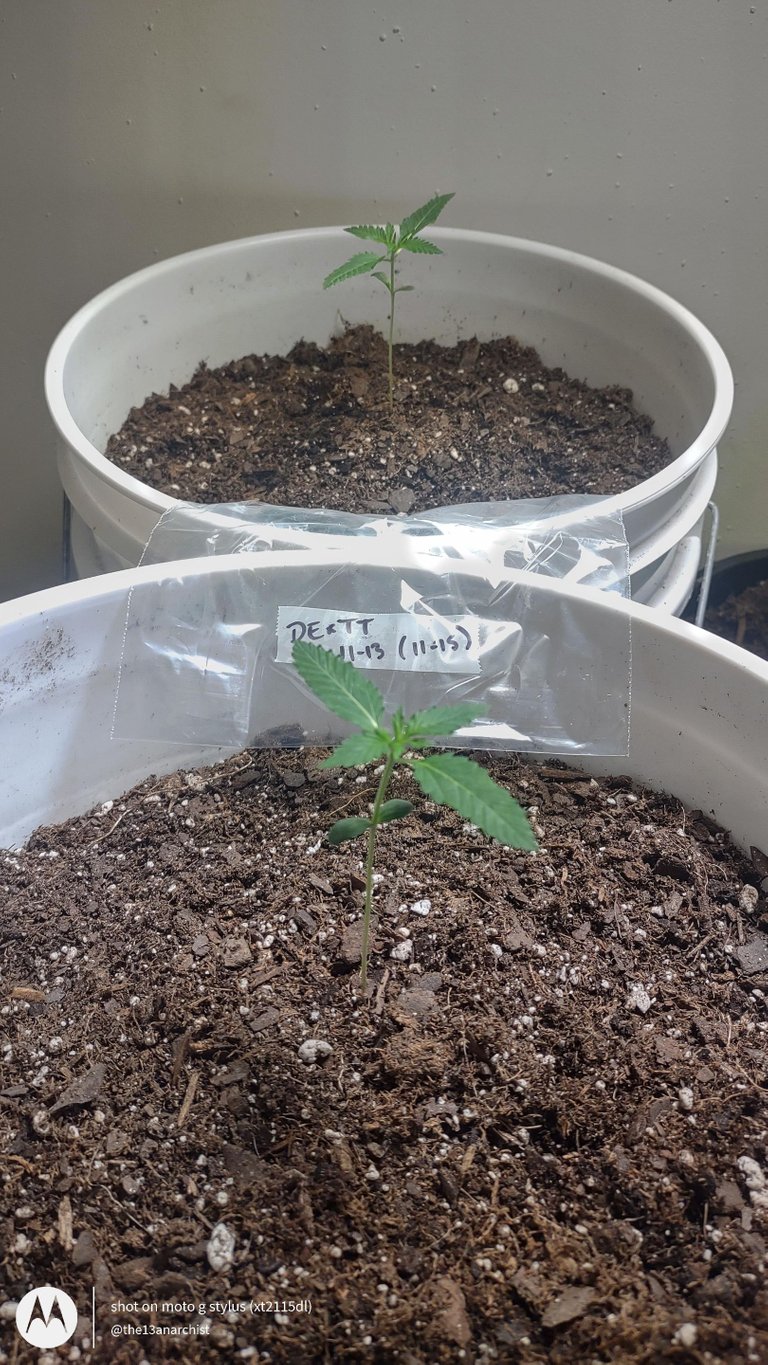 I gave them the same 2.5 mL/gal Grow Big nutrient solution that I previously tested, but this time, I gave them a full two cups of the solution to see how they would do! After 24 hours, this was the result!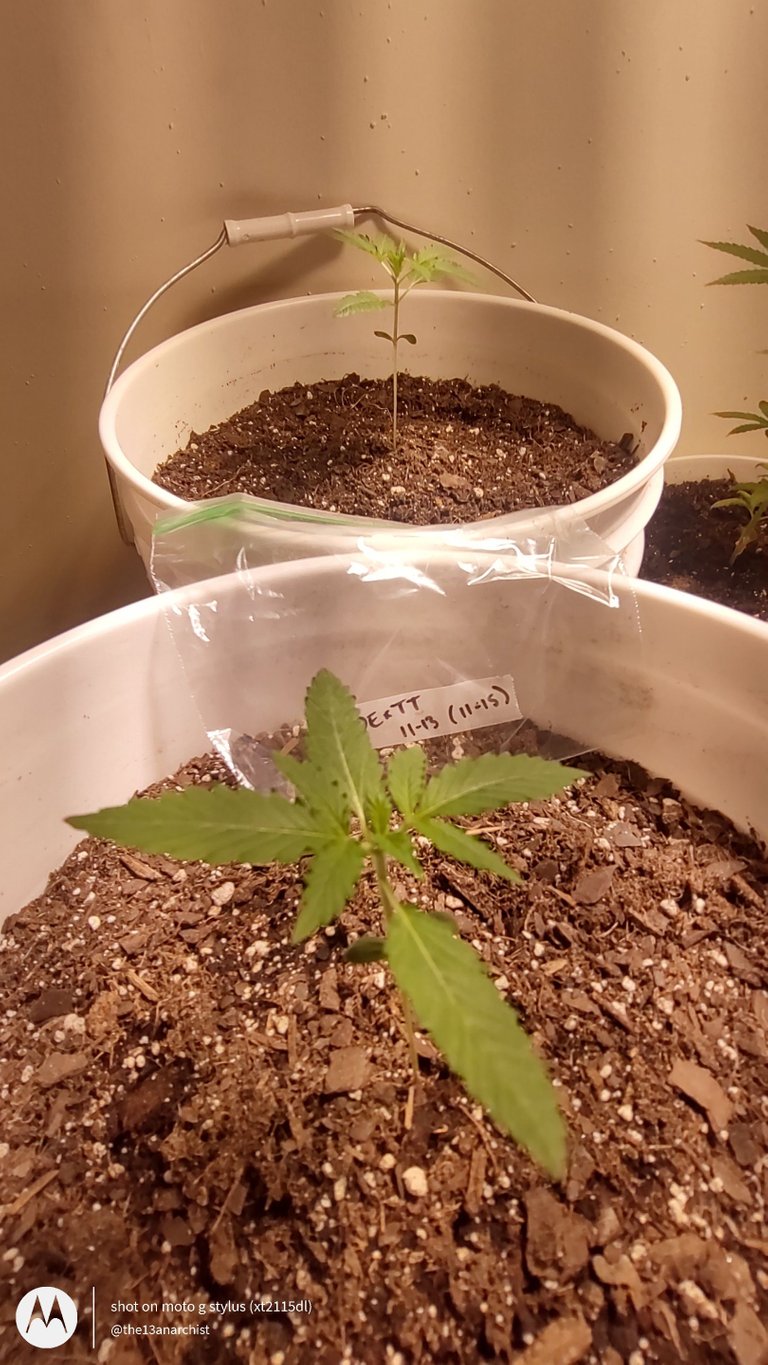 These 3 pictures were taken on Monday, January 28th, only 24 hours after the first picture! I couldn't believe the difference in growth when I saw them, and now that I see the two pictures next to each other, I still can't believe it!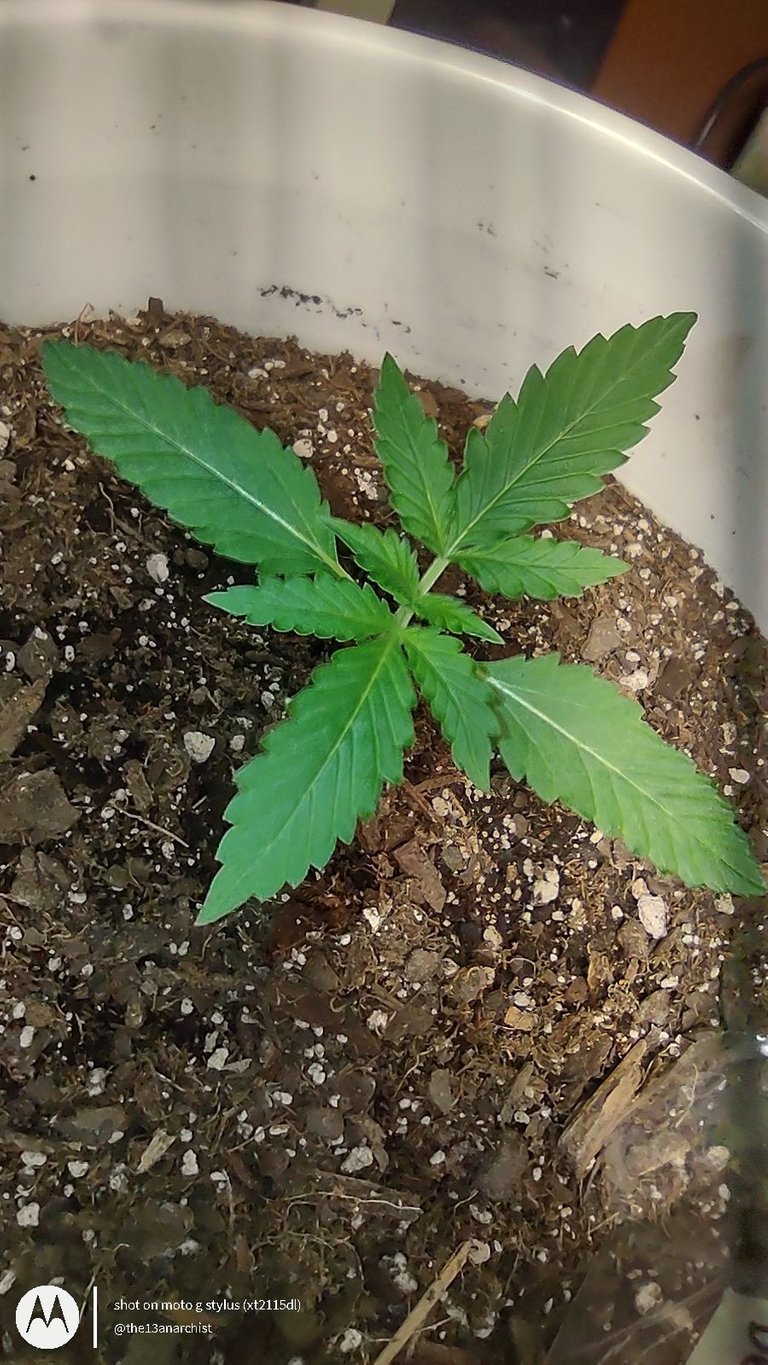 Not only can you see a visible difference in the plants, this also happened to be the last day that they would have to suffer under the inadequate amount of light that the 60W Germination Light produces!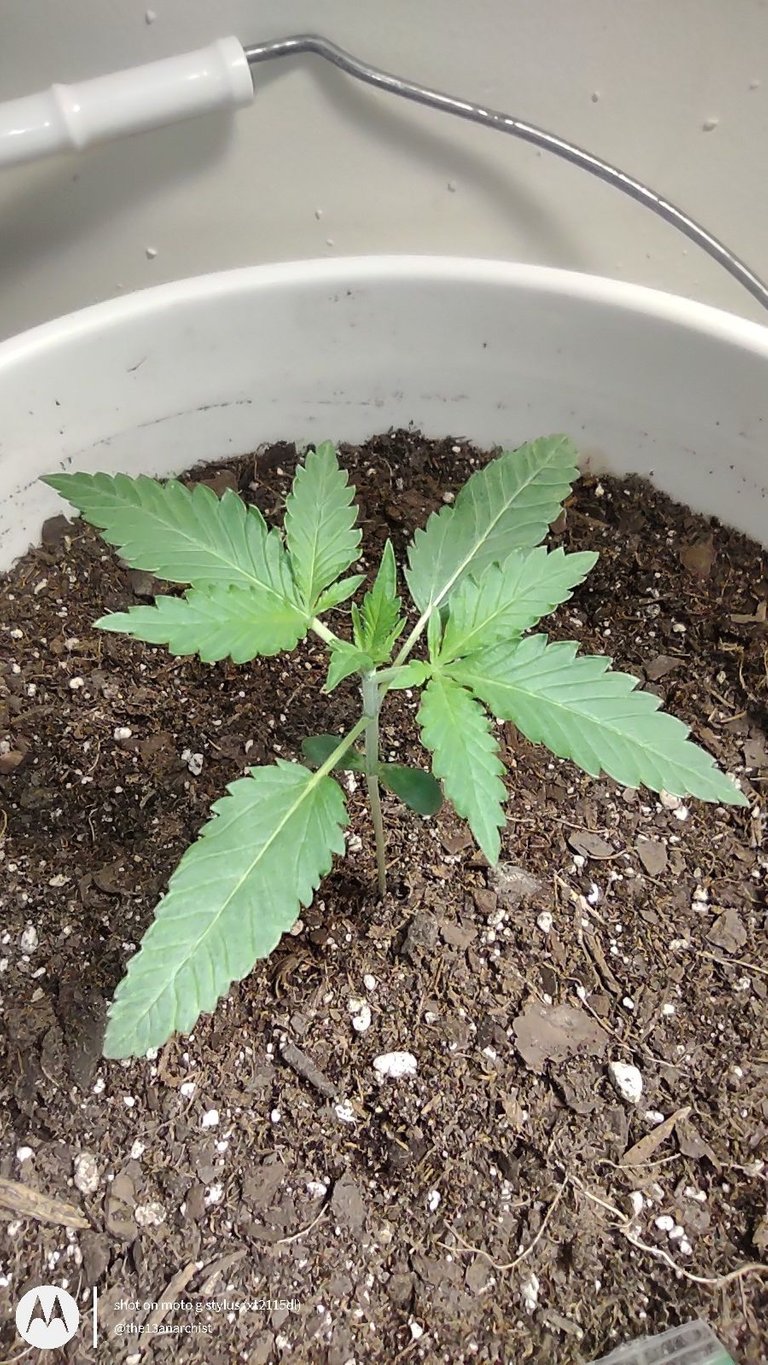 Also, I apologize for the picture quality, my phone doesn't like taking pictures in that LED light!

I officially got our tent set up, and temporarily operational, later in the evening on the 28th, and since everything seemed to be working fine, I went ahead and moved all the plants into their new home on the morning of the 29th!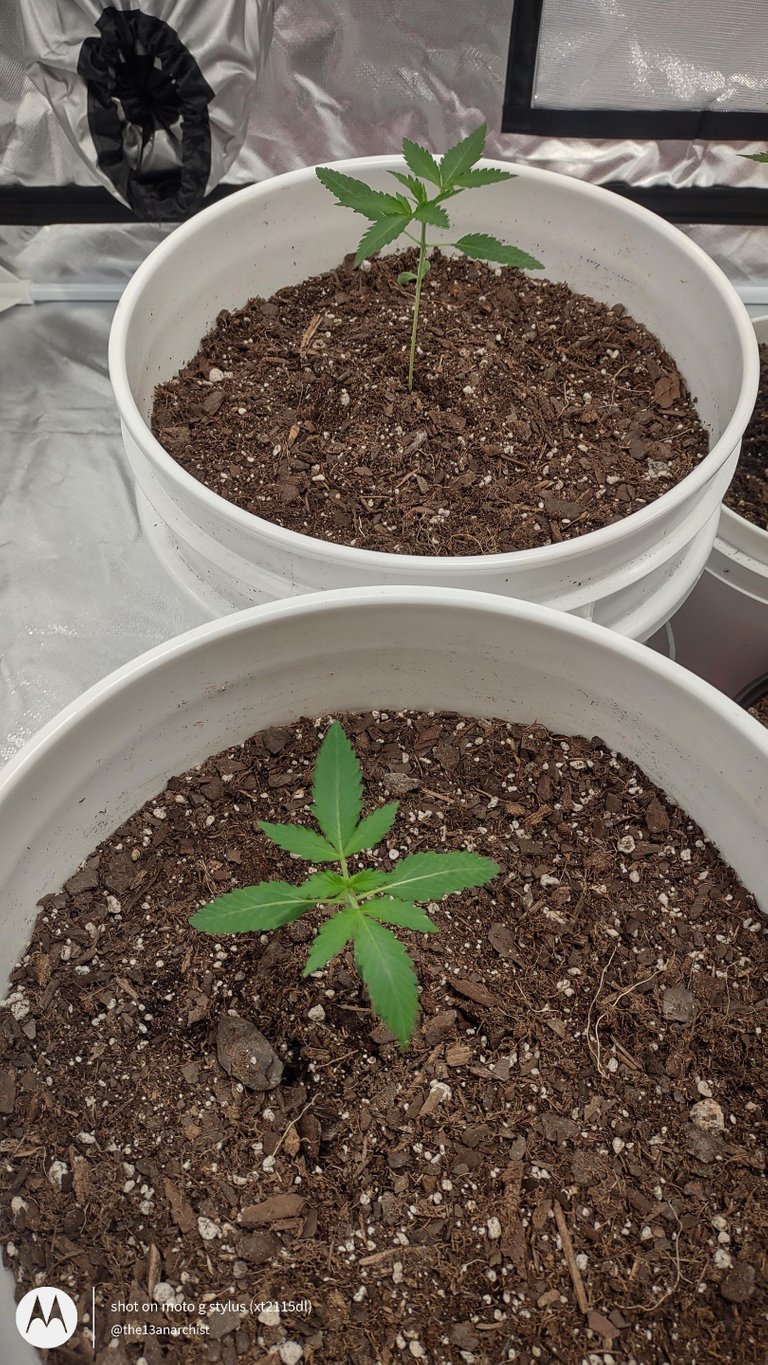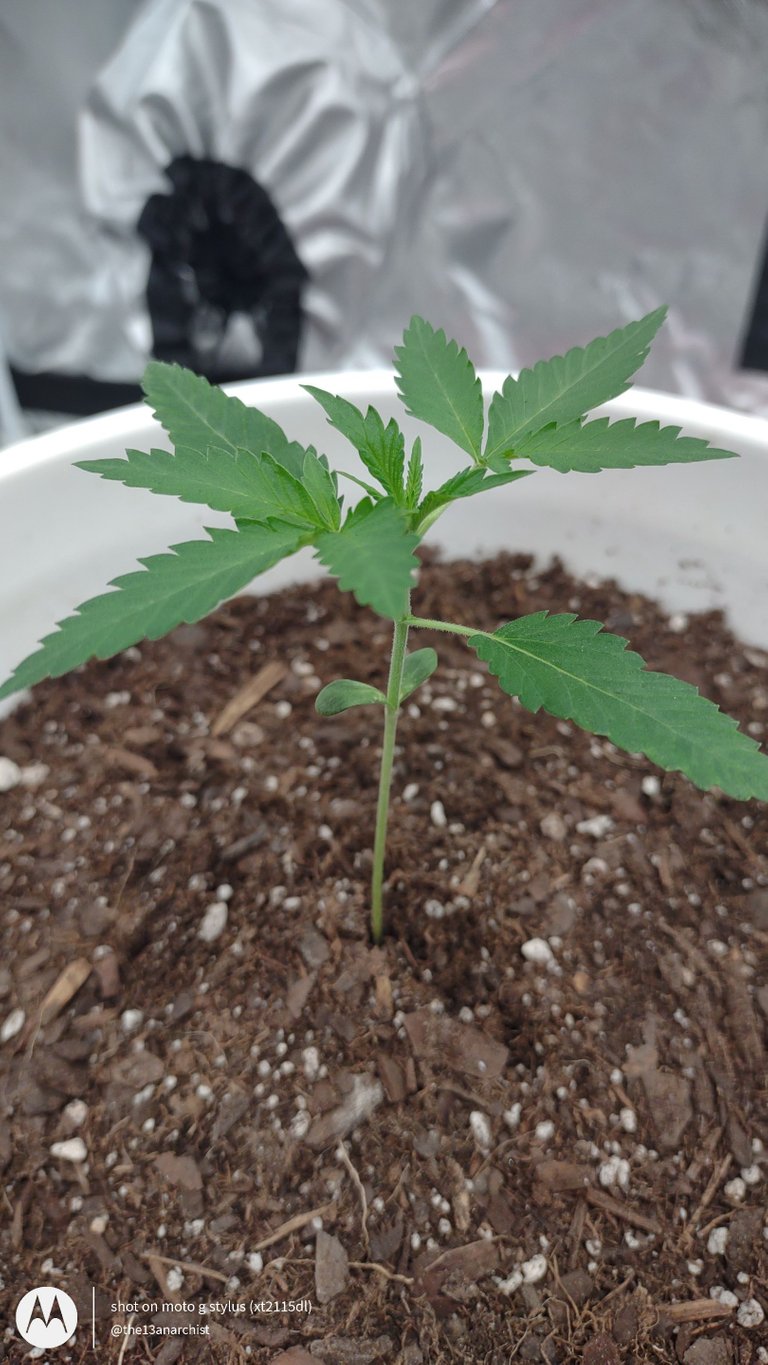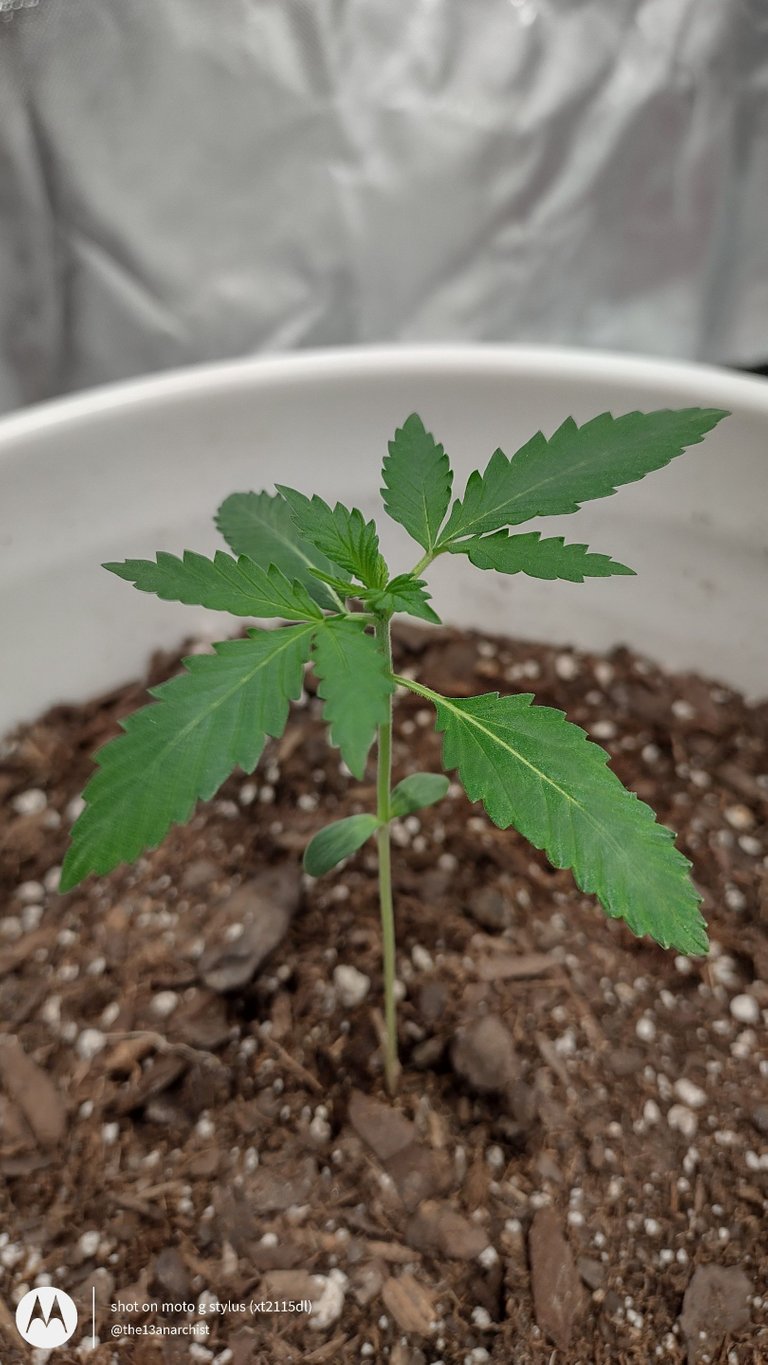 The main reasoning for moving them when I did was that we were hosting a family Thanksgiving dinner that evening, and I really didn't want to keep the plants in the closet any longer than they already were 🤣

Then, moving on to the 30th (My Birthday!), I went ahead and gave them both a drink, 3 cups worth of degassed tap water!
I have actually been degassing my tap water inside the tent, directly underneath the light fixture to help raise the humidity levels in the tent!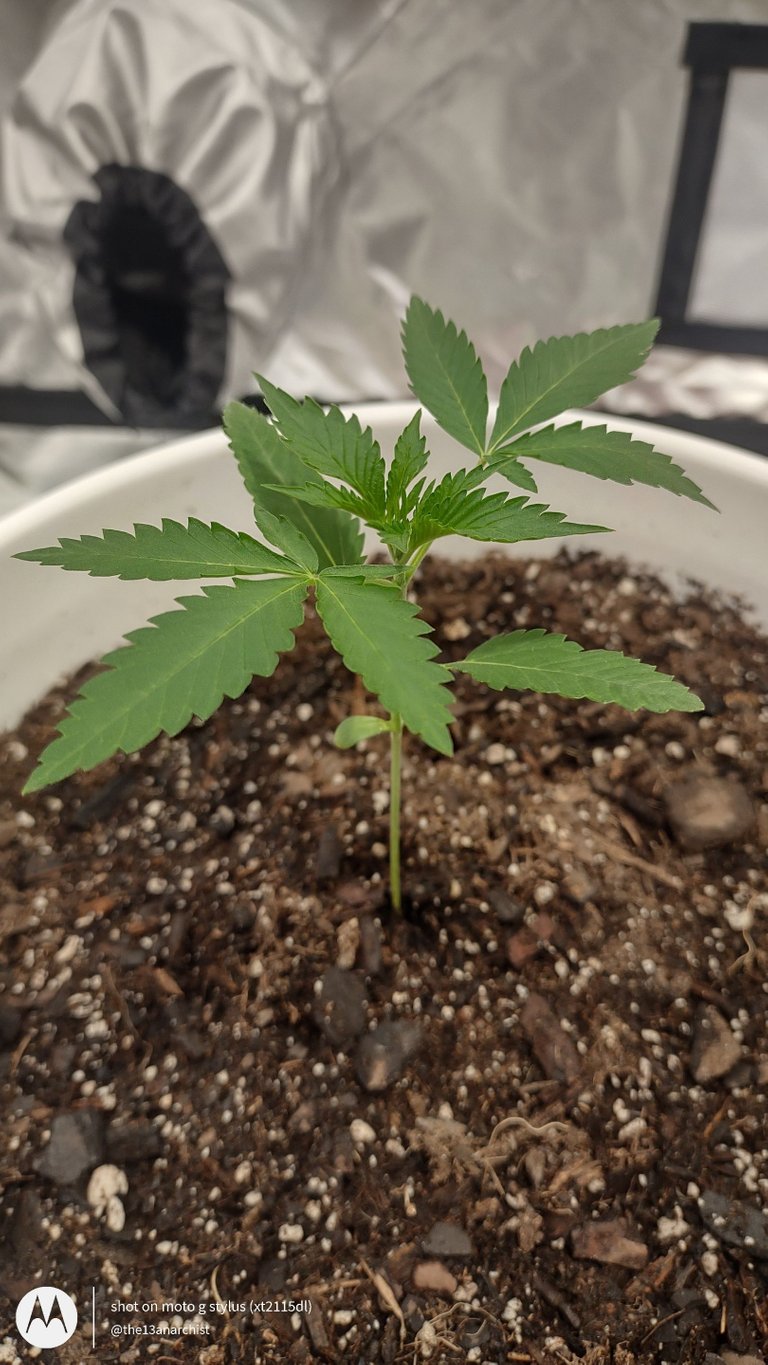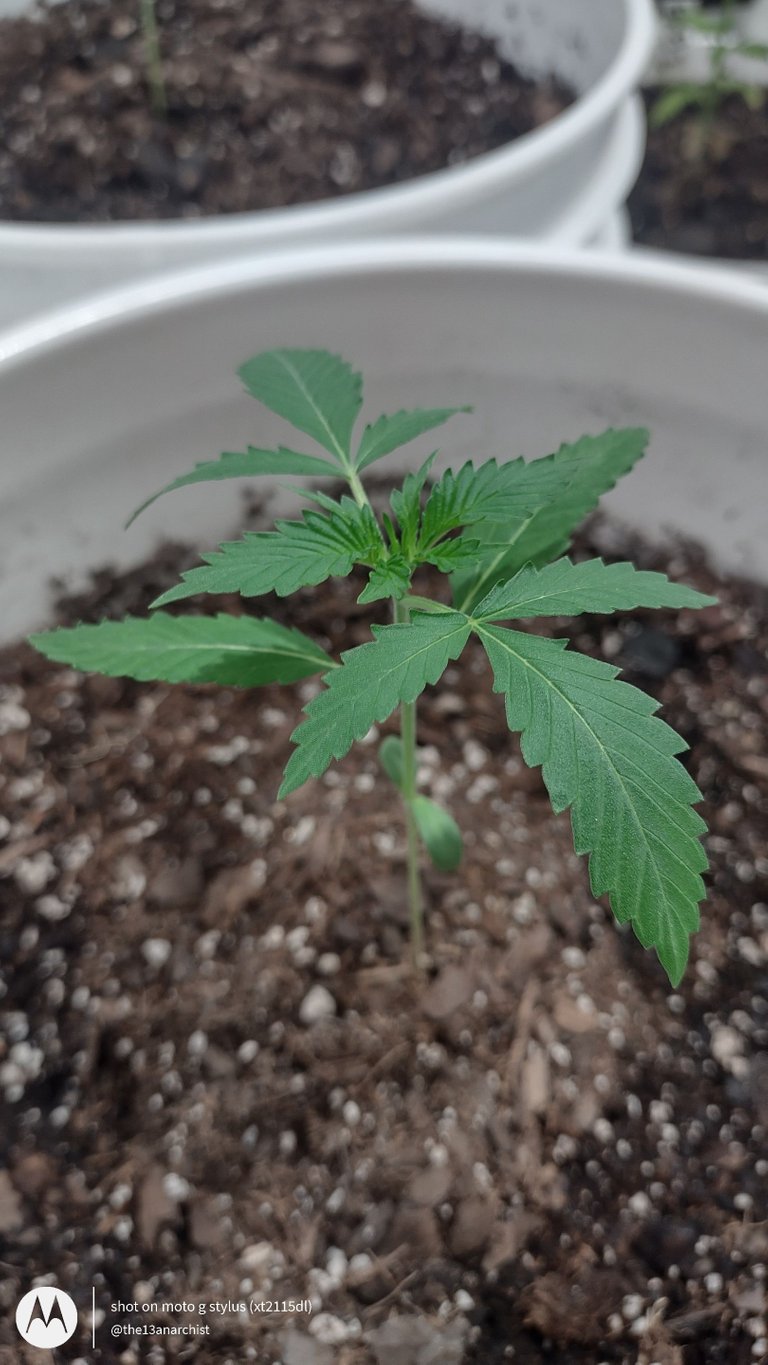 The main reasoning I have been limiting my feedings to 2-3 cups is because I'm extremely worried about over watering, and since I'm using plastic 5-Gallon buckets, I'm also worried about stagnant water getting trapped at the bottom!

As of December 1st, I shut the lights off for the first time since the testers have popped from the soil! My main reasoning is to help conserve on the energy bill, but I do plan on keeping an 18-6 light cycle from now on, in order to keep the photoperiod plants I have in the vegetative state!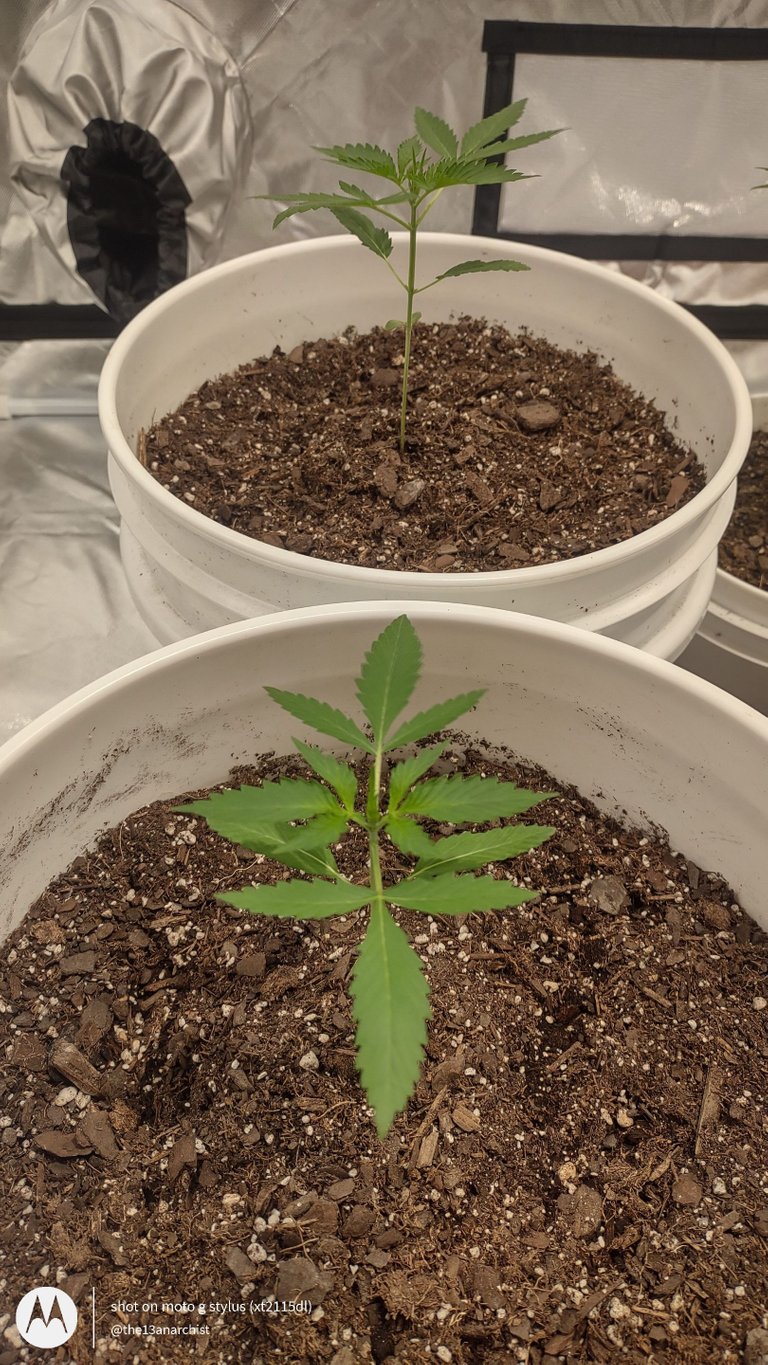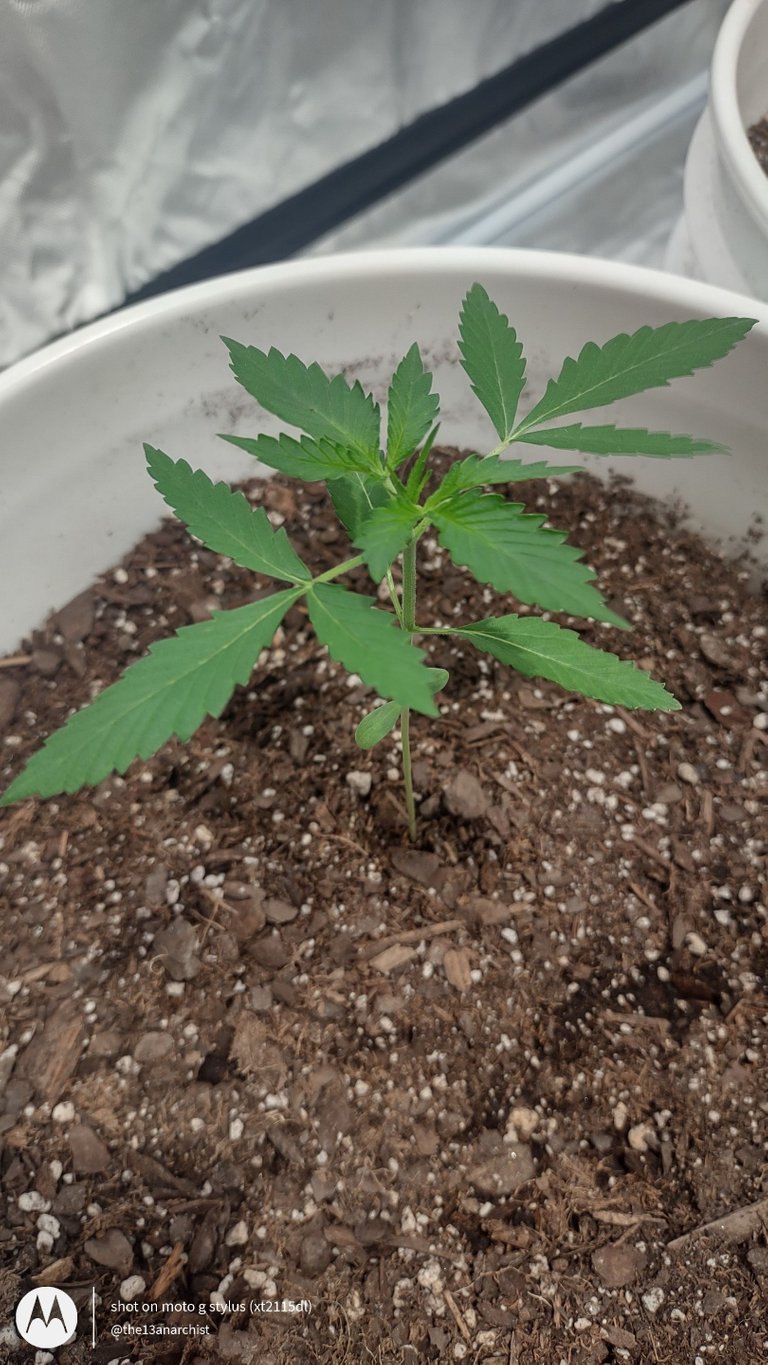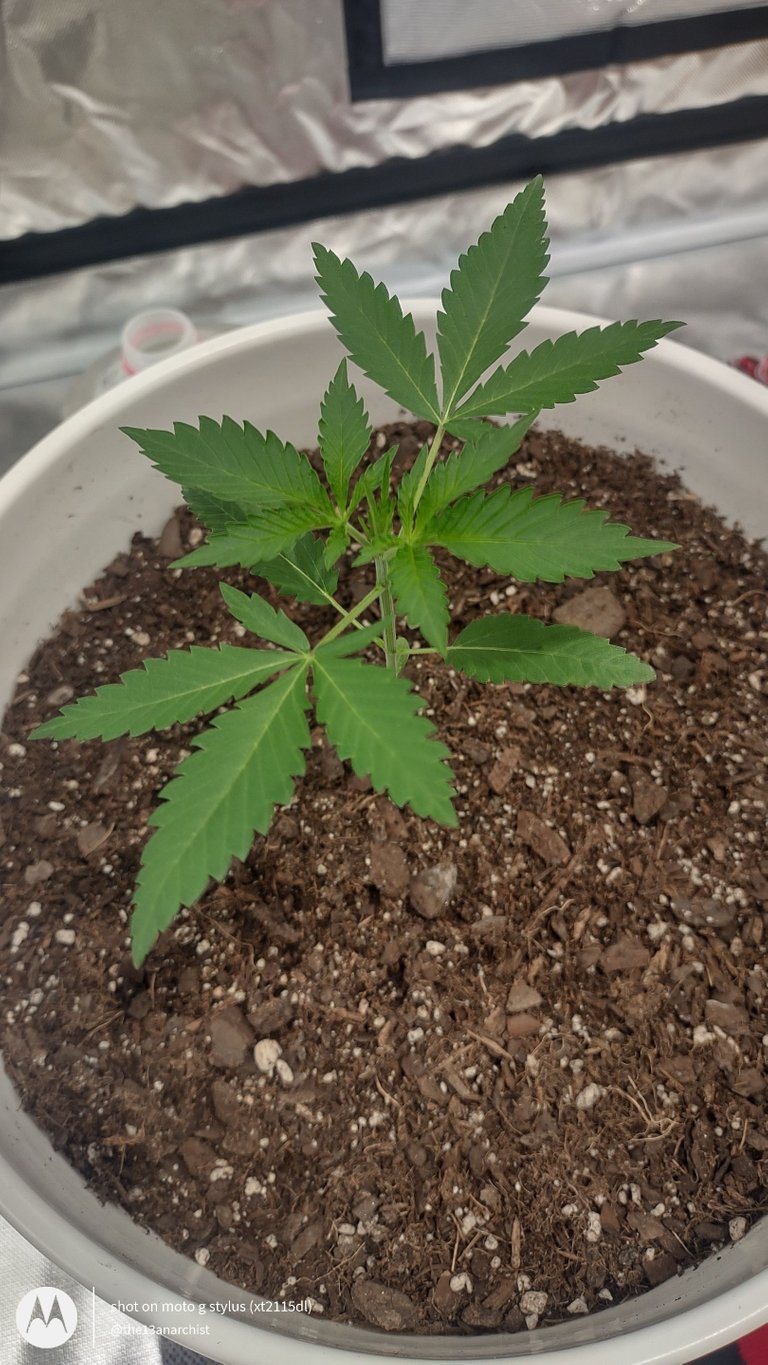 Although, before I turned the lights off I did notice, yet again, more visible growth from the day before! I still can't believe how quickly these grow, and I may even start to exclusively grow autos in the tent at some point!

As of December 2nd, everything in the tent seems to be going fine, but I did lower the light a couple feet after reading a few articles about recommended lighting distances, just to try to help with light penetration! Since these bulbs are older, I know they will put off less light and more heat, and I want these babies to get as much light as possible!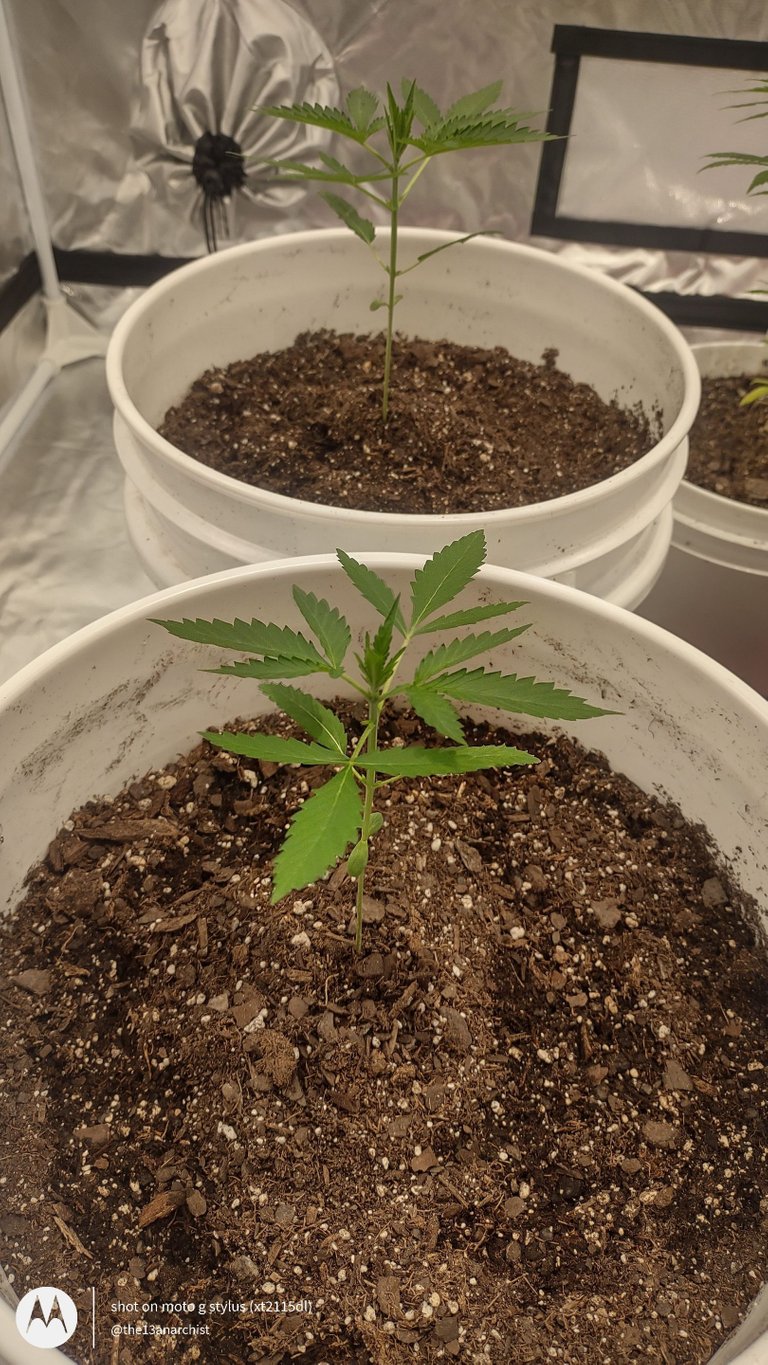 I really want these babies to fill out, and I do plan on topping them once the 5th node becomes established, so I am hoping that lowering the light a little will still allow the plants to stretch while also giving them an adequate amount of light coverage!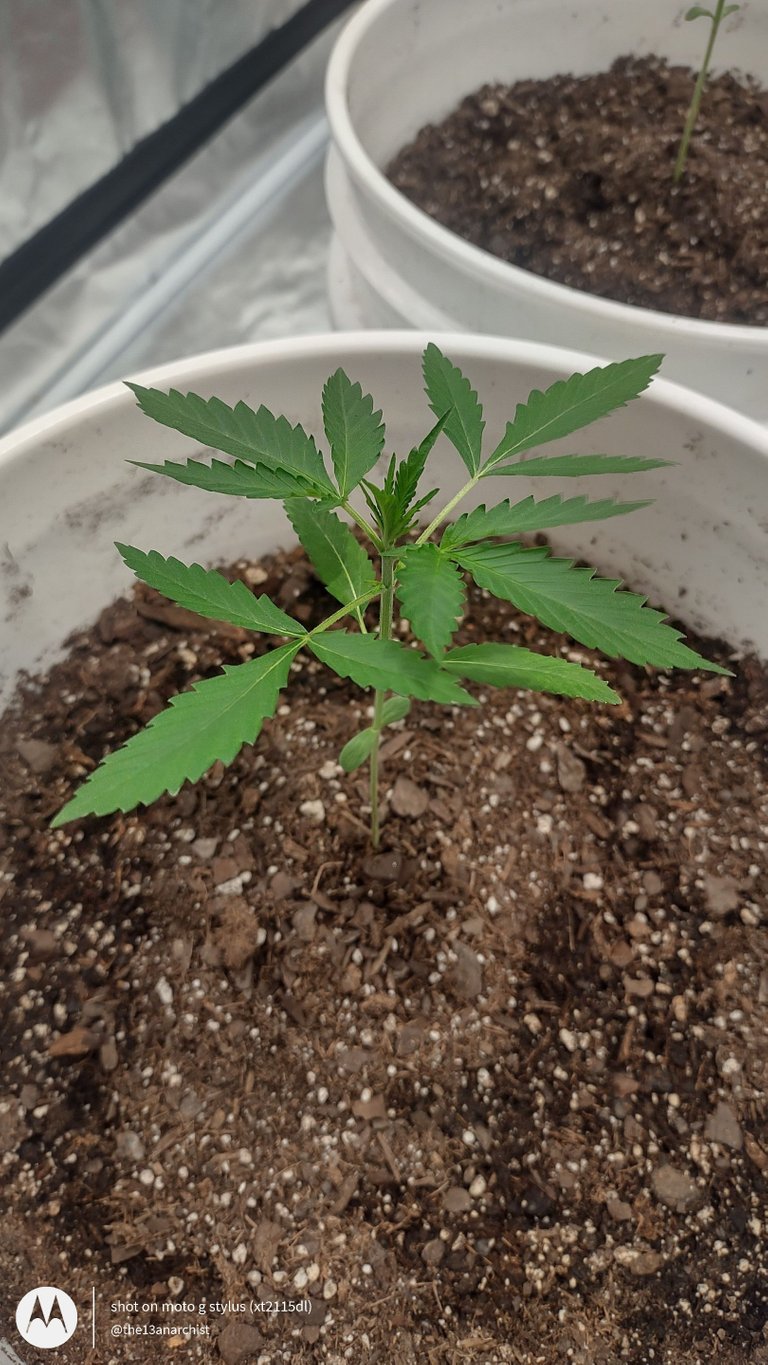 I also went ahead and gave them another round of the Grow Big nutrient solution, but this time, I went ahead and gave them a normal dose! I mixed up a total of 10 mL, or 2 teaspoons, of the Grow Big solution into 1 Gallon of water, and gave both of these plants 2 cups!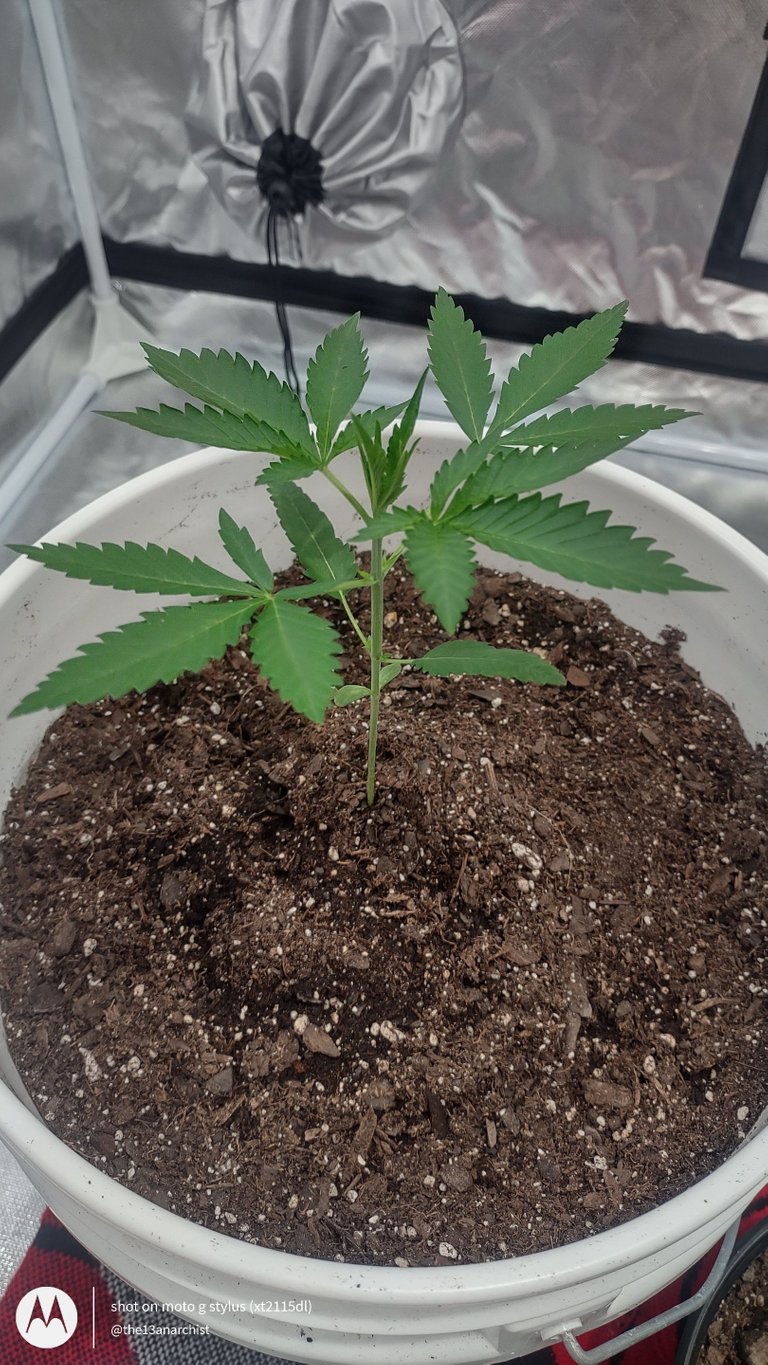 I know I'm probably jumping the gun, but I up reorganizing the plants inside the tent after taking the pictures on December 3rd, and after seeing how the leaves of the plants are turning upwards, I'm now wondering if I have my light too close!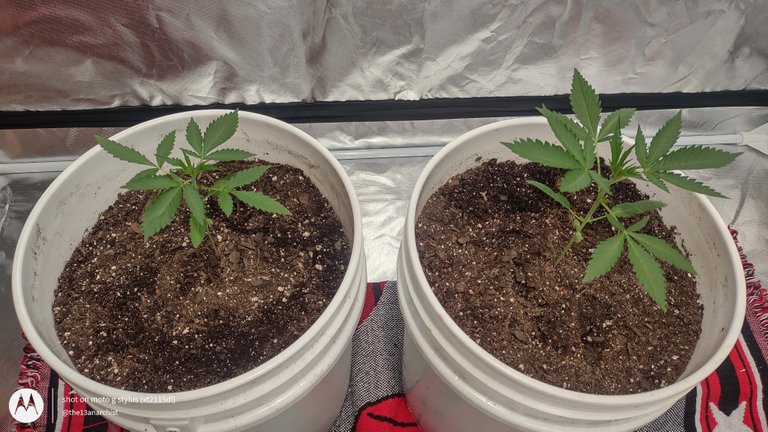 While these [Durban Express x Toasted Tangerine] Testers are doing quite well, I was slightly worried about the positioning of all the plants overall.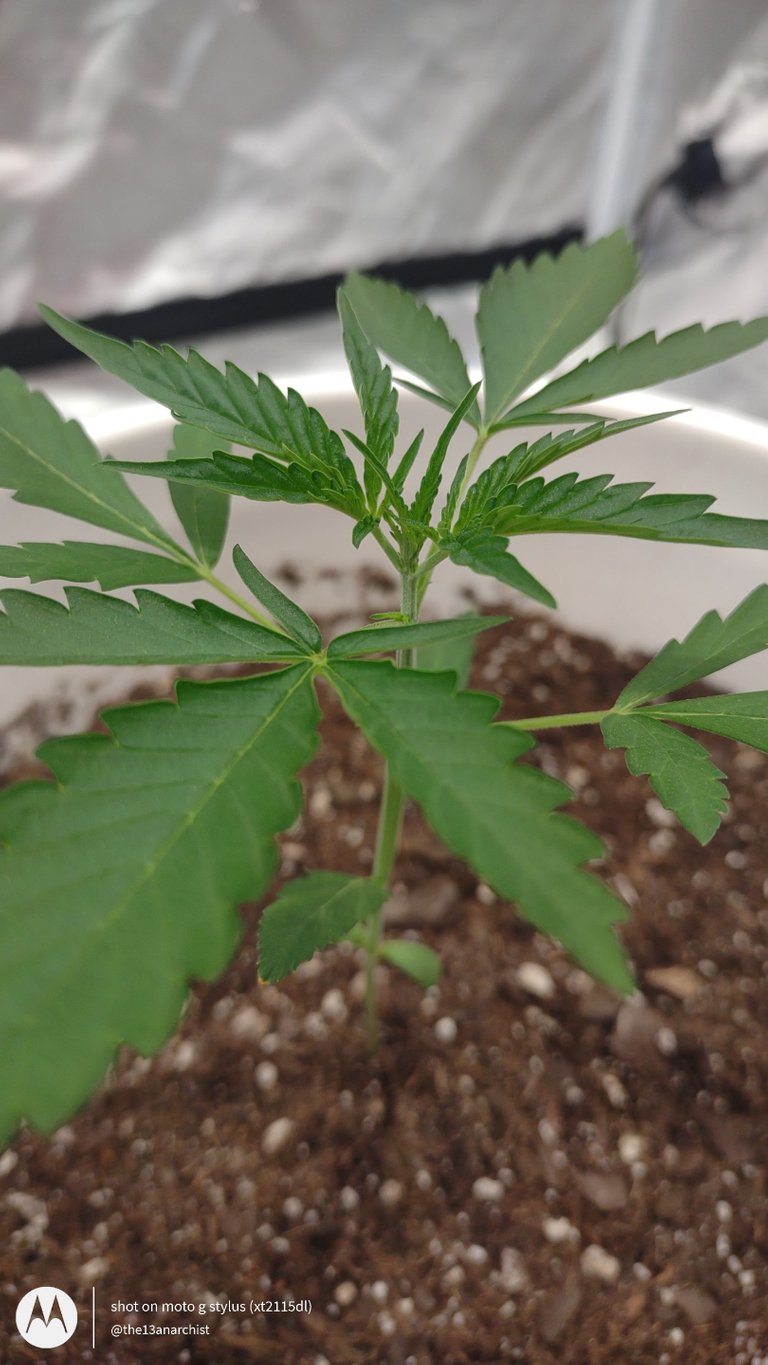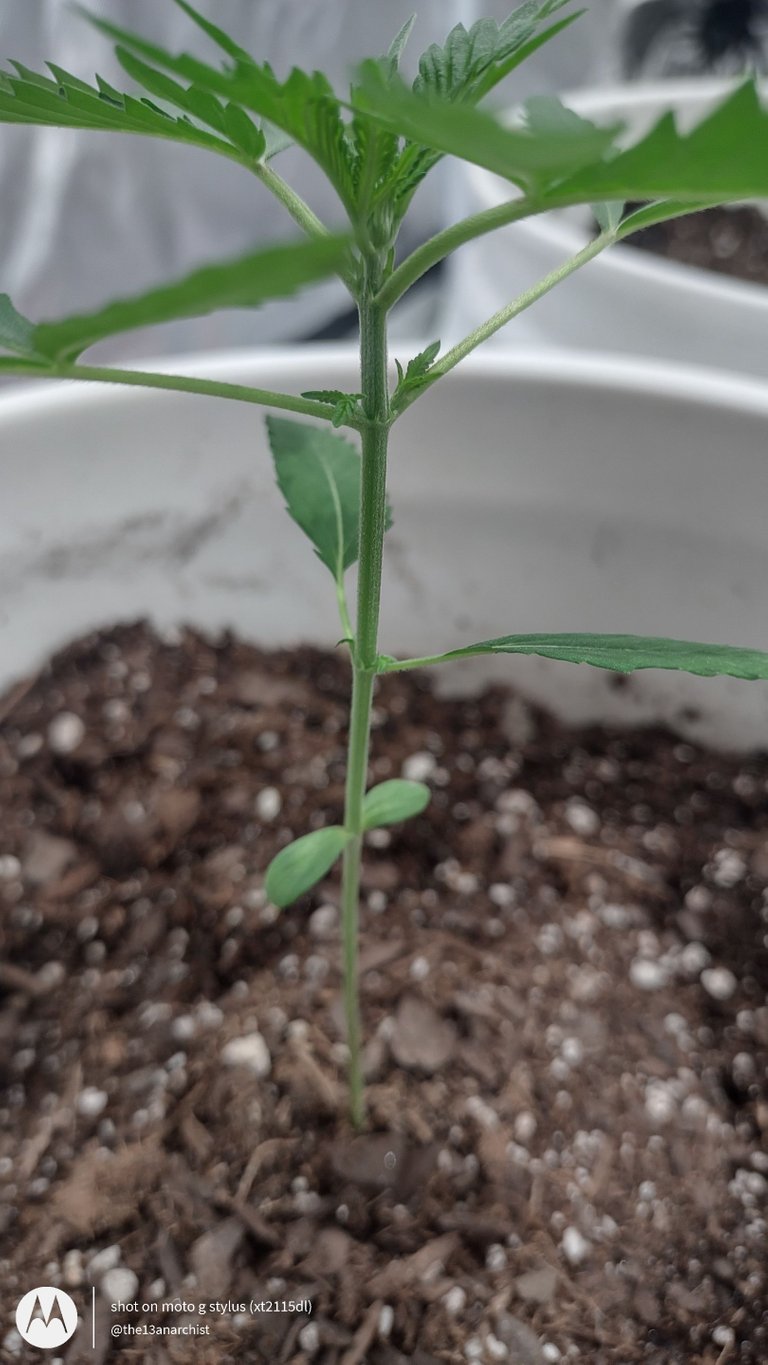 As I've said, I am worried about light coverage and penetration, so I'm still tweaking my setup to see exactly how everything works, and to see how the plants react to certain stimuli!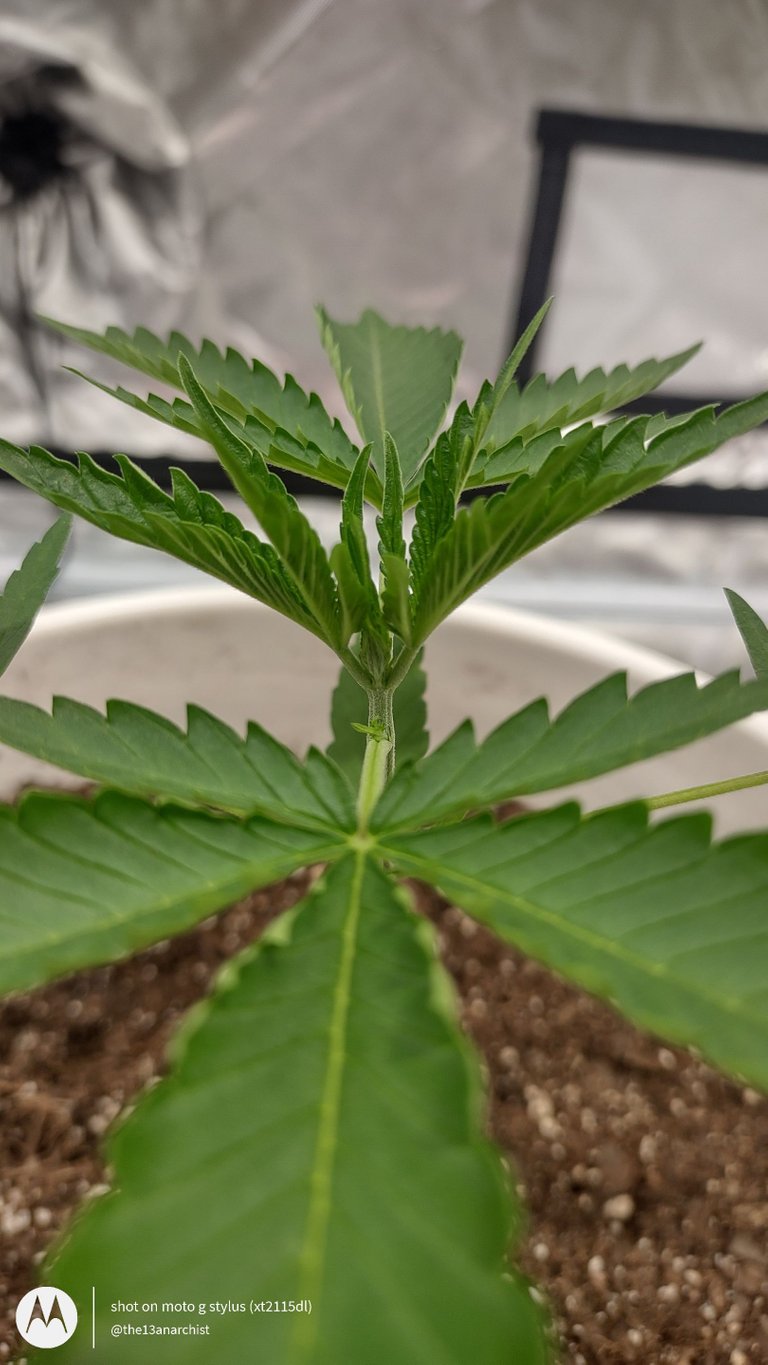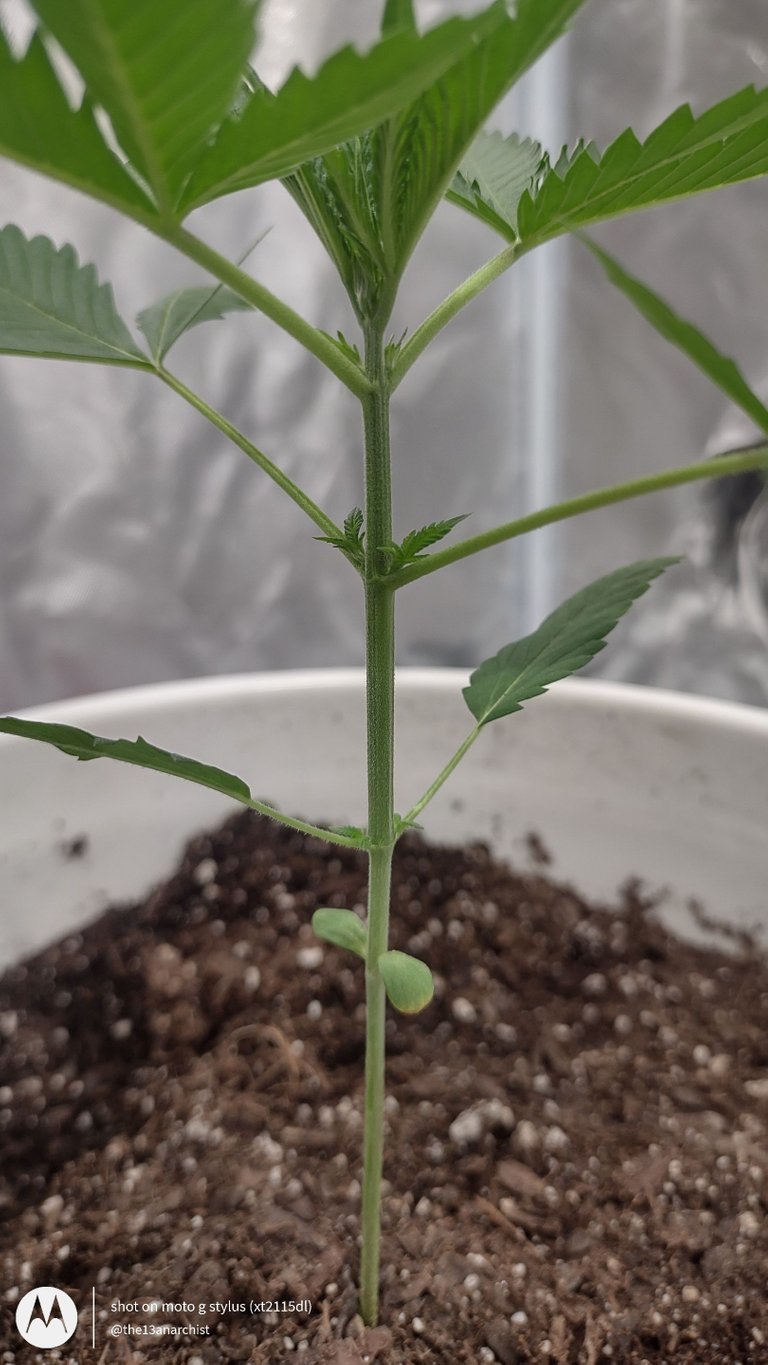 As of December 4th, these babies are still making incredible progress on a daily timeframe, but after seeing how the light started to effect the plants once I lowered it, I went ahead and moved it back up. This time, I placed it at around 5 feet in height, and started monitoring to see how the plants reacted.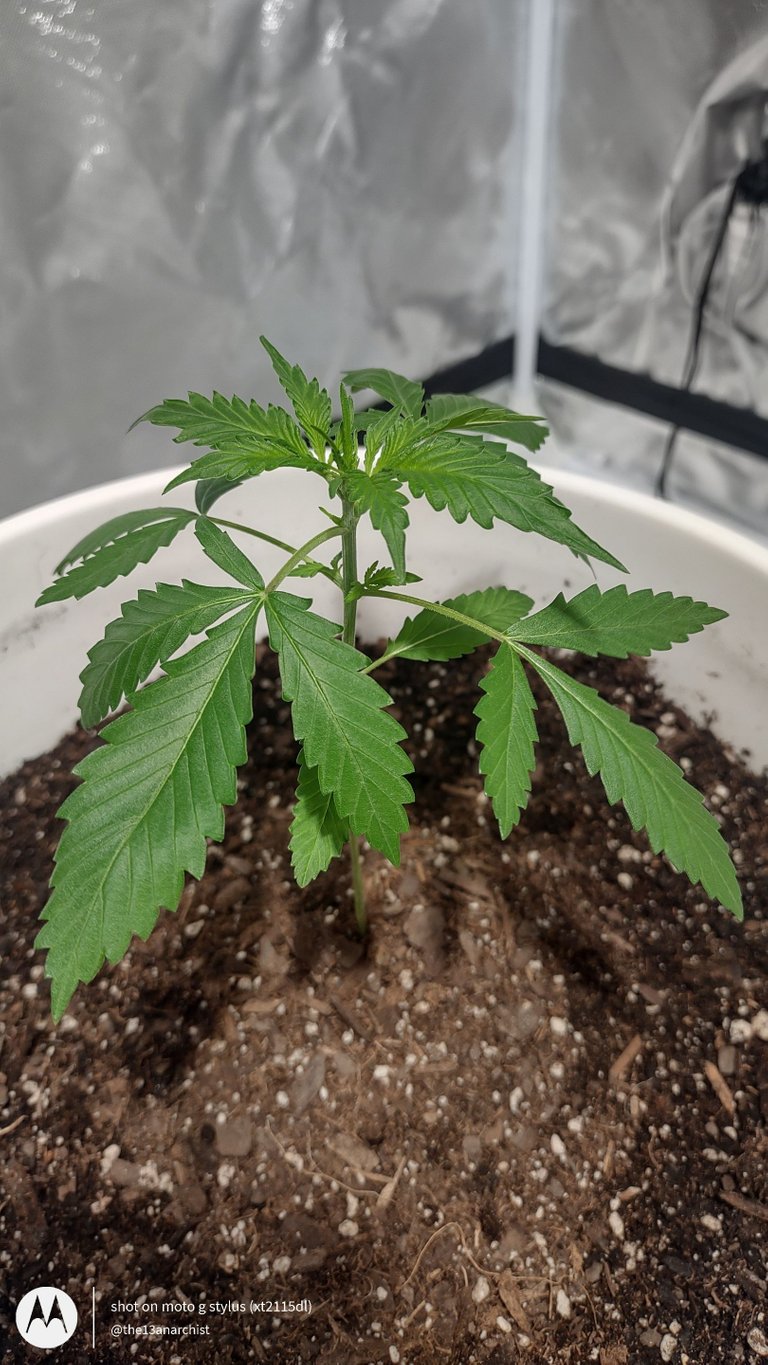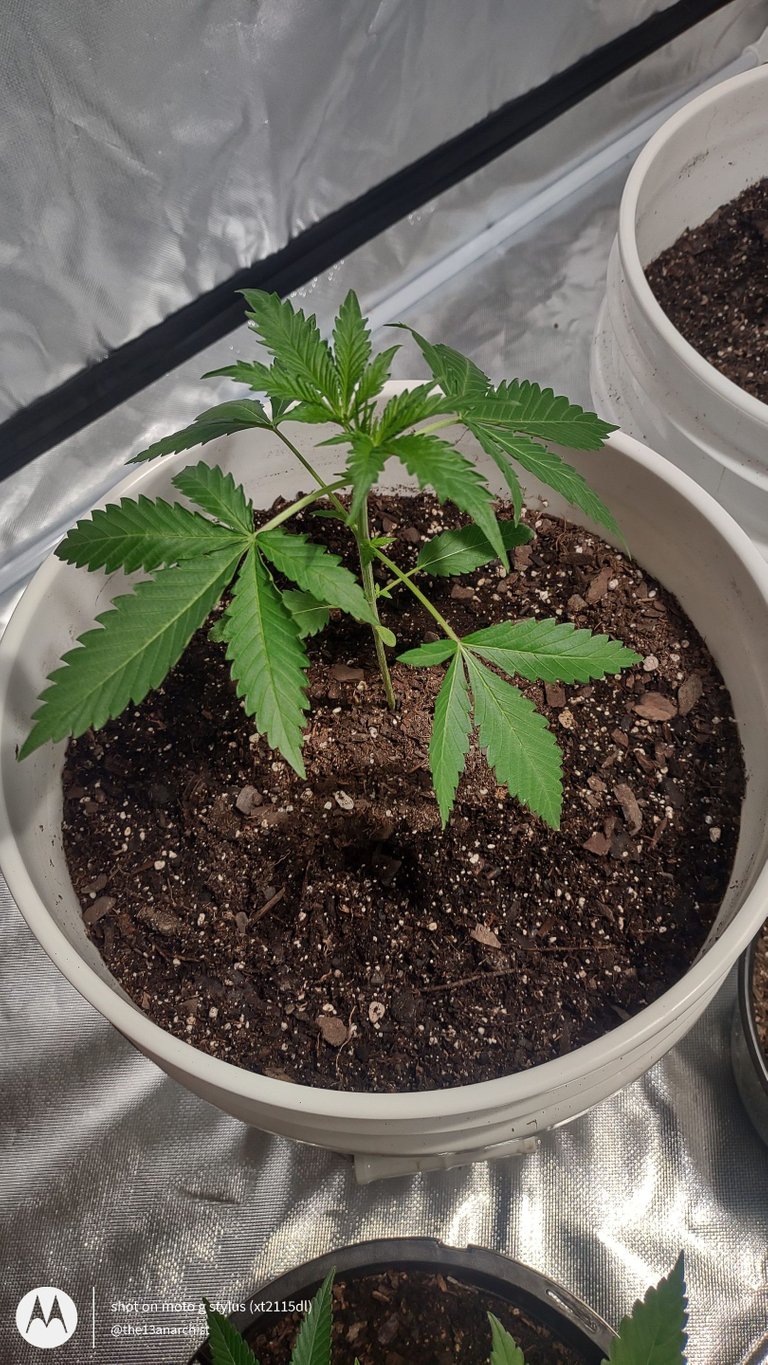 In the pictures that were taken on December 5th, you can see that I moved the [Durban Express x Toasted Tangerine] Testers to the front row of the tent!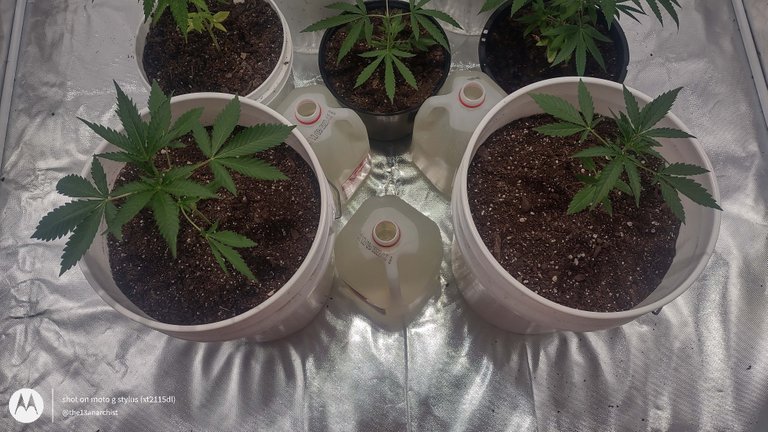 Since these ones are the biggest out of both sets of testers, I figured that both of the [Toasted Tangerine F2] plants would benefit more from being towards the back! So, we'll see how it goes from here!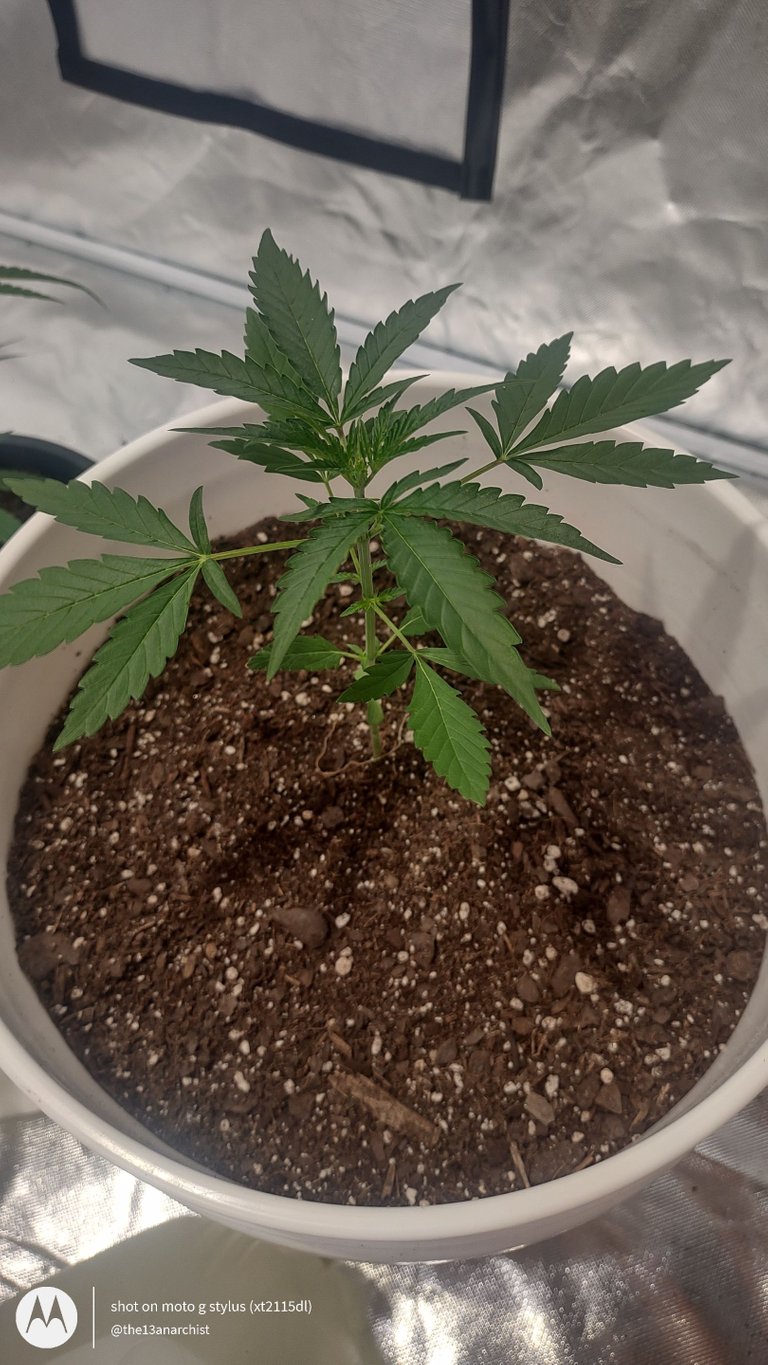 It's now day 17 since they popped from the soil, and they have absolutely exploded! As I said, I do want to top these ladies, so I'll probably be doing that within the next few days or so as well, as they have just started to grow their 5th node, so stay tuned for that!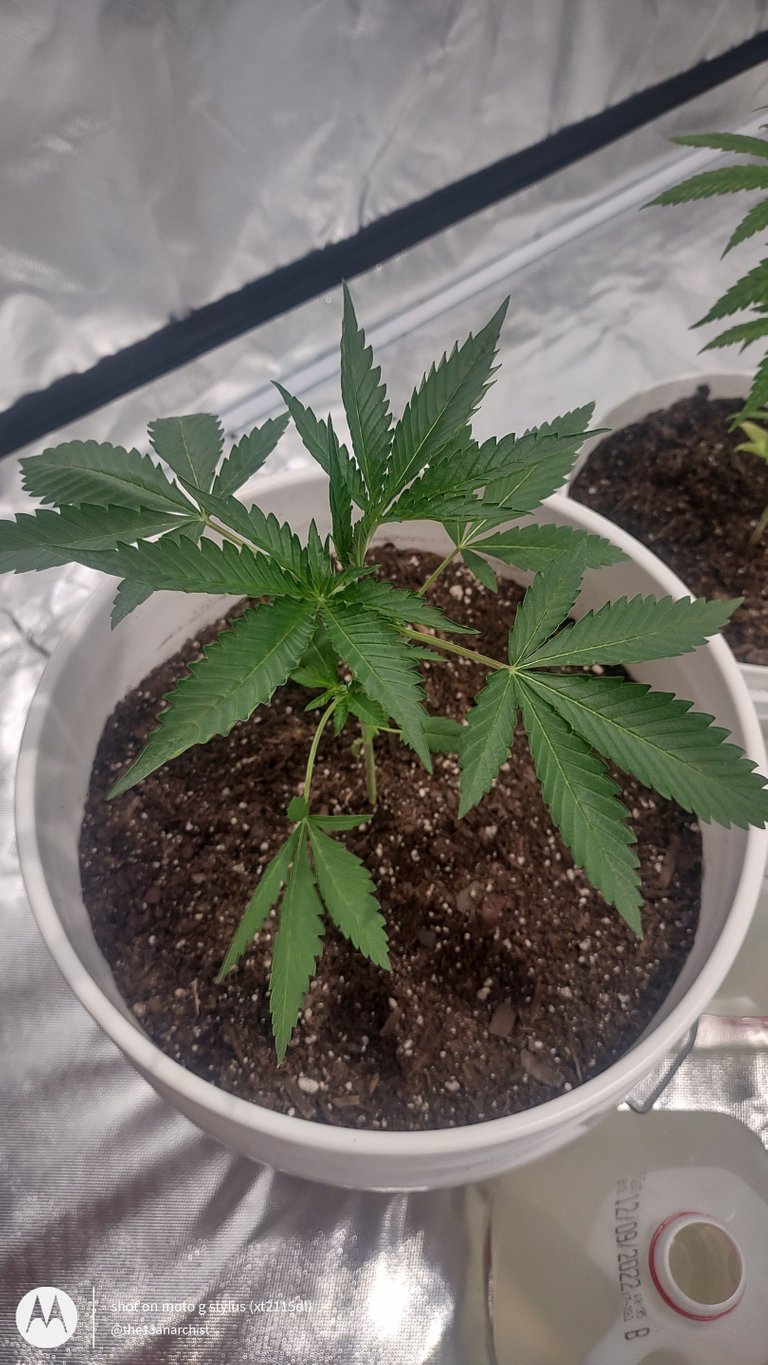 I also found some cloth "Smart Pots" amongst the equipment that my friends gave me, so I'll be able to test those out on the next set of "Macronut" Testers, the [Ghost Toof x Toasted Tangerine], which means I'll officially be running the entire Tester Lineup from @bifbeans breeder Macronut!
But, I think that's where we will end this post! I hope you all have a great week, and don't forget to tune-in next week for another "After Hours" Update! Stay Trippy, My Little Hippies! ✌️💚



New to Hive? You can sign up here to start earning rewards on your own content!
---

Have you heard of the Saturday Savers Club yet!? Head on over to the @eddie-earner account to learn better savings habits from like-minded, savings-oriented Hivians, as well as the ability to earn interest on your Hive with the EDS token!
---
All Brothers-In-Farms Genetics (BIF/BIFBeans.com) Logos/Breeder Information used with permission by the awesome BIFBeans.com Team!

New Hive Logo created by the creative, Grimdank!

Banners and Blog Dividers custom created using Canva, using BIFBeans.com Logos by permission.

Signature provided by @doze, stop by his blog to see his newest Hive-inspired creations!

"Saturday Savers Club" banner was provided by @eddie-earner and @susie-saver's Saturday Savers Club blog!

All photos used were taken on my trusty old Motorola Moto G Stylus!