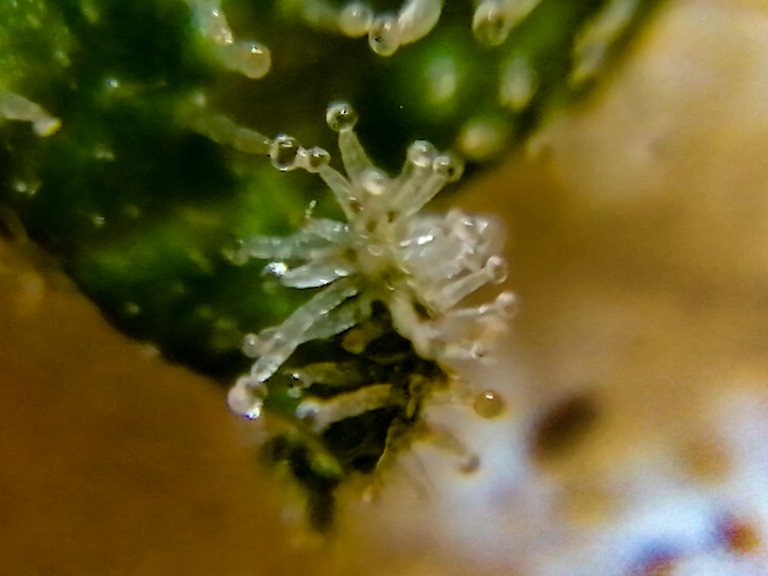 Good evening WeedCash Network, I take the opportunity of the new post to thank all those who are supporting me and I apologize if I have not reciprocated everyone, a little at a time I will try to fix it, but I'm still learning and time is always short, but thank you all for the welcome.

Today I wanted to ask you how do you choose when to pick up your girls?

I look at the % of amber trichomes, a friend who has a lot of experience in the art of cultivation taught me this. The plant can be harvested when it has all the milk-colored trichomes and are no longer transparent, with at least 20% amber. Even if it can be harvested at this stage, it has not yet fully developed the aromas in the terpenes which will be more volatile and the effect that rises very quickly but not very long-lasting.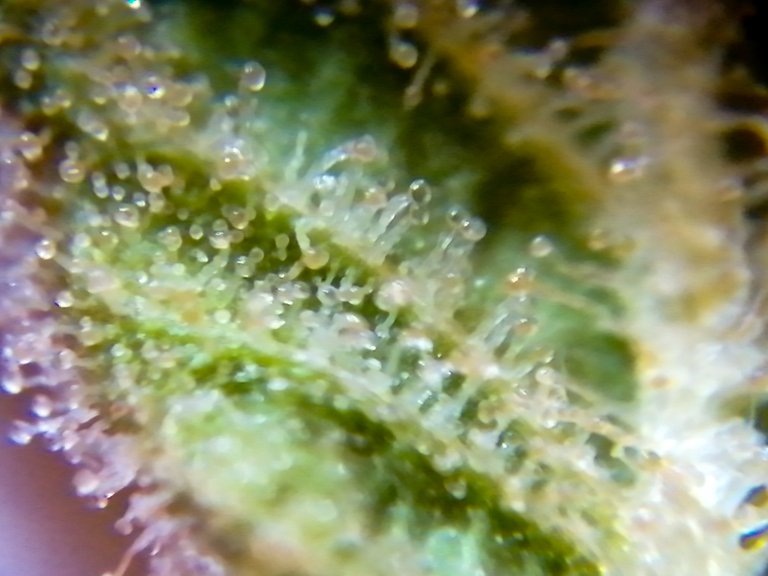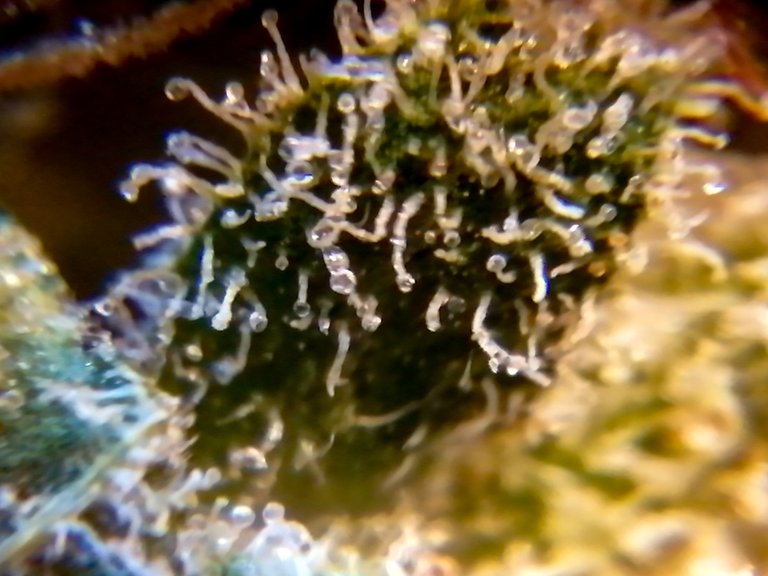 While if we wait for the trichomes to be almost all amber in color, the effect will rise slowly and last longer, with the aromas of the terpenes more marked. But be careful not to delay too long, because terpenes and trichomes start to deteriorate and lose their effect.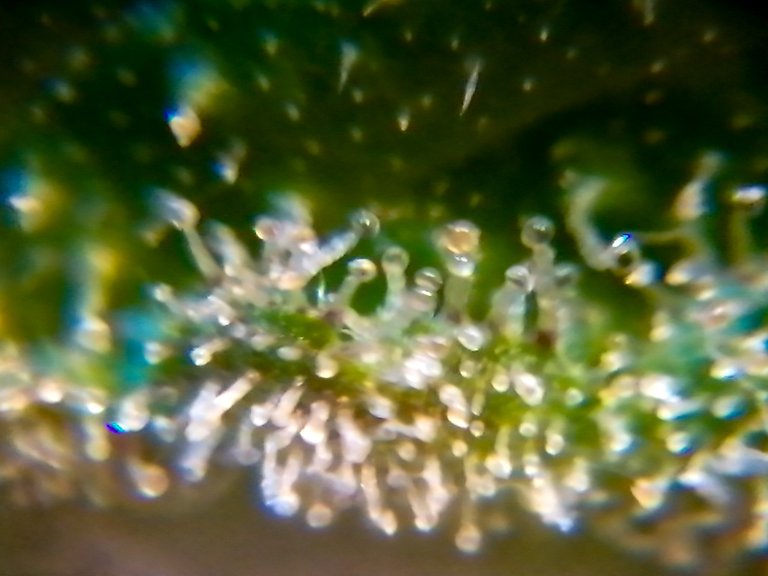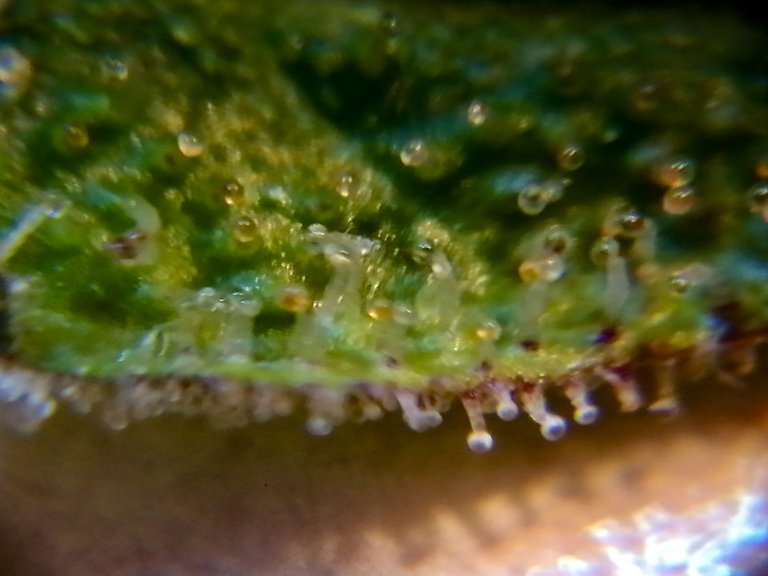 There is a balance in between which I appreciate the most and I try to harvest when about half of the trichomes are amber in colour. But it is very subjective, it goes to personal tastes based on the effect you want. How do you prefer?
I used this microscope for my phone camera to see the stage of my trichomes. I apologize if the photos are not of great quality, but I find them very beautiful and I wanted to share them, they look like expanses of mushrooms :).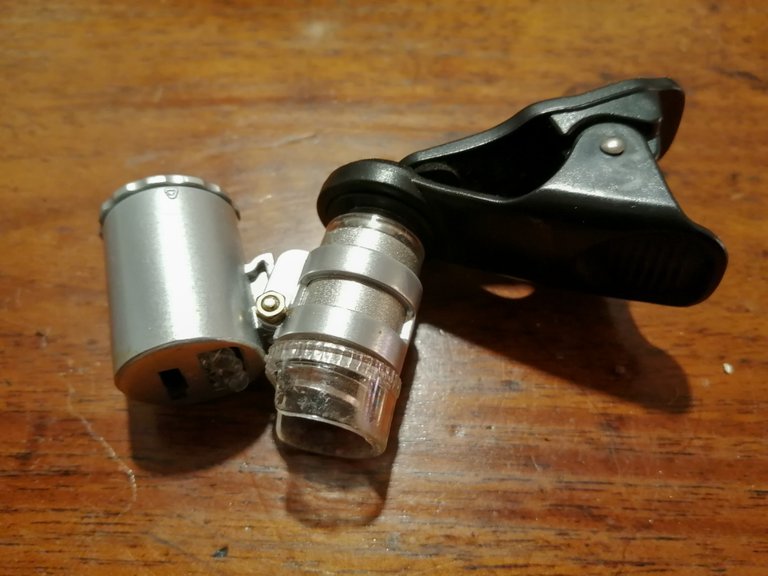 In the future I want to buy a PC microscope, to be able to observe my girls' resin better and in greater detail. But for now I have to settle for this.
As you can see from the images, the time has now come, even the last two plants are ready to harvest, all the trichomes are milky and many have turned amber.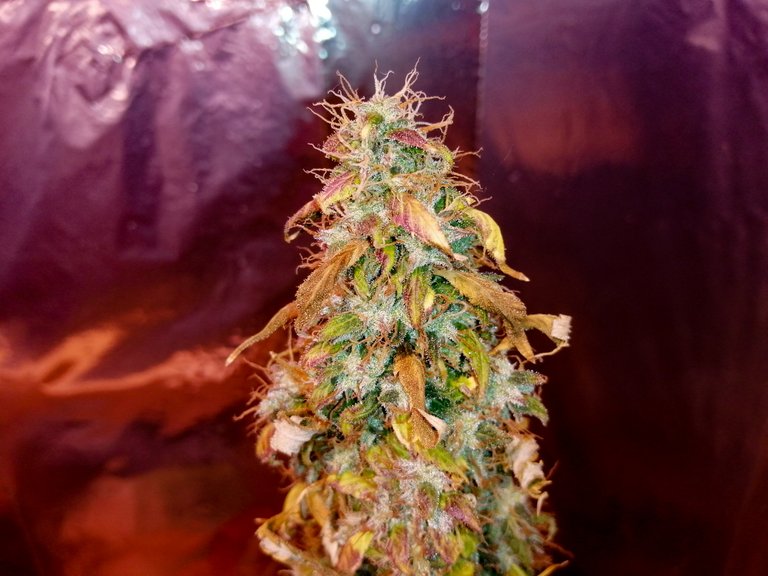 I also used the microscope on the resin of the bottom of the grinder, you can clearly see the trichome heads if they have passed through the mesh, but there are also several other pieces of green organic part, in fact my grinder has a medium thickness of metal mesh, although I don't remember how many microns.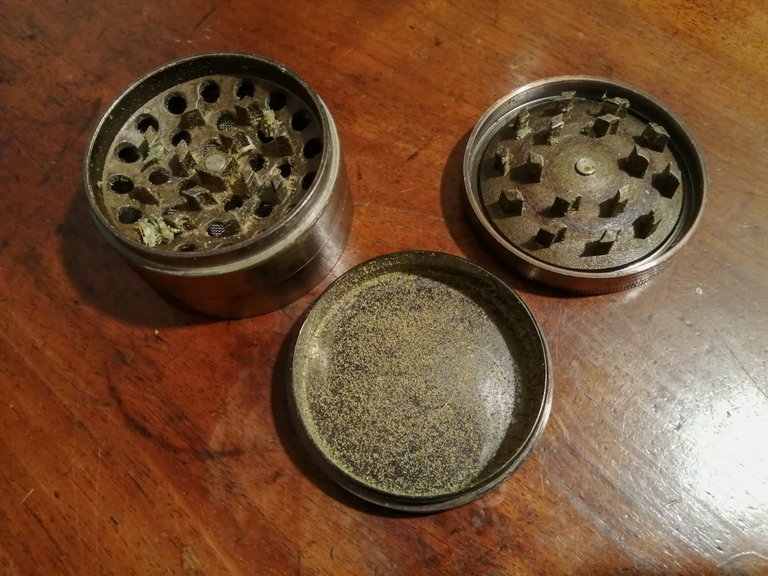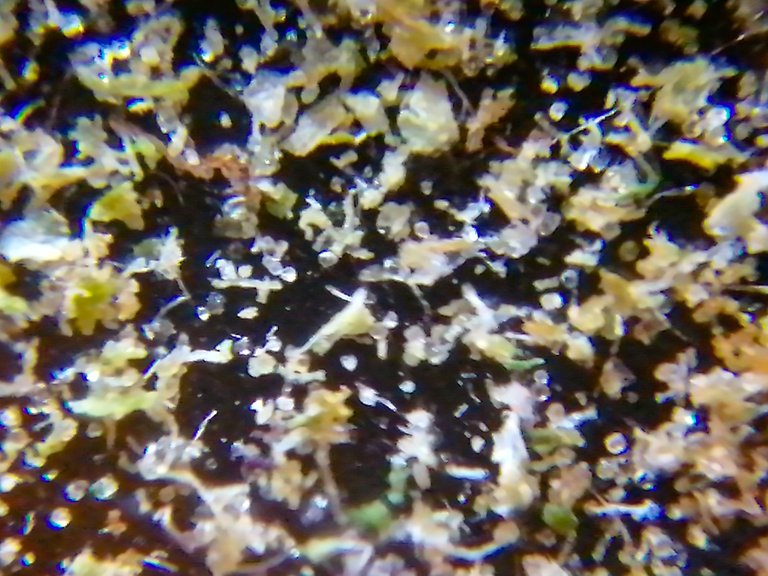 Friends, I hope you enjoyed this post and my trichomes. Let me know what techniques you also use to choose the right time to harvest. In the meantime, I'll show us how the new cycle is pursuing after only 3 days, I'm very happy because they're all doing great and even the one in difficulty is pretty healthy.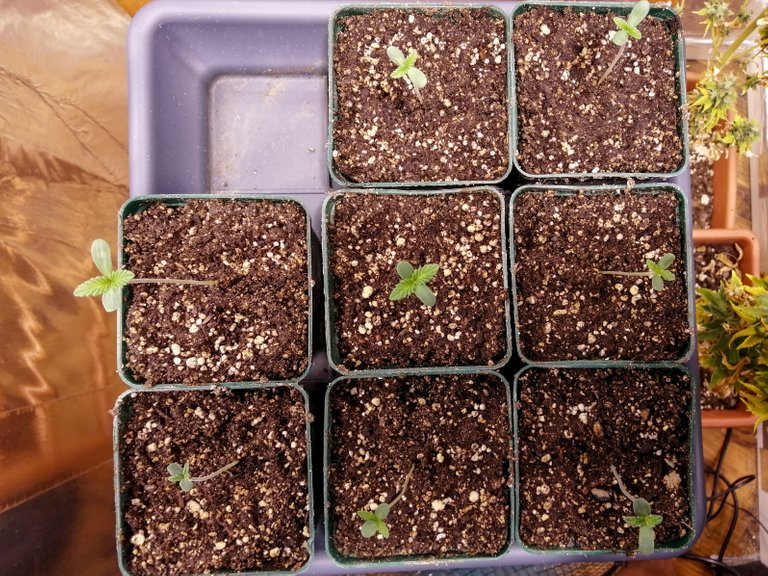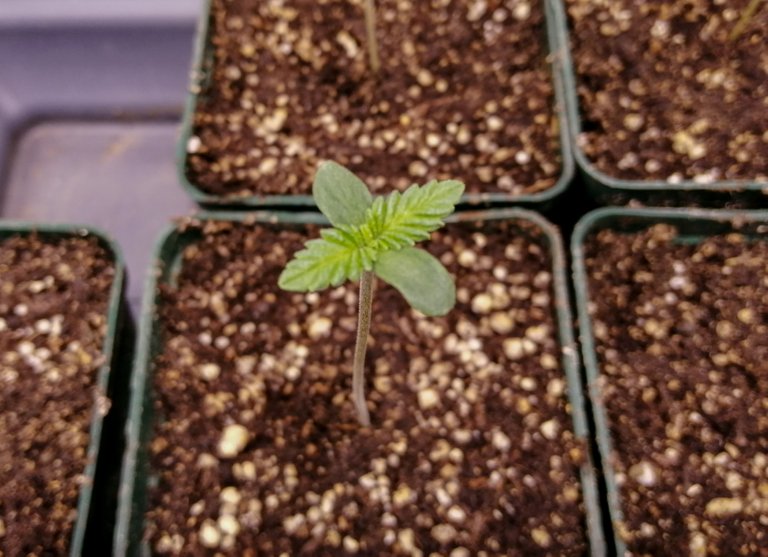 Happy 420
---
All the photos in this post are the property of the author, any content that represents hemp is for illustrative purposes only and intended for the personal use of the author only, there are no profit purposes of any kind. Thanks and good relaxation to all.