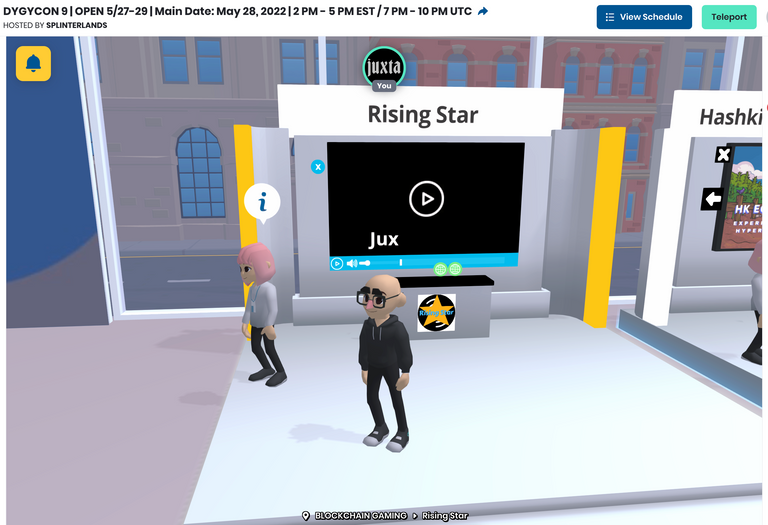 DYGYCON 9 starts today and it's TOTALLY FREE and ONLINE!
Rising Star has a booth and I will be there to answer questions on and off throughout the event. That's me with "Jux" above my head.
@stickupboys will also be wandering around giving out virtual Stick Up Boys masks so keep an eye out for them so you can grab yours and wear it with pride!
Hope to see some of you there during the next few days.
Cheers and rock on \m
Jux.