Hi guys! I want to share my thoughts about the game.
I've been playing Rising Star for a long time. But now I feel like I'm stuck in the game. Every day I complete missions, but there is no goal where to move on. Playing for fun is a bit of a waste of time for me. I am stuck.
Earning real income, albeit with investments, would be more interesting for me. And I was wondering how much you need to invest in order to earn at least $ 100 extra income per month?
How do you think? Have any of you made these calculations?
How to calculate estimated income. My thoughts.
Maybe my math is wrong, but I tried to think logically. In order to double your income, you need to double all the parameters.
For example: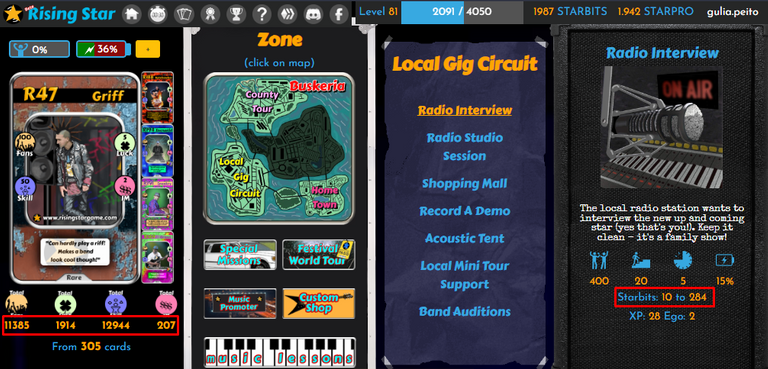 If I want to double my earnings on this mission, I should have 22k fans instead of 11k.
A little more math:
Let's take one mission that I do quite often and try to figure out how to double the maximum earnings.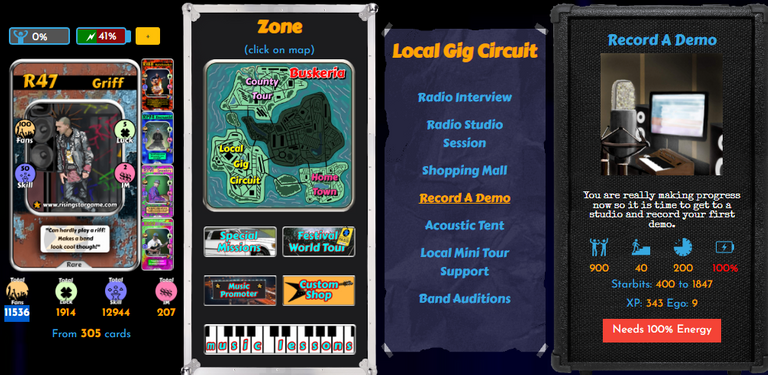 To find out how many starbits one fan brings into this counter, I will divide 1847 by 11536

If I have twice as many fans, say 23,072. Then I take that number 0,1601074895977809 and multiply it by 23,072.
0,1601074895977809 x 23,072 =

SO, if I want to see on this mission for example 10 000 maximum starbits earnings, I need ~63k of funs.
These are just thoughts. I could be wrong as I don't know the progression by which this increases. I don't know how it's done in the game itself, but it's just a guess.
If you earn some money in the game, write in the comments how much money was invested in the game.
Also share your thoughts. Thank you for your attention!