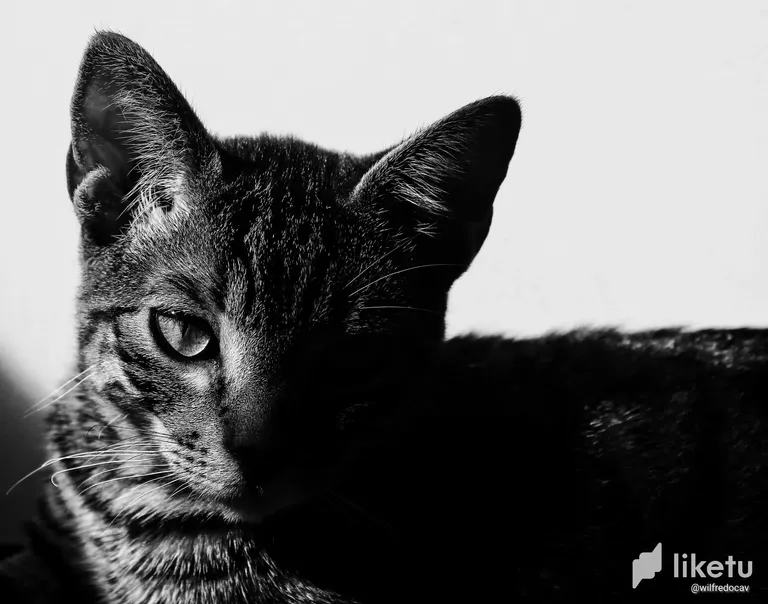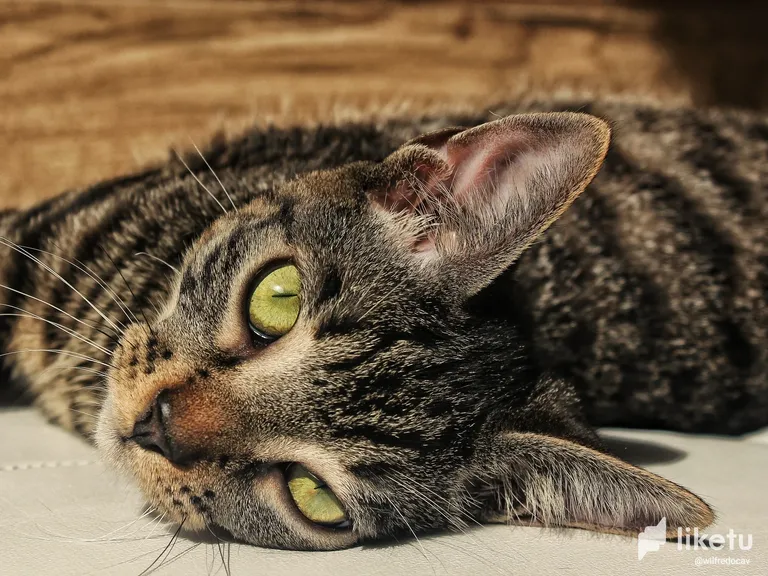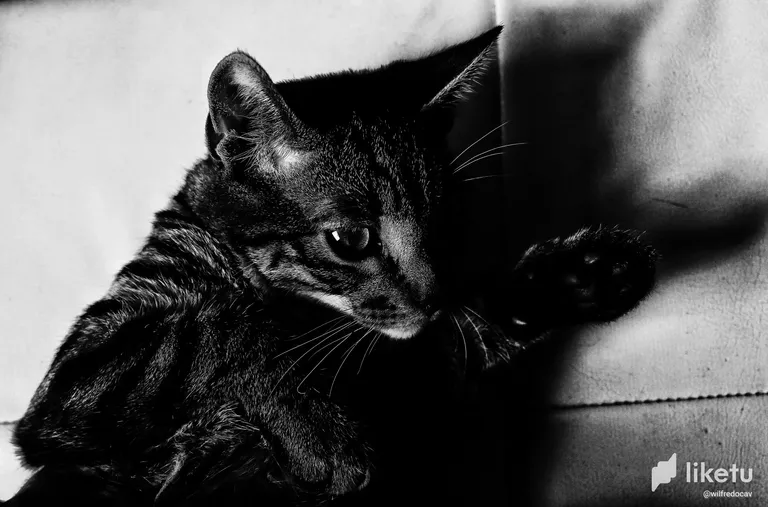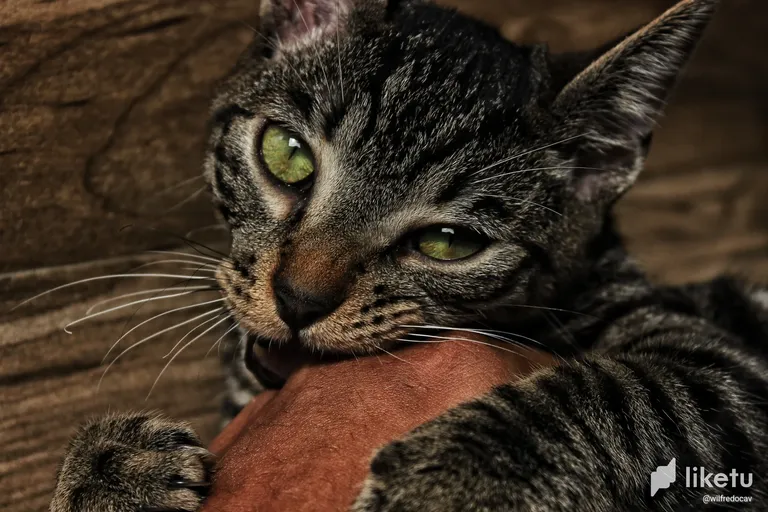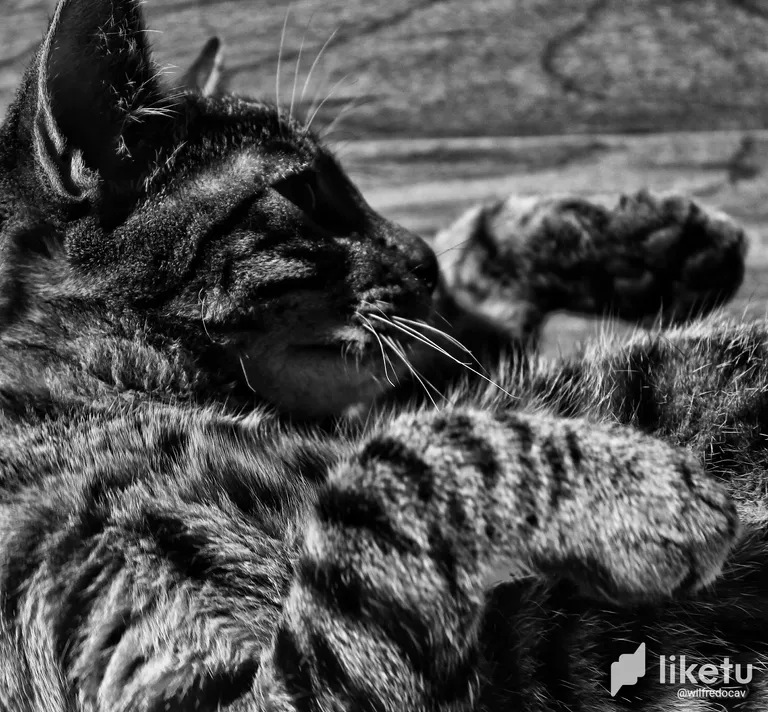 Today while I was playing with my little cat Dio, I decided to take some pictures, and since I have been taking pictures of him the first moment he arrived at home, I have noticed how Dio has been growing, even becoming a little bigger than my cat Kira, who is already an adult.
Without a doubt, every day that passes Dio is growing rapidly, and although he looks in the pictures like a serious cat, in reality he is very docile but very mischievous. Unlike my cat Kira, who doesn't let herself be touched or carried a lot, Dio is more devoted and sweet, but in the end both cats love each other equally and it is understood that each cat has a different personality, it's normal.
Now, with respect to the technical aspect of these photographs, I have reproduced 3 photographs in achromatic and 2 in color, to vary with the compositions. Therefore, the black and white photographs, I tried to play with the shadows and the most illuminated parts, while the color photographs, I tried to give more notoriety to the better leveled contrasts of the cat's color range.
In this way, I made possible this photo shoot of my cat Dio, at the least expected moment, taking advantage of the place and natural lighting, as I always like to use in most of my photographs, where the main focus is the management of natural light, especially the sun.
All photographs are my own and were taken with a Canon T3i camera.
Español
En el día hoy mientras jugaba con mí pequeño gato Dio, me dispuse a sacar algunas fotografías, y desde que le he estado tomando fotografías al primer momento que llegó a la casa, he notado como Dio ha venido creciendo, incluso llegando a ser un poco más grande que mi gata Kira que ya es adulta.
Sin duda, cada día que pasa Dio va creciendo rápidamente, y aunque se vea en las fotografías, como un gato un poco serio, en realidad es muy dócil pero muy travieso. A diferencia de mi gata Kira, quien no se deja tocar o cargar mucho, en cambio Dio es más entregado y dulce, pero al final los dos gatos se le quieren igual y se entiende que cada gato tiene una personalidad diferente, es normal.
Ahora, con respecto al aspecto técnico de estas fotografías, he reproducido 3 fotografías en acromático y 2 a color, para variar con las composiciones. Por consiguiente, las fotografías en blanco y negro, busque jugar con las sombras y las partes más iluminadas, mientras que las fotografías a color, busque darle más notoriedad los contraste mejor nivelados de la gama de colores del gato.
De esta manera, hice posible esta sesión fotográfica de mí gato Dio, en el momento menos esperado, aprovechando el lugar y la iluminación natural, como siempre me gusta utilizar en la mayoría de mis fotografías, donde el mayor enfoque es el manejo de la luz natural, sobre todo la del sol.
Todas las fotografías son de mí autoría y fueron tomadas con una cámara fotográfica Canon T3i.
---
For the best experience view this post on Liketu