"When I stare at the sky, I see you. When I stare out into the ocean, I see you. When I'm looking at the moon, I see you. Geez! Would you move aside, you're constantly getting in my way. - Hussein Nishah"😁
Hehehe - My wife is not like that and she certainly does not get in my way when I try to click the many moods of sky.
The most mesmerizing one is of of the milky way ...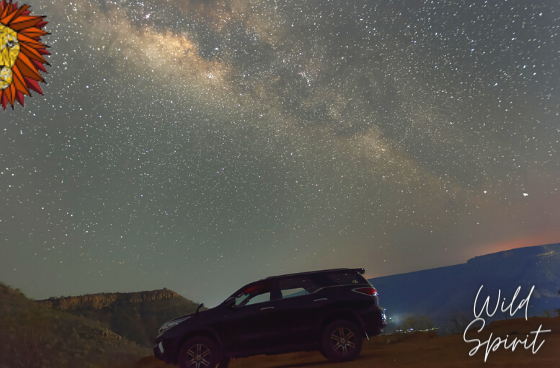 Splendor of the milky way
Parked on a hill side, on a crisp cold winter night, the splendor of the milky way, as it slowly rises over the SE horizon, overwhelms me. Formed with gazillion stars, this view of the sky showing the arms of our very own galaxy, is stunning.
Not to be undone by the beauty of the nights, the sunrises compete for attention too. A mind blowing view, with the sun poised perfectly on top of this tall ancient temple is a sight to behold.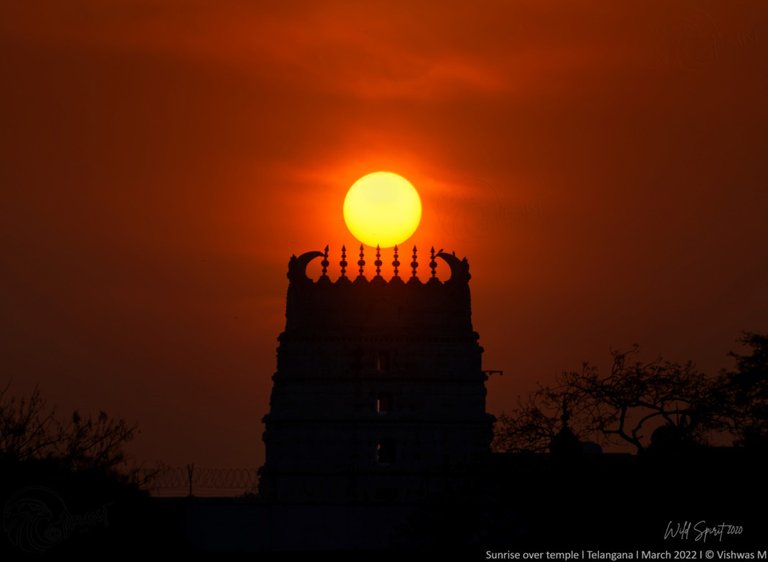 Eye of Sauron? Perfect alignment of the sun on a towering ancient temple
While it makes me wonder about the astronomical knowledge of our ancestors, enabling them to build temples and other monuments with such perfect alignments on solstices, it also reminds me about the Eye of Sauron from Lord of the rings. 😀
Sometimes I try to take a closer look at the nightsky to capture the beauty of some stars and nebulae. With my DSLR and lens combination only, this is a tough task but I have managed to build my own star tracker rig and it helps me to capture some of these like the Orion nebula cluster which also shows the running man nebula...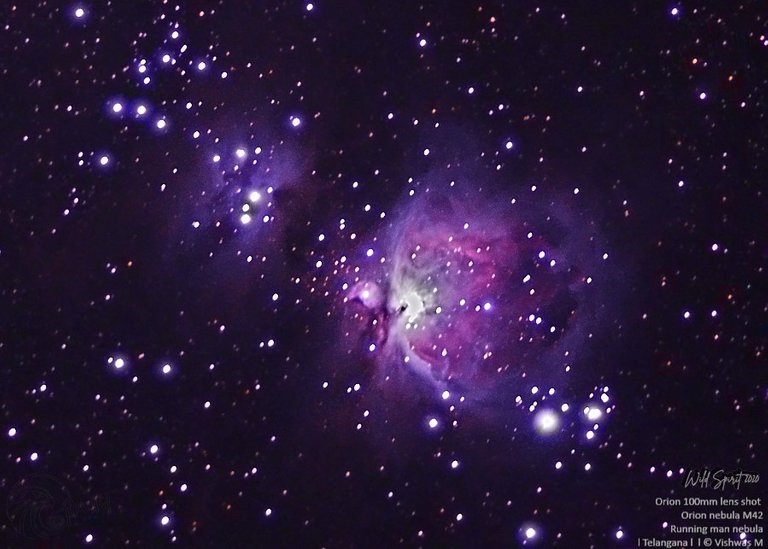 Orion nebula captured with DSLR and lens - No telescope!
Not only the Sun and the stars, Moon has it's own beauty too. Though I have photographed the moon countless times during my night photography sessions, here is a view of blood moon.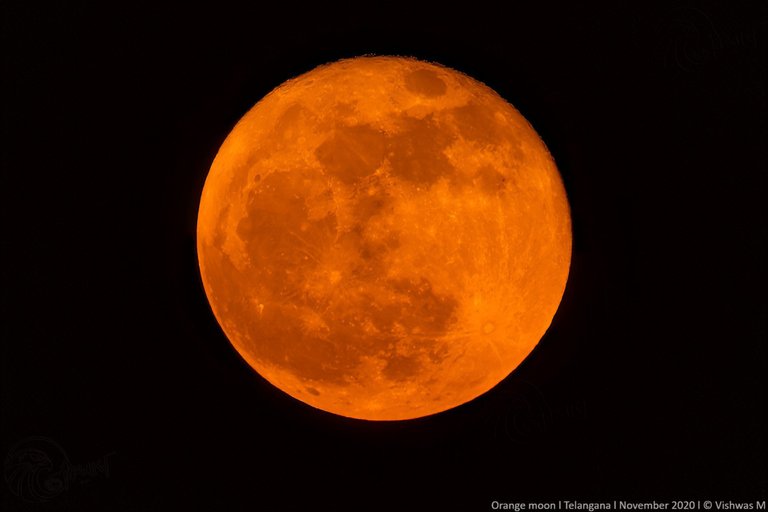 Breathtaking beauty of blood moon
While sun, moon and stars are beautiful, it is not necessary that you always need them for beautiful pictures. Exotic splash of colors that the setting sun leaves behind is also fantastic to watch.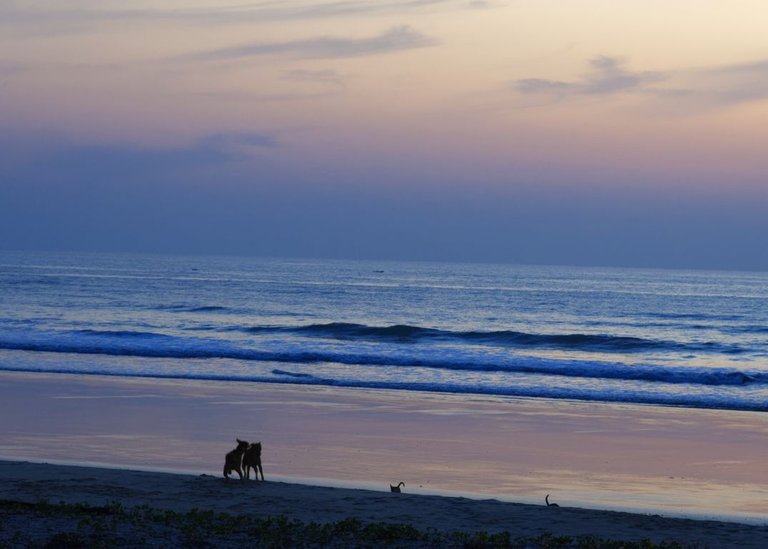 Quiet evening sky with a plethora of colors
Sometimes, it is fun to capture planets too. Especially when they align or come close or do some other special thing as they move in their heavenly orbits. Here is a pic I took this week of the alignment of 4 planets!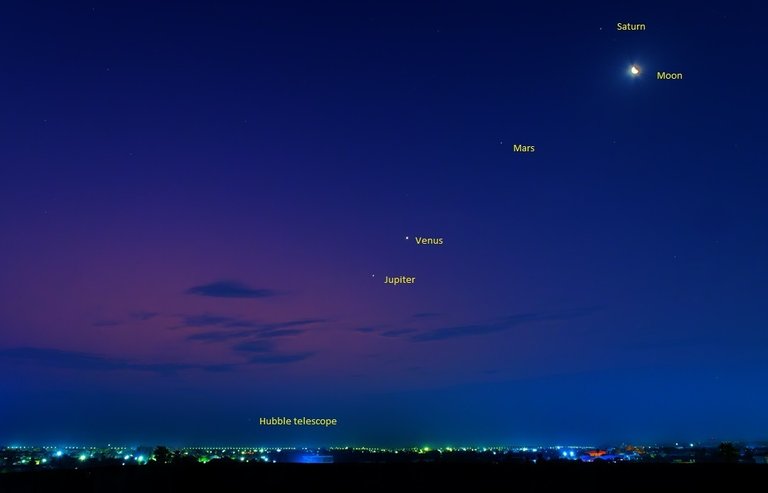 Conjunction of 4 planets and the Hubble telescope too!
It was just grand to see Saturn, Mars, Venus and Jupiter, which have really different orbits align so perfectly in a line. I have labeled the planets since they are so small to spot.
Usually I do not take selfies but could not resist the urge to take one with this great planetary event. So, here it is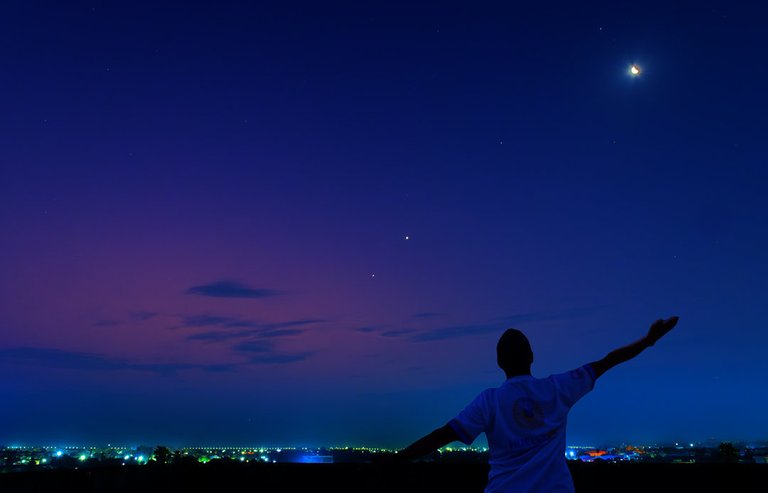 Saturn, Mars, Venus, Jupiter and I
Finally, I will end my monologue with this final image which I took at the beginning of a year, signifying for me a new beginning with lot of hope, peace and prosperity for everyone...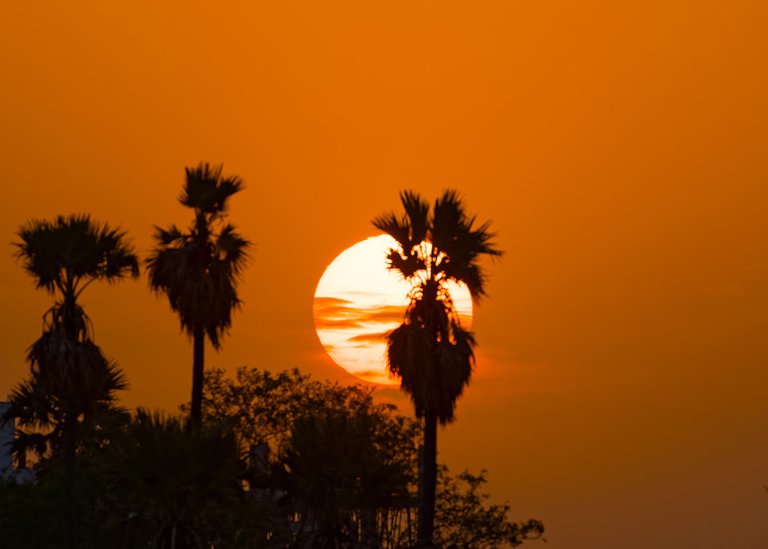 Sky at dawn - a symbol of new beginning and hope
I love to capture these pictures with my DSLR and lens combo only (not even a telescope for Astro photos). What do you think of them? Please comment freely and let me know...
Please feel free to let me know if I can do anything to make my shots or posts better. Looking forward to guidance from all experts and members of this great #photographylovers community.
Have a nice day everyone. Cheers!