Water is boring - isn't it? To drink - yes but to photograph - No! Read on to see some interesting pics I took...Especially the last one!
It takes lot of technology and nerdy efforts with camera, flash and nature, but in the end - worth it!
Water as a resource and saving it is always a global discussion subject. I really like some of the funny quotes that promote saving water...
Save water, shower together! - Unknown😀
Another funny slogan is ..
Drink beer, save water! - Unknown😀
Since I am not so creative in slogan writing, I try to promote awareness about water as a resource through beautiful images that I capture during my wildlife photography related travel. The one below is one of my favorites. Flowing water, smooth rocks - it is as if the water is frozen in a fluid motion isn't it?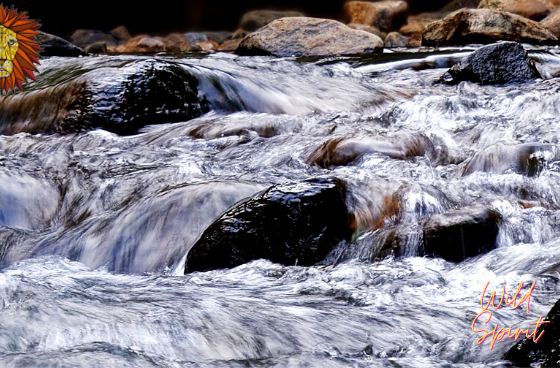 What is life without water?
Since I was on a wildlife trip, I did not have ND filters etc which are routinely used by landscape photographers to take long exposure pictures of flowing water easily. I had to wait for light to go down and then play with aperture to get this shot. Did I do well ?
The ocean is another form of water that is interesting because of its' many moods. Sometimes it can be calm and very colorful like this evening on a beach...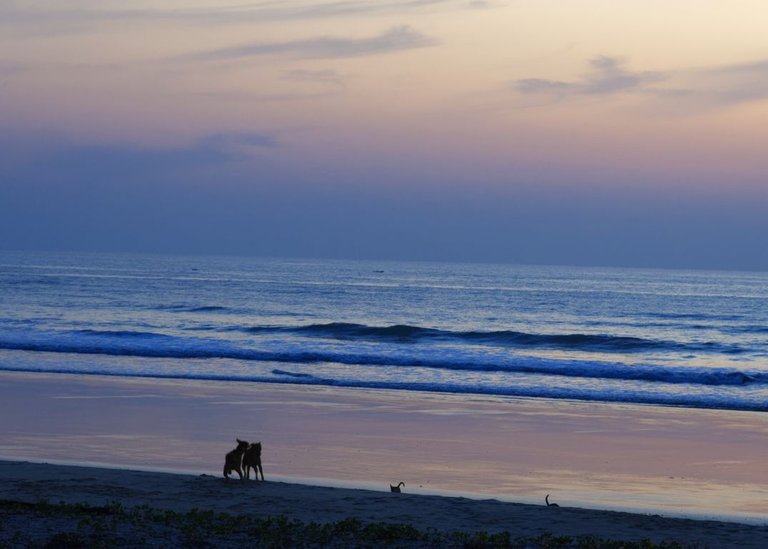 Deceptive calm of the sea
At other times, waves pound on rocks and create a violent form of nature that is interesting to freeze - like the one below...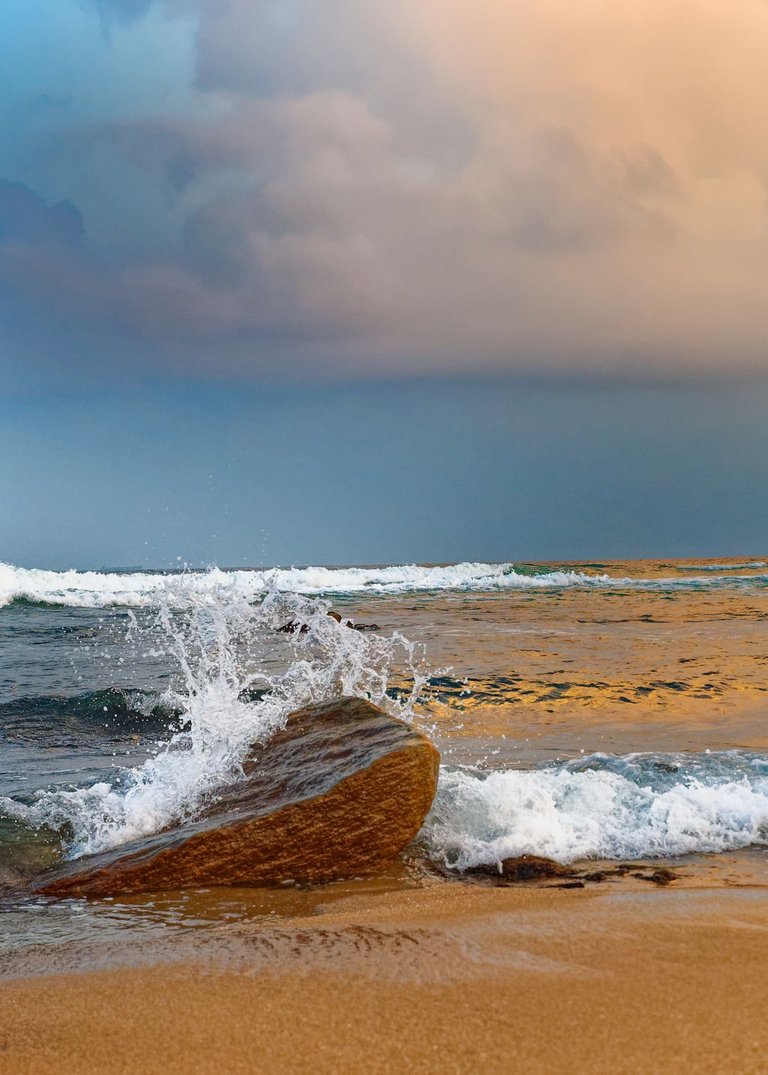 Rage of water
Streams that trickle through jungles is another beautiful form of water that we notice...

The life force of jungle
My favorite form of water photography though, is when it actually rains and droplets of rain form magic...
This is a shot I took in our backyard as a droplet of rain hit a puddle and a droplet magically appeared to float up in the high speed frames I clicked ...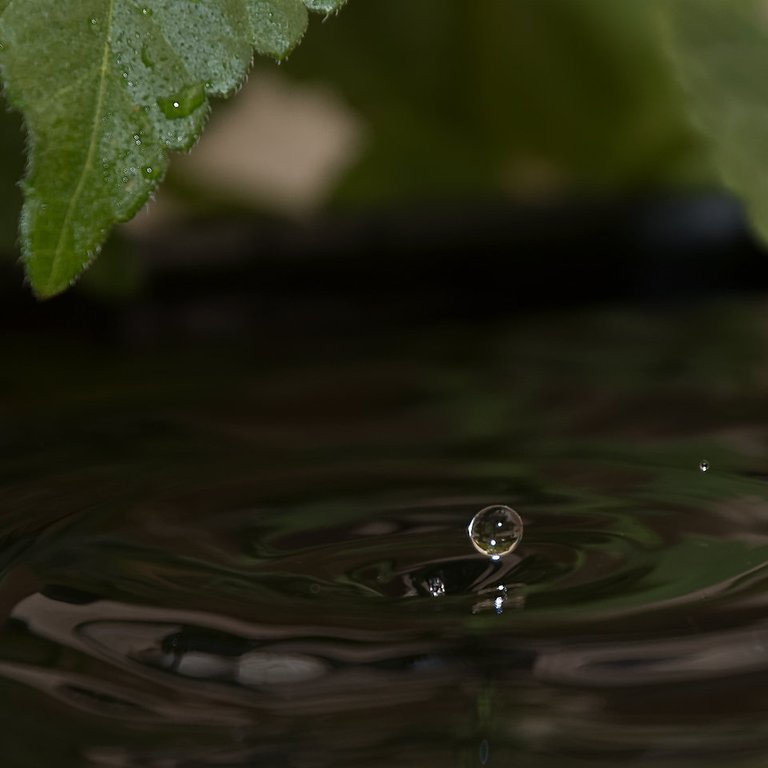 Magical rain drops
The last but not the least, I love to photograph raindrops when they form a crown on a wildlife subject. Like when this Common Kingfisher was enjoying the rain...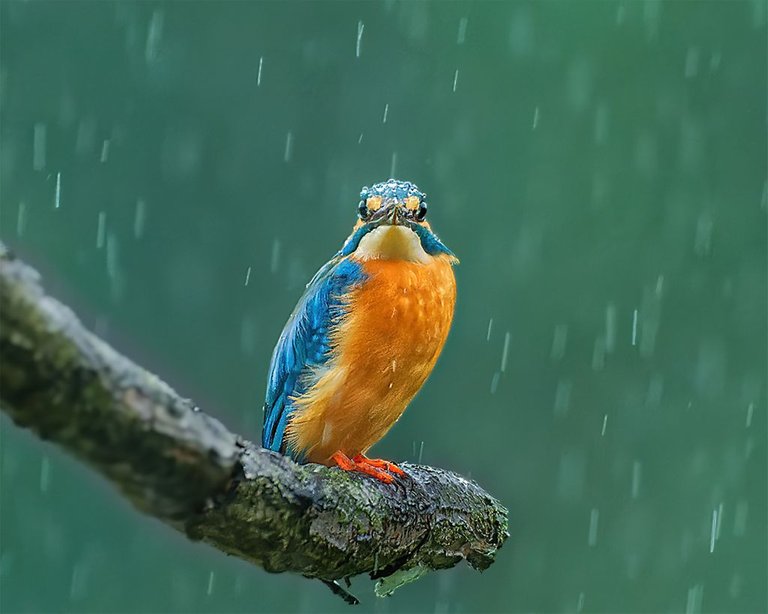 Crown of raindrops
It took me many attempts to get this picture in the rain. It was difficult and I risked my lens and camera getting soaked - somehow protecting it with a rain cover. However, it was worth seeing that crown of rain drops on the Kingfishers head - wasn't it?
Do you enjoy taking pics of water in various forms? Please share your photos, observations and comments freely. If you find any other interesting observations too, please comment. Perhaps I can get some interesting images and start a discussion through another post.
Hope you enjoyed seeing the images. I will try to bring many different types of wildlife photos/macro/Astro posts to the community. Feedback and comments are welcome,. I am still learning many techniques and always value feedback from experts in this community.
Have a nice day everyone. Cheers!