a Mini Market Friday
A post for Market Friday hosted by @dswigle, if you haven't followed her yet you should she is one of the kindest and most supportive people here on Hive, a comment from her is like a ray of sunshine on your page.
This is the one tag and challenge that I always make a point of joining, and also look through the posts of others that join the challenge and seeing markets from all around the world.
For this weeks post, I may yet again be stretching the term Market Friday, but wanted to go with something a little different and since I haven't been out for a walk for a few days I got inspired to setup a lightbox I ordered over a year ago, I had great plans to make use of it last Winter, but my Wife had a fall and ended up spending a few weeks in hospital and then was recovering at home and I needed to be there for her so photography went on the back burner for a few months, but the other day I saw a post where a lightbox was mentioned so I set mine up and was doing a few shots and then I thought some of them could fit for a market Friday post for two reasons.
I did buy the Lightbox so its in a way from a market
and the subject matter is like small shops so also Market related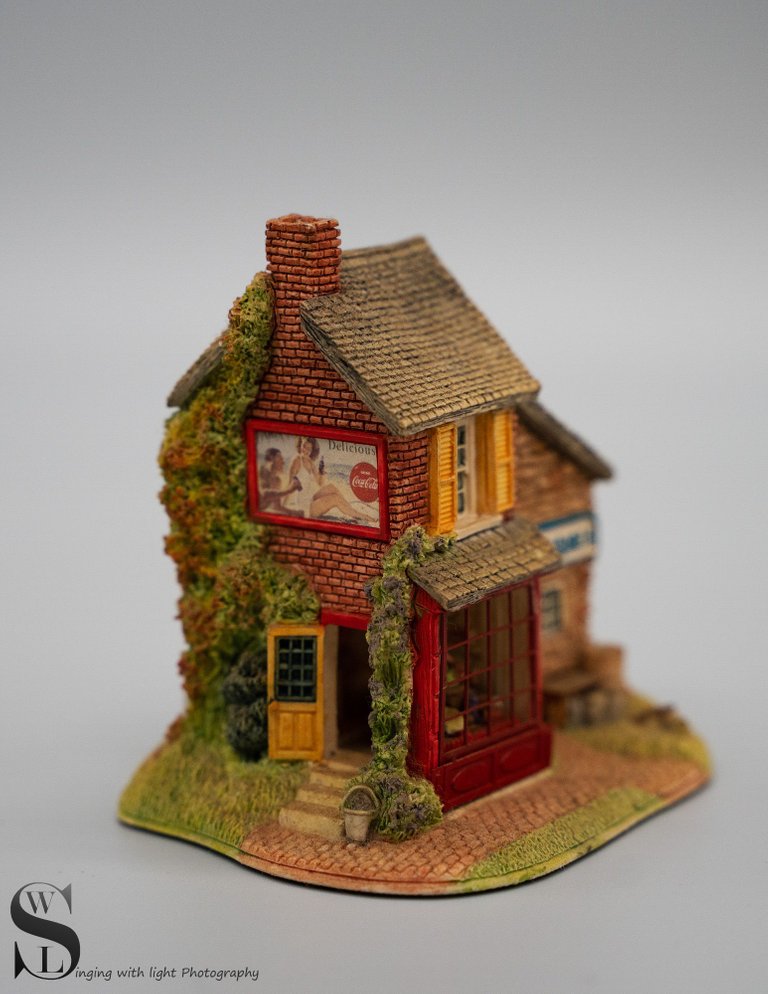 Sony A7iv 64mm F4 1/250 Sec ISO 1000
Click here to view larger



Now the title Mini Market Friday is because these photos are of some of my collection of small Coca Cola related houses, is the coca Cola sign on this first one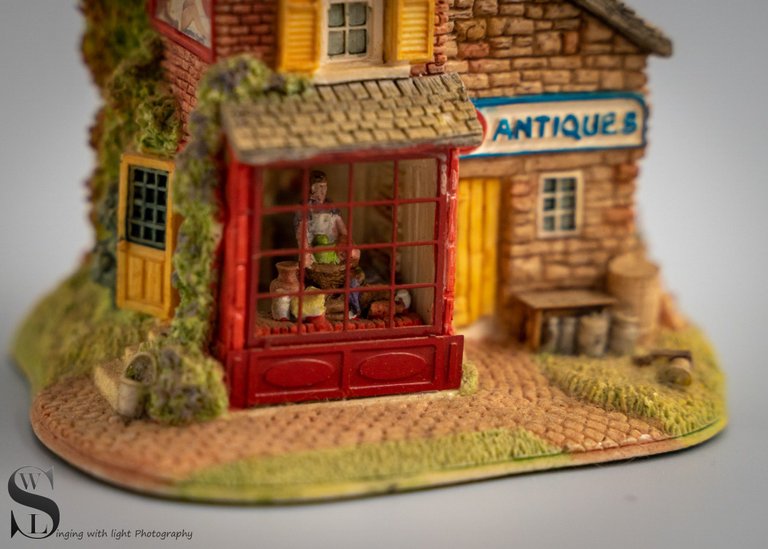 Sony A7iv 75mm F4 1/250 Sec ISO 1250
Click here to view larger



I used to be a terrible one for drinking far to much Coca Cola, and I have quite a collection of Coca Cola Memorabilia and even a Coca Cola themed Tattoo, but lets focus on these little houses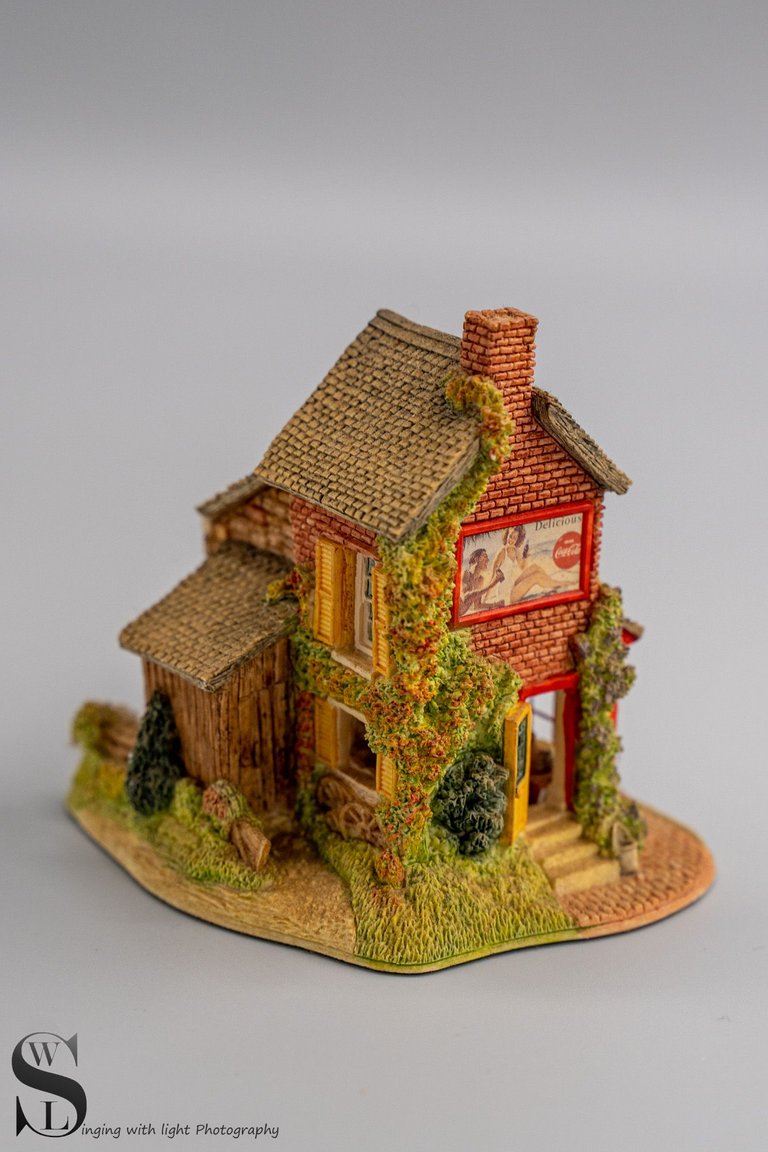 Sony A7iv 50mm F4.5 1/60 Sec ISO 320
Click here to view larger



I have these sitting on a table in my computer room, and looking at these shots now I see some dust on some spots, I must after preparing this post clean them up a bit, and yes I know I should have done that before taking the photos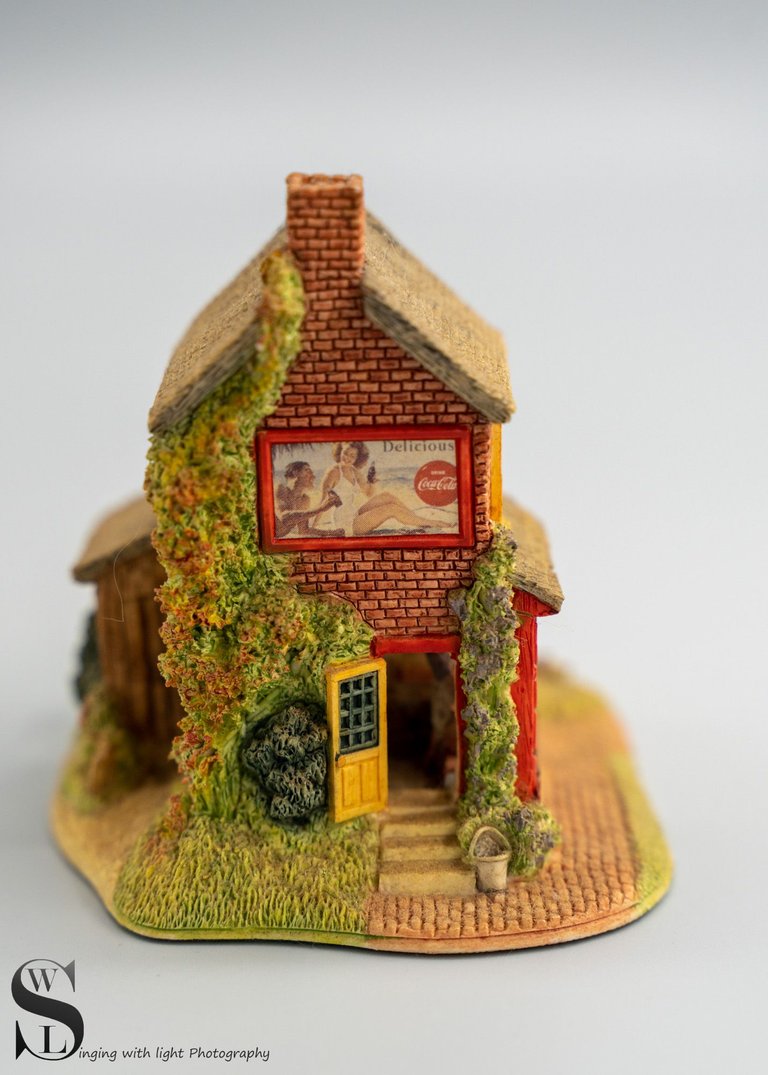 Sony A7iv 68mm F4.5 1/60 Sec ISO 400
Click here to view larger



I love all the small details on these collectibles and so am sharing shots of them from various angles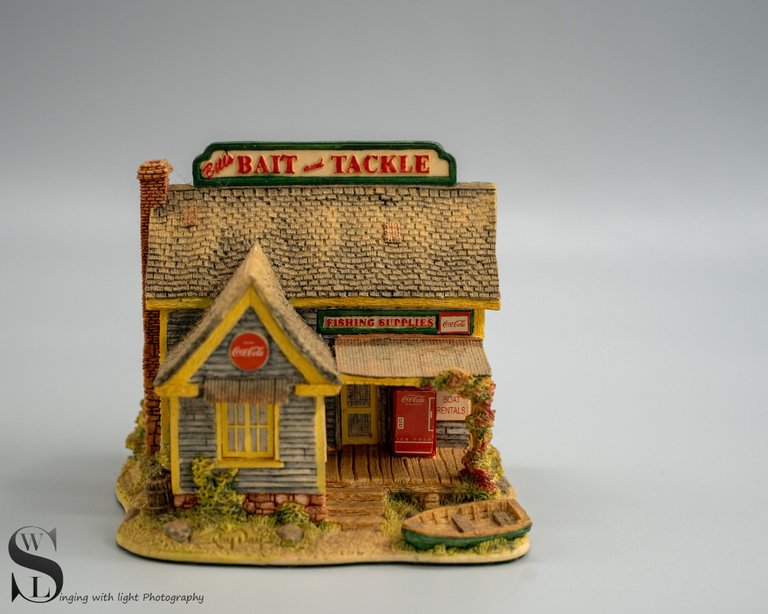 Sony A7iv 55mm F6.3 1/60 Sec ISO 160
Click here to view larger



Lots of coca Cola items on this one and such cool details like the little boat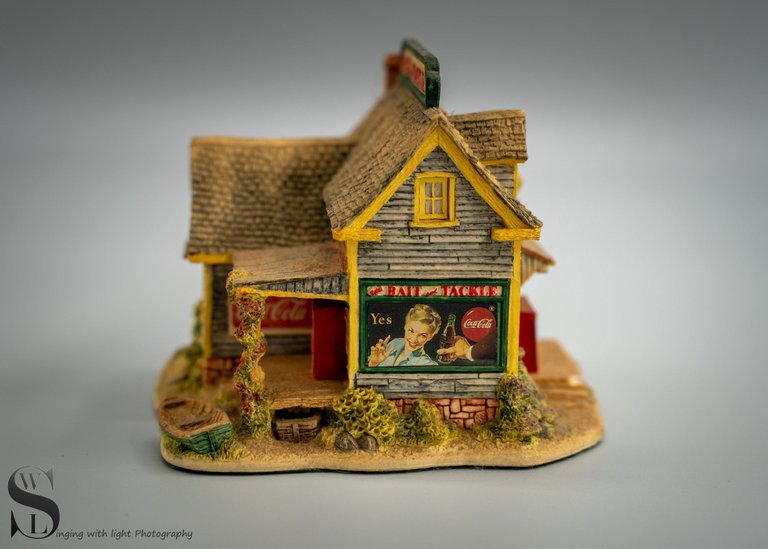 Sony A7iiv 75mm F6.3 1/60 Sec ISO 160
Click here to view larger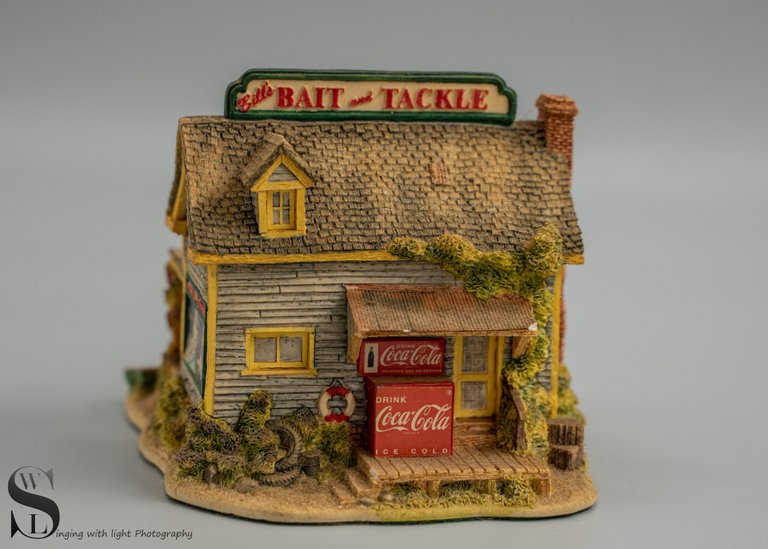 **Sony A7iv **
Click here to view larger



Even the roofs of them look pretty realistic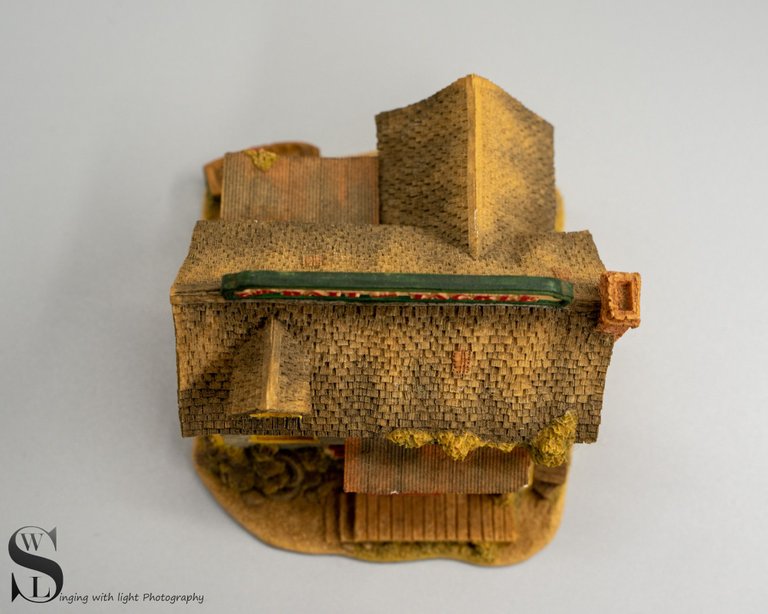 Sony A7iv
Click here to view larger



And another one of the collection an Old Mill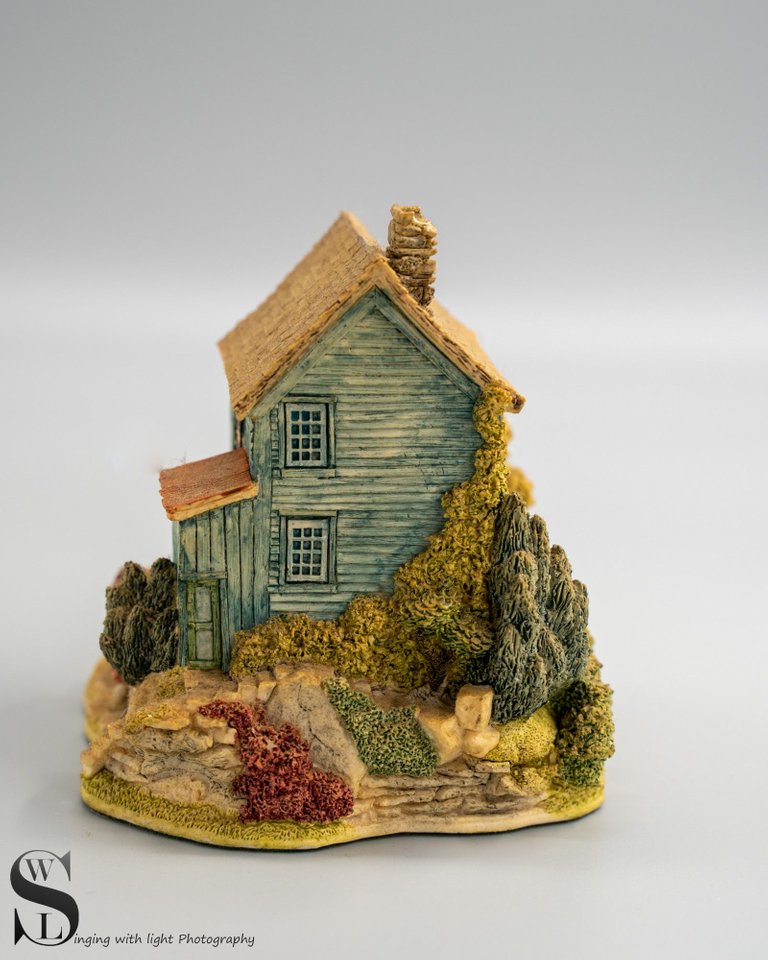 Sony A7iv
Click here to view larger



with stone steps up on a hill
you may be thinking how is this one Coca Cola related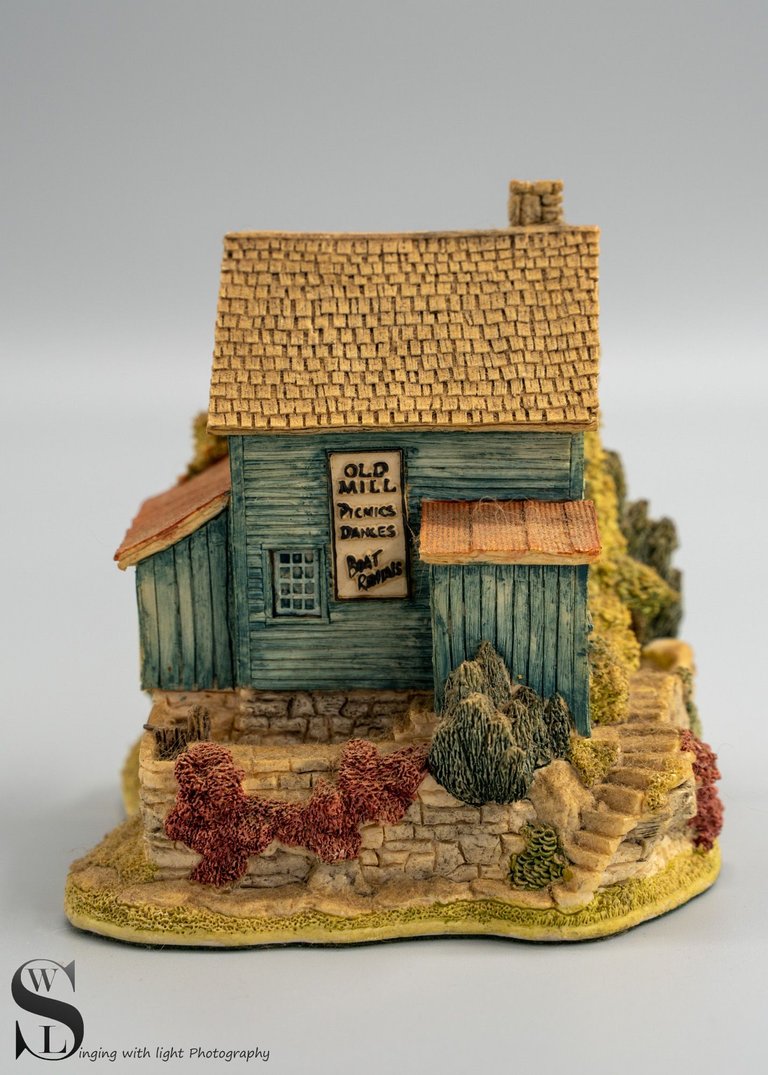 Sony A7iv
Click here to view larger



But as you can see it is, and under the Coca Cola sign is a water wheel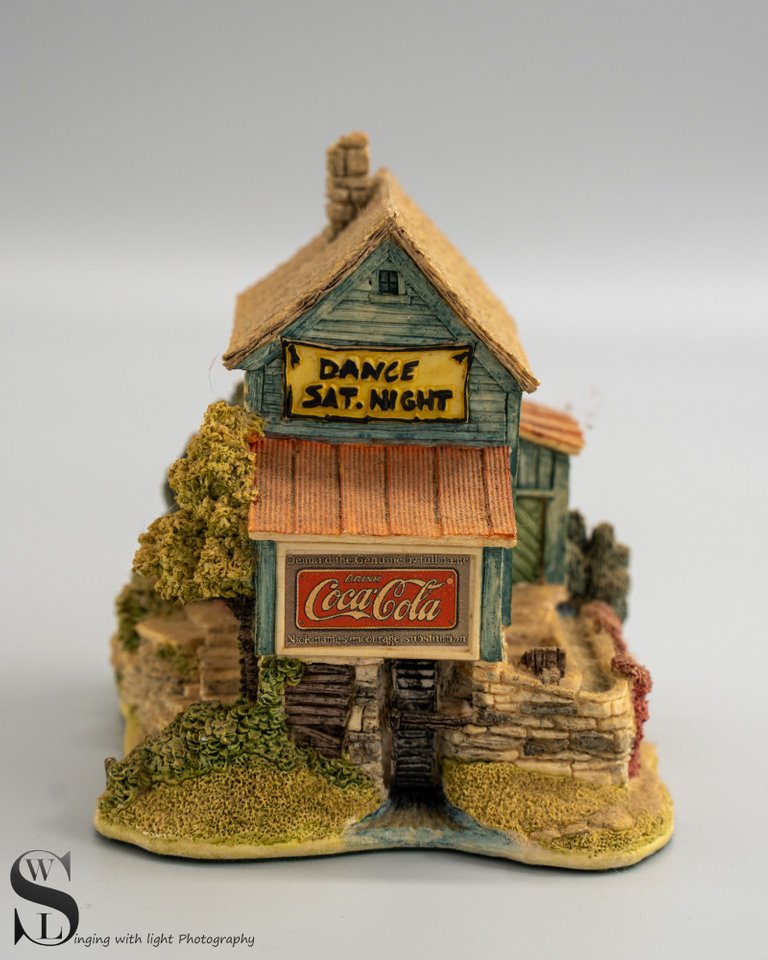 Sony A7iv
Click here to view larger



And finishing off with a shot of the Lightbox, as you can see its quick big, well especially with the small miniature house inside it, it may be bigger than I really need, but you never know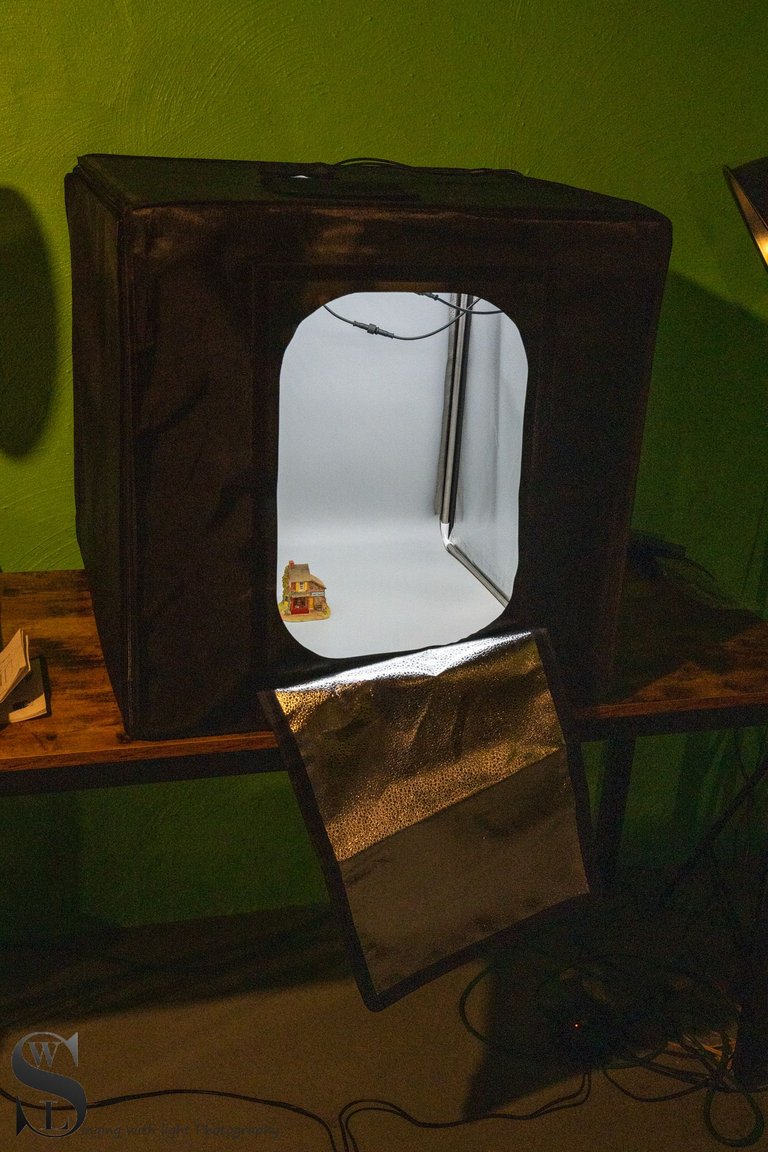 Sony A7iv 40mm F9 1/250 Sec ISO 5000
Click here to view larger



And that's all folks
---

---
unless stated otherwise all photos used in my posts are taken and owned by myself, if you wish to use any of my images please contact me.
We haven't started Team USA on Hive yet but no doubt it will come shortly

!pinmapple 41.646271 lat -70.942870 long New Bedford MA d3scr