Traveling through Switzerland is a true treat, especially when you're behind the lens. My first time visiting Switzerland was all about one thing (well more of course), capturing the Rhine river waterfall, the largest in Europe, on camera. The 150-meter-wide waterfall is a true natural wonder, and I knew that it would make for an incredible fine art photograph.


I drove for about 8 hours straight, with a few pitstops along the way, and a 30-minute power-beauty-sleep #weStillUgly, before I arrived in a pitch-black area. Was this it? This should be it, I'm not sure, and I can't see anything either. Opening the car door just an inch made it clear that I was indeed where I wanted to be. The sound of the waterfall is intimidating. I couldn't wait, but I think it was around 5-6 AM when I arrived, so it was pretty dang dark. I decided to park the car around the corner and sleep for a few hours in the car. It was uncomfortable. Waking up around 10ish in a car, after an 8-hour sit in that very same car, did feel absolutely horrible #bigbrainmasterplan. I do remember this all too well. Luckily, there are snacks and breakfast in the trunk.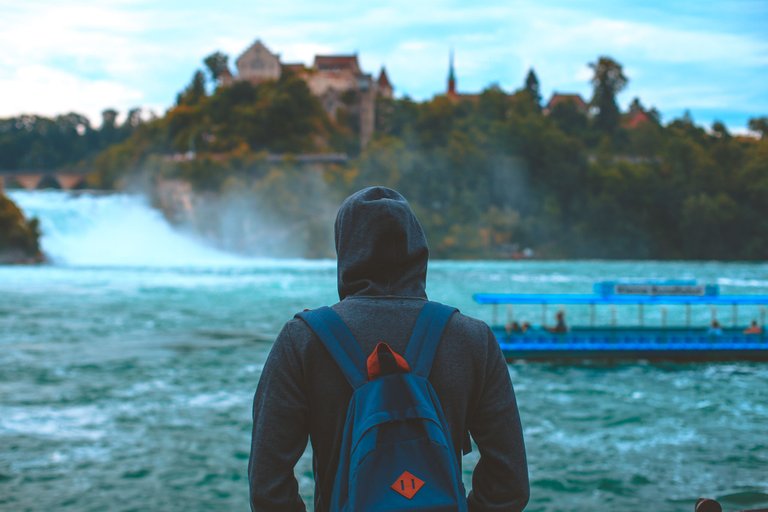 I gave myself a few minutes to eat breakfast as well as opening my eyes, it surely was nice being able to look at the surroundings as it was the first time that I'm able to see something from Switzerland in broad daylight. Not long after, I decided to take my camera and tripod, and walk to the waterfall. The sound of crashing water was getting louder and louder. Oh man, seeing that waterfall just around the corner was insane. This is so impressive, this memory is always going to stick around in my head. I always enjoy seeing stuff for the first time. And I think I'm kind of humble about it because I live in the flatlands called the Netherlands. It's so dull, I can get excited over some hills on steroids thinking it may be a mountain.


I spent some hours scouting the area, searching for the perfect composition. I experimented with different lenses (my 50mm and wide-angle 17-40mm), playing with the perspective to emphasize the scale of the waterfall and the movement of the water. I waited for the right light, timing my shots to capture the sun's rays as they reflected on the water and shine through the foamy water. At this point, I was really hoping that my ND filter would allow me to make a long-exposure shot so I could get those smooth silky water shots.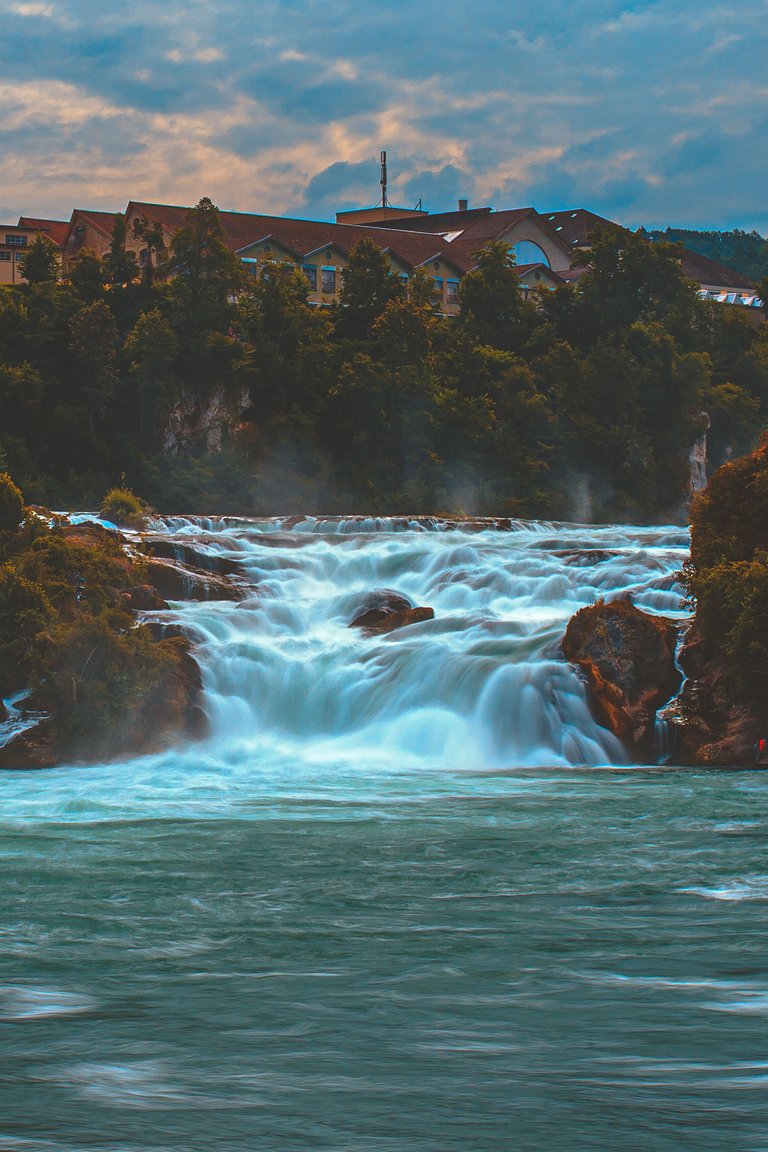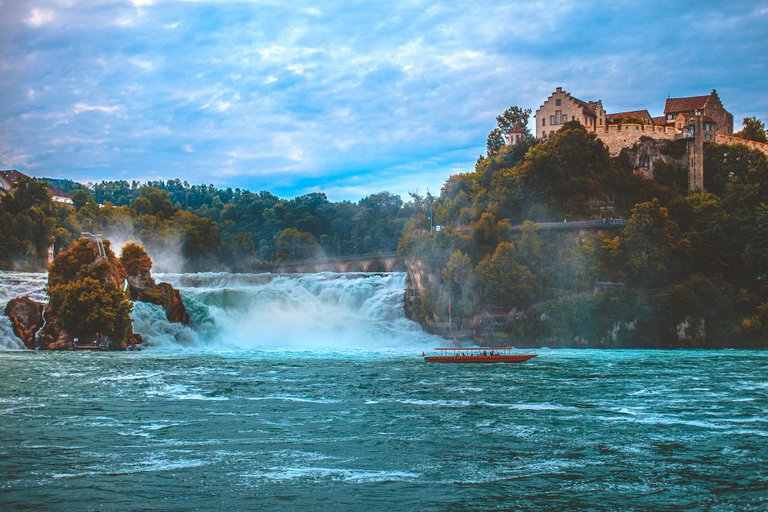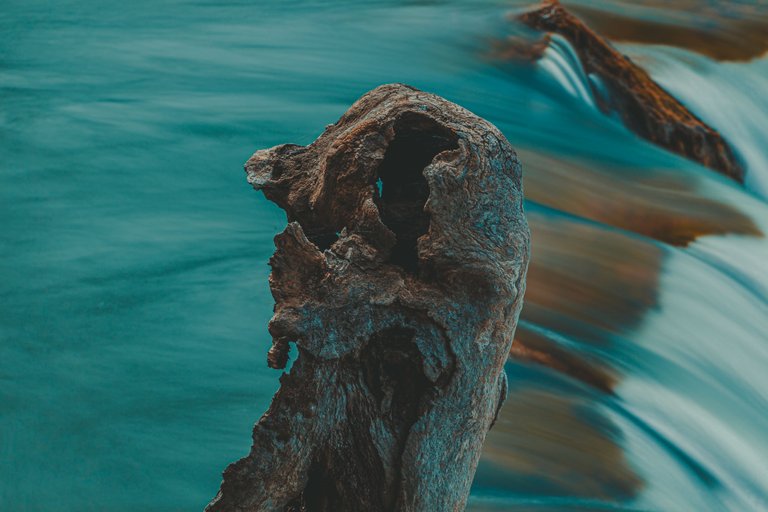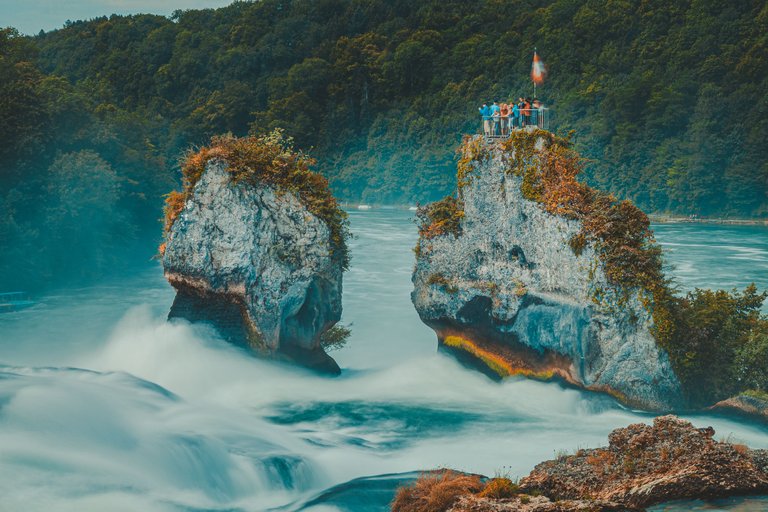 One of my best works as a 1/1 NFT
Finally, I captured the image that I really wanted. It took me hours to get this composition. The photograph captures the raw immense power and beauty of the waterfall. Once I got home and saw it on a big screen, I knew that this was going to be one of my best works. I made the decision to mint this photograph as a 1/1 NFT on Foundation, with my collection "Boxed Moments". This photograph holds many memories for me, from the journey to the editing process and finally the minting of it as an NFT. I am proud to offer it to collectors who appreciate the art of fine art photography and want to hold a piece of my work, a "real Cress".


The NFT is minted on Foundation, with my collection "Boxed Moments". You can view the listing here.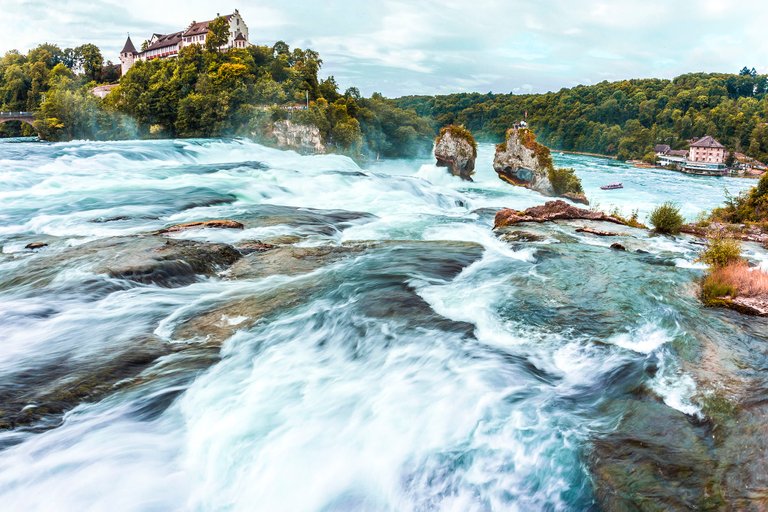 What's the loudest Waterfall you heard?
Thanks for checking out my post about my short journey to the Rhinefall. I hope you enjoyed it, and of course my photographs. Have you ever been to a waterfall? If so, how much noise did you experience? And did you spend 8 hours in a car as well just to see some water? I'd do it again! And I should definitely come back to that place again.


Cheers,
Ruben





Follow me on Foundation | Follow me on Twitter | Follow me on Instagram