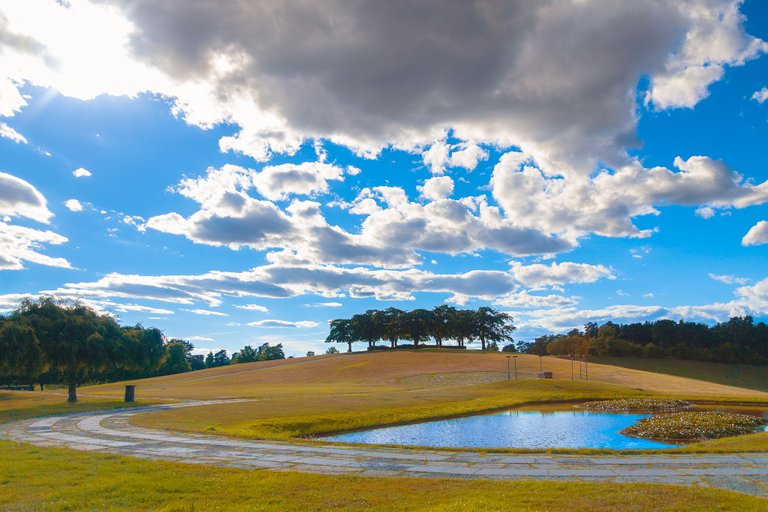 Before we start: I promise you, I can pronounce it (Skogskyrkogården). After staying in Sweden for a couple of days, I thought it would be time to visit Skogskyrkogården (also known as the Woodland Cemetery). I remember talking about UNESCO heritage sites with one of my best friends who was planning his trip around the world. He wanted to see as many UNESCO heritage sites as possible, so I checked if I could spot a few near Stockholm. Skogskyrkogården is a Unesco World Heritage site that's beautiful, peaceful, and a bit odd to wander around to take photographs. Simply because it is a cemetery.


---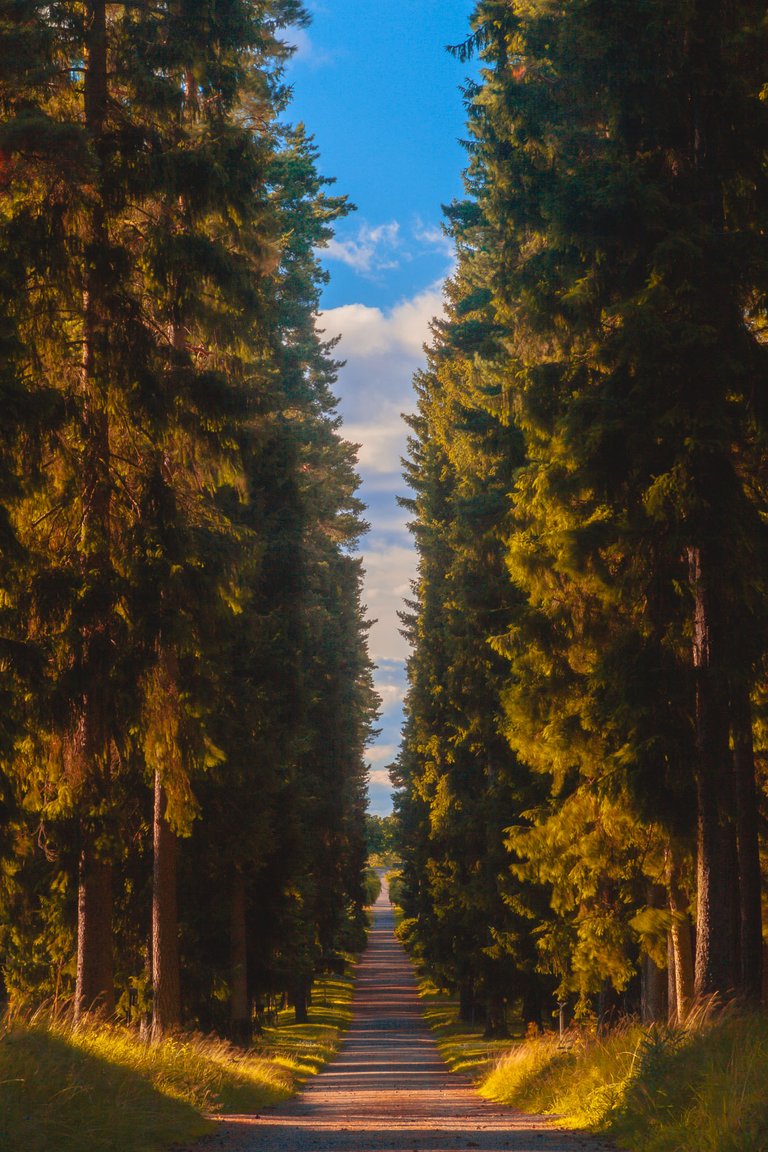 The Woodland Cemetery was designed by two architects, Gunnar Asplund and Sigurd Lewerentz. They started working on this cemetery in the early 20th century (1918-1920). The Woodland Chapel is the very first chapel built in the cemetery in Sweden. I remember that I first thought it was the first chapel ever built in Sweden, but that would mean that there would be no chapels in Sweden 100 years ago. That doesn't seem right. The entire cemetery is stunning, I didn't imagine talking about cemeteries... or sharing how much I liked one. Oh well, the unique design (everything is made with wood and stone) makes it so that nature and architecture are seamlessly blended.
---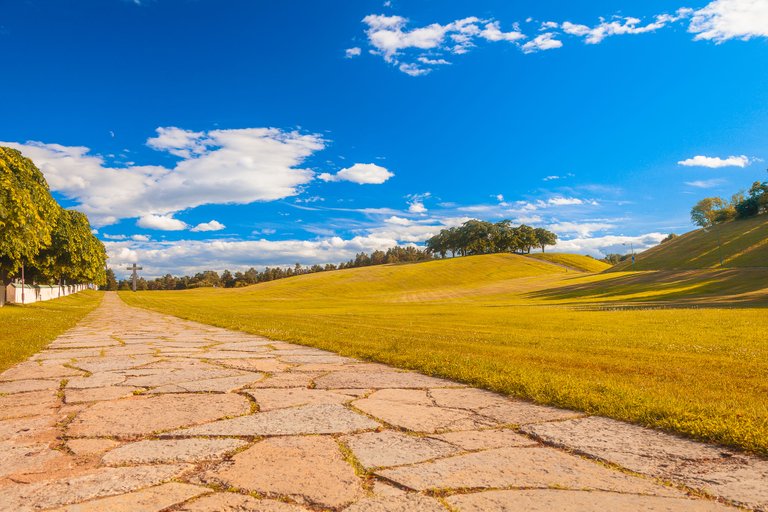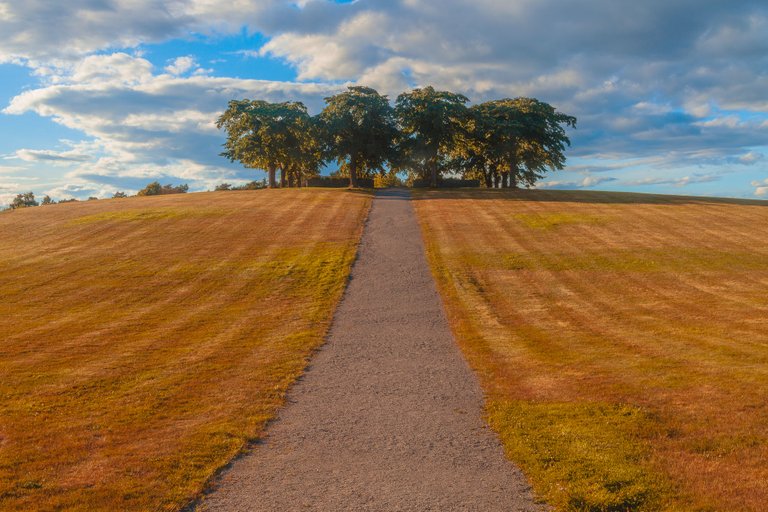 As a photographer, visiting Skogskyrkogården offers many opportunities to capture the beauty and serenity of the cemetery. I think I was quite lucky since there were very few people around. If you don't count the dead ones... I felt less of an intruder while I settled down with my tripod to take photographs of the surroundings. I absolutely did not want to disturb any people who are mourning over their loved ones.
The natural light that's being cast through the high trees kinda created a soft and dreamy atmosphere. It definitely gives a magical touch to the photograph if you'd ask me.
While there aren't high trees everywhere, in fact, the rest of the cemetery is quite out in the open. This resolved into a challenge to photograph Skogskyrkogården with harsh sunlight. This could easily wash out any colors or details in my photographs. Luckily for me, I had a Circular Polarisation filter on hand that made the battle a little bit easier to win.


---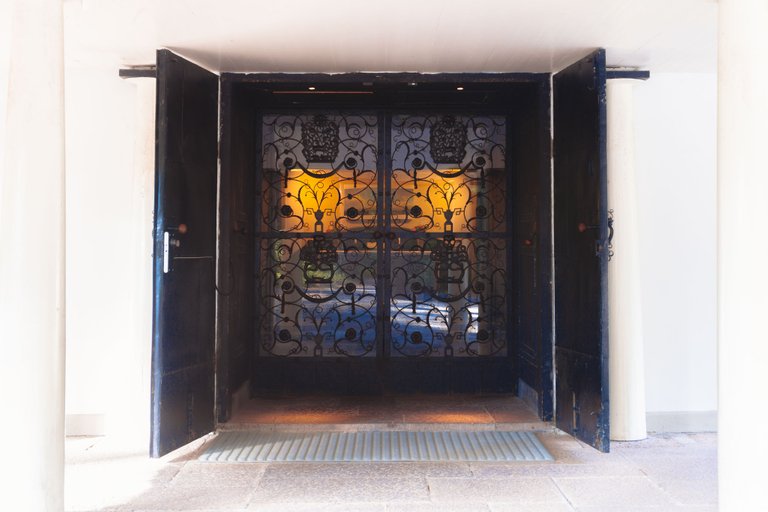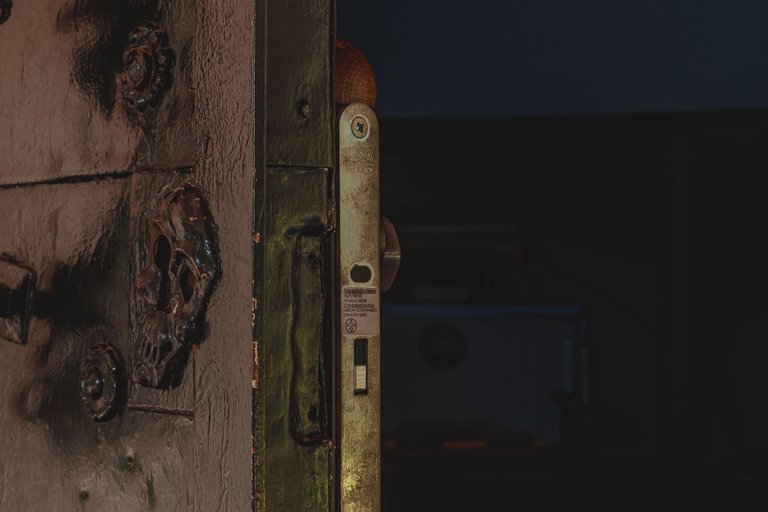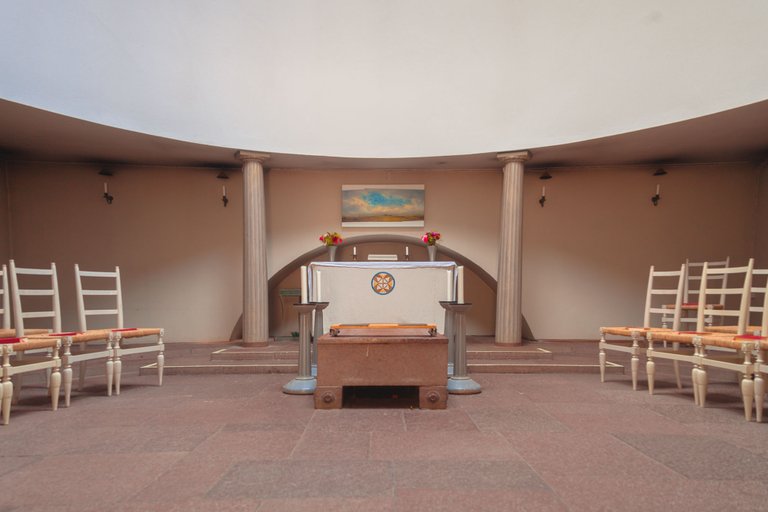 Another challenge was to capture the entirety, and the scale, of the whole cemetery. It has many areas to explore, but as the day was about to set, I was starving (if something happened, I'd be at the right place though), so I couldn't see everything that I would like to. However, I was lucky enough to encounter a priest that worked at the cemetery and opened a closed door for me. This way, I could photograph the interior of the Woodland Chapel (Chapel of Resurrection). It is indeed a tiny chapel. I've never seen such a tiny chapel actually. But on the other hand, I've never seen this much detail in a doorlock either. Wow... how fitting, a skull? Believe it or not, the key itself was also decorated with a skull and a snake. Badass Swedes.
---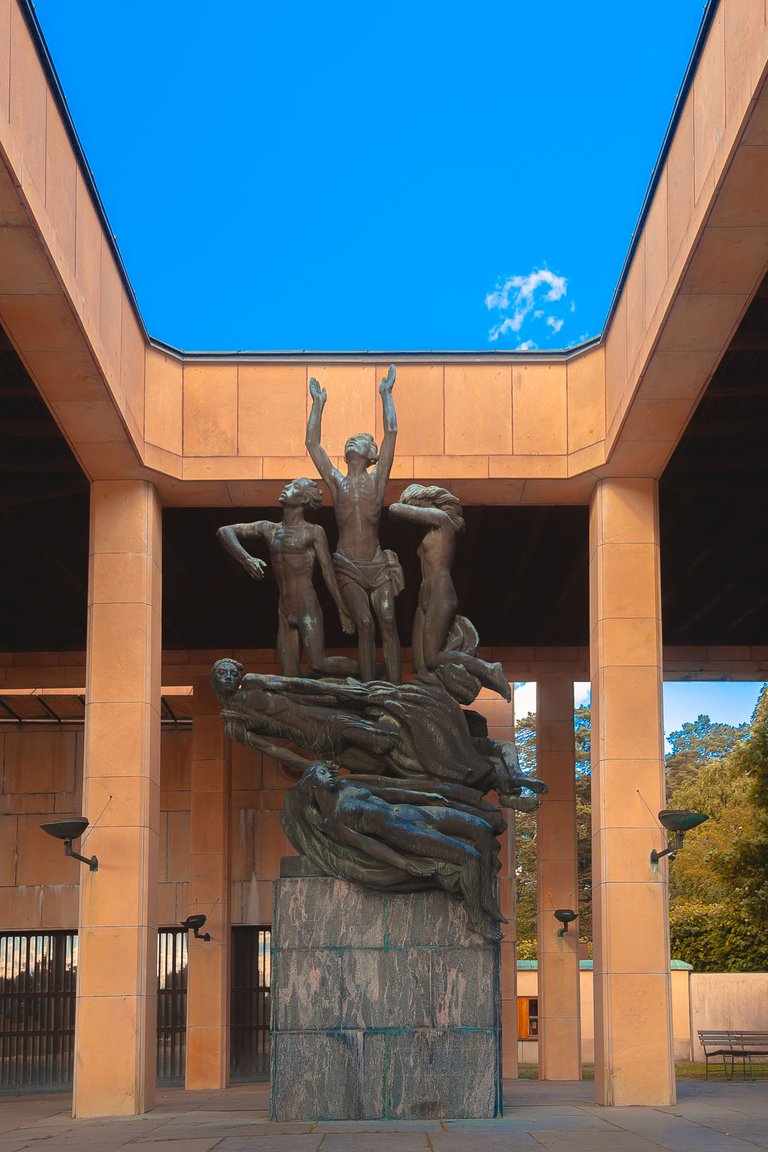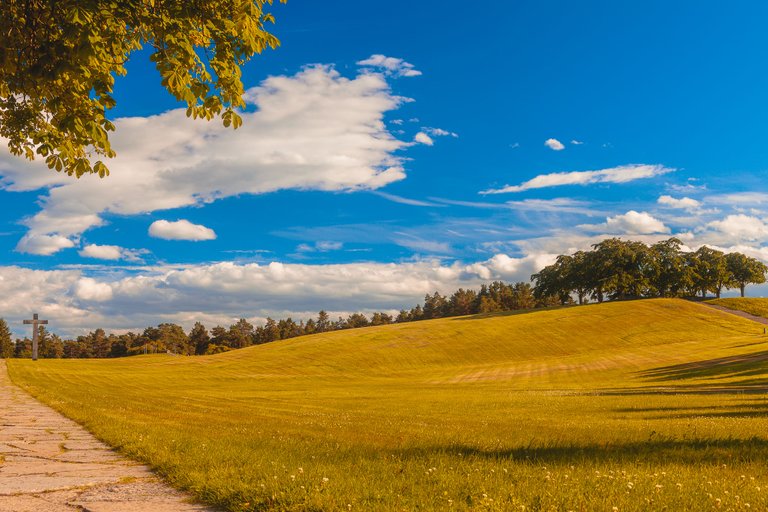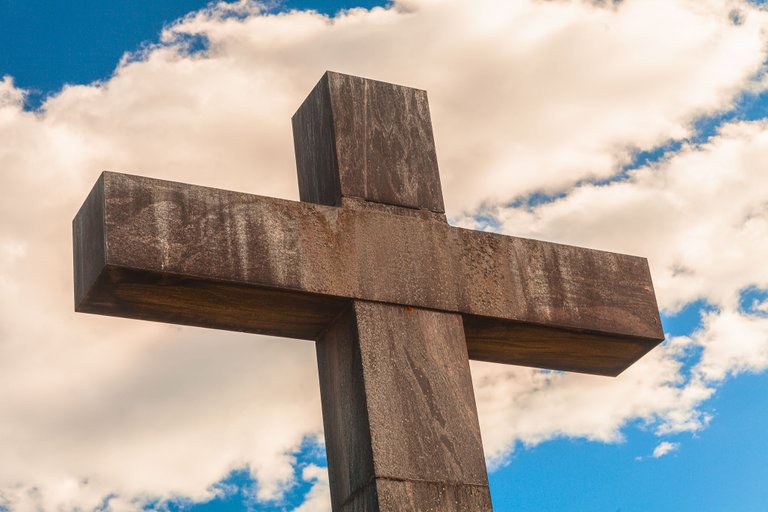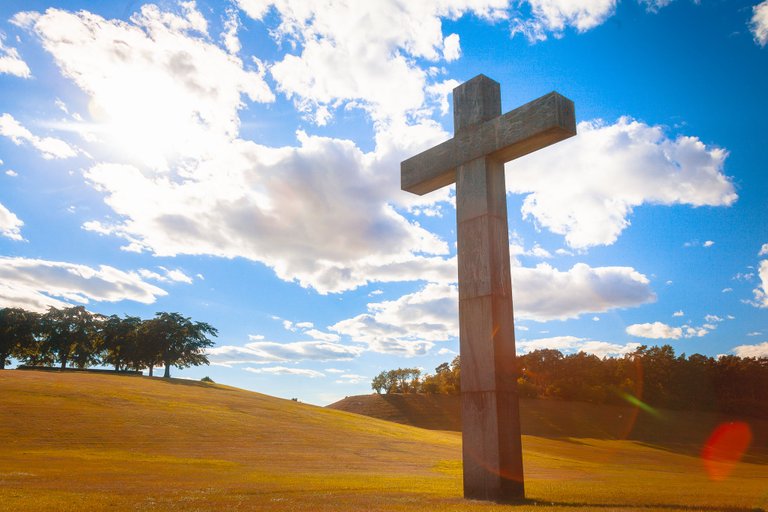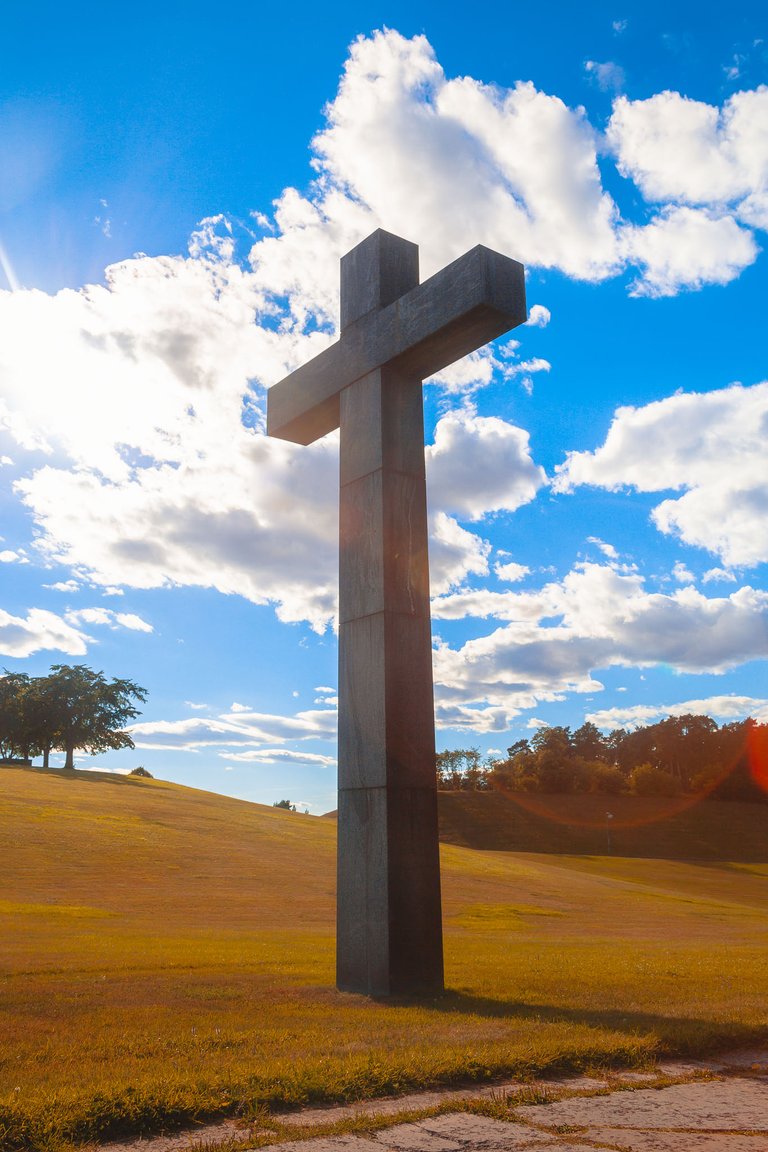 While the cemetery isn't just about taking pictures (it seems to be in my blog though), it kinda gives you the opportunity to travel back in time and appreciate the beauty of nature and architecture in perfect harmony. It's truly a place where you can relax, reflect, and enjoy a good outdoor stroll. If you ever visit this cemetery, you can also check off visiting (another) UNESCO World Heritage site.
While I might be joking in this blog, I shouldn't joke that much, to be honest. Skogskyrkogården is a cemetery after all, and we should be mindful, and respectful of the cemetery's peaceful atmosphere. It still is a resting place for many people who have passed away. Just don't make a lot of noise at the Giftshop at the end/start of visiting the cemetery (very respectful indeed).


---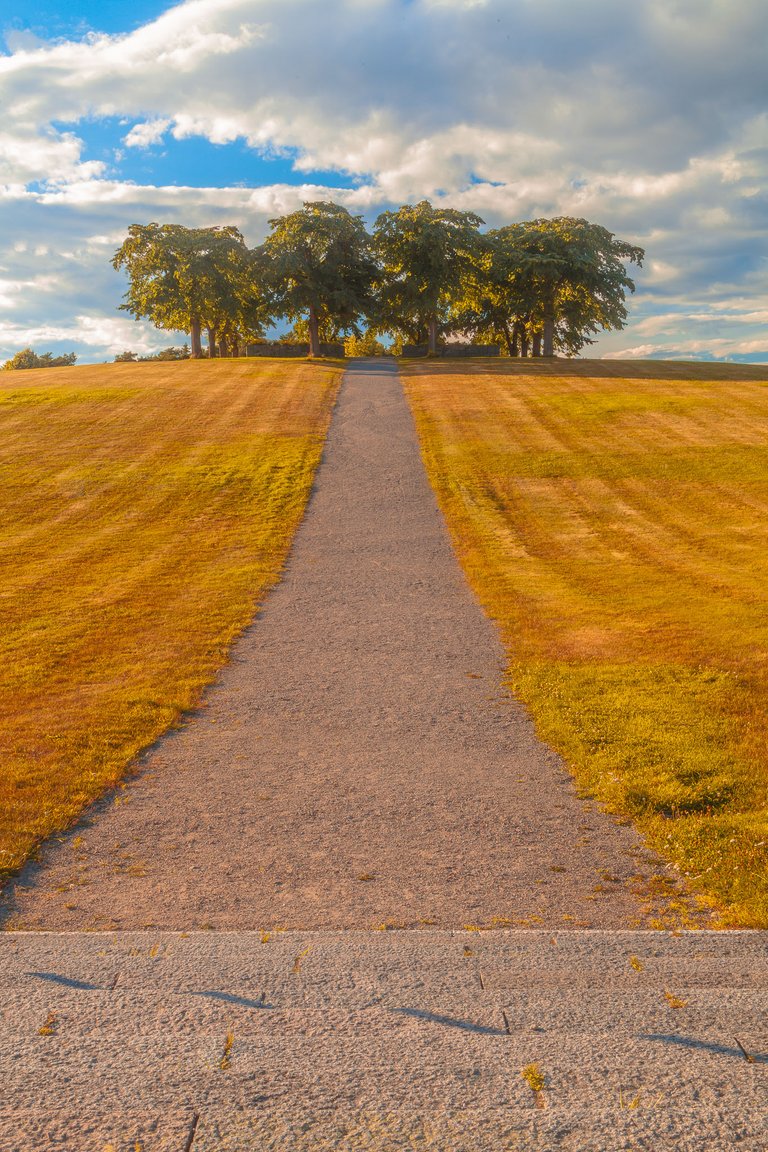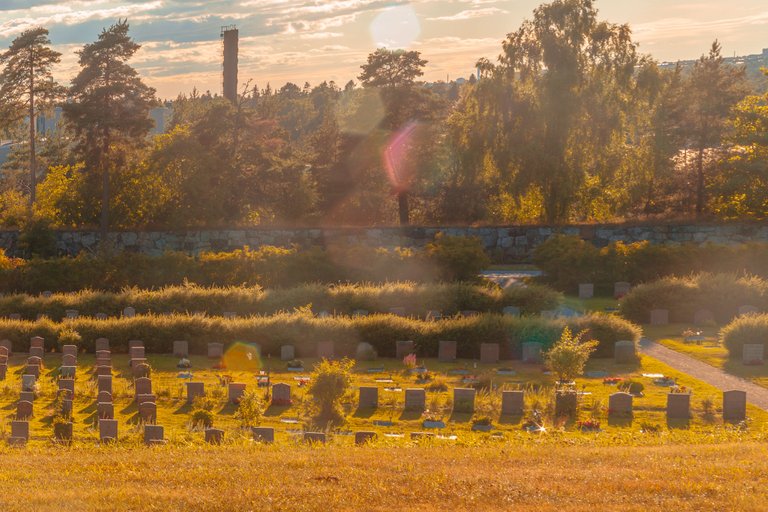 I think this cemetery is a true (hidden) gem of Sweden. I'd never heard about it before, and I had to put in some effort to locate this UNESCO World Heritage site. It truly is a place where you can pay your respects to the dead, but it is also a place to appreciate nature all around us. We're pretty lucky to have sites like this protected by UNESCO, to be honest. Who knows what architect would've loved to give this cemetery an "update"?
Strolling around here, with the Sun on my back, geez what a great day it was. But, if I remember correctly... I can't stay too long, I was getting a bit grumpy, meaning I needed to eat something, and I still had to visit Drottningholm Palace (another UNESCO World Heritage site near Stockholm).


---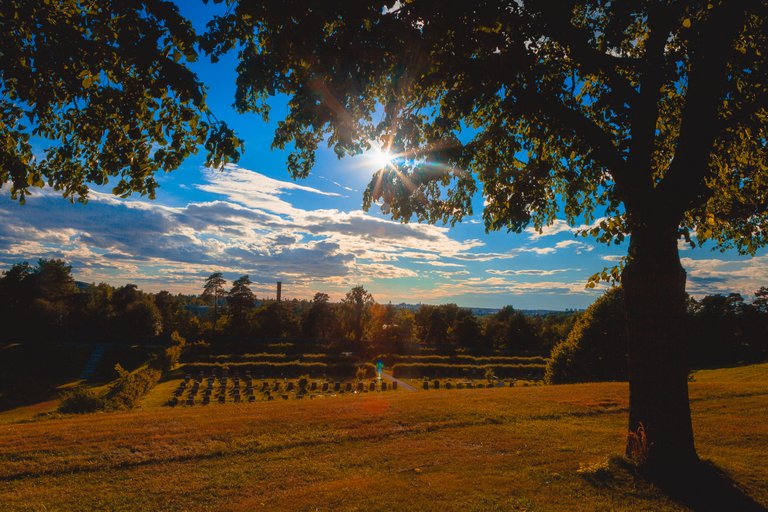 I can recommend visiting Skogskyrkogården. With or without a camera. It is a journey through time and space, and an unforgettable experience of visiting one of the unique Unesco World Heritage sites. It's a must-see destination for anyone visiting Sweden (if you're near the Stockholm area), and a true treasure of the country's landscape and culture.
Cheers,
Ruben




Follow me on Foundation | Follow me on Twitter | Follow me on Instagram