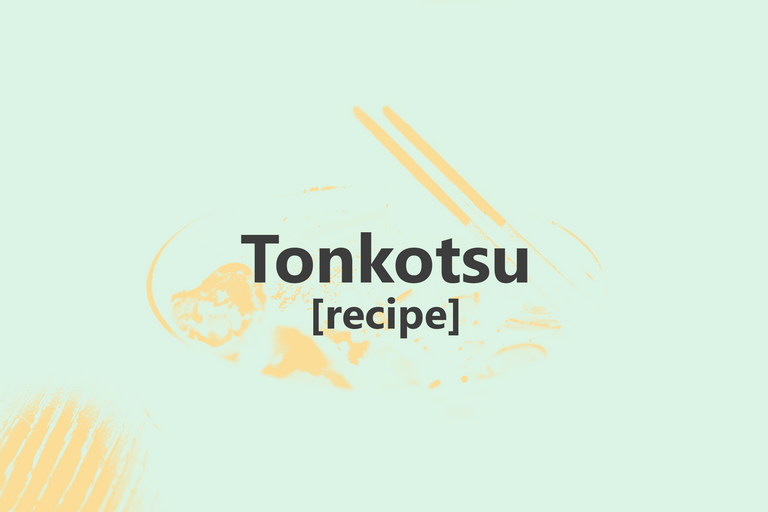 Made with much labor of love
And if you combine that with a love for Japanese culture, you can make an extraordinarily delicious Tongkotsu Noodlesoup yourself. This Ramen is not for those who don't want to spend a lot of time in the kitchen. If you want to prepare a traditional Tonkotsu from scratch you will have to get ready to spend 1 or 2 days in the kitchen minimum.


I love Ramen (and Udon), and I love noodle soup. Actually, I love good soup any time of the day. They are full of nutrients, minerals, and vitamins that can help you a lot when you feel or starting to feel sick. Bone broth, also known as Tonkotsu in Japan (not to be mistaken with Tonkatsu) is a traditional Japanese Ramen. I have tried to make something close to a Shio broth before but without seaweed. Even though I haven't used pork bones in my Tonkotsu (I didn't even know I was making Tonkotsu, I just wanted to make a bone broth lol).


Anyway, I will show you the recipe that I made today, starting from this morning till literally just 5 minutes ago. I just finished two bowls and I'm actually surprised at how stuffed I was after I finished them. Delicious! The blog is full of photographs that documented almost the entire process.
Hope you have fun!



List of ingredients:
1) Tonkotsu (10-12 hours)
Pork or (big) Chicken Bones
Yellow onion
Fresh Garlic
Green onion
Nappa Cabbage
Bok Choy (optional)
Vinegar



2) Hot Spicy Oil
Sunflower oil
Chaotian dried chili
Cayenne pepper
Green onion
Garlic



3) Pork (4-8 hours)
Honey
ABC Kecap Manis
Vinegar
Brown Sugar
Fresh Garlic
Brown beer



4) Eggs (6 hours)
ABC Kecap Manis
Brown Sugar
Fried Bruised Garlic
Fried bruised green onion
Fried Chaotian dried chili
Water



5) Garnish (10-15 minutes)
Wakame (Seaweed Salad)
Nori
Uzumaki Crabcake
Sesame seed
Raddisj
Green onion



6) Preparing the Udon (5 minutes)
Thicc Udon noodles
Rice vinegar
Fish sauce
---
Tonkotsu (Bone Broth)
Since I made my Bone Broth a few weeks ago and froze it. I've done a lot of work for making my Tonkotsu Udon soup. This process can take up to 12 hours, or even more, depending on the technique you used. If you want to learn how to make Bone Broth, you can find more information about it here. Just swap the chicken bones with pork bones, and you should be good to go. Since not everybody eats pork, it is nice to know it is also possible to make bone broth with chicken bones.


Since it was my first time making a bone broth and made a very clean version of it, I knew I had to add more flavor to it by adding fresh vegetables and putting it to a simmer for 45 minutes. Since we always freeze our freshly cut vegetables, it was easy to add some Bok Choy and Nappa Cabbage to the broth.


If you're planning to make some hot oil, don't throw away the vegetables after you're done infusing the flavors of the vegetables in the Tonkotsu.


Some ways to add extra flavor to your bone broth:
1 whole Yellow onion
3 bruised garlic cloves
A bit of green onion, whole
1/2 Nappa Cabbage
1/2 Bok Choy (optional)




Unfortunately, my Bone Broth was just a little bit over 0.5 liters, so I had to add more water to it. Hopefully, it won't affect the taste too much.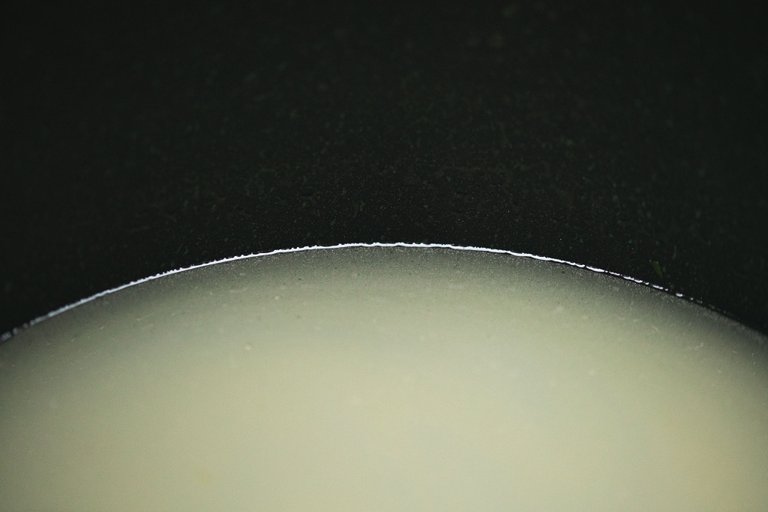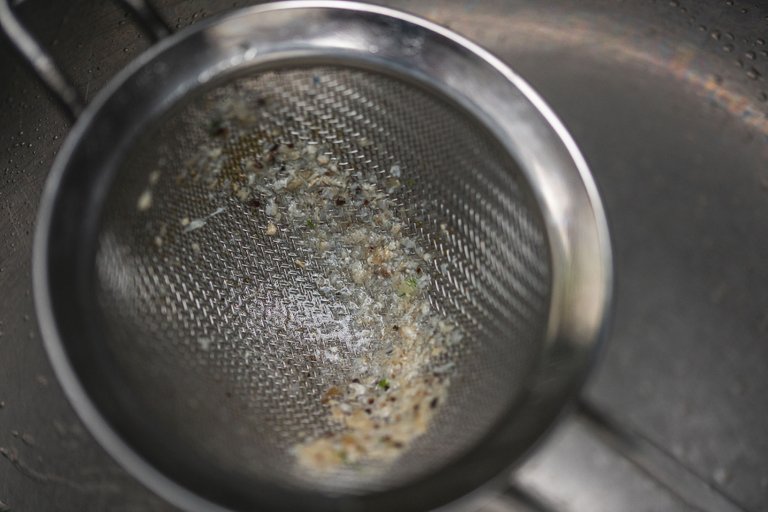 Straining
If you've seen my Soto Ayam Chicken Soup recipe, you should know by now that skimming and straining your soup is very important. So, it almost goes without saying, but after having the vegetables in the Tonkotsu for 45 minutes to an hour, you will need to strain the broth again to make it clean and clear.


Bring to a simmer, right before dinner!
At this point, you can leave the Tonkotsu as it is. You're going to be doing a lot of work for the rest!
Right before serving, you can bring back the Tonkotsu to a simmer.


---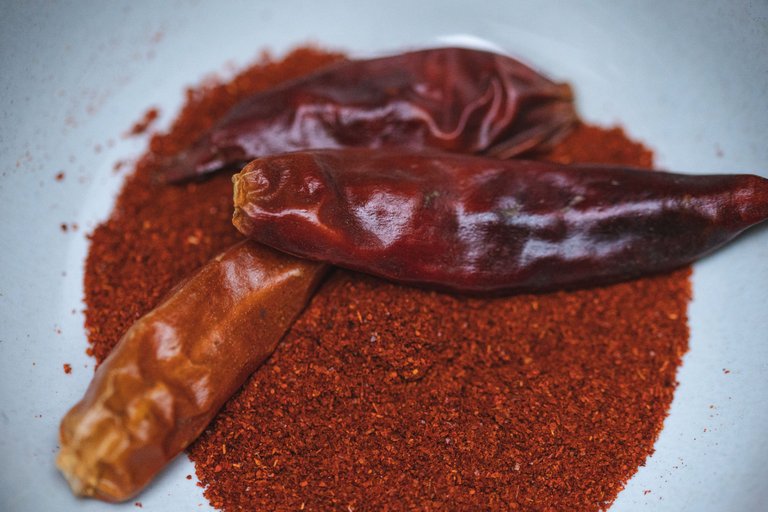 Spicy Oil
I have saved and used just the green onion and garlic that have been in the Tonkotsu to quickly infuse the sunflower oil. To prevent the chili and cayenne powder from burning I added a little bit of water. This also makes it a bit easier to for making the hot and spicy oil.


Since I'm using the same green onion and garlic that I've used to enhance the flavor of the tonkotsu, I don't have to get much stuff done in the kitchen. If you're not using these greens, adding these vegetables is optional. You can also try other vegetables, or flavor enhancers like lime leaves, lemon grass, or even coconut flakes (they do burn fast).



3 tsp. of sunflower oil
3 Chaotian dried chili
2 tsp. of cayenne pepper
1 or 2 green onion
3 cloves of bruised garlic




5-10 minutes infusing, and... straining!
Once you're ready to add the paste, turn down the heat so they don't burn. You can try to boil it a little bit longer so you get even more taste and color.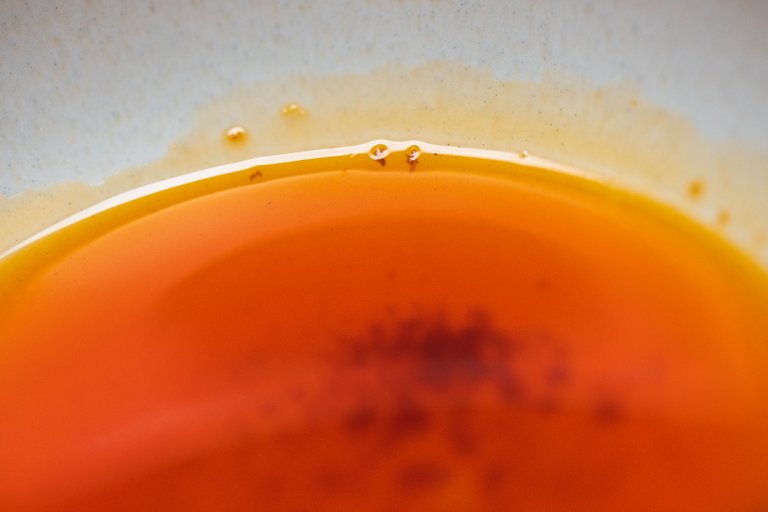 Set aside and save it for now and later
After straining it a couple of times, you will have a clean oil with tiny bits of cayenne pepper at the bottom. That's ok. Set the spicy oil aside, and use it as a garnish for your dish. If you love spicy infused oil like this (just try it first with a bit), you can also make a lot more of it for later, or to cook in.


You can also boil and clean the steelpan with a bit of water. You'd be surprised how much spiciness is left in the pan.


Above is oil, below is water, gonna try them out both, starting with the oil of course.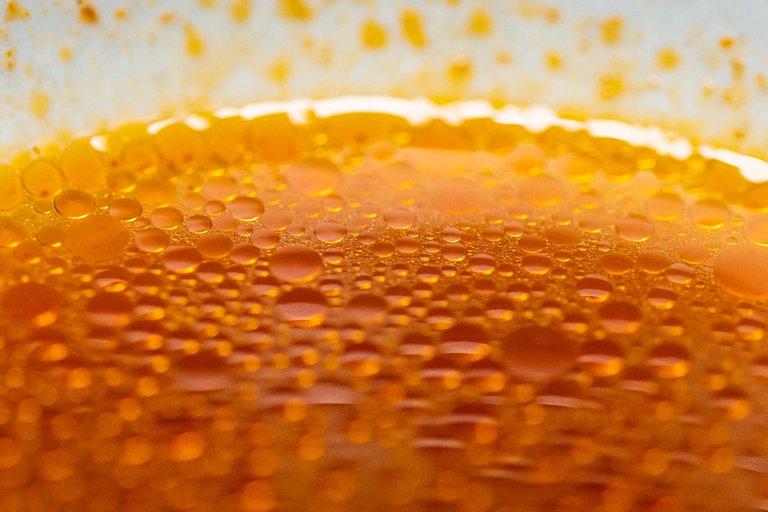 ---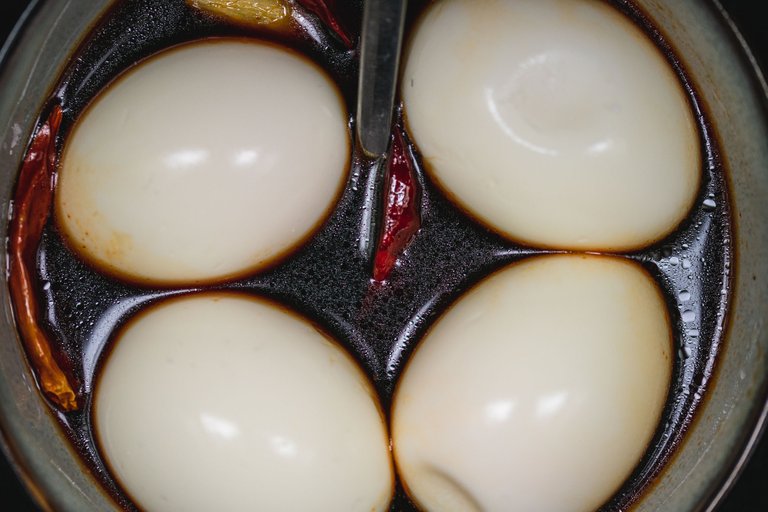 $Eggs
I never really thought about re-using some ingredients in my dishes until my father showed it as if it was super normal. From that moment I realized I could do this a lot more instead of throwing it away and using another one.


That being said, I'm using the same Chaotian dried chilies and Garlic for the egg bath. Now they even give more flavor since I fried them in the hot spicy oil. These eggs are going to sit in this bath for about 6 hours, so they are going to be delicious!


This is an improvised recipe that I just thought of on the spot. The main ingredients however are brown sugar and kecap manis. You can literally add anything to the bath as you like. Life is amazing, you only have to take a bath.



Paste for the egg bath
2 tsp. spoons of brown sugar
3 tsp. ABC Kecap Manis
Spicy fried Garlic
Spicy fried Chaotian dried chili




Turn around every 30 minutes
You should turn the eggs around every 30 minutes, or every hour if you're busy doing other things. This will make sure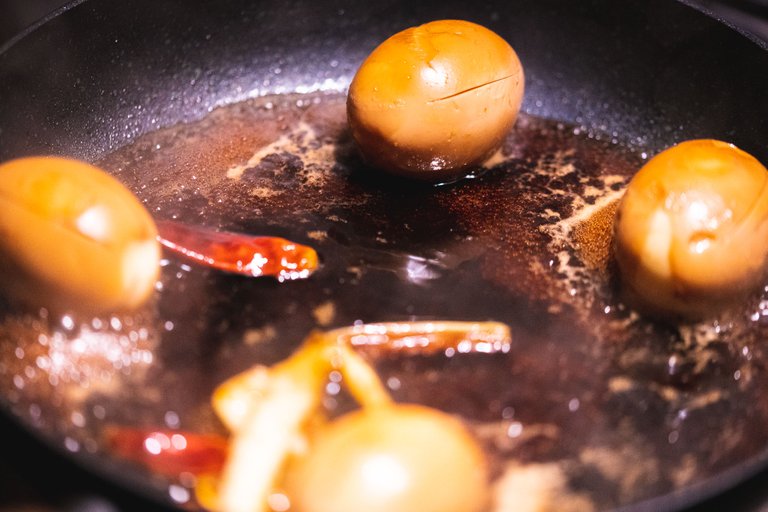 Bake/fry them for 5 minutes
When you're almost ready to eat, you can bake and fry the eggs in the marinade for 5-10 minutes.




---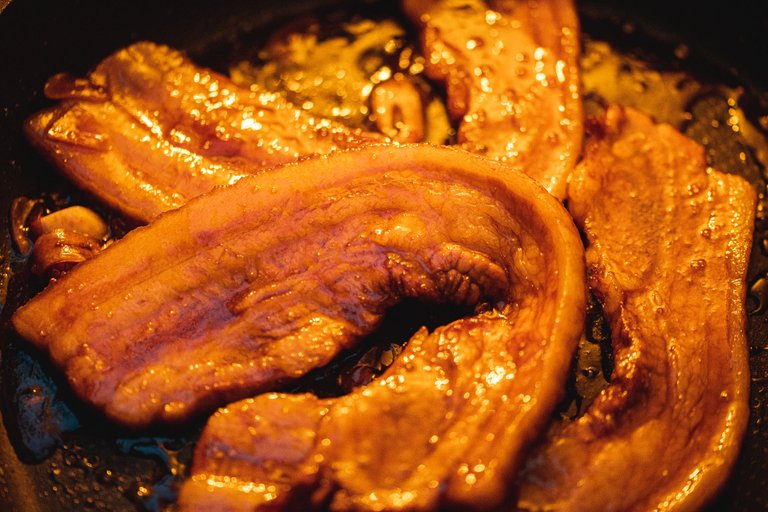 Pork
All right, this is going to be amazing. I've made it before and I truly loved it. But man, what a lot of work, so I'm going to keep this one a bit more simple.
So, here's the thing, right? Since my liver values are high, I shouldn't (can't) really drink alcohol anymore. Not until my values are back to normal that is. So, in this case, I'm just going to use a tiny bit of beer as it is a secret ingredient not many people dare to use.
So, due to the liver situation, I didn't bother to get some heavy brown beer and decided to go for a blond beer that I already had in stock.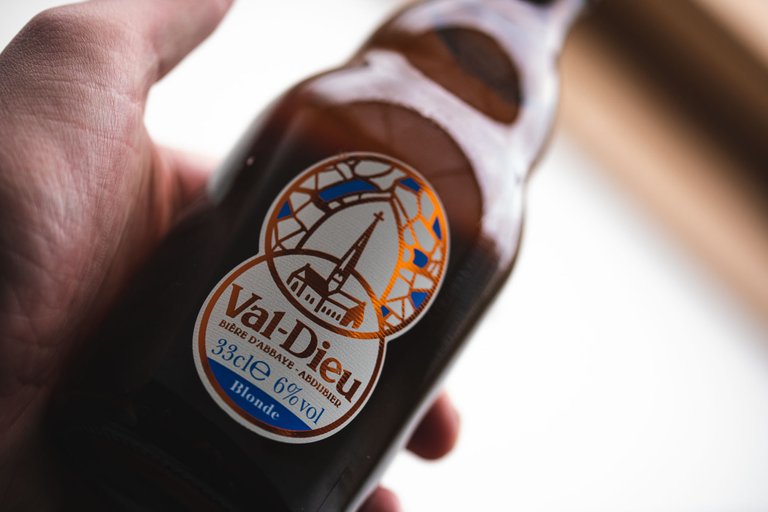 Just a little... (actually I took a sip and got caught by Lackofcolor... fml)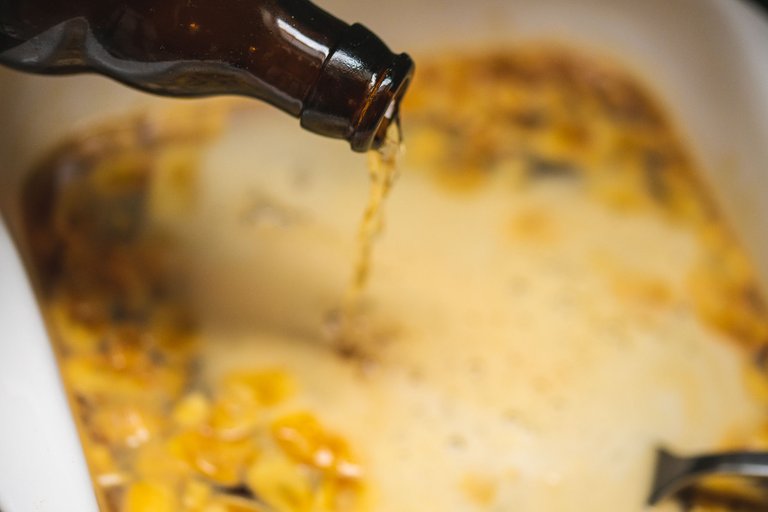 "Oops". I spilled.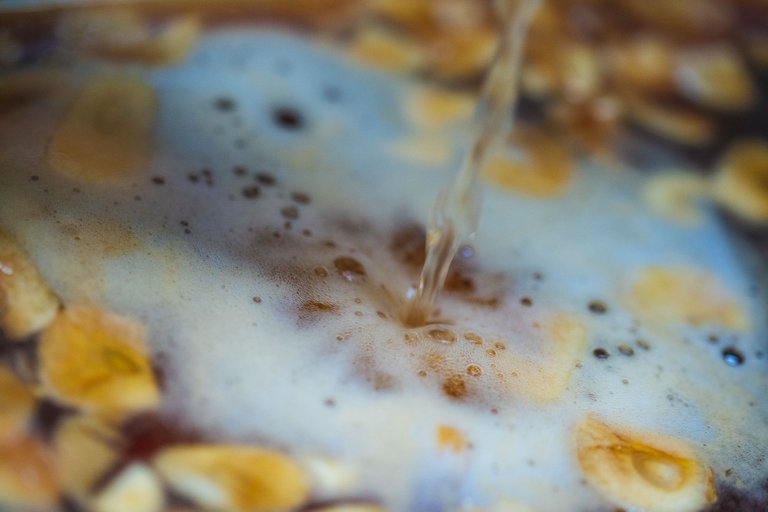 Oh, noes... I kept spilling on accident. "O nooo..." (said no one ever). What you gonna do about it @Lackofcolor, gonna prevent me from making this stuff too delicious? Huh?! Yeh. I don't think so.


---
Anyway...
Don't blame me. Blame the recipe that I made (not an improvisation, I promise).
I can't drink beer anymore due to my liver... but no one told me something about infusing my pork with it... * hic *


For the pork marinade:
A fair chunk of ABC Kecap Manis
1 bottle of Heavy blond Beer 6%+, or even better heavy brown beer 10%+
A fair amount of brown sugar
Few splashes of vinegar to blend with the sugar and thicc honey
Squeeze a decent amount of honey
6 cloves of garlic (no less)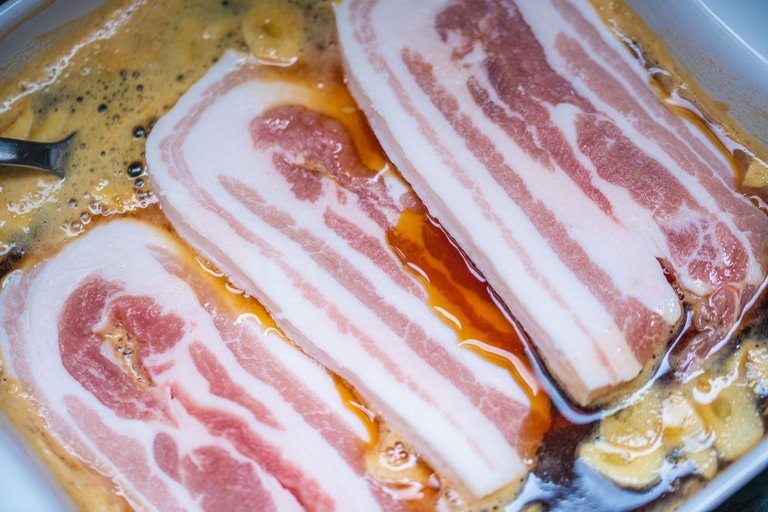 Marinade for 4-8 hours
This marinade is fairly easy, I might need to adjust it with salt, but I don't want it to kill the taste of the Tonkotsu. At this point, I'm considering whether I should use the air fryer or grill to prepare it... well, since I have to marinate it for 4-8 hours, I have enough time to think about it.
Don't throw the marinade away. When you're ready to cook/grill/fry the meat, scoop a little bit of the marinade in a bowl, add more kecap manis and honey to it, and


---
Fry it in a pan
When you fry the pork in the pan, or whatever item you use, it is important to use a bit of the marinade that we made earlier. Every 5 minutes, we are going to brush the pork with some of that marinade. It's a time-consuming process, but luckily for us, pork doesn't need that much time to get ready.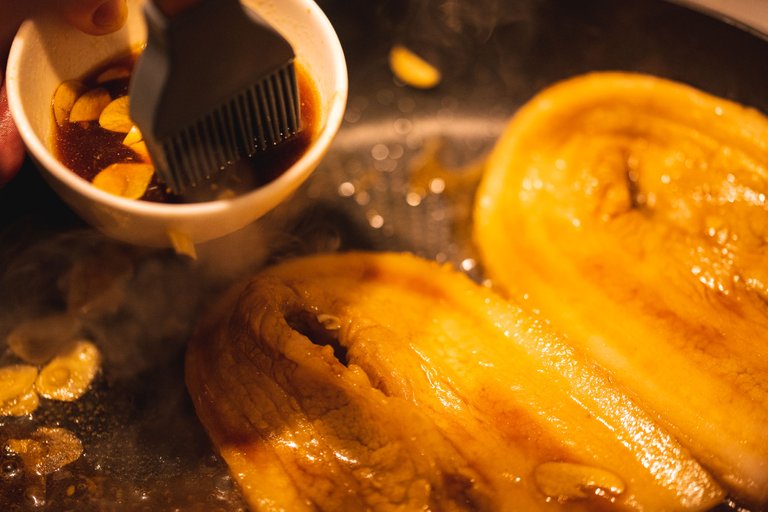 ---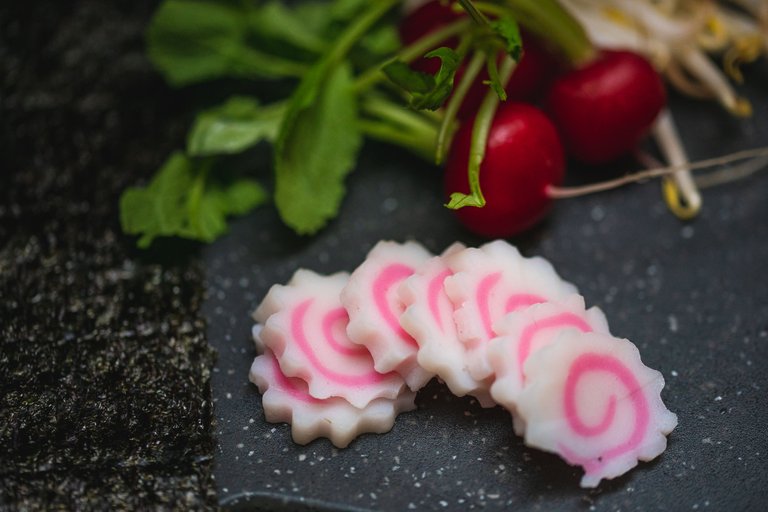 What to use as a garnish?
There are so many ways to garnish your Udon soup. It is a personal dish, so you can add anything you want, or keep it minimalistic to fully enjoy your healthy broth. Here are some ideas for you to add to your bowl of Tonkotsu!
---
1) Narutomaki Fish Cake
I never had this, since it was a bit hard to get where I'm from. But luckily we have an Asian store that sold it. This is going to be my first try eating it, but it does look awesome as it reminds me a lot of Naruto Uzumaki and his love for Ramen.
Narutomaki is a Japanese traditional Fish Cake that is unmissable as a topping for your noodle soup!


---
2) Nori
Nori is a great way to garnish your noodle soup. It adds a lot of flavors, and the smell is just too good.


---
3) Wakame salad
Wakame salads really give a kick to your bowl of noodle soup. Don't overdo it, just a tiny bit will be more than enough!


---
4) Sesame seed
Sesame seeds are also a common topping for your bowl of noodle soup. It also makes it look pretty good.


---
5) Radish
Personally, I love radish. It's also a pretty healthy red root. Rich in calcium and potassium, which has all sorts of benefits. Honestly, I don't eat a lot of radishes, and I usually would eat them together with a potato salad or something like noodle soup.


---
6) Green onion
Another famous one is the Green onion, chop it up and use it as a topping. Easy peasy.





---
Bringing everything together
O wait... LOL... I almost forgot about the Udon... I was so busy cooking and writing down the recipe I almost forgot about the actual 2nd most important thing about Tonkotsu... Udon Noodles. See, I shouldn't have taken that one sip (or two, I can't really remember) of beer.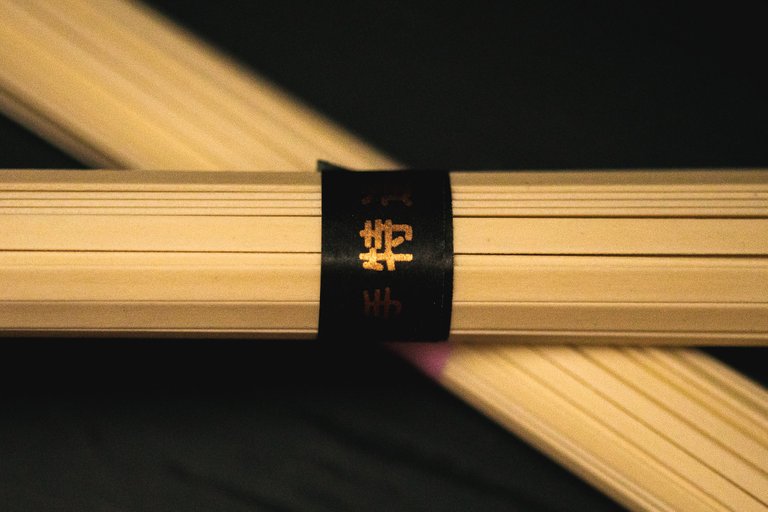 The Udon noodles!
For this noodle soup, I wanted to use thick Udon noodles. They are my favorite and they soak up the flavor of the noodle soup. I added a little bit of the spicy oil to the water (probably not going to any wonders, but who knows) while boiling them.
Just boil the udon noodles for about 5-7 minutes in boiling water.
At the same time, you can heat up (again... be careful not to do it many times) the Tonkotsu, so you will have it ready with all the other ingredients.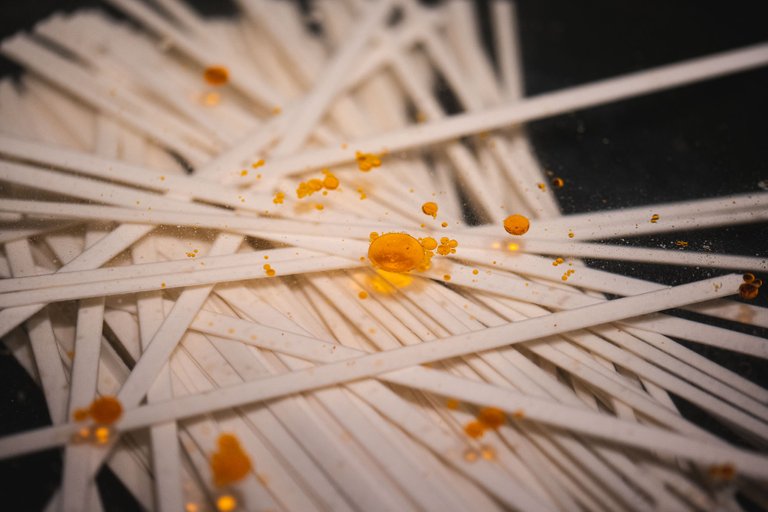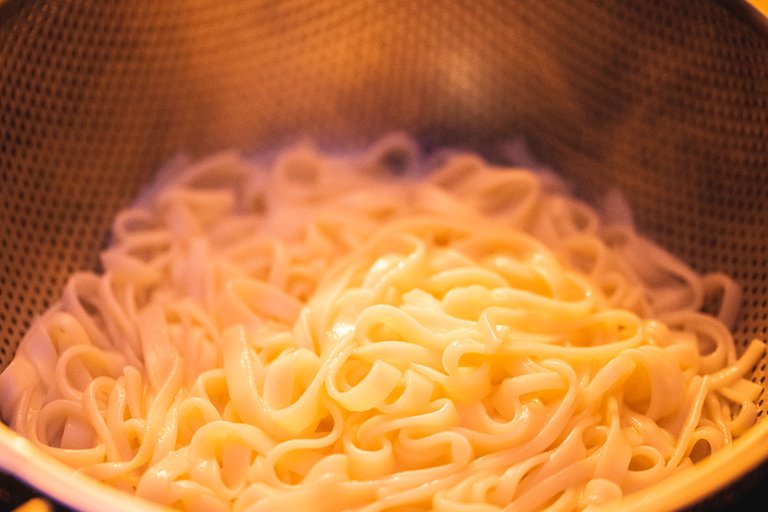 ---
Bringing everything together!
For the base of the Tonkotsu, I decided I wanted to add a little bit of rice vinegar and Fish Sauce before pouring everything into one bowl.
Ingredients
All of the above
1 tbsp. Miso / Rice Vinegar
1 tbs. Fish Sauce
Mix the Miso and Fish Sauce well before you pour and mix the Tonkotsu in the bowl as well.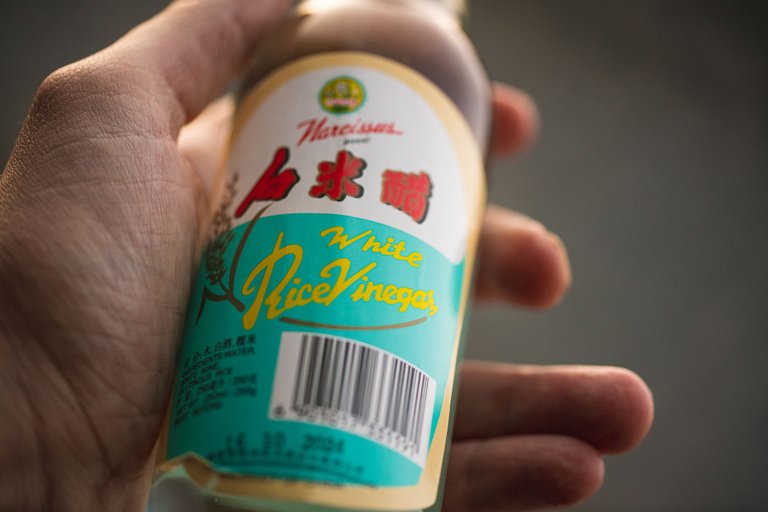 Just add everything (sorry, but I'm starving, I've been in the kitchen the entire day, and looking at these pictures while cooking is just torture) to the bowl and make it look nice.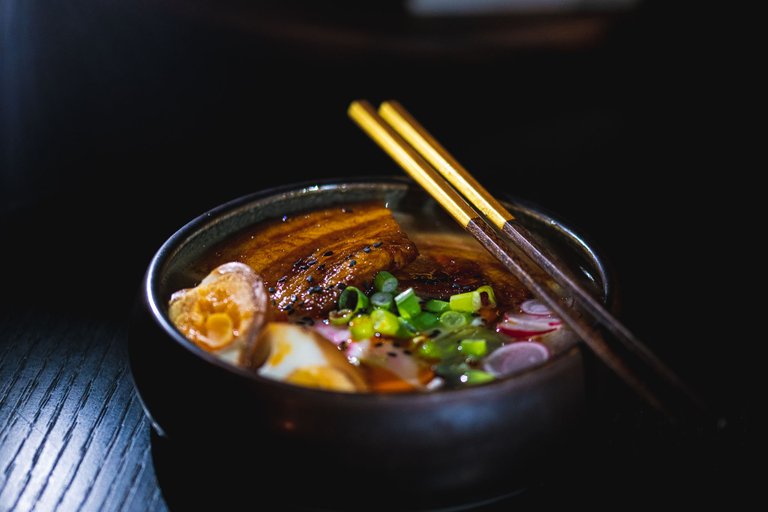 Itadakimasu!
Cheers,
Ruben





Follow me on Foundation | Follow me on Twitter | Follow me on Instagram