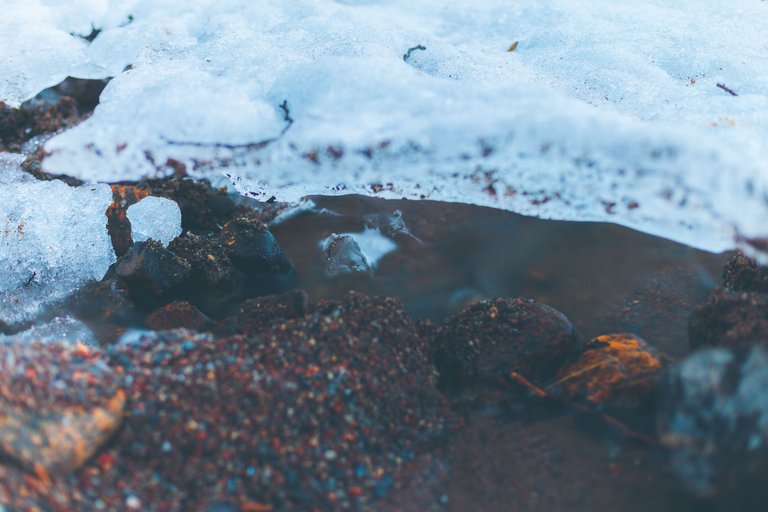 While wandering around somewhere in Järfalla during the winter, I was pretty much amazed by the amount of snowfall that fell from the skies in a short amount of time. I remember walking to a gas station to buy some cigarettes and it just started to snow. Even though the walk was 10 minutes maximum, on my way back all my tracks were covered in snow and I couldn't believe what I saw. I almost walked into a ditch. I was super intrigued by it, and a few days later, I decided to put on some clothes more proper to endure the weather and to get my camera gear to hike around.
While I sometimes was exploring Järfalla on my own, it was pretty nice, and calming to walk around in Sweden's nature. At some point, I saw this half-frozen little creek in the middle of nowhere. I loved how calm the sound of the stream was. It also looked pretty cool seeing it flow under the ice. The ice was so clear, it was as if it was determining whether it should freeze, or should melt.


---
NDs and no remote
I took these photographs on a tripod, with a Neutral Density filter (400 or 800), I forgot my remote so I could trigger the camera without touching it. That kinda sucked, but hey, we still have two options; 15 or 30-second exposures. Creeks are great to photograph long exposures in. They often run in small ditches, so they are pretty much wind-free. This mostly gives you a higher chance to prevent stuff from moving in your shot. Even though the water moved just a tiny bit, it is well enough to illustrate and visualize movement in these photographs.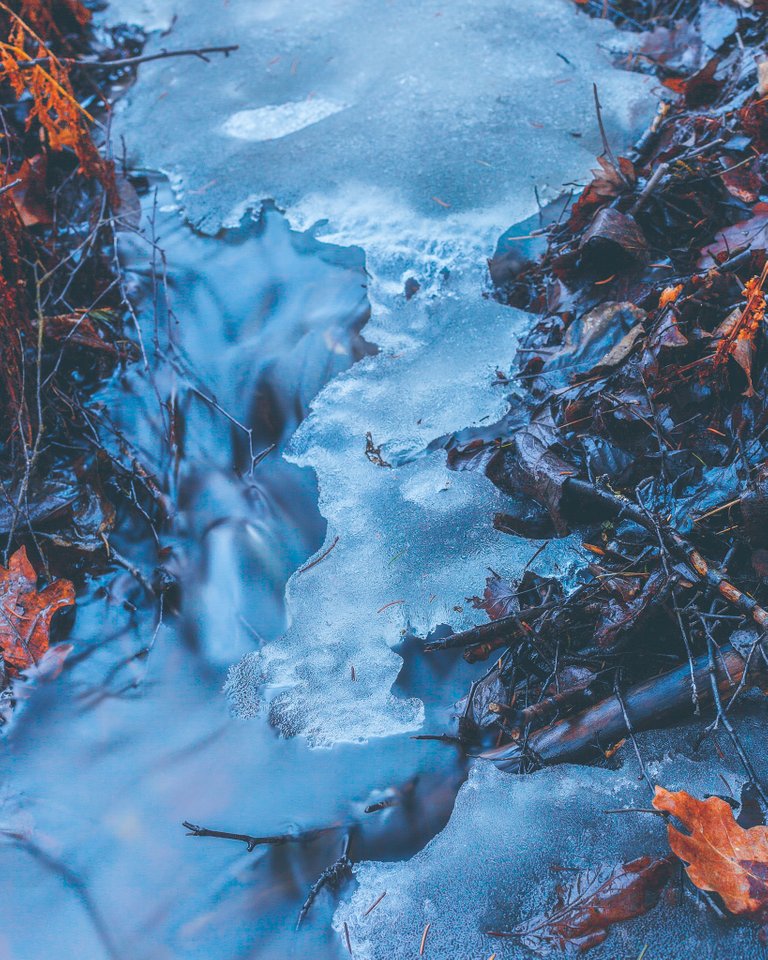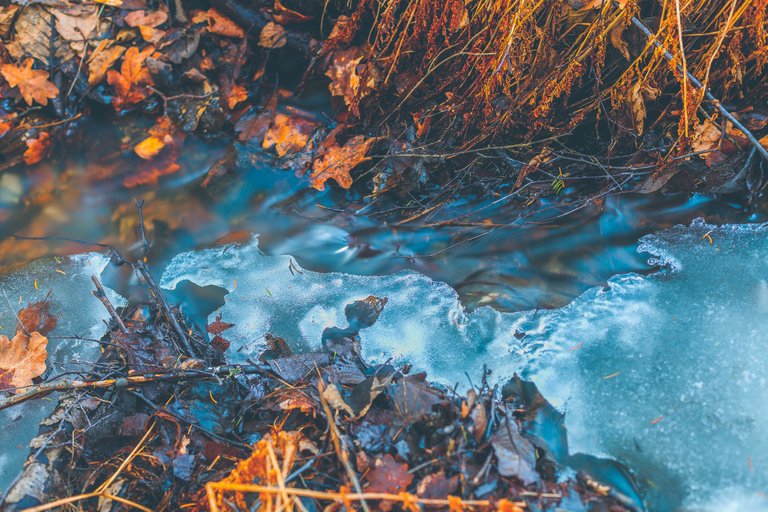 To explore, or to chase?
Exploring things often start with the idea or hunger to be on an adventure. Discovering new things that you haven't seen before, and going to places that are not usually visited by other people. It's exciting and can be thrilling. While chasing is more focused on one thing, preventing it from losing your sight. Or to enjoy it as long as you can. Chasing Sunsets, for example, makes you forget everything around stunning skies. If you're wandering around marked hiking routes, you probably are following someone else findings, yet you may feel like both an explorer as well as a chaser. These areas are often pretty safe to wander around in, and you probably don't need survival skills.
Are you an explorer, chaser, or follower?
In Sweden, I often felt like an explorer, going places people don't usually wander around. While here in the Netherlands, I feel I'm just a follower, walking routes that are discovered, cleared, and made safe.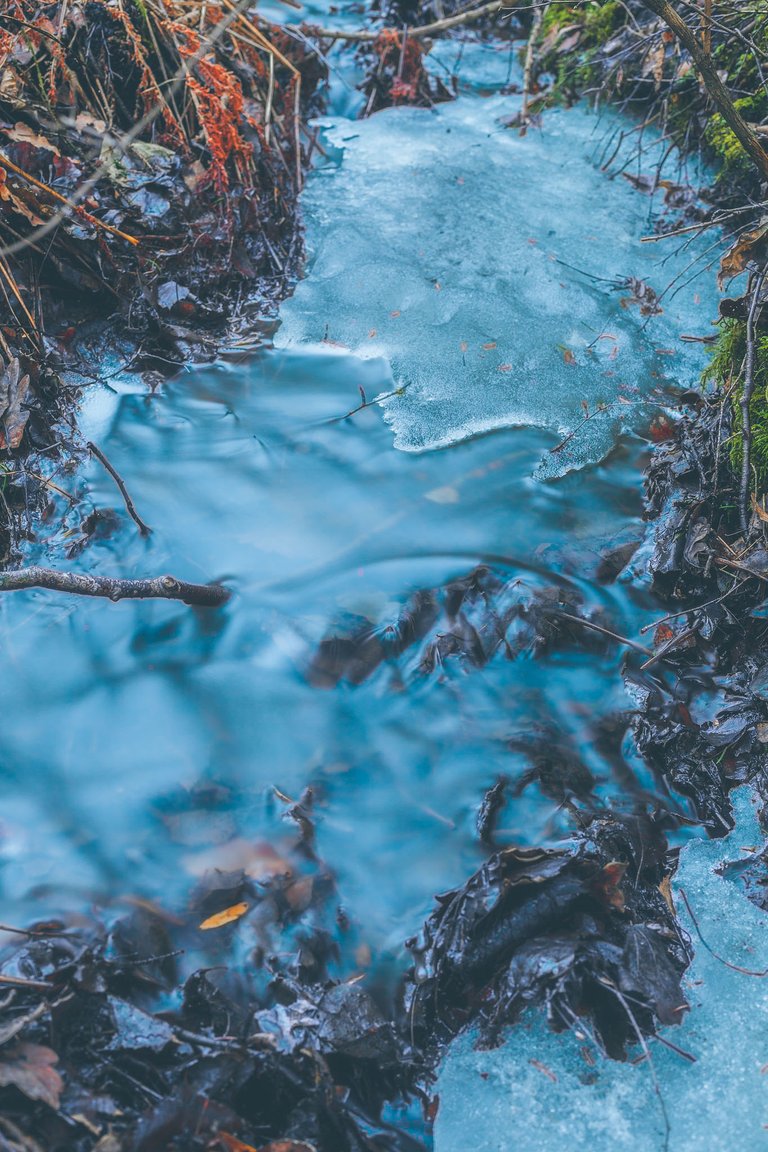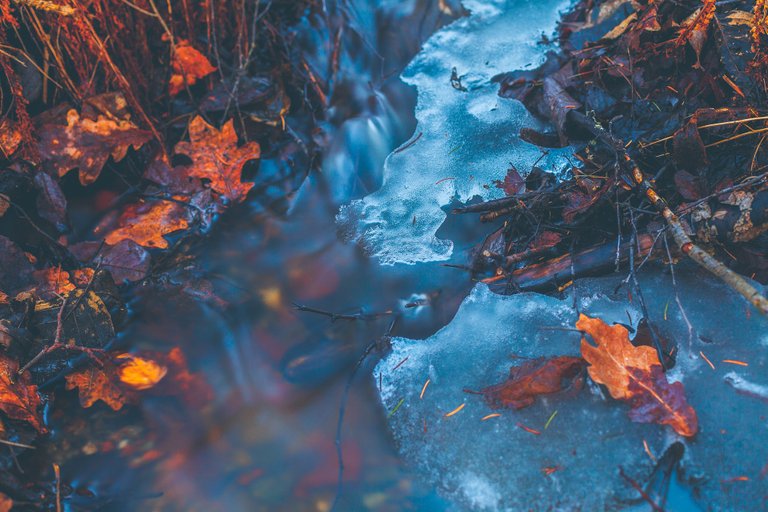 Just go with the flow
Like anything in life. The best thing you can do is to just go with the flow. Just like this little frozen creek. Eventually, the water ends up where it needs to be. Even though it got a little bit stuck for some time. So yeah, you can feel stuck, or frozen, always just remember you'll get to be where you need to be. Just go with the flow :)
Cheers,
Ruben