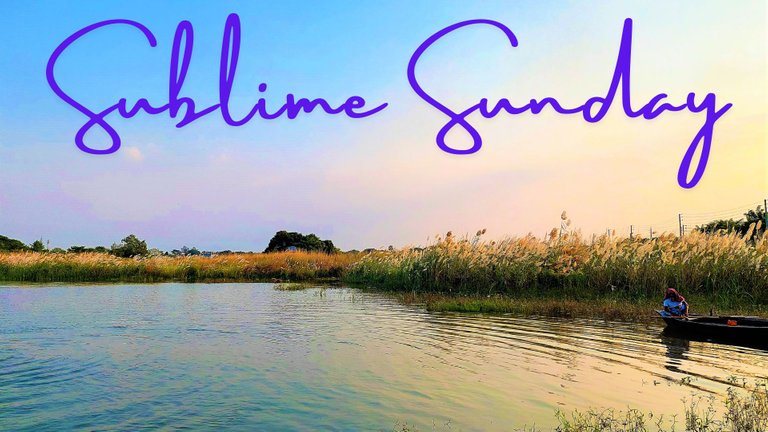 It was not an extraordinary beauty but a very relaxing and peaceful one. Seeing the calm river from the bank felt like contemplation. It was sure a dose of inspiration for the day and more...
And the Kans Grass was adding so much to the background.
Let me share my experience with some photos.
---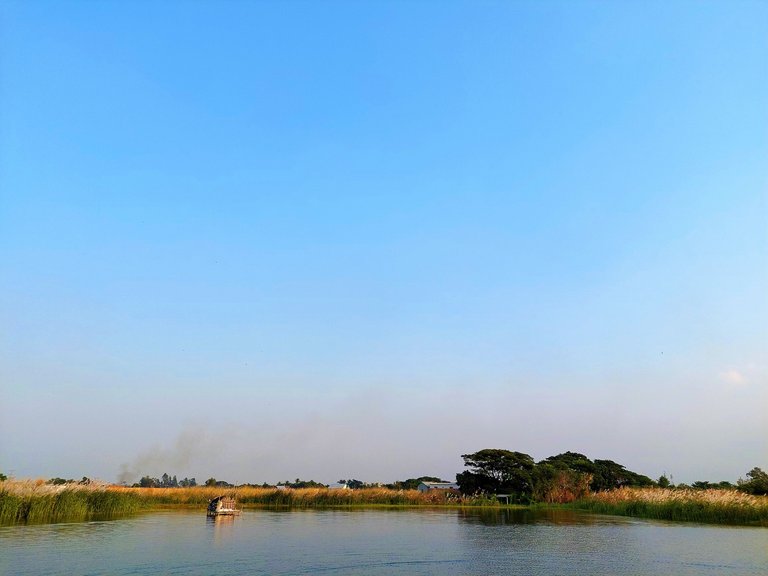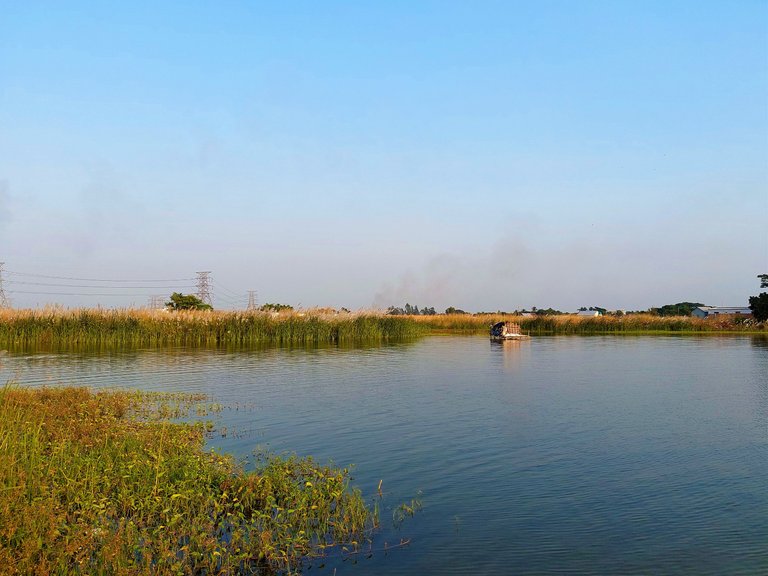 Balu is the name of it, the name Balu means 'Sand' in our language. And yes, the bank was very sandy.
There was no place to sit down and enjoy the beauty. Probably because it's not a tourist site but just a beautiful river. People usually give the place a visit because of the Kans Grass. If you are unfamiliar with what they are then the next few photos are for you!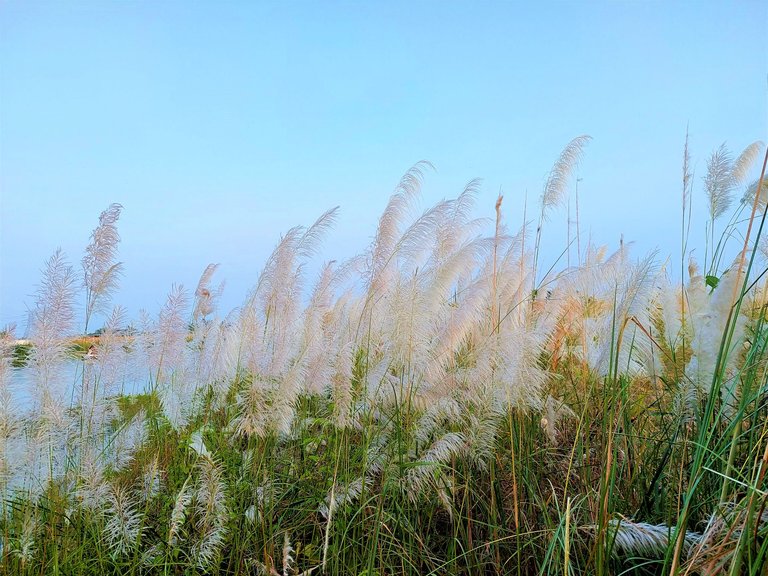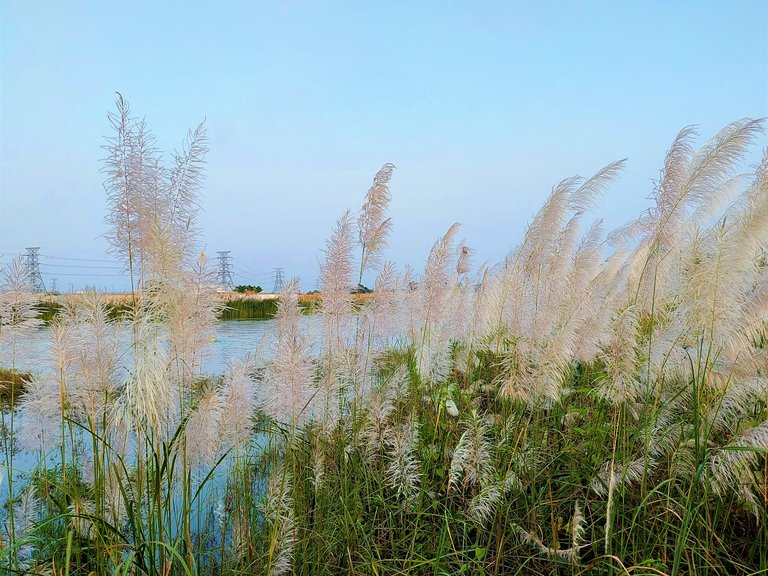 This is a common scenario in our rural area just before the winter. Open fields and river banks get covered with this grass. We call them Kashful. The seeds can fly mile after mile. Even we get the seeds in our houses though we live far away!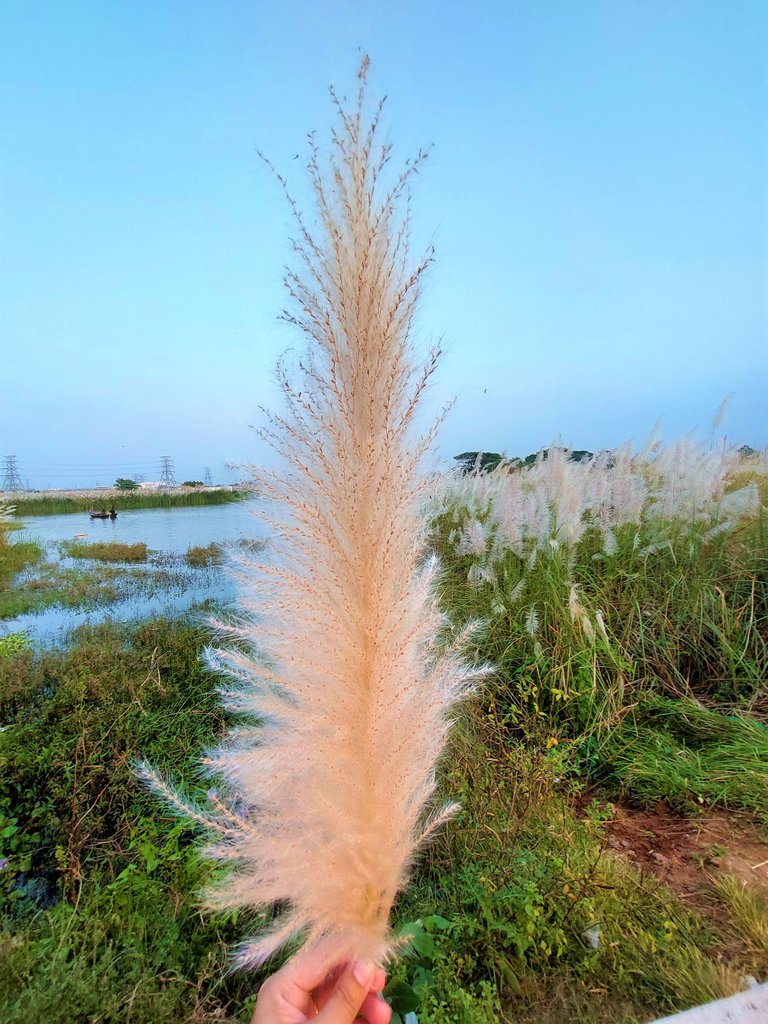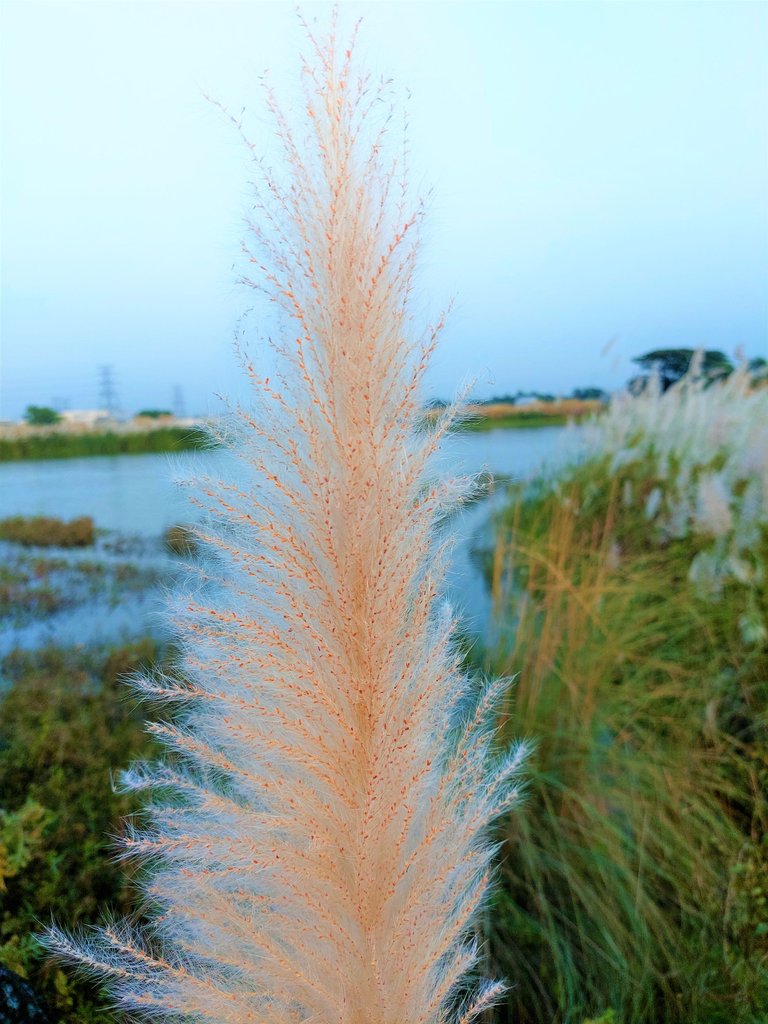 The saying goes the same as dandelion if you blow the seeds away wishing for something, that will come true.
I wish things will work like this...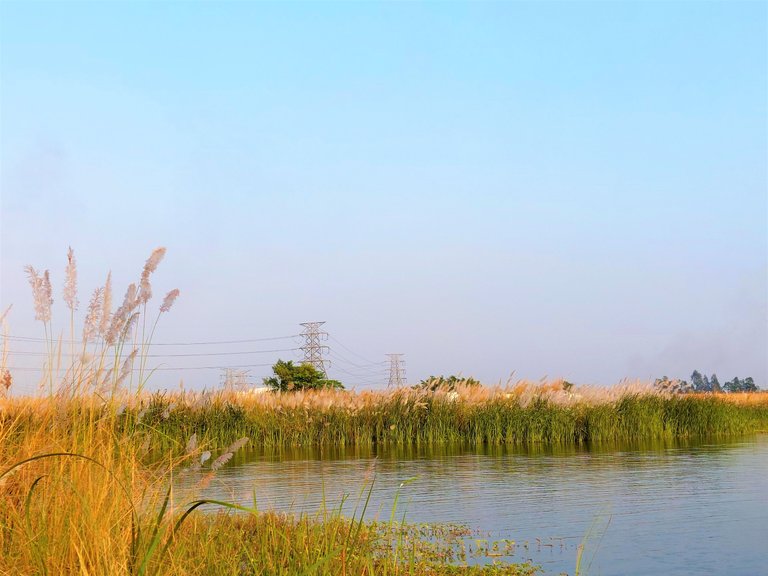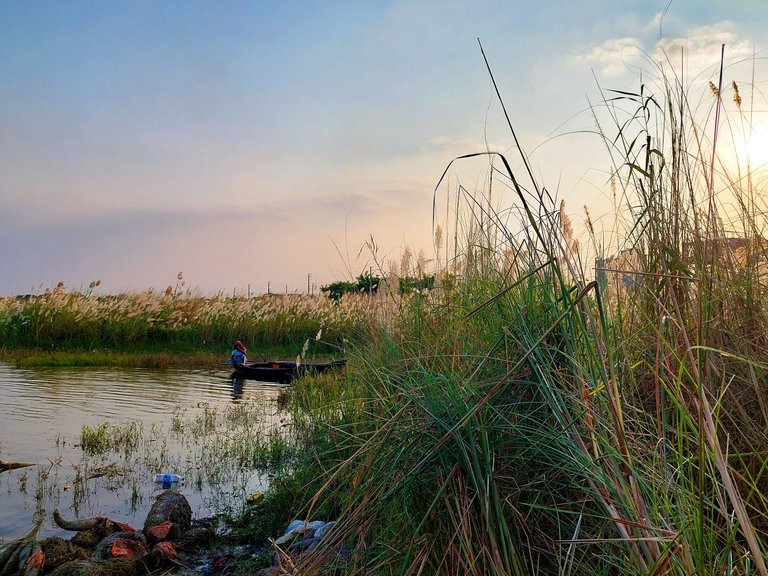 You can see how the whole place is covered with grass. It's a pleasure to eyes during the pick time. The long white flowers/seeds of the grass make such a wave during windy days. If anyone is unfamiliar, it would be a lifetime experience for them.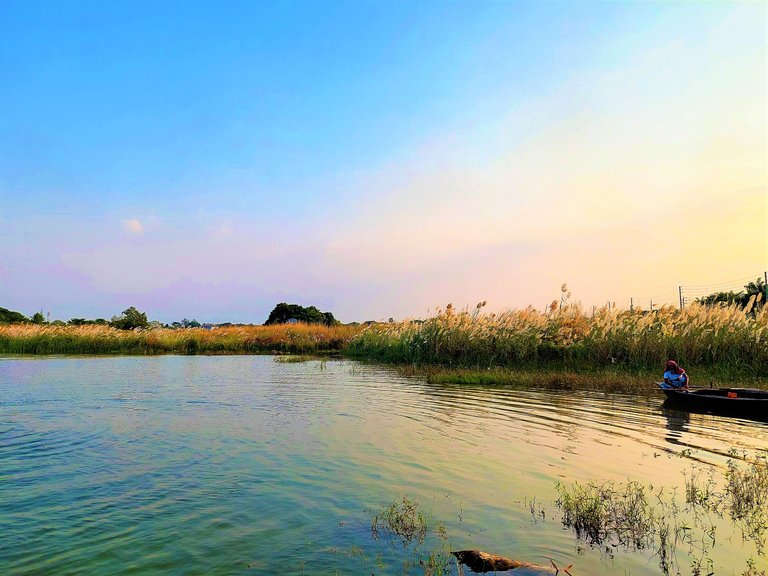 There were a few boats that were offering rides for a fee. We waited for an hour to get one boat but everyone has occupied with it and we were not successful. I believe, that the boat ride would make our experience ten times better.
---
But altogether it was a beautiful afternoon. We had a mini picnic on the river bank as well. We sit over the sand, had some homemade pizza that I brought, a hangout for a while, and enjoyed the beauty.
I would love to spend another afternoon there...
---