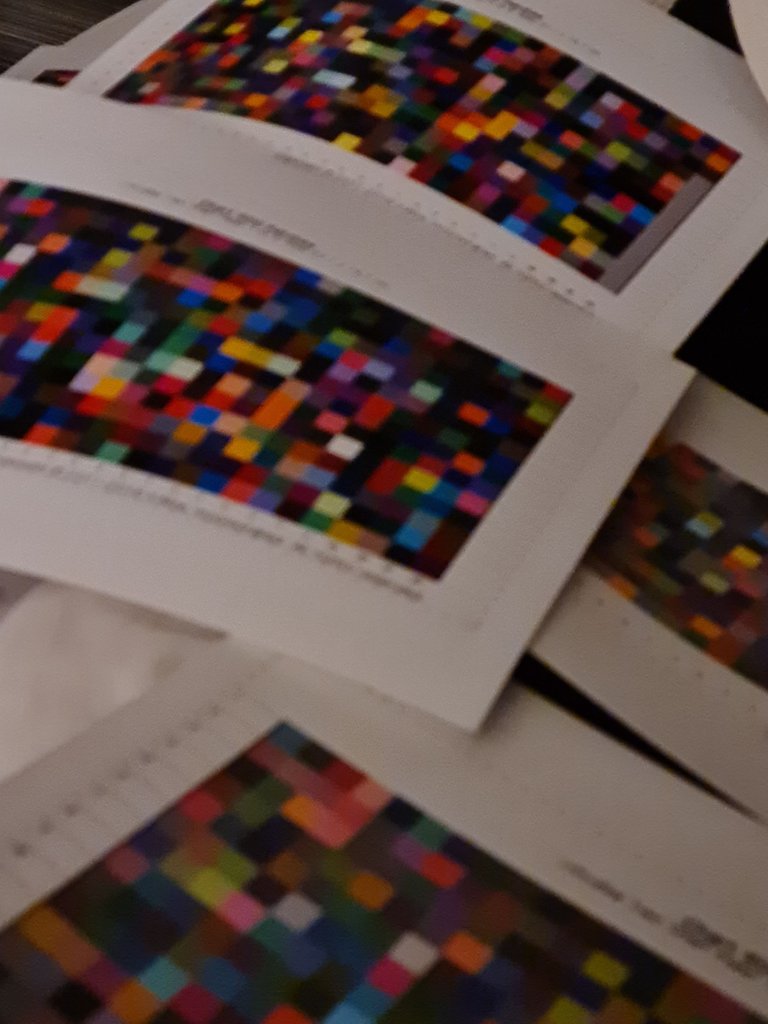 They told me that I had to have a proper photo printer... Sure, I can do that.
They didn't tell the amount of work it would take to actually get quality prints out of it!
The past few months, I learned that there is shitty, good and amazing paper... That you shouldn't print on the cardboard cover of the stack of paper. That ink is expensive. That there are way too many printer-settings on my macbook so that when I don't double check stuff, I waste a very expensive piece of premium paper... That black and white prints without the correct settings have ways of turning out either sepia, or blue, or without any contrast. That Mac doesn't want you to NOT adjust the colors of your prints. That paper manufacturers create print profiles, but only for super expensive printers and never the printer that I decided to buy. That making your own profile is hard and requires expensive hardware.
Today I printed out some color charts for all types of paper that I will be experimenting with. Tomorrow in school, I will use a photo spectrometer to (hopefully) create the right printing profiles so that I am done with this stuff once and for all.
But I am afraid that I will have to do this like 10 other times before giving up and buying the super expensive printer that had those profiles readily available.