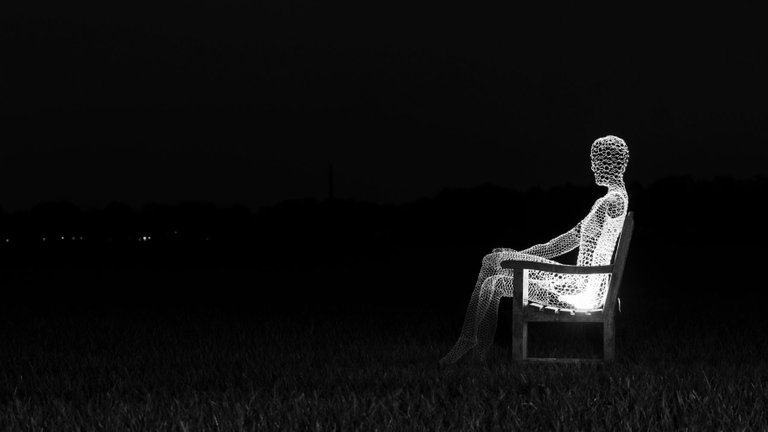 She dominated the field with her beauty.
For one of my assignments, I will have to create a series of works around a somewhat abstract theme that I picked myself. The theme that I picked? "Soul"
Soul can have so many meanings. But to me, it reflects your true self. It would be the spiritual and immortal part of a human being. If you believe in heaven...that's where they would go 👼
Can you capture it, though? Aura-photography-booth owners claim you can. But I wanted to try something different. So I started googling and found an artist that made human sculptures out of chicken wire and I was intrigued. A message was sent and to my surprise, I got a pretty enthusiastic message back. I had a date with the chicken wire figure!
Yesterday was the day. I did spend 4 hours in my car to make it happen. But it was totally worth it! I met the nicest people that helped me create this shot. Playing around with light, a sculpture, and a chair in the middle of an empty field was both weird but also a lot of fun!
Sculpture by Mahroon Art. Go check it out!!