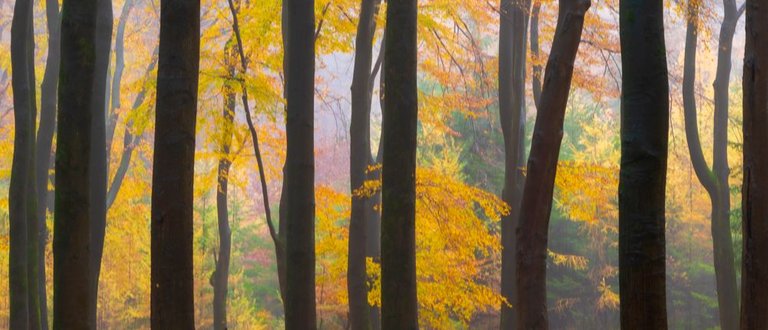 Time for something else... After just focussing on black and white photography for school, I was longing for a bit of color and something less conceptual. I joined a workshop from Martin Podt last weekend for some forest photography.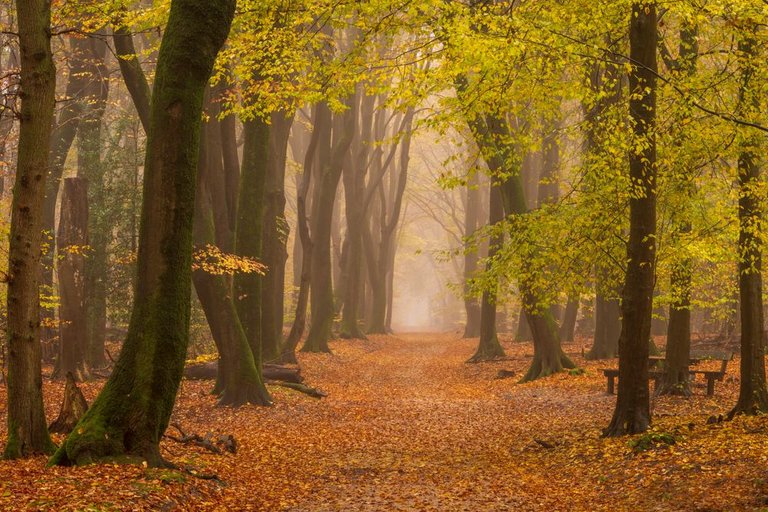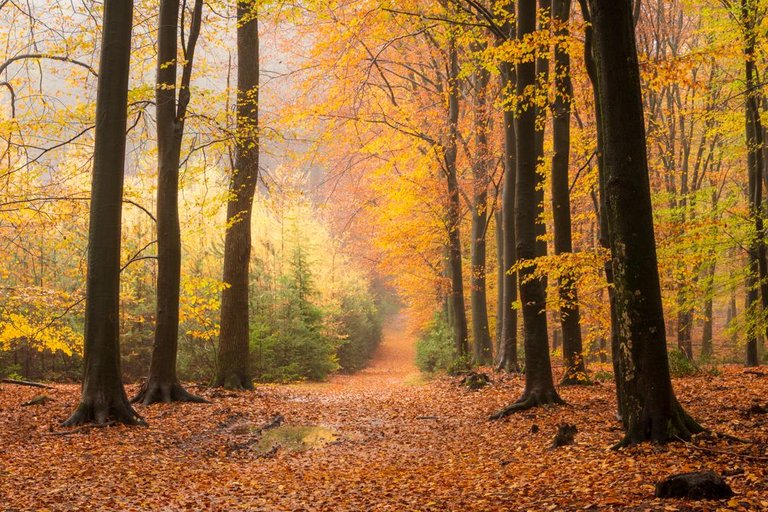 ---
Our group was about to meet at 7:30 AM, which is not a good time for me. But it was going to be for a good cause... So of course, around 6:45 it was raining so hard that I was getting seriously worried about getting soaked.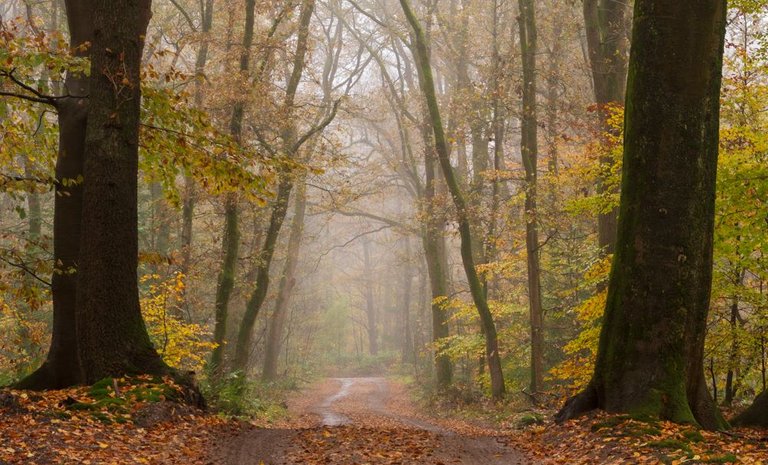 But timing was on our side. Shortly after we met, it stopped raining and a nice little bit of fog remained in the forest.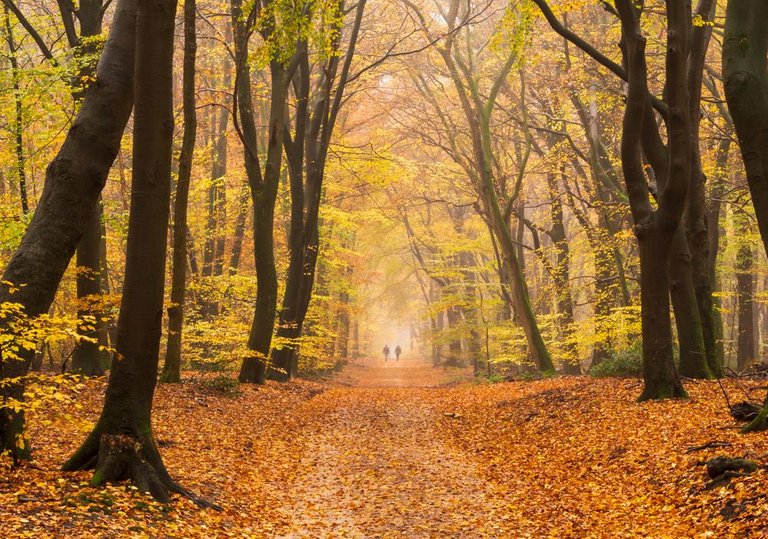 After receiving some tips and tricks, we started exploring the forest. We ran into a bunch of other photographers and it was sometimes a challenge to get the lanes empty in front of your camera. I guess everyone knew that the colours were amazing!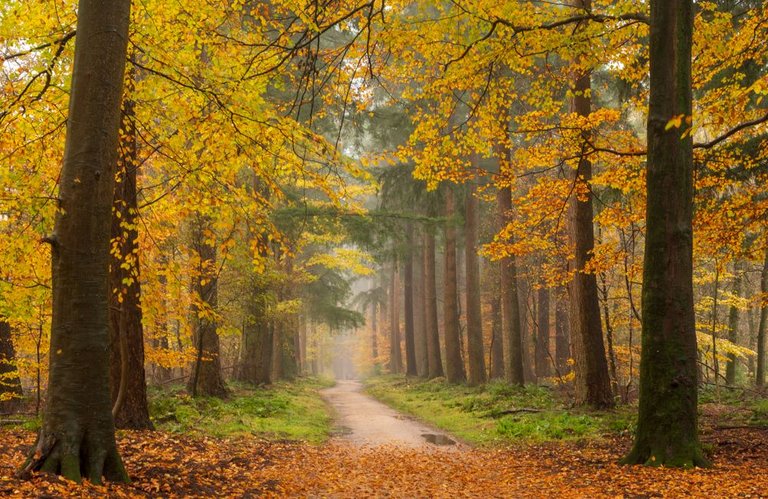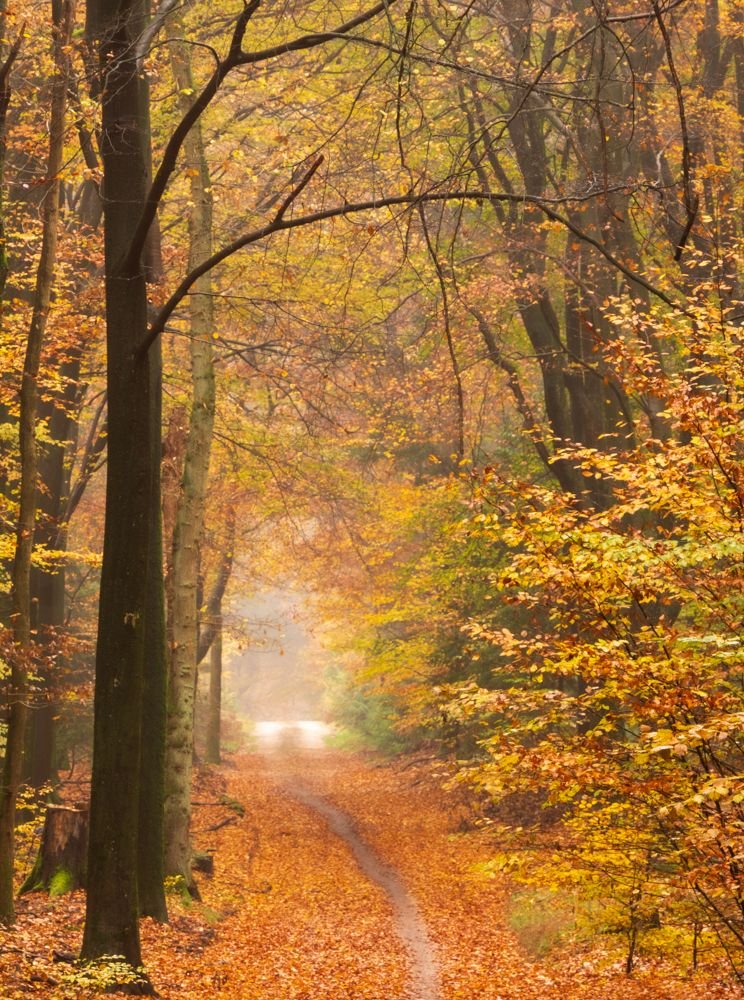 ---
All in all. The biggest benefit of this workshop was that they knew the forest so well, that they were able to point our eyes towards the nicest trees and lanes. Our group was great fun and we laughed a lot along the way.
Around noon (an hour later than expected) I had to rush to my hotel to prepare for my next photo shoot.