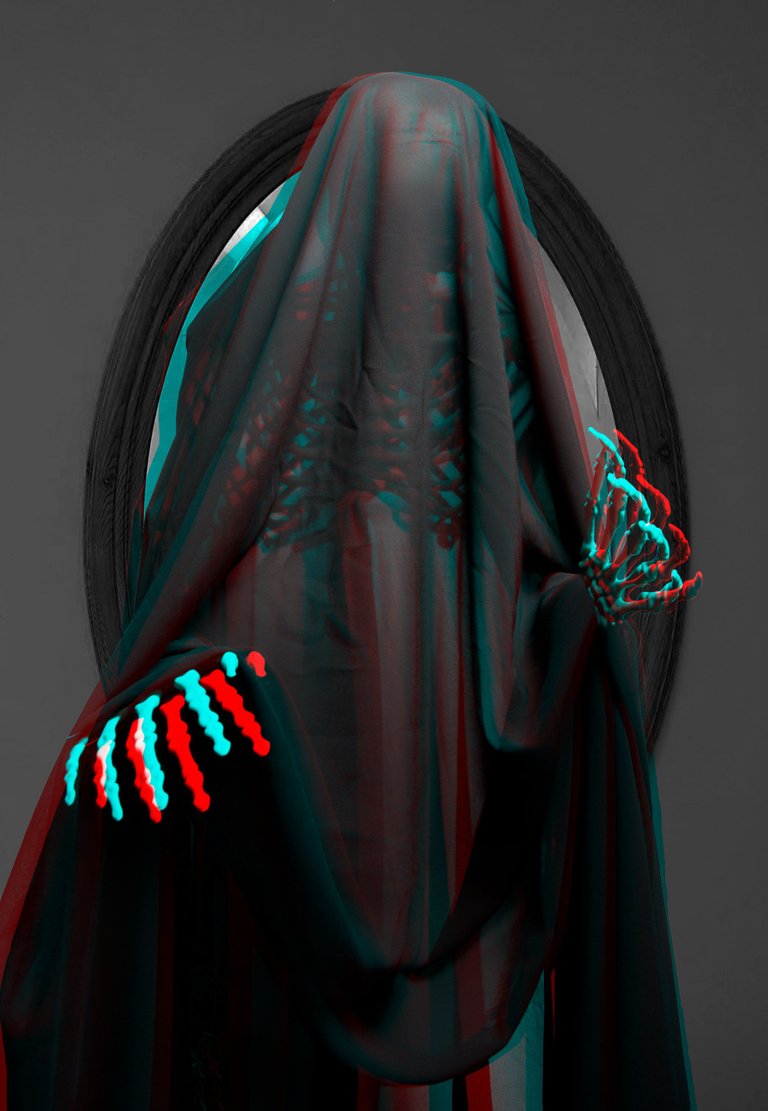 Okay, I may be a little late for Halloween. But I did something so cool, I wanted to show you anyway.
This school thing. Next to the assignments, we are required to create 6 series of our choice. You'd think "easy, you already have plenty", right? But apparently, "our choice" has some limits. It is supposed to still be conceptual in one way or another.
Like the last module, it is hard to come up with 6 stories to tell. Easiest is to find inspiration in your own life. Which reminded me of "paranoid". I have seen this happen around me. And when I have bad days, I experience glimpses of it too. While it is terrible to experience and struggle with, it is an amazing concept for photography.
I wanted to experiment with ways to show something that isn't really there but is considered real and threatening to someone suffering from paranoia. And I am a sucker for cool gadgets and gimmicks... and I thought: let's see if I can do this with 3d!
I started studying anaglyph photography. Many websites recommend doing it fully in photoshop. But I wanted a more realistic effect and found the solution. Just combine 2 photos that were taken just a few inches apart from each other.
Theory was great but does it really look as cool as they promise? I did what I do best... did some online shopping and found myself a bunch of cardboard 3d glasses to be able to check out the examples I found online.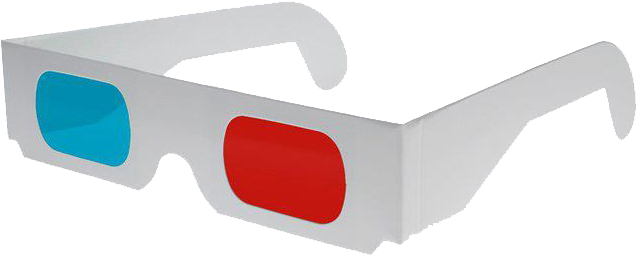 Use this to get the full experience of my photo
---
I was hooked. But was I going to figure out how to pull that off myself?
I grabbed my very flexible and always willing model (I may start a competition to come up with a good name for him - Harry Boner didn't make the cut). I put up the lights and backdrop, pulled some strings to position him in an interesting way. The trick was going to be in the tripod and slider.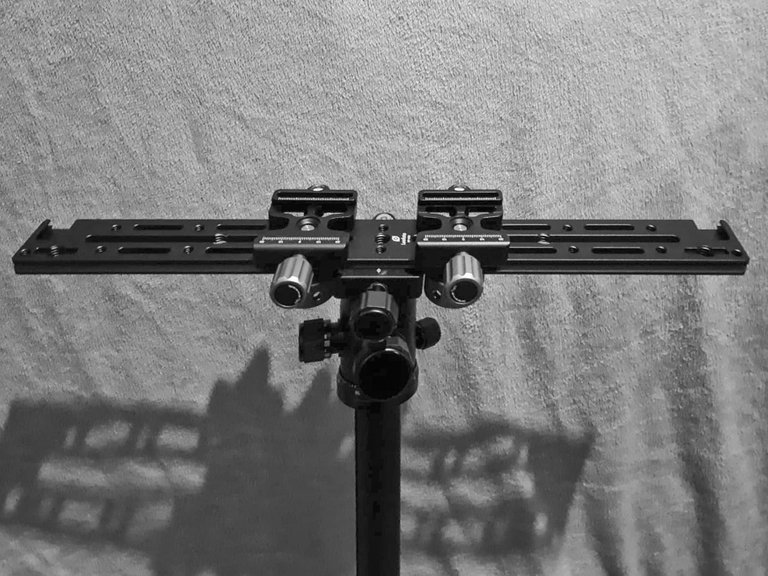 This tool makes 3d photography so much easier
I experimented with the right distance between the shots and every time I opened the files in photoshop and de-activated the red and cyan channels, I had some effect, but not what I was aiming for. Whatever I tried, the monster wasn't willing to move up from the screen. And then I found a website that said to switch the red and cyan channels...
EUREKA!!
Suddenly it was coming alive! And after looking at it with my glasses for so long that I got a headache I knew for sure... This technique is going to stay in my arsenal. Fun!