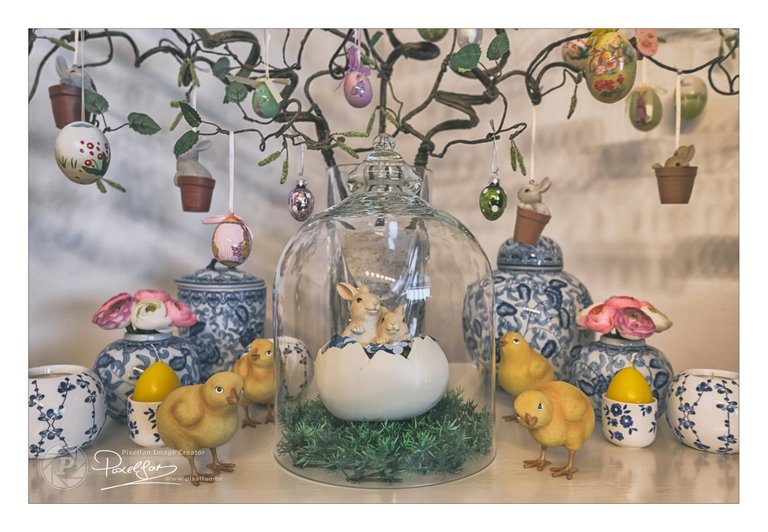 ---
My wife has made it a habit to provide a custom decoration for different holidays and/or seasons.
And sure enough, the last weeks we had something new to watch...
But today everything moved back to cardboard boxes. All my new friends are gone.
All I have left is this picture...I will miss them, even those angry looking chicks 😉
---
You liked this post?
Right you are 😉
Just follow me here to make sure you don't miss any new work. As you can see below, you will be in good company... my 3 skinny friends are waiting for you 😉


BTW: I will not ask you to upvote my posts… deep down inside you know you have to 😉
Curious to see my other work?
Although I spend most of my time here, you can also find me in other places… just take your pick…