I'm sharing a series of night time photography from my latest trip to Egypt.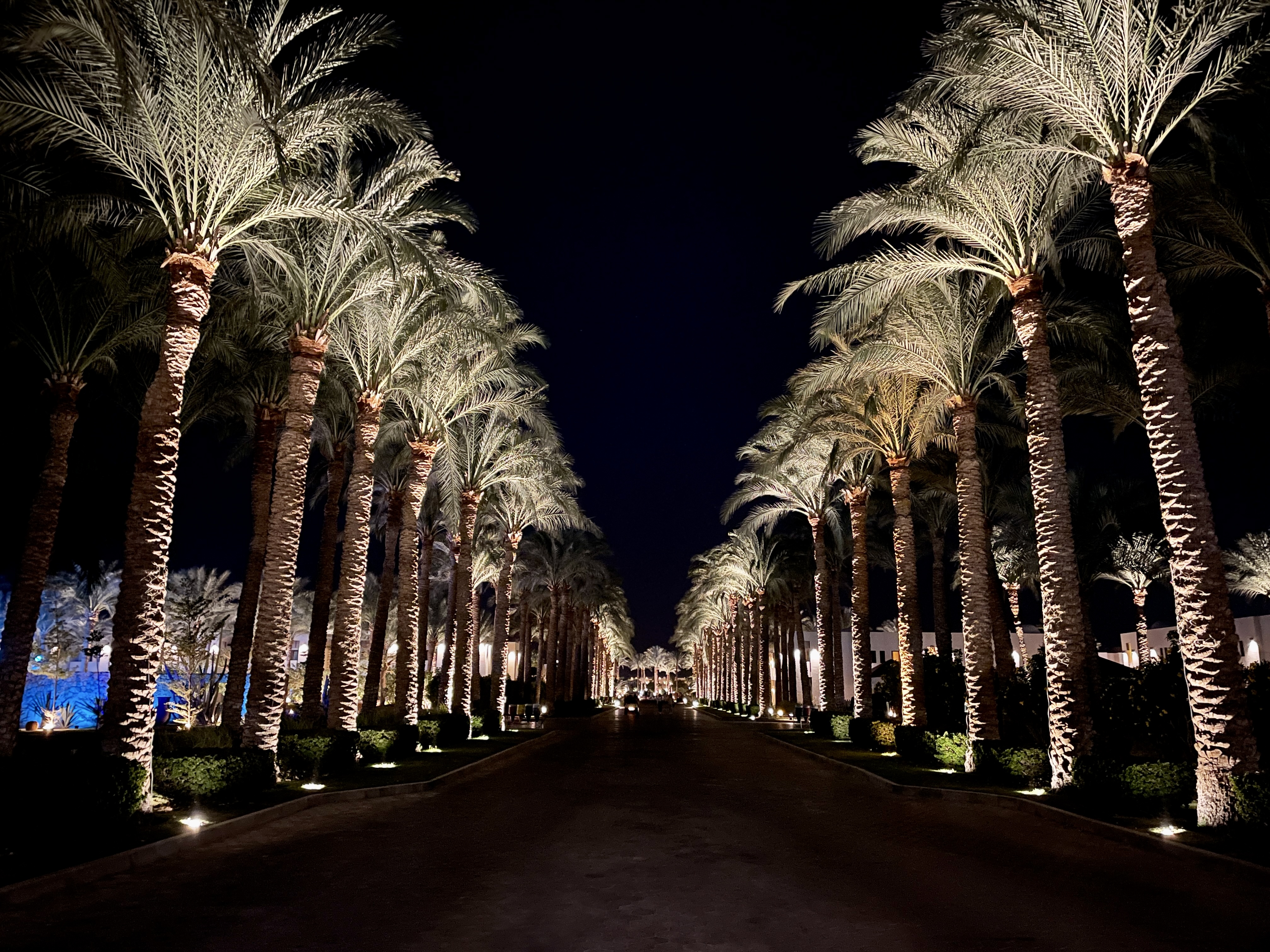 Palm strip for the fans of symmetry. These are planted of course, but Egypt is not all desert. The Nile river still offers some of the best farming land, and paired with the sun every day it's no surprise that fruit and veggies here are so tasty. Did you know that Egypt has the oldest Ministry of Agriculture in the world?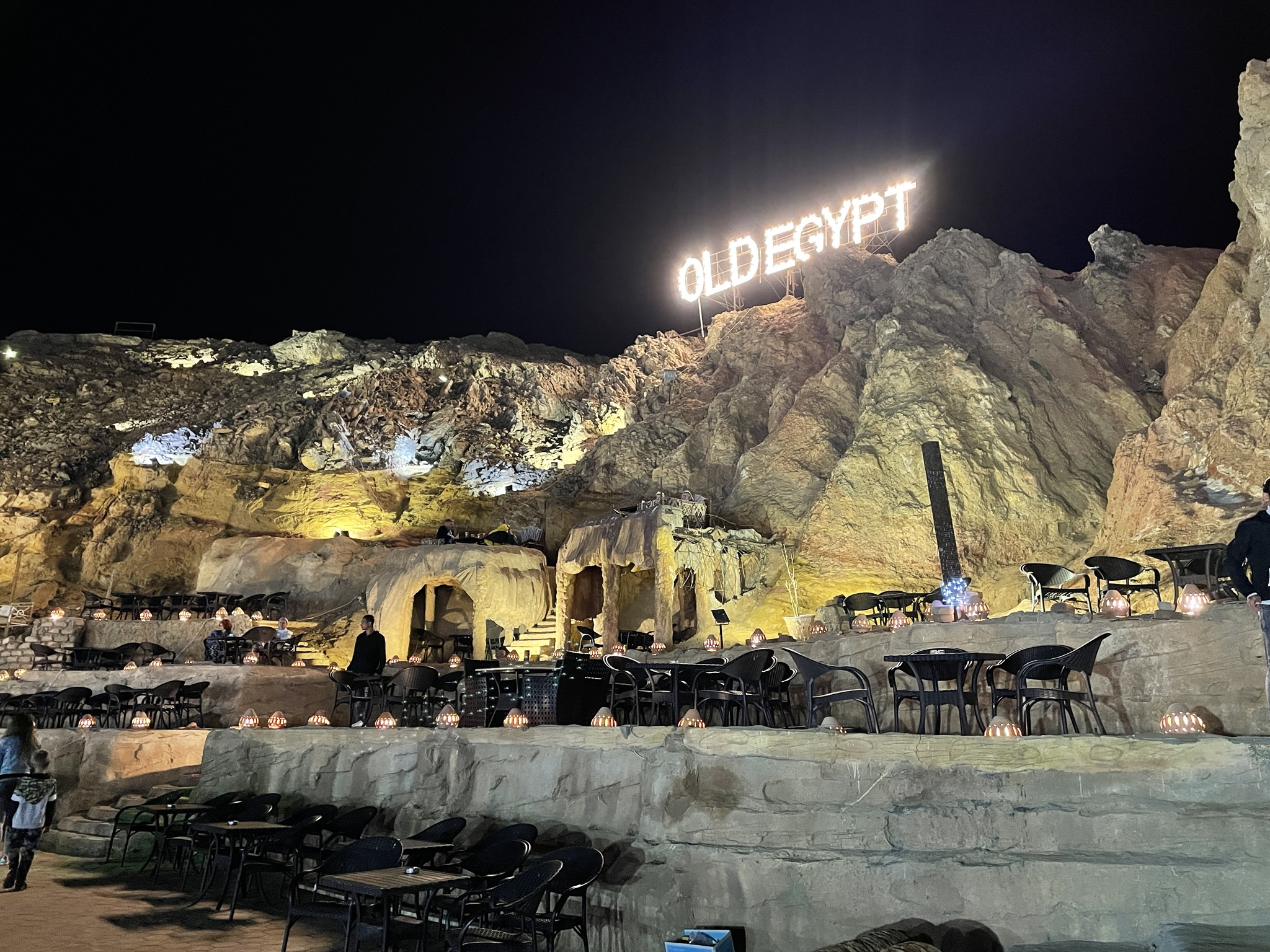 Old town in Sharm El Sheikh. The café on this cliff was just opening its doors to the evening guests, the tables are still empty.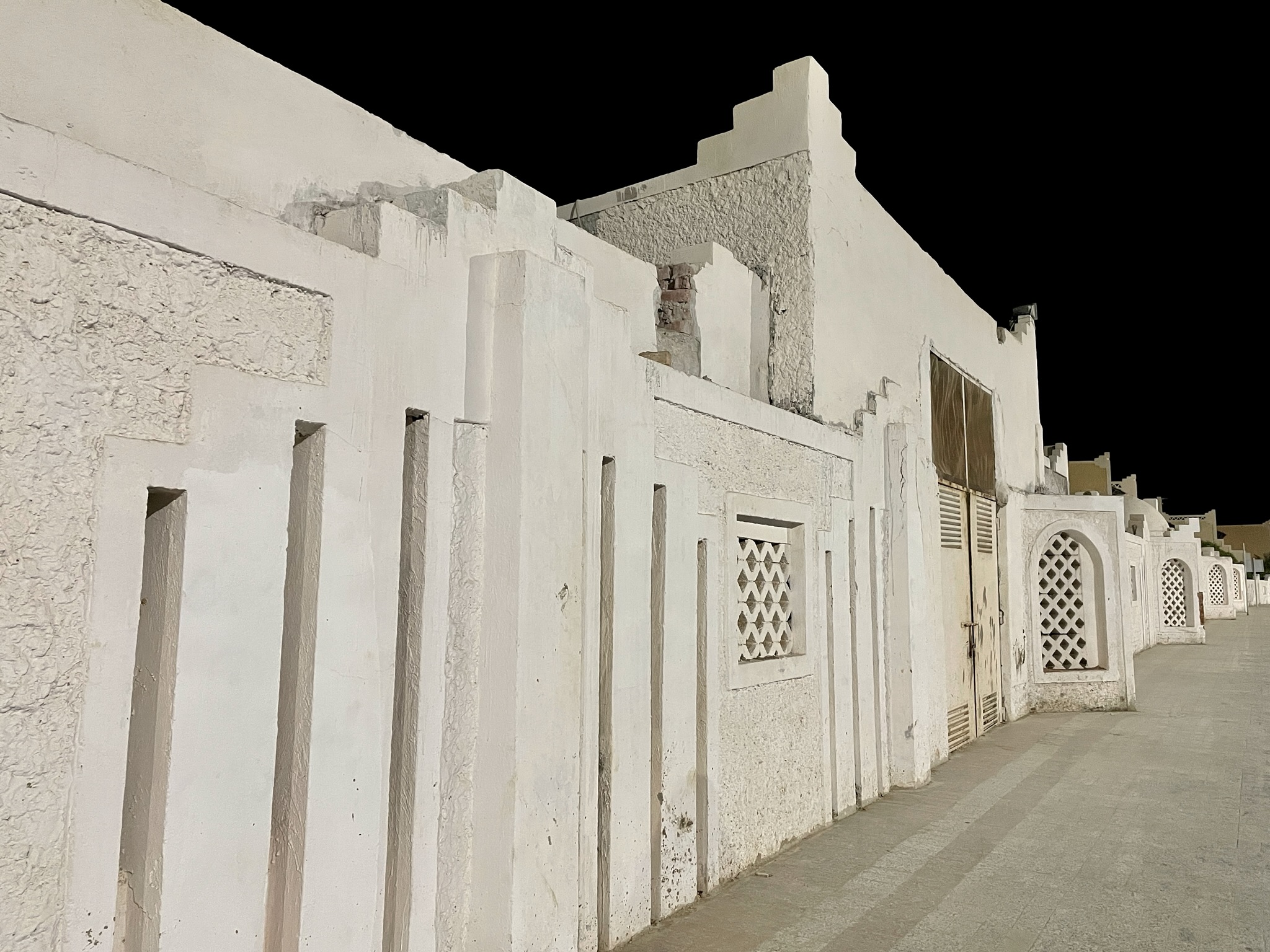 Just a random wall with interesting shapes. Many buildings are white and it makes perfect sense so they absorb less heat in the sun.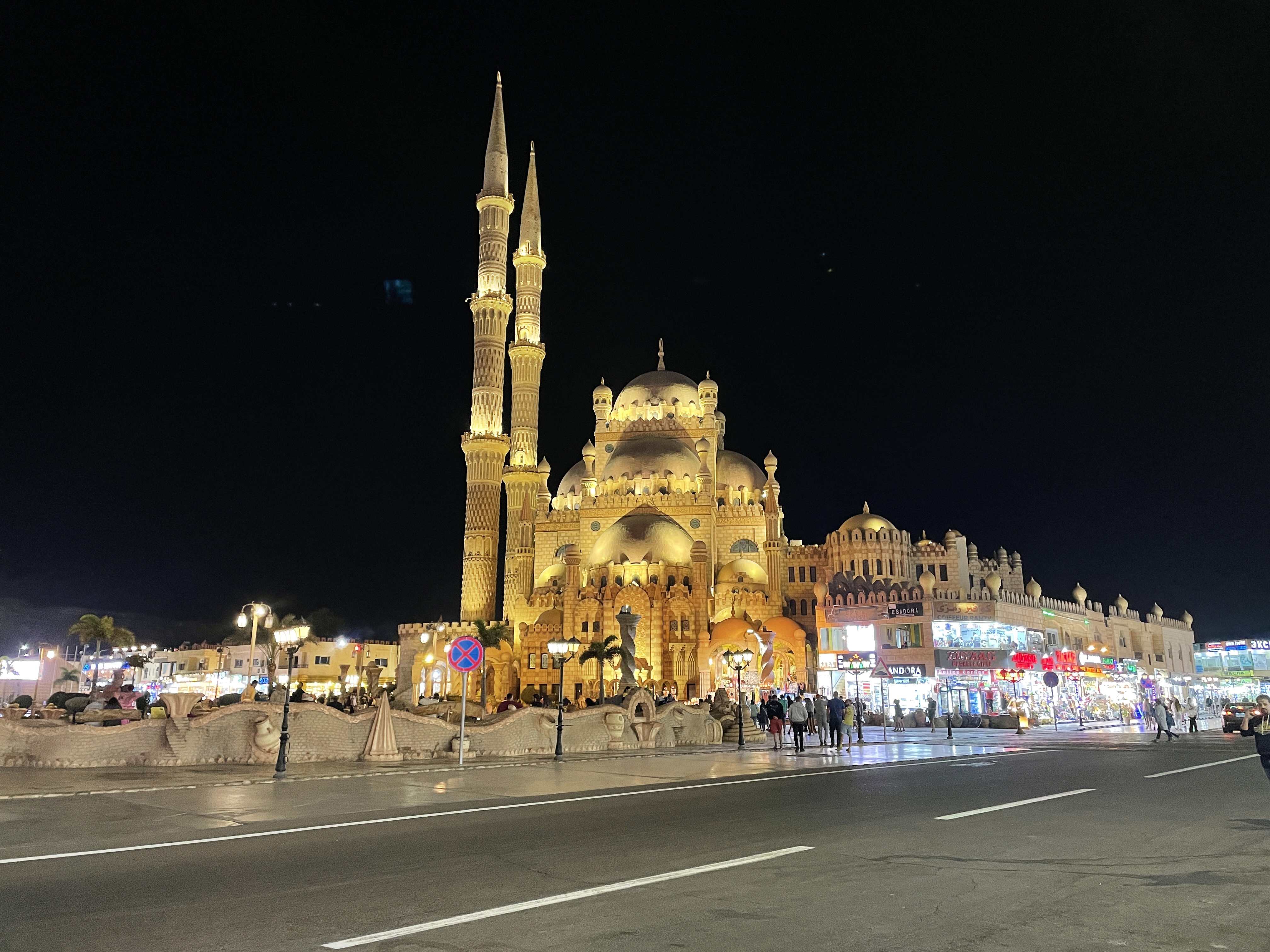 The street with Al Sahaba mosque at night. You can see an array of souvenir shops to the left and right of it. Bargaining is necessary everywhere. I got quite good at the end and bought a scarf for 100 EGP instead of the initial offer for 200 EGP. I'm sure they still made enough profit on me.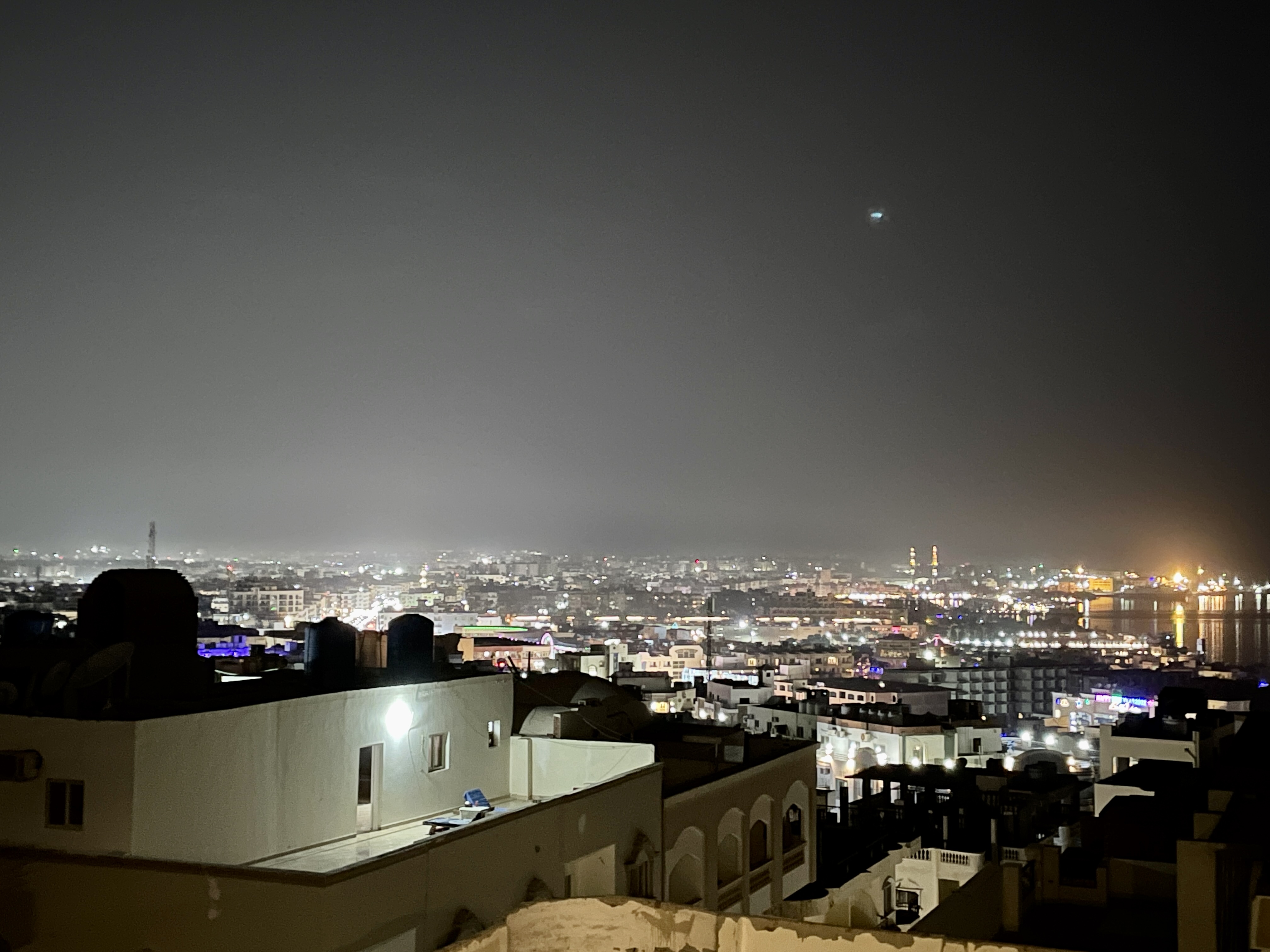 My favourite - Hurghada. I like the pulse of this town. Everyone is late to wake up so the mornings here are really serene, and the evenings are buzzing, with kids and teens playing together on the streets. As if the omnipresent technology with smartphones, social media and video games didn't make it here yet. Late at night, some parents are yelling through their windows, calling the kids to come home.