Hi there!
Back in June, we spent a couple of days in Jizera Mountains (Czechia). In my previous post, I showed you the torn dam. This time I would like to share more photos we had taken during our little wandering Jizera Mountains. Here we go!
---
On our way back from the torn dam we are passing this skier. Since it is windy, the skier is actually moving.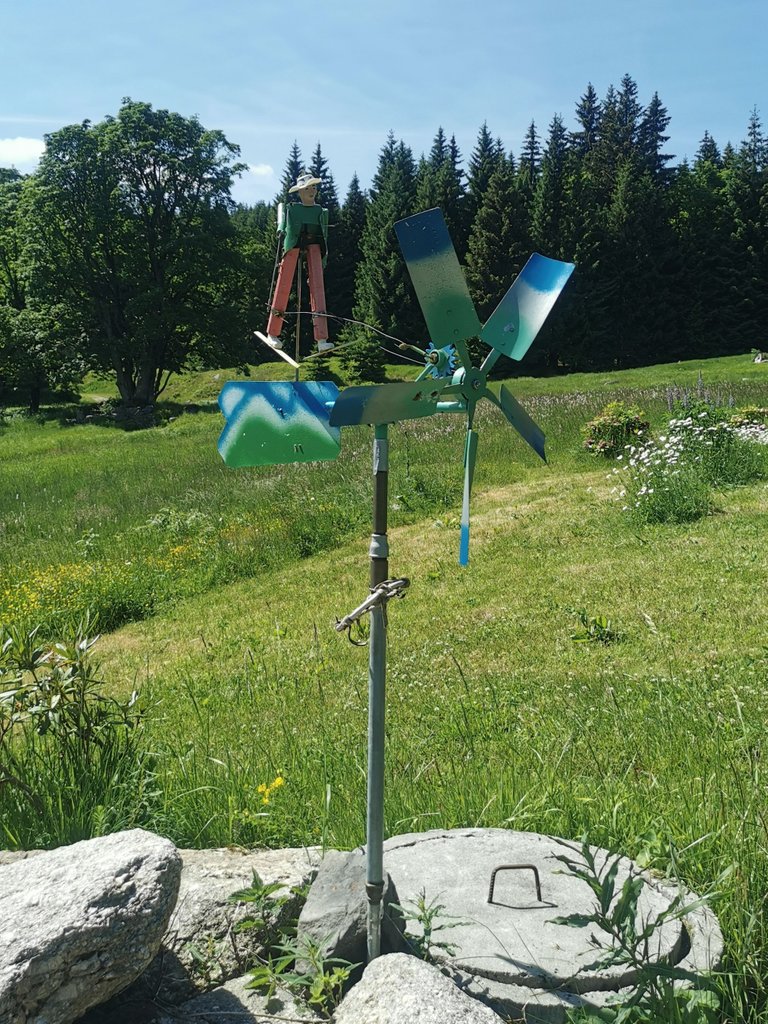 ---
(I guess) a newt in the water.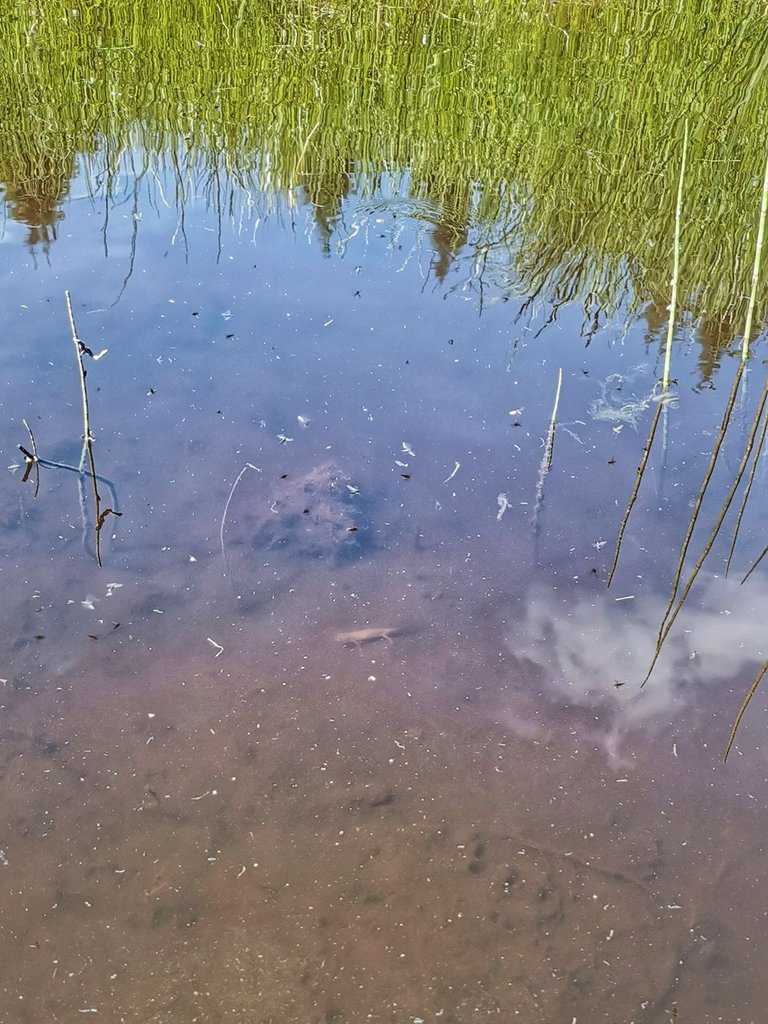 ---
My favorite, bistort (Bistorta officinalis).

---
One of the wooden sculptures along the trail to the torn damn.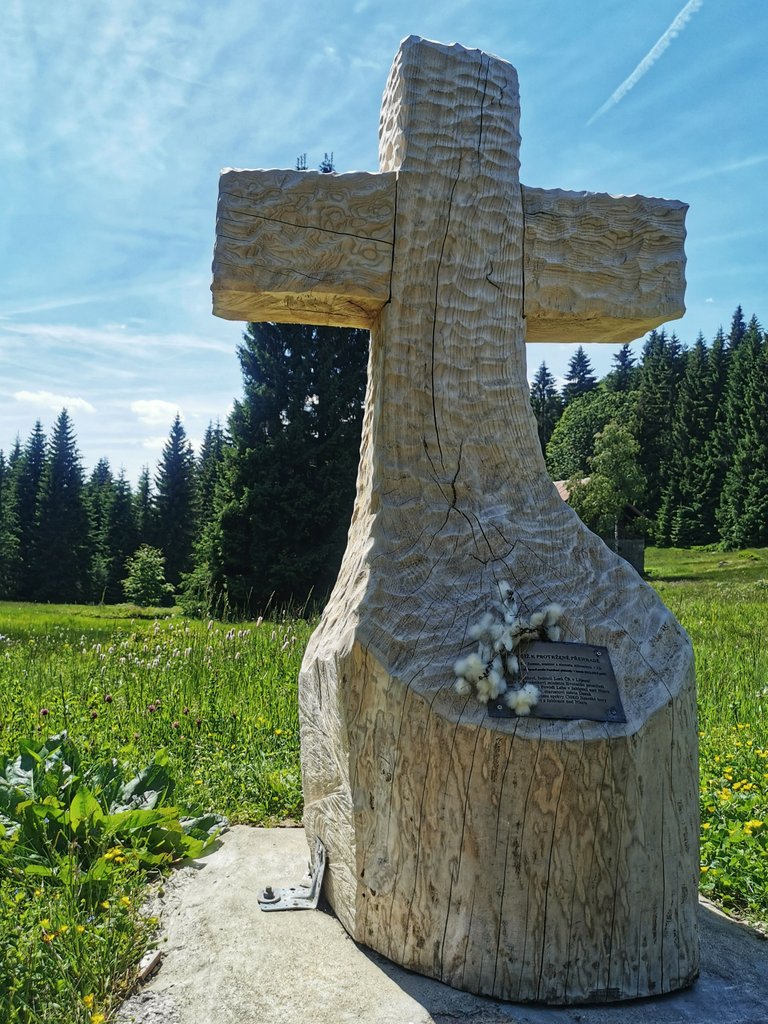 ---
Hieracium.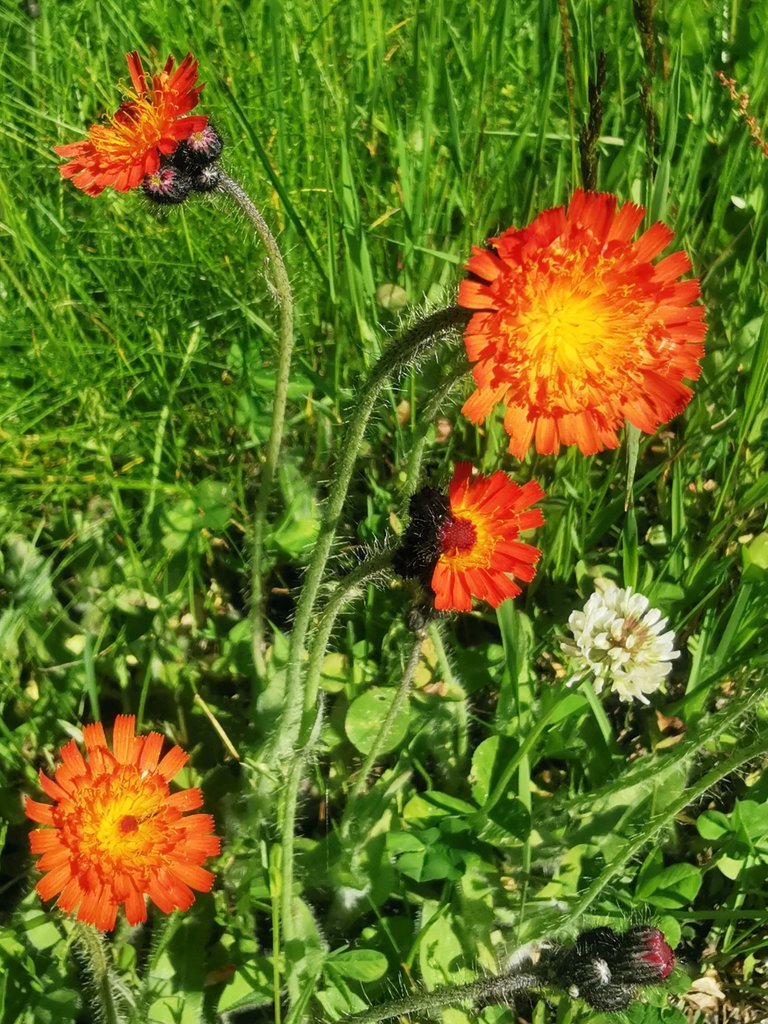 ---
What a gorgeous cottage!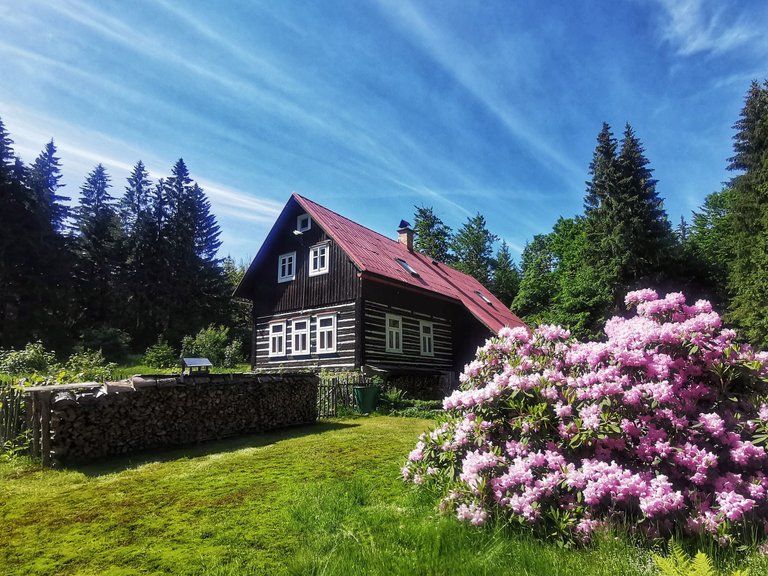 ---
A meadow full of bistort plants. I have never seen so many of those in single place.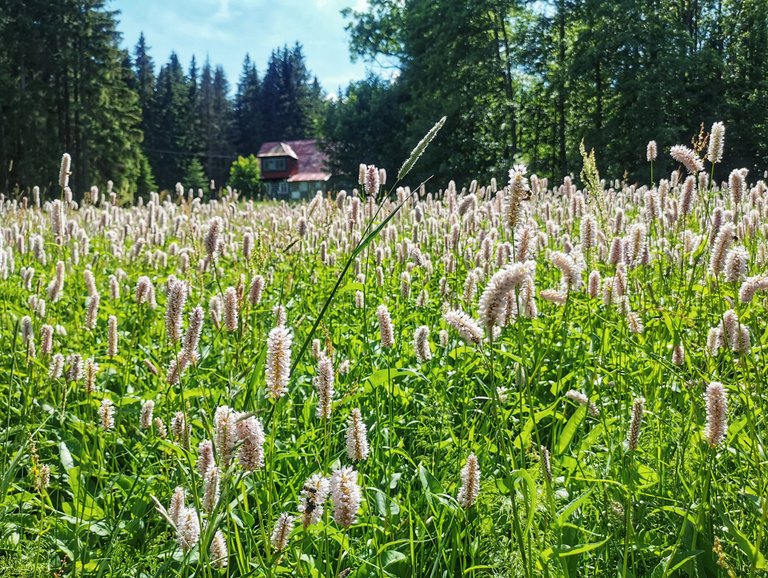 ---
Looks like a pig? Don't be fooled, it is a pig-carp!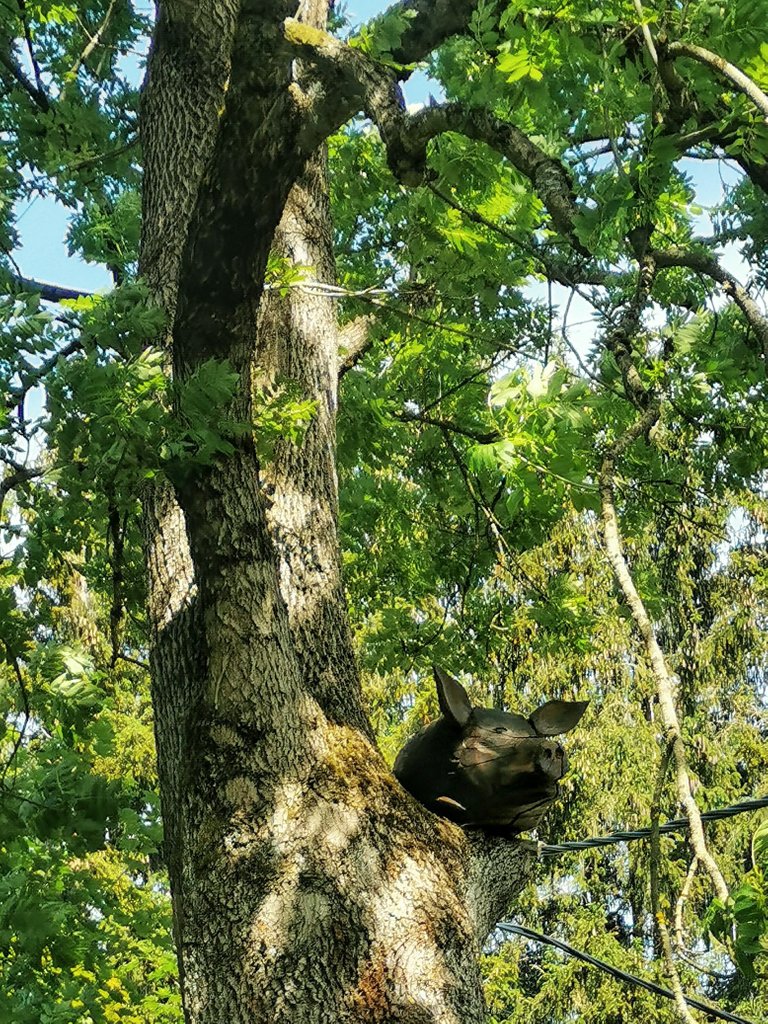 ---
Now approaching the lookout tower on the mountain Světlý vrch (729m).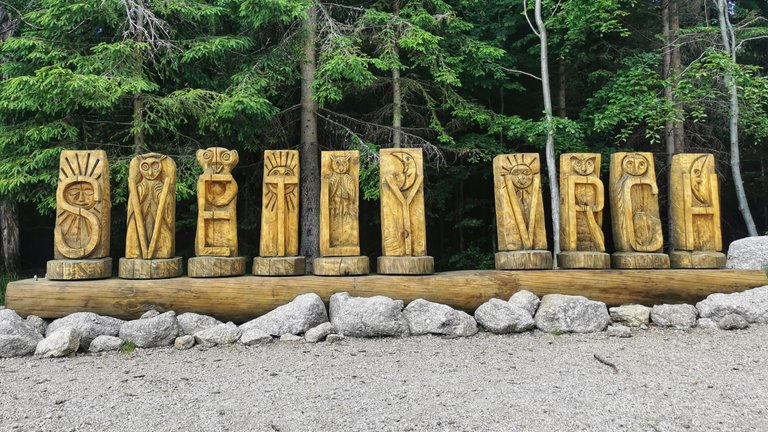 ---
21m tall.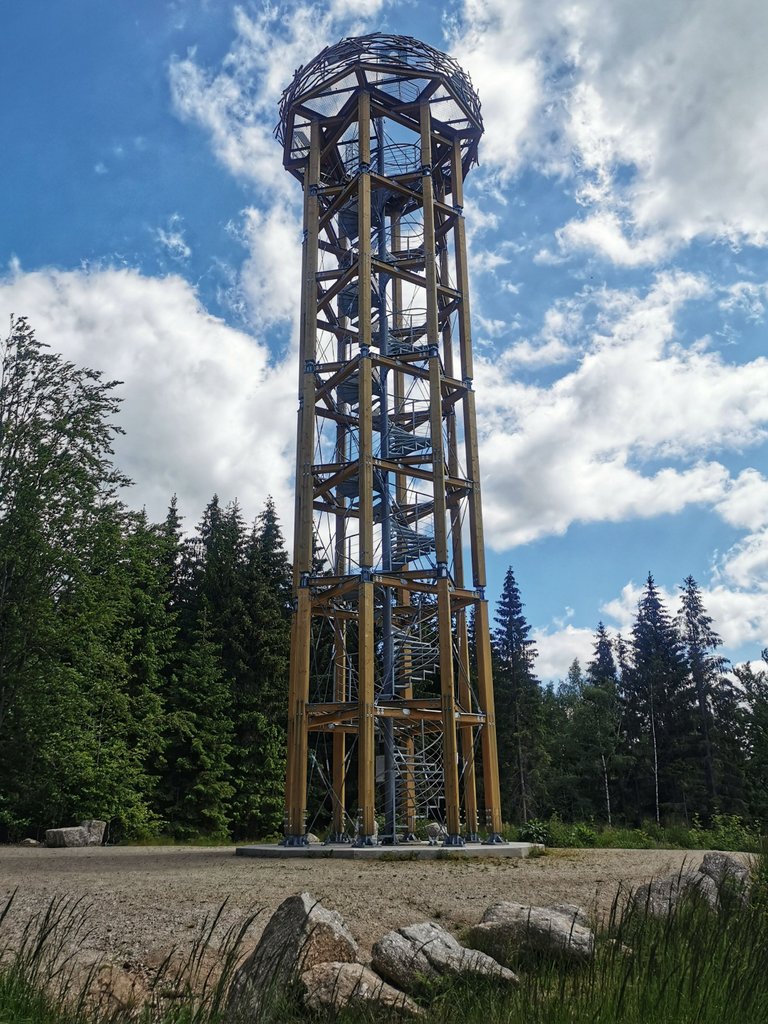 ---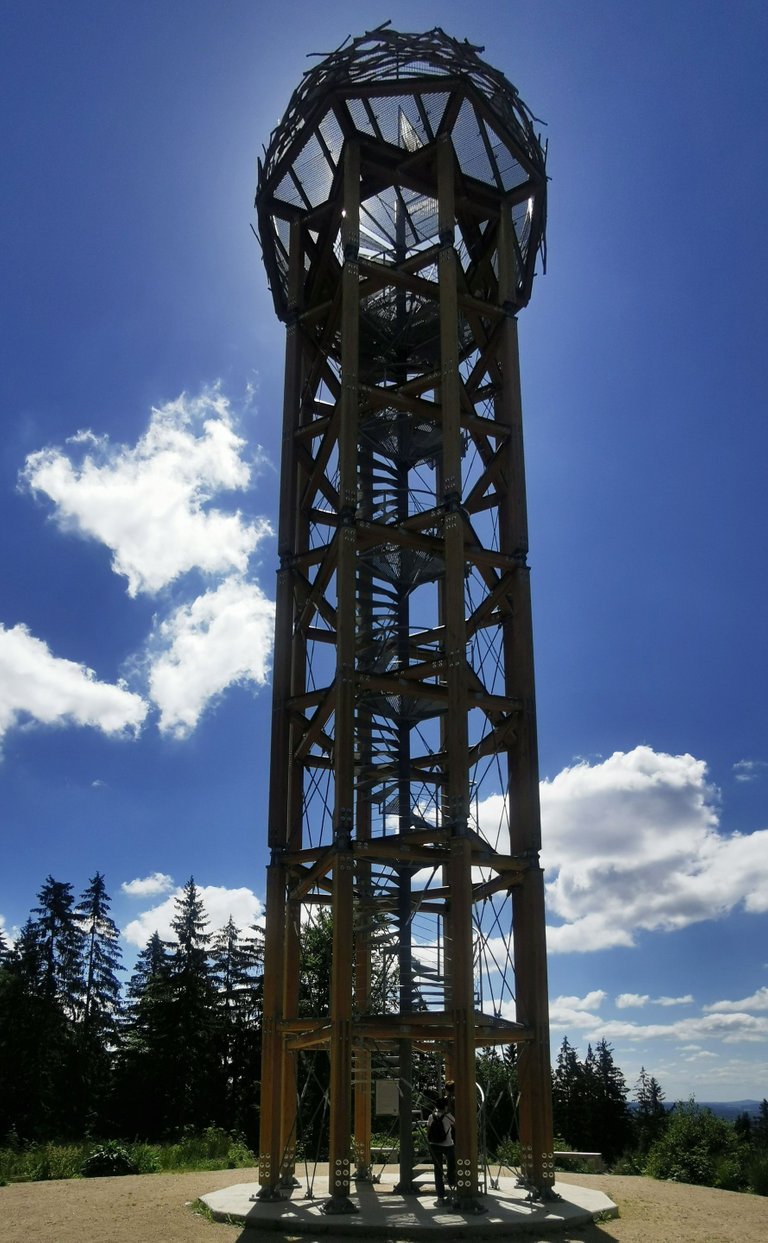 ---
View from the tower. On the right, Tanvaldský Špičák (810m),


---
In the blink of an eye, we are on the hill Tanvaldský Špičák in front of an observation tower.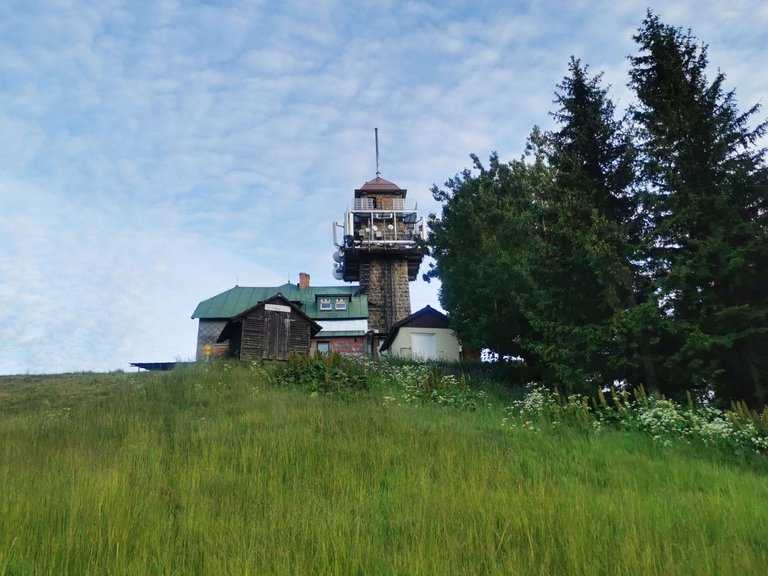 ---
Since the tower is closed at the time of our visit, we climb the nearby rock Fanterova skála and enjoy the sunset.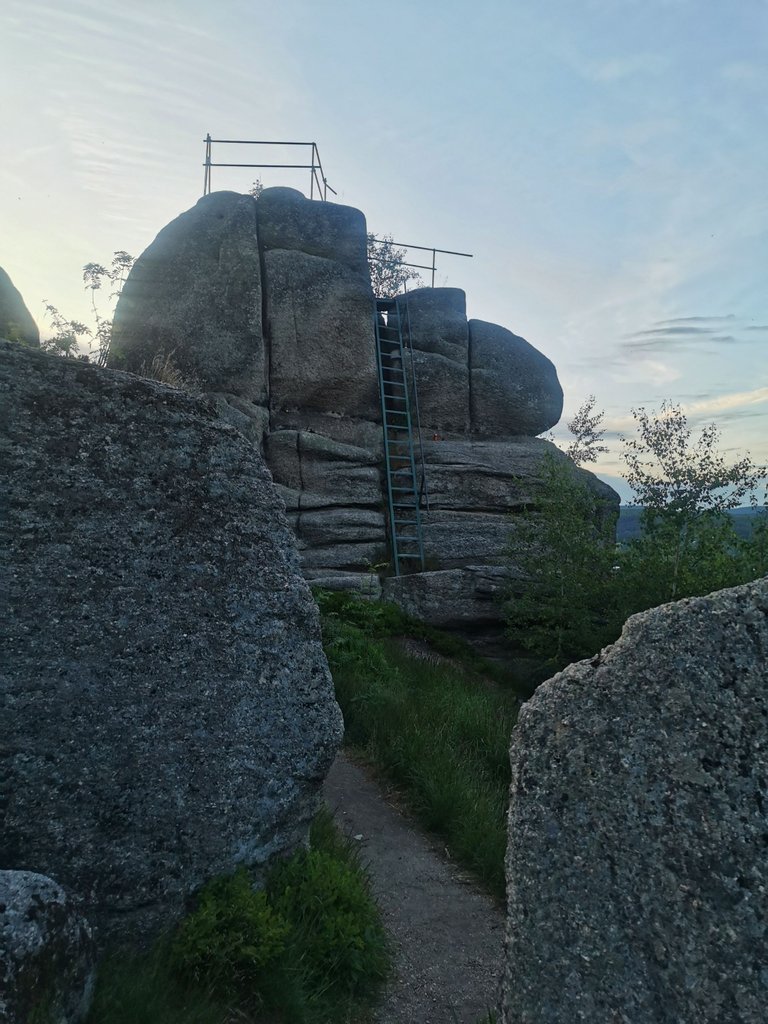 ---
That pin on the horizon, that is a stunning tower on the mountain Ještěd (1012m).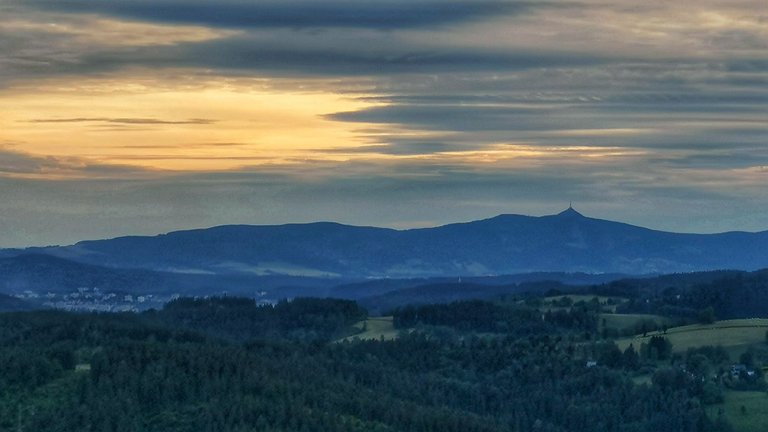 ---
Next day of our stay. It is going to be hot again, so it is necessary to put on some lotion and observe the fluid intake (since we have a beer keg, we have to make sure it gets empty till our departure).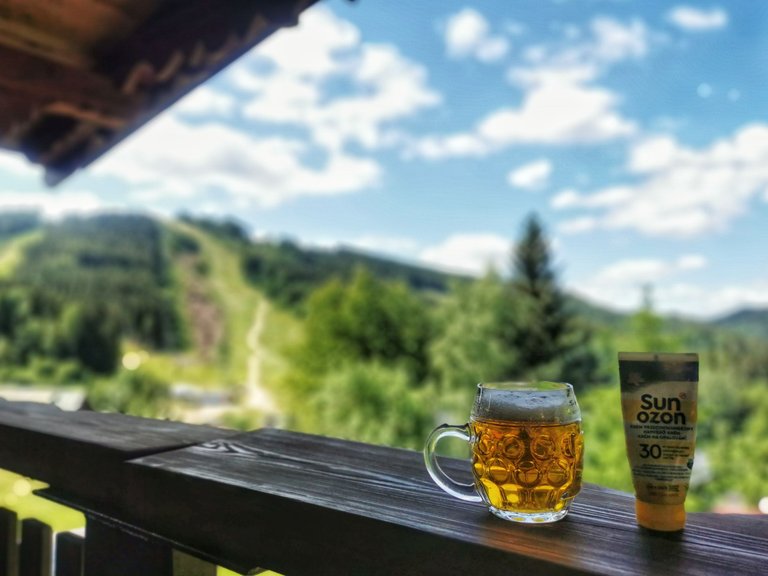 ---
View of Špičák from the terrace.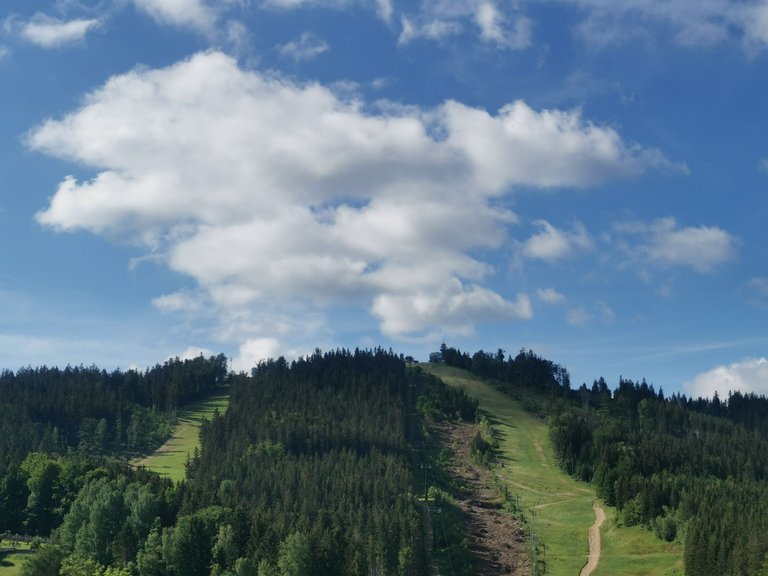 ---
On the road already, passing by this drinking (I guess)hare.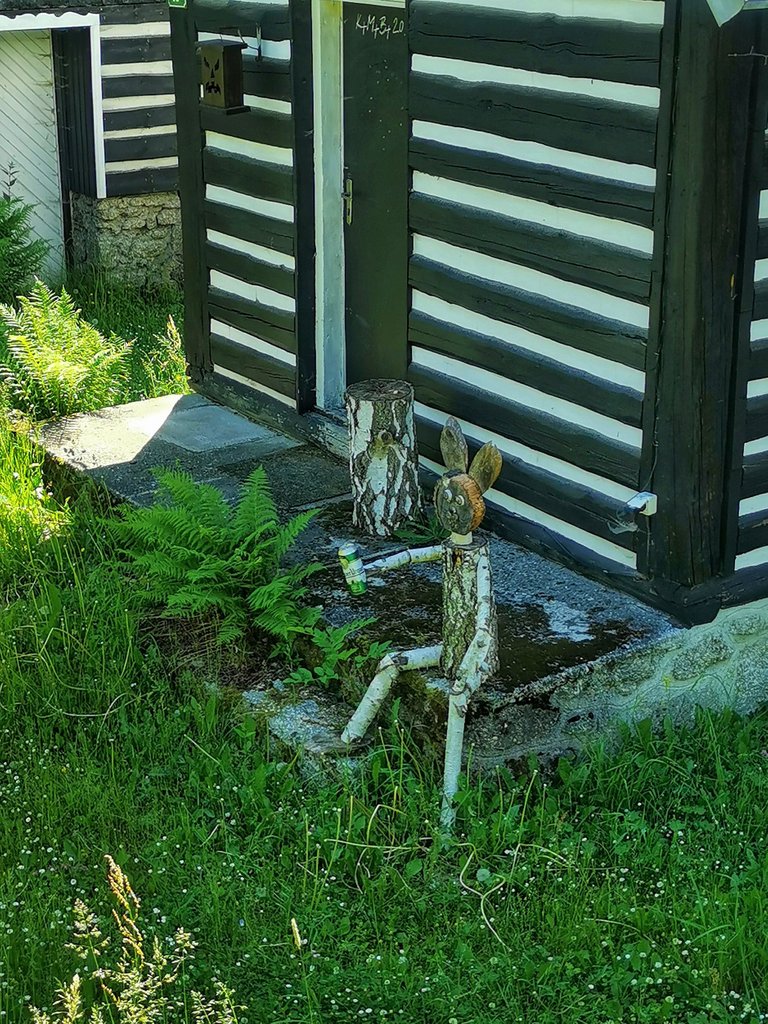 ---
A few waterfalls and cascades of the river Černá Desná (Black Desná in English).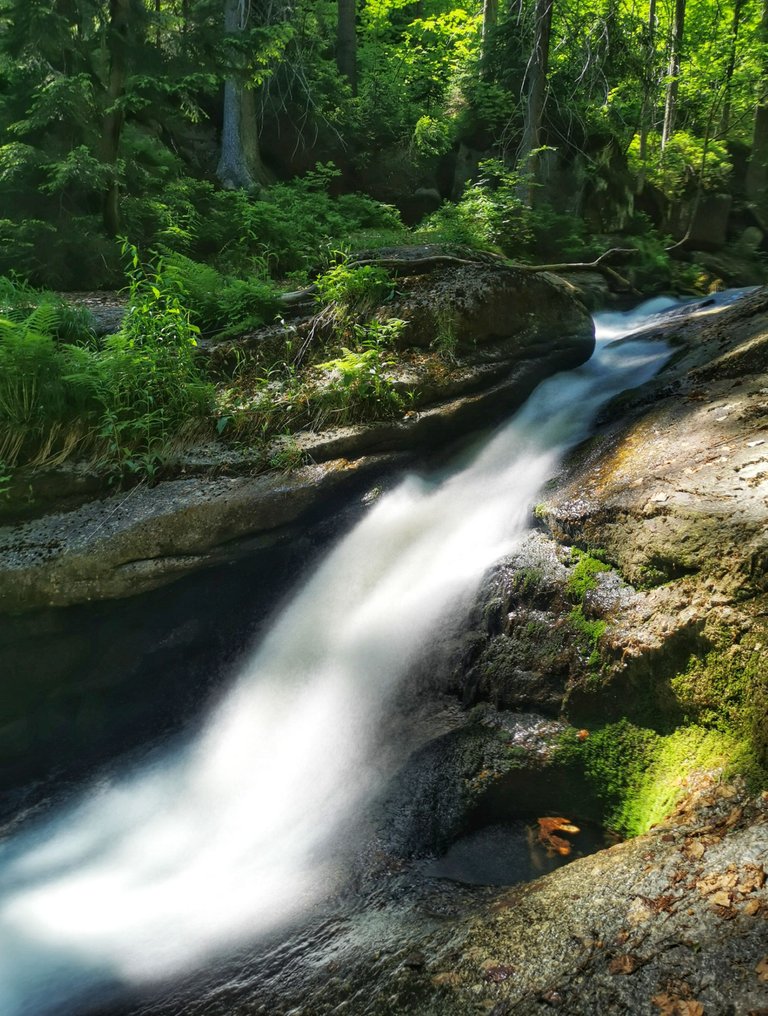 ---
---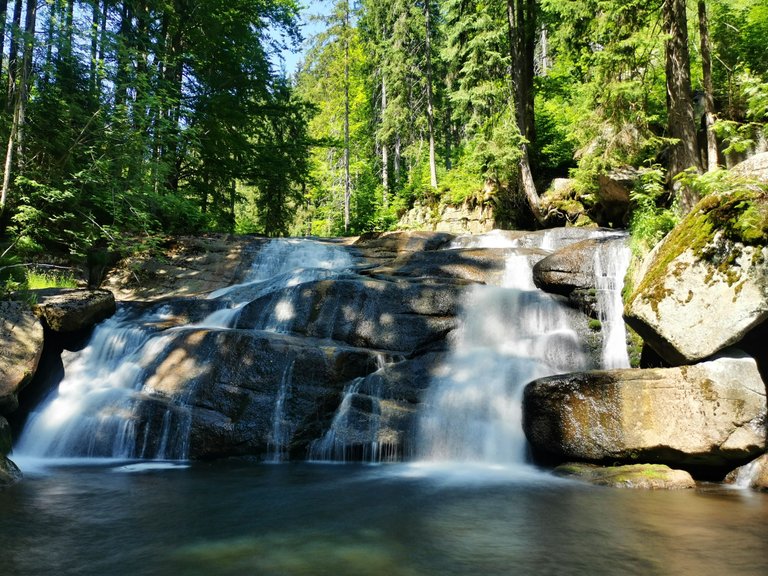 ---
---
A manufacturing facility in the city of Tanvald where they produce various glass products.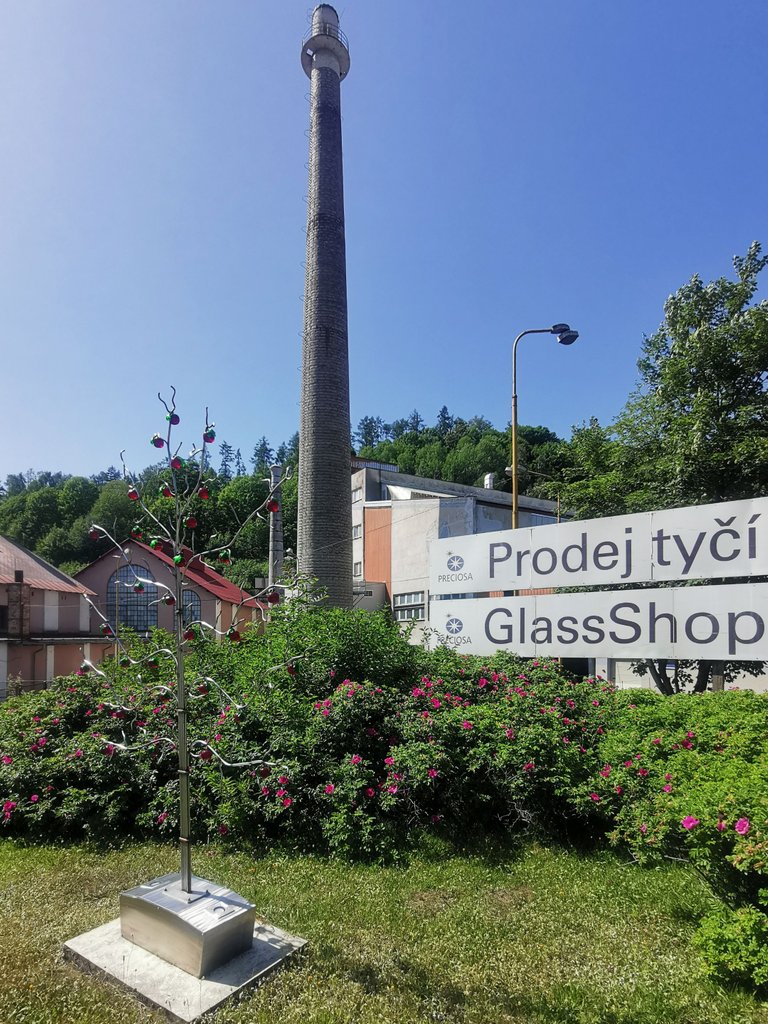 ---
A memorable tree which you can find in Albrechtice v Jizerských horách. This nearly 5m thick maple is approx. 250 years old.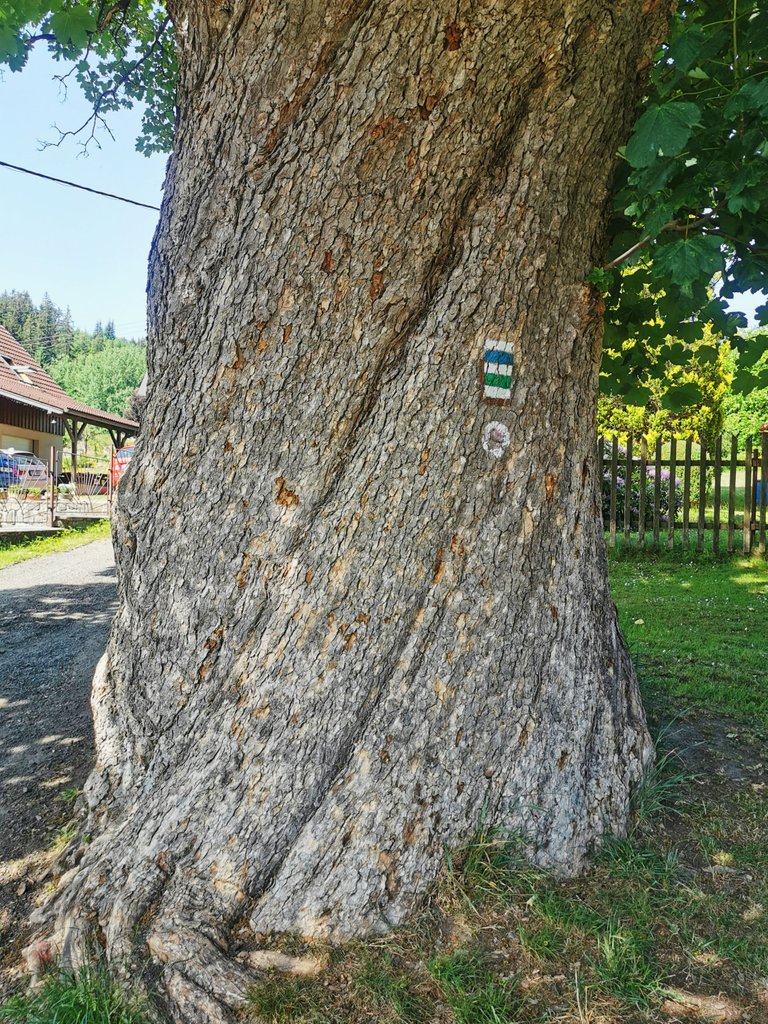 ---
Now a quick tour through the place where we stay in Albrechtice v Jizerských horách. This is where you can seat - decommissioned chairs from a chairlift.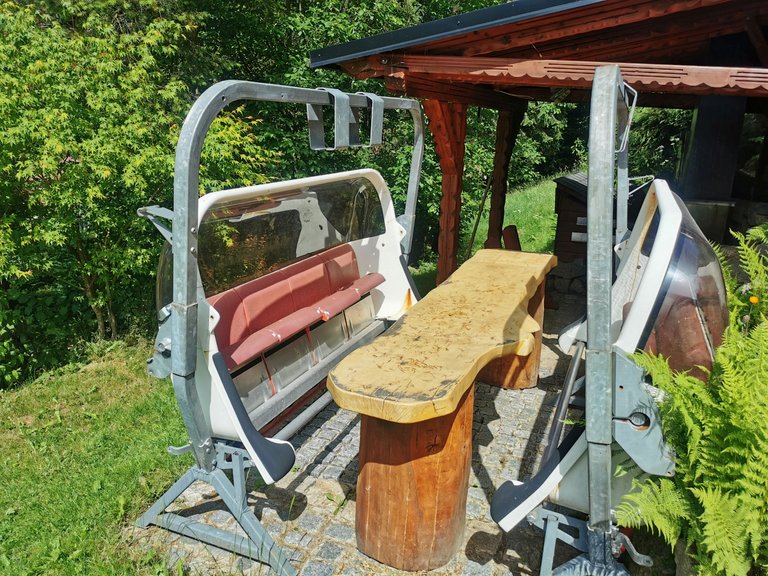 ---
Intriguing portraits of our current president🤔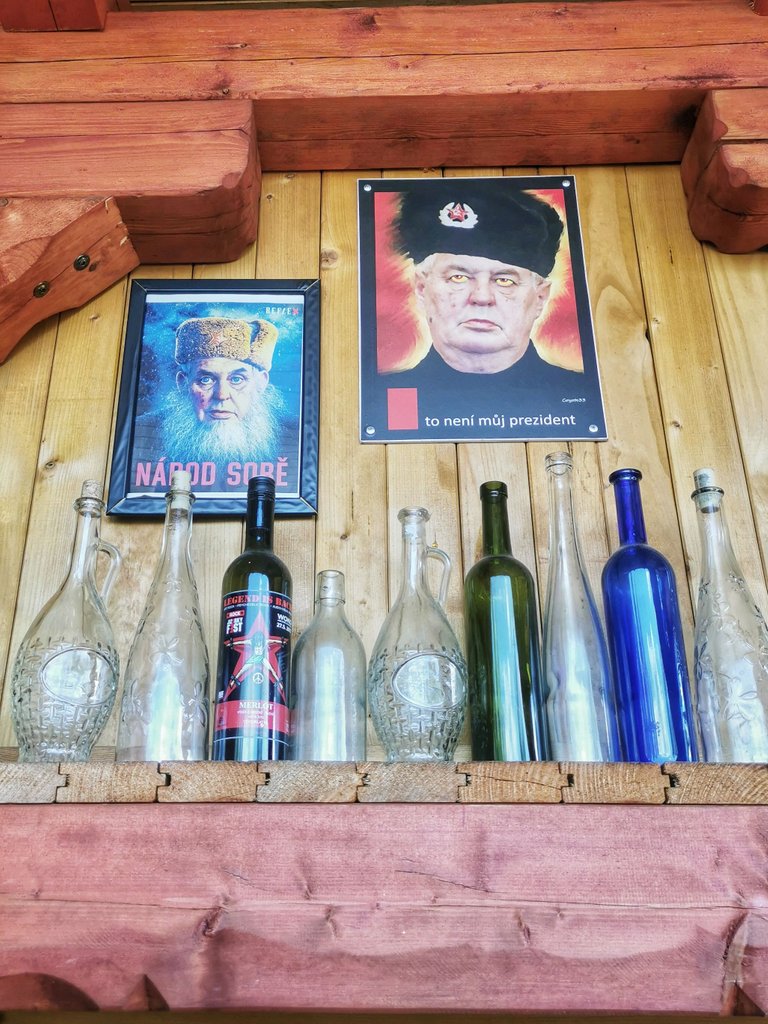 ---
Another way how to utilize a pair of worn down hiking boots👍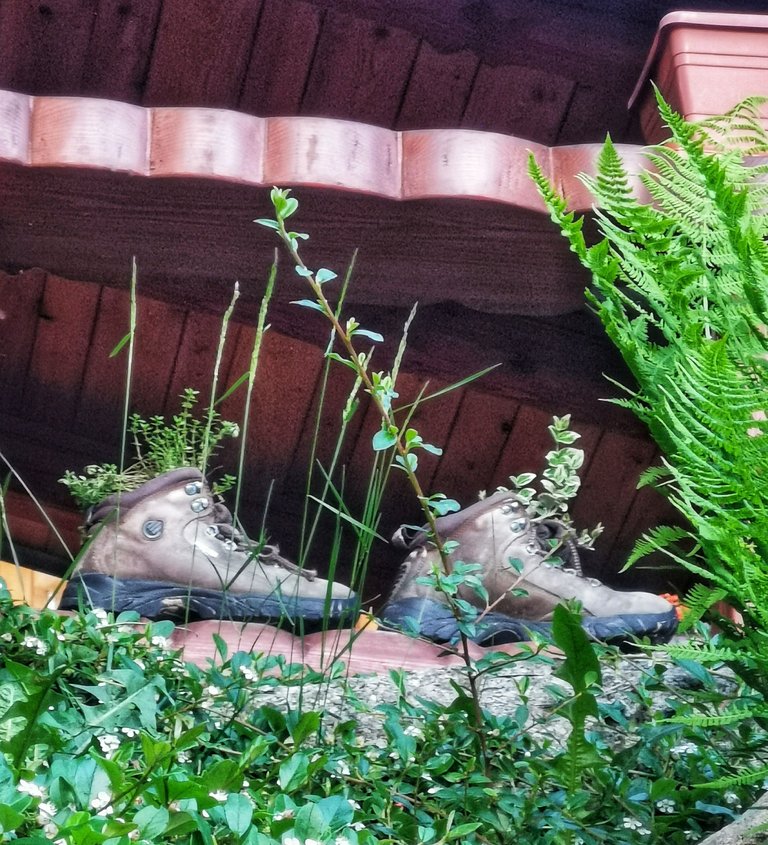 ---
Their special stove for making fried bread.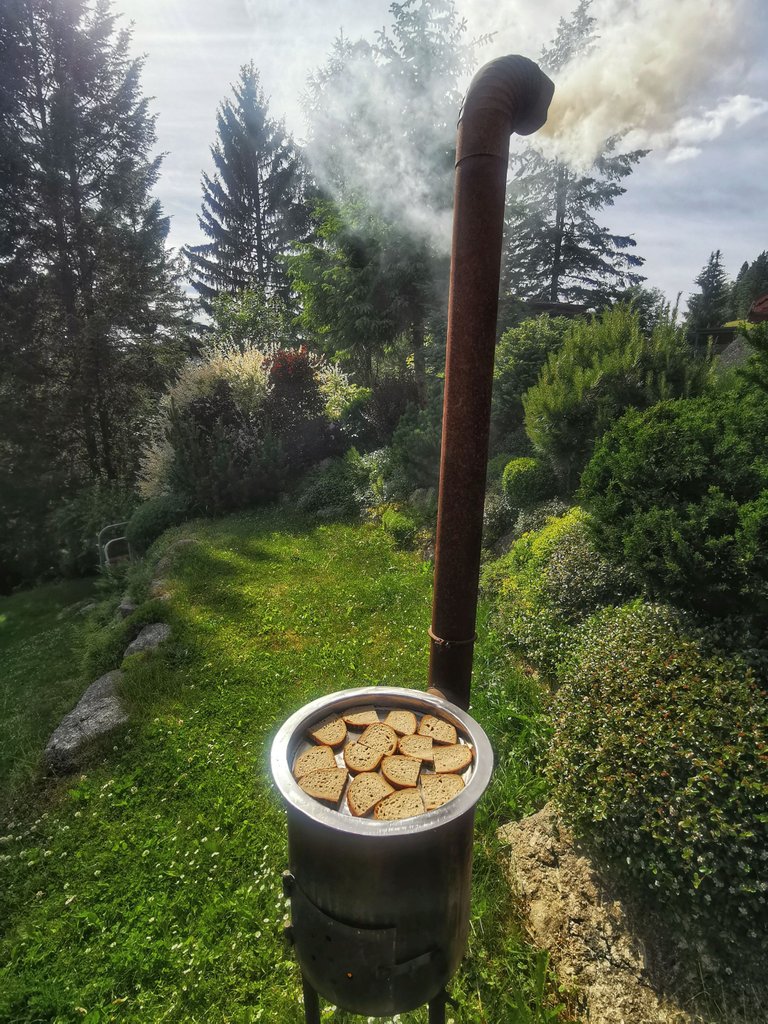 ---
That is all for today. Thank you for reading this post. If you like it, stay tuned as more cool stuff will definitely come. In the meantime, don't forget to check out my Pinmapple profile to see all places I have visited on the map! See you😉