Hi there!
Back in June, we spent a couple of days in Jizera Mountains (Czechia). In my previous posts, I showed you the torn dam and, among other things, waterfalls and the lookout tower of Jizera Mountains. This time I would like to present you the magnificent lookout tower which we visited on our way home. The tower, built back in 1892, can be found on the mountain called Hvězda (Star in English; 959m). The tower was named after archduke Štěpán (Stephen in English). In general, a lookout tower is feminine gender in Czech, therefore its name is Štěpánka (Stephanie in English). All info and historical photos were obtained from info-tables around the tower. Lets check it out already😉
---
After we park our car at the nearby village Příchovice, we are welcomed by this sign (loosely translated): Be careful on our fields while having sex in nature. You could be unpleasantly surprised! Any thoughts? 🤔🤣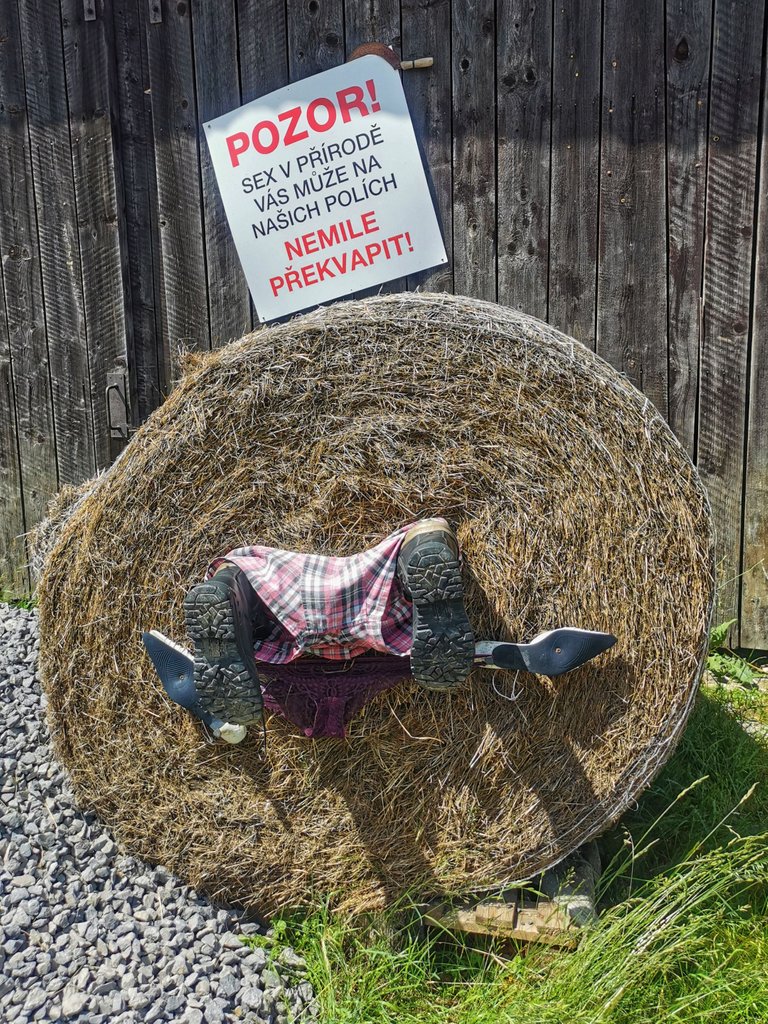 ---
There she is, the 24m tall stone beauty. (Notice the flags🤔💪).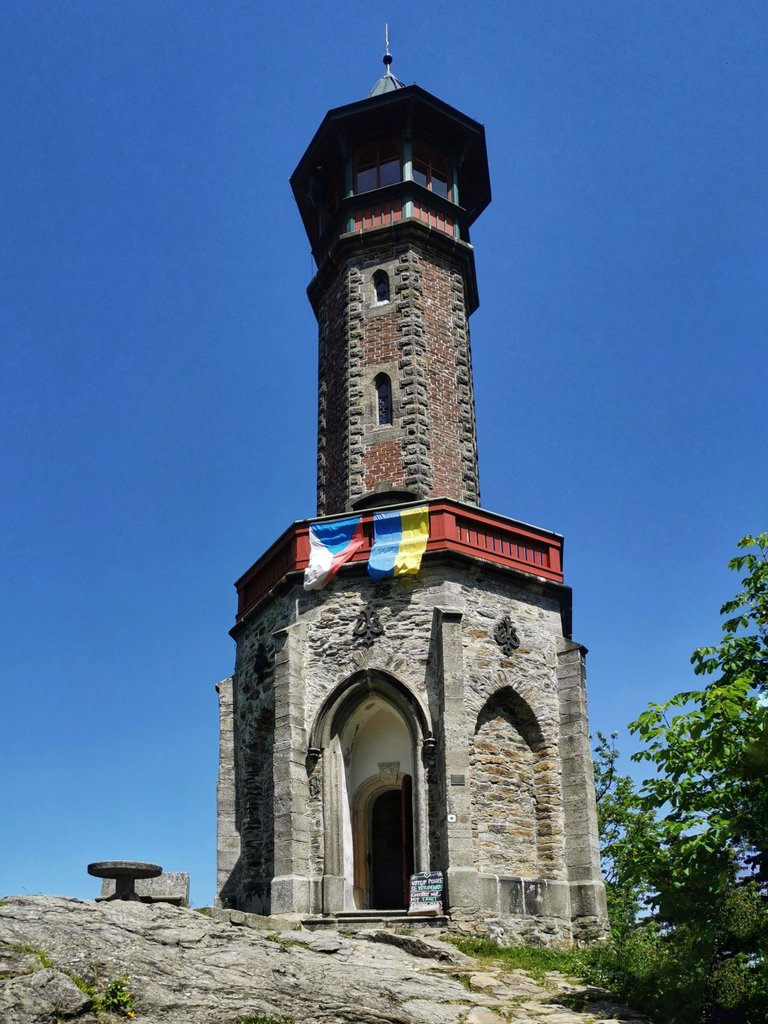 ---
The back side towards midday sun!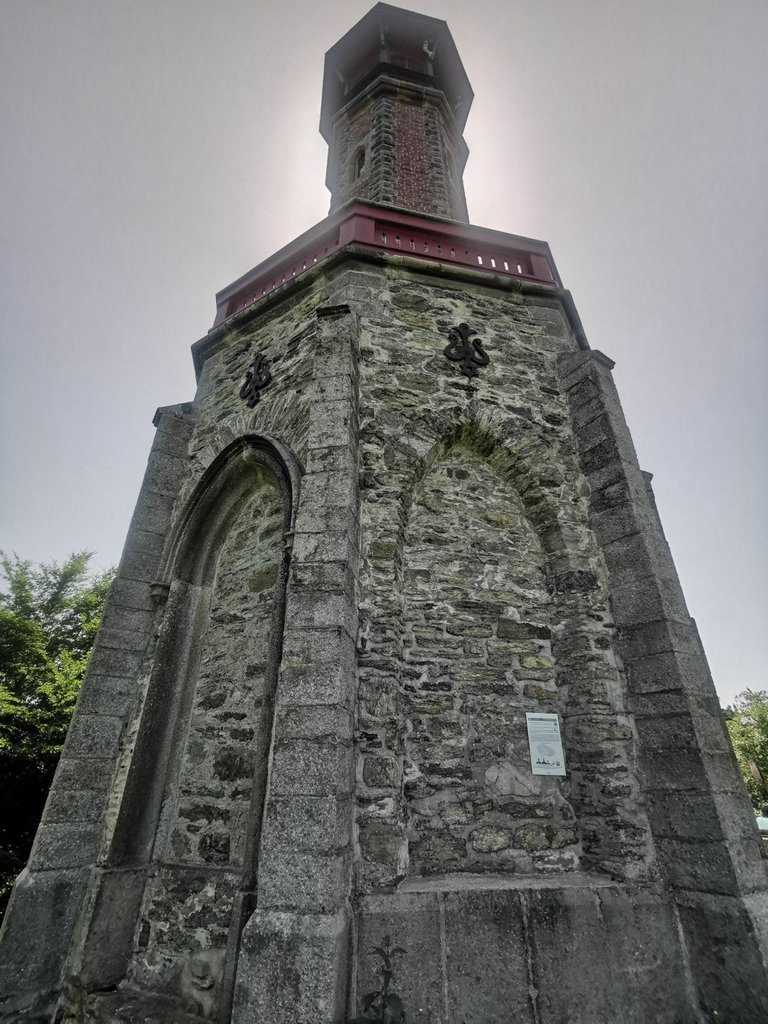 ---
After 81 steps...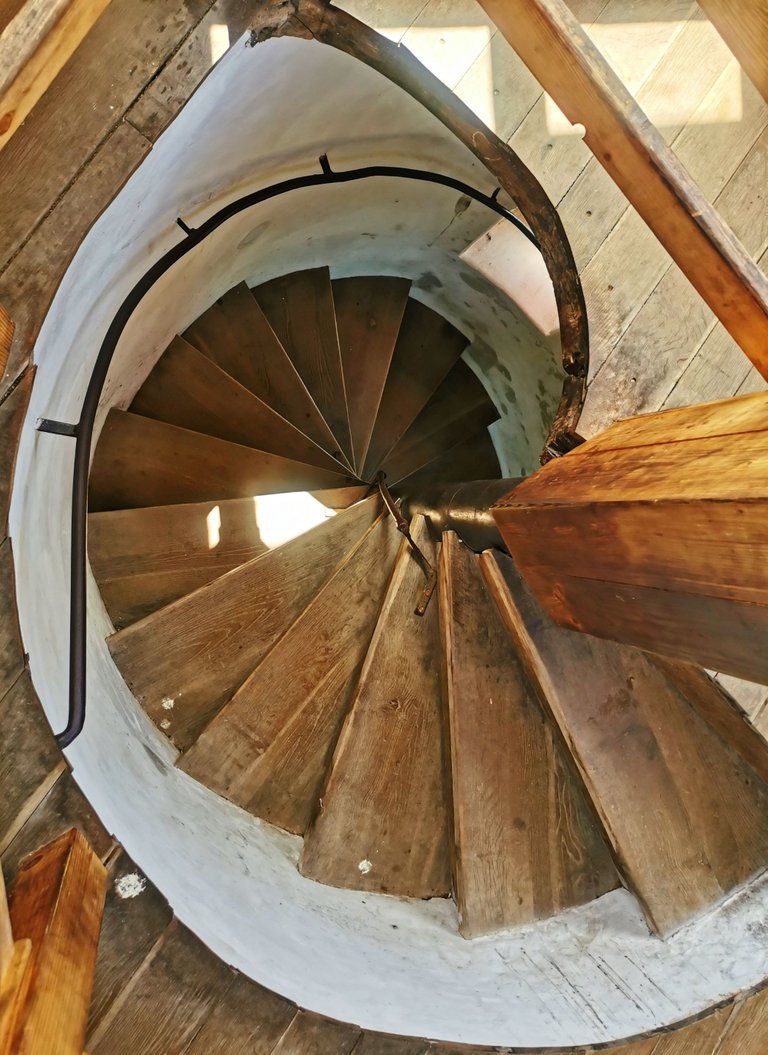 ---
...we admire awesome old wooden interior of the tower.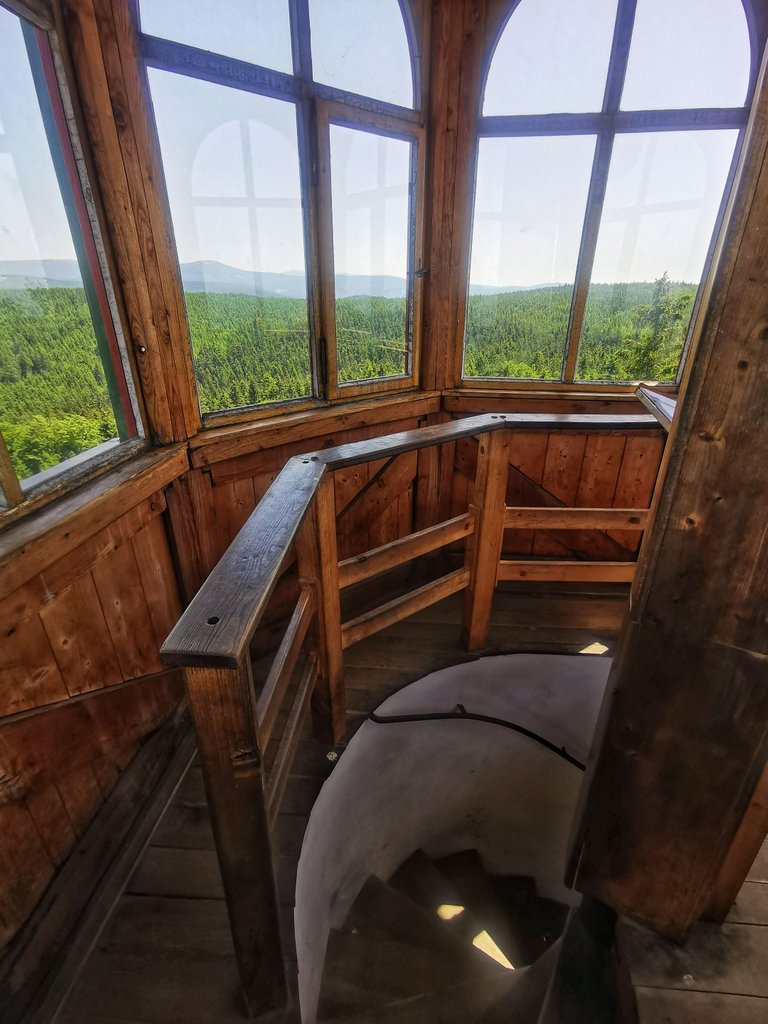 ---
It smells intensively of wood (unsurprisingly).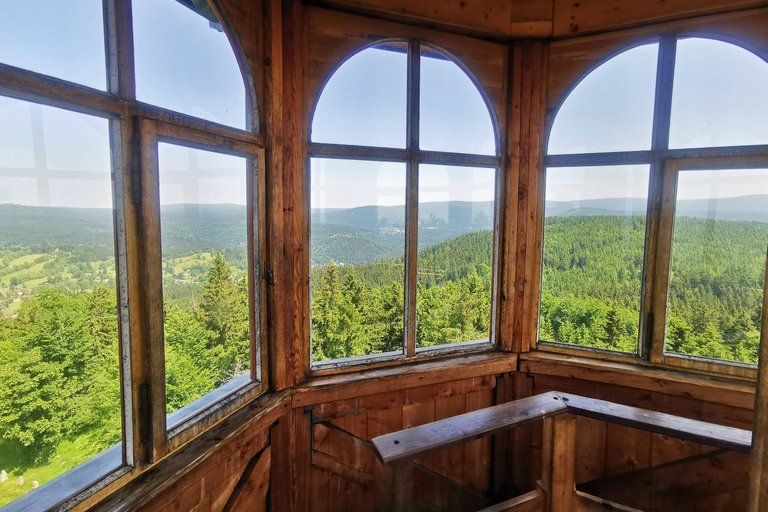 ---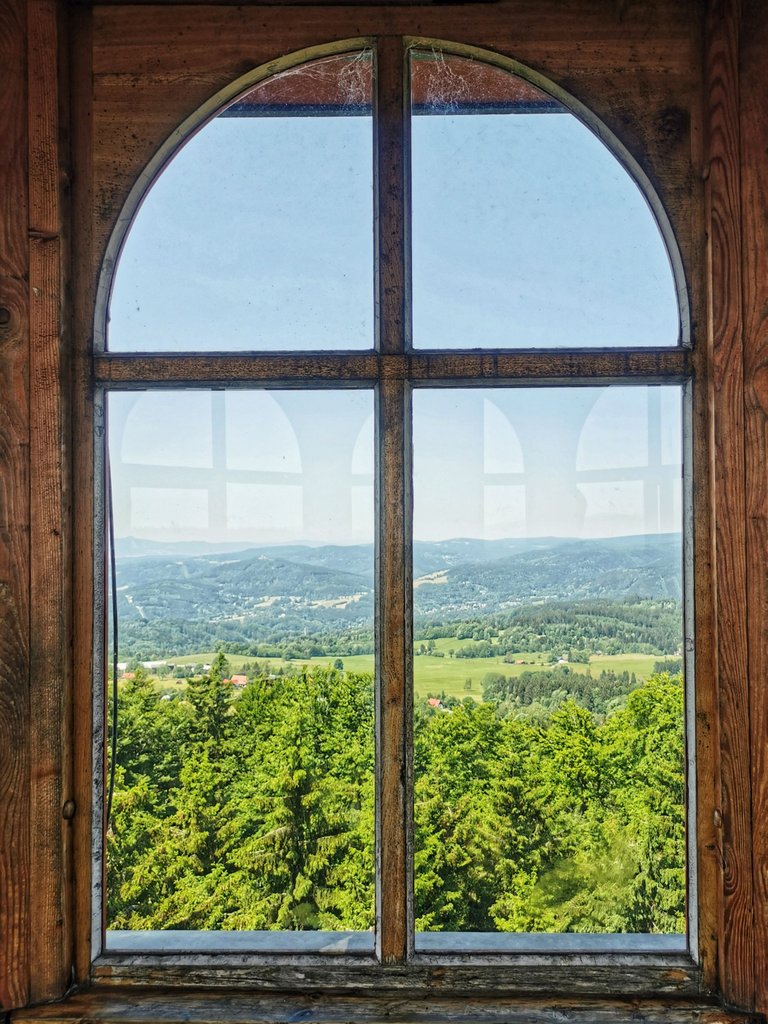 ---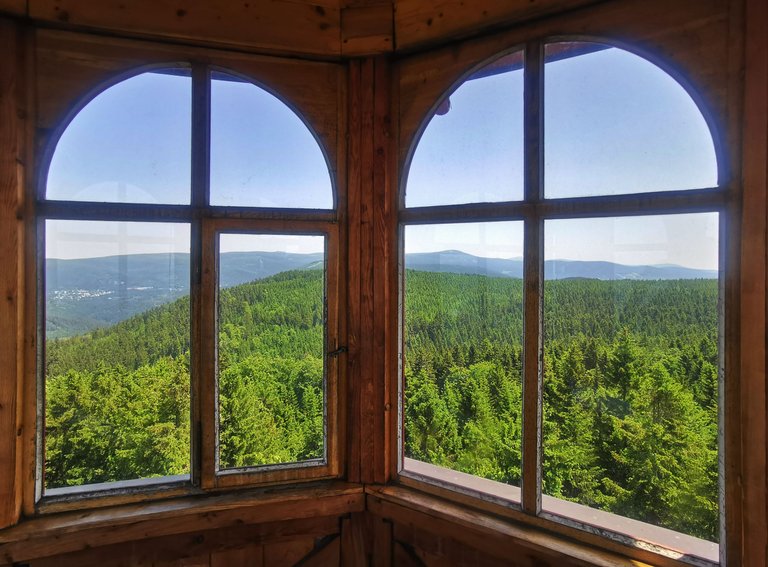 ---
And for sure, it offers magnificent views. Let's see!
The main mountain ridge in the photo is part of Krkonoše mountains. That tiny pin on the horizon, that is the communications tower (freakingly photogenic one) above Sněžné jámy, covered in my previous post here.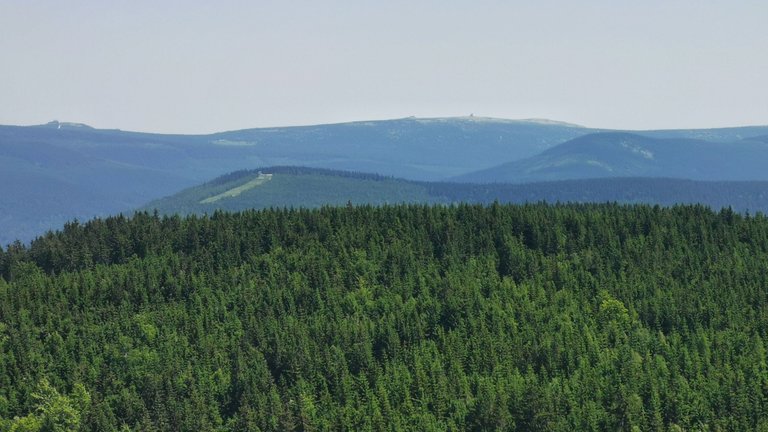 ---
Zoomed out.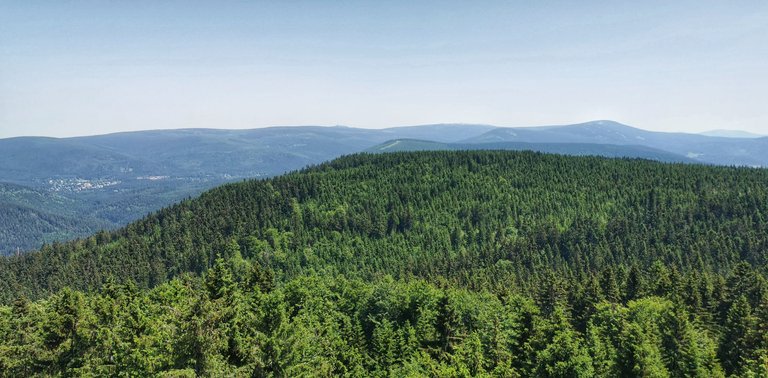 ---
Now different view - towards Ještěd (1012m). I have never been there (still having lots of catching up!).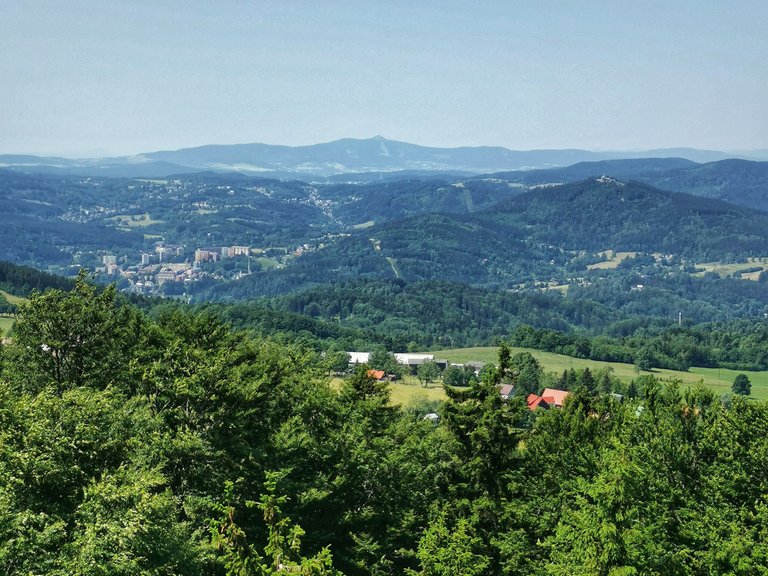 ---
In this direction on the left, you could see the water reservoir Souš (loosely translated as Dry land😆). A memorial to German soldiers (the Iron Cross) is down there.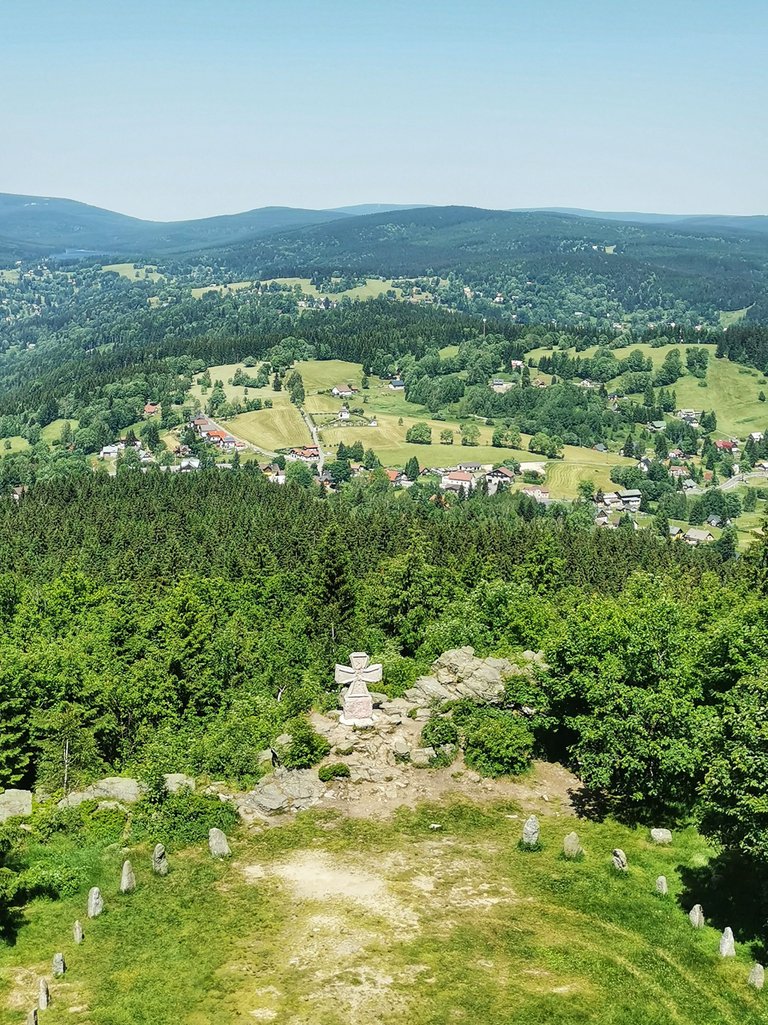 ---
Going down. But hold on for a second! What a nice stained glass they have, don't they? All in all, it is just a lookout tower.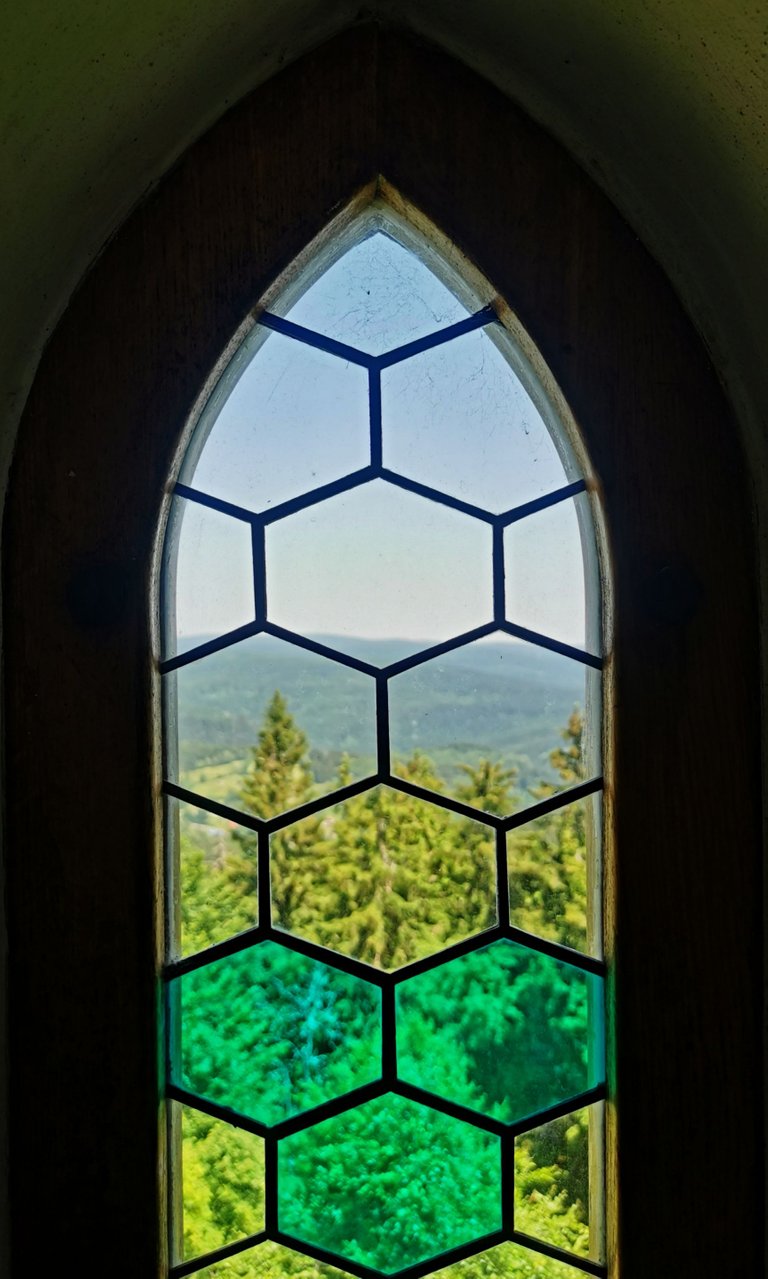 ---
---
This is interesting. A tombstone to the memorial of Expedition Altaj - Cimrman 2007: memorable ascent from this lookout tower through Lomnický štít (2634m) to Altaj (3610m)😂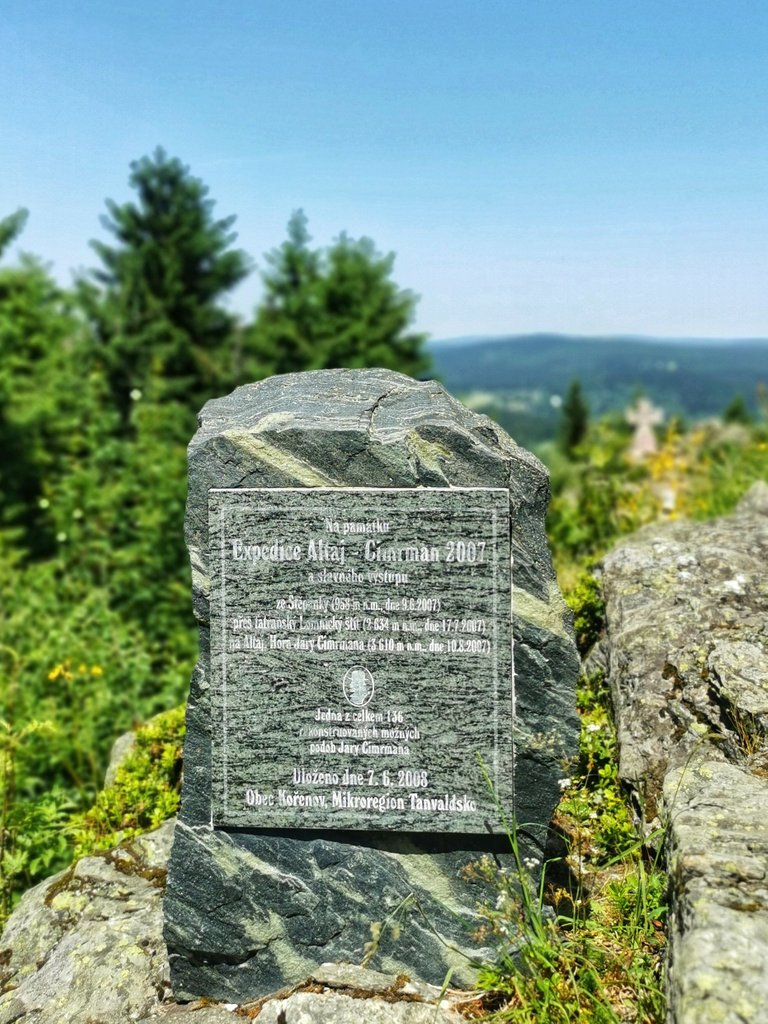 ---
If interested, you can buy yourself a mini-skull with inscription on it: Don't smoke so much.
Okay😃
---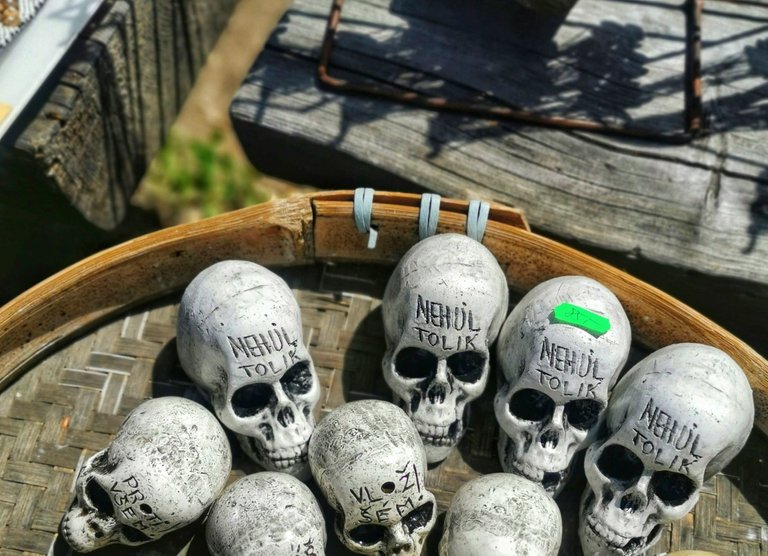 ---
Now a couple of photos how the tower looked like in the past. This is its appearance back in 1887.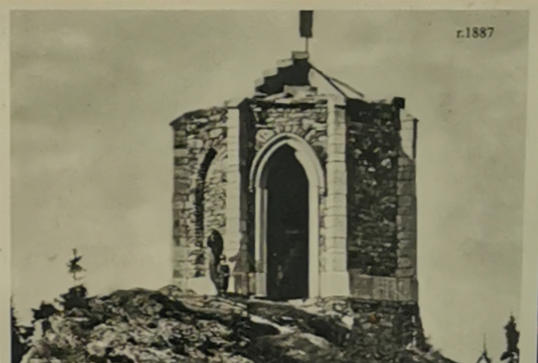 ---
Reconstruction from 1968.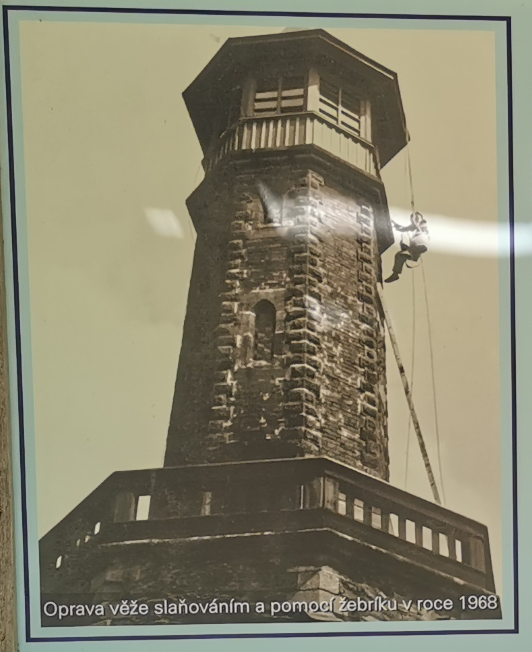 ---
Finally, recent reconstruction from 2012.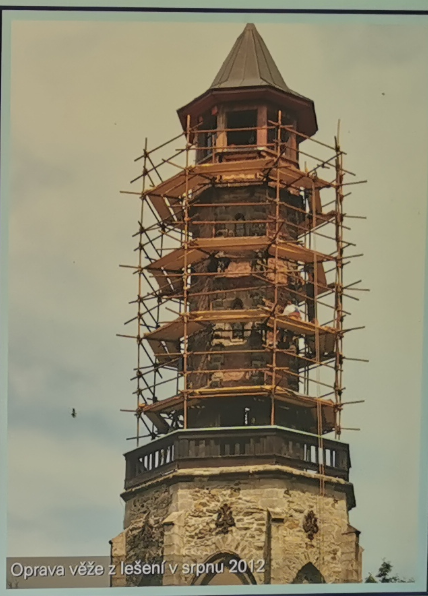 ---
This is all for today. Thank you for reading this post. If you like it, stay tuned as more cool stuff will definitely come. In the meantime, don't forget to check out my Pinmapple profile to see all places I have visited on the map! See you😉