Welcome to the next episode of photo-series dedicated to hiking adventures. Last month, I walked a bit in the Jeseníky Mountains (Czechia). To be more precise, the correct name of the mountains is Hrubý Jeseník, or in English it is High Ash Mountains. How was it? Check it out😉
---
It was raining last night. Today is hot again. Ideal conditions for ticks. It is not yet 10 am and I have already counted solid 10 ticks climbing my legs. Right, I am taking rough shortcuts, still it is extremely over-ticked this year. Let's forget about ticks for a moment. This is a lovely foxglove (digitalis)😁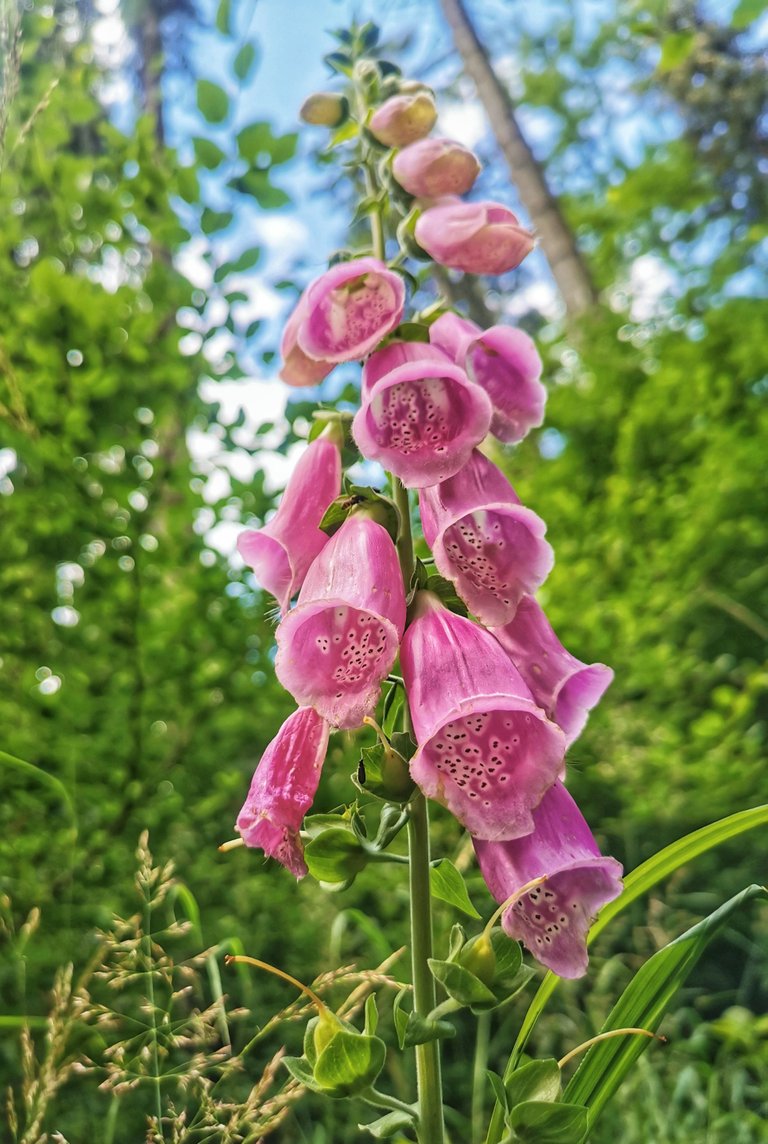 ---
Tasting delicious blueberries on the mountain Temná (1264m). My tongue turns blue right after this dose.
---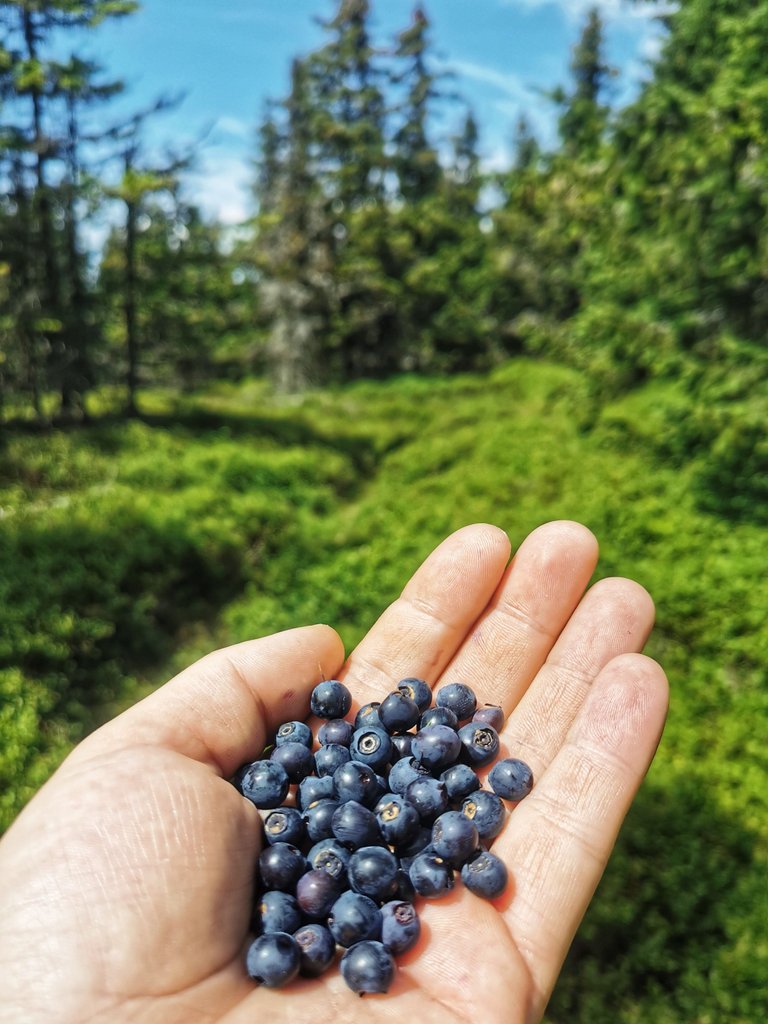 ---
A moss (Polytrichum formosum Hedw.)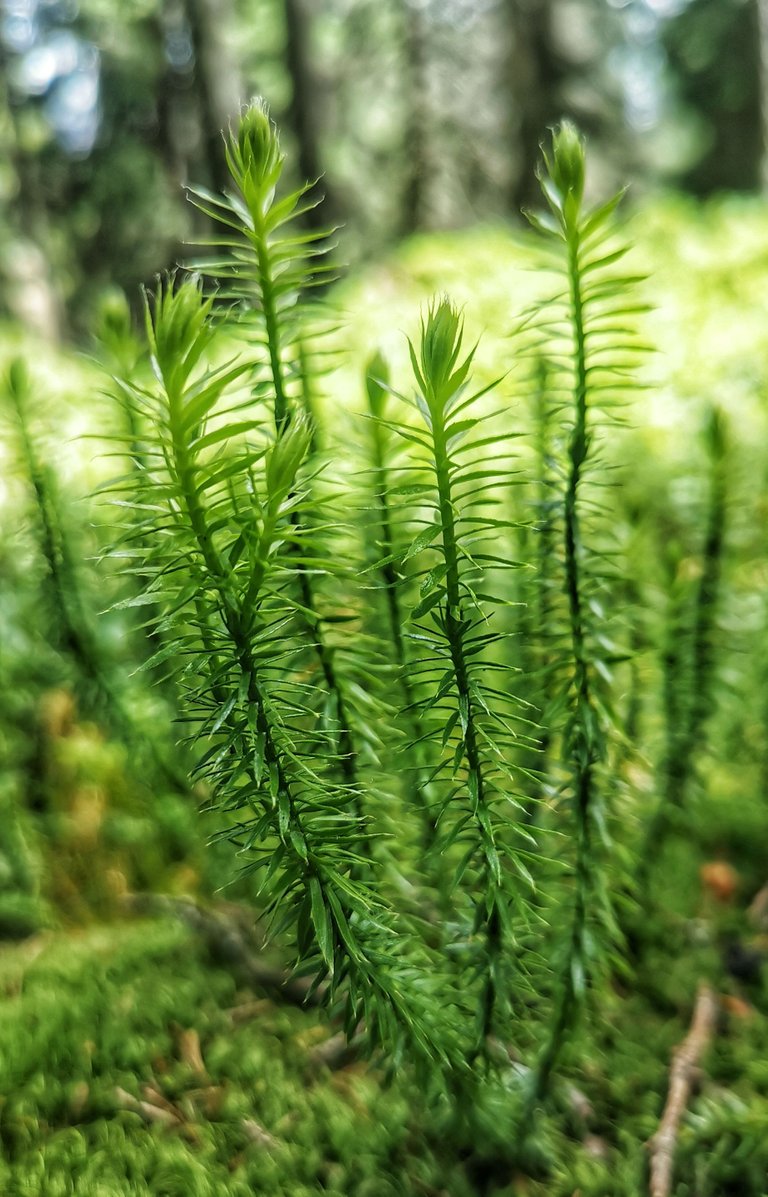 ---
Holey tree.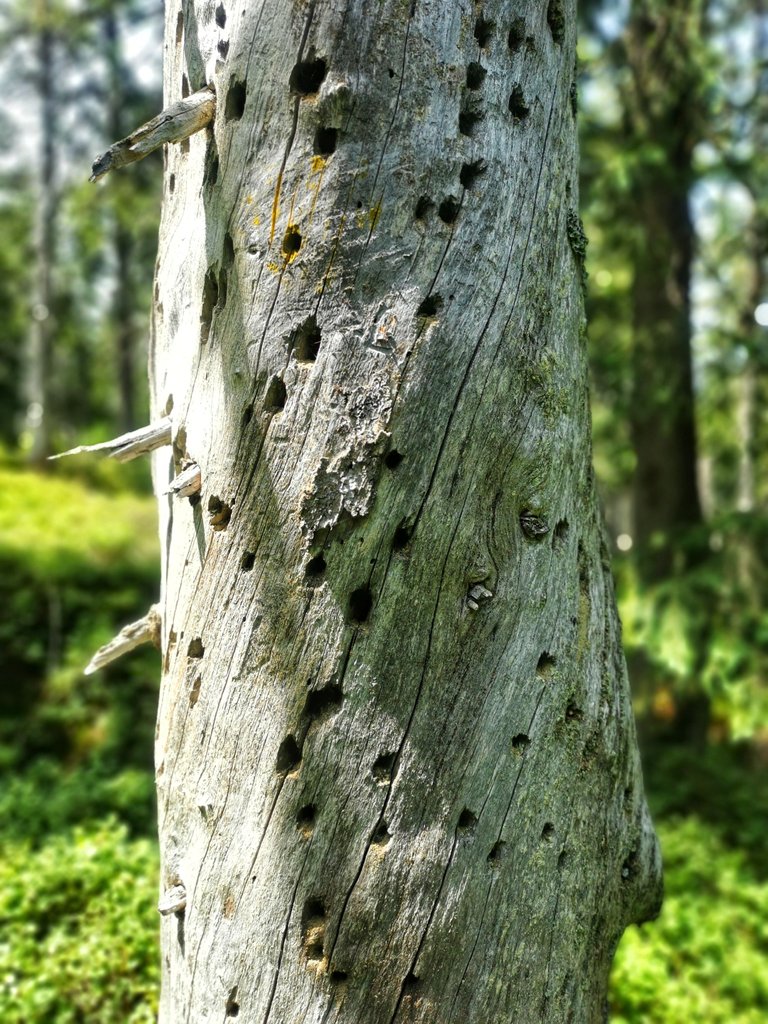 ---
A bumblebee on a flower which I am unable to identify at the moment😁
---
Some kind of campanula, with bumblebee again!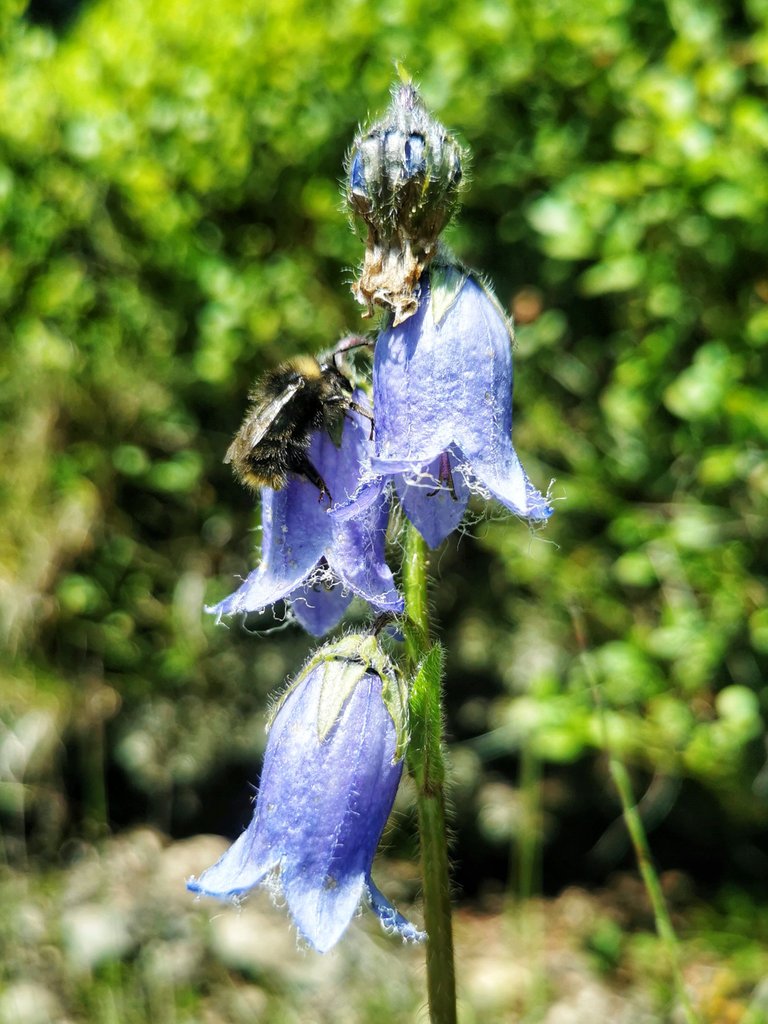 ---
Grazing lands around the chalet Švýcárna (1345m).

---
Cannot identify this beauty either.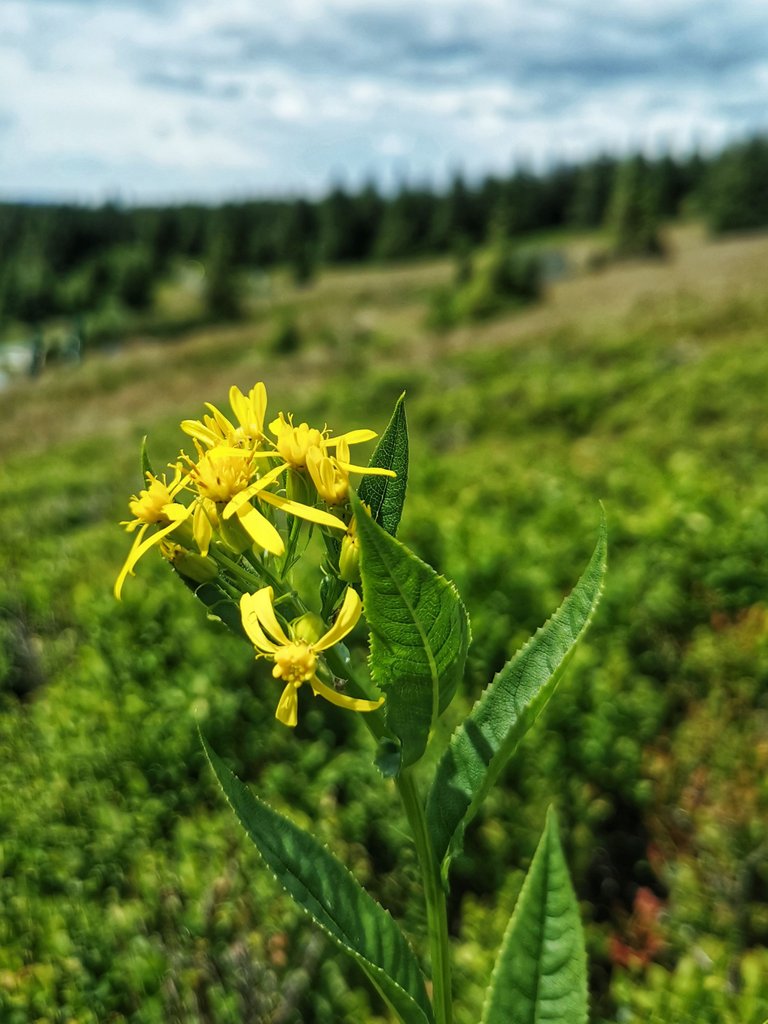 ---
My favourite, Bistorta officinalis, when losing its blossom.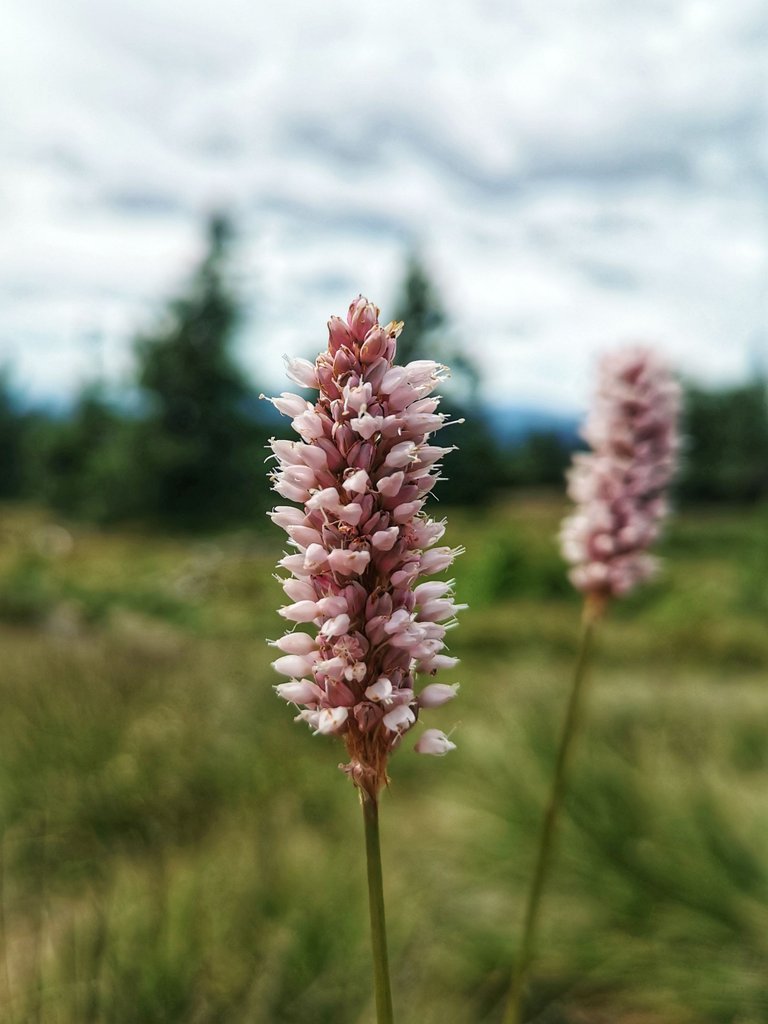 ---
A Sun halo with the clouds.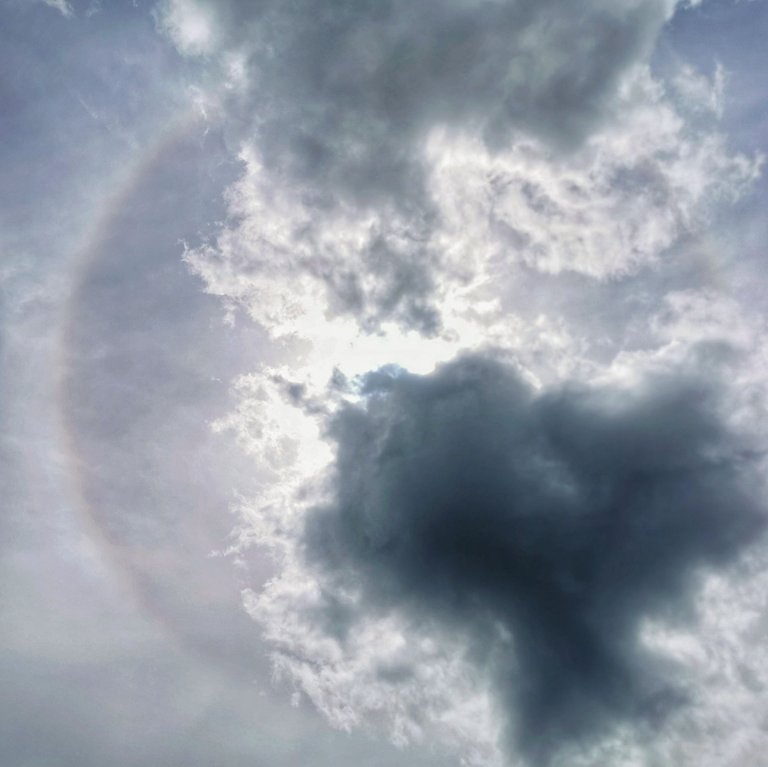 ---
Finally some views! This is view of the mountain Sokol (1187m) and its rocks.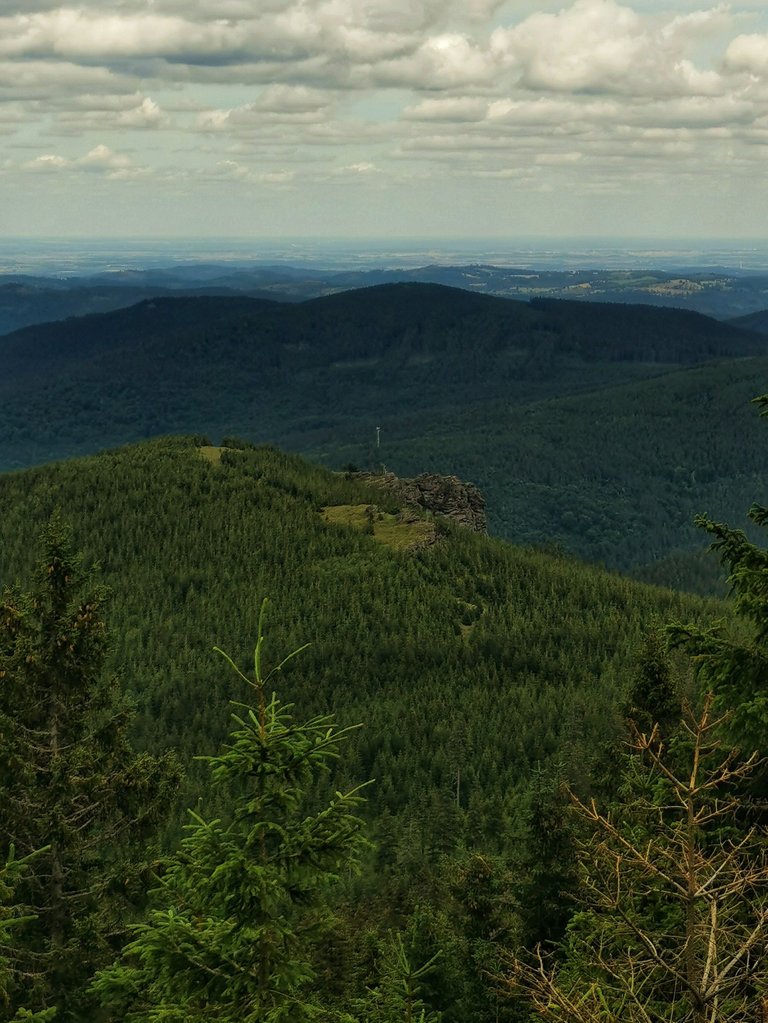 ---
Experts know that is Kamzičí vrch (1173m) with its rocks.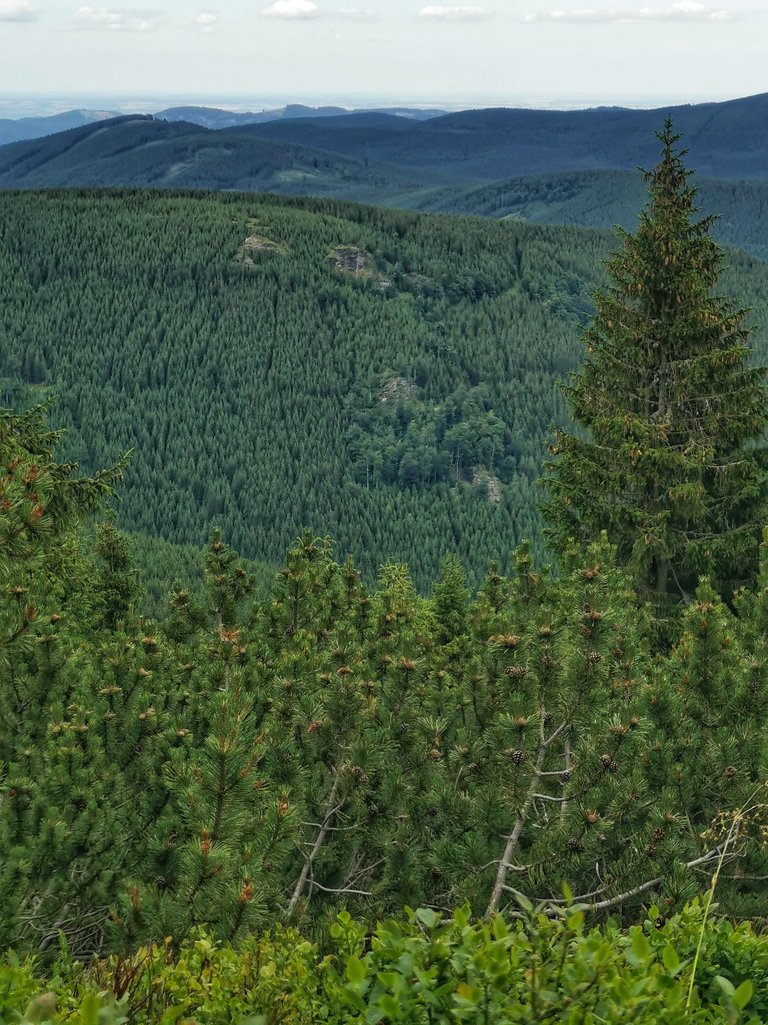 ---
A steep fern jungle. Luckily, I do not need to climb there😆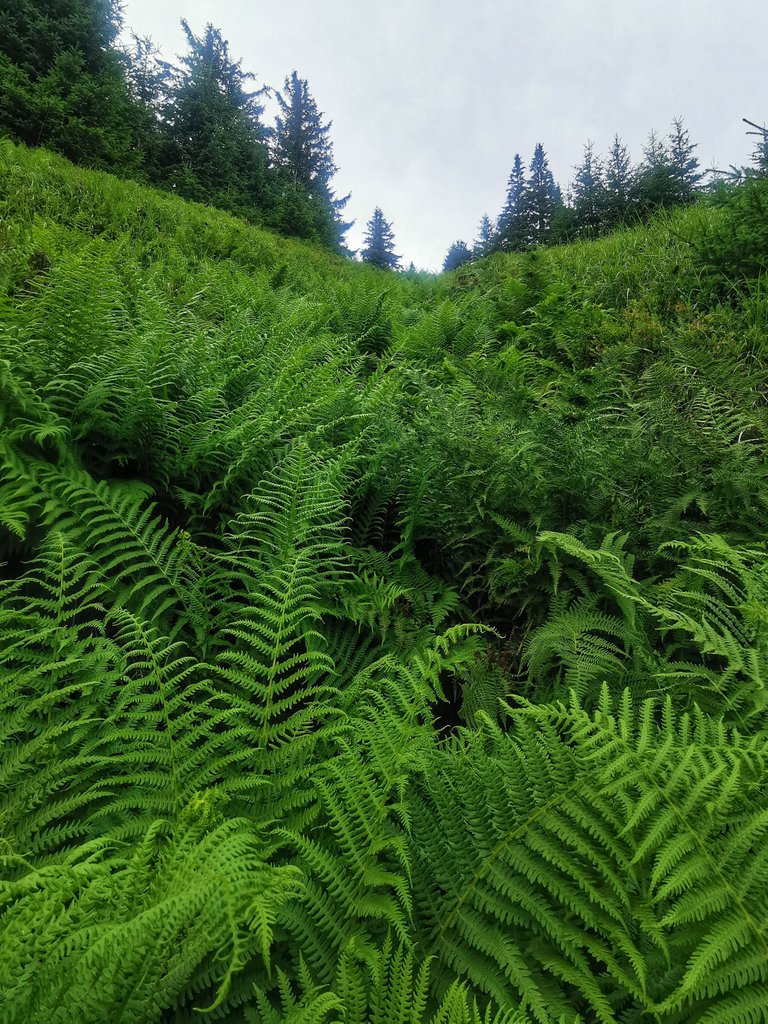 ---
A brooklet with moss.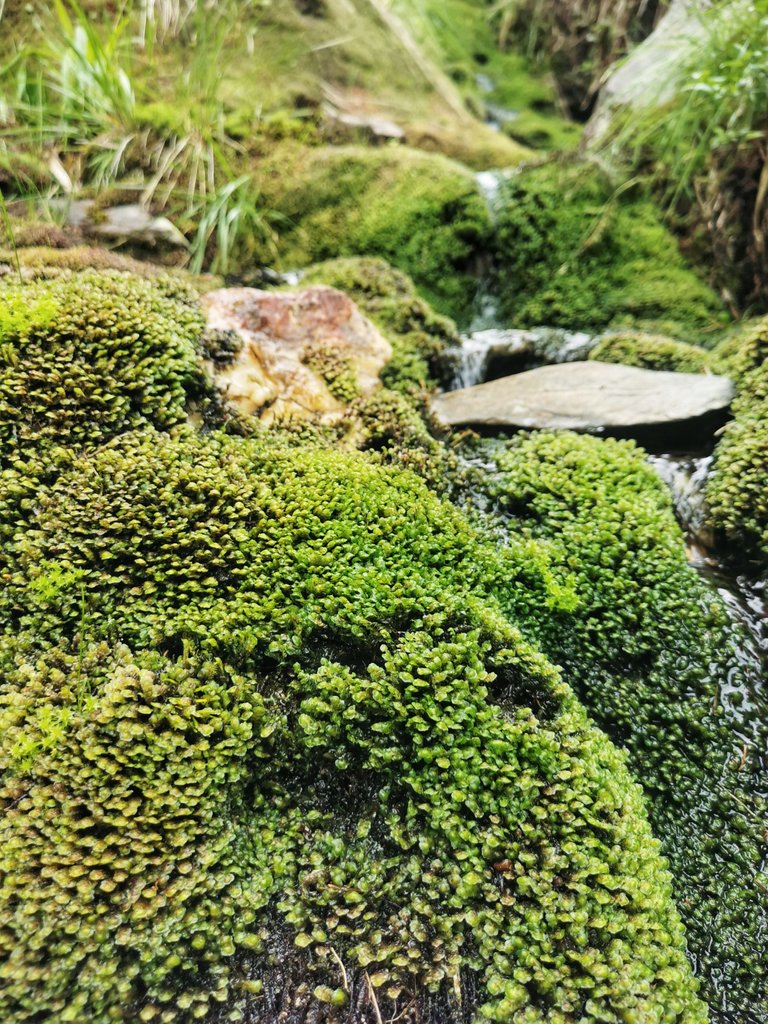 ---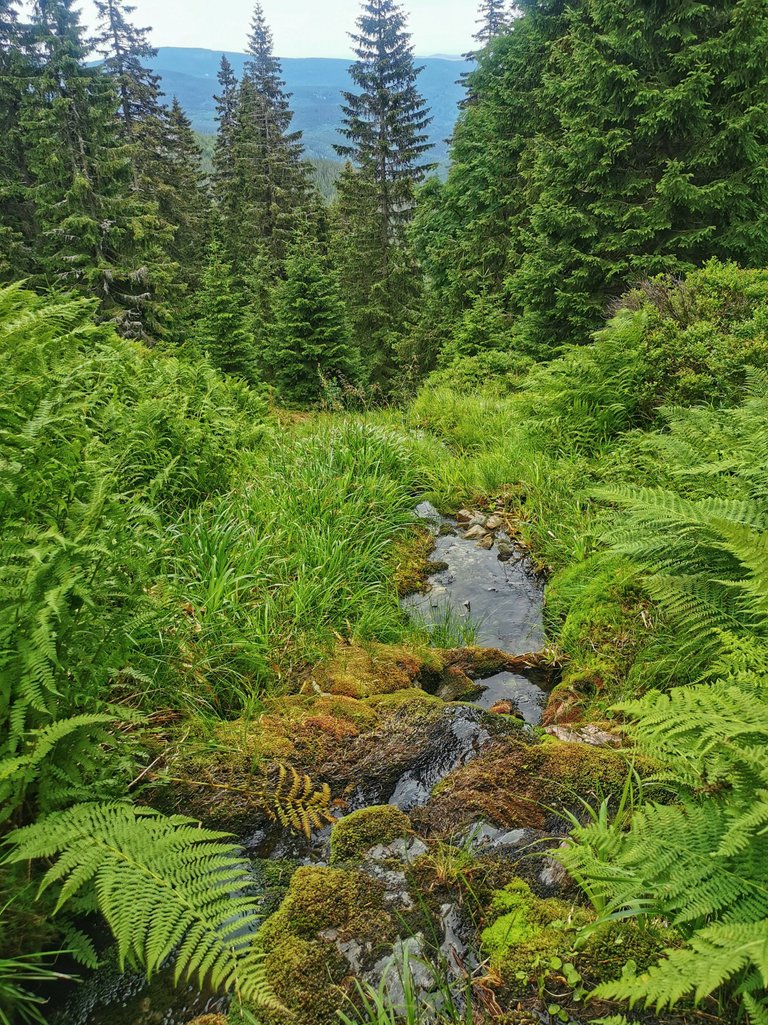 ---
View of the highest mountain of these mountains, Praděd (~1492m), from Ostrý vrch (1228m).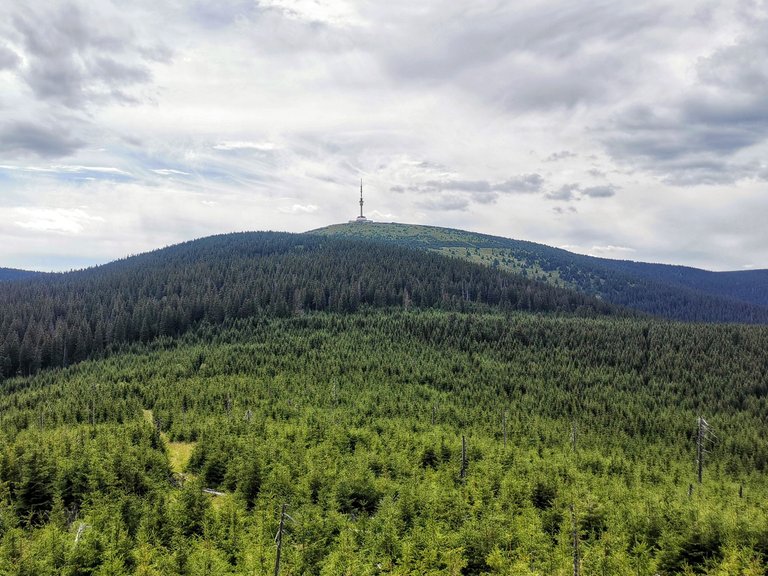 ---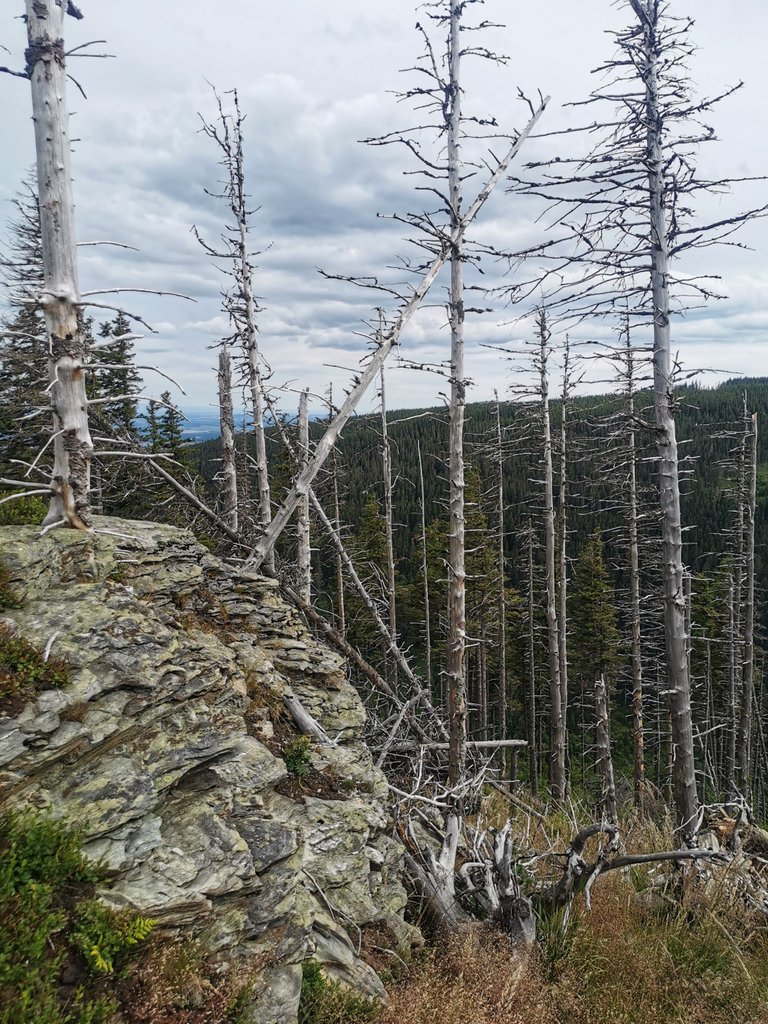 ---
A view from above the Bílá Opava trail.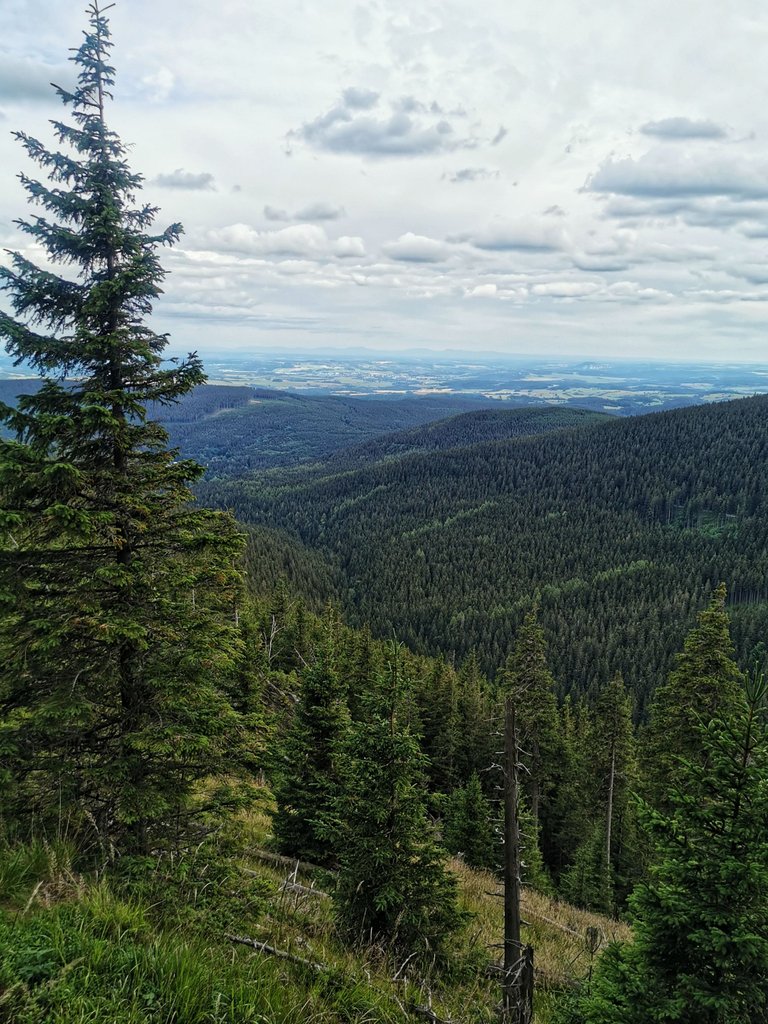 ---
At last! A dewy reward (Radegast 10°) in civilization, the town Karlova Studánka.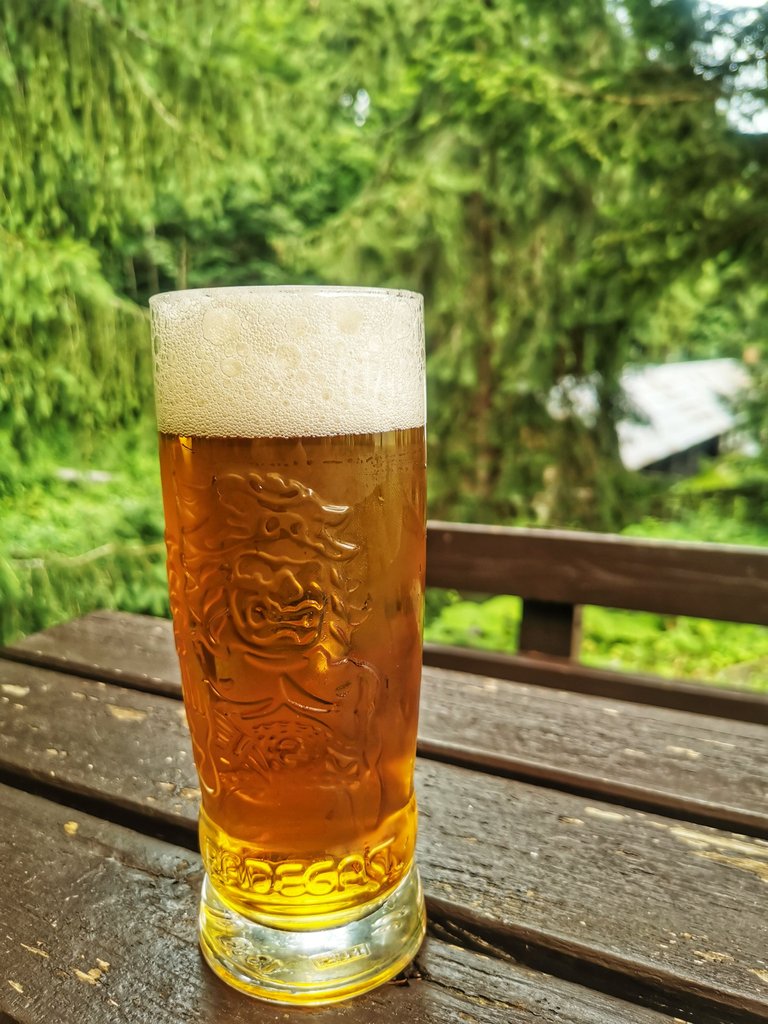 ---
As usual, a bit of facts of the day. Itinerary of the trail below was tracked by GPS.
Ticks score: discovered 14 on legs, 1 on hand, satisfied with the finding.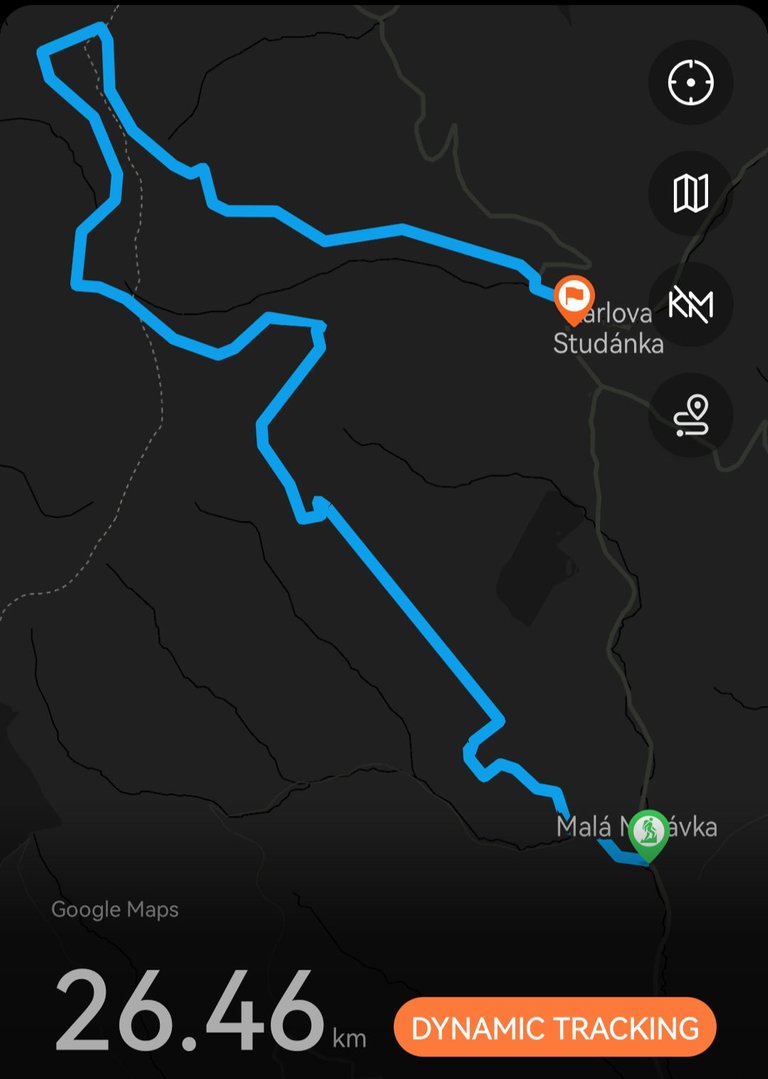 ---
This was July 17th, 2022. Thank you for reading this post. If you like it, stay tuned as more cool stuff will definitely come. In the meantime, don't forget to check out my Pinmapple profile to see all places I have visited on the map! See you on the trail😉