Welcome to the next episode of photo-series dedicated to hiking adventures. This time my dog and I went for a short hike in the Golden mountain highlands which you can find at the border between Czechia and Poland. How was it? Well, windy, sunny and great😉
---
We start our journey not far from the town Zlaté Hory (Golden Mountains). We refresh ourselves with this spring of saint Roch (Rocco) 😀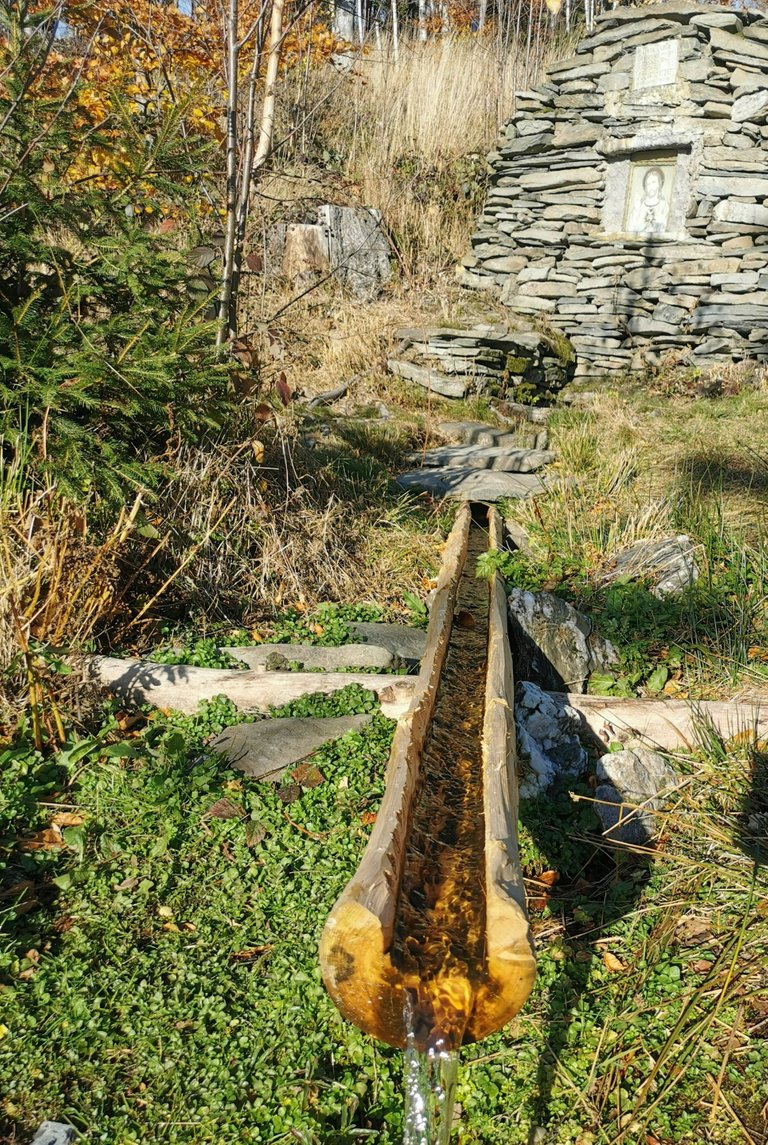 ---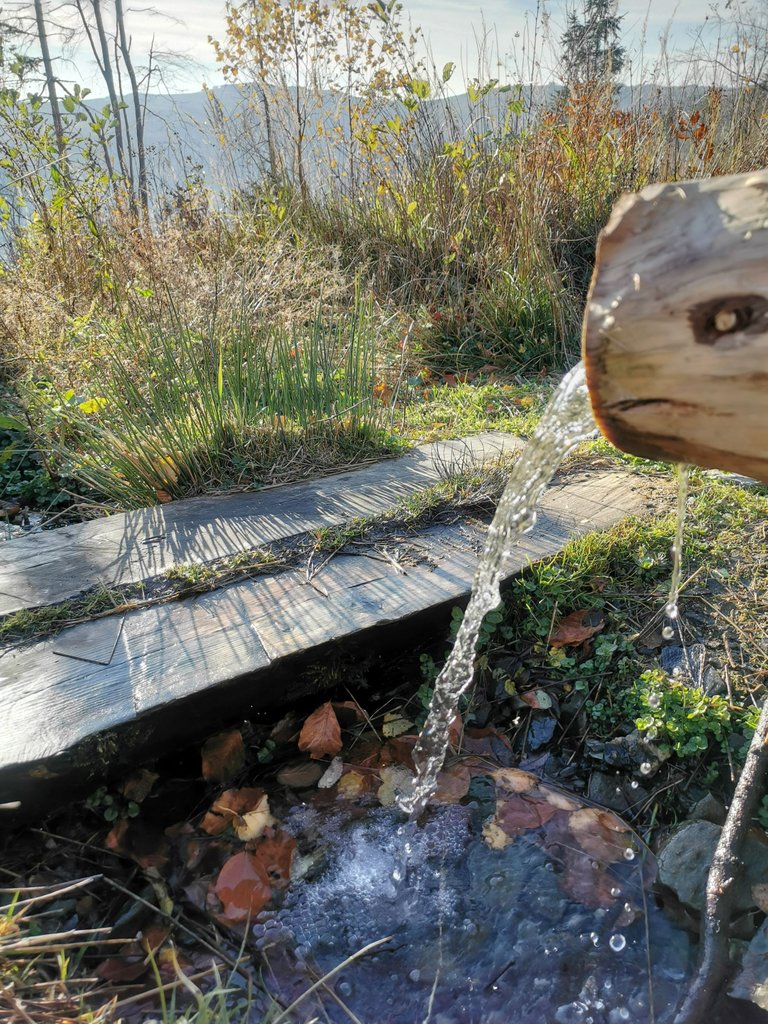 ---
It is autumn. This foxglove (digitalis) is still in blossom.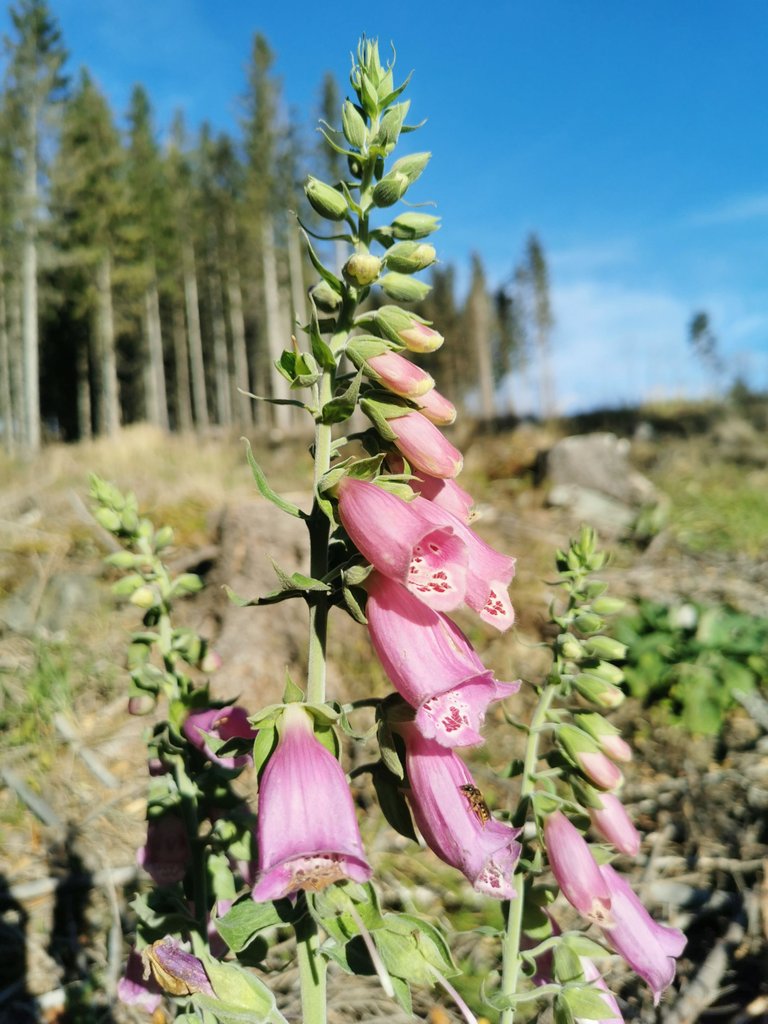 ---
View from the peak Srebrna Kopa (Velká stříbrná; 785m). What you can observe from this spot. First of all, it is the lookout tower on the mountain Biskupská kupa (890m). On the right, there is the chalet Górski Dom Turysty "Pod Biskupią Kopą" - a place where you can buy yourself something to drink and eat.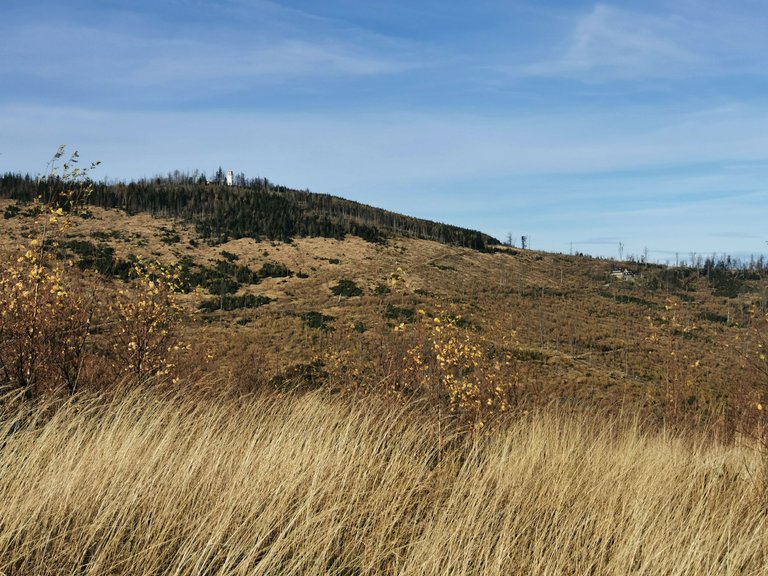 ---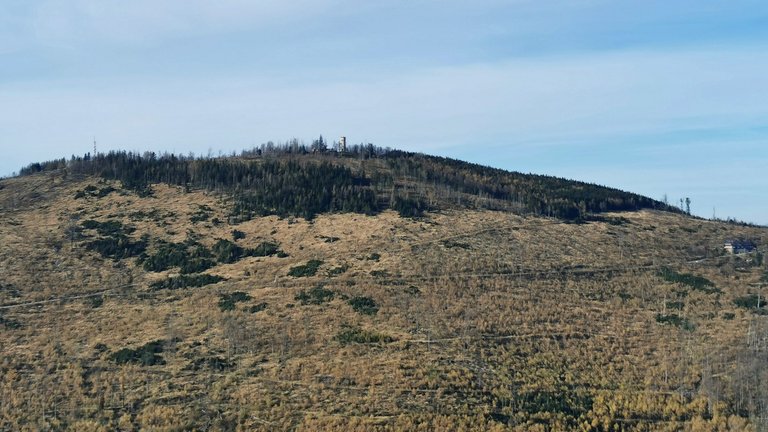 ---
Found a can of beer in dense grass cover😲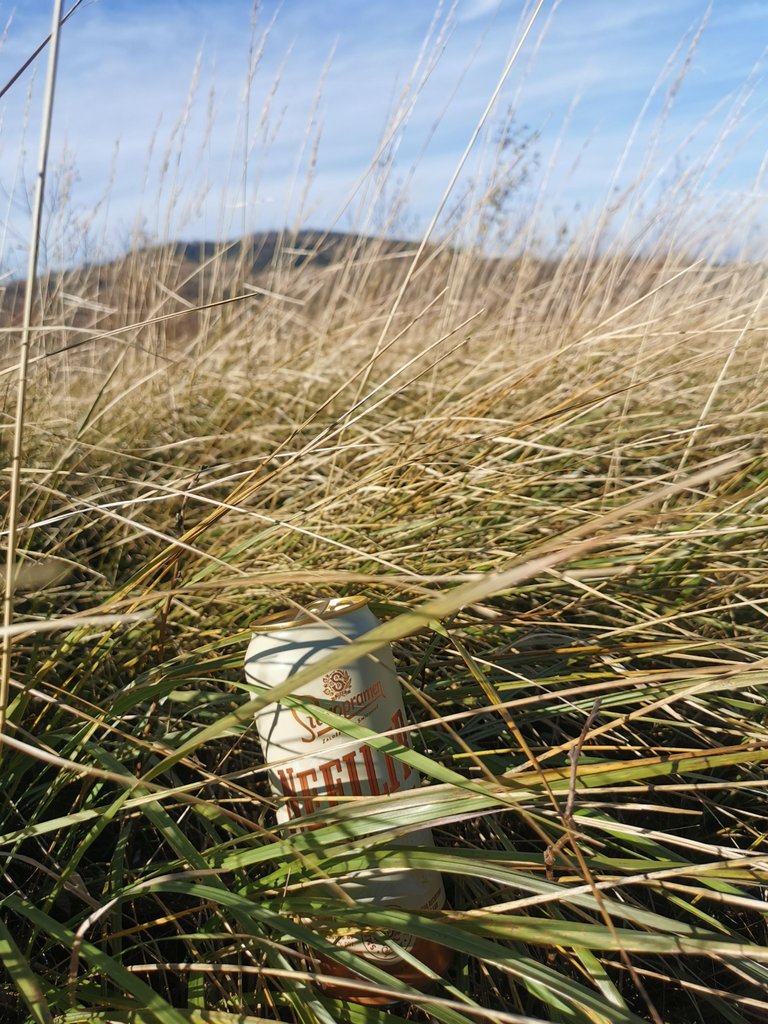 ---
Something on the Srebrna Kopa peak.

---
Views in the direction of the mountain Praděd, the highest mountain of the Jeseníky mountains. Praděd is the mountain with the pin = communication tower. If you want to learn more about Jeseníky, just check out my previous posts.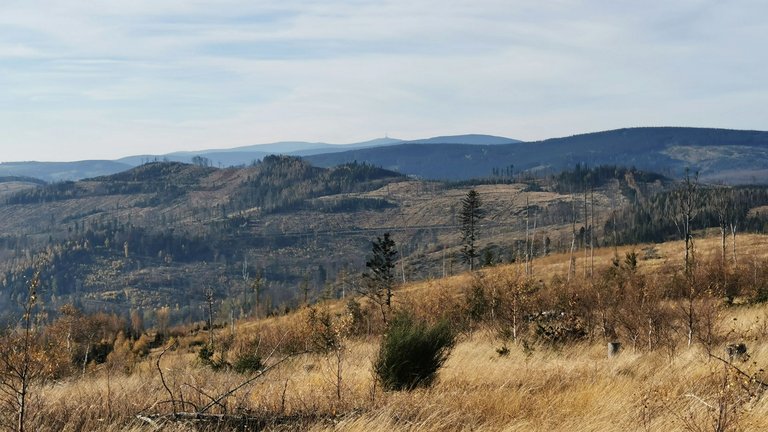 ---
Praděd on the left, the Biskupská kupa tower on the right (along with the chalet).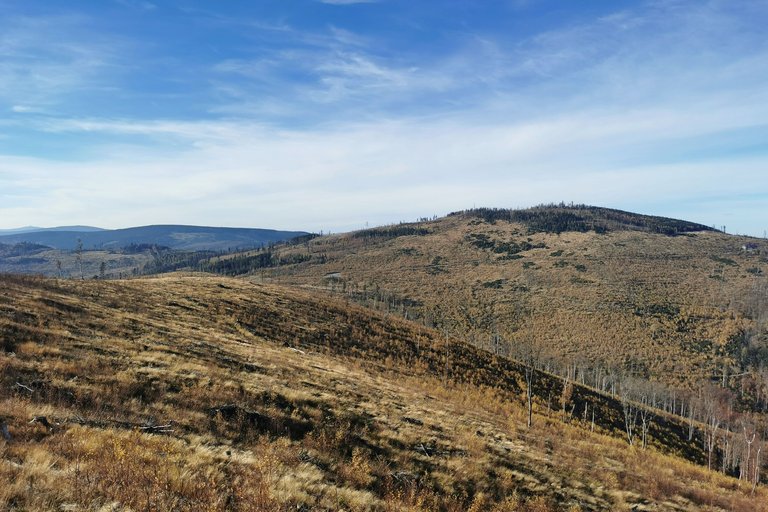 ---
One may ask: "Where are all trees?". A sad answer is: local forests (and not just here, also farther) were decimated by tiny bark beetle. The invaded trees were chopped down.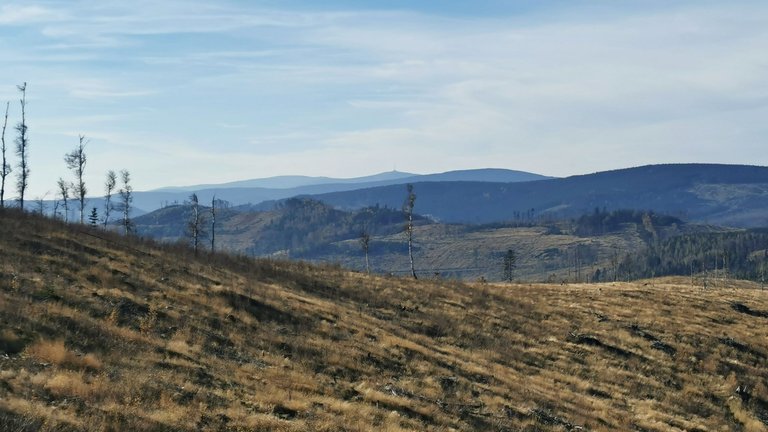 ---
In the course of our hike, we also cross the border between CZ and PL. We find these roots in the Republic of Poland😃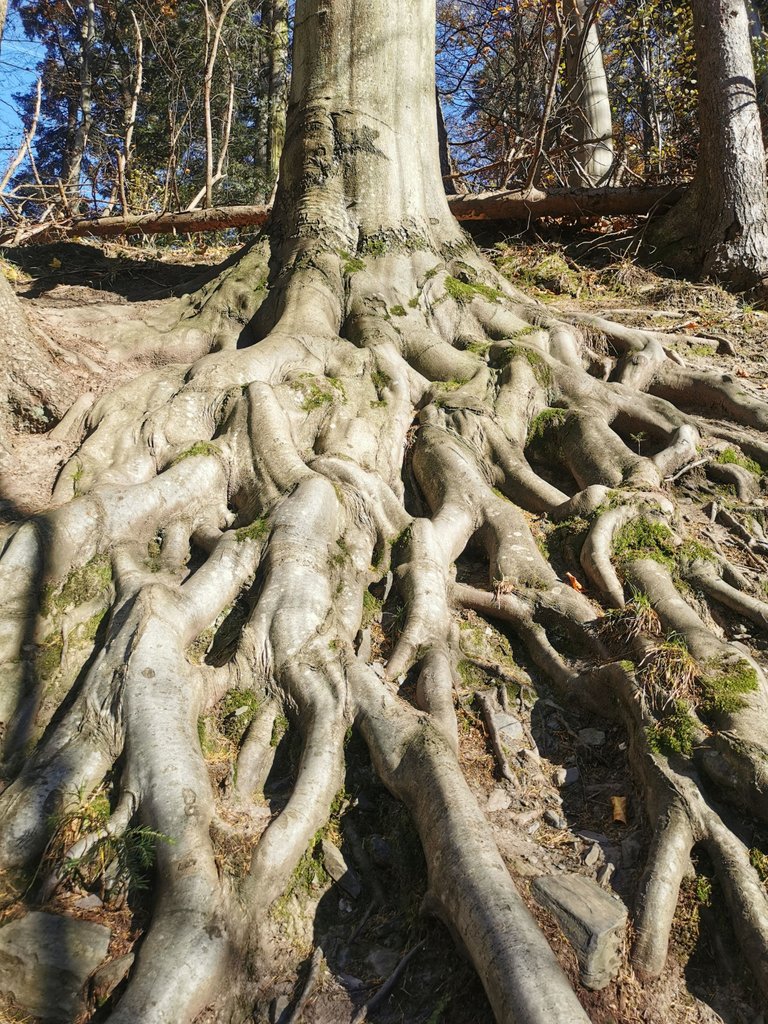 ---
Different tree, different art.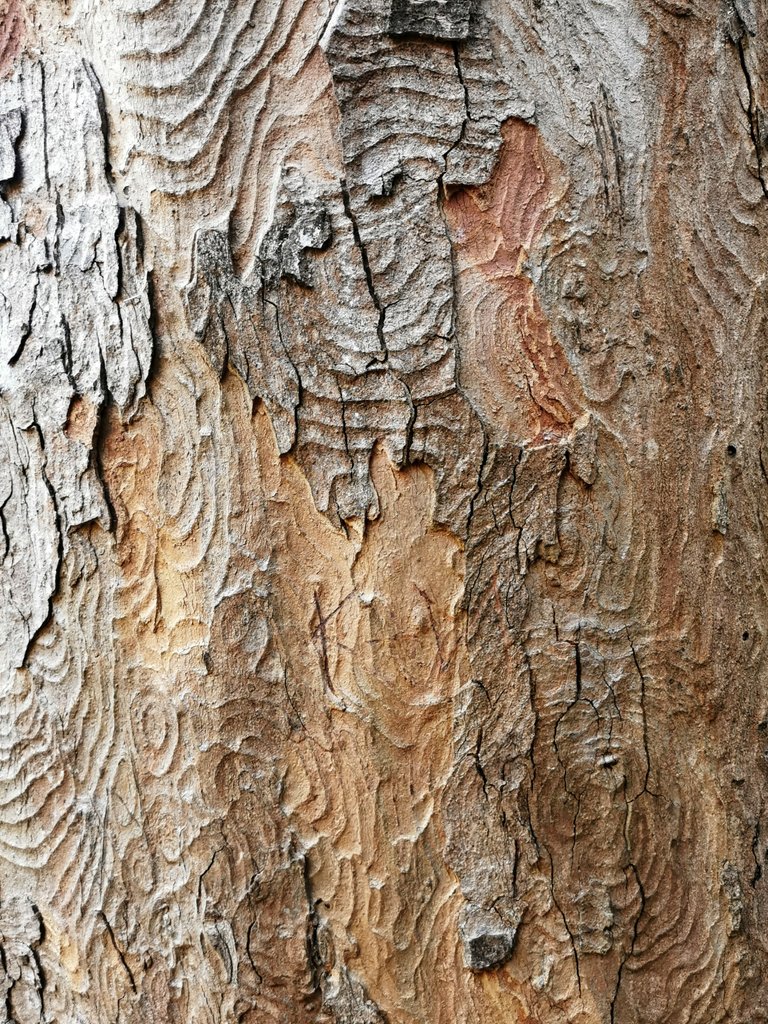 ---
This place is called Gwarkowa Perć.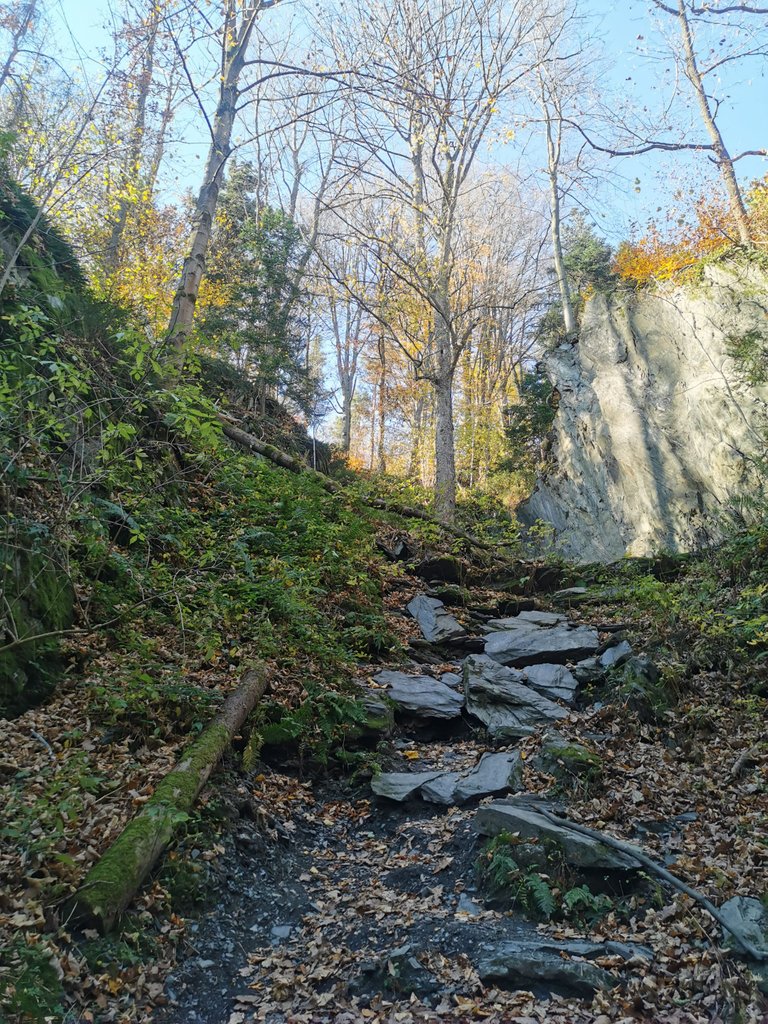 ---
There you can find this rock formation.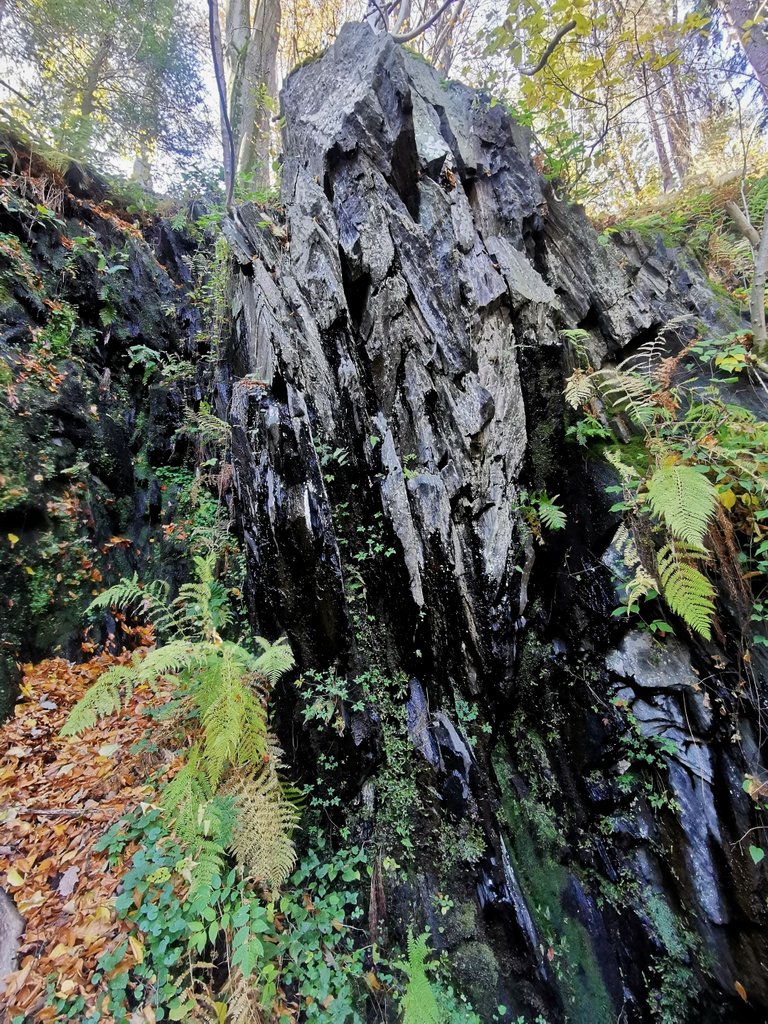 ---
Doggie just found this looong ladder there. He cannot obviously wait to climb it😁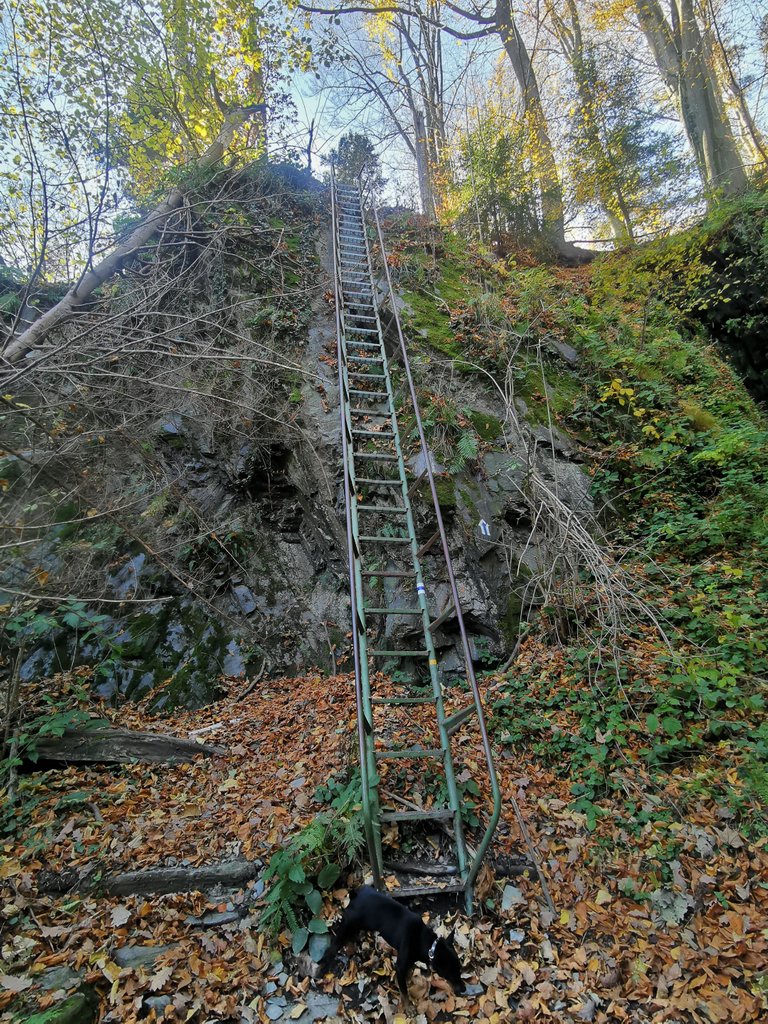 ---
We made it (together)!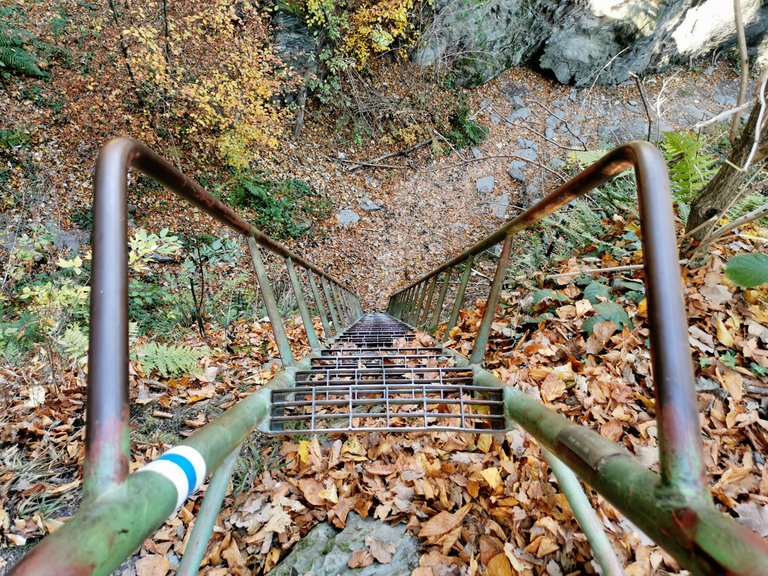 ---
Pholiota - an edible wood-destroying fungus.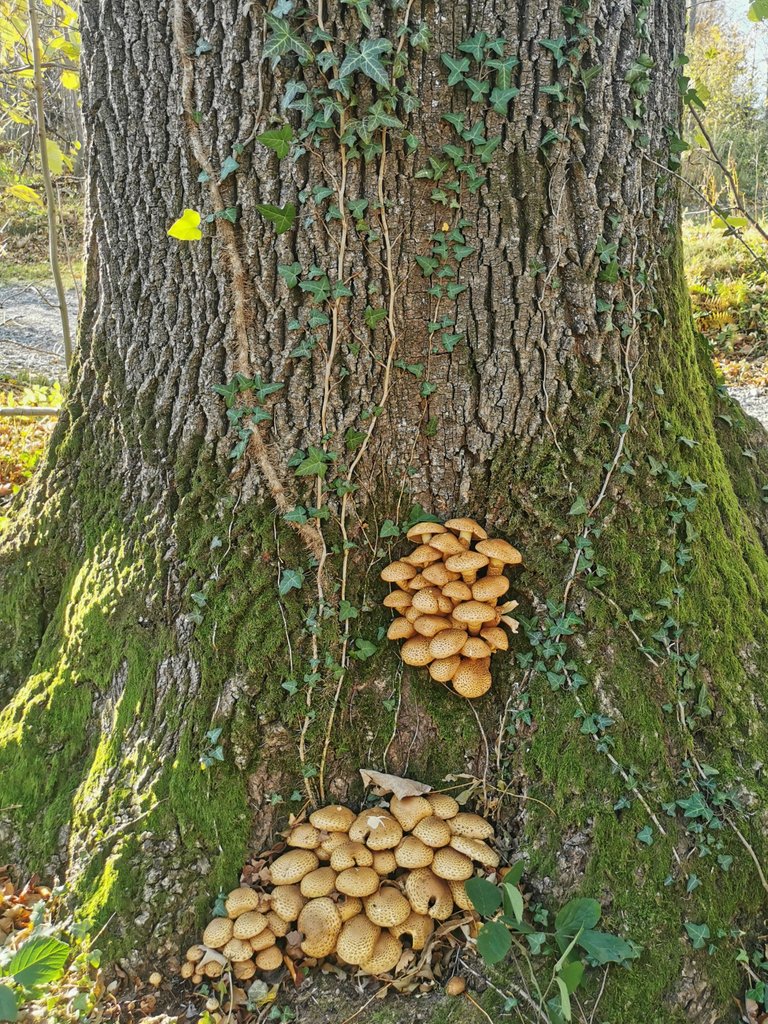 ---
After some decent ascending, we are finally here - the tower on the Biskupská Kupa mountain. Although it is not that obvious, this spot is VERY popular with Czech and Polish tourists, especially on weekends with nice weather.
Very shortly about this nearly 20 meter tall tower, named after Kaiser Franz Josef. It is more than one hundred years old. You are allowed to pay for tickets by payment card😀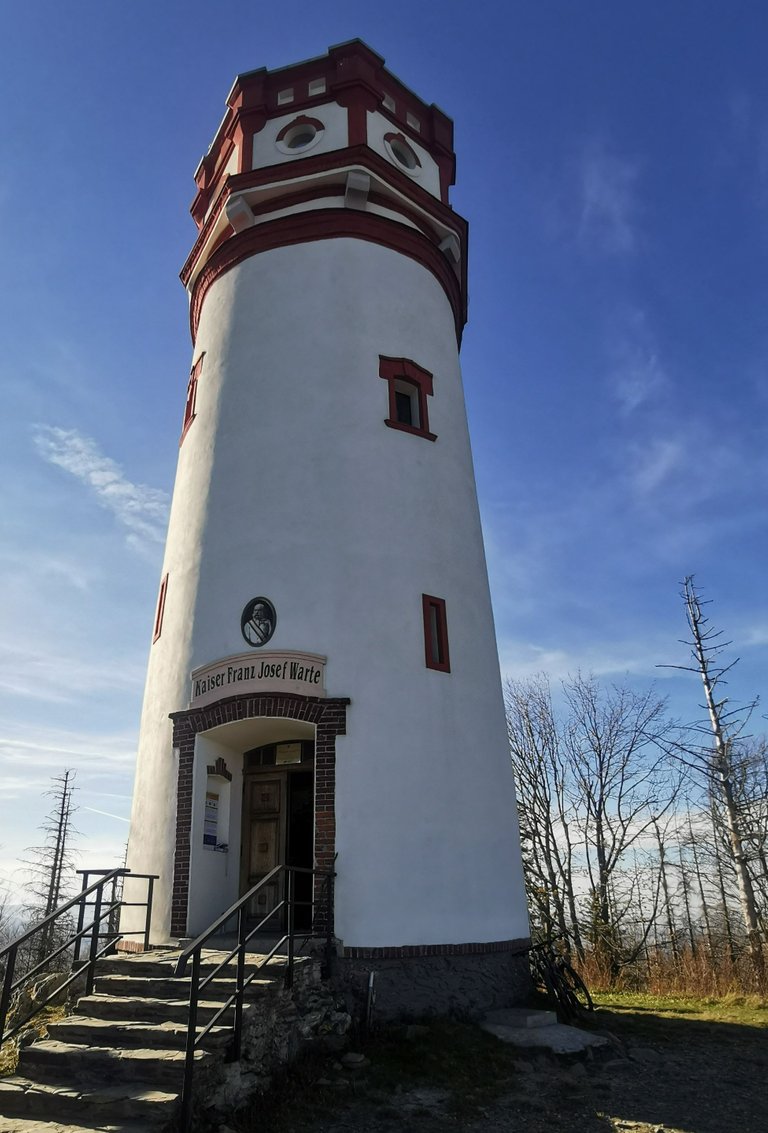 ---
If you are lucky enough in terms of weather conditions, and climb up nearly 100 steps, you will get views like we have today (Praděd in the middle).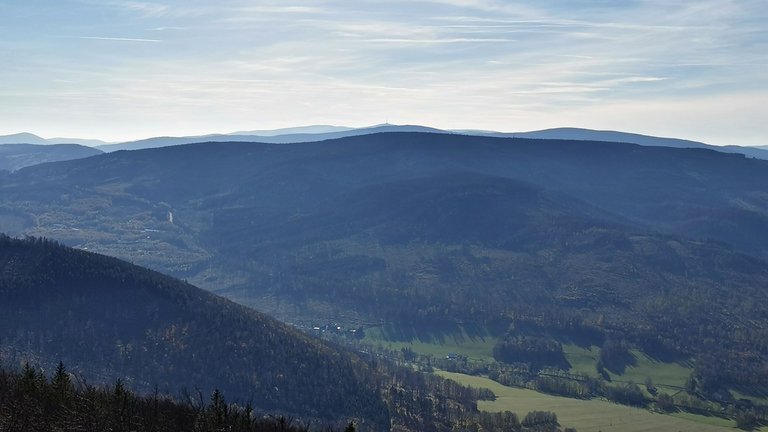 ---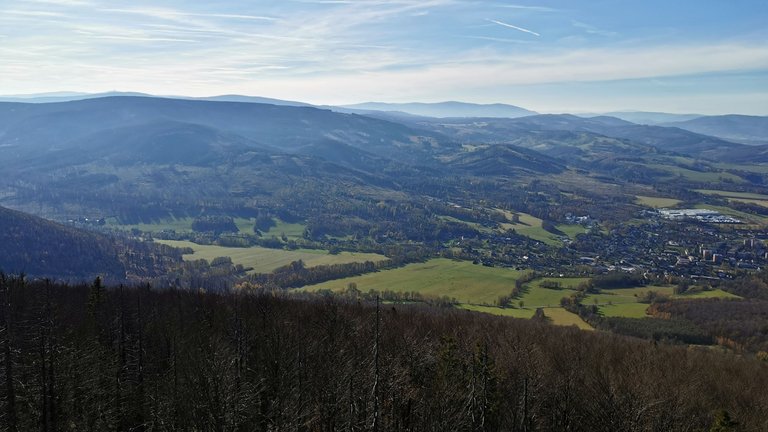 ---
Do you see that little pond there? That is the Golden (unsurprisingly) lake. Many interesting animal species live there, like newts or frogs.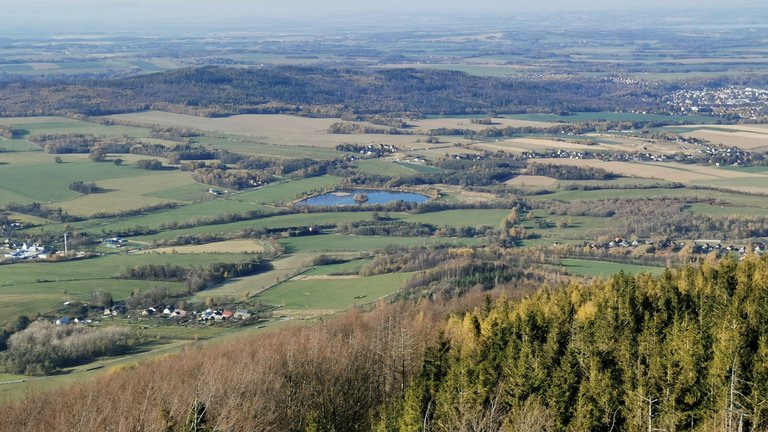 ---
Interiors of the tower.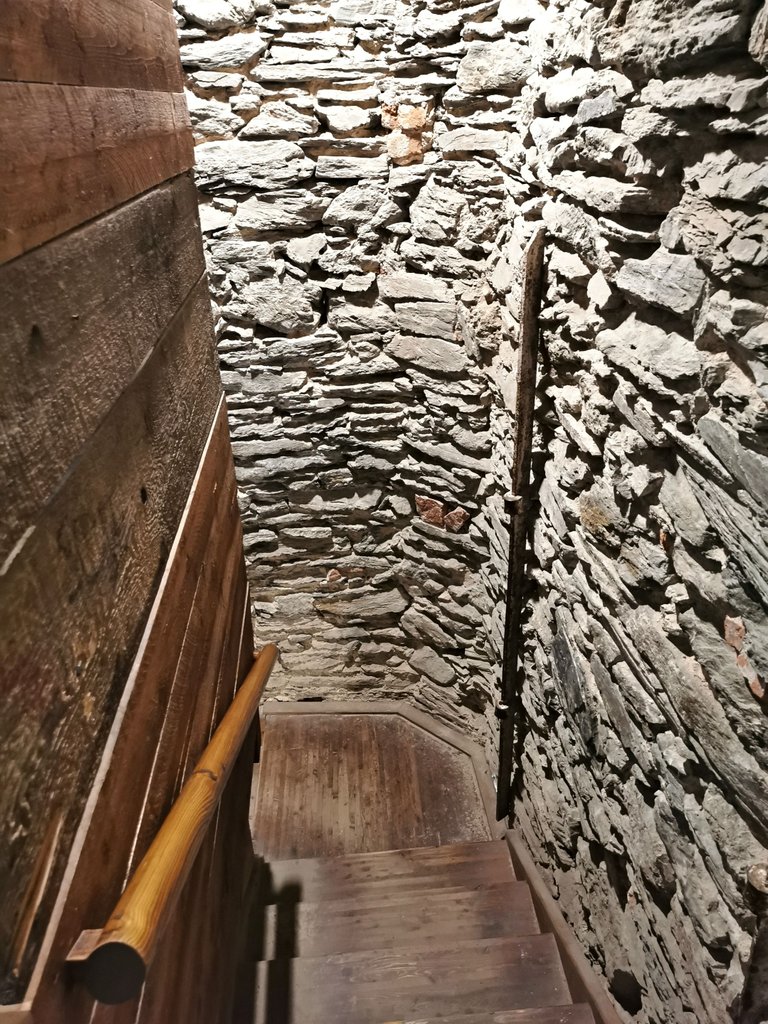 ---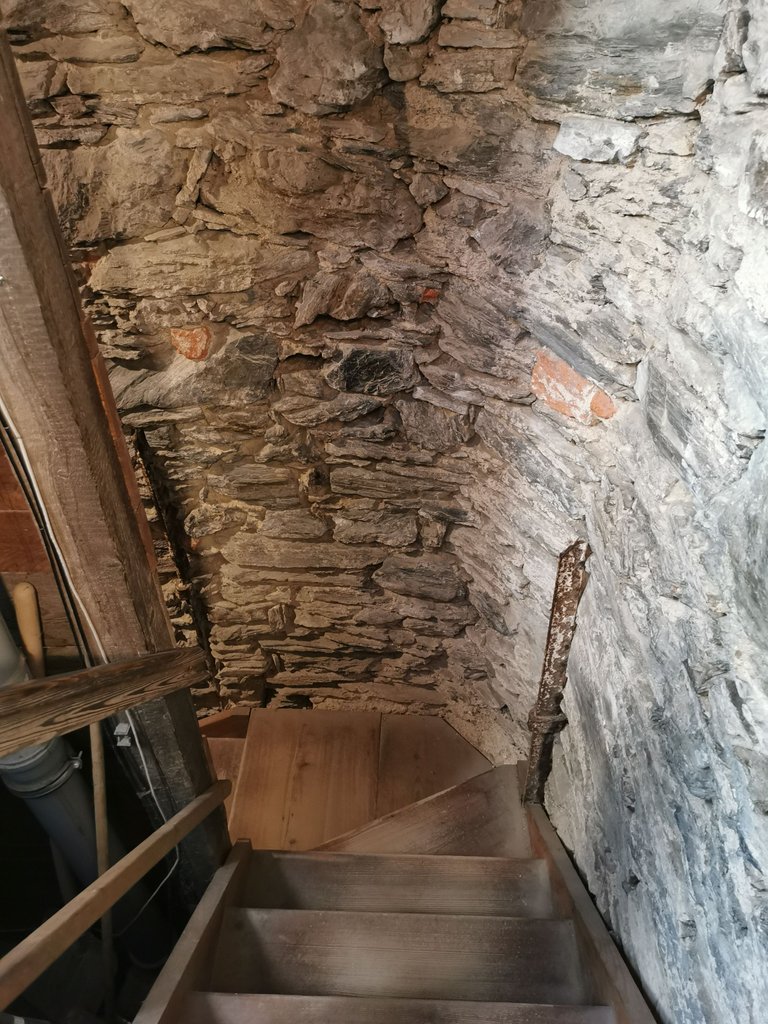 ---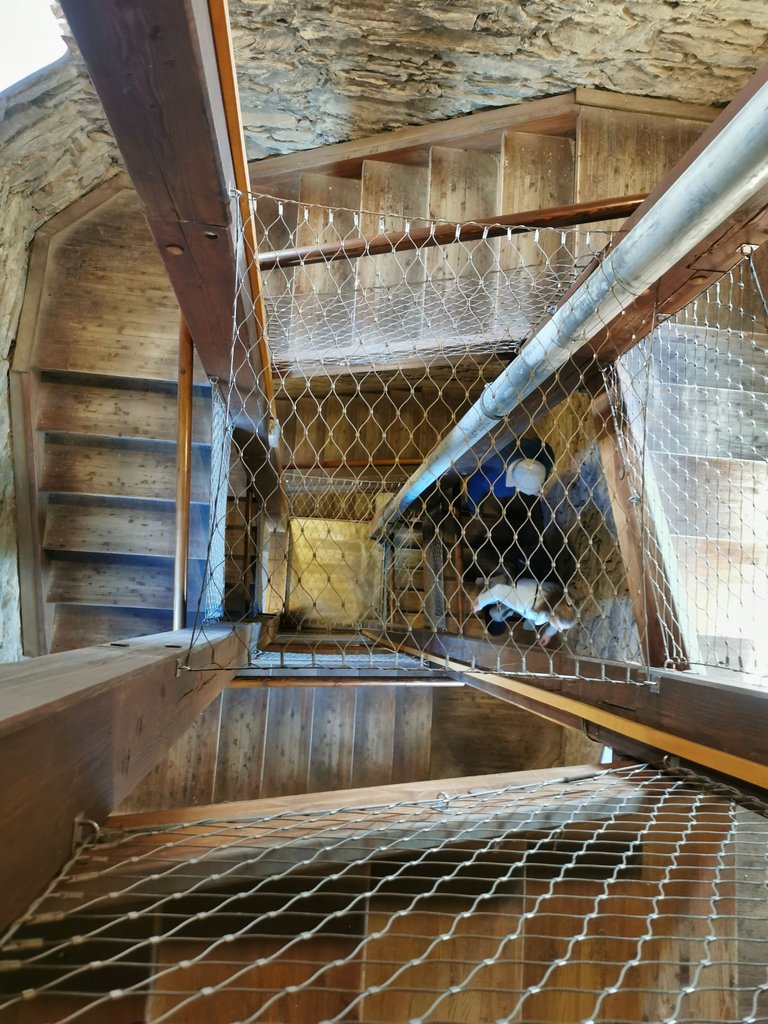 ---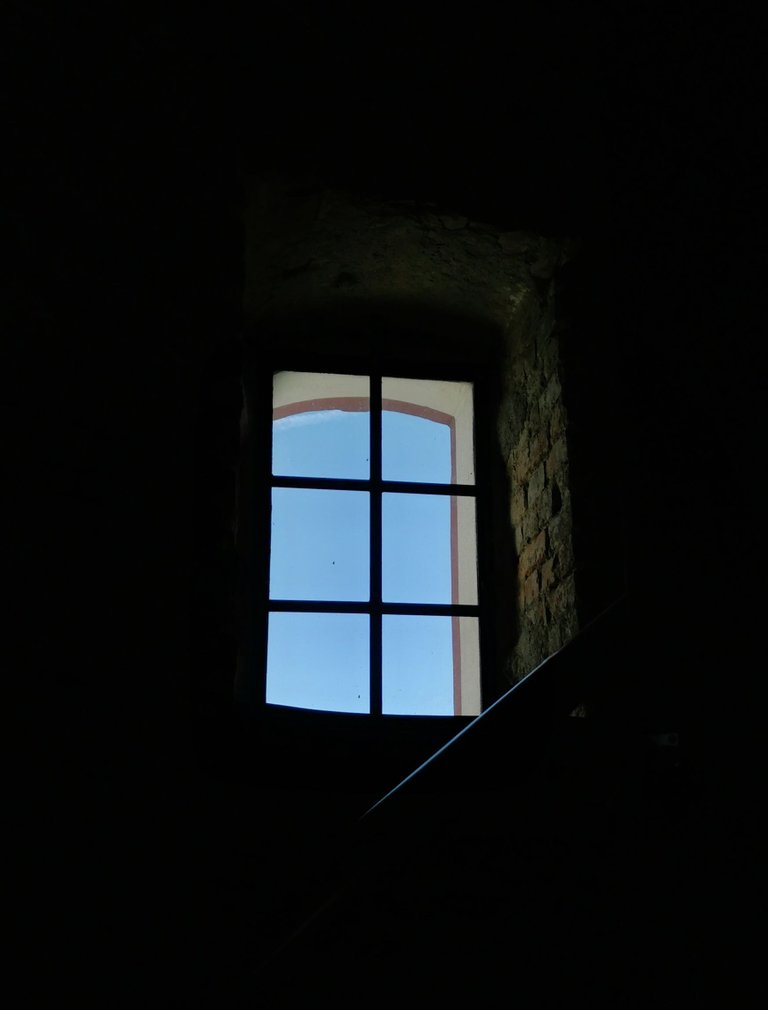 ---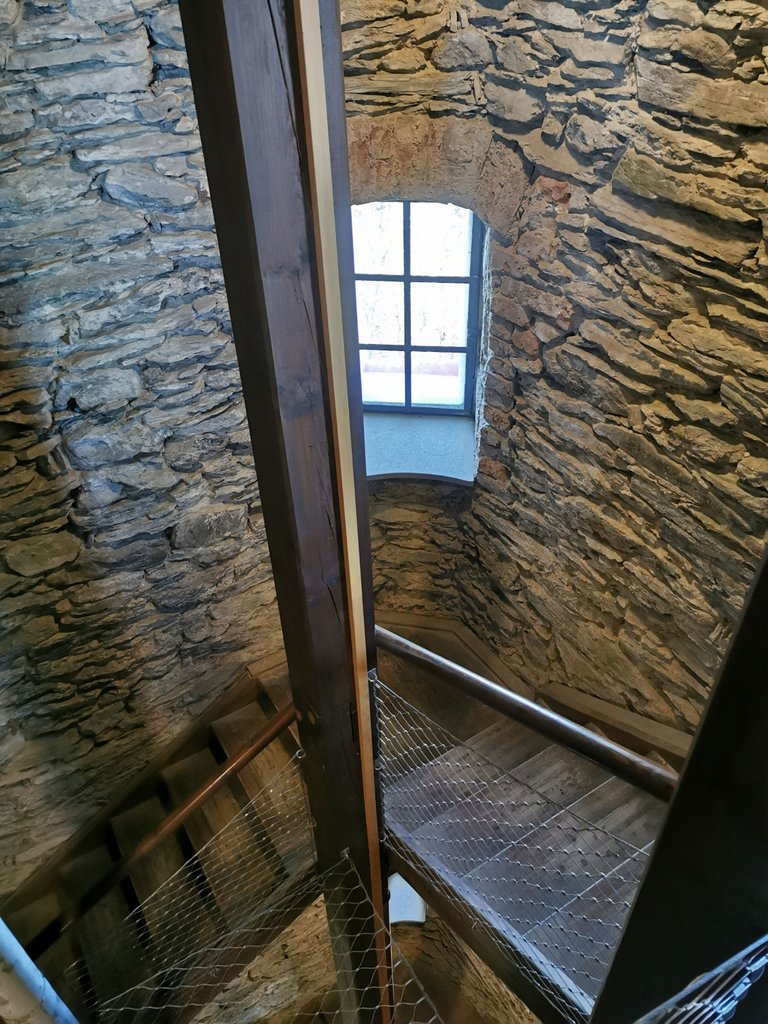 ---
Enough fun, doggie needs a little break! It is very windy, so he must be dressed😁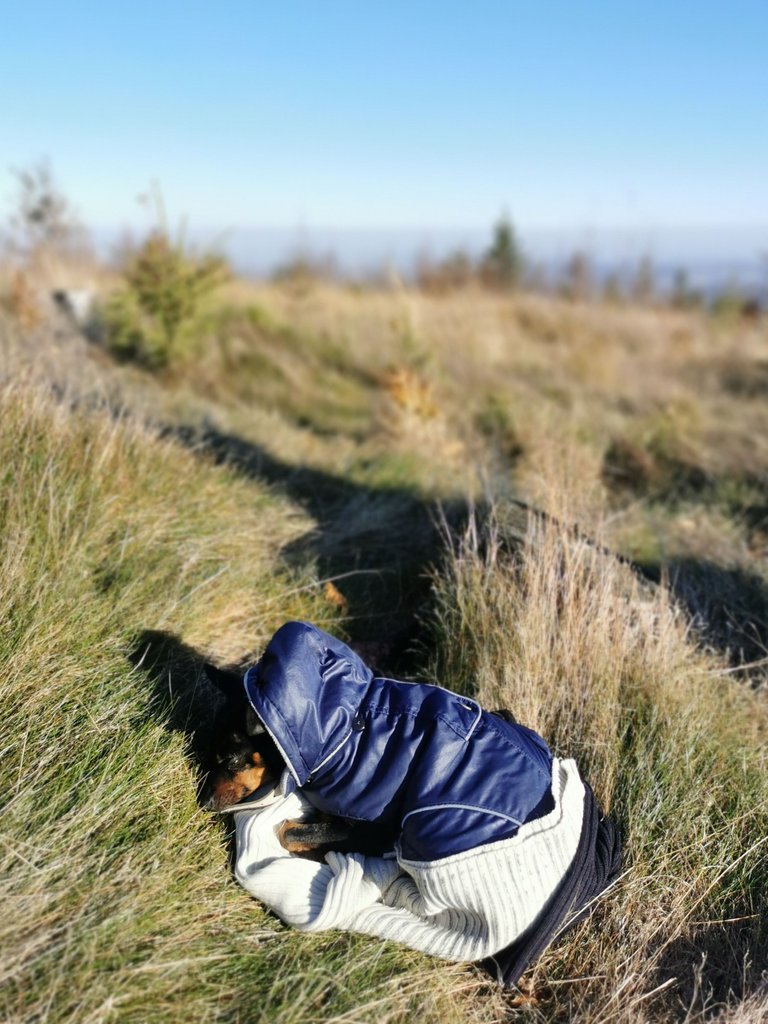 ---
... there he is, back in full strength! Look at how he is swaggering.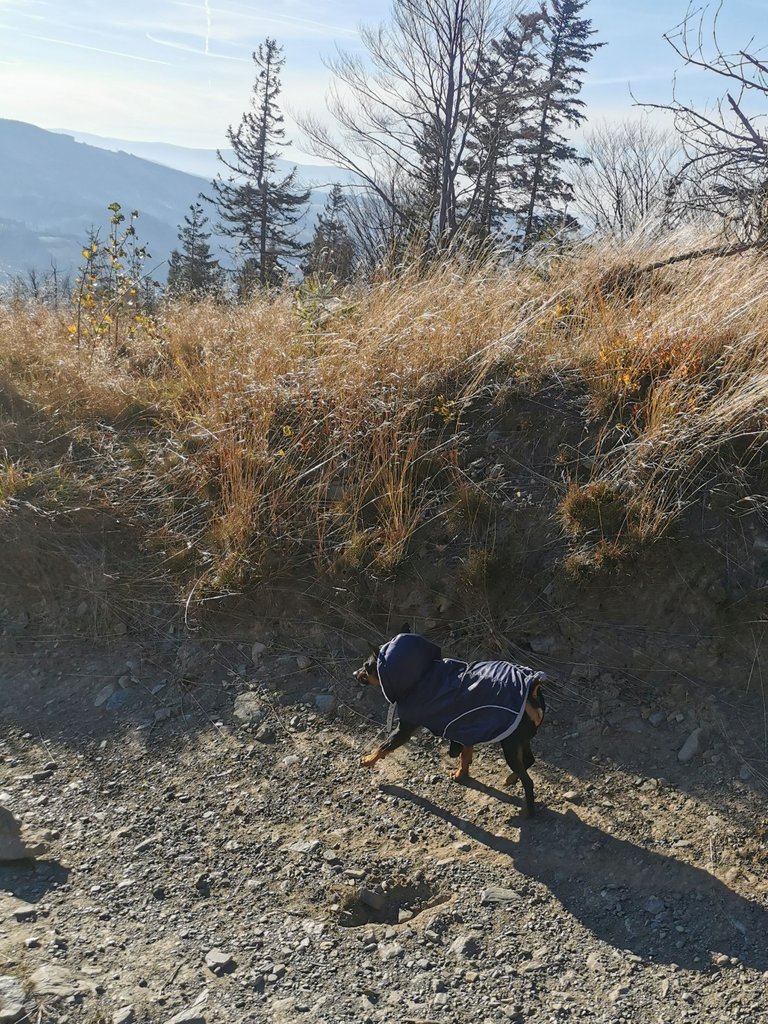 ---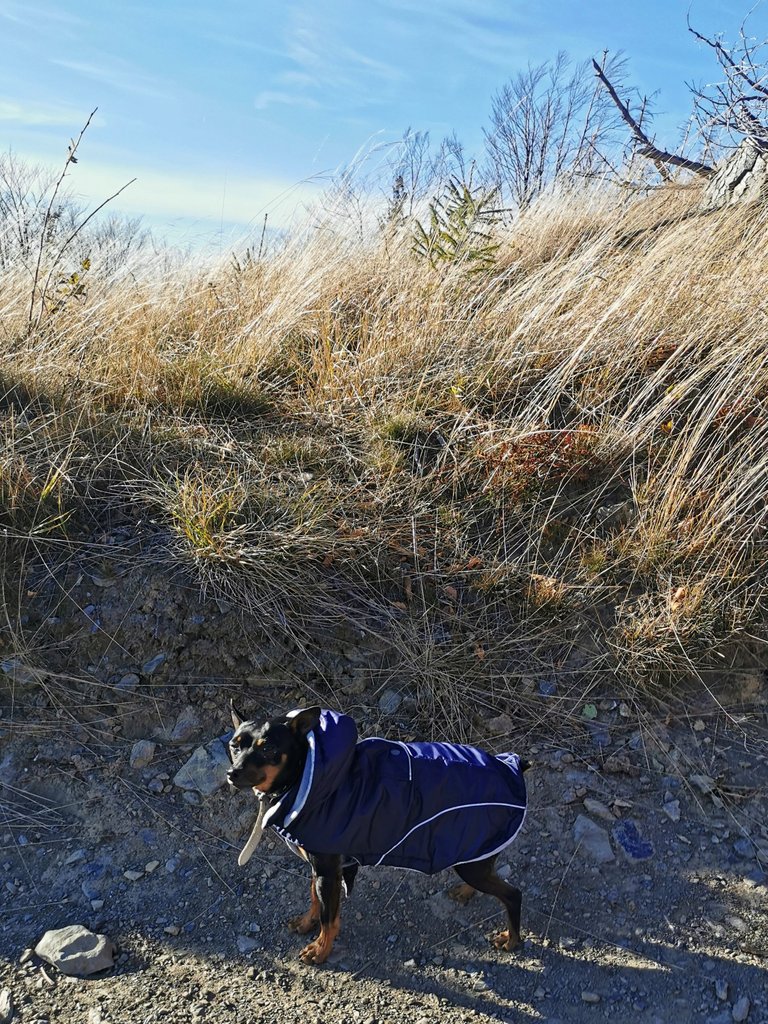 ---
Last few moments as a model as we are close to the end of this journey.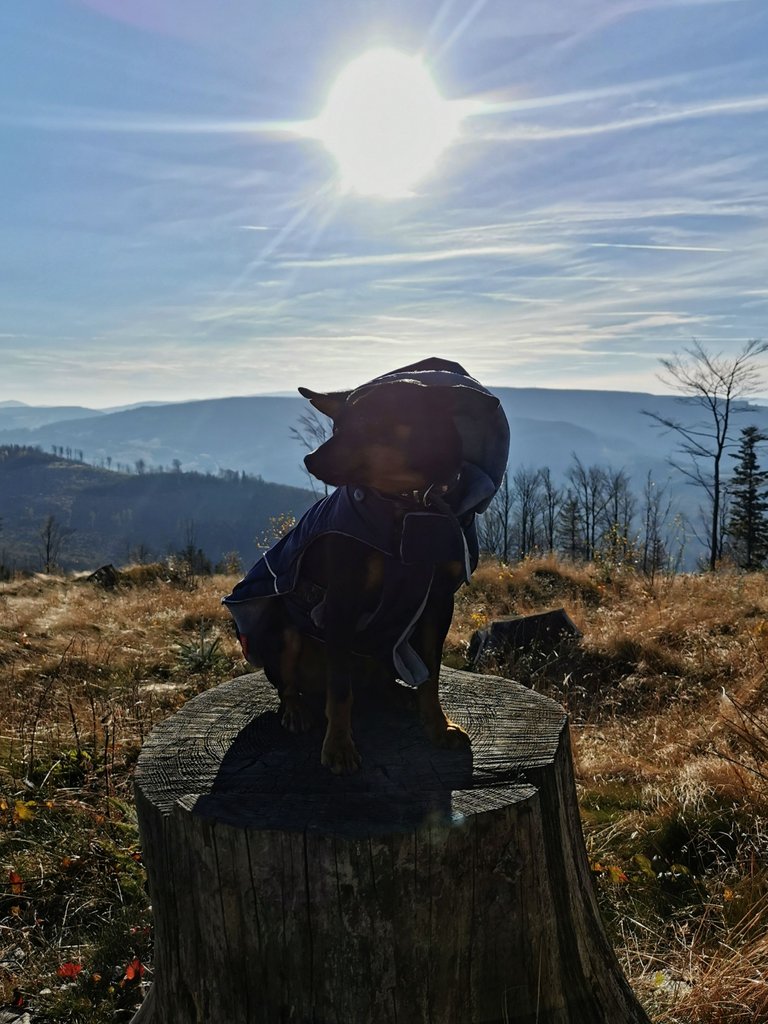 ---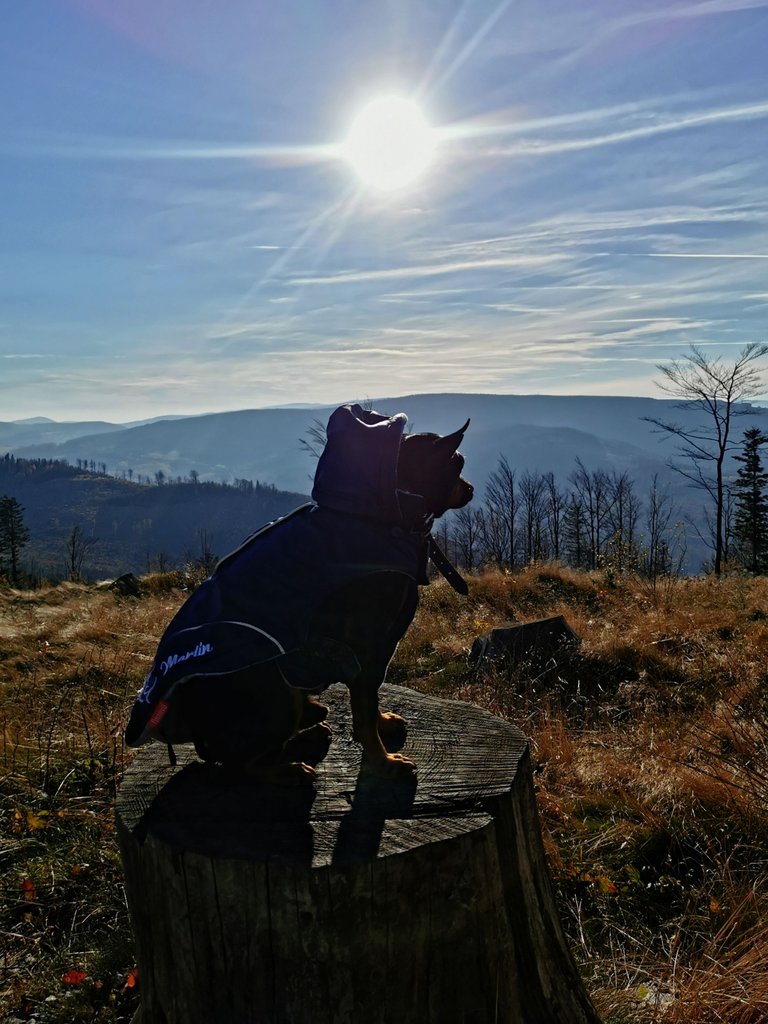 ---
+- Itinerary of the day.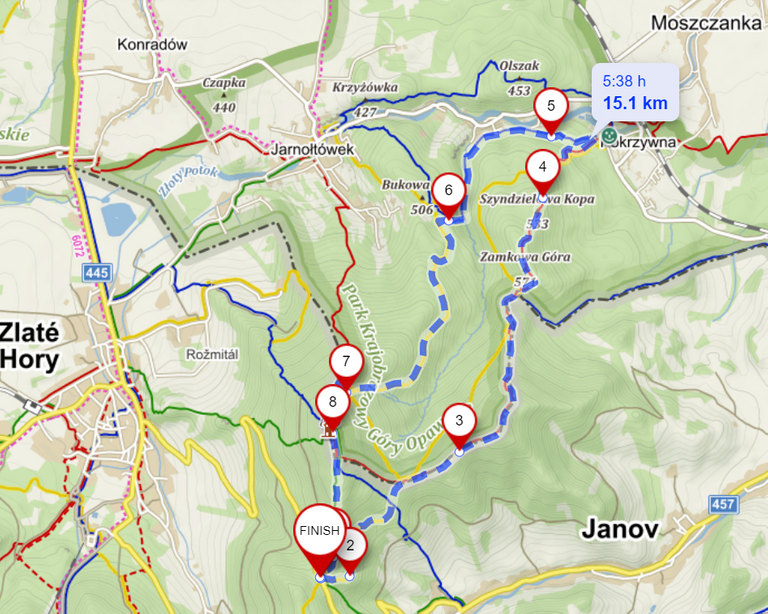 ---
This was Sunday of October 31, 2021. Thank you for reading this post. If you like it, stay tuned as more cool stuff will definitely come. In the meantime, don't forget to check out my Pinmapple profile to see all places I have visited on the map! See you on the mountain path😉