Welcome to the next episode of photo-series dedicated to hiking adventures. Last week I published a post about winter Jeseníky Mountains. This time I walked through the Beskids in Czechia. How was it? Well, although I had clear blue sky all day long, the trail was stingy with views. Anyhow, I managed to find something beautiful out there, like mud, frost, snow-covered summits, polypores, and iced jewel to name a few. Enjoy 33 photos and 3 videos captured that day😉
---
7am. I begin my journey at a little town, Bílá (translated as White). This is one of its ski slopes, currently being snowmade.

---
Wooden bell tower Martin (~780m).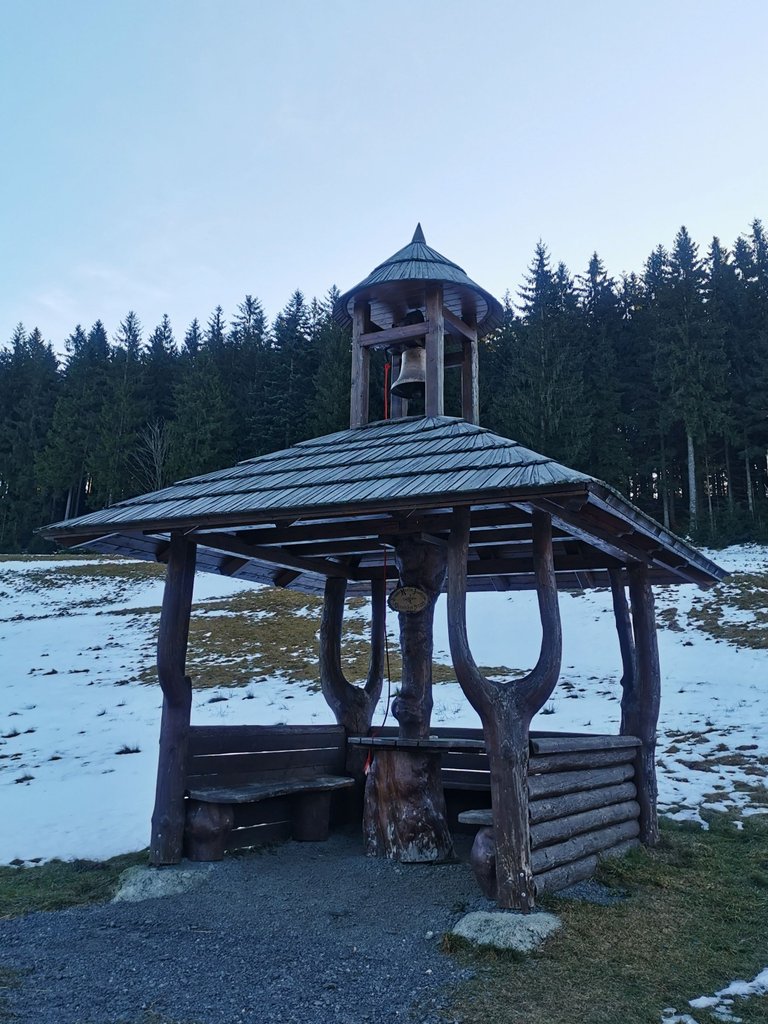 ---
There it is - Lysá hora (1323m). The highest mountain of Beskids. +78m with the tower.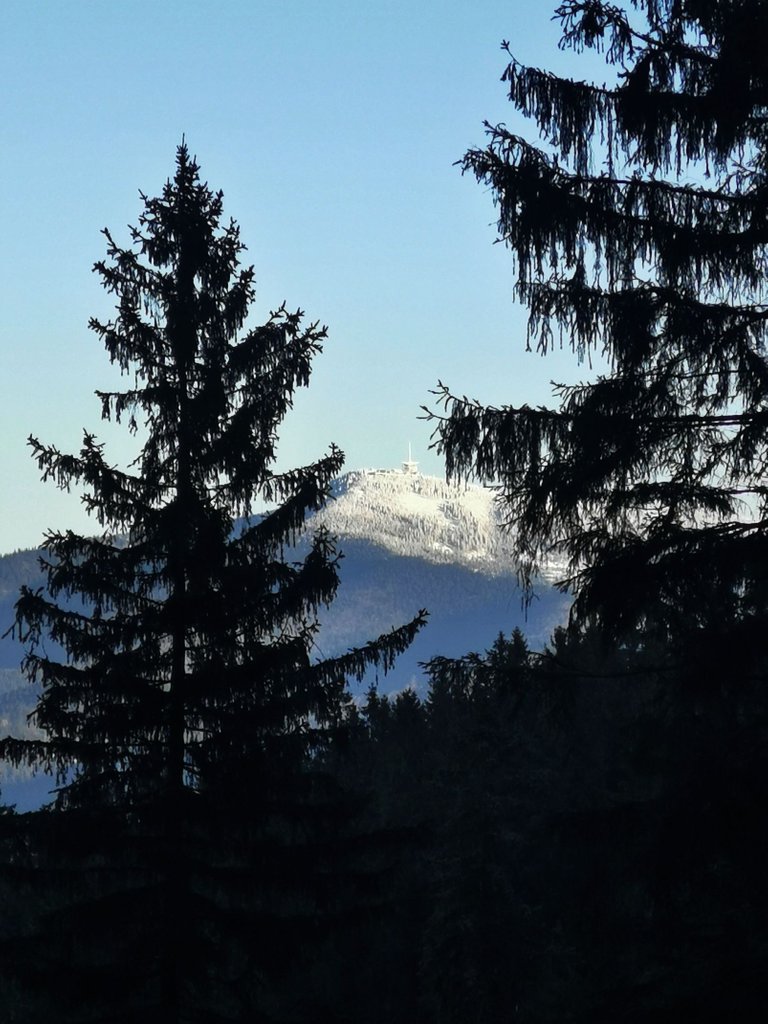 ---
In reality, kind of small and ugly cabin, though the sign pointing out to it is sort of interesting.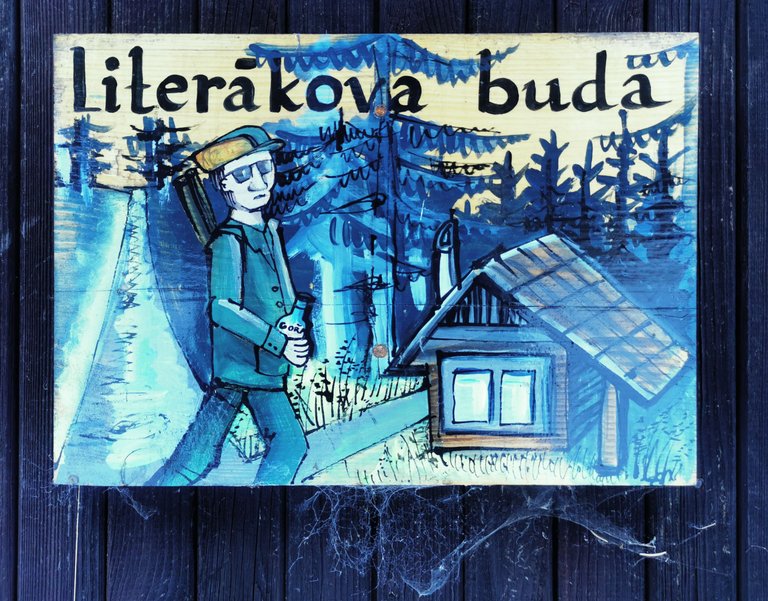 ---
The spring with name Pod Osikovou.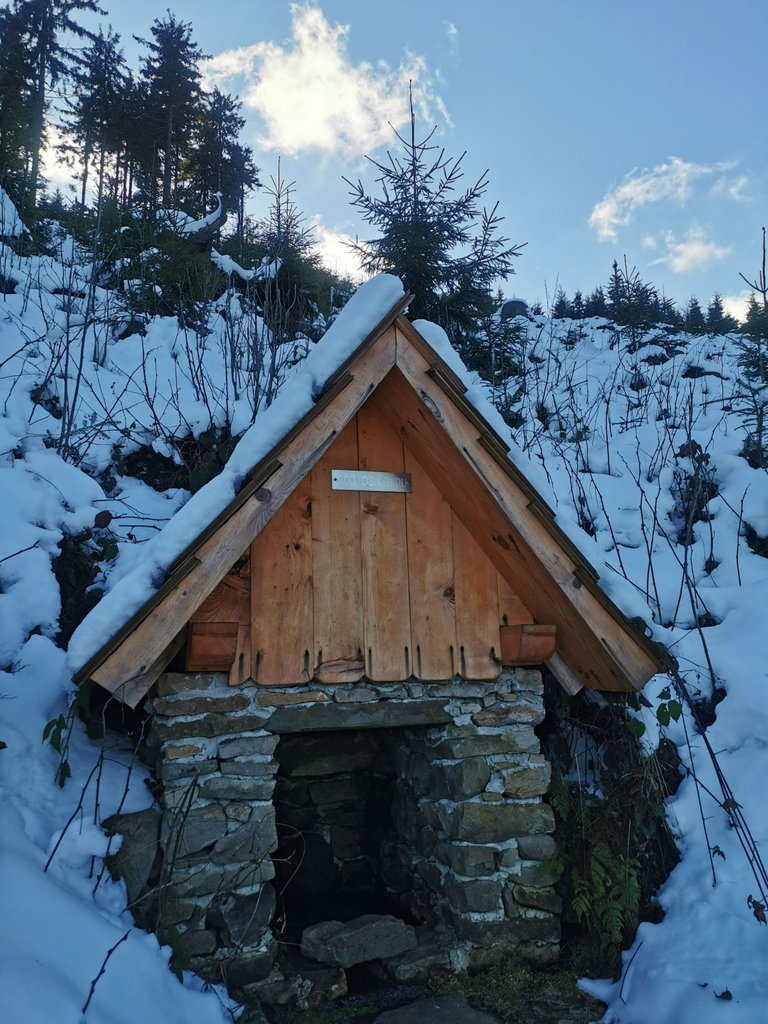 ---
11am, freezing (nearly -10°C). Yet, I sit on a stump and enjoy views. Hills from left: Kněhyně (heading that direction), Smrk (1276m), Malý Smrk (1174m) and Lysá hora (1323m).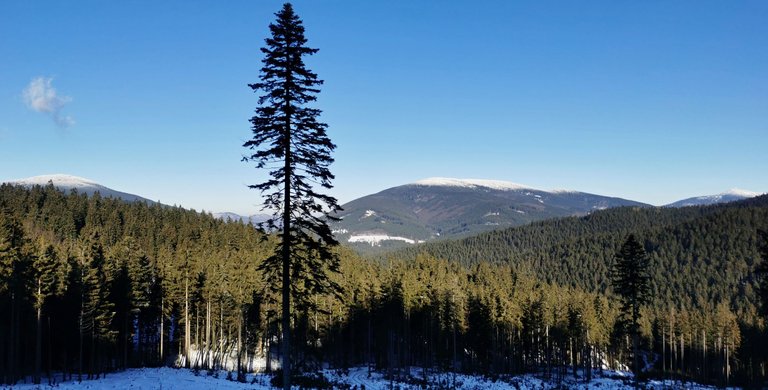 ---
Zoomed in on Smrk + Lysá hora. I love their snow caps!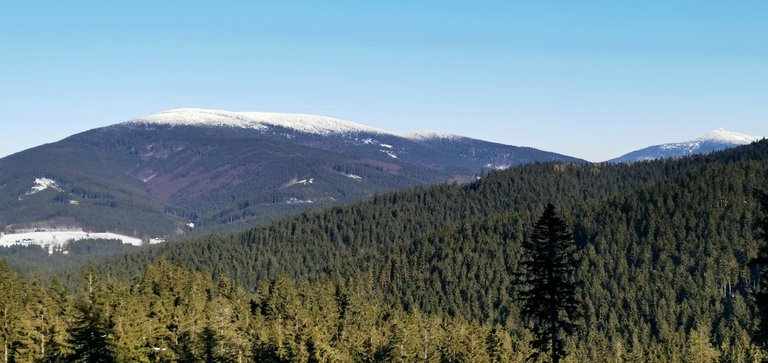 ---
Crap!😁 These puddles can be sometimes VERY deep. I am calm though as I am confident the boot will change to ice soon.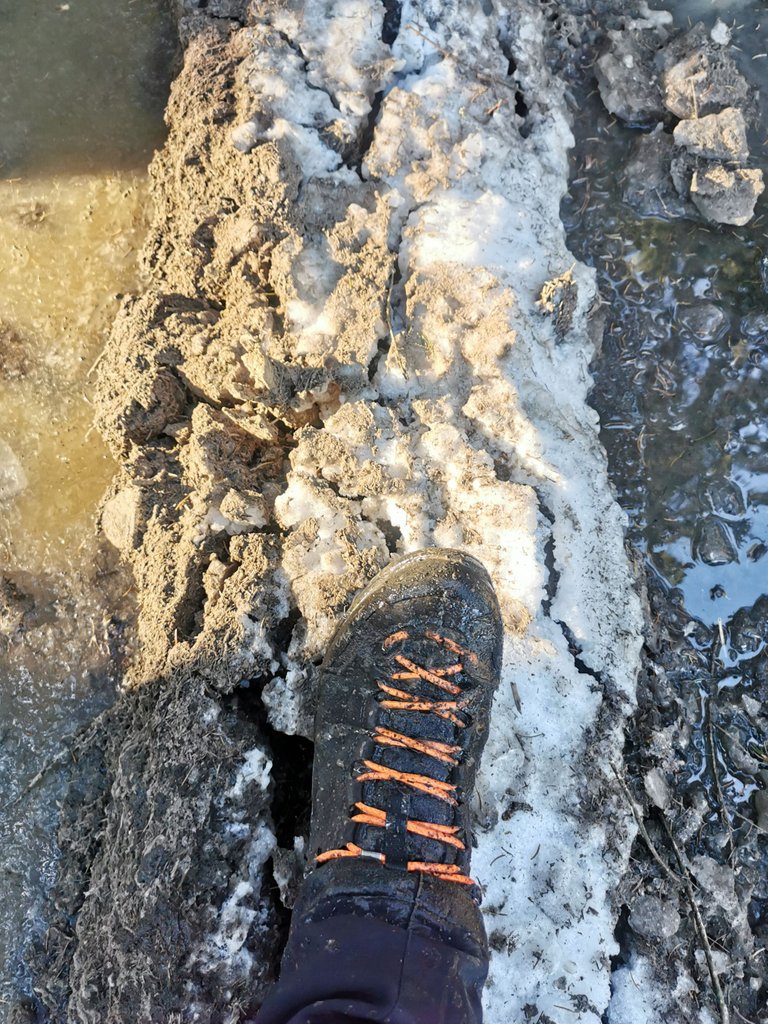 ---
Told you, wet boots turned into frozen boots😁 It is noon, I have a little break at the cabin Martiňák (785m).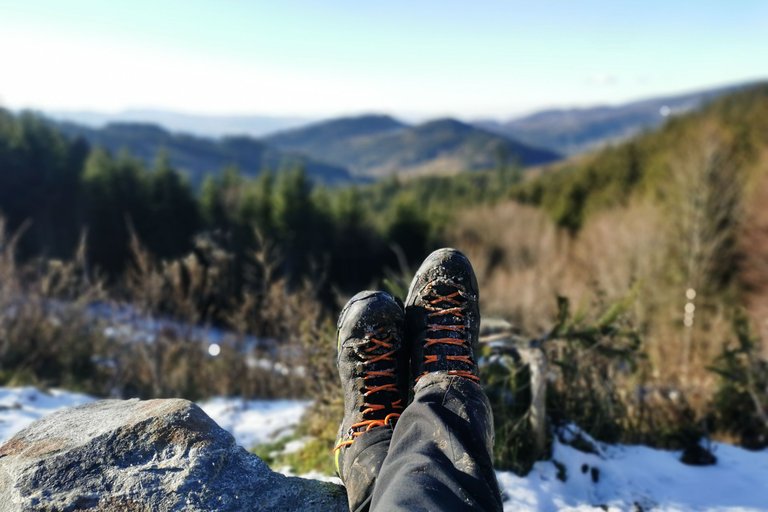 ---
Inside the nature reserve Klíny.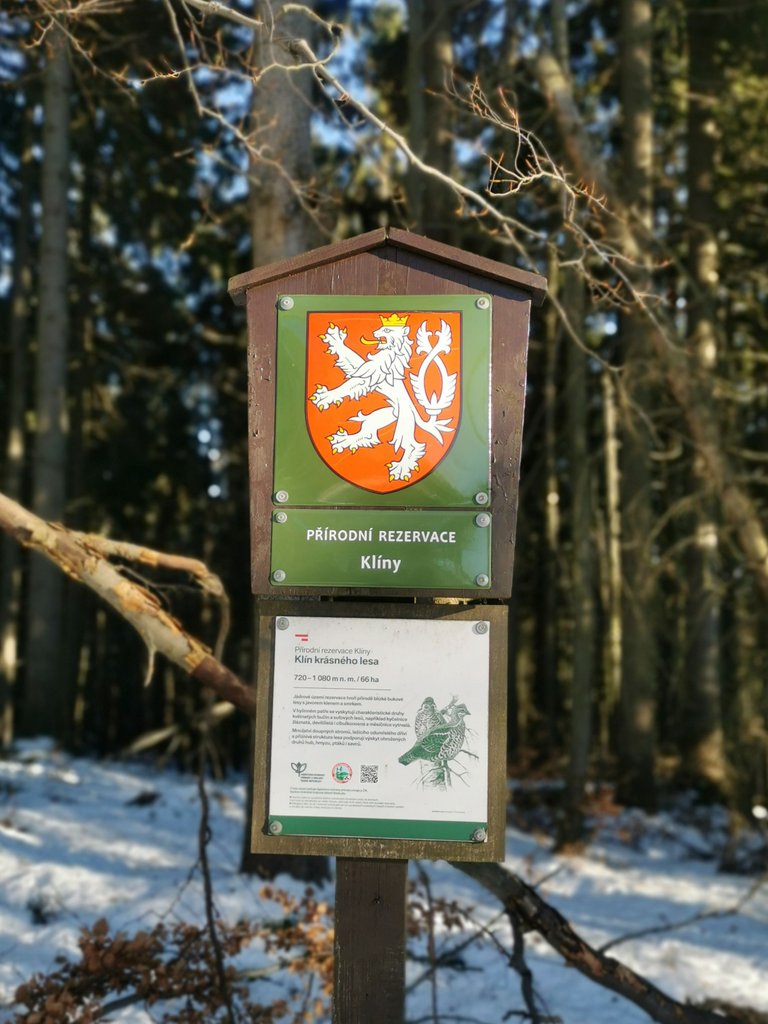 ---
Do you see the tower (that needle) on the opposite hill? That is the communications tower on the mountain Radhošť (1129m). Very busy spot, better avoid it. So far I have met low digits of individuals😀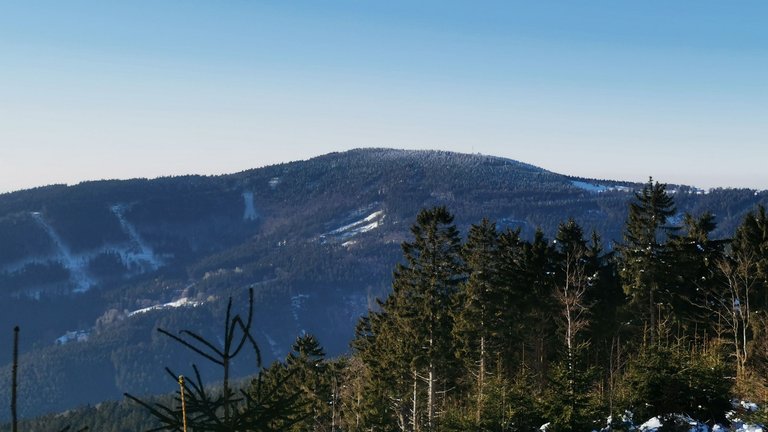 ---
At last! Just crossed the snow line (~1000m). Nature is kind of different, I love it here. Such a quiet place...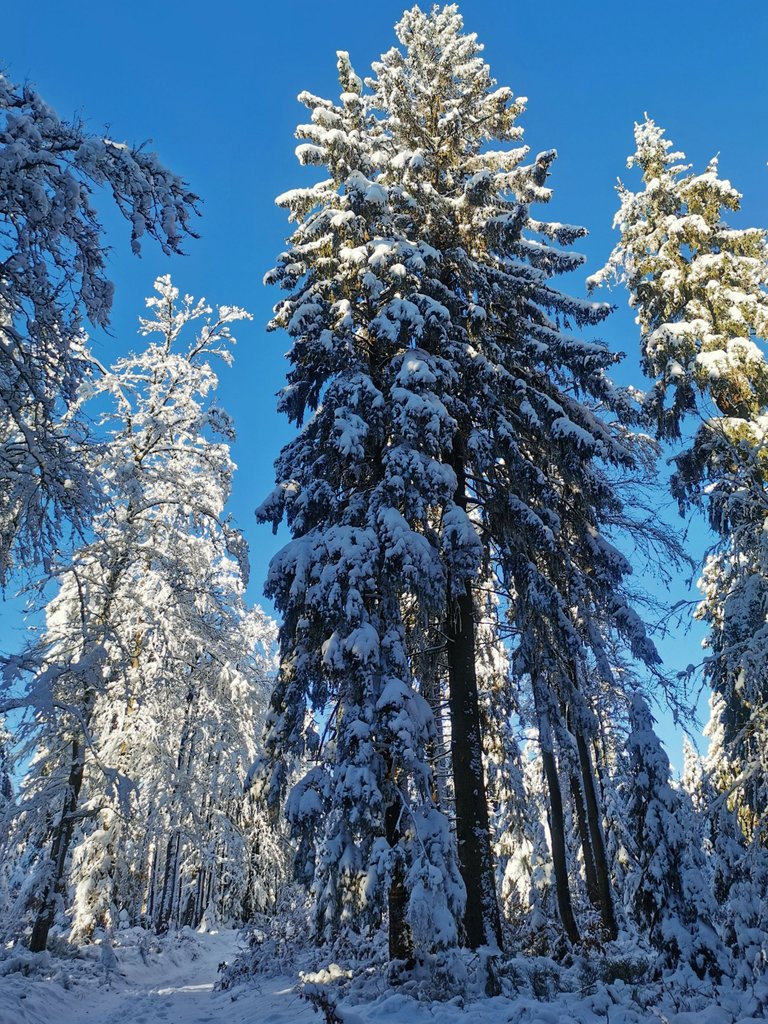 ---
Another nature reserve, Kněhyně - Čertův mlýn. This one is located at even higher altitude. You could meet black grouse here, although it is very unlikely as this bird is extremely shy.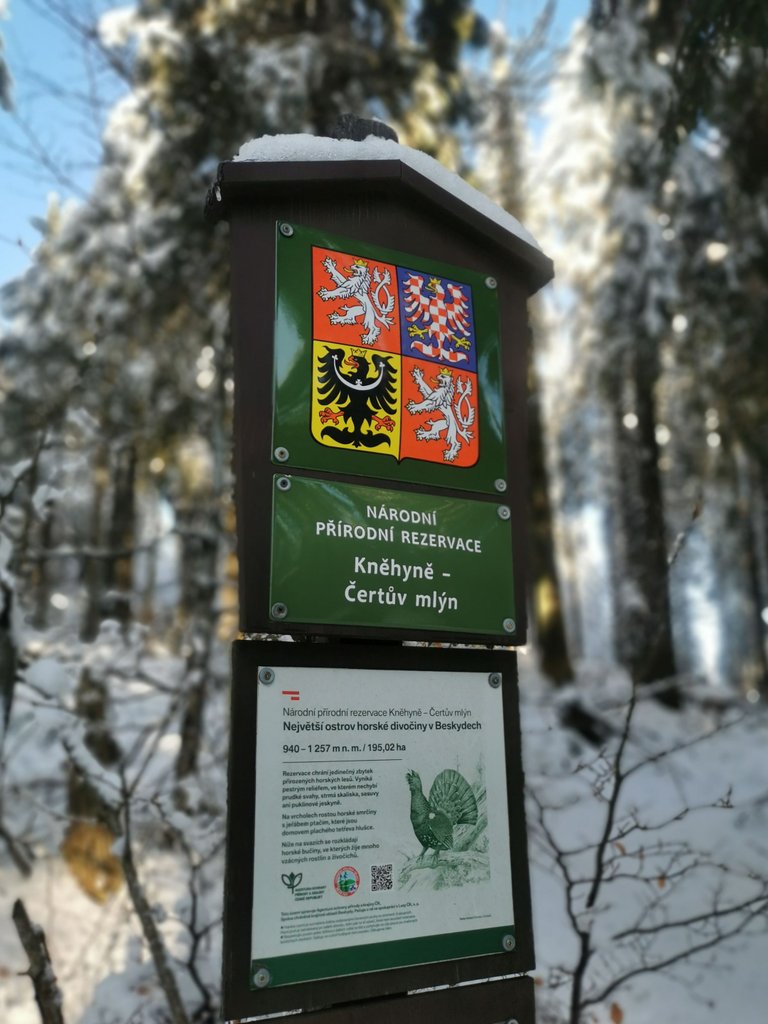 ---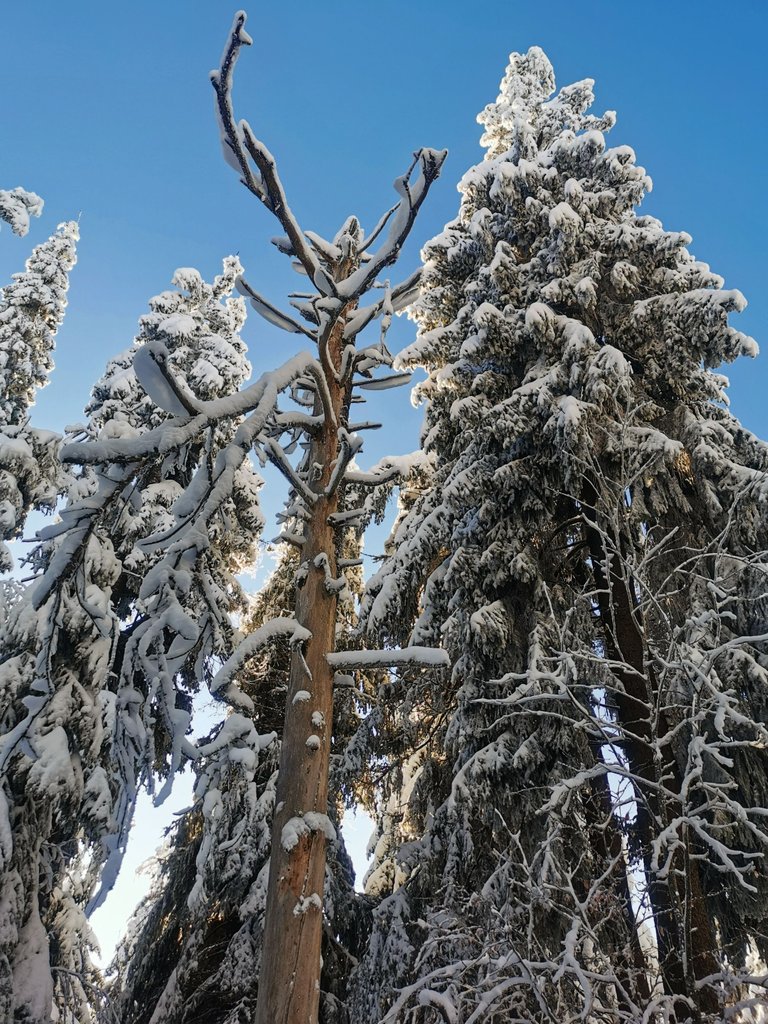 ---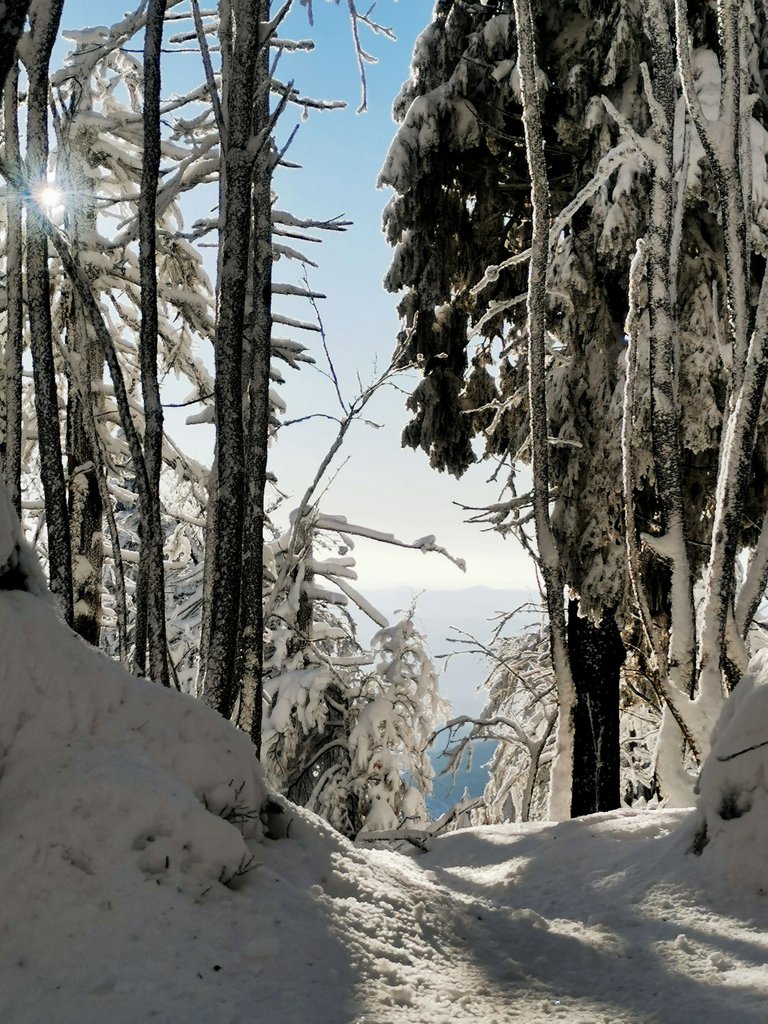 ---
It is really something when you are alone in this snowy kingdom.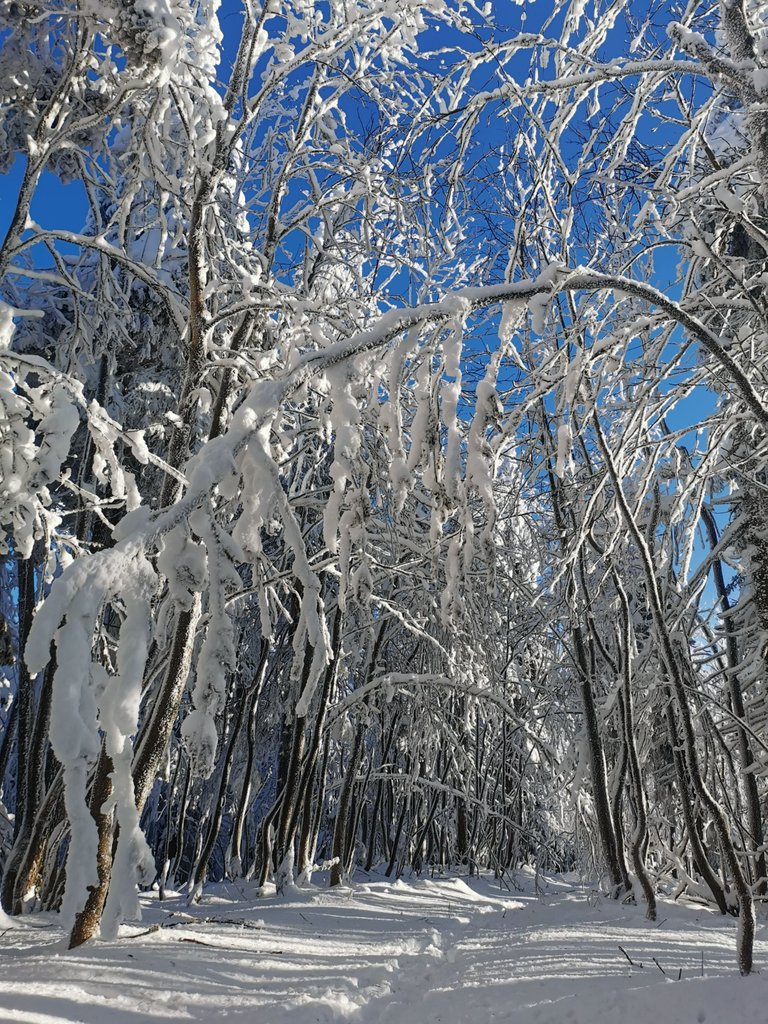 ---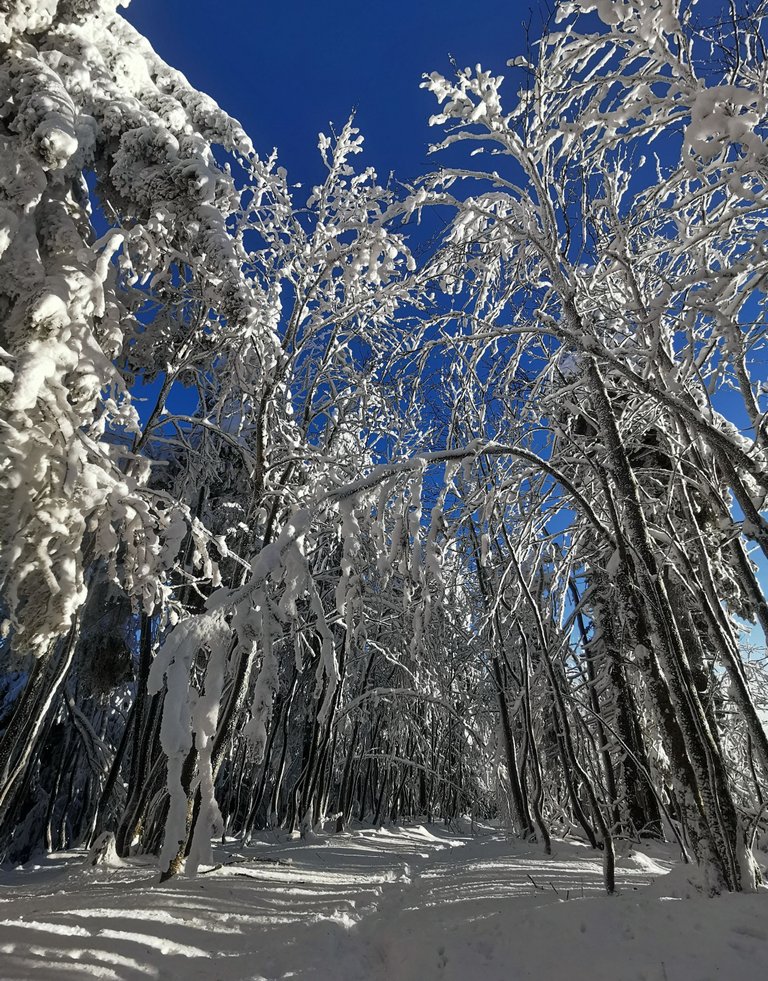 ---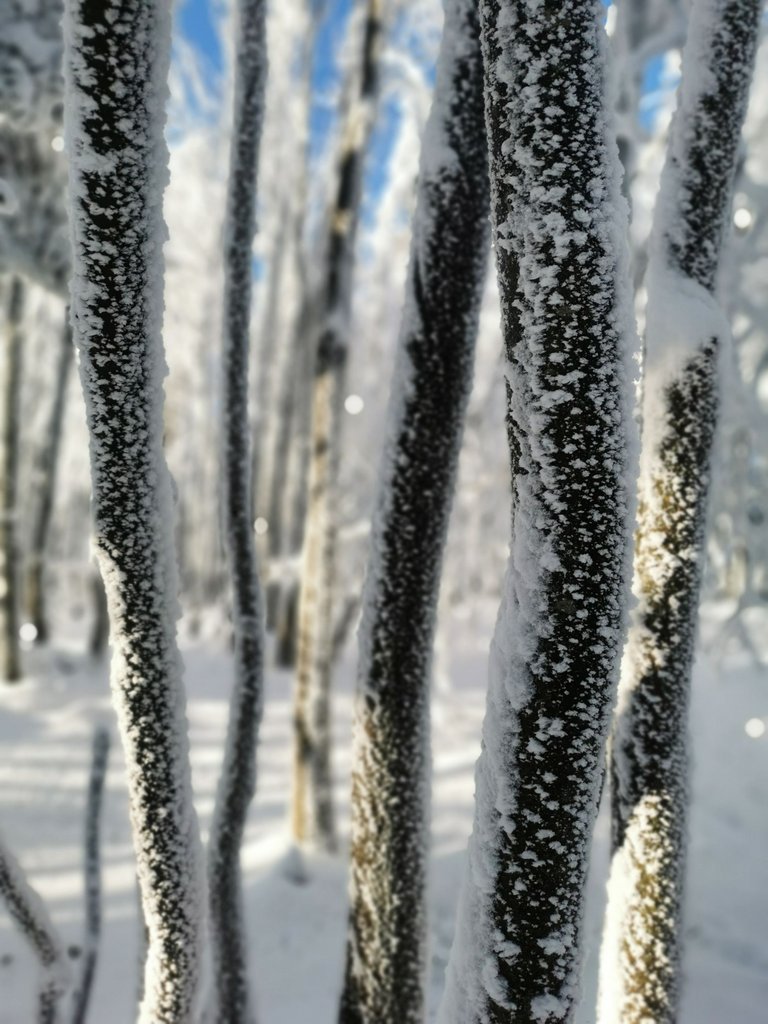 ---
It is not allowed to climb up the Kněhyně mountain which is Okay as they try to preserve its unique nature. So, I have to go around the mountain. Still I am able to find some interesting stuff, like these polypores.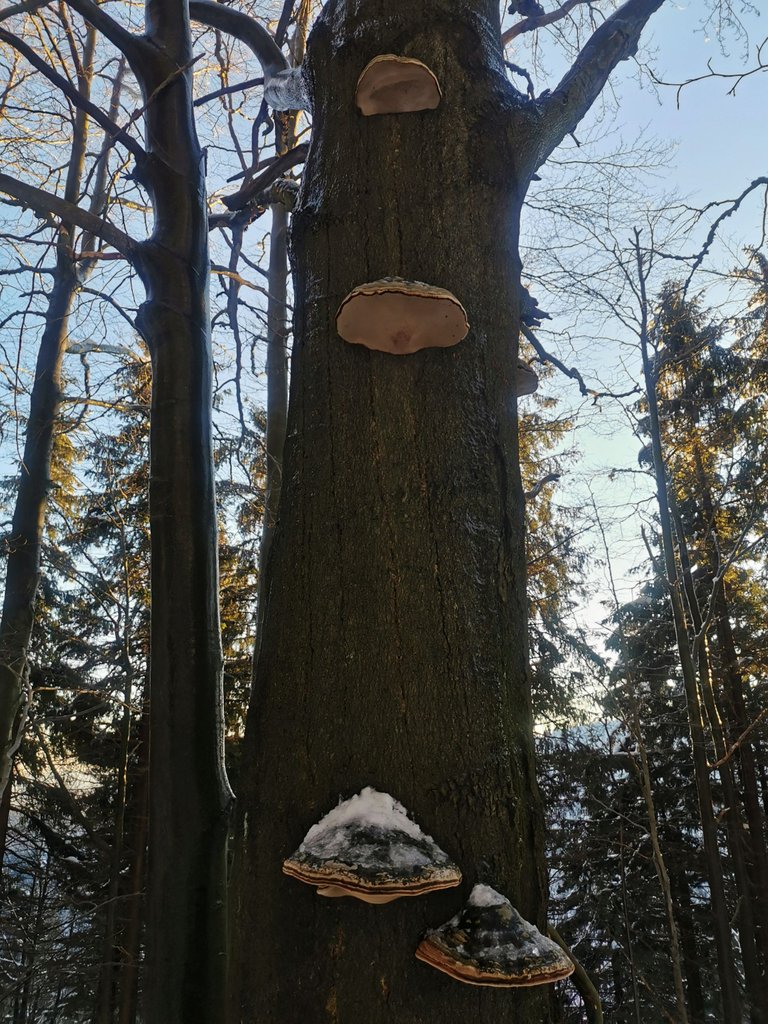 ---
So photogenic!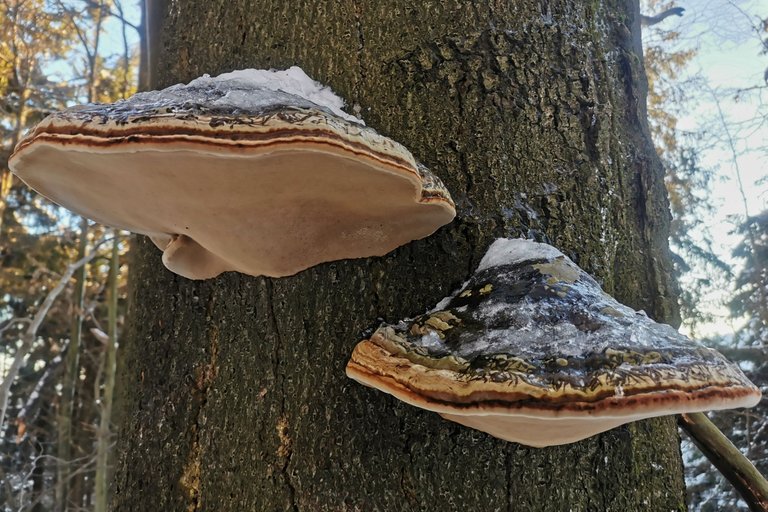 ---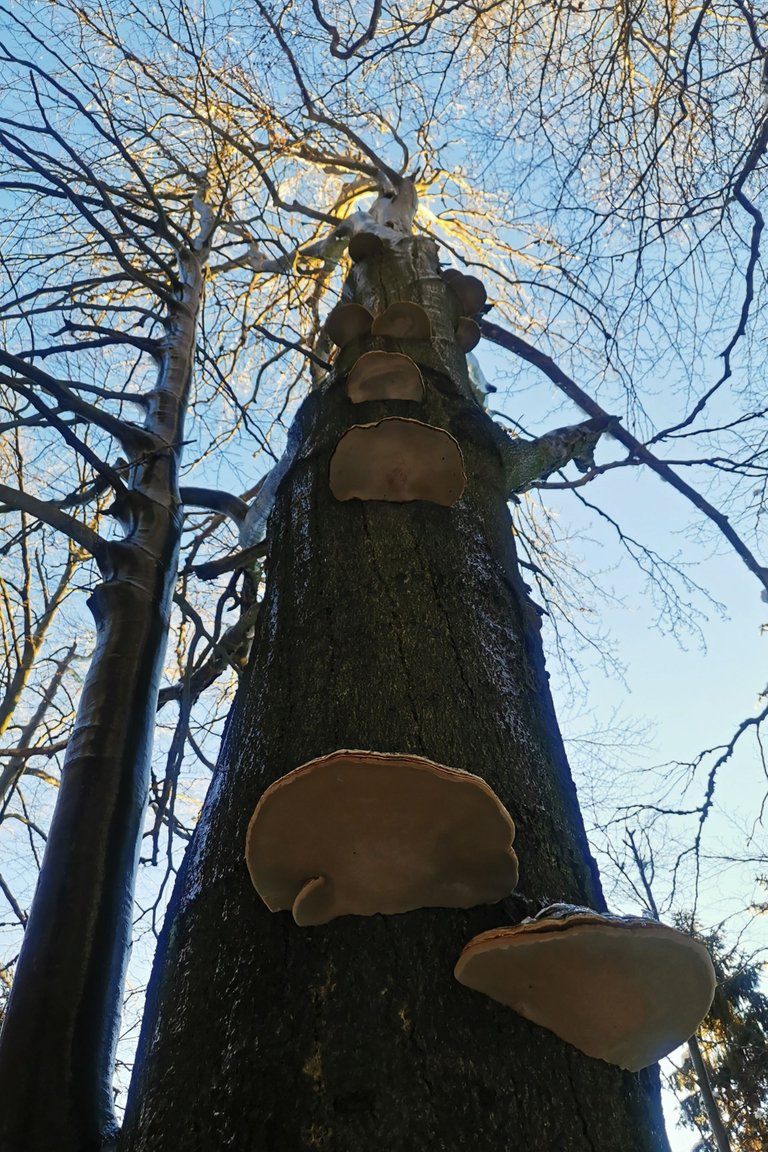 ---
Found this shining jewel.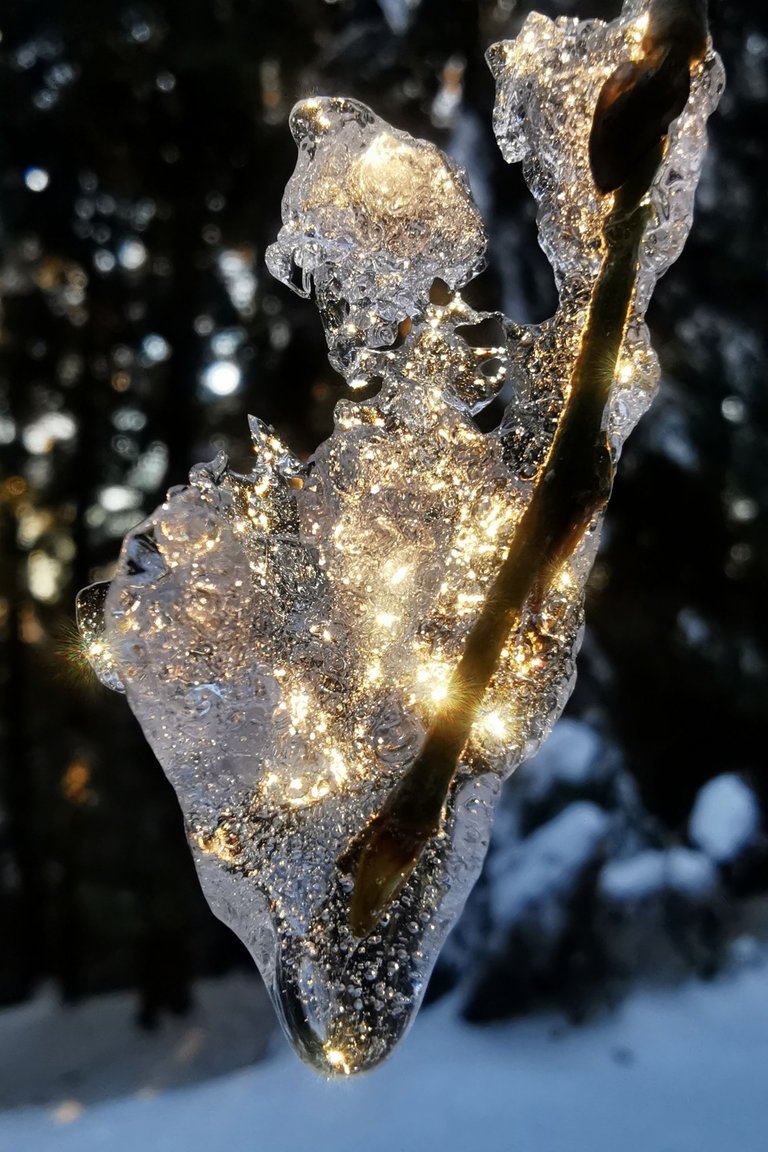 ---
A minute later, it is not shiny any longer😁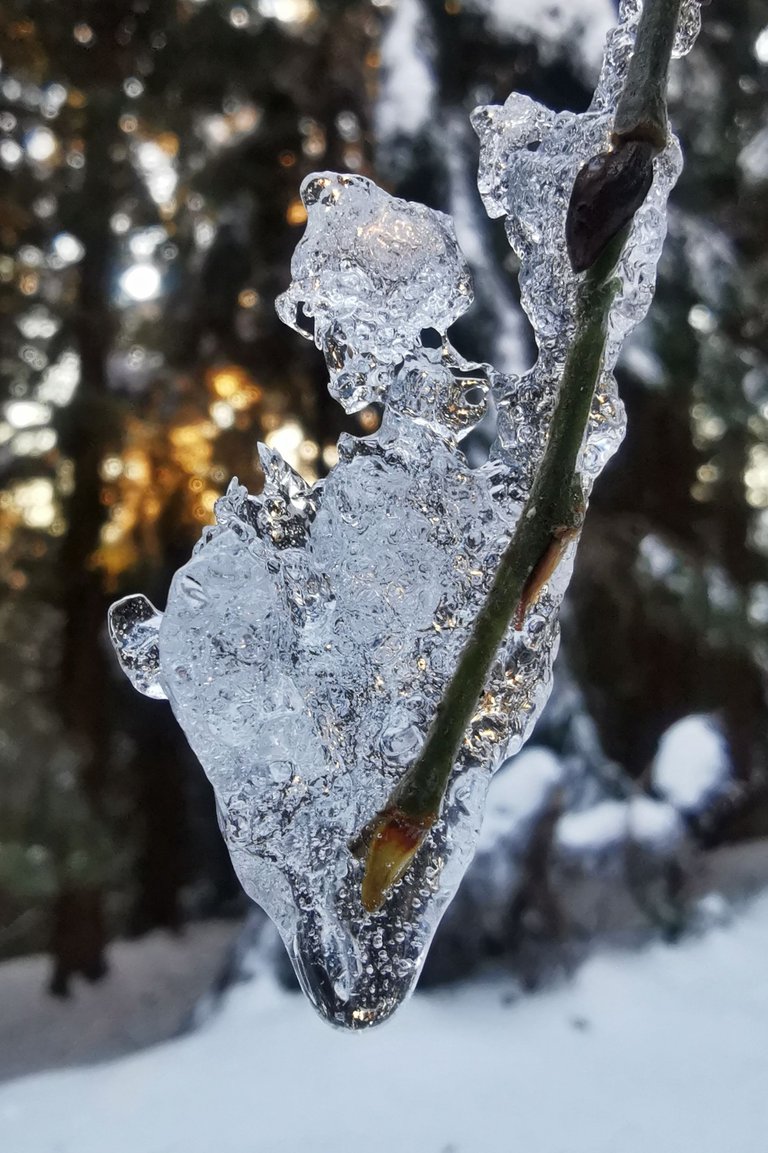 ---
Looking back on my footmarks on the snow. I had to penetrate the stiffened snow cover while, at the same time, I was being sunk into the snow. No one has passed through here before me.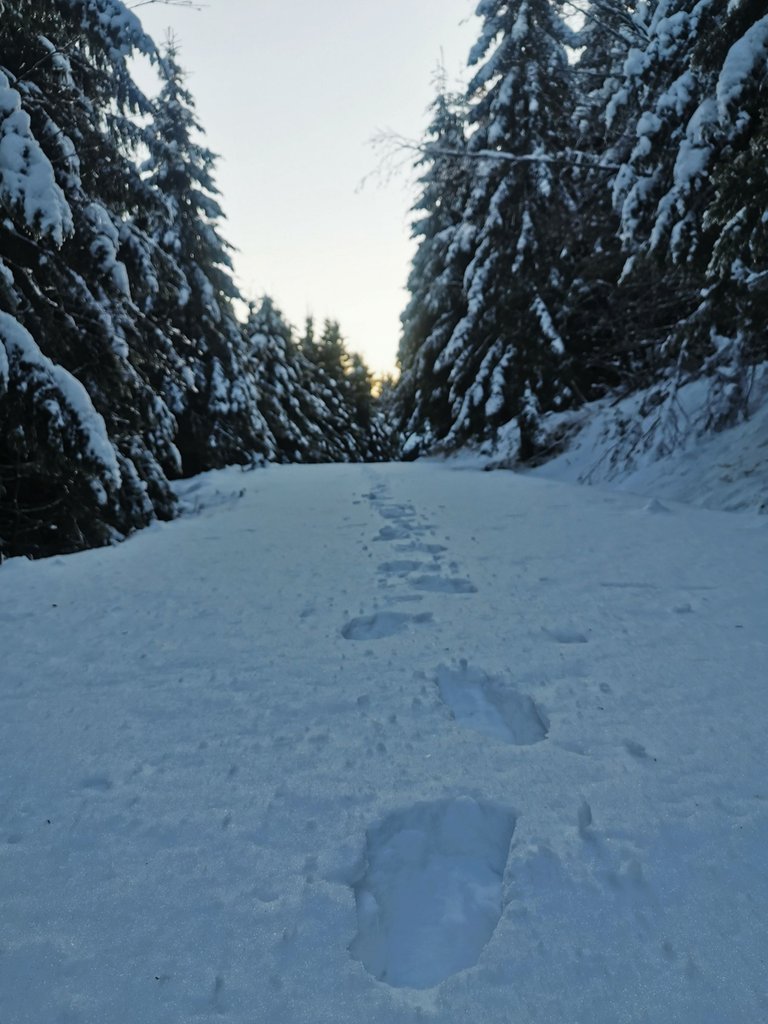 ---
Another iced jewel found!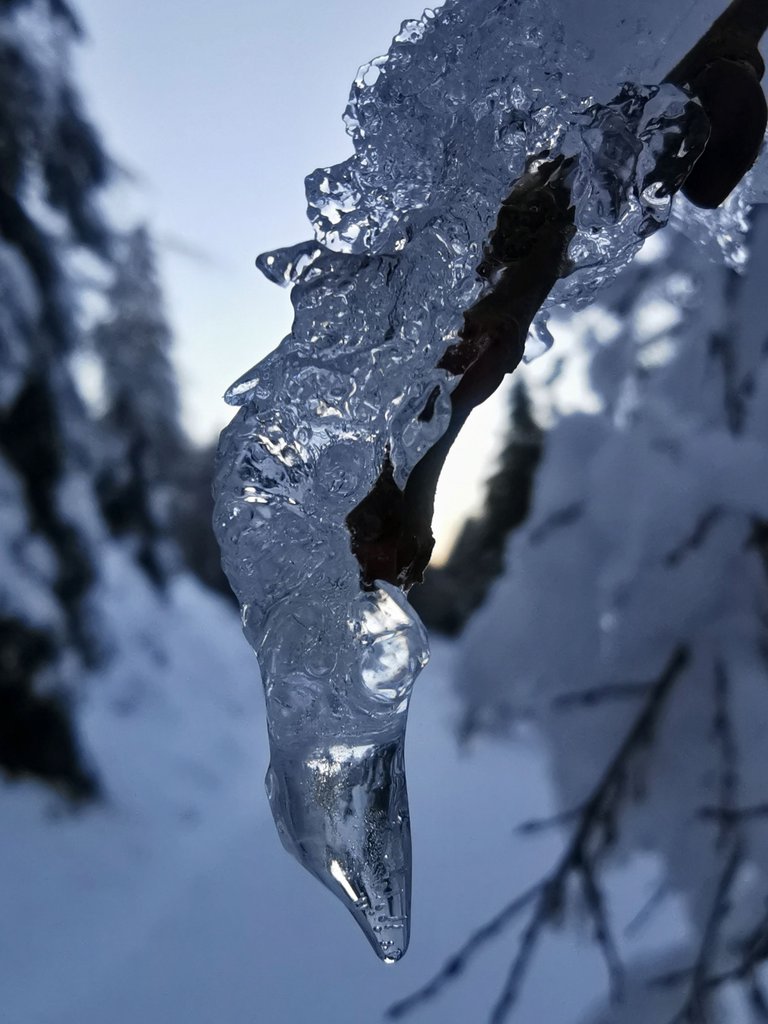 ---
Damn, it is 3pm, sun is about to go down shortly, need to get to the civilization a.s.a.p.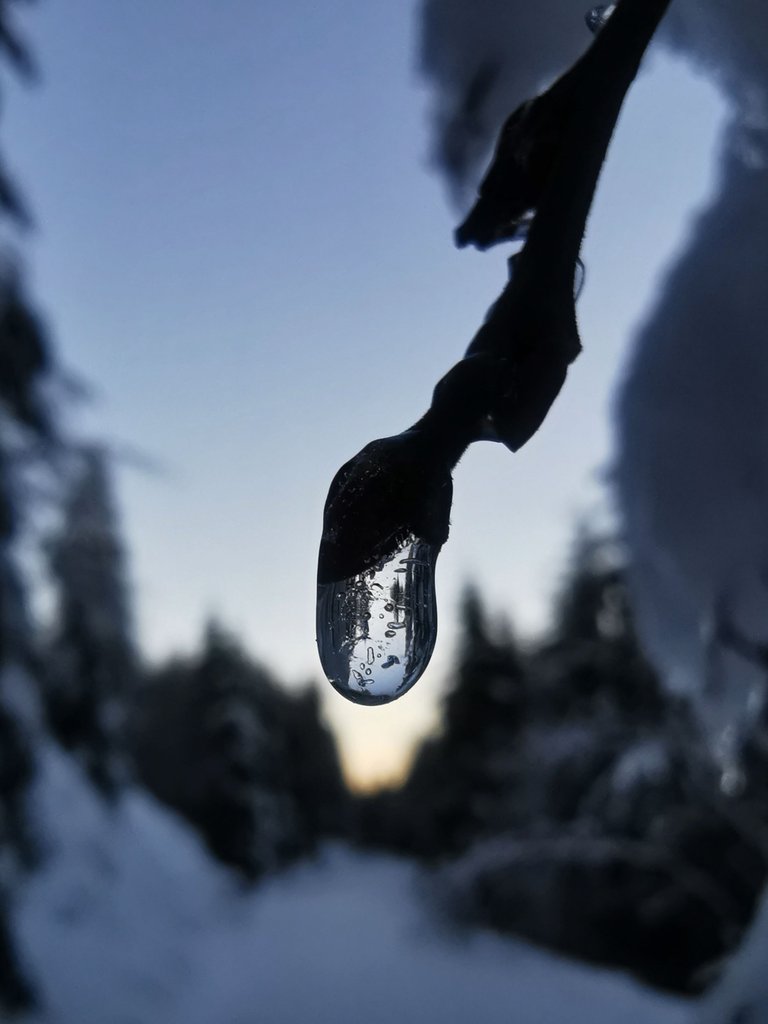 ---
Lysá hora illuminated by setting sun.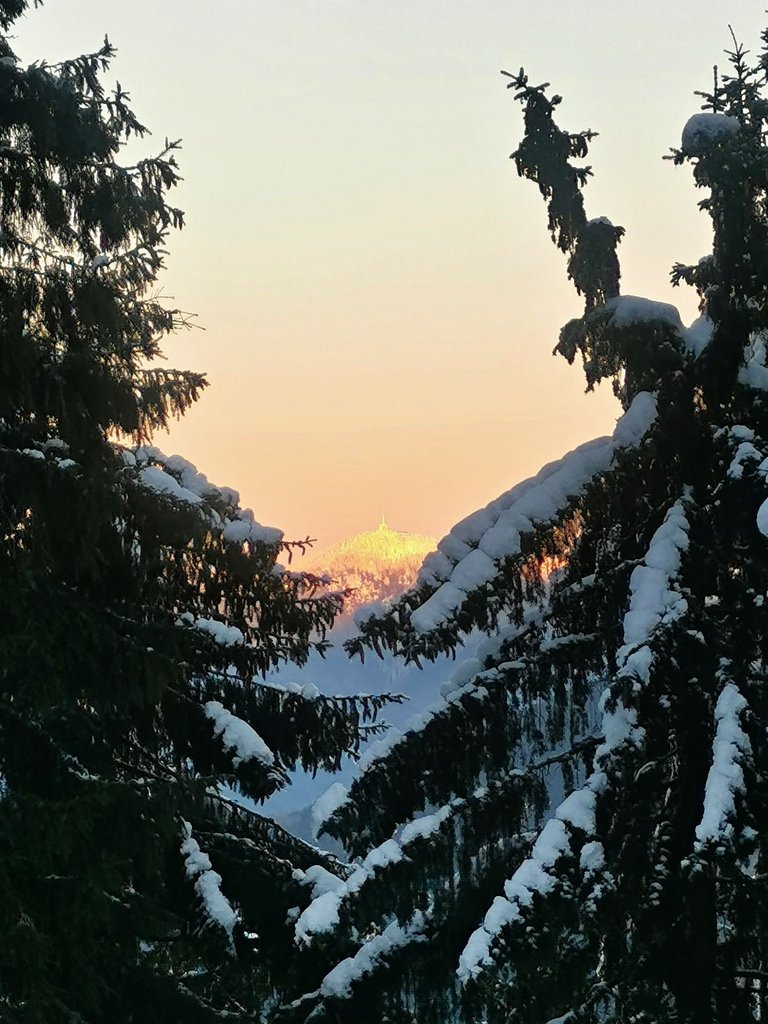 ---
The only landscape view I find, trees everywhere😁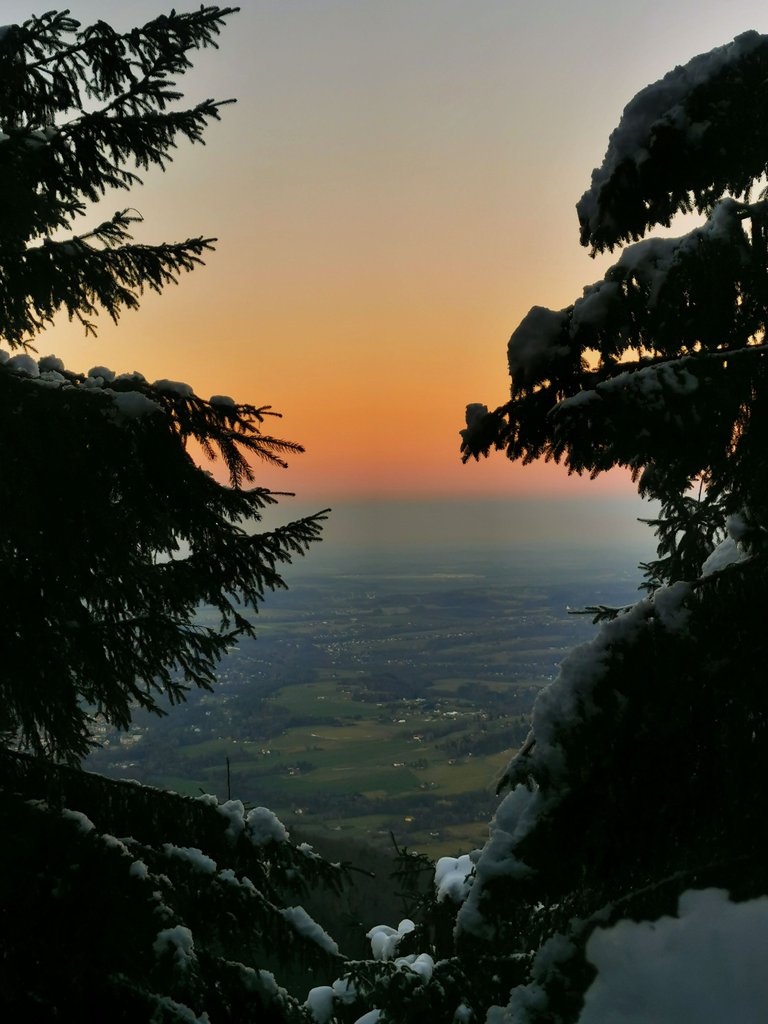 ---
The spring Leopoldka.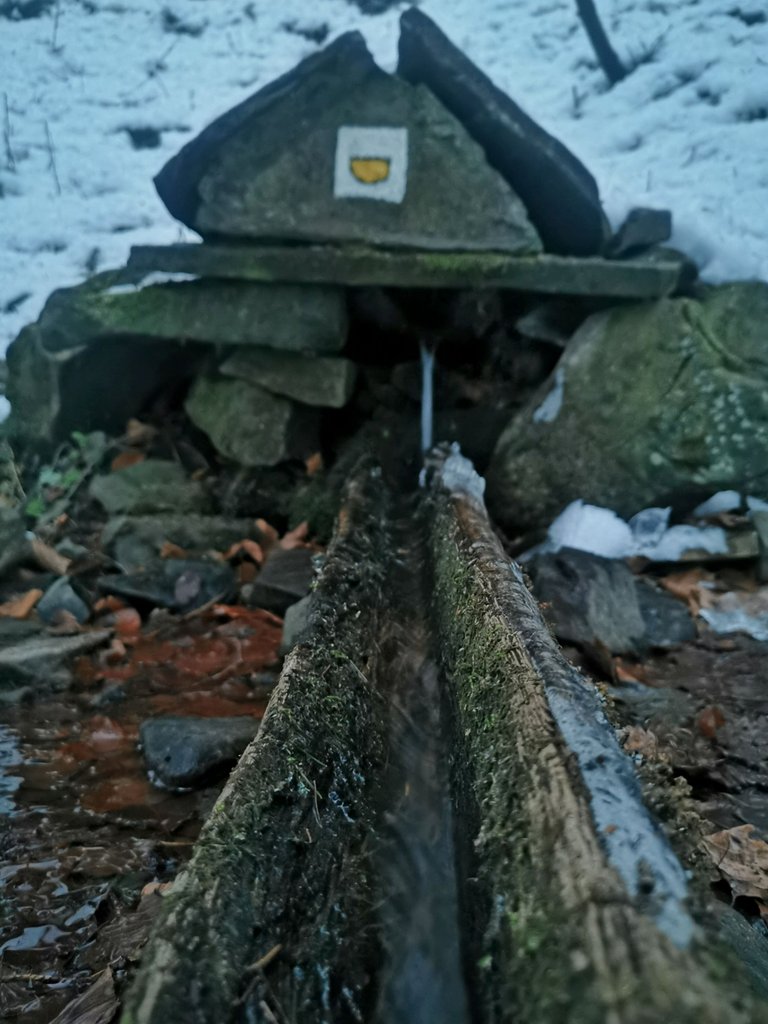 ---
After some time spent on finding my way in the dark, I am finally at a place where I can warm up myself and have something good to drink. This is traditional Czech lager brewed in microbrewery Ogar which you can find in small town Kunčice pod Ondřejníkem.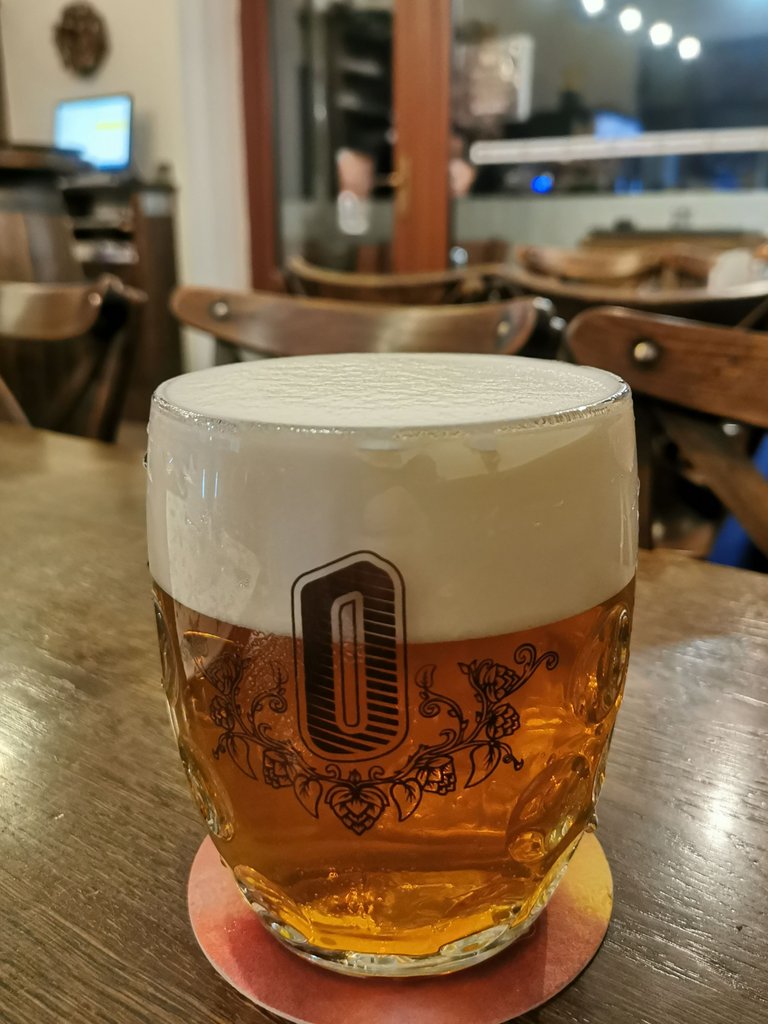 ---
In case you are hungry, you can have pulled pork burger.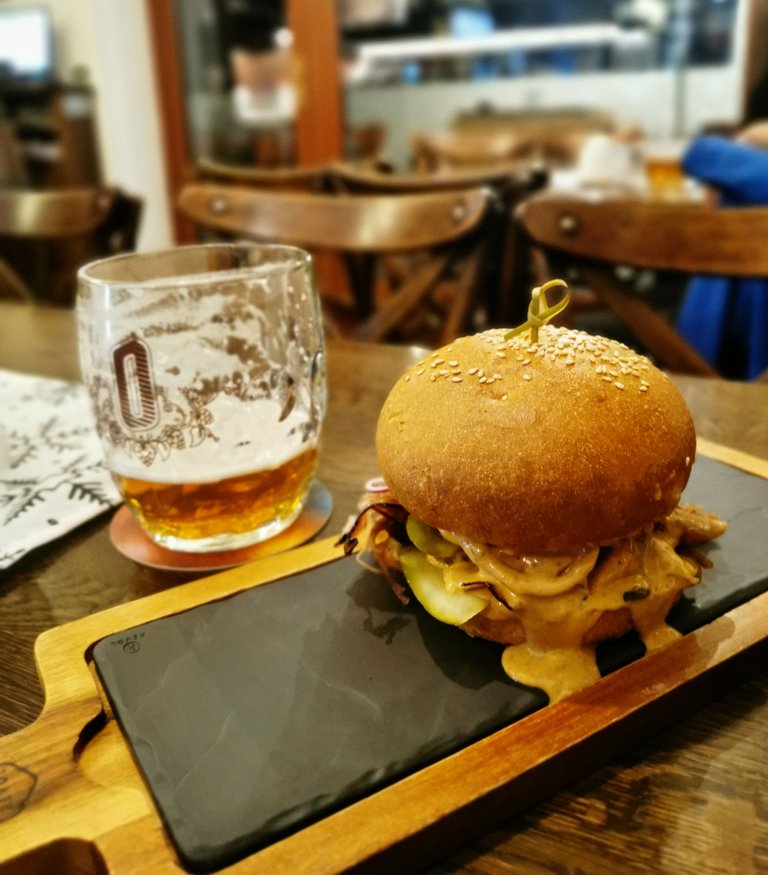 ---
Need to hurry to catch my train. A small fluid souvenir.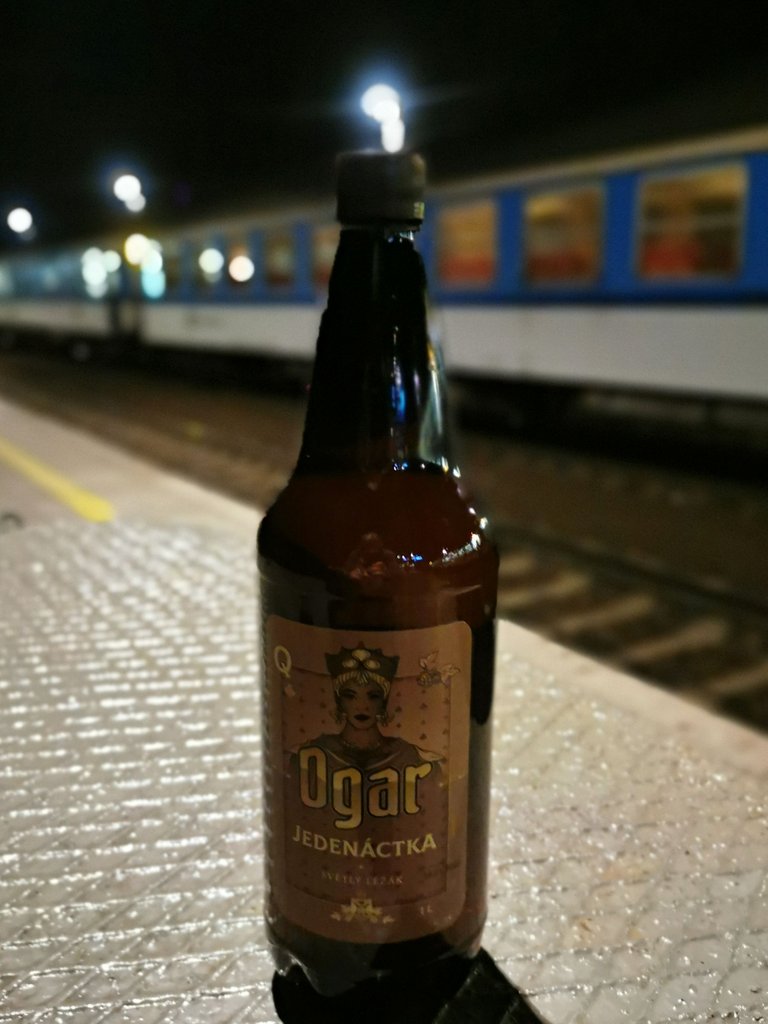 ---
Today's index of dirt: 75%. Can't believe they let me in that pub?😁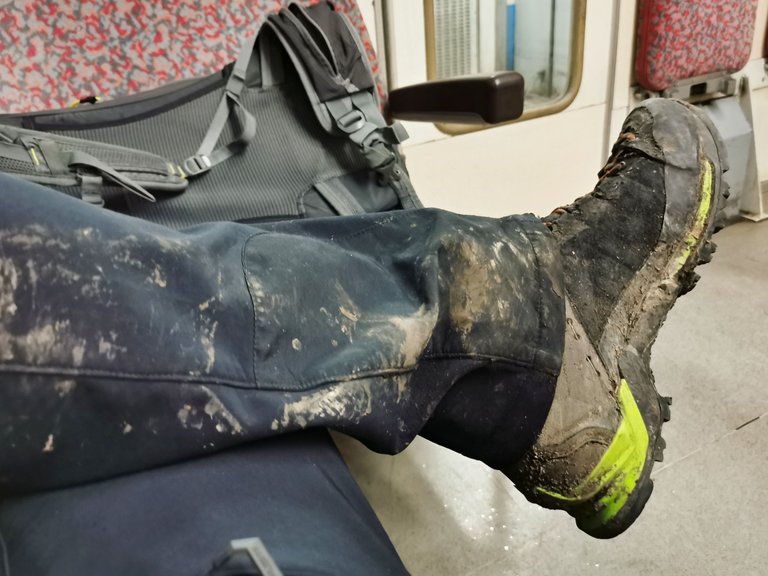 ---
A couple of short videos (I have to place them here as the videos somehow break my article:-):

---
Cca itinerary. According to my watch, I roughly walked 46k steps = 34km.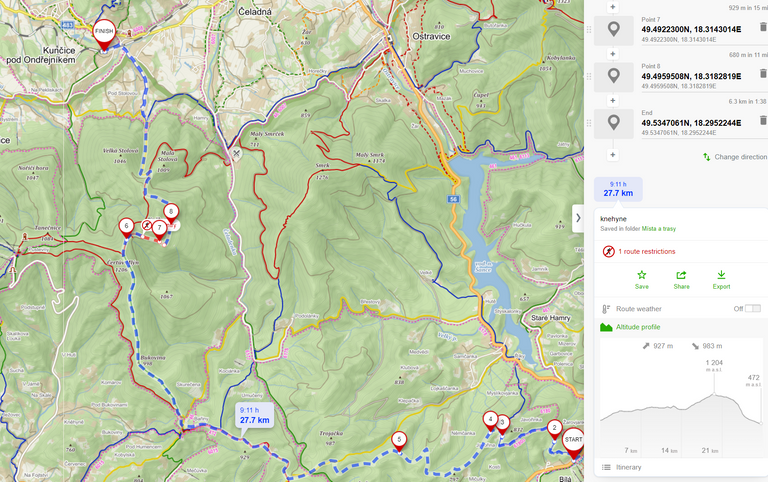 ---
This was Friday of December 3, 2021. Thank you for reading this post. If you like it, stay tuned as more cool stuff will definitely come. In the meantime, don't forget to check out my Pinmapple profile to see all places I have visited on the map! See you on the mountain path😉