Welcome to the next episode of photo-series dedicated to hiking adventures. This time I will take you for a three day long trek in the Żywiec Beskids - a mountain range in southern Poland (the second highest mountains of this country). How was it? Check it out. Here comes the second day (first day is available here)😉
---
Good morning Sunshine Fog! Just got up after a sleepless night on the mountain Pilsko (1557m). The wind was quite strong, temperature few Celsius degrees above 0, plus occasional rain showers. I was shivering with cold all night long. Either way, I made it😁
It is 6 am, I pack my bag and set out as I really need to warm myself up.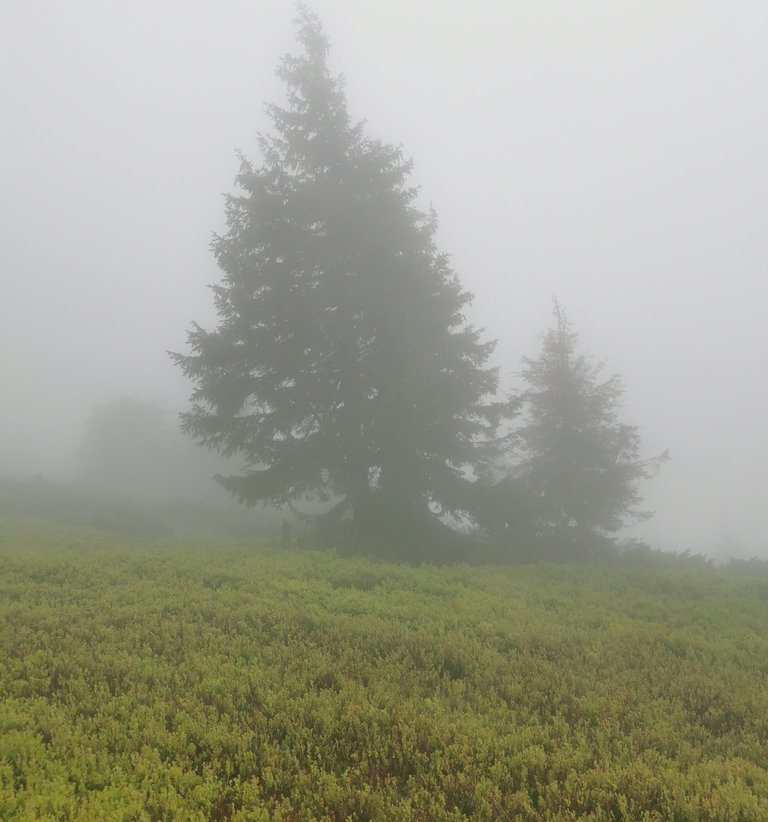 ---
Nice but poisonous - veratrum album. This beautiful plant grows all over around here.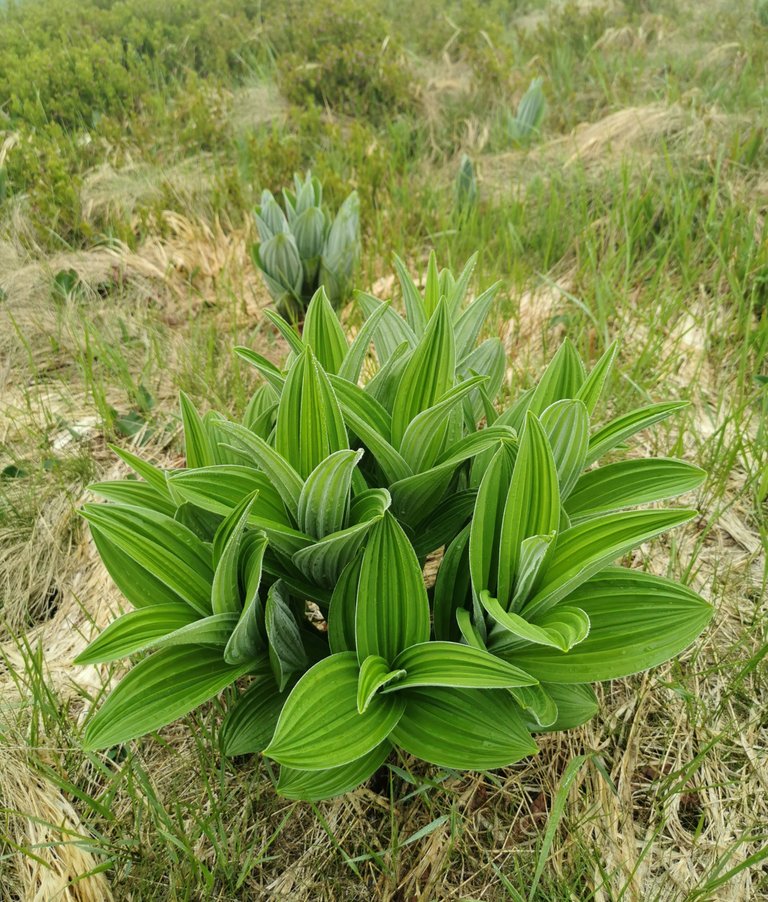 ---
After hours of walking in wet, cold and misty weather, I arrive at chalet Lipowska (~1240m) which is heavily guarded by this sleepyhead.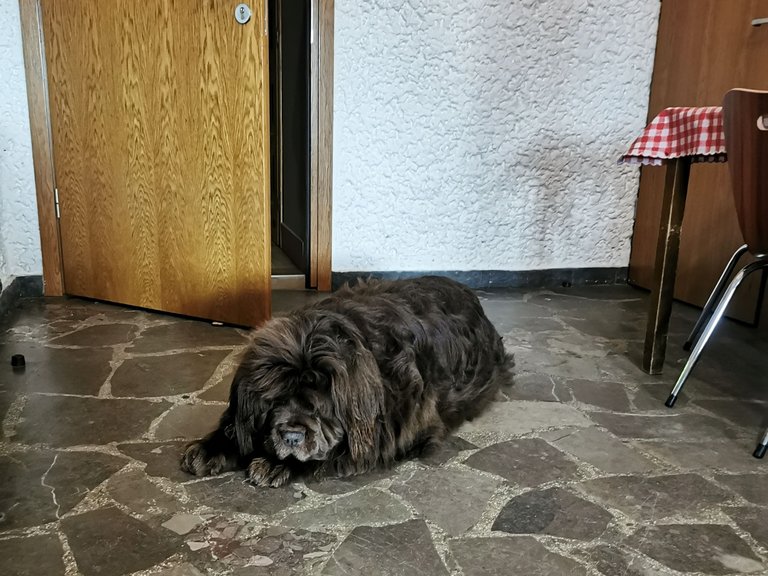 ---
Hurray! I am saved they have a craft beer (called Beskidy, brewed by Pinta brewery), not bad.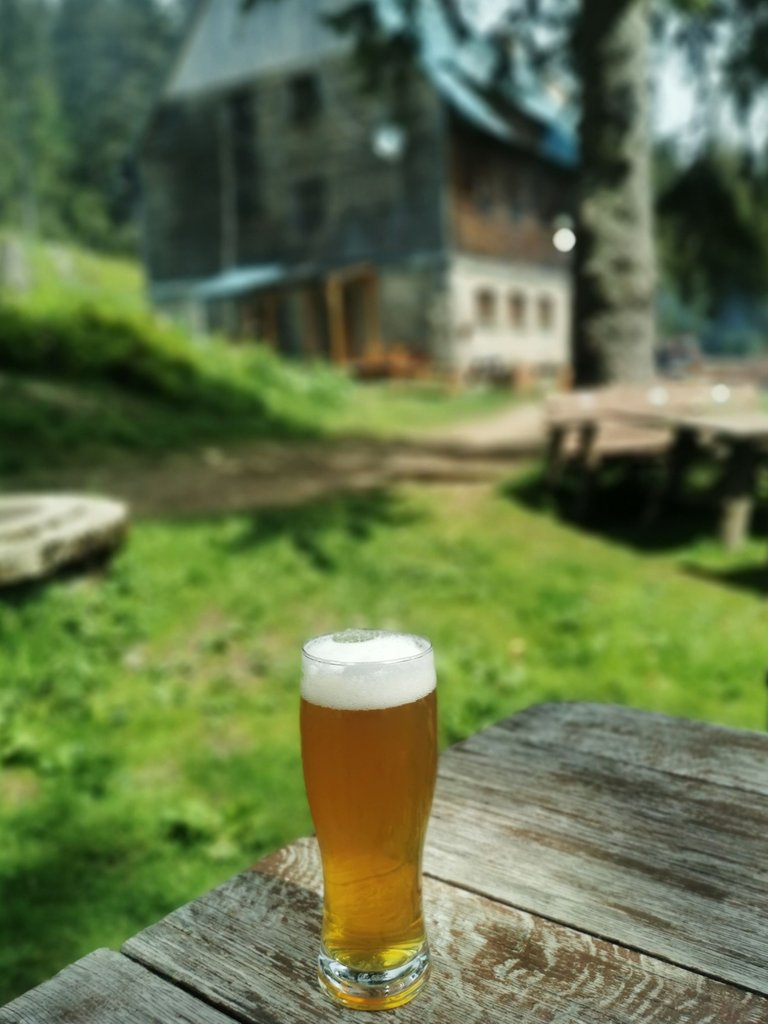 ---
If you are lucky enough, you can find some of these protected plants on local meadows.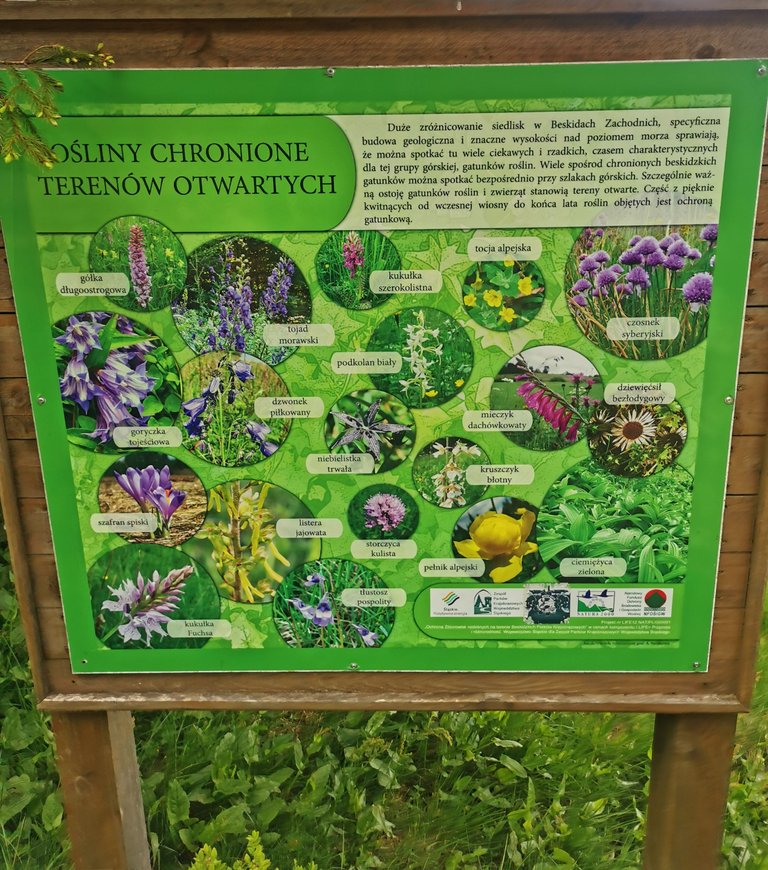 ---
Look at that! The mist is gone. So happy!


---
Meadows beneath the mountain Boraczy Wierch (1244m) offer superb views, don't they? The mountain on the left-hand side, that is Pilsko where I spent the last night.


---
You can observe mountains like Tatras, Malá Fatra.


---
It's lunch time!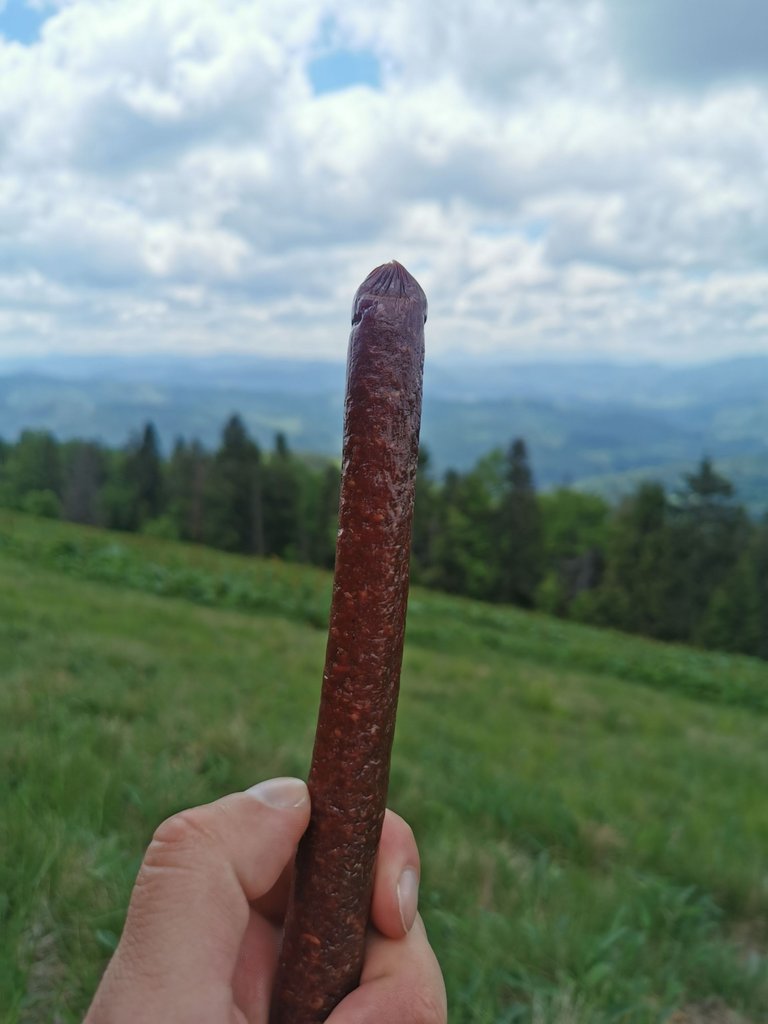 ---
After hearty snack I have to keep going as I need to descend to the valley and subsequently climb up some mountain. Cannot wait for it! Just to remind that it is a sunny day in June, quite warm, especially when you go up and down, up and down, ...😆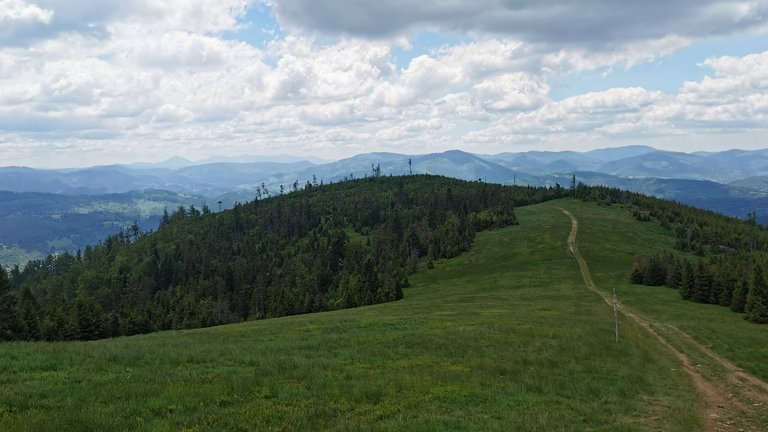 ---
Golden scotch broom (cytisus scoparius) grows everywhere in this secret spot.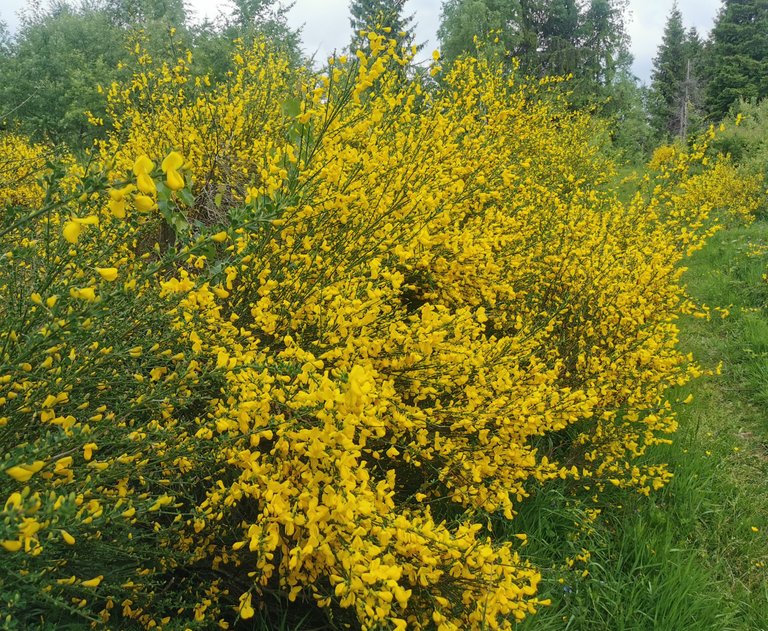 ---
2 pm. Need to get to that little village called Ujsoły, where I buy myself ice pop and plenty of various fluids as it is really getting warmer. That lovely mountain in the middle is awaiting to be conquered after shopping.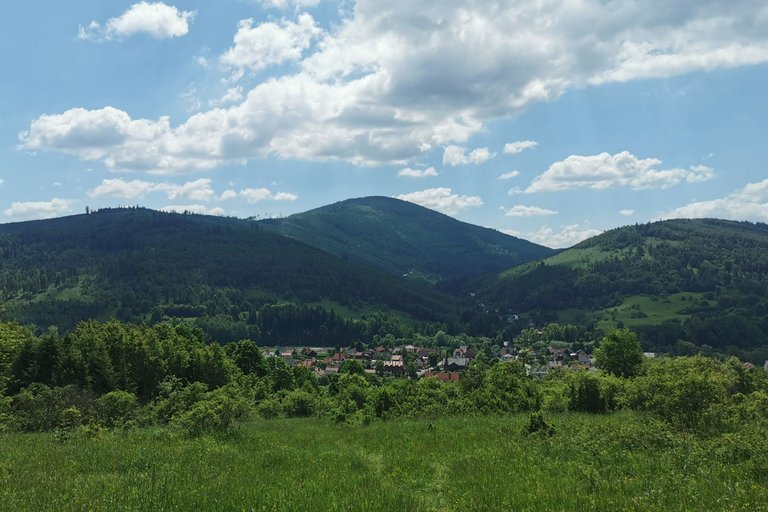 ---
Soft rush (juncus effusus).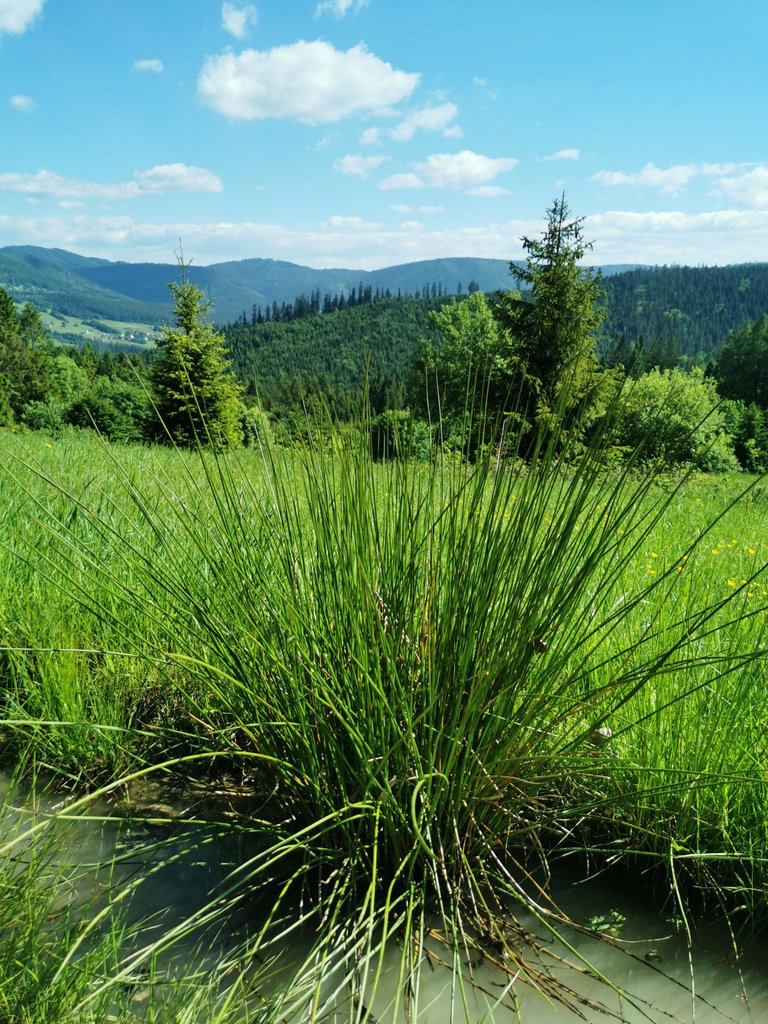 ---
4 pm, more than 5km to finish. Do you recognize the right hand-side mountain range? Its highest peak is the well-known Pilsko where I started today's hike.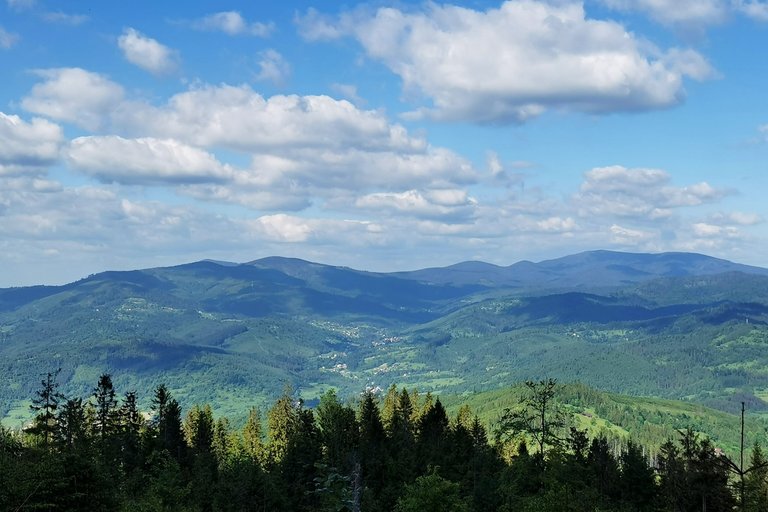 ---
There are mountains with some snow far away. Those could be Tatras!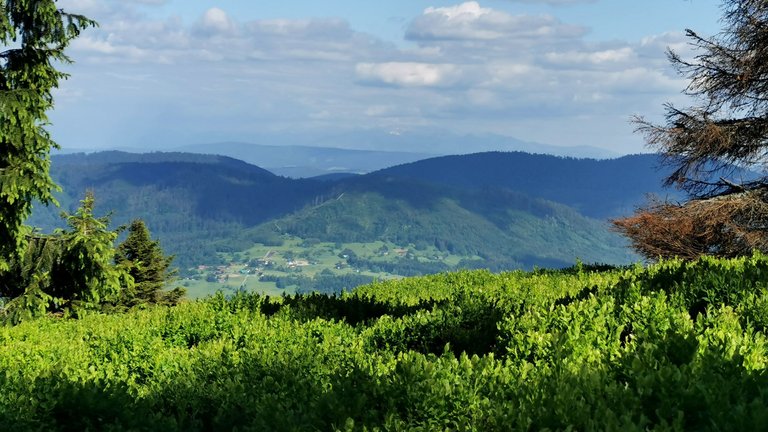 ---
Chalet Rycerzowa down there. Once I stayed overnight there.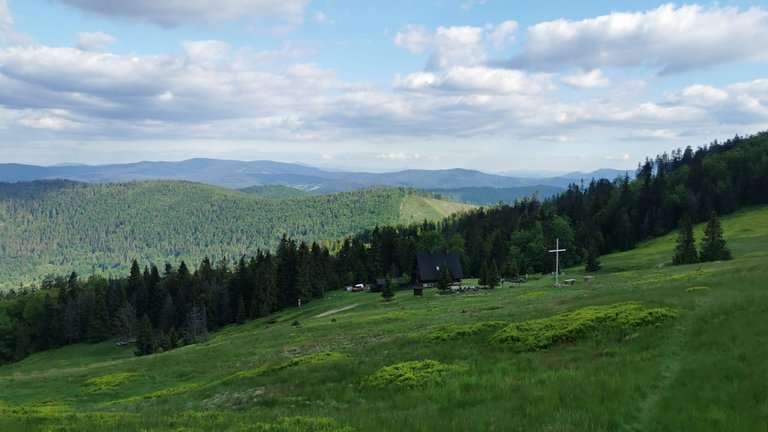 ---
At last! Just reached the meadow with stunning views. Looks like this spot, beneath the mountain Mała Rycerzowa (1207m), is the right one where to spend the night. The visible mountain close to the middle of this image, that is Pilsko. The semi-visible mountain next to it in the background, that is Babia Góra (1725m).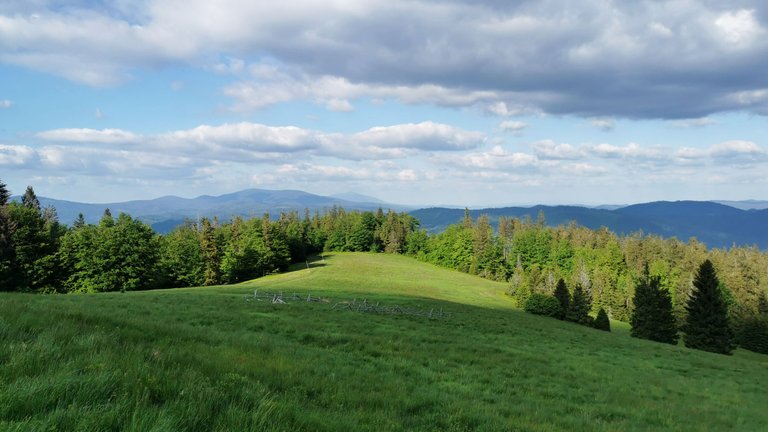 ---
It is 6 pm, so I have plenty of time for little terrain exploration and relaxation. Those mountains on the right, that is mountain range of Krivánská Malá Fatra.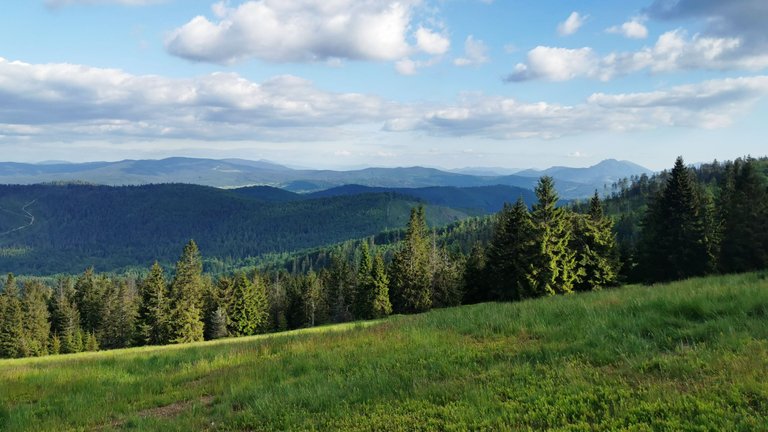 ---
Tatry, with some summits up to 2.7km high, somewhere in the middle well far away.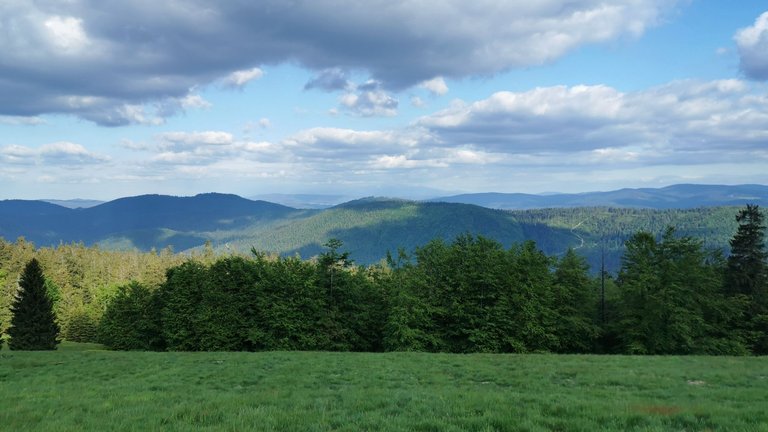 ---
View from my bed. I do not complain at all today (although I literally sleep on a path).


---
A bit of Polish beer tasting. TATRA beer in a direction of real Tatra mountains.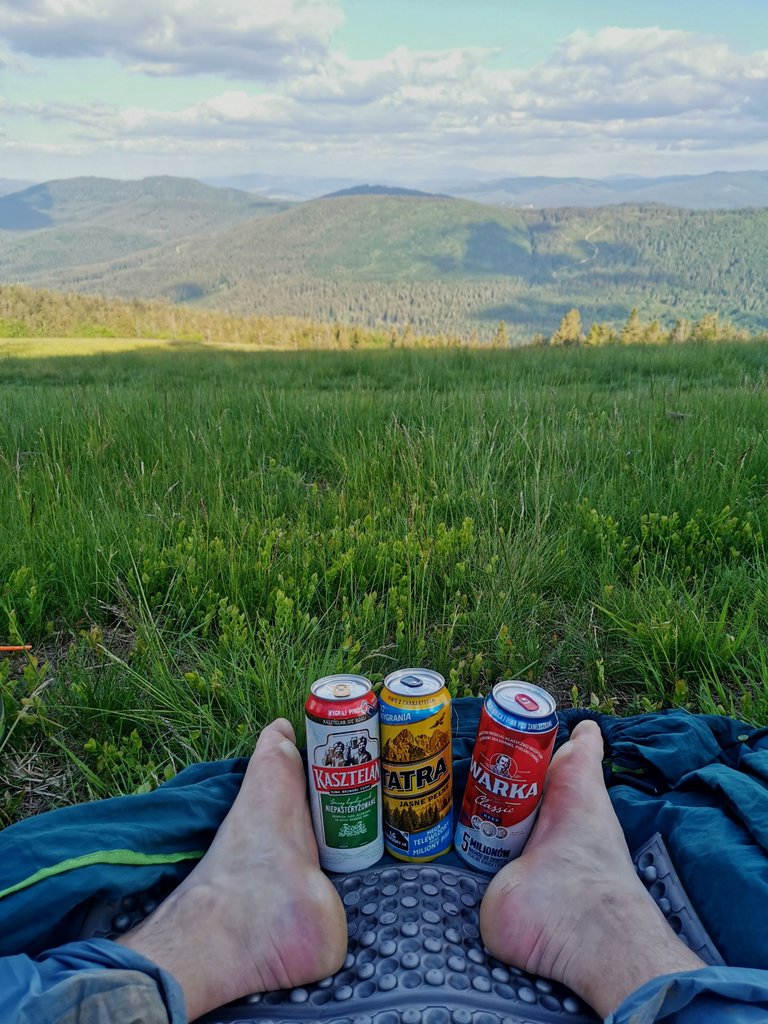 ---
One irritating thing though - those black blurred dots, those are mosquitos over my head. Will be fun at night!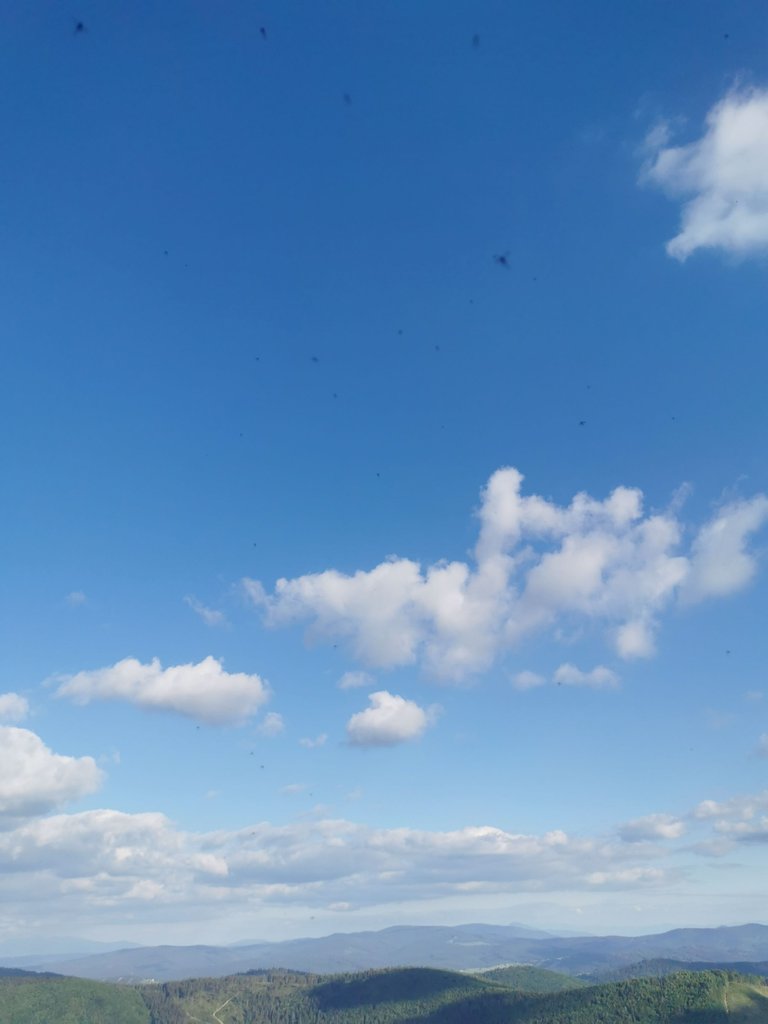 ---
I put on two pairs of socks. The night is supposed to be without single cloud -> bloody cold (and beautiful).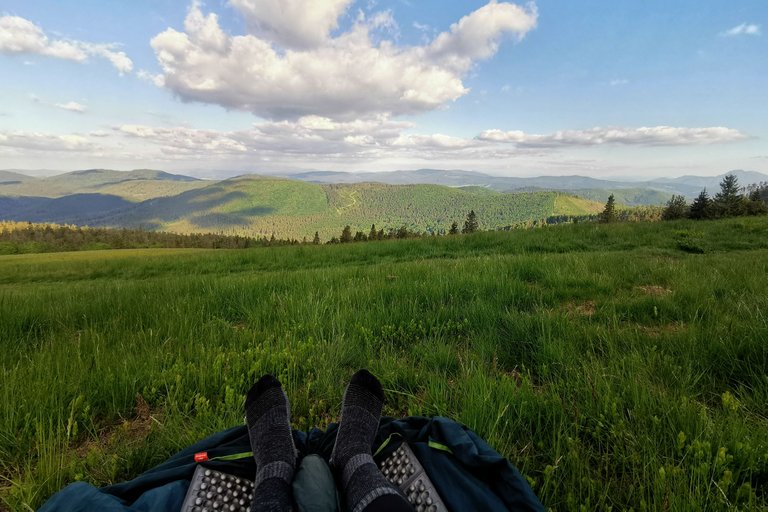 ---
The sun goes down. I can tell that without the sun I feel the temperature drop immediately.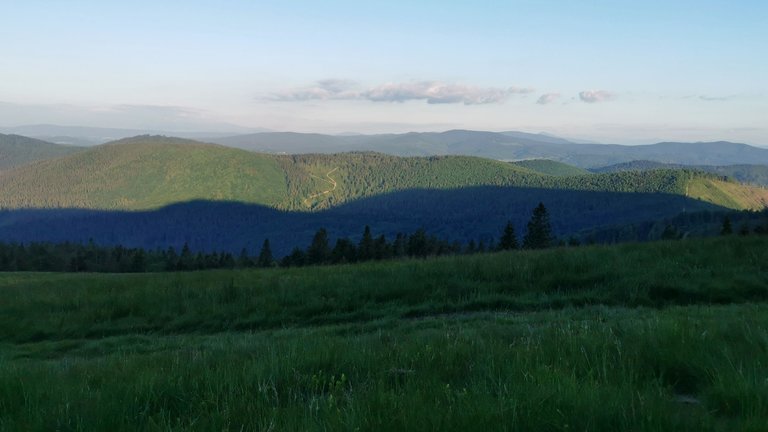 ---
Few last shots before 9 pm.


---
Time to go to bed now. See you next day😉


---
Itinerary of the day.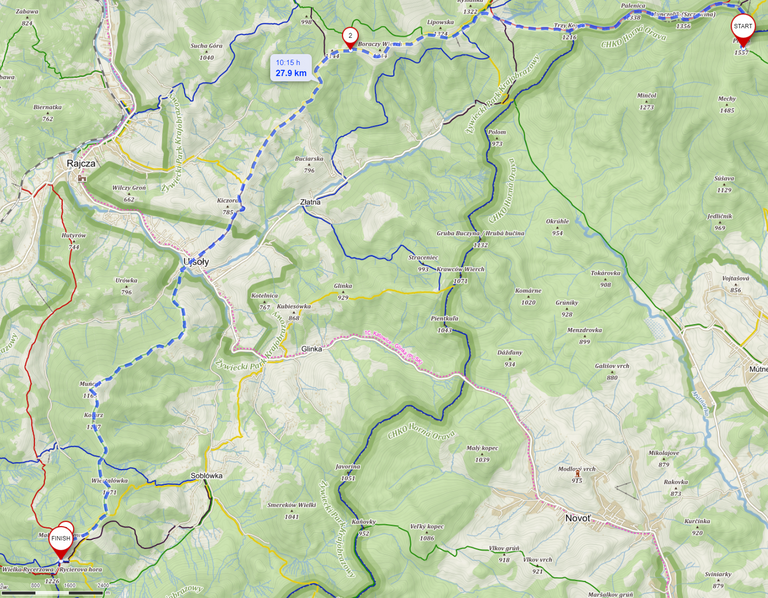 ---
1.3km up and 1.7km down.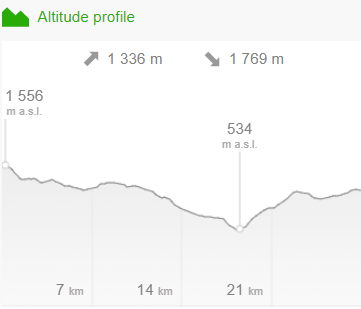 ---
~30 klicks, ~40k steps, happy with today's hike outcome.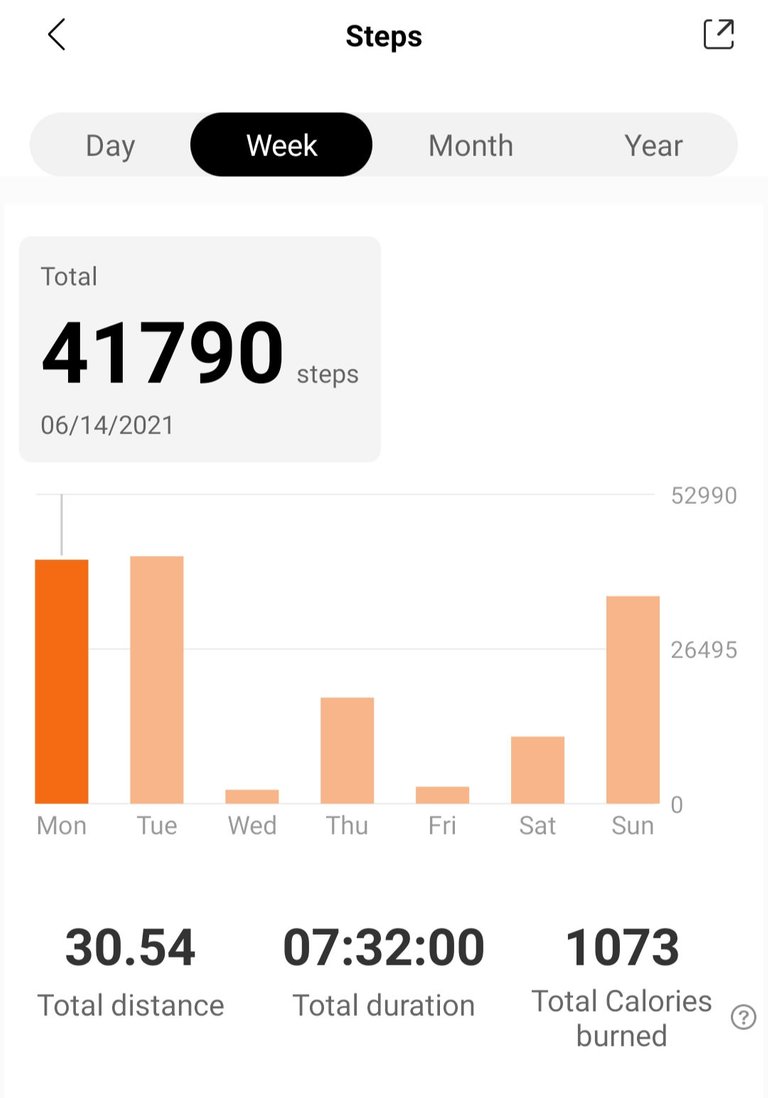 ---
This was Monday of June 14, 2021, at the times of a fourth covid-19 wave in Poland. Thank you for reading this post. If you like it, stay tuned as more cool stuff will definitely come. In the meantime, don't forget to check out my Pinmapple profile to see all places I have visited on the map! See you on mountain path😉