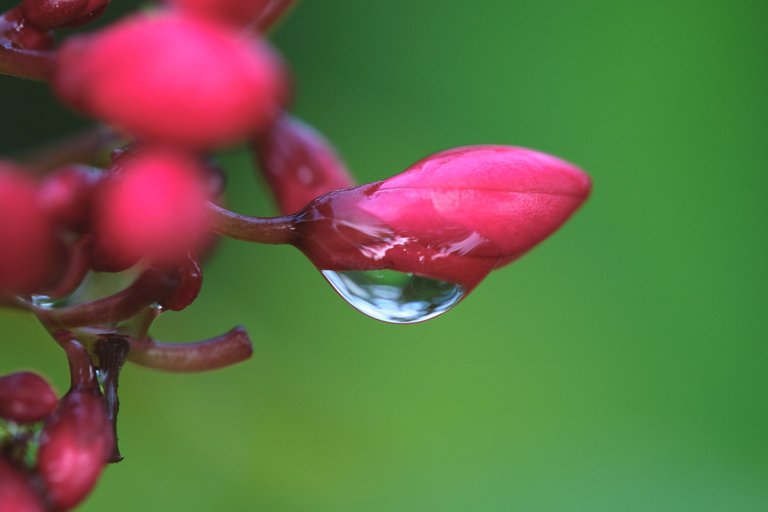 Shot with Fuji X-T4, 80mm macro lens

It is apparently the end of the rainy season here in the Philippines but it still rains a lot. I remember January to be an 'ok' month - not too warm and not too cold. I'm not sure if I'm just remembering it wrong or the coldness and amount of rain just changed in the last 5 years at least. Nowadays we still have random scary alarms on our phones, the government giving us warnings about rainfalls and possible flooding in the nearby areas. From what I remember, rains were the heaviest from June to November and that's where we usually get typhoons and flooding. Now it's mostly on December and January.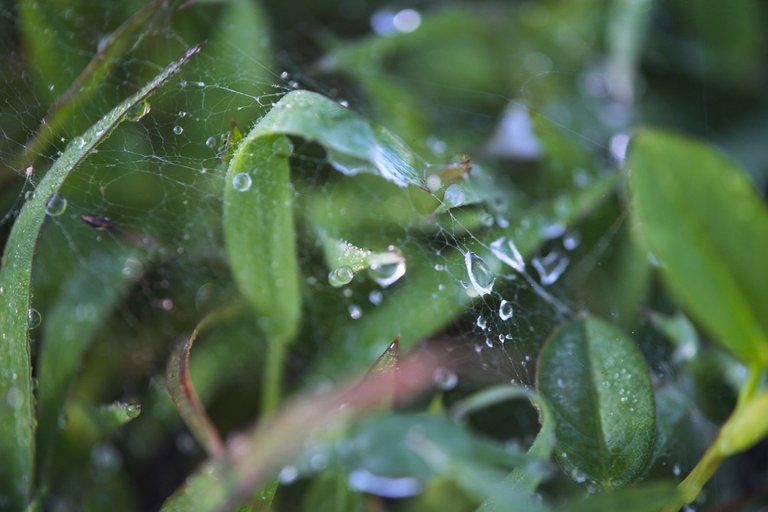 Anyway, it was a lucky time earlier that the rain suddenly stopped at 6am so we can have our early walk. It was raining from 2am but just light ones.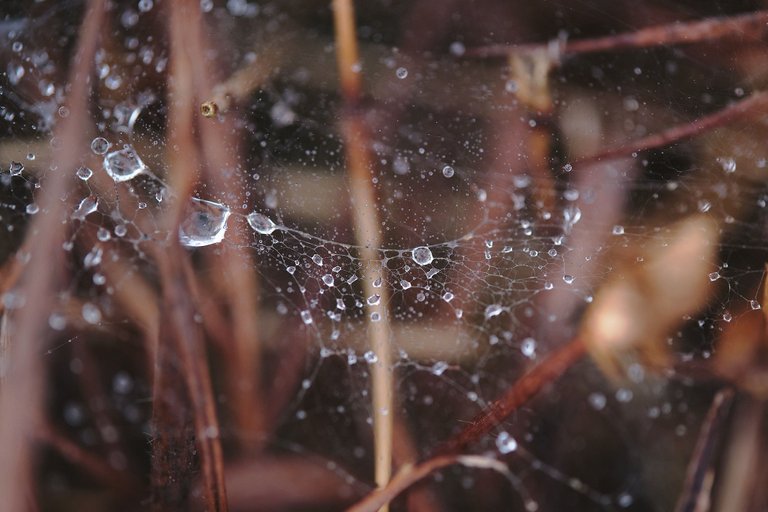 The grass field that we usually walk on has been cut recently and I think been sprayed with herbicide. Well I don't have any idea about plants and stuff but I saw one was spraying something on the field and the grass died the next few days hahah so I guess that was the sign. :P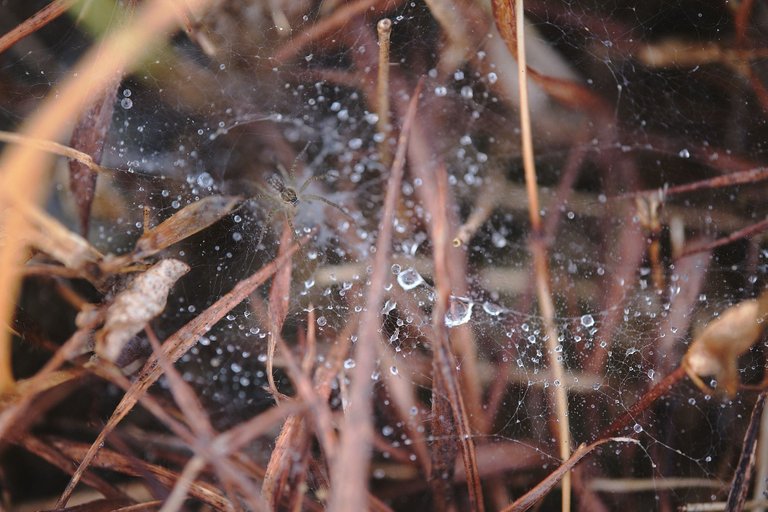 We have a little friend in here. :P Took me a while to realize it was there and when I did, Ethan just walked right on the web so it ran (more like crawl actually) away of course.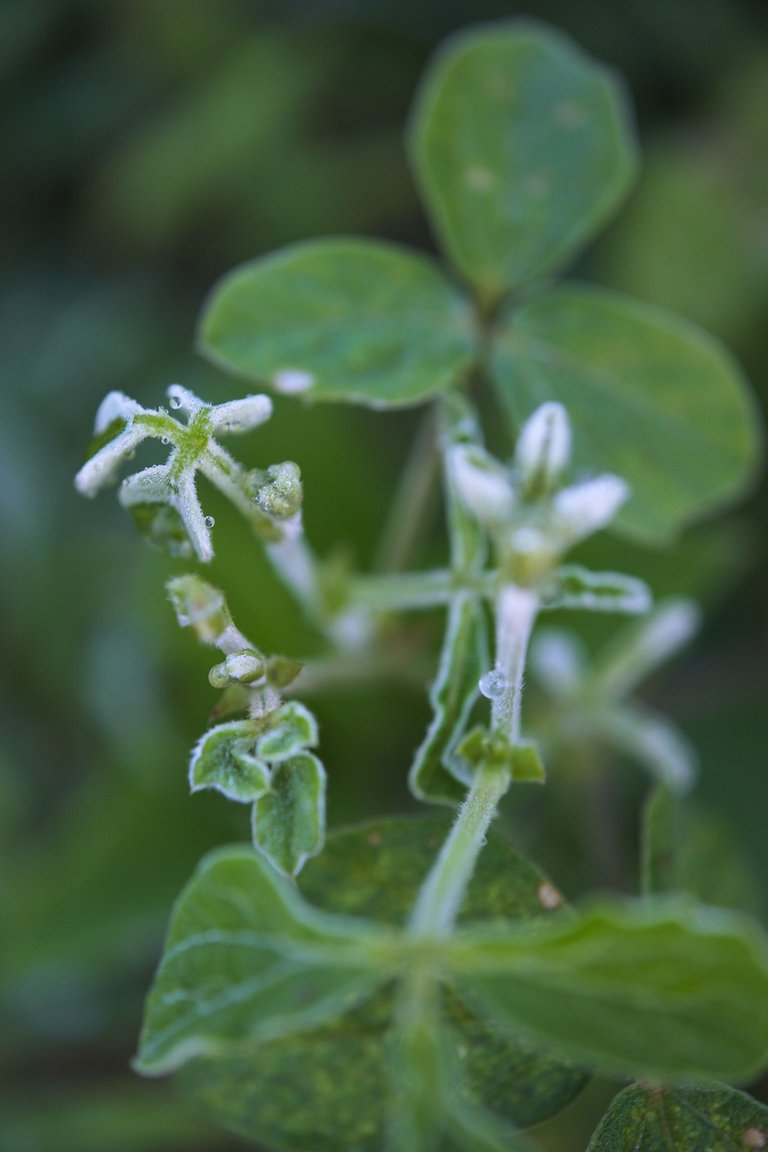 Since there isn't much grass and tiny plants around, there's also not much insects that I can find. Even the tiny mushrooms were gone. :< But since it just rained, the grasses have big water droplets. Those were interesting enough for me to photograph.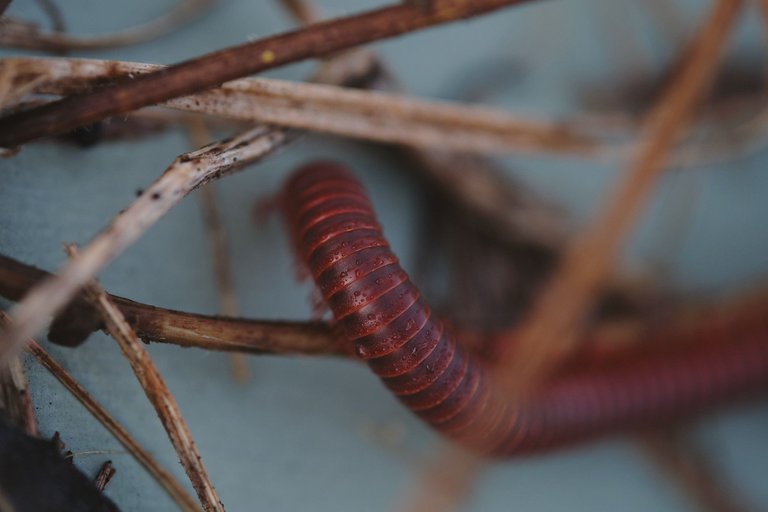 Even this millipede has a lot of tiny water droplets that looked so good on him. :P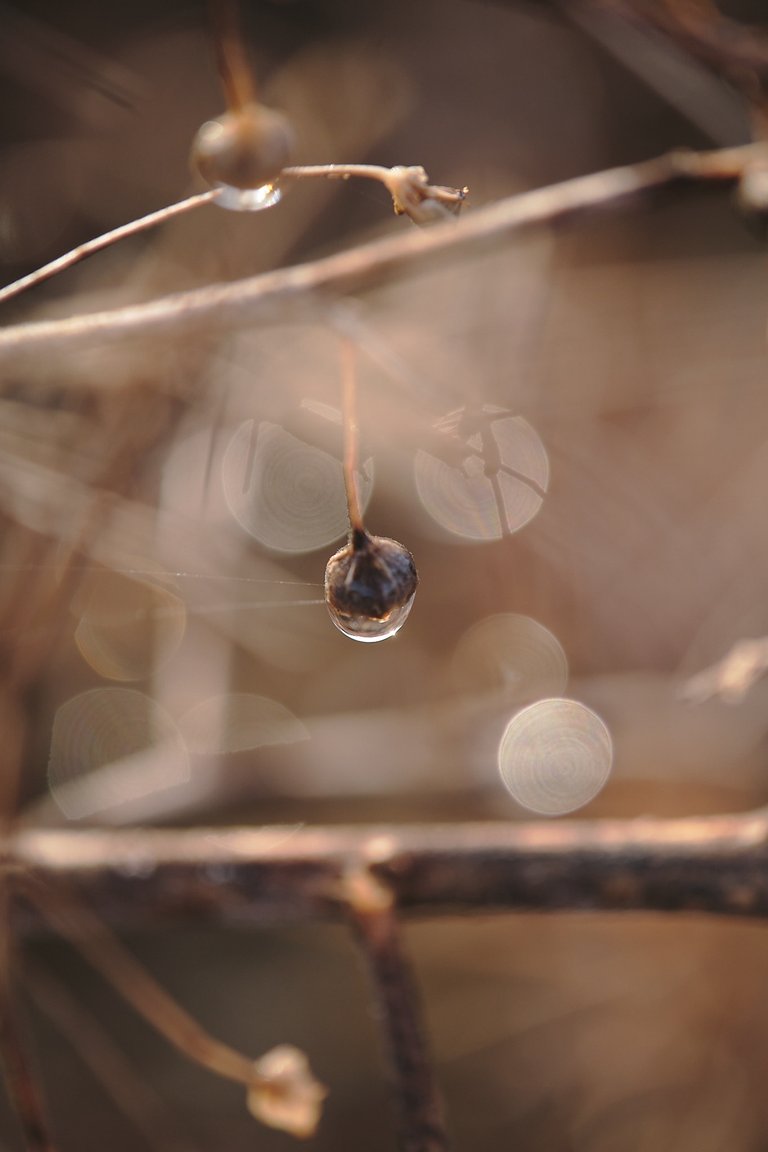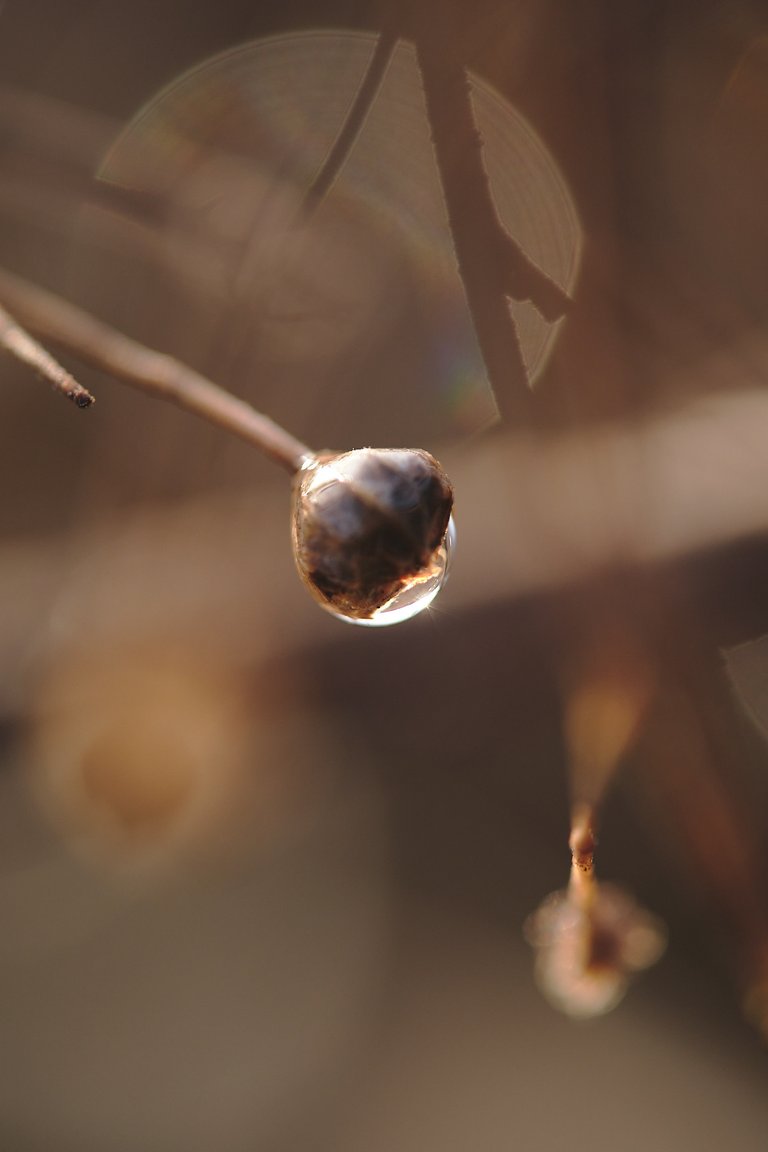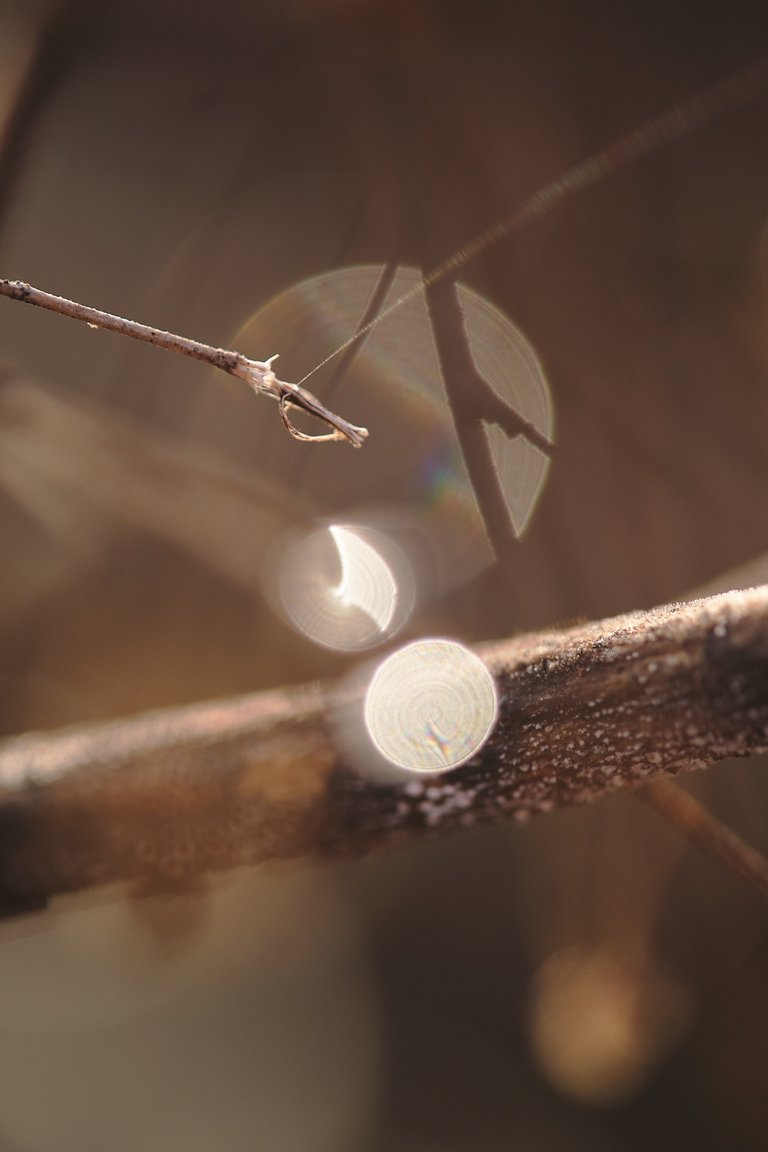 ---
And of course, the wet surroundings gave a nice juicy bokeh.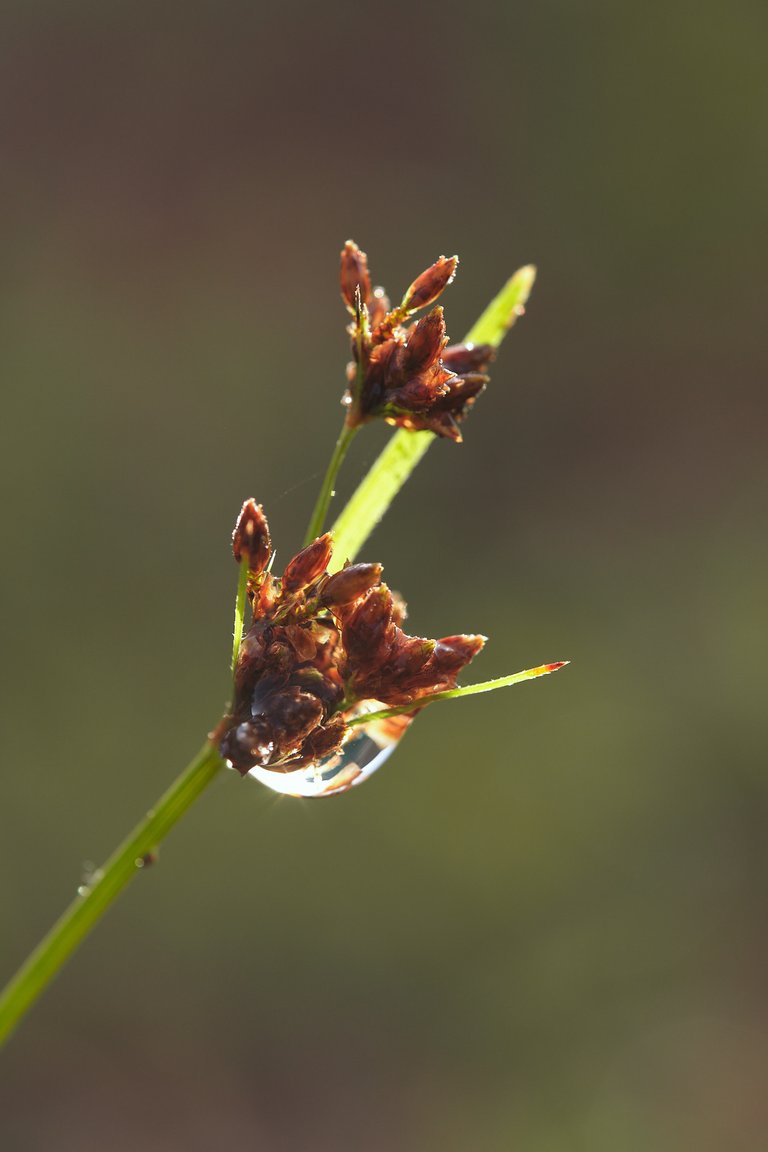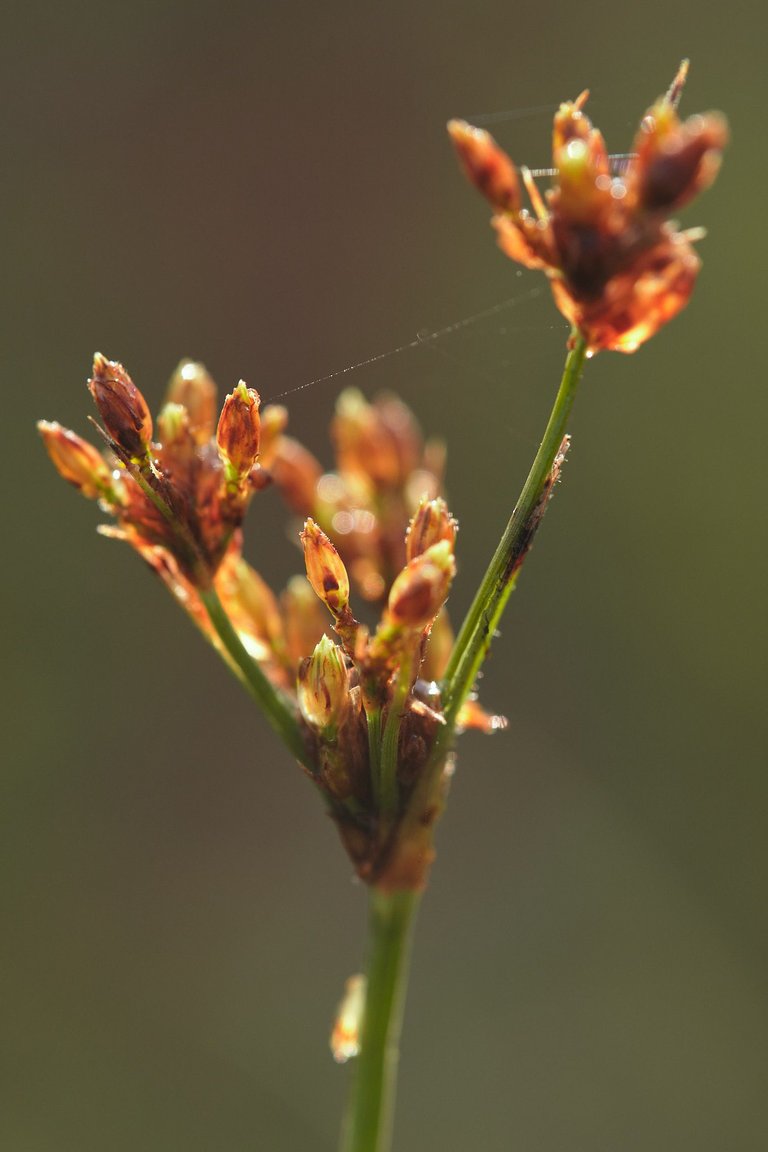 Seems like the spiders are hustling more than usual. Maybe because there's less prey around and still so many of them.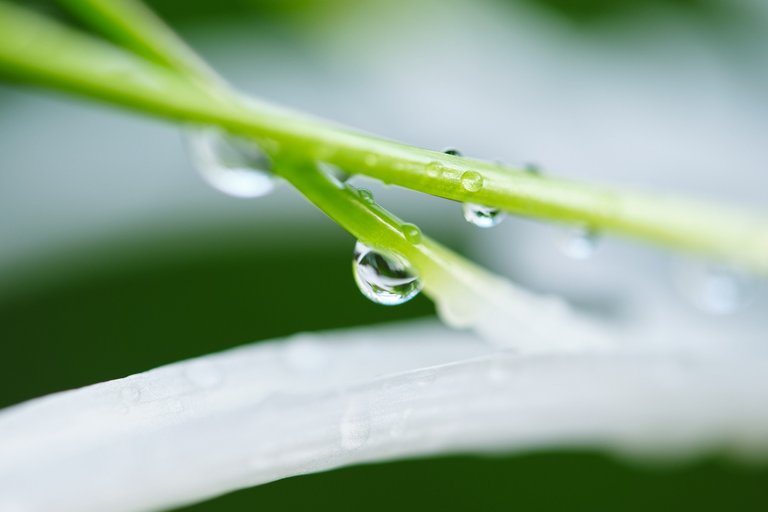 This looks like it came from a distilled water commercial where it shows how 'pure' and fresh it is and that it's from the mountains and farmers (or whoever) ethically 'harvests' them even though it's just water but because of all those it's $25 a bottle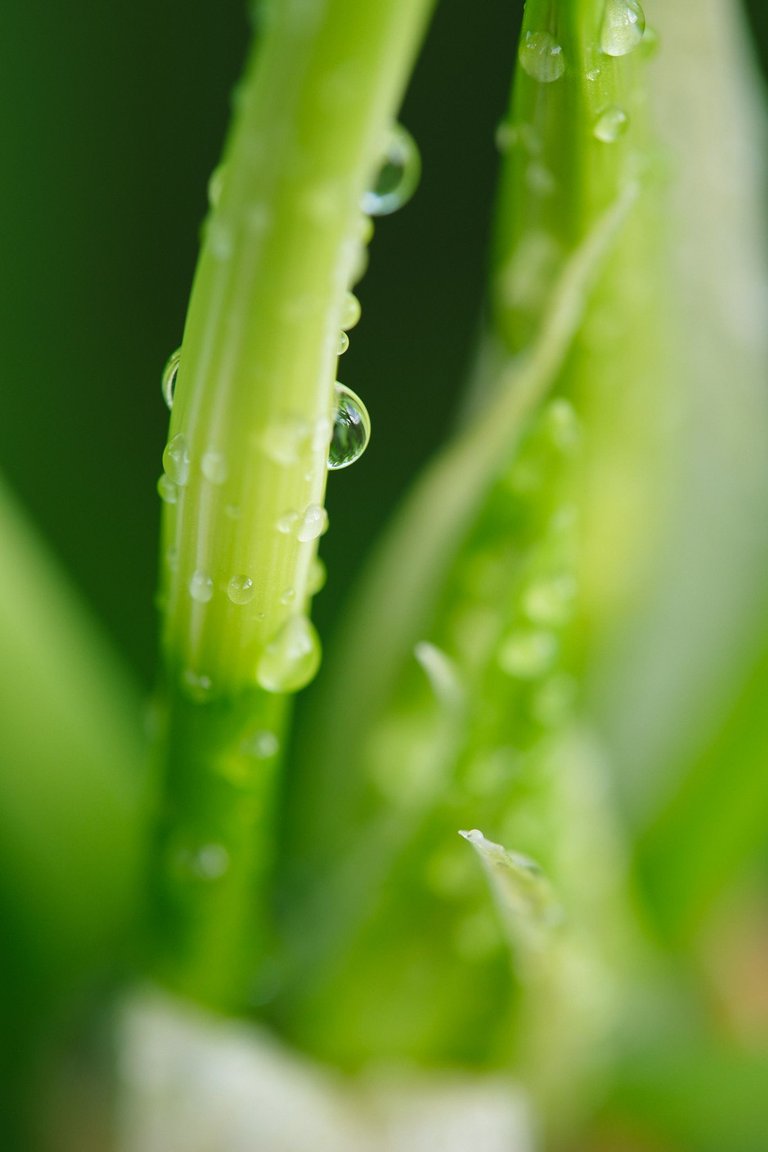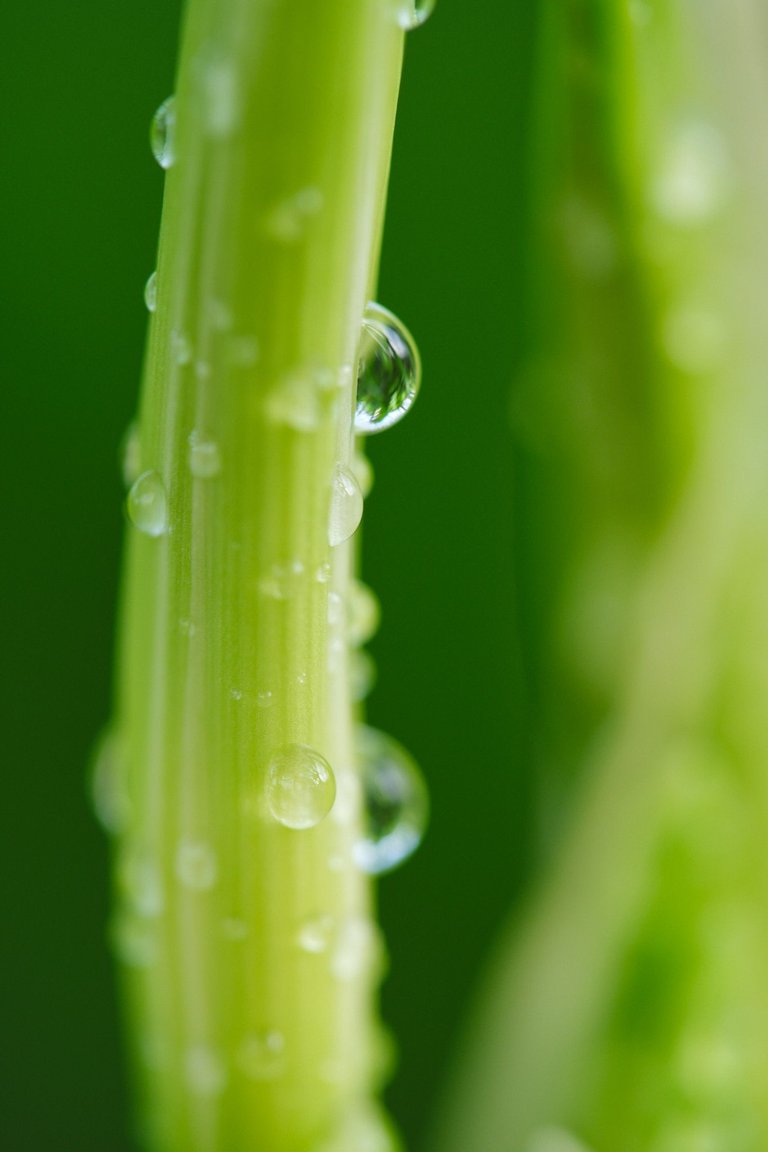 ---
These look like from a healthy plant right? Cos they were. We went to the garden side of the place cos I don't want to spend too much time on the grass. Just 2 weeks ago while Ethan and I were walking, I saw a long snake that has its head up possibly hunting and was just waiting for something to come out. It was a black snake with a yellow belly. Of course I got scared since it was just fucking 4 feet away from me and good thing I was looking at the ground for 'some interesting things' while walking and luckily Ethan didn't see it so he didn't freak out and try to put it in his mouth or whatever.
I first saw its tail and when I saw the head, I immediately pulled Ethan out of the grass. From what I researched, it might be a Samar cobra or a Philippine cobra which by the sound of it is deadly lol. I've seen posts of neighbors about cobras they find wandering in the grass or in their homes. So yeah, we will be more careful next time or maybe just not go walk on the grass anymore.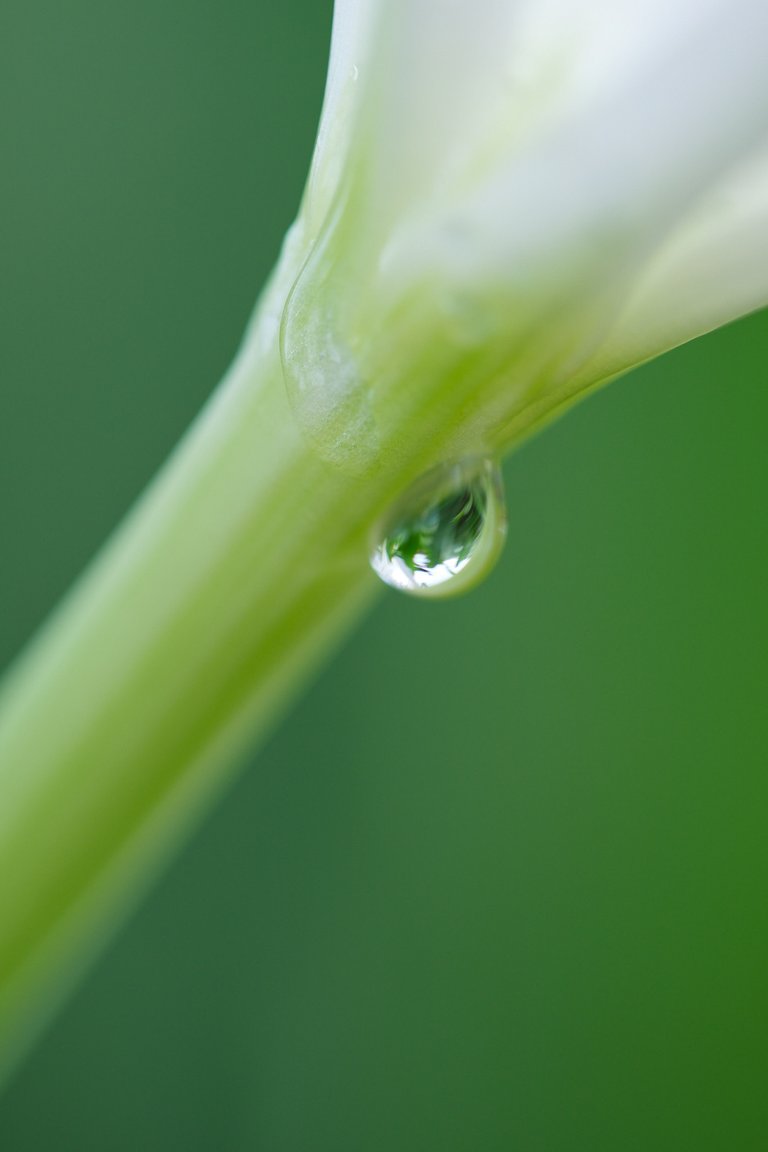 Me when my bf asks "do you wanna buy something"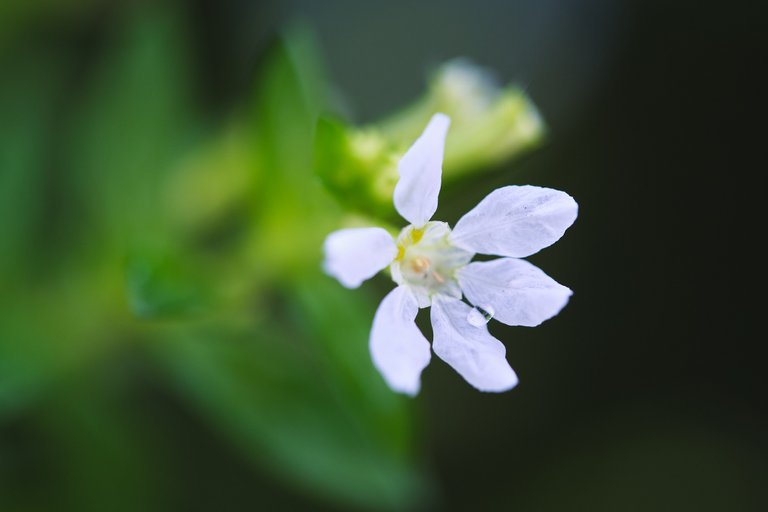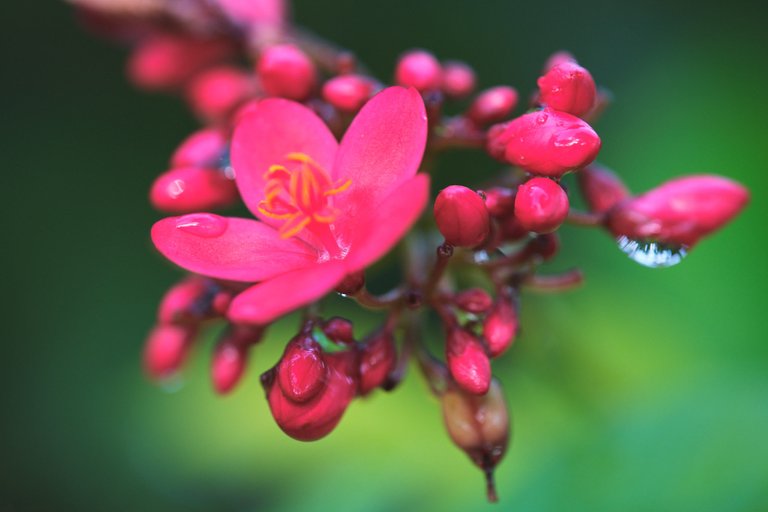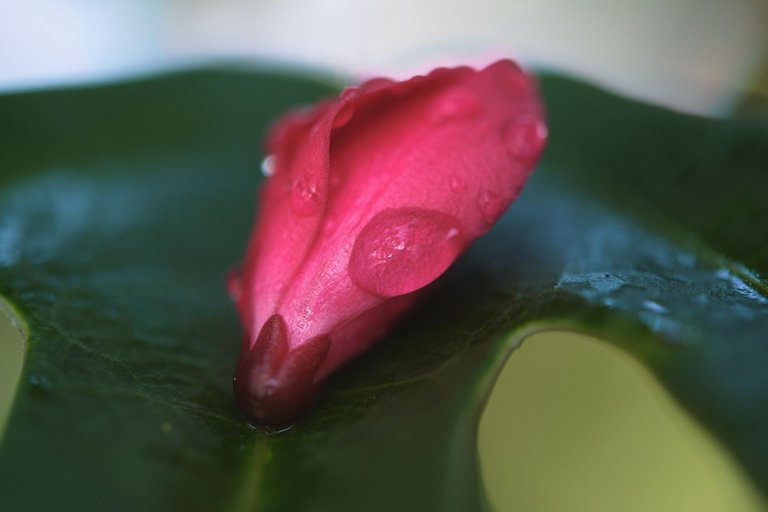 Maybe next time I will find a better place for macro photography where there's no random snake lurking around. There were a lot of nice plants and flowers outside of some of the neighbors' houses but I don't want to look like a creep trying to stalk them or something lol.