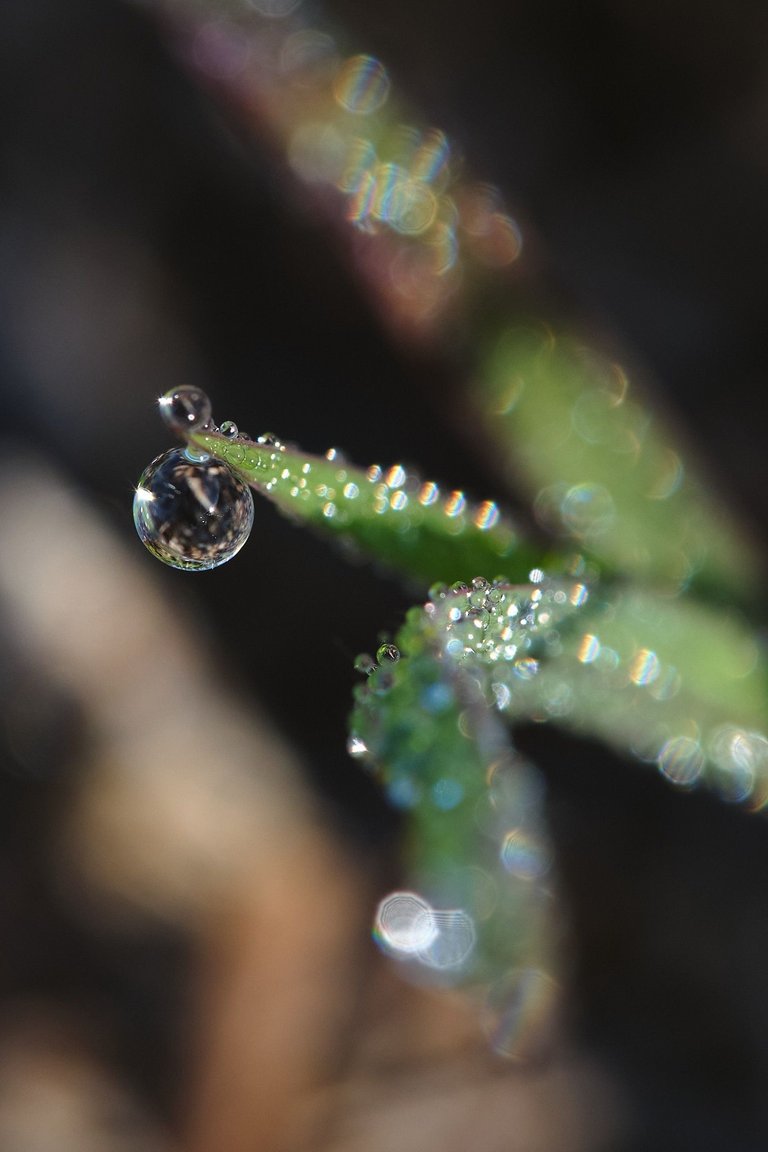 Fuji X-T4 - 80mm macro
ISO 640 - 1/250s - f/8

One of the good things about photographing in the morning is that you'll have a nice morning dew on the plants. This makes the photographs more interesting because of those tiny little drops of water.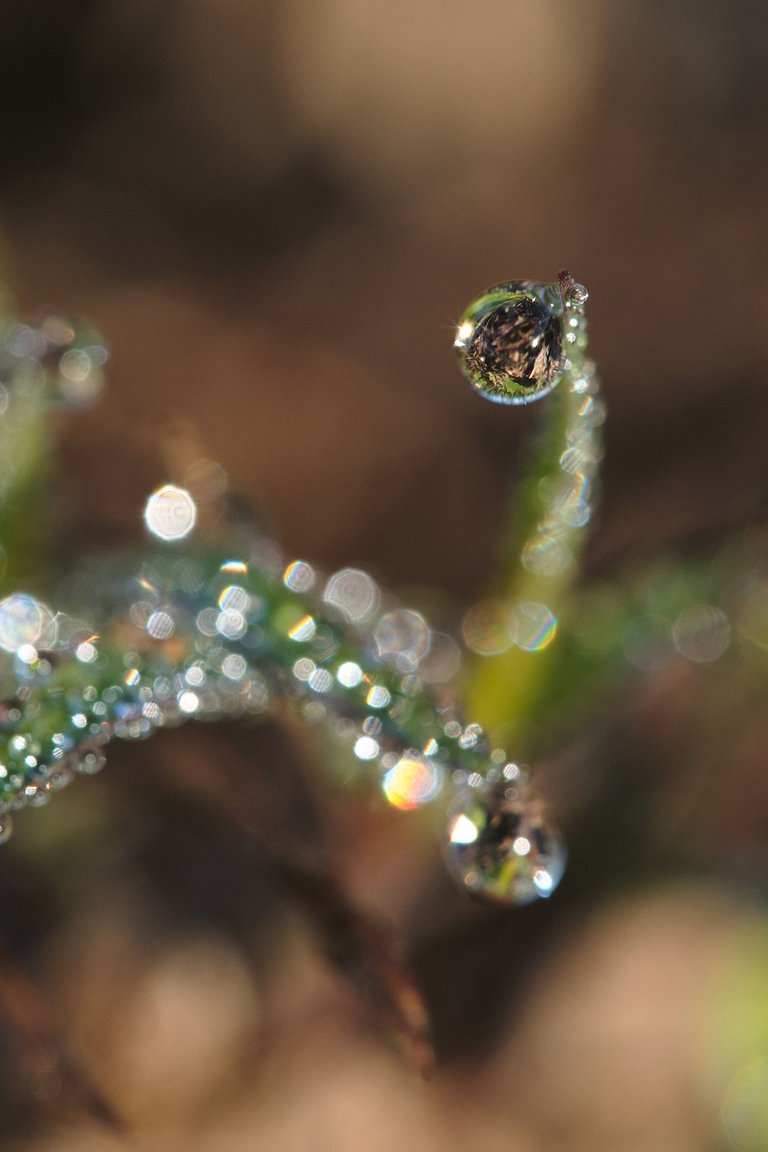 The reflection on the dew drops is so cool! I can only imagine how the tiny insects see these big dew drops, maybe they think "hey free water pops!" but that it quite stupid to think as that is already "normal" to them. XD
The bokeh in this lens is quite interesting. Some actually don't like this as it looks octagonal but I don't mind it. I don't usually pay attention to bokehs but since this is different and not the usual circle bokeh, it got my attention. Just okay, although I'm not a big fan.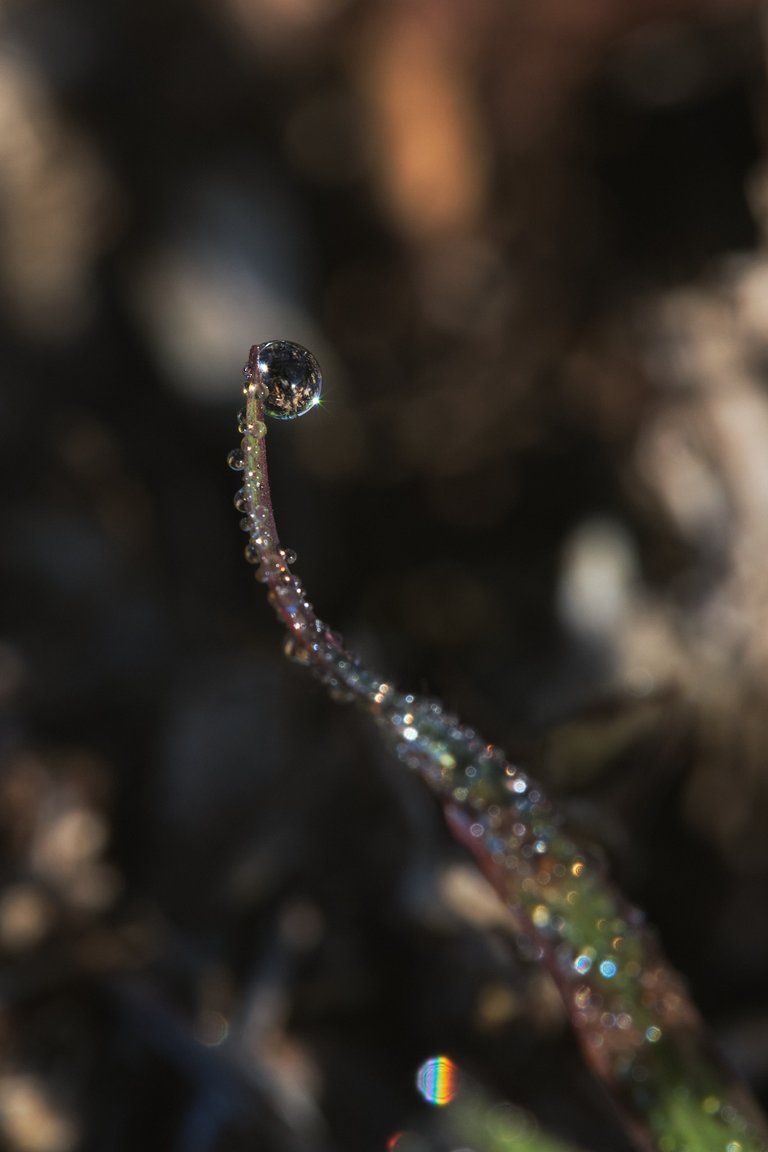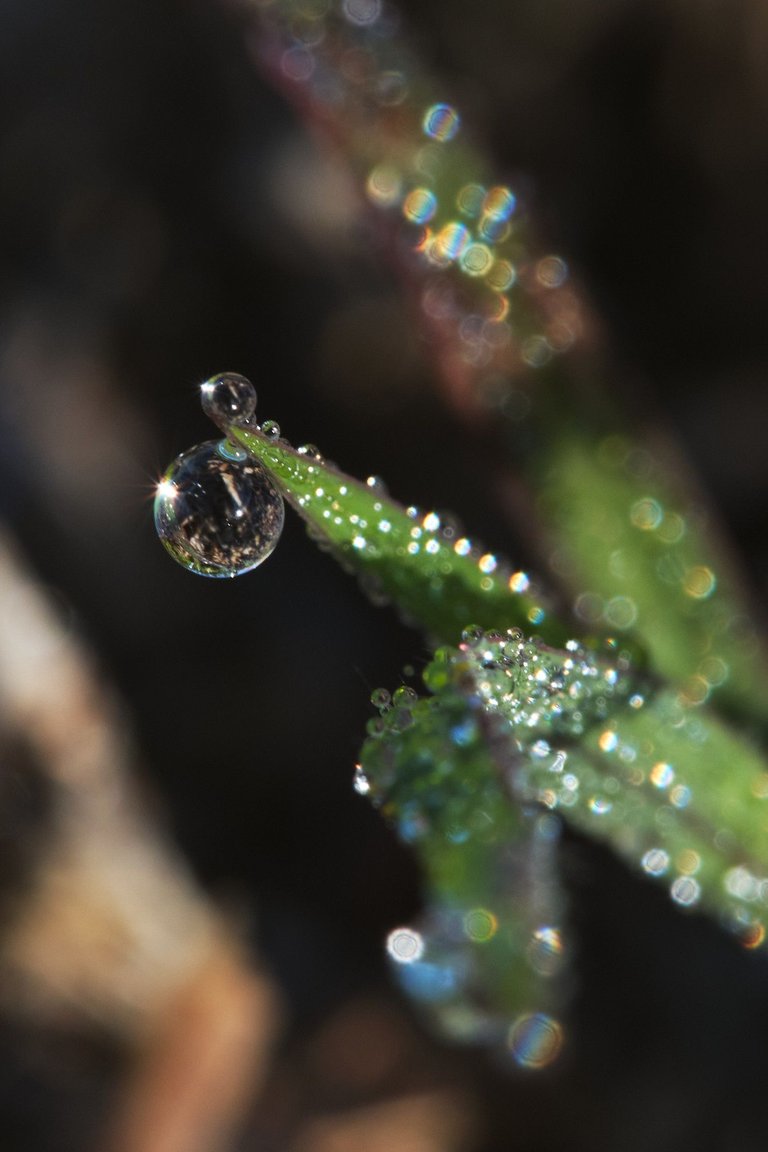 I really love this sparkle in particular. It's not enough that it's pretty, it really has to show you that spark. :P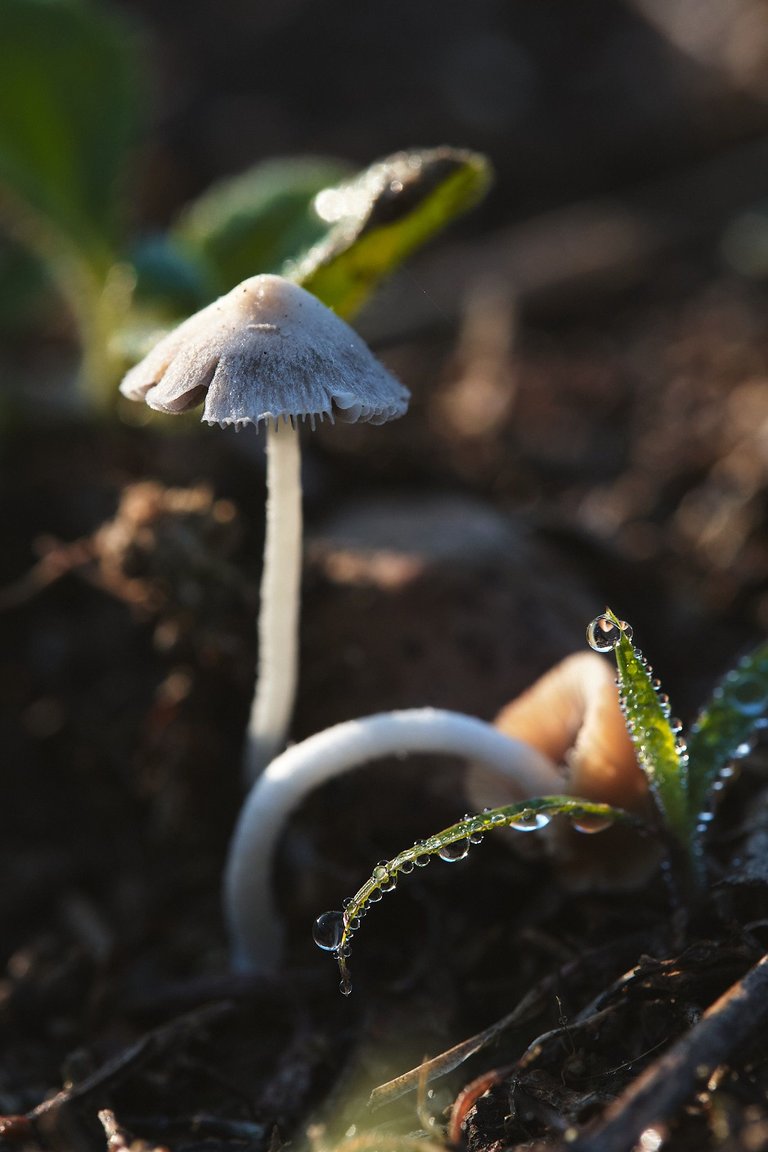 Along the way, I also found that there are actually quite a lot of small mushrooms on the ground. I've been walking here for quite some time but I actually didn't notice them until I focused my eyes on the ground. I don't know what mushrooms they are tho, but they're so cute. XD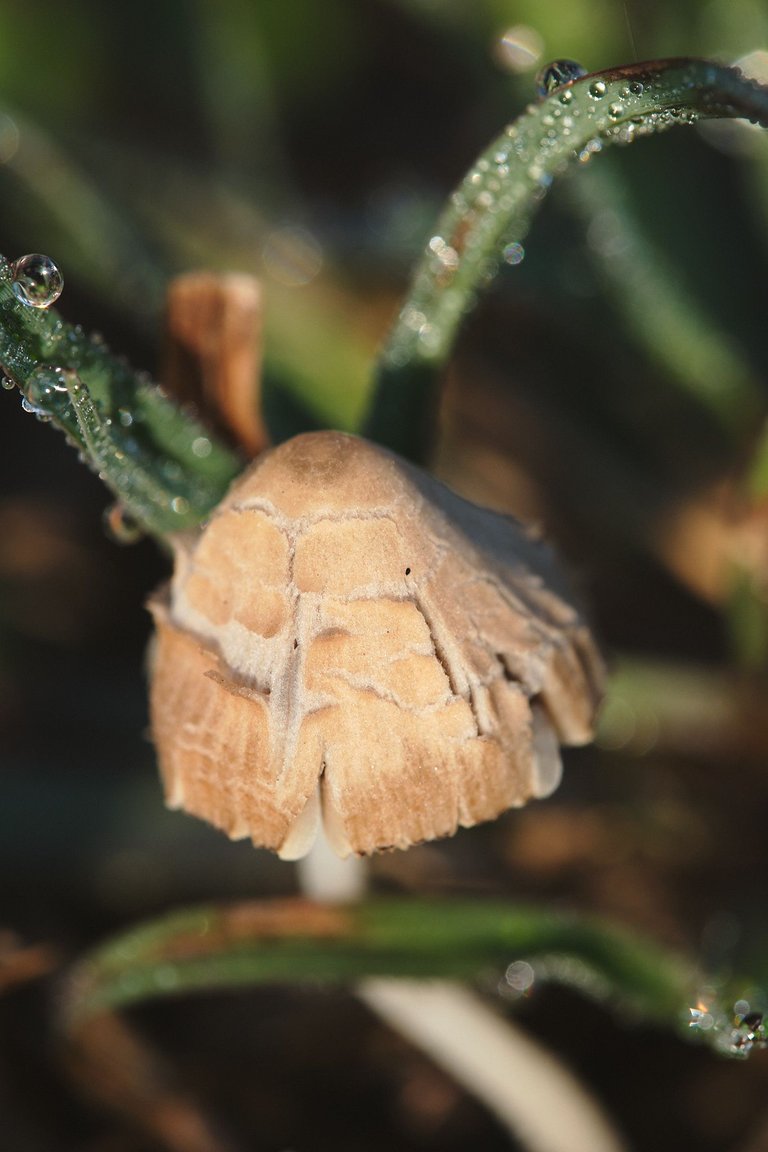 I also realized that taking photos of mushrooms can be quite a challenge. You know you'd want to take a photo of its whole "body" but since the cap is closer to the camera, sometimes that's the only thing you can focus, and the stalk becomes blurred. Focusing on the stalk will have your cap blurred too. 😅
If you turn the aperture on a higher number to have more sharpness, you'll have less light. And taking pics of macro in a slow shutter speed is not ideal. I guess that's how flash comes in. :P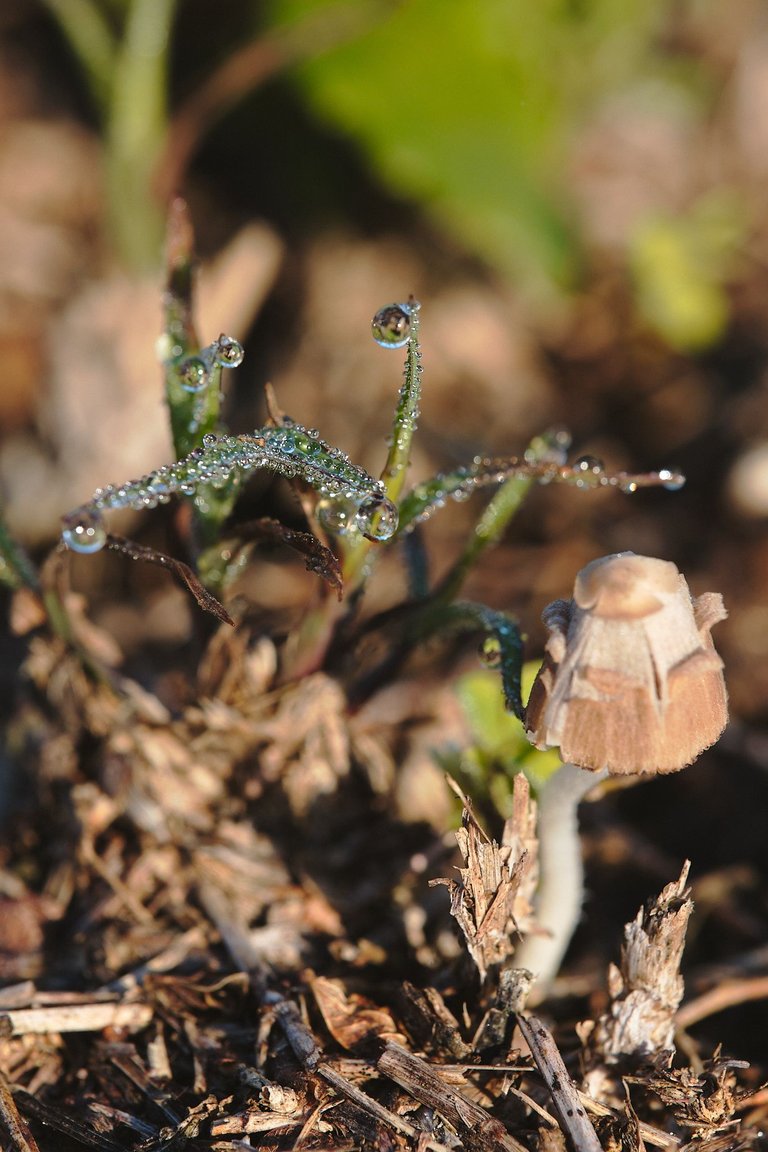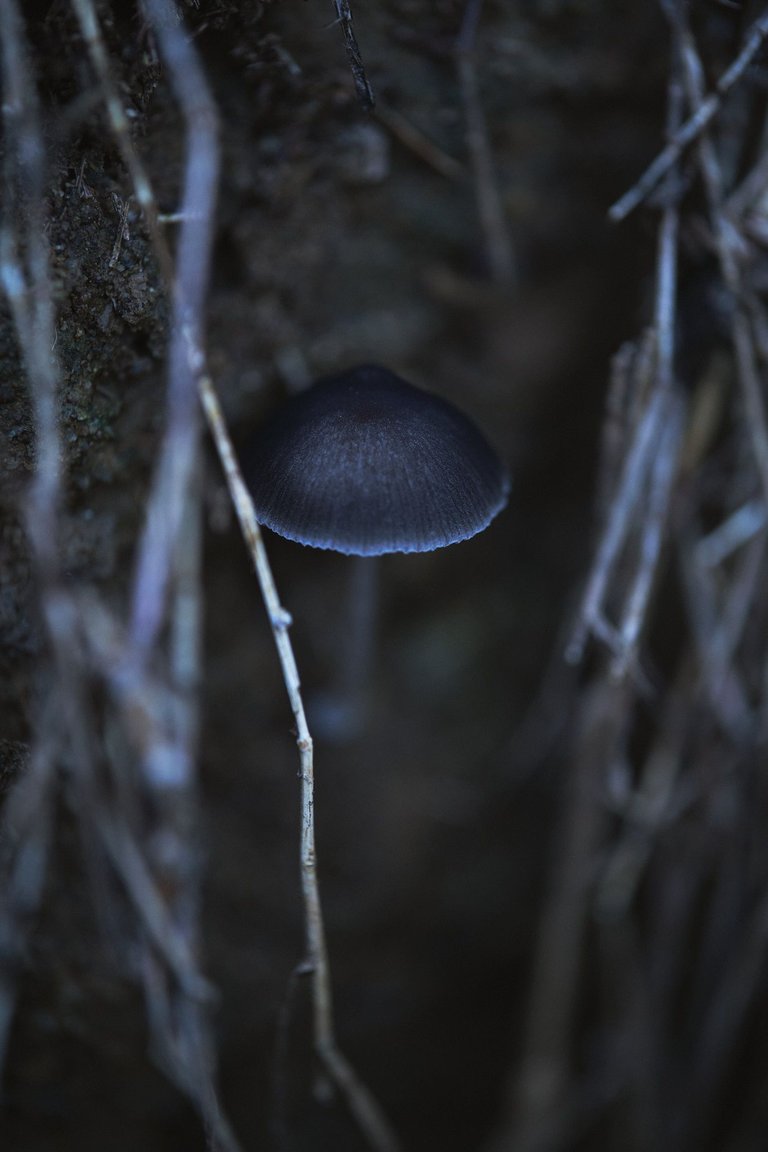 This mushroom was also alone in a hole someone dug. It's a different color than the others and I call it "black metal mushroom". XD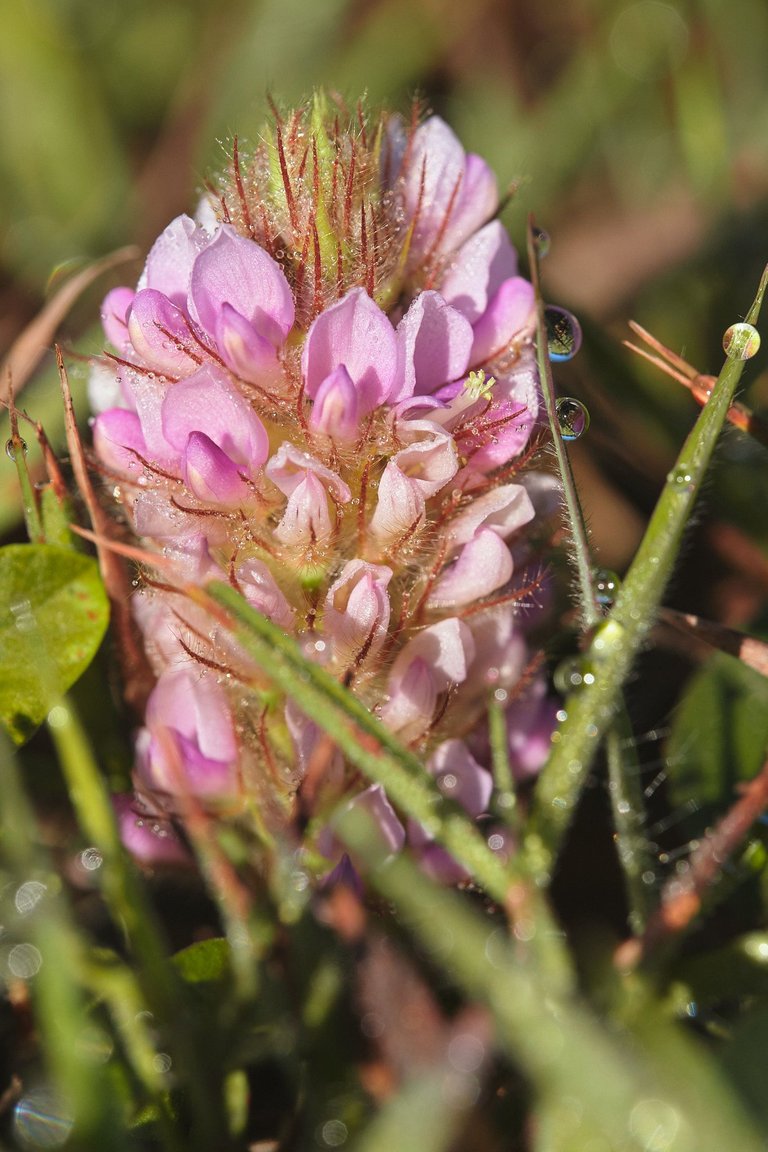 This plant is so tiny I don't know if that's its "adult" stage or just really young. This one is so pretty as it can hold a LOT of dew drops on different part of its body.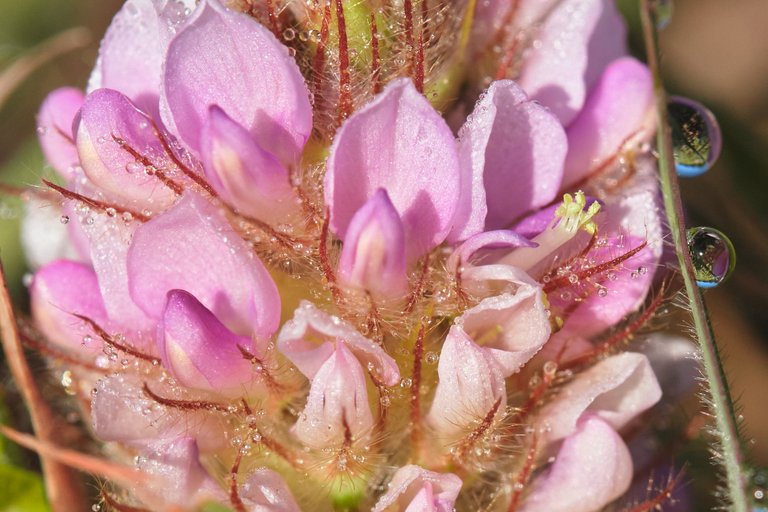 Here is a cropped one so you can see how many and tiny those drops are. :D