In the middle of the hardened lava field are some craters that were once active. Gabrok lava crater in West Iceland. The volcano is in Nordurardalur valley, near the small village of Bifrost. Grabrok belongs to the Ljosufjoll volcanic system and by the way is one of the longest in Iceland, reaching up to 90km long.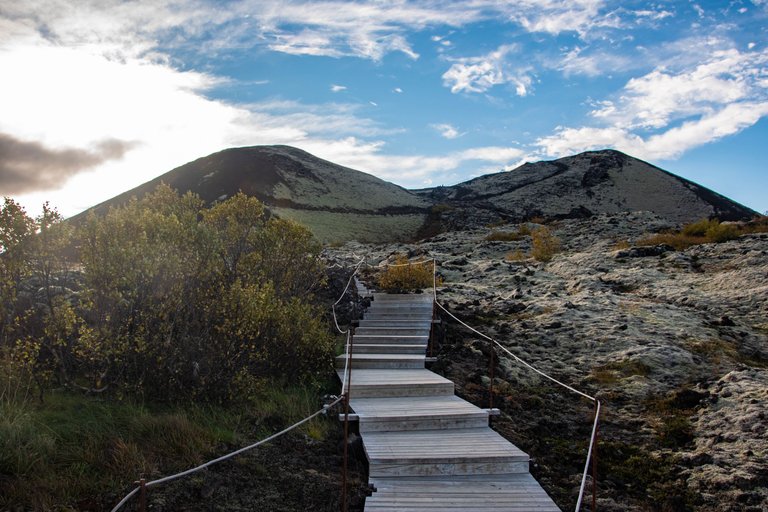 The crater mountain itself is about 170m high and quite steep but fortunately, the stairs have been built there to climb up the crater.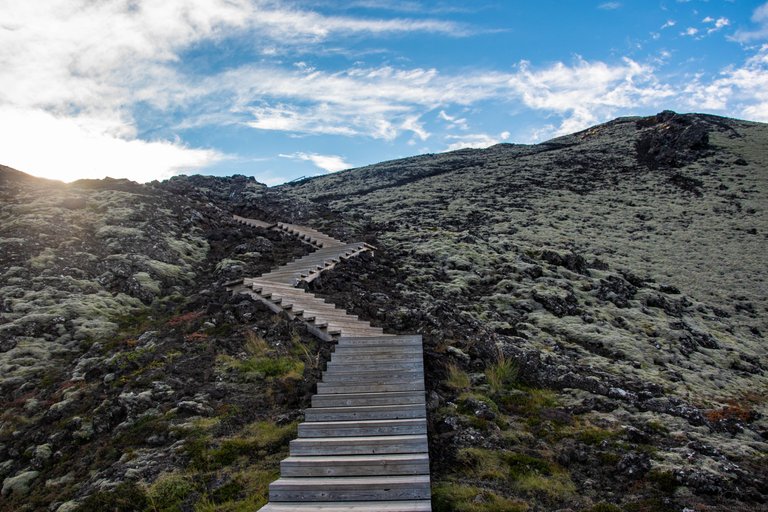 This is what you can see when you are at the top. The center of the crater. It is believed that the crater last erupted about 1000 years ago.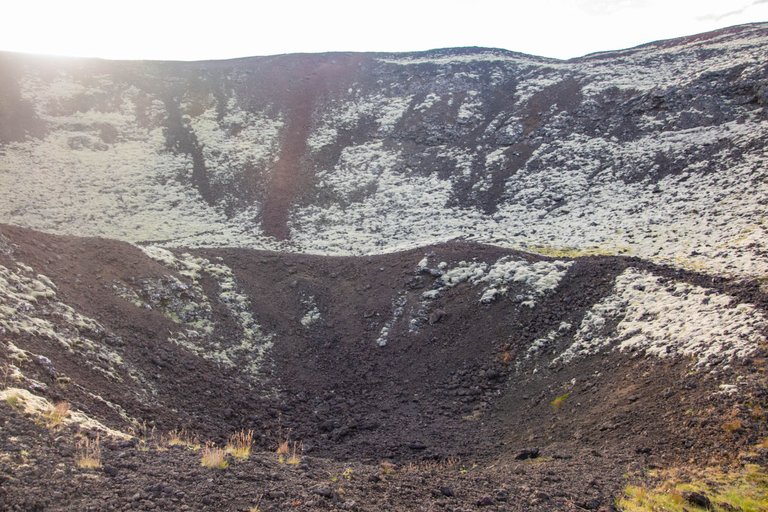 On the top, you can also get a nice view of the surroundings, which is pretty beautiful and rugged. In the vicinity, there are several smaller craters too.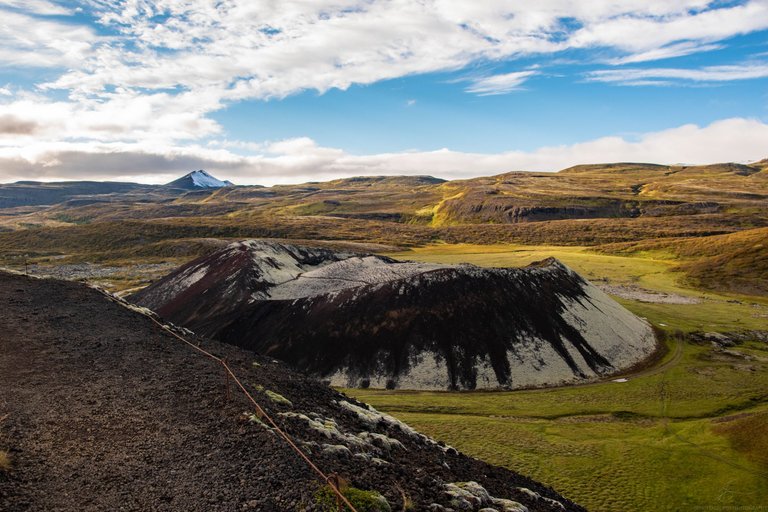 ---
Here you can see a small nearby village of Bifrost. I wonder why this spot. They have built the village on a very rugged hardened lava landscape.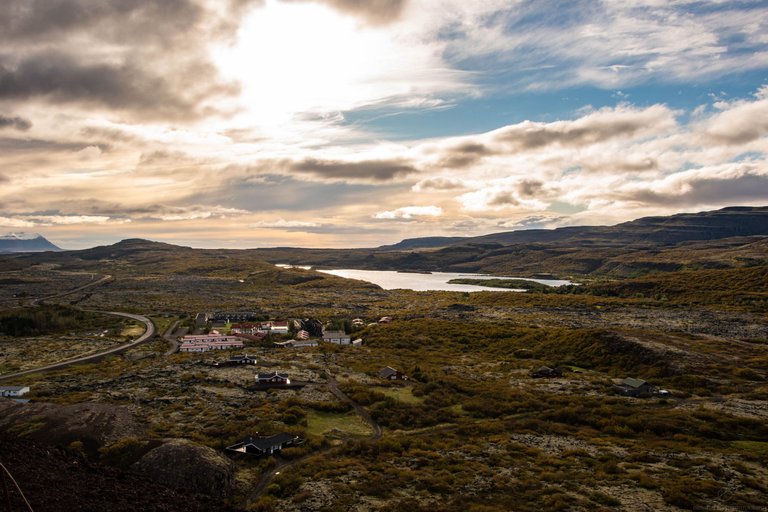 A couple of more shots on the location.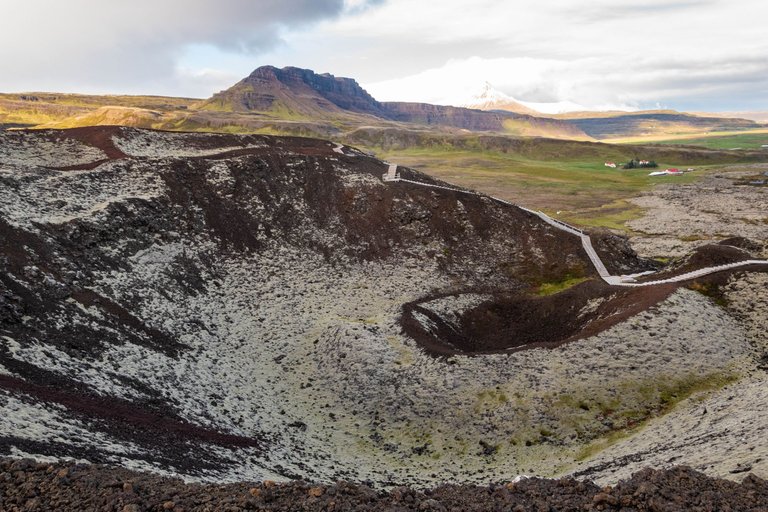 ---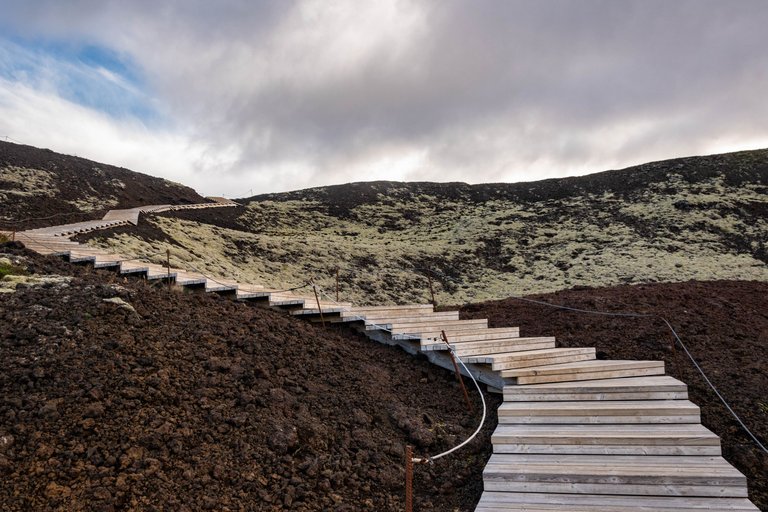 ---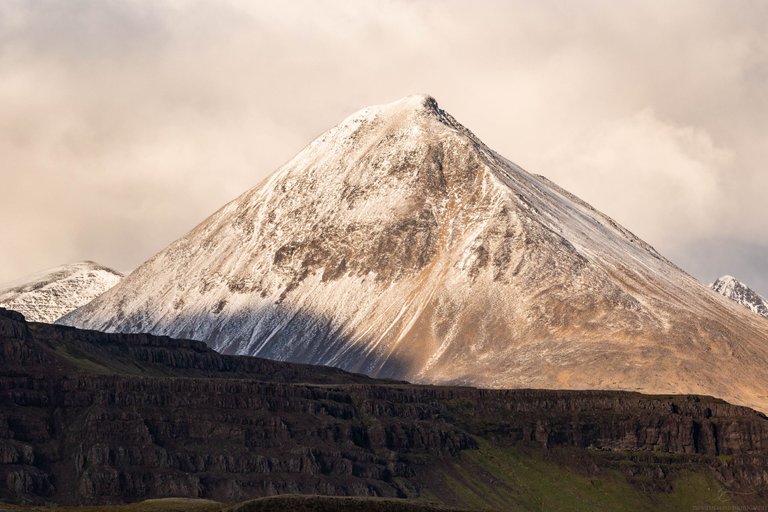 ---
---
---