These pictures are already about a month old but I haven't posted about it yet. I went to the coast of Kakumae to have some steps and hopefully see some sunset. The clouds were quite promising so it was a good idea to go to the coast.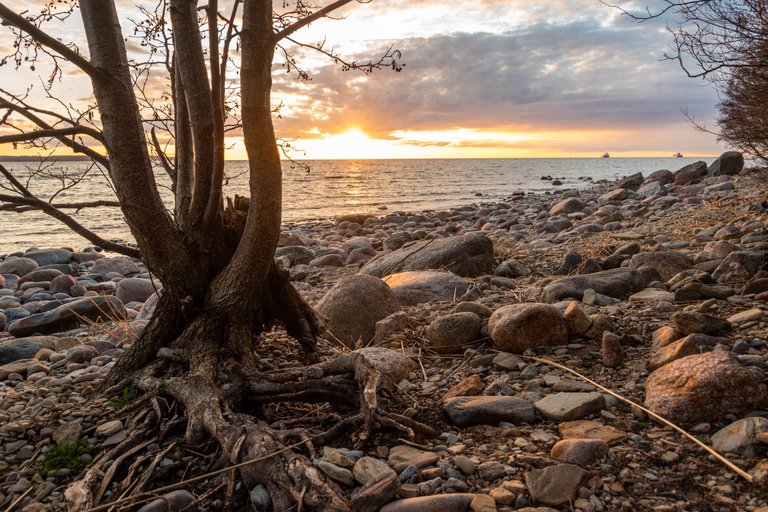 ---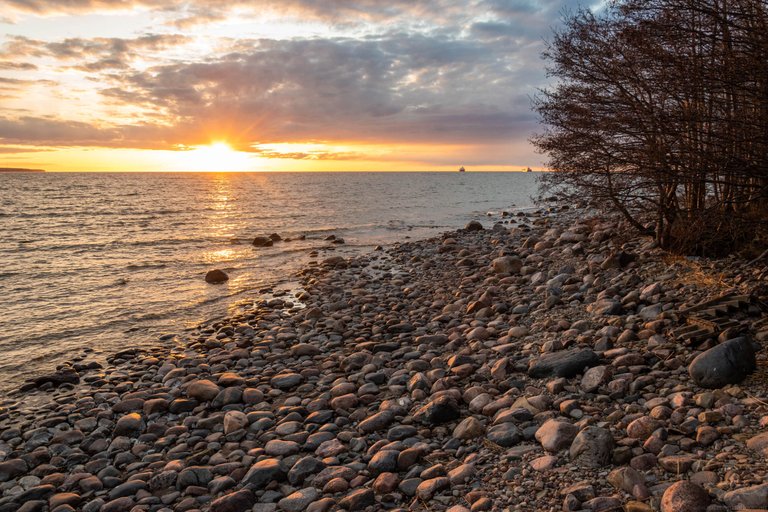 ---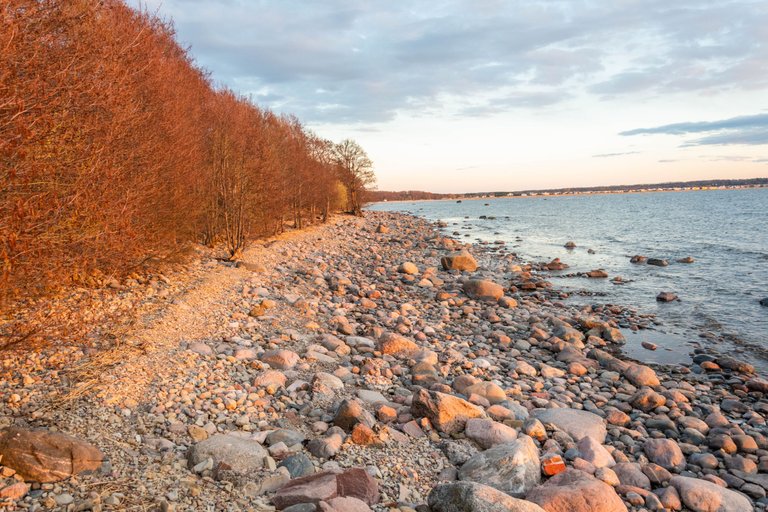 This time I chose to walk not on the cliff but below it, I don't go there very often so felt like I should today. This is the cliff that is getting destroyed really fast due to erosion. Recently two large trees fell down the edge of the cliff.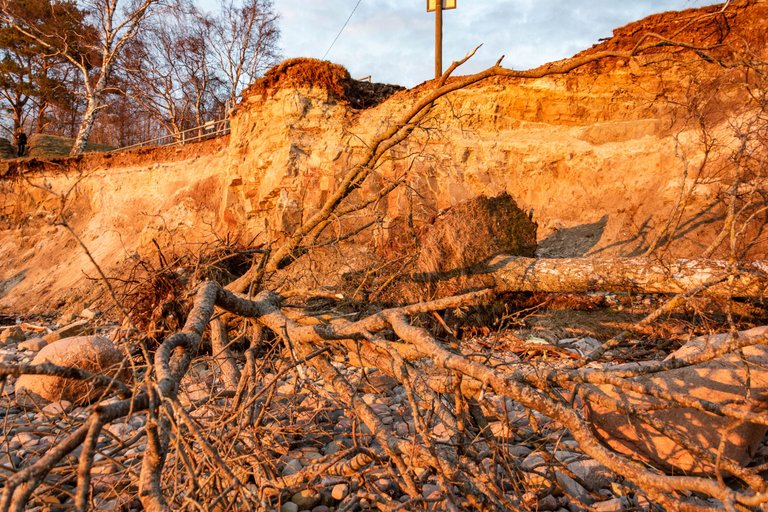 ---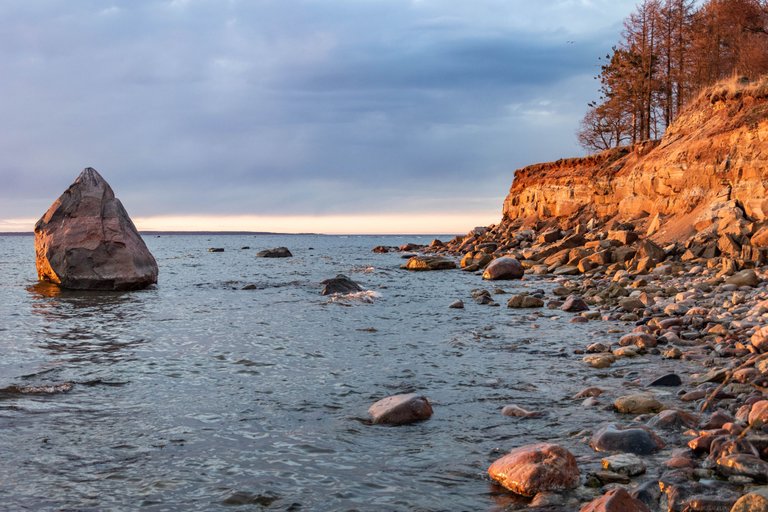 ---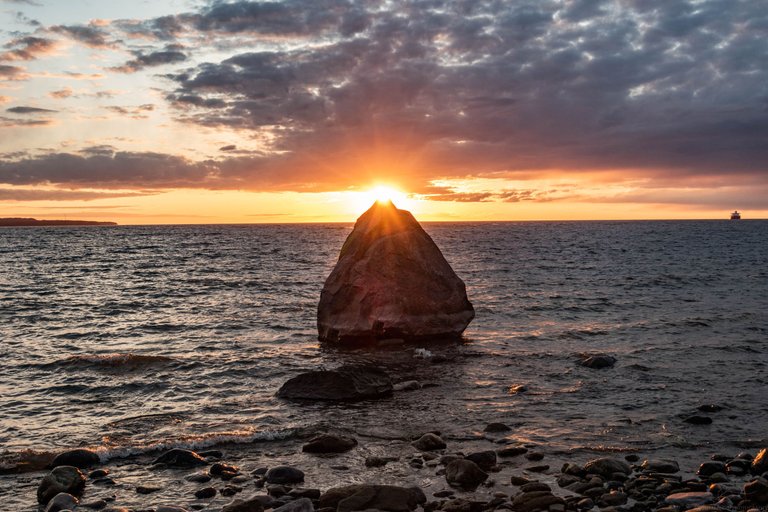 Yeah, to be honest, I'm a bit nervous walking there. You never know when some sandstone breaks loose and falls on you. The cliff has falling rocks constantly. Actually, I got scared shitless at one point because I took photos of the cliff when suddenly a bunch of sand fell off the cliff and I was actually able to get it on the shot.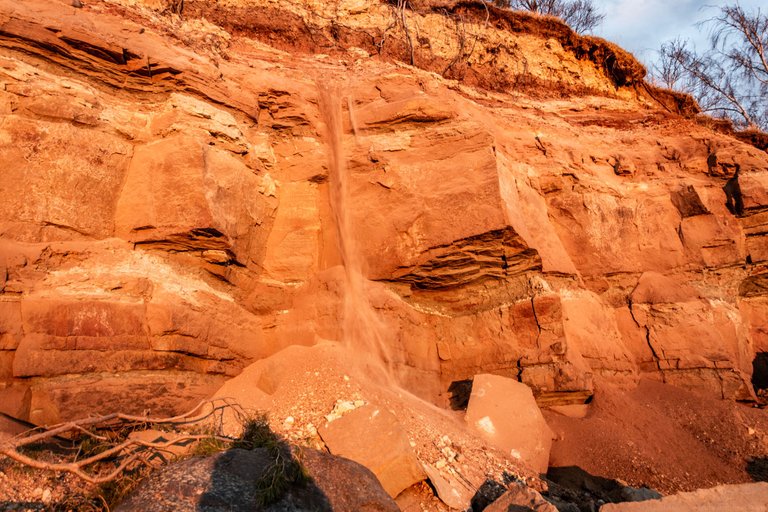 ---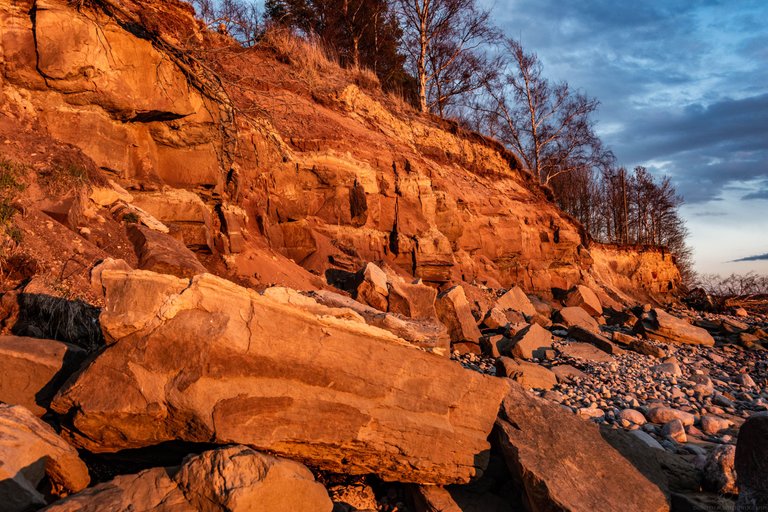 Sunset was too quite nice and I snapped some pictures of the nice colorful clouds that appeared.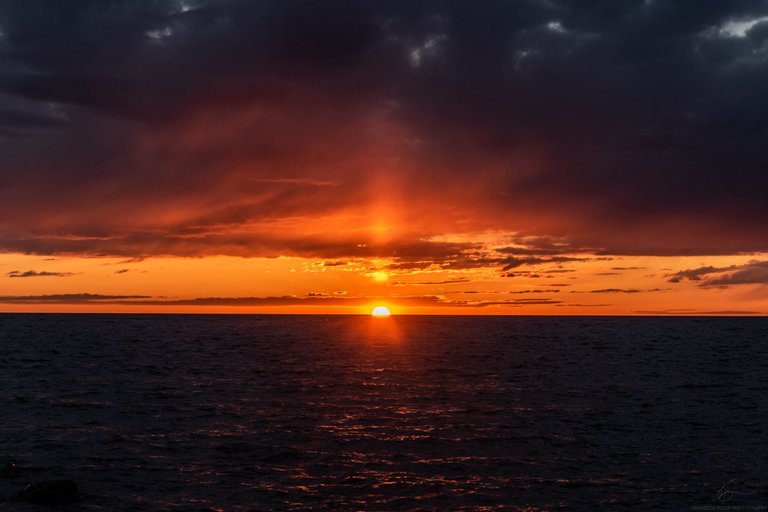 ---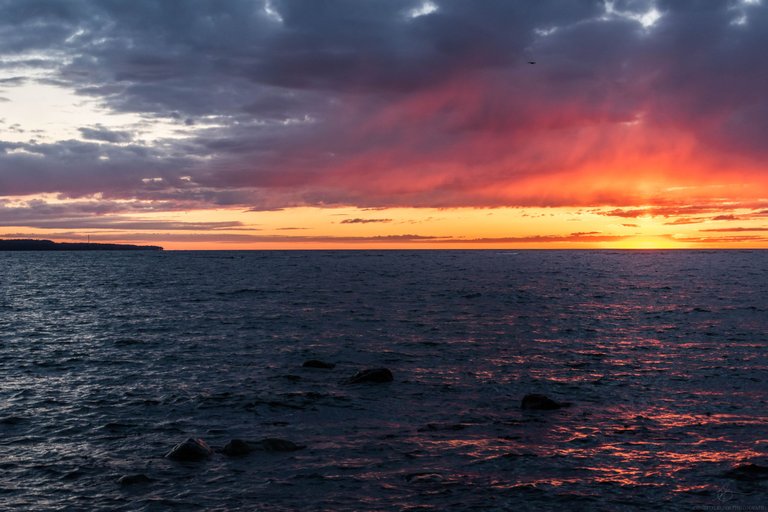 Interesting effect. It looks like the sun is still up, it's a reflection of some kind. The sun was actually already below the horizon.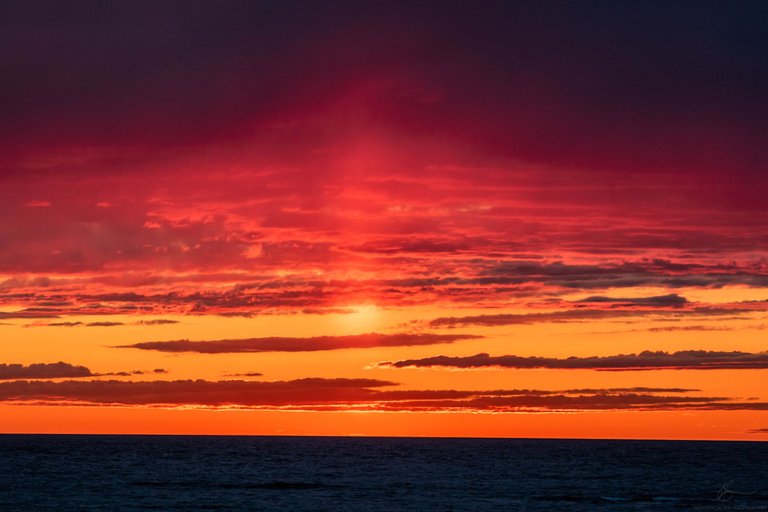 I got one more sunset photo from the same location but it doesn't seem to be the same evening. I don't actually remember taking this shot at all 😅. It was only one picture but the sky is clearly not the same as the day I took all the other pictures. Still, a nice one!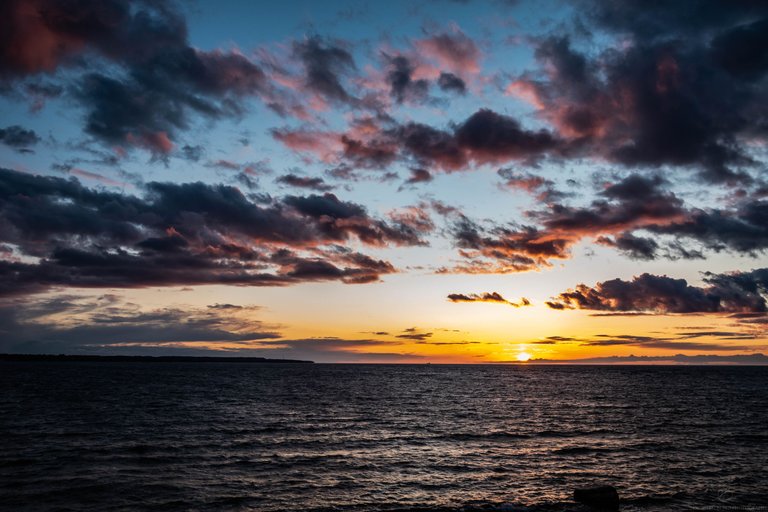 ---
---
---