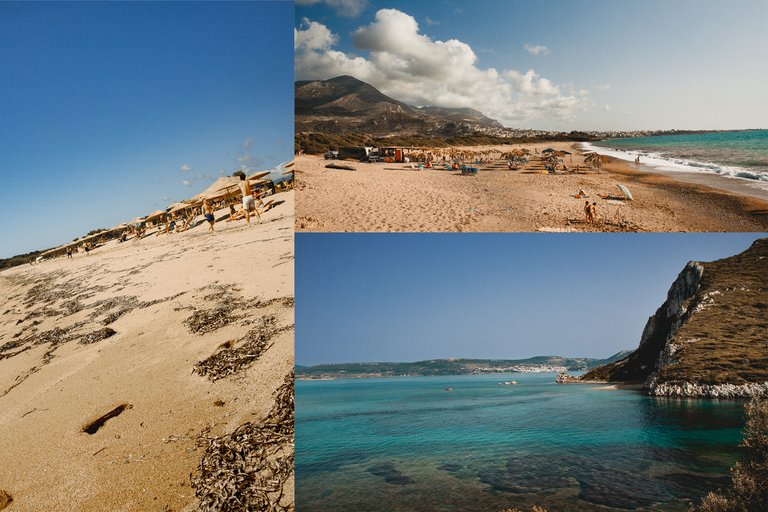 Summer is halfway gone and it is only a couple of days ago that we actually felt the summer heat upon us. Although we live at a warm island, our semi-mountainous village is much cooler than the ones by the sea. But since now it is and it feels summer, I have gathered for you a few beach pictures to match the weather!
Those pictures are from a trip that I did at the region of Messinia and more specifically, close to Kyparissia. I have told you about this charming little town in this post. Among its other qualities, it is built on a coastline with gorgeous sandy beaches that are extended for kilometres.
I have visited some of them and below you'll see a sample of the pictures that I took. I think they are enough to give you a pretty good idea of the place! Unfortunately I can't tell that I enjoyed a few good swims too. All those photographs were taken during an assignment with a very tight schedule and very little time for rest, let along for luxuries like swimming :)

Lagouvardos
The Lagouvardos beach is famous for the windsurfing enthusiasts throughout Greece, having the greatest frequency waves while it is safe without strong currents.
source
There were no surfers that day but a lot of people chilling at the beach bar!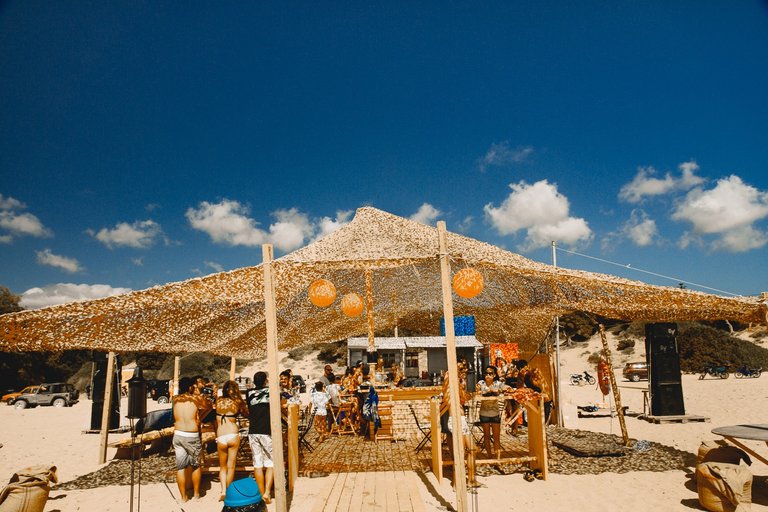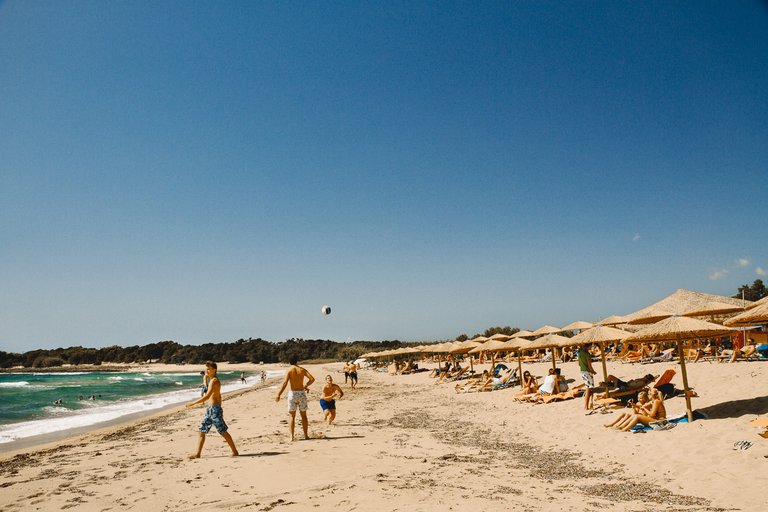 ---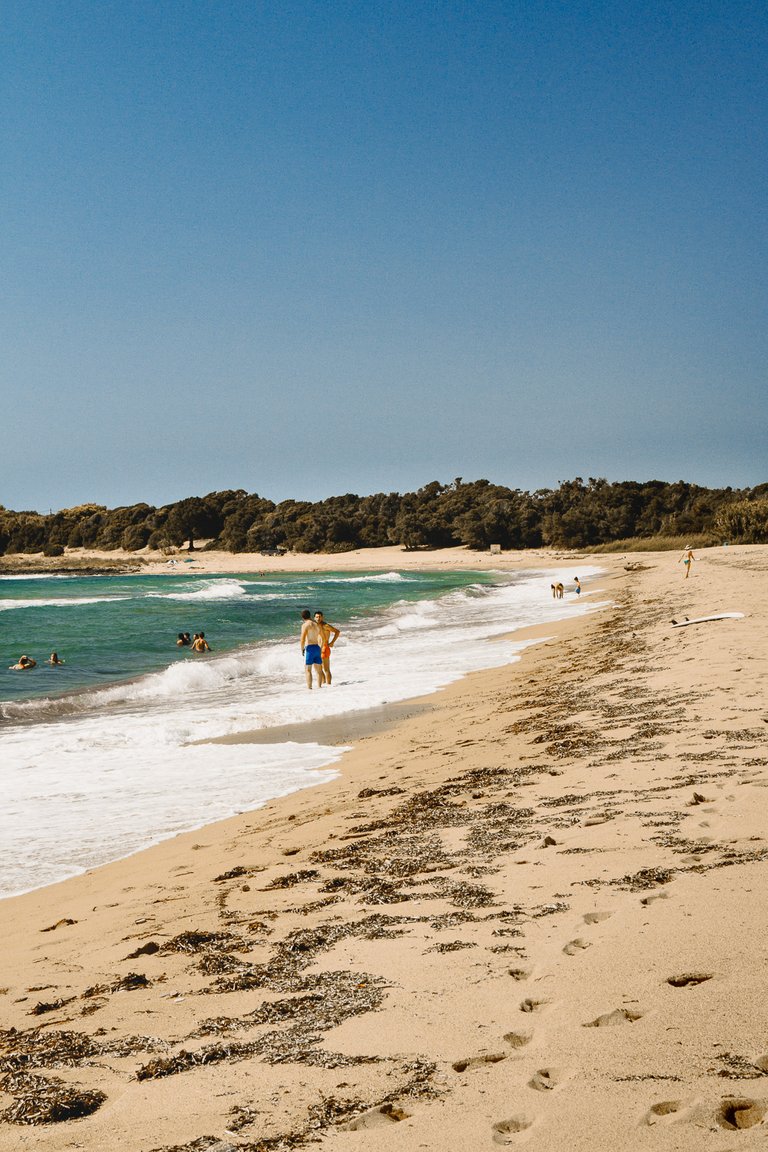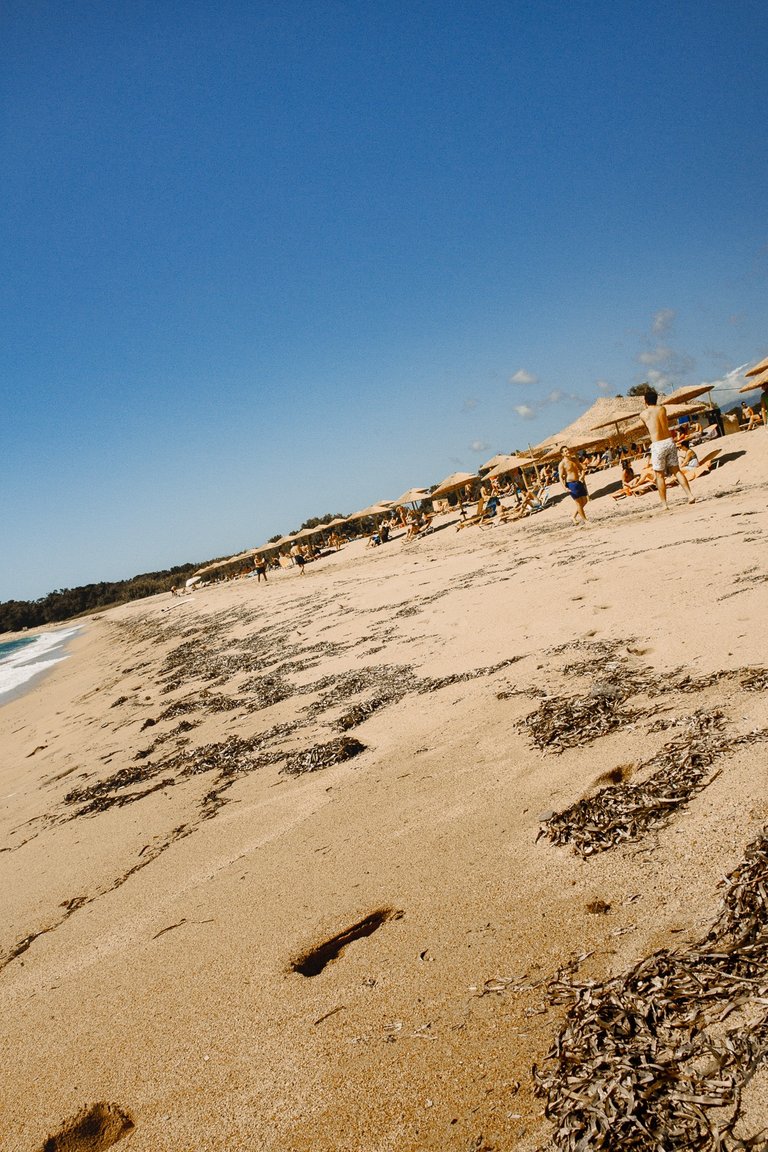 ---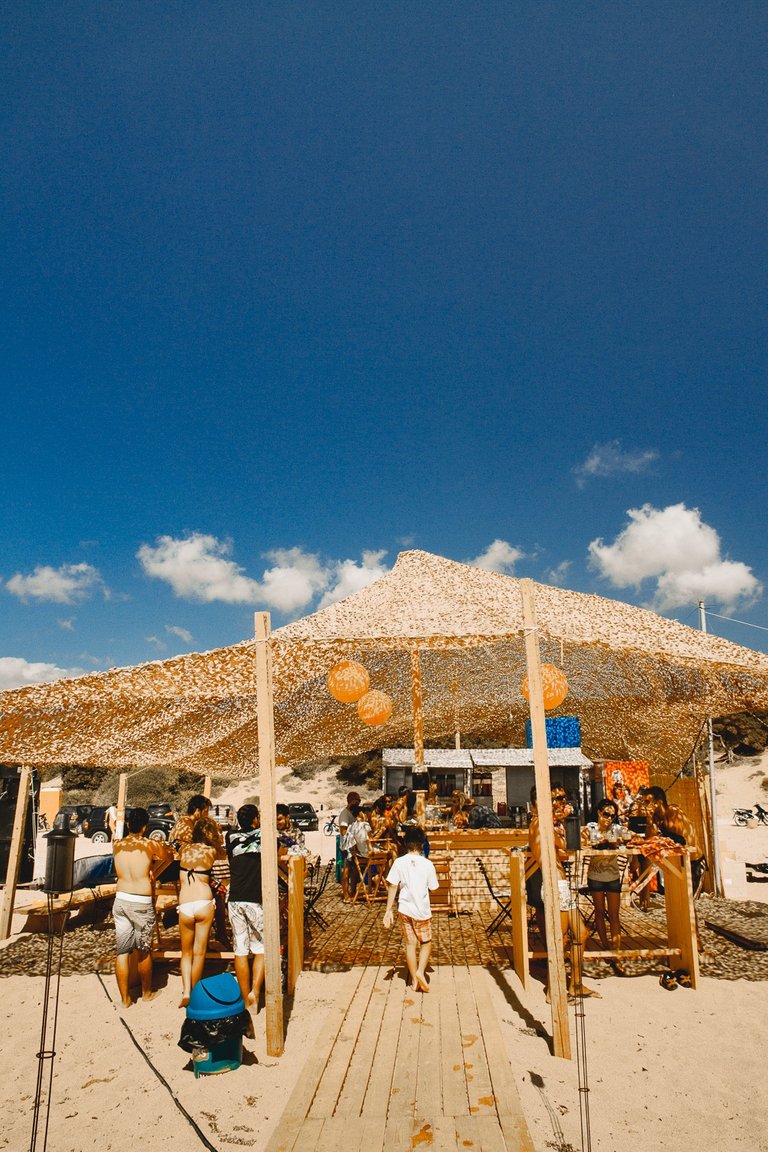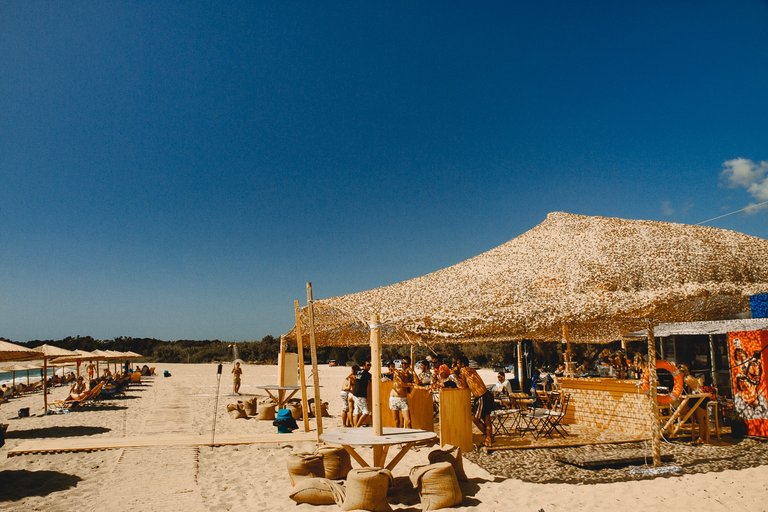 Kartela
It is a wonderful beach not well known but it is a must if you are in Kyparissia. Located 3km from the town, it is not organised so it is convenient to bring your own supplies. Ideal for those who seek privacy and a calm environment.
source
I did find a few sun-beds and a small bar but this beach is so long that I would take my own supplies and choose a spot for myself!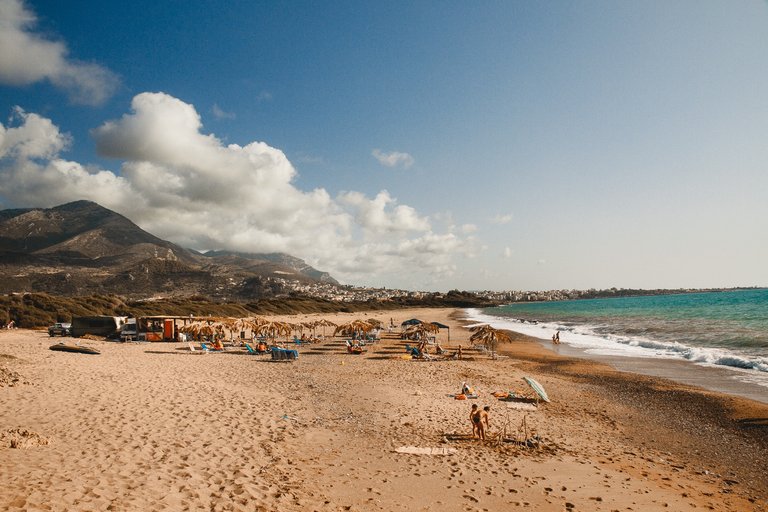 ---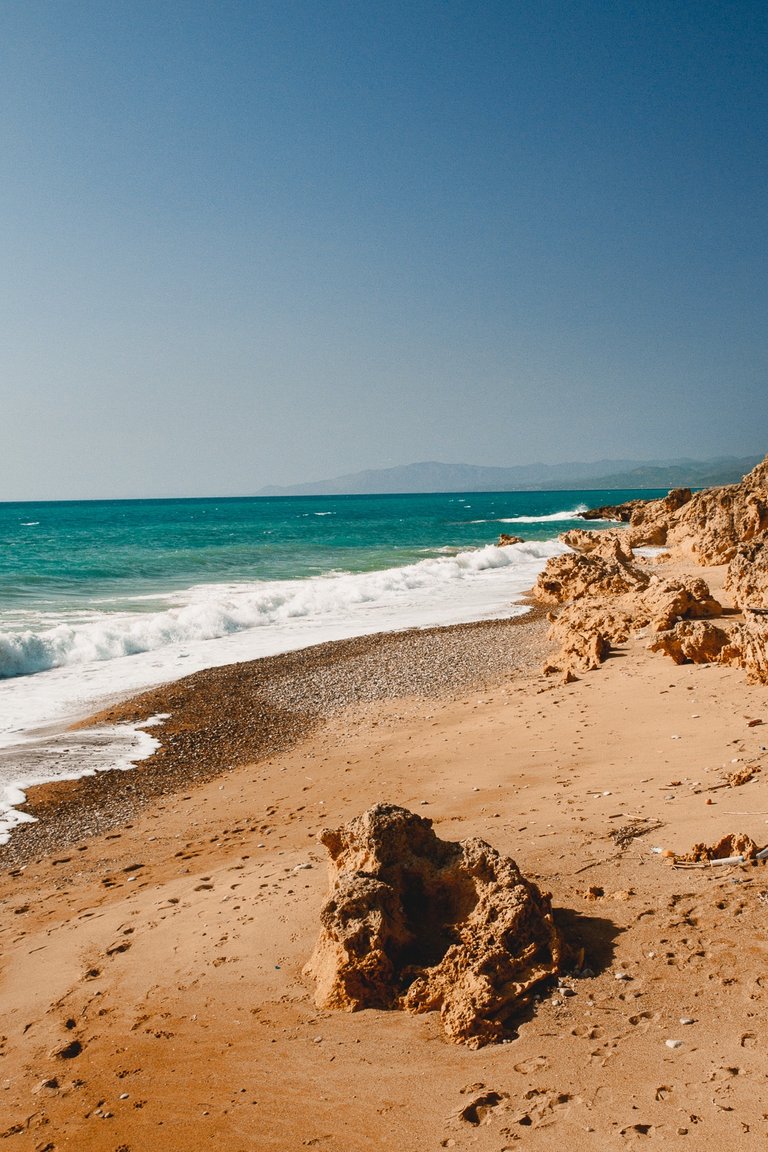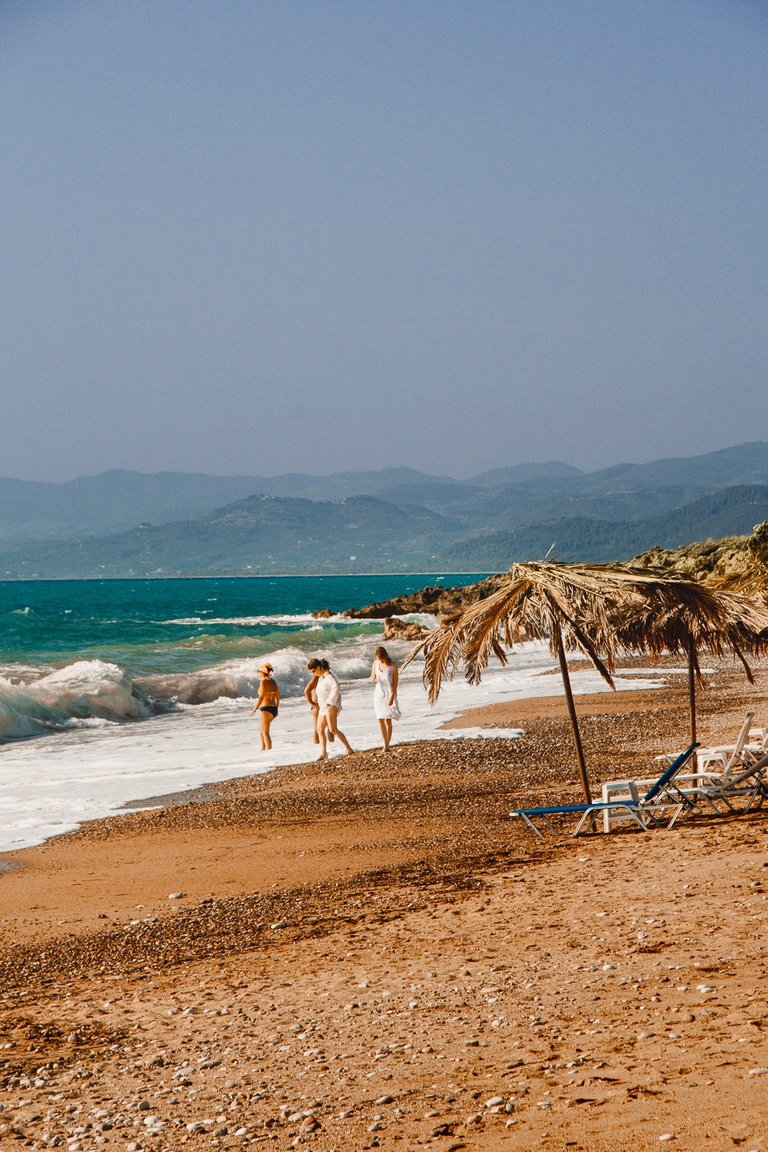 ---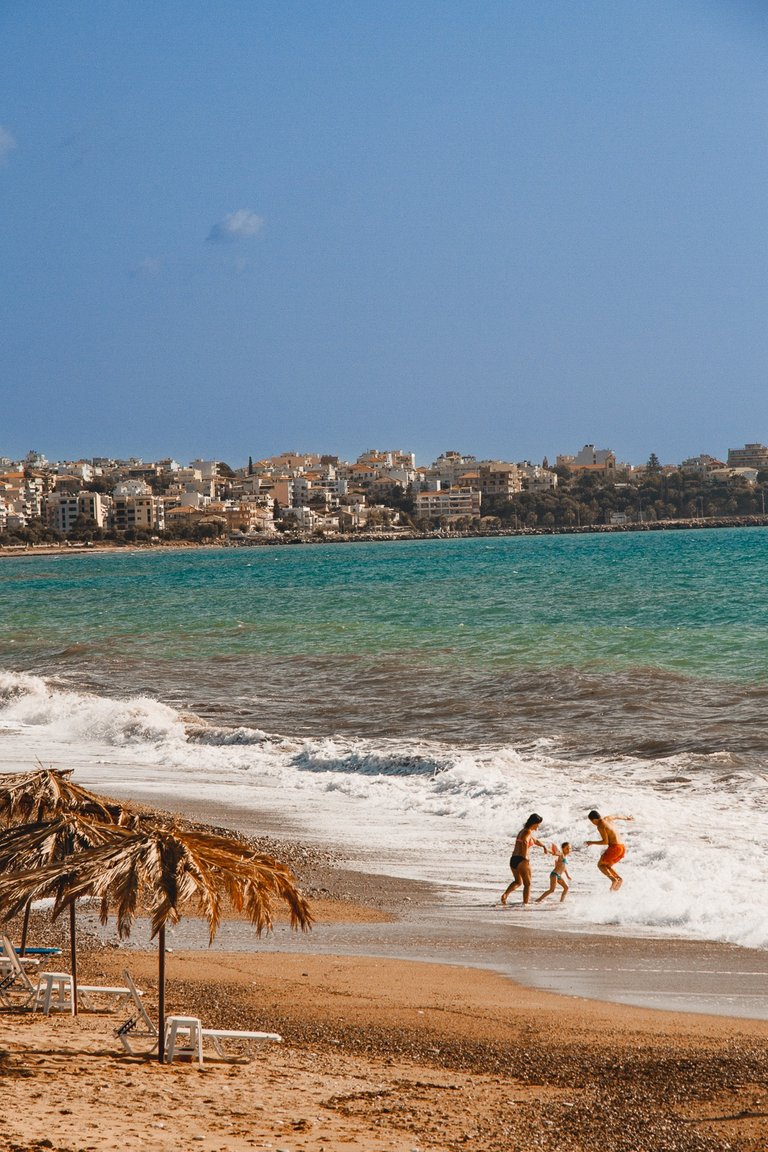 Paleokastro
Also very quiet and unorganised with a view to the town that is just lovely!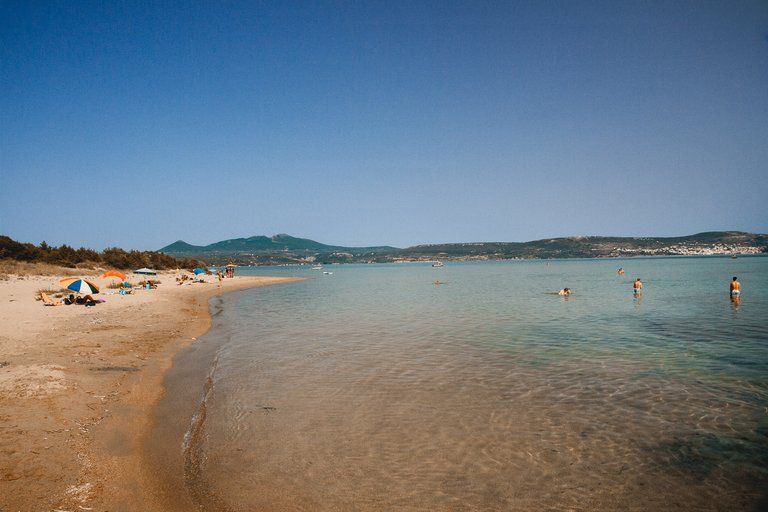 ---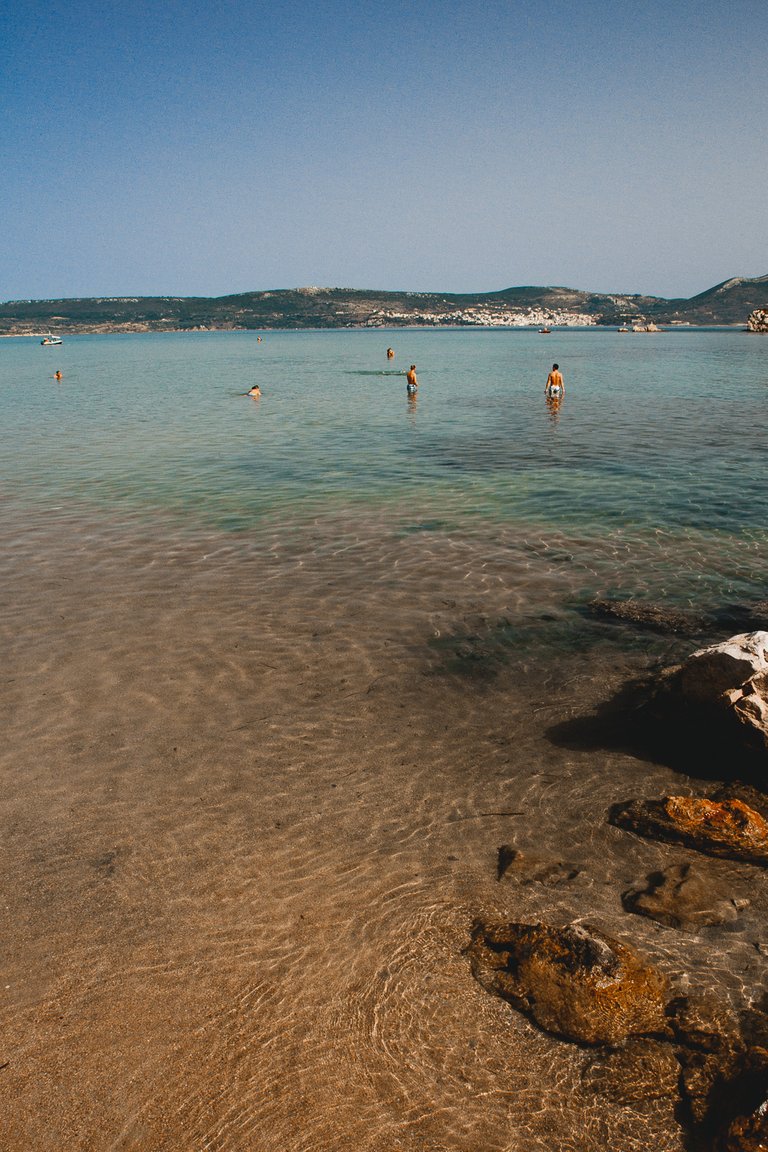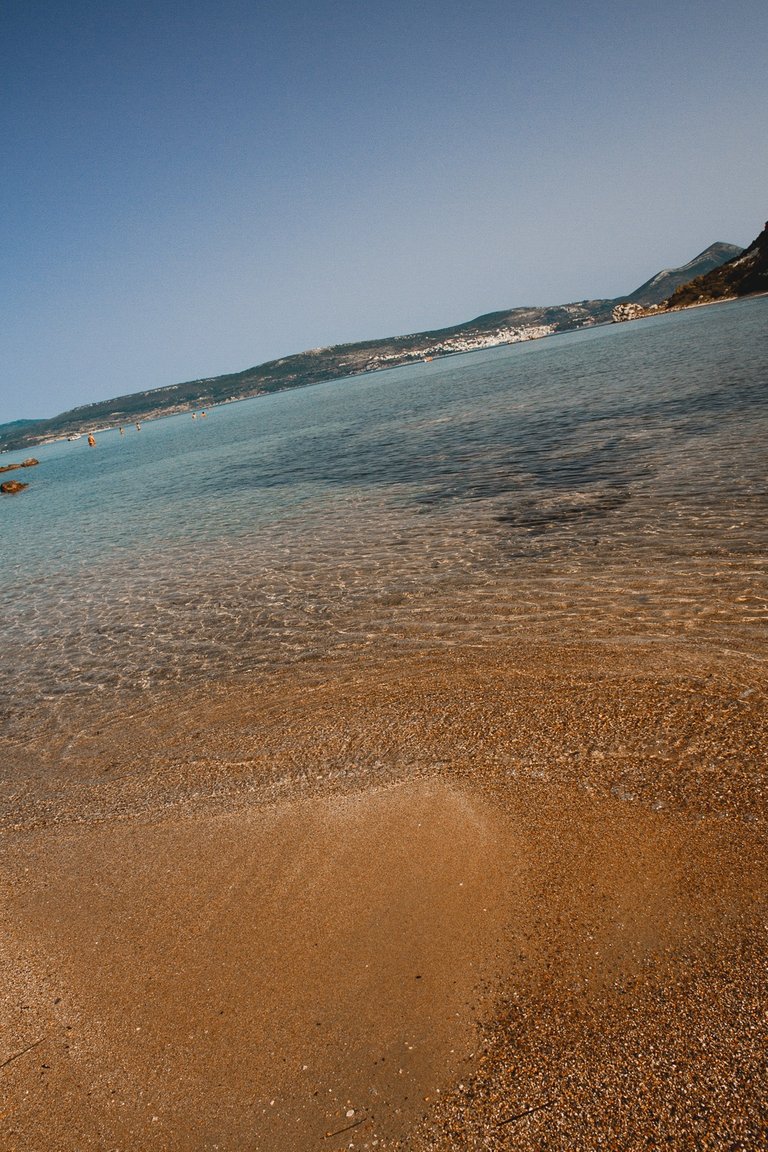 ---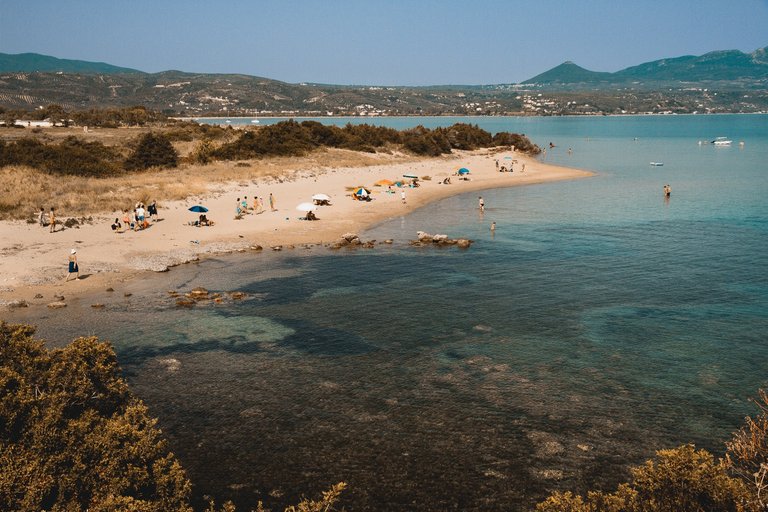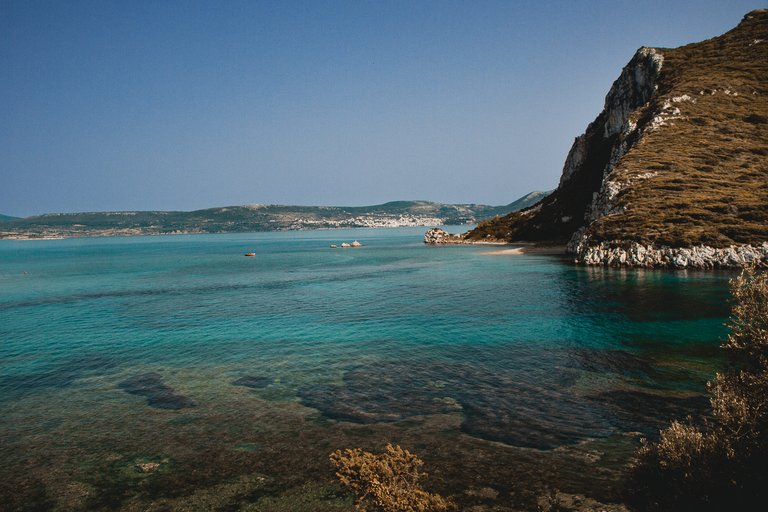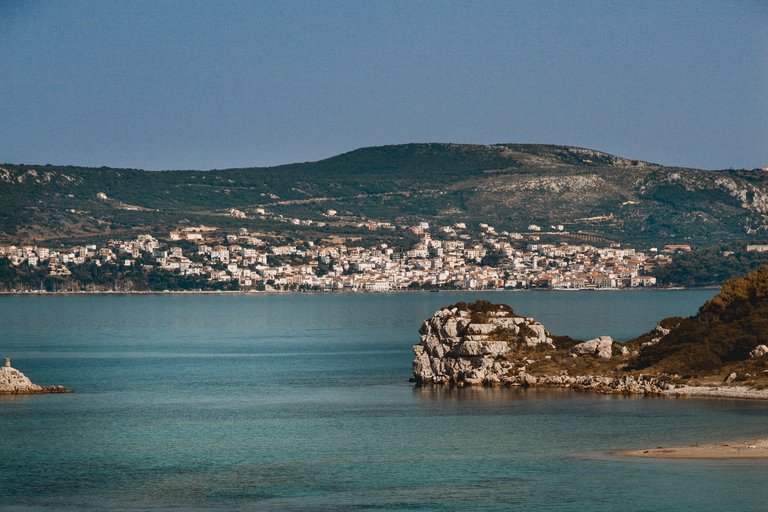 Sani
One more very long beach with a beach bar for those that they need it and a lot of free space for those that prefer solitude!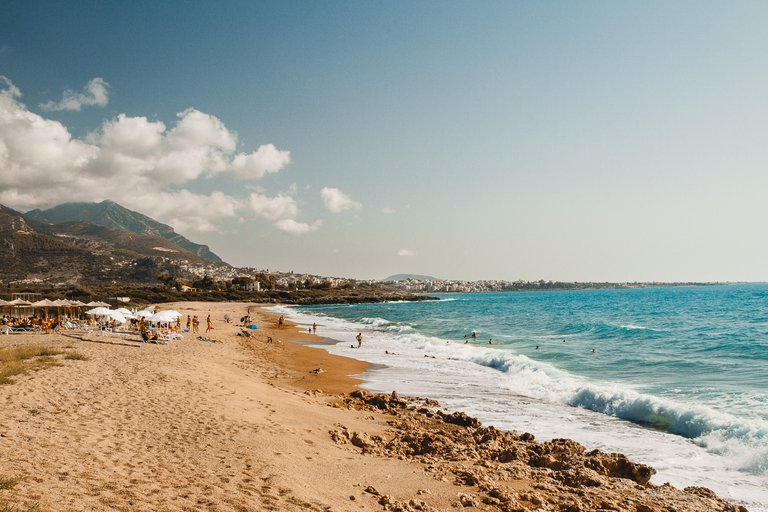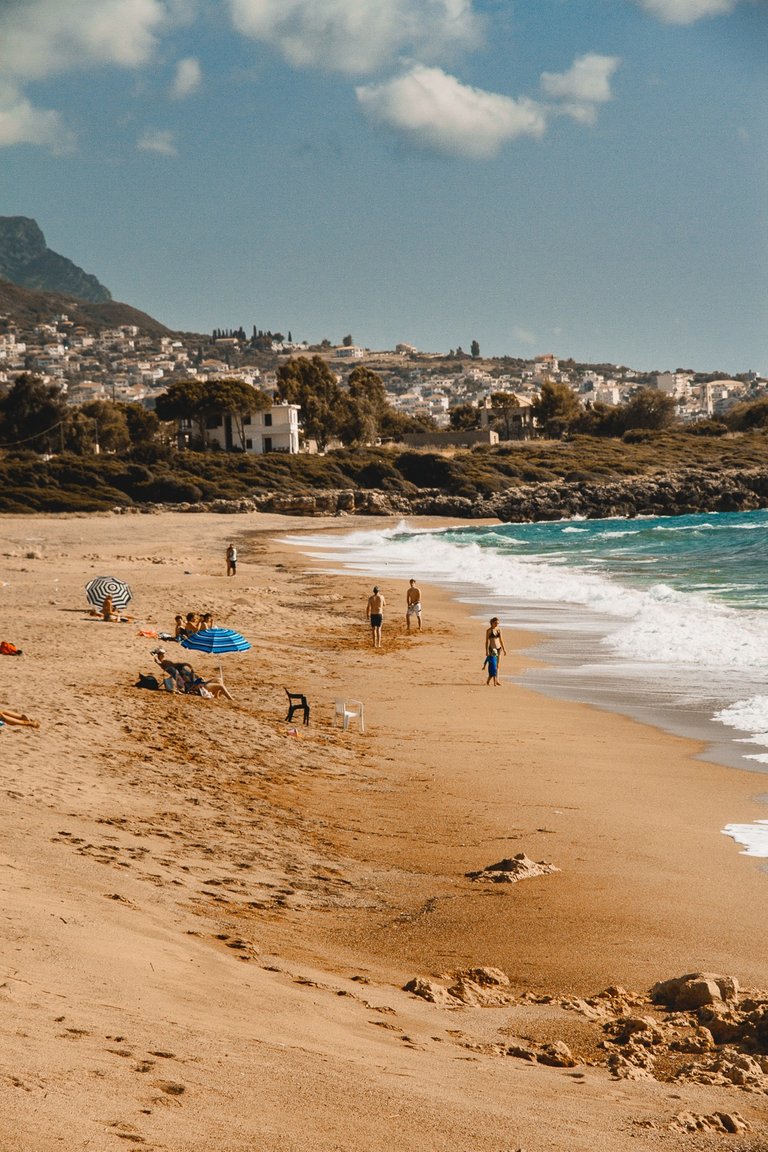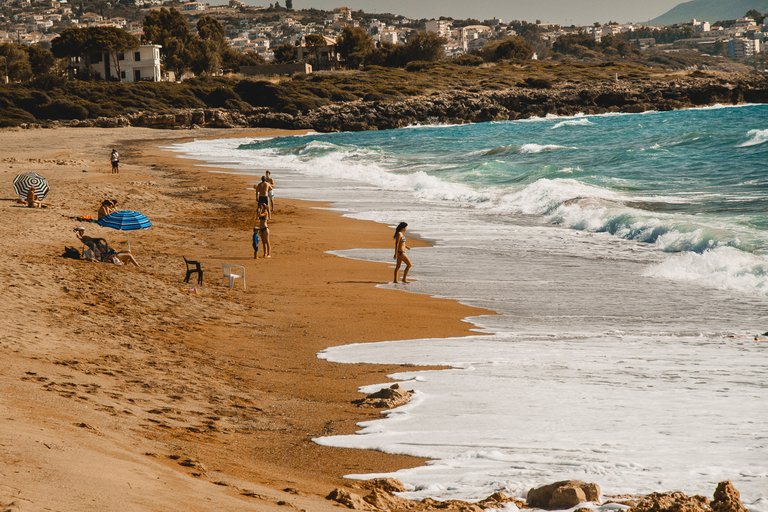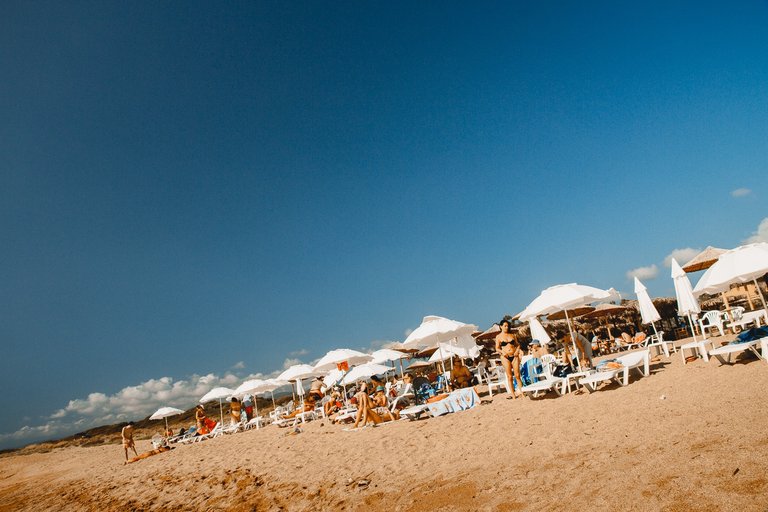 Kalo Nero
The beach at 'Kalo Nero' village or Kalonero as locals say it, actually meaning "good water", is situated on the Gulf of Kyparissia 6 km northeast of Kyparissia town.
This 2.5 kilometres mixed sand with small pebbles beach has clear blue waters of the Ionian open sea and attracts a fair amount of bathers during the summer season especially the peak (July-August)
source
The truth is that I don't know a lot of beaches in Greece that don't attract a lot of bathers during July and especially during August but all the above are so big that I am pretty sure you'll be able to find your spot to enjoy them!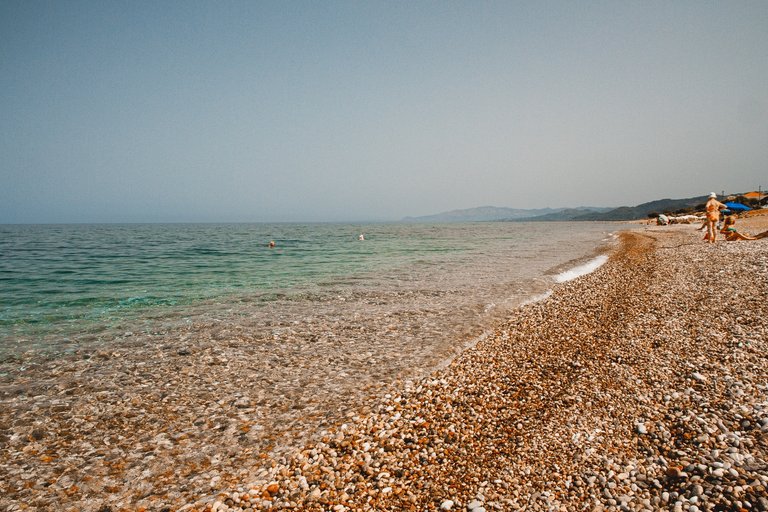 ---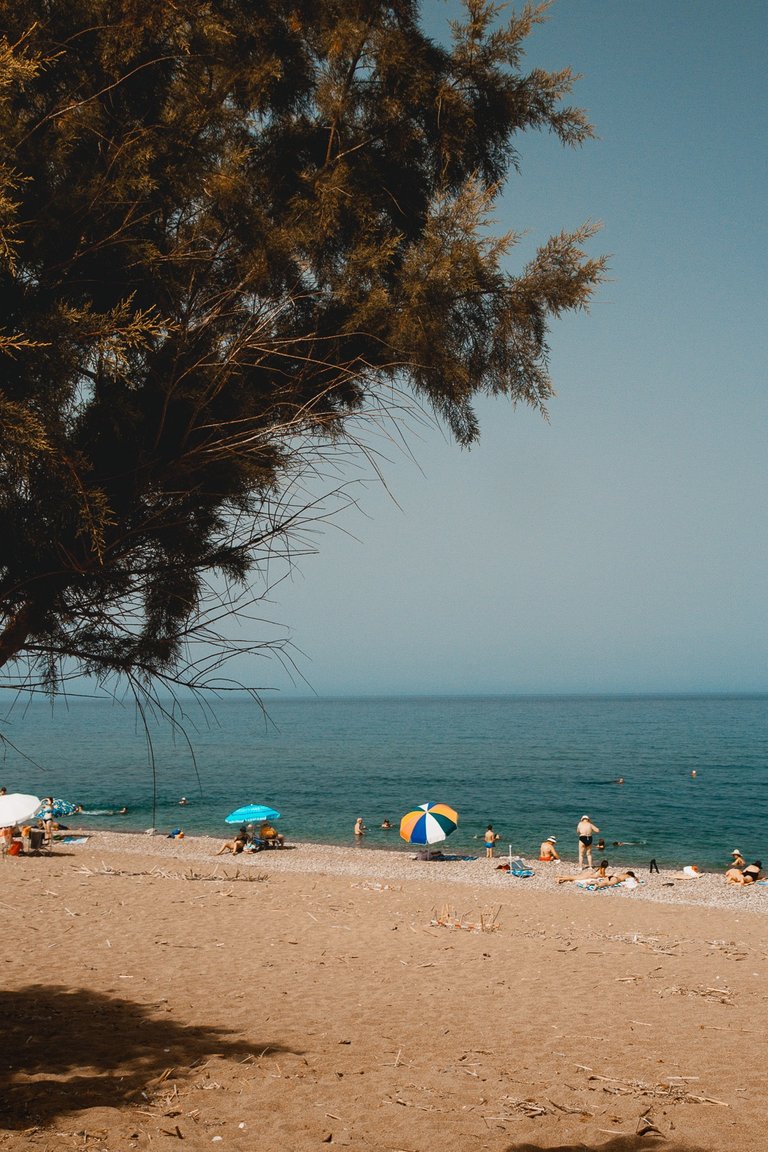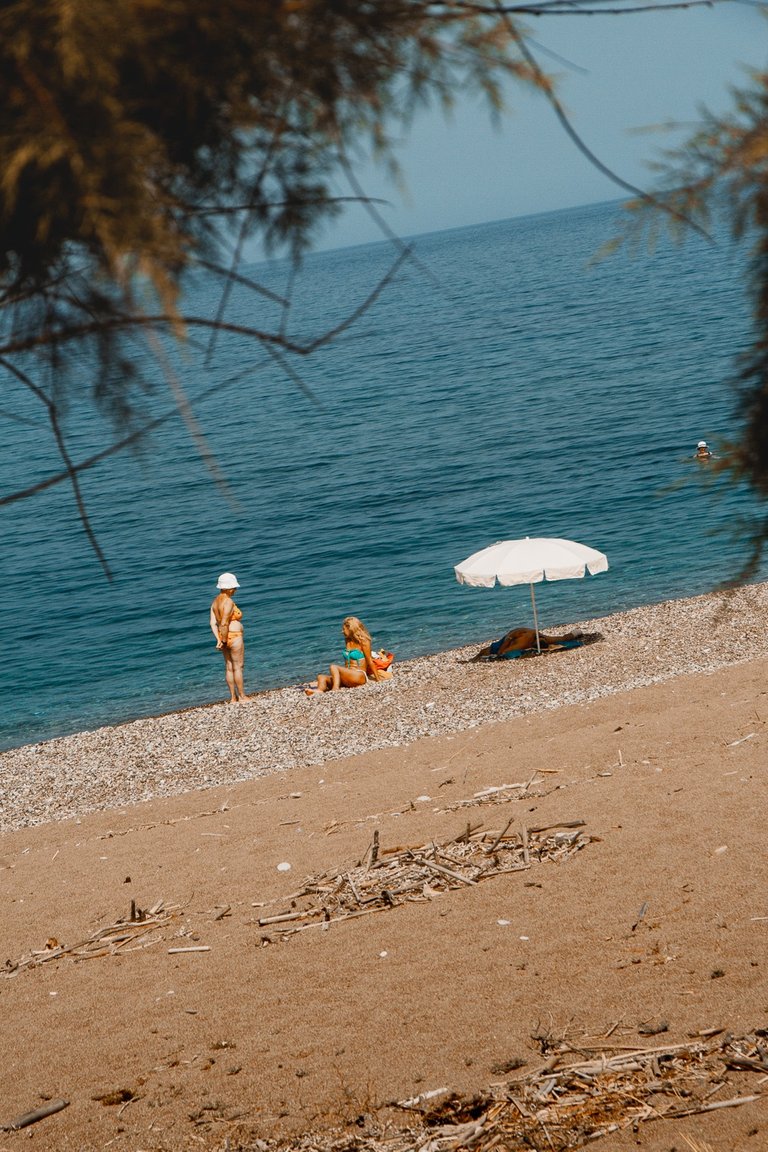 ---

All the pictures and the words are mine.
Thank you for reading and if you want to know more about me you can check out my introduction post.
Commenting, upvoting and rebloging are highly appreciated!