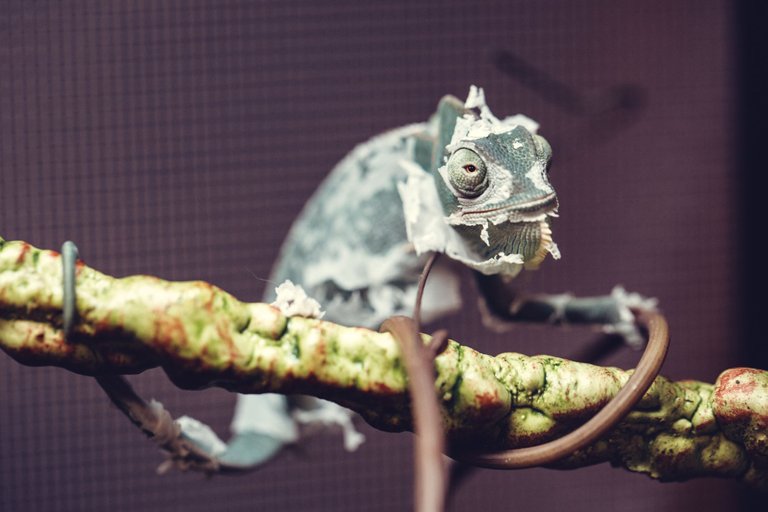 So weird

This morning when I went in and checked on Yoshi, I noticed he was in the middle of shedding. It was weird because last night, I had no idea he was about to start shedding, then this morning his old skin was falling off like he was in a horror movie.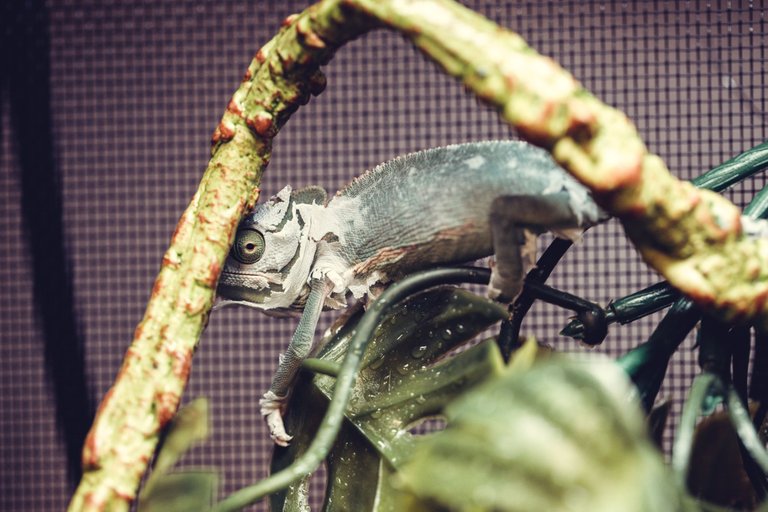 I tried to spray him a few times with some water to help moisten his skin, but he is not a big fan of getting sprayed and usually ends up trying to run away as fast as possible.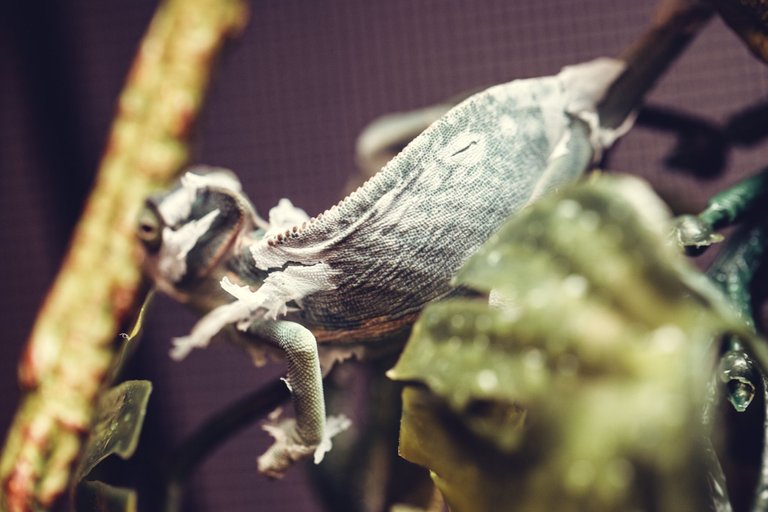 At least I know he really is growing now. I wonder if shedding affects their appetite as well, because yesterday, he didn't seem to try to eat much. Hopefully his appetite comes back now that he has a fresh shed and needs to fill in that new skin.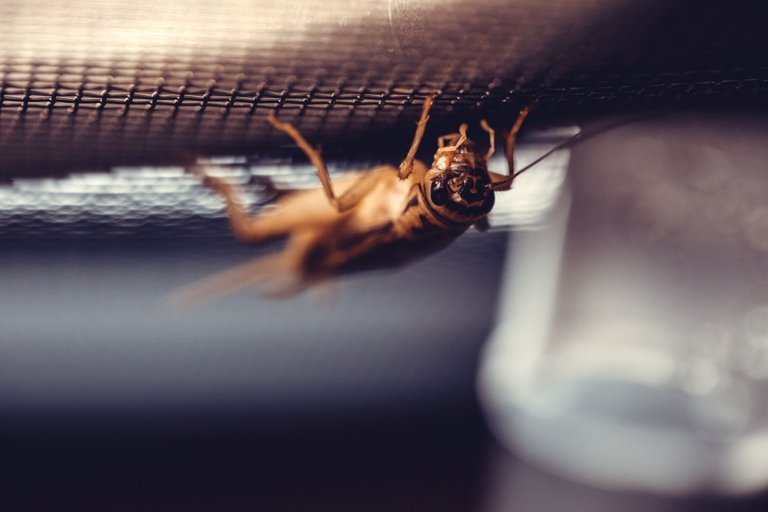 He still hasn't eaten of the larger crickets yet. Luckily the pet store will be open tomorrow so I can grab some new medium ones. It will be nice once he is able to eat the larger ones because it is hit and miss with getting decent sized medium crickets.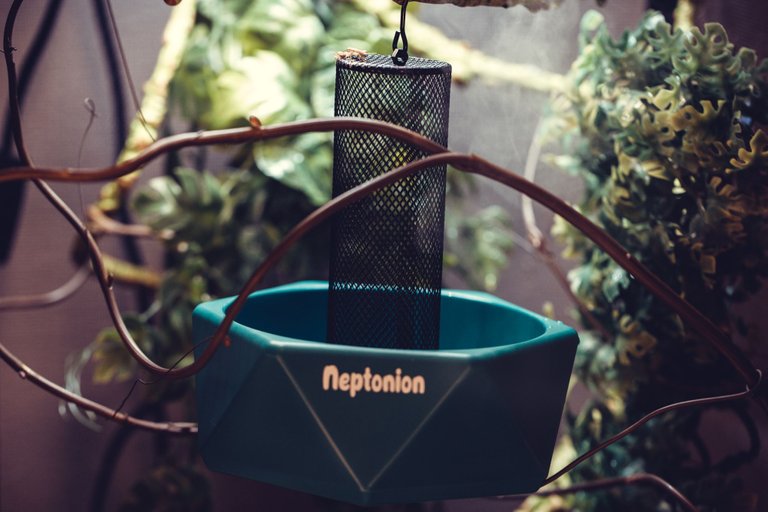 His new hanging feeder came in the mail yesterday, so I have been trying it out. It will be nice to have the crickets all in one area and not just climbing all over the walls. It is going to be nice to be able to keep a better track on how many he is eating and it will also help reduce the amount of crickets that somehow escape out of his enclosure.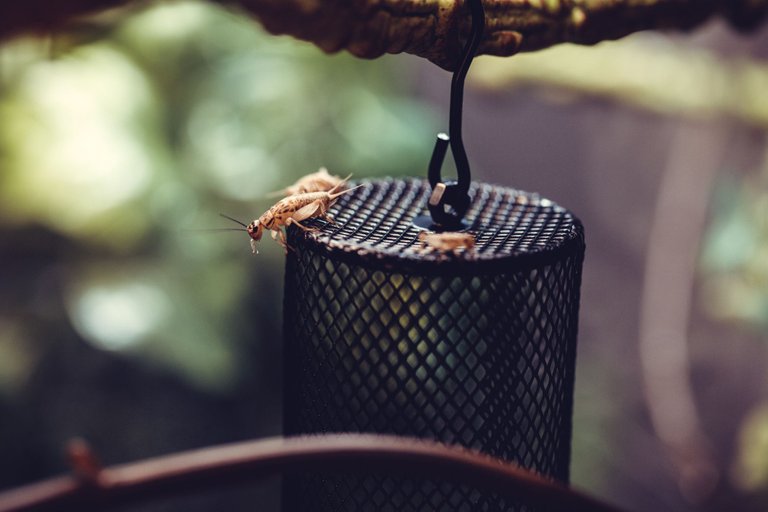 The mesh on this thing makes it pretty easy for him to have a cricket buffet. The sides of the green part are supposed to be designed where they can't climb up it, but the larger crickets can easily jump out of it if they wanted to.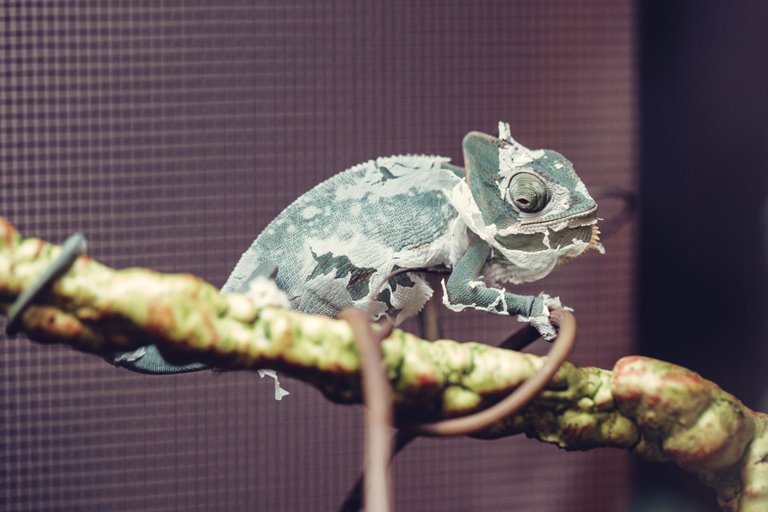 Chameleons shed a whole lot faster than snakes do. When we had a few snakes, it could take a couple days for the snakes to shed, but he was done in a couple hours. Now he has a fresh green coat on him. I bet it is a lot more comfortable now to have some fresh skin.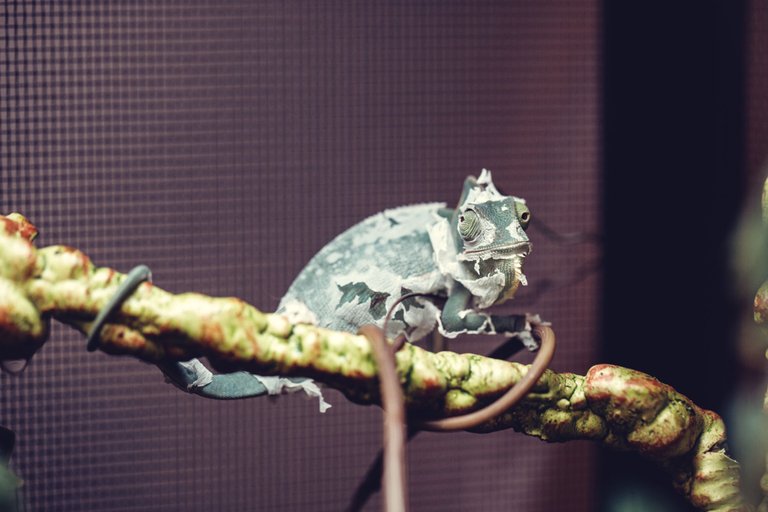 Now he doesn't look like he rushed out of the bathroom and has toilet paper hanging off of him. It is a good thing I was already aware of the fact that chameleons shed and what they look like when doing so, because I would have been scared if I wasn't expecting him to look like this.