Last weekend I was in Abisko Lapland, in the very north of Sweden and I was super lucky to get good weather and to witness the coolest thing I've ever seen. I made a post not long ago about the northern lights but I've saved some of my favorite photos for #SublimeSunday and #BeautifulSunday which is initiated by @c0ff33a and @ace108.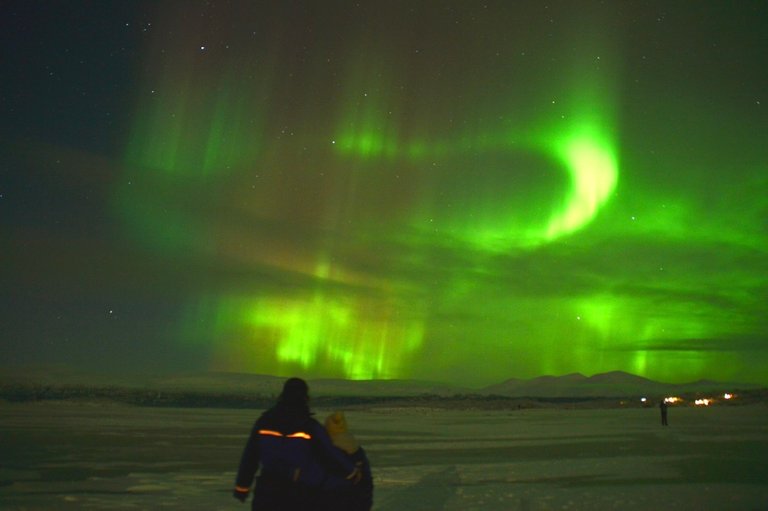 Luckily I brought a tripod on my trip otherwise I wouldn't have been able to capture the lights and not be able to pose in the picture with my wife. Most of the time I needed to have a shutter speed of 10 or more seconds so me and my wife had to try and stand as still as possible when we were posing.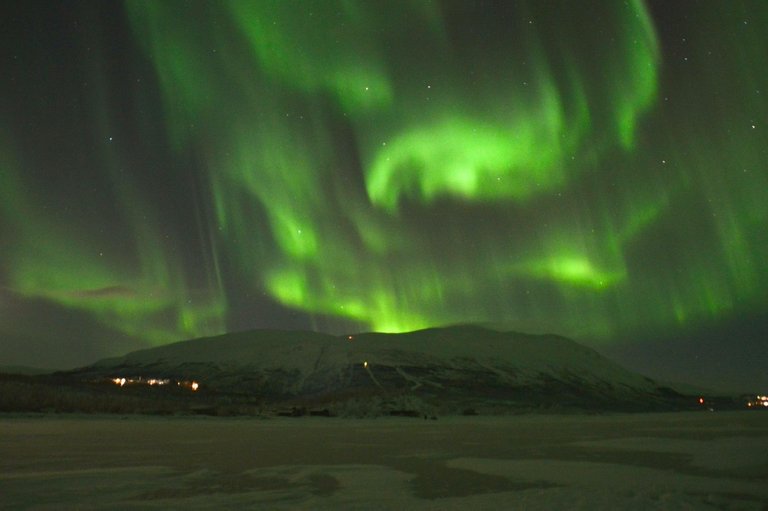 The best place to view the northern lights in Abisko is by the lake which is called Torneträsk. It was a 7 minute walk from the hotel and when you arrived out on the lake the sky became clear with thousands of
Visible stars. There are also beautiful mountains circling around it making for a beautiful back drop.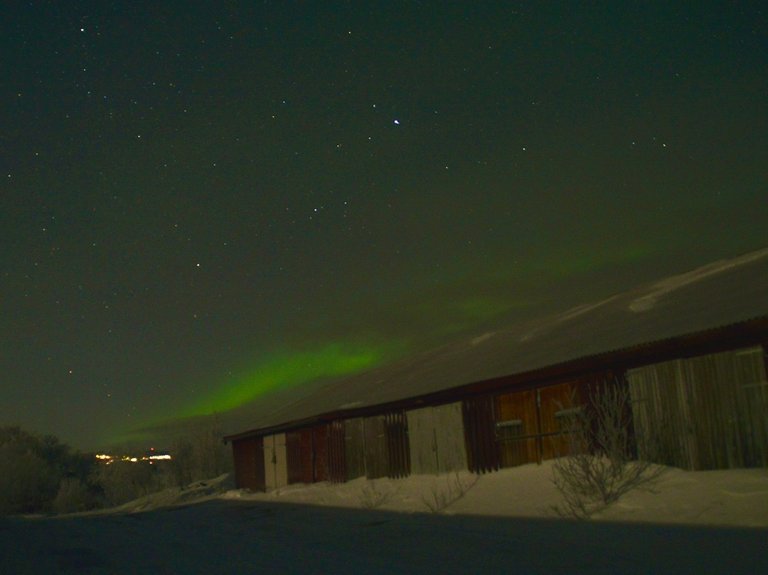 After being on the ice for a bit I decided to also explore on land for a bit to try to get some cool subject matter in the front of the photo. I immediately felt that this building would be perfect. It looks very rustic and is painted in different colours. I think this building is used for winter storage of boats and different equipment people use when they go to the lake.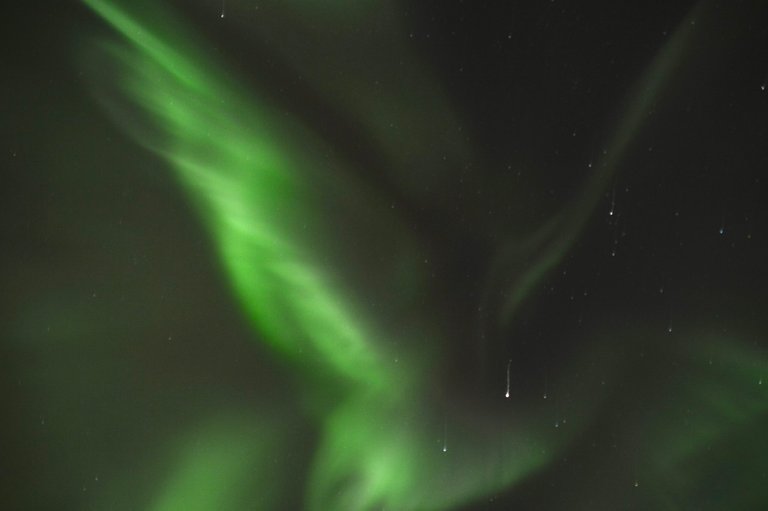 Now to the great finale. My favorite photo of all the ones I took on my trip. For me it looks like a majestic bird, kind of like a phoenix!
I haven't used photoshop or anything to change it, and I feel very lucky to have captured the light at this exact moment. At this point the northern lights were right above us, which is very uncommon, and it was moving very fast. It was really one of the coolest things I have ever witnessed!
Wish you an awesome Sunday and thanks for stopping by !