This weekend I went to see the Icehotel. It was mind blowing. But first some facts. It's located in Jukkasjärvi in north of Sweden, next to the Torne river from which the ice bricks are cut each year to make it. It is the first original Icehotel in the world and to this day also the biggest. Being from Sweden I have obviously heard of it but I have never seen much of it in pictures or thought I would go there, but since we were staying in Abisko watching the northern lights it was only an hour and a half drive there so I thought why not give it a shot!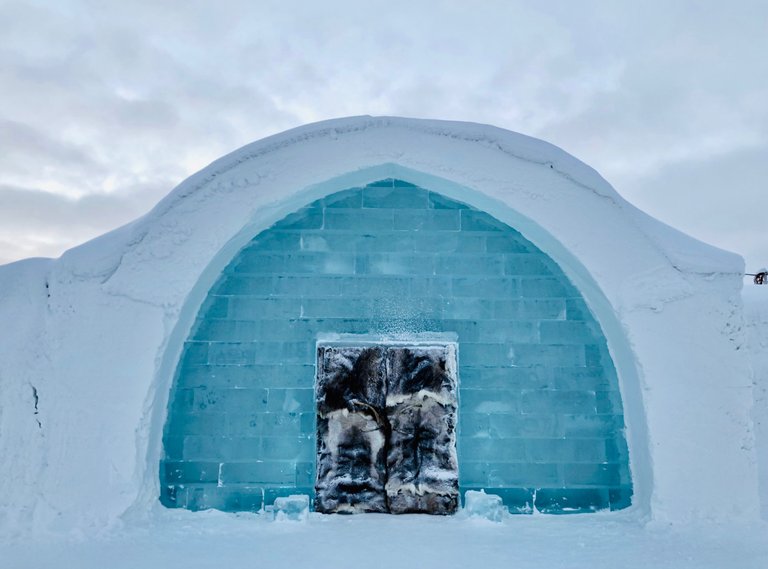 I was told from the guide that the Hotel is essentially divided into two areas with two different entries. What you can see in the picture above is the entry to the standard rooms and wedding hall. Yes, people actually have wedding here ! I guess the bride has to wear loggings under the dress.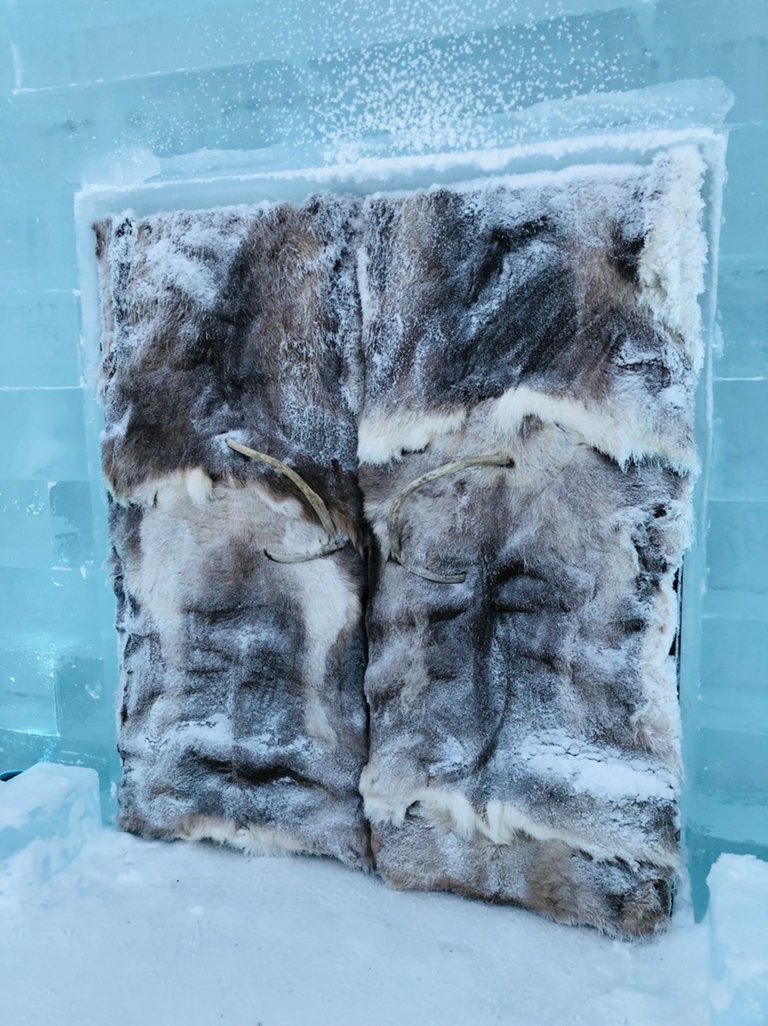 The door was dressed with reindeer hide, pretty darn cool looking if you ask me. Looks like a scene from game of thrones.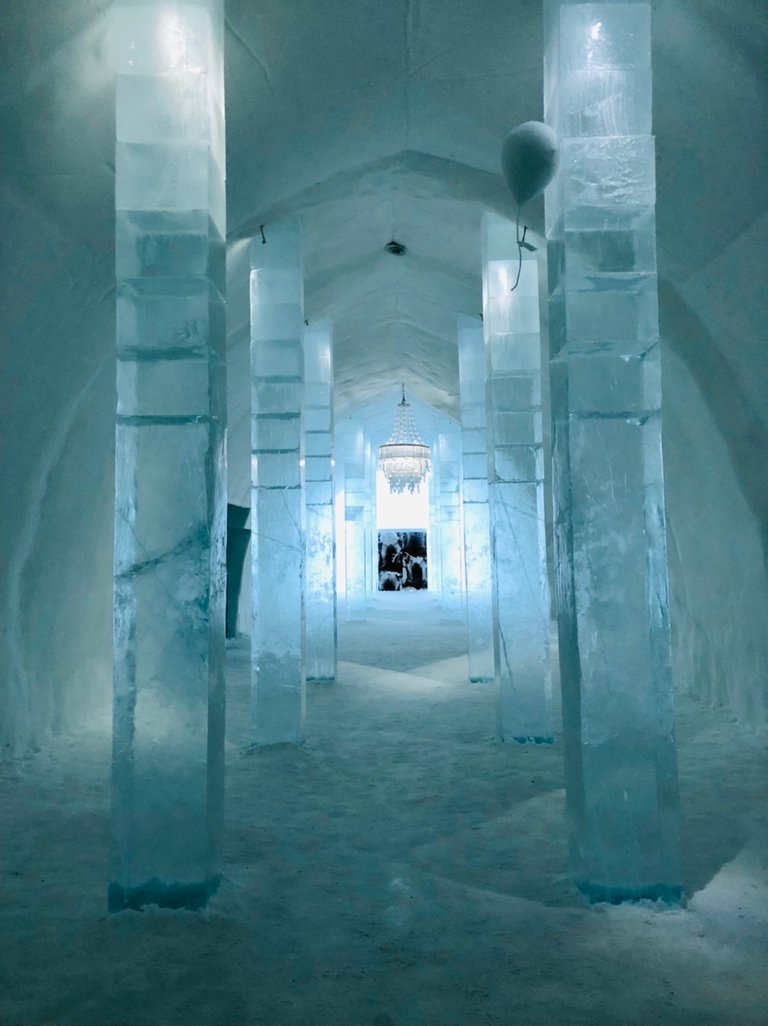 When I opened the door my mouth literally dropped. It was really stunning, and it felt like you entered another world. A lot of work and passion and thought has gone into making it, I could feel that right away.
There were really fine details and I really liked this chandelier which was also made of ice .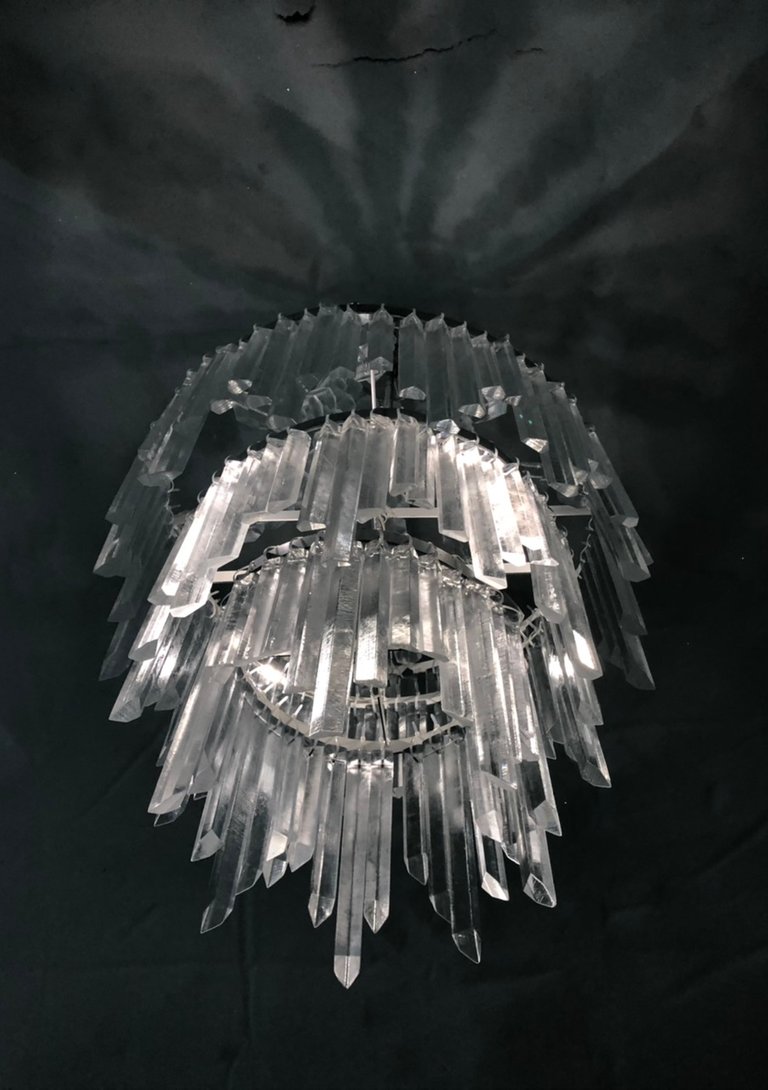 As you walk down the first corridor you get to the wedding hall that I mentioned earlier.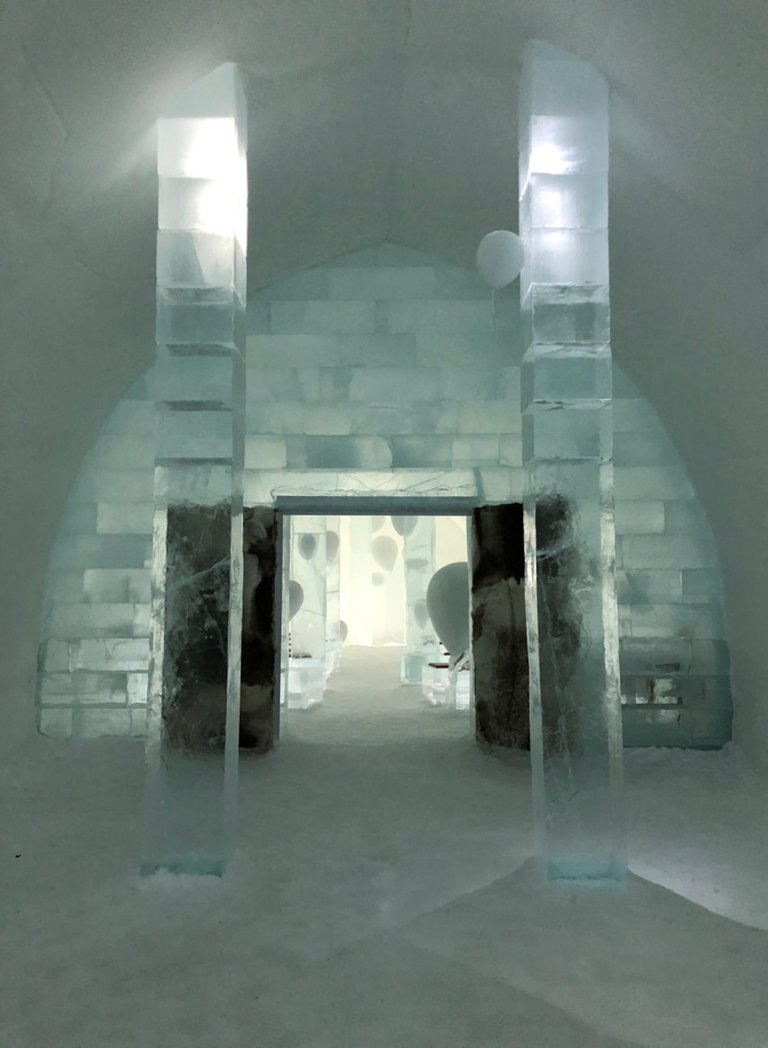 I had no clue people got married here, but hey, why not ? Pretty memorable, on the other hand pretty easy to get cold feet :)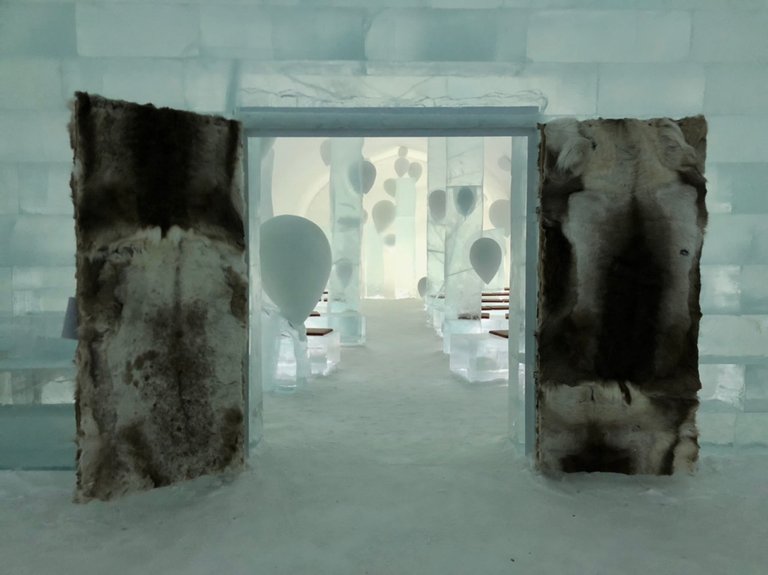 The room was not super big but on the other hand I guess you keep the ceremony pretty fast.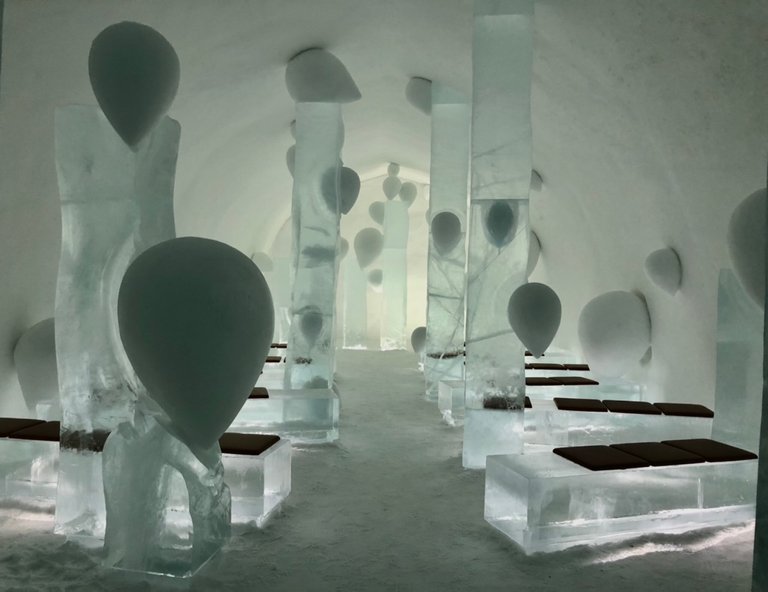 The other hallways were leading to the standard hotel rooms. Here the rooms look pretty much the same to one another, just different amount of beds. The other section I mentioned before that I will make a post about tomorrow, there each room is different and also is designed by different artists. Those rooms come with a much higher price tag of course.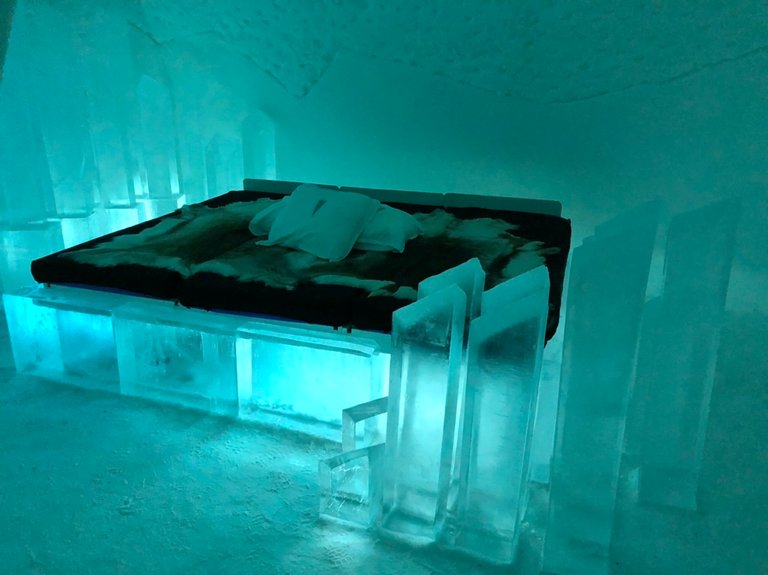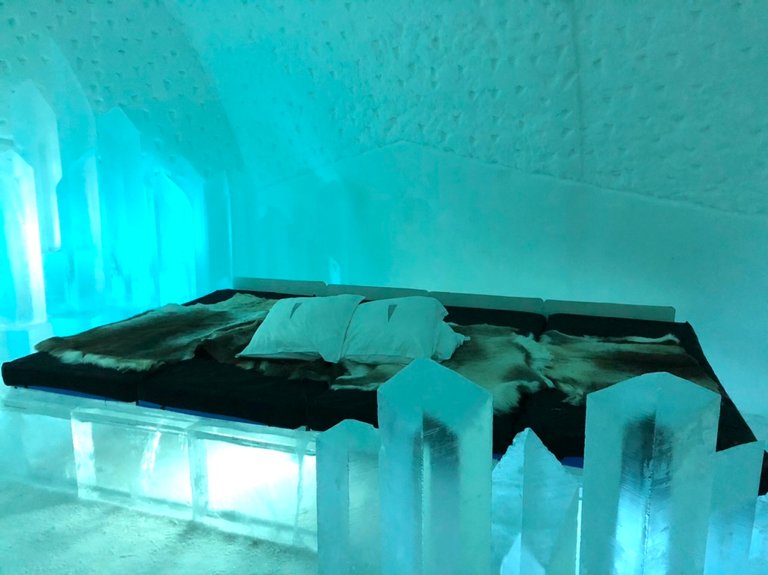 The inside temperature was around minus 5 degrees Celsius. I like my bedroom cold, but not to this degree. Alright time to leave this place before I get a frost bite and hope to see you on my next post where all the ice sculptures will be and also of course the ice bar where I will have myself a nice drink !